Do you love Dr. Seuss' How The Grinch Stole Christmas? If so, then you will definitely want to make this very easy Grinch gnome! It's the perfect decoration to add to your home.
Gnomes are so popular right now! This easy DIY lets you make a cute Grinch for your home in just three easy steps!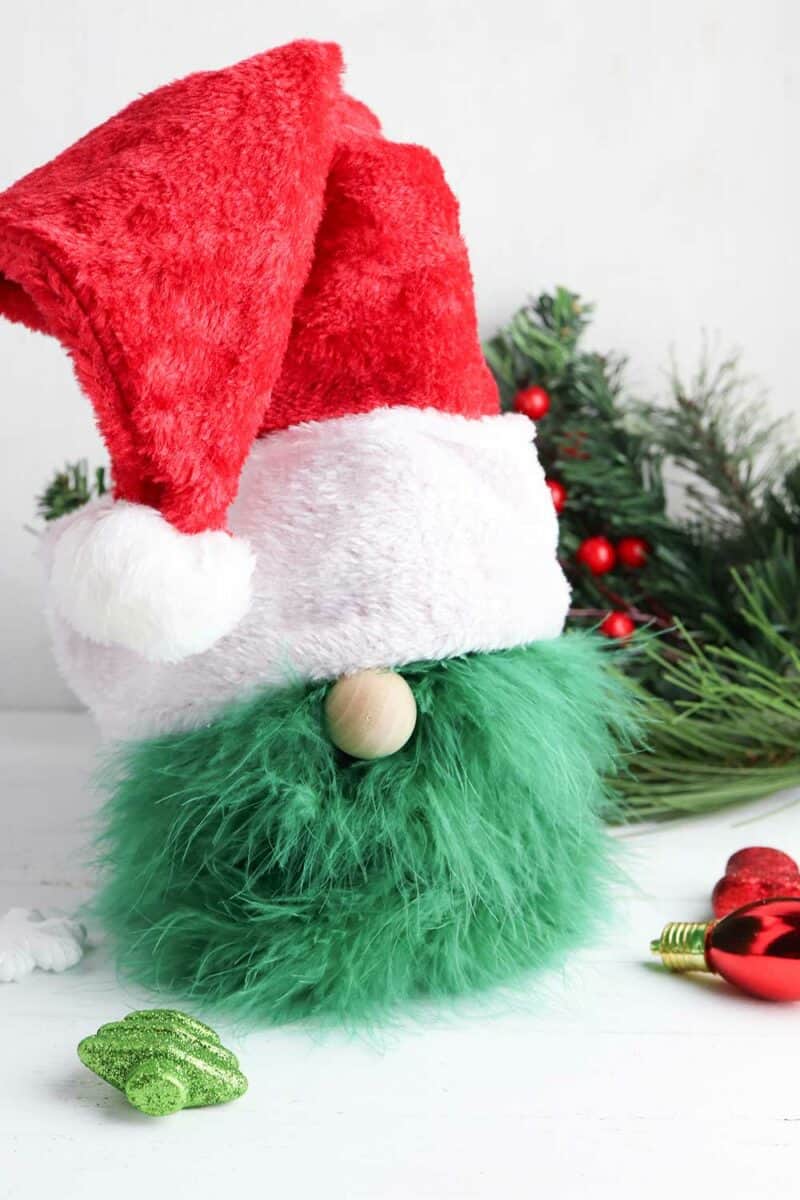 Be sure to see my easy gnome ornaments and cute gnome wine bottle topper.
And this mason jar gnome is super easy to make, too. You might also like this paper vampire gnome craft.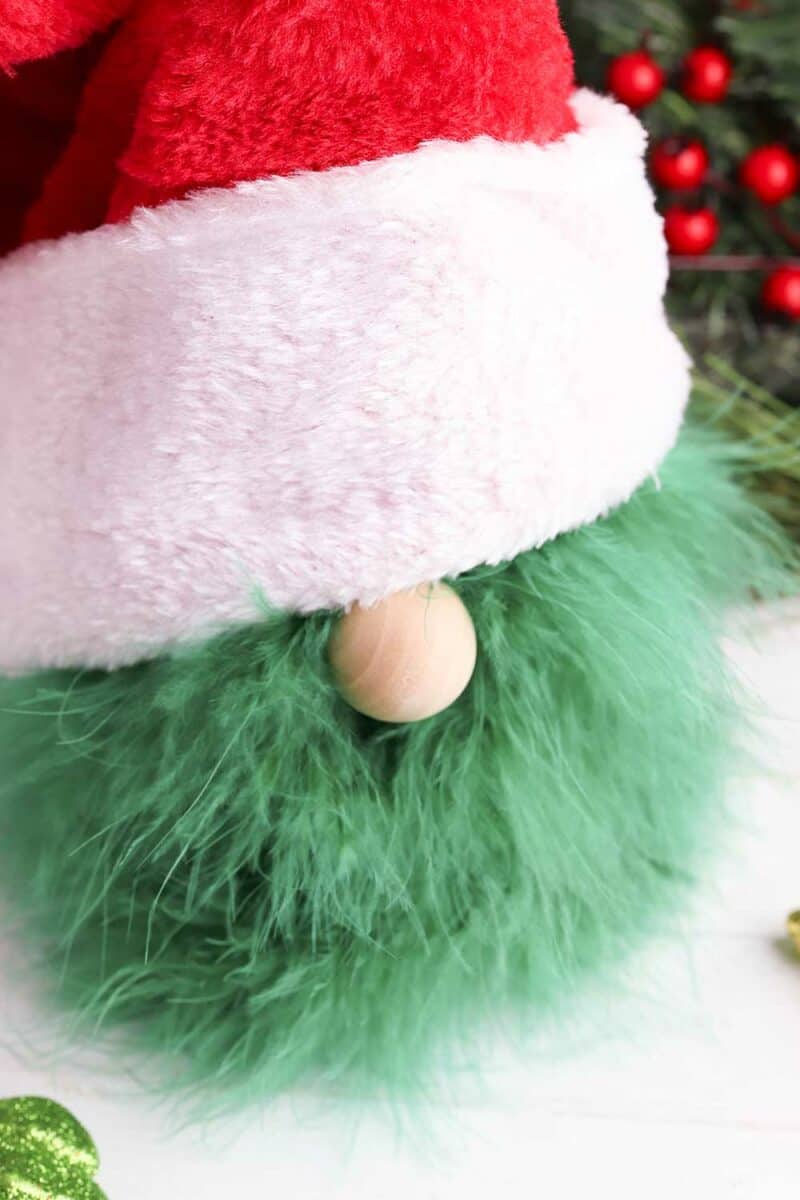 You can also watch the video tutorial on my YouTube Channel (I'd love if you subscribed!):
DIY Grinch Gnome
Supplies
Styrofoam cone
Green boa (I got mine from Hobby Lobby)
Santa hat (I got mine from Dollar Tree)
Wood bead
Hot glue gun
Safety Pin
Directions
Step 1
Wrap the green boa around the bottom of the Styrofoam cone, using the hot glue gun to attach the boa to the cone as you wrap. Continue to wrap up towards the top. The boa does not need to go all of the way to the top of the cone because it will be covered.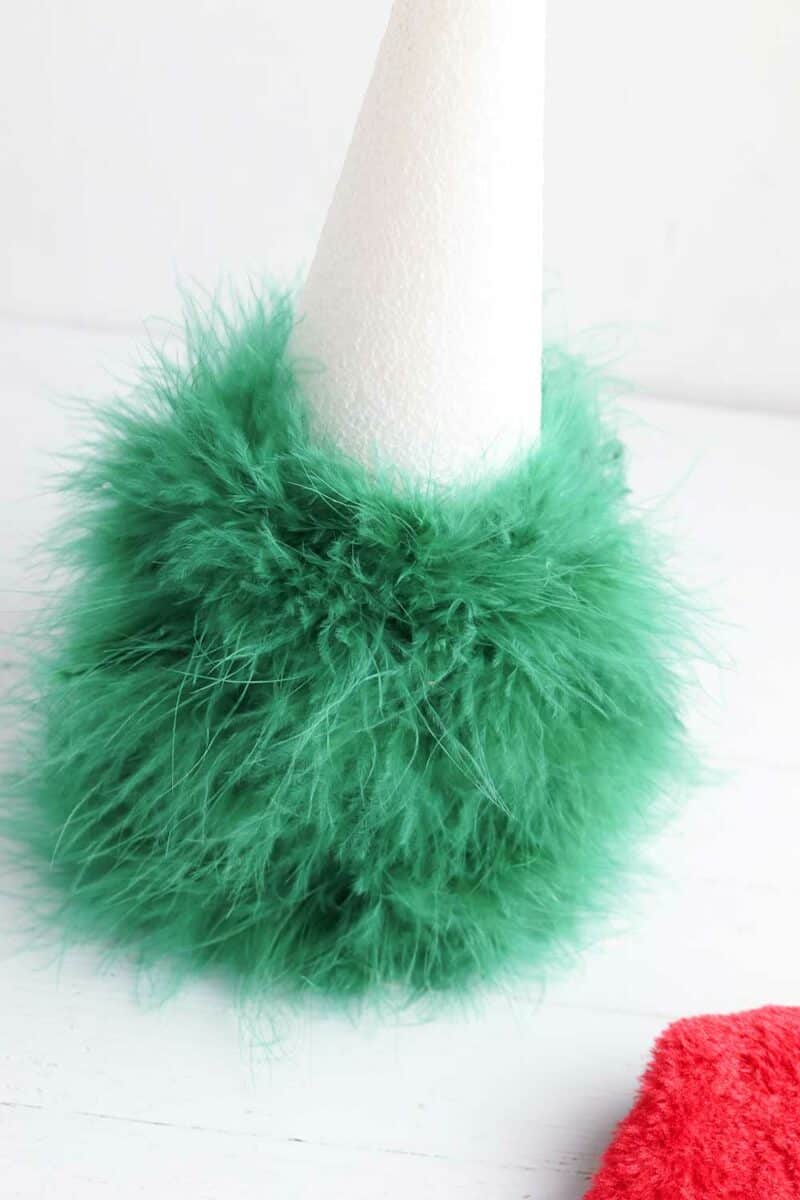 Step 2
Place the hat on top of the cone and fold it in the back to make it fit properly. Secure the fold in the back of the gnome with a safety pin.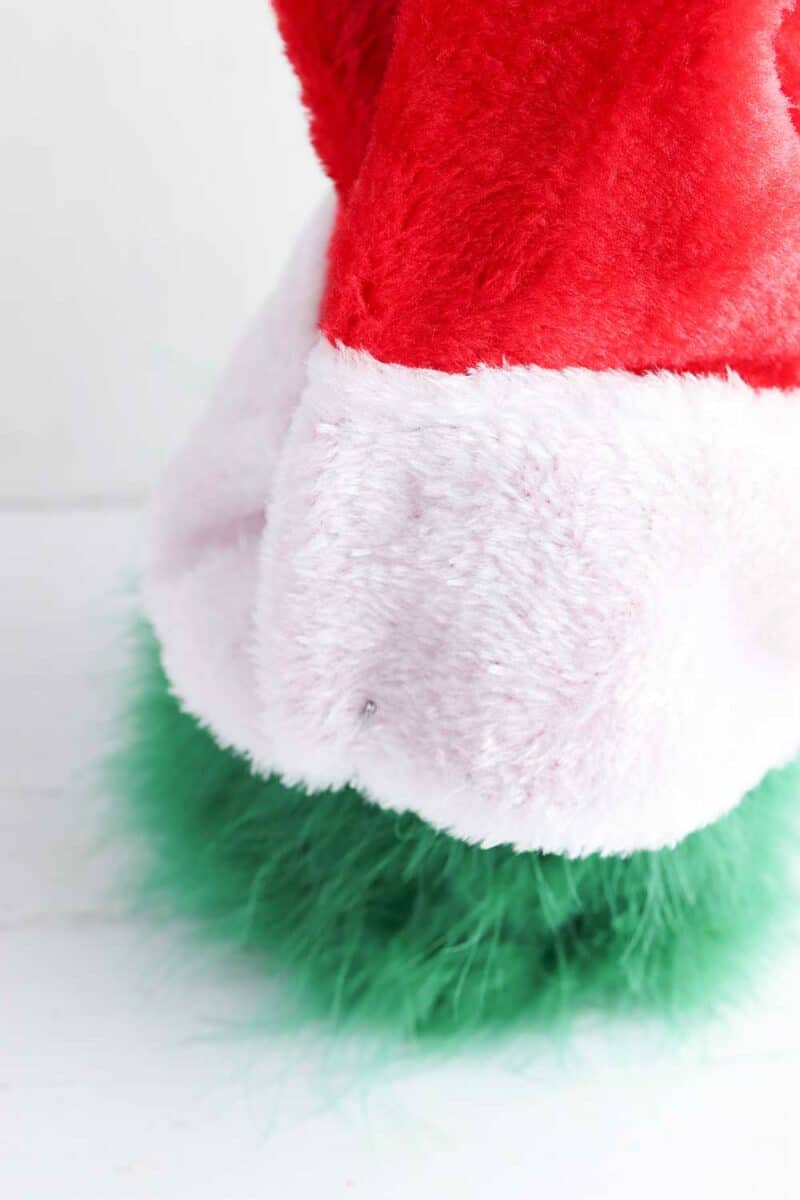 Take off the hat. Using a hot glue gun, apply some hot glue to the top of the cone or on the sides and put the hat back on to secure the hat to the cone.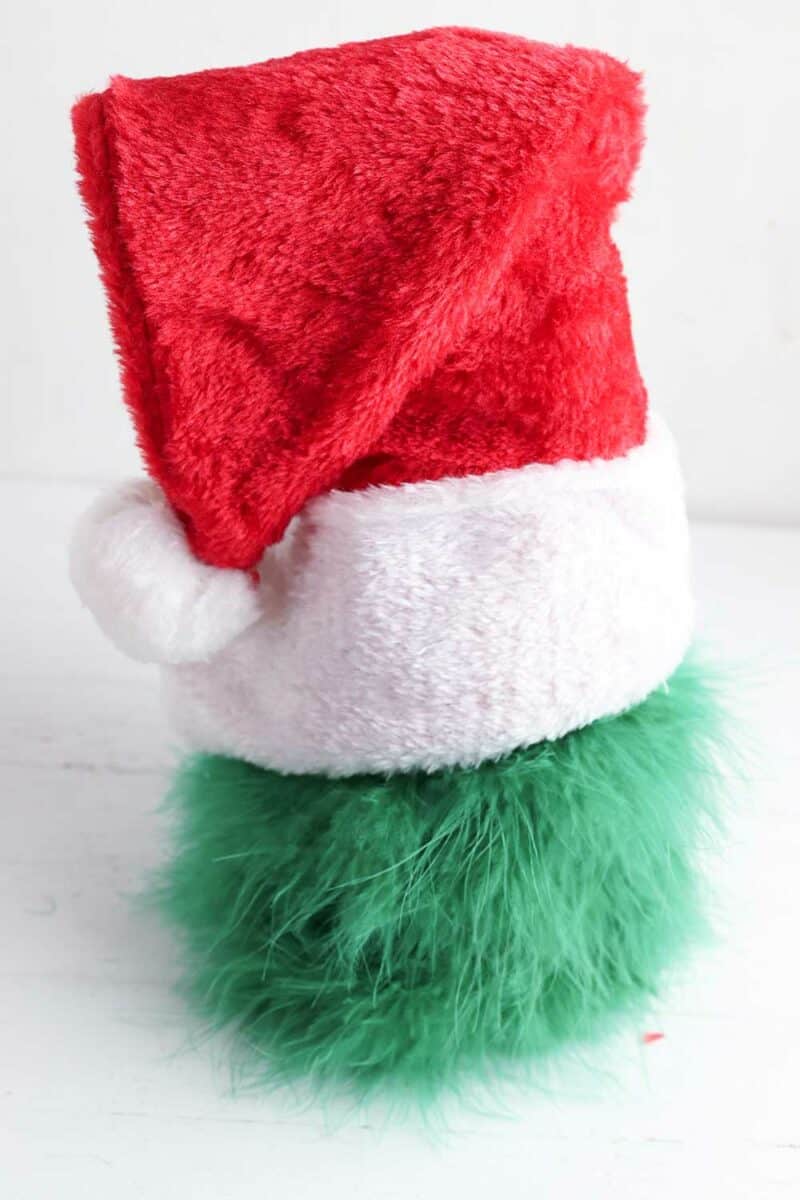 Step 3
Glue the wood bead directly under the hat onto the green boa to create the gnome's nose.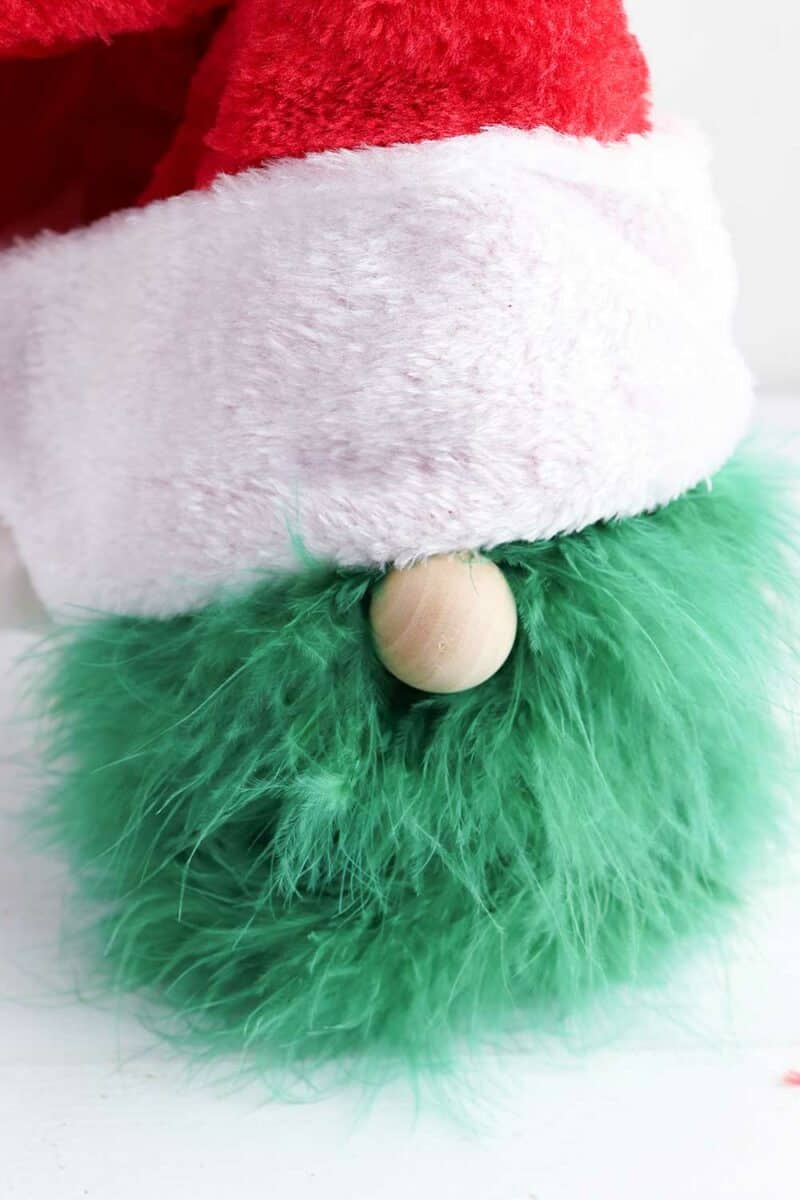 ---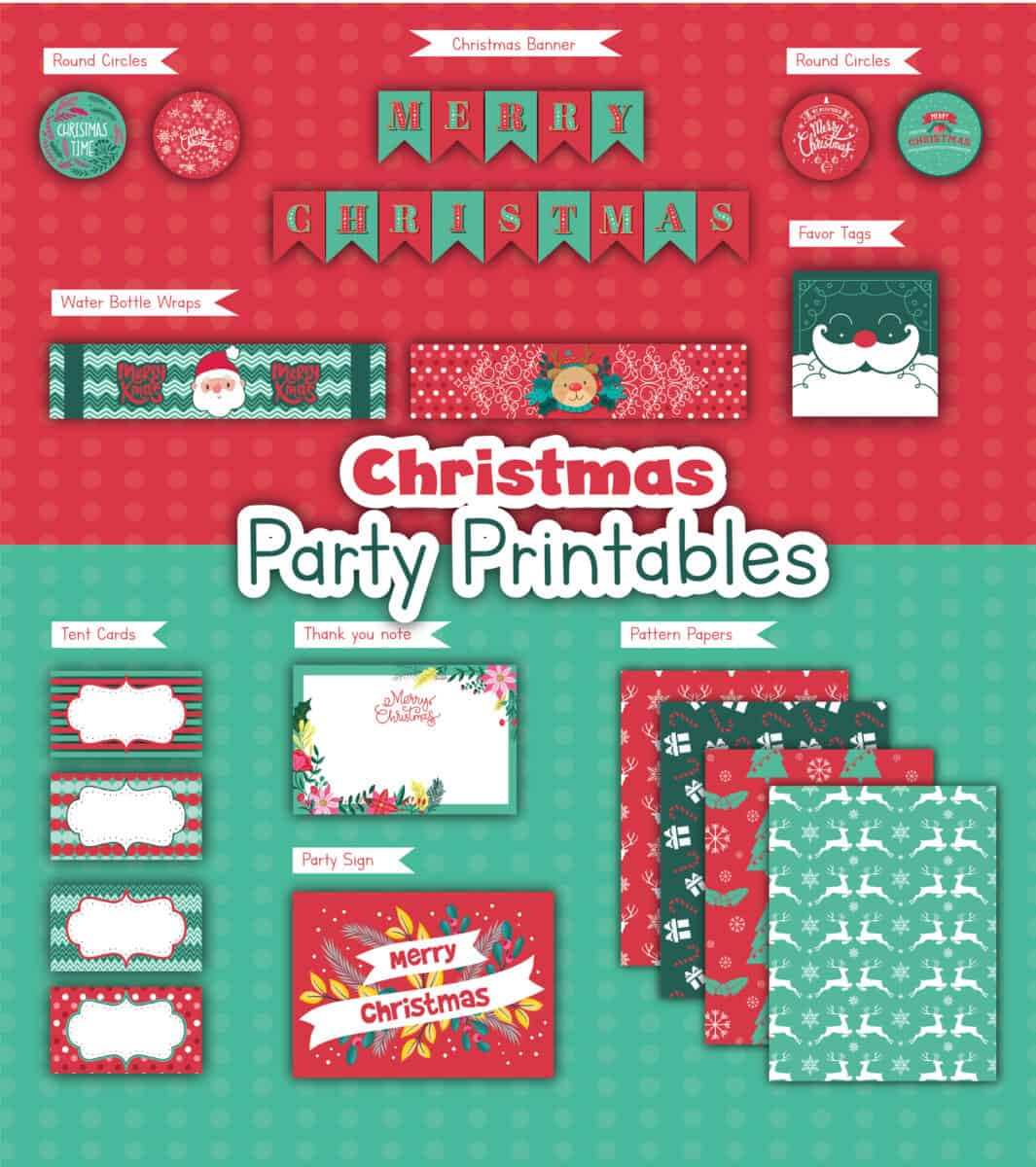 Christmas Party Printables!
Love Christmas printables? Me, too!
Be sure to see this huge pack of Christmas party decorations, banners, gift tags, and more!
Visit the Single Girls DIY library for more details!
---
That's it! Making this Grinch gnome is so easy! Be sure to check out more of my quick and easy Christmas crafts!