These Halloween Tic-Tac Labels are perfect to decorate a big box of Tic-Tacs! Our printable labels help you make cute last-minute party favors or gift ideas that everyone will love!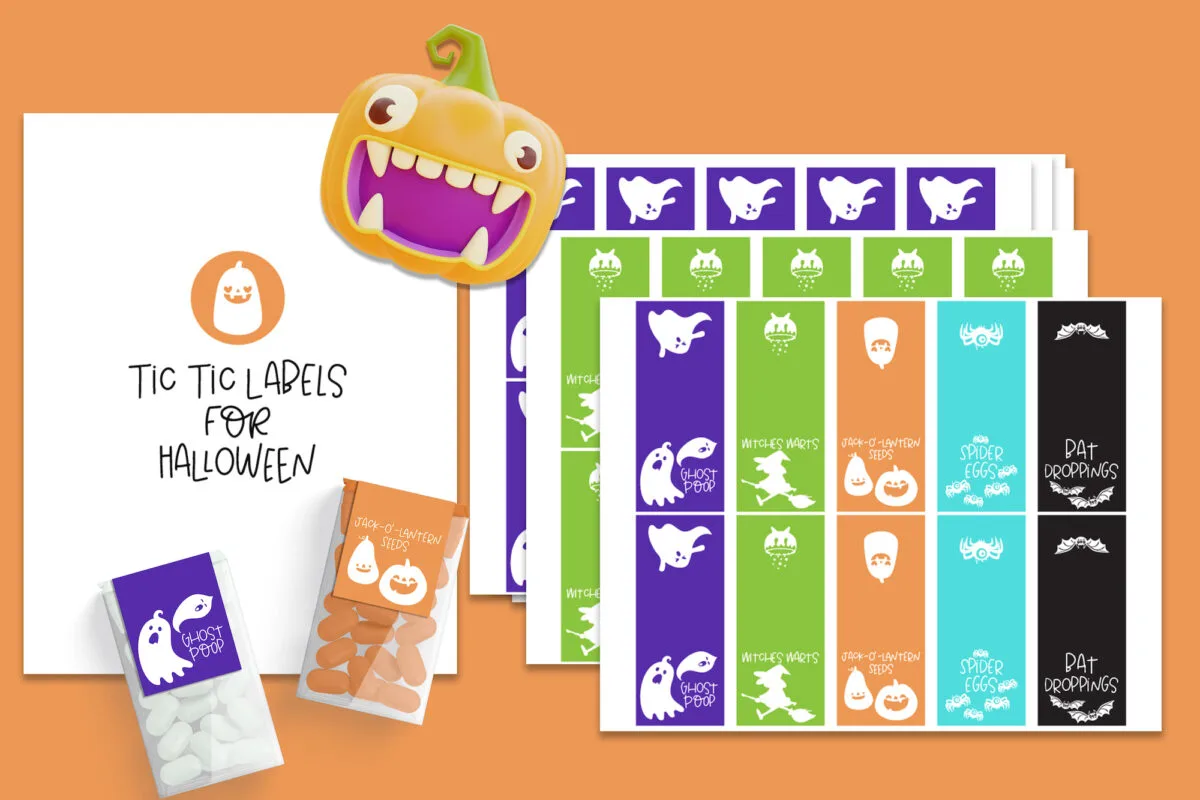 Just print out the PDF onto a white sheet of paper or self-adhesive sticker paper and cut out. Then attach to a box of Tic-Tacs. It's that simple!
You could also use the sticker paper with our You've Been Booed printables, too!
Our printable Halloween Tic-Tac labels include:
Ghost Poop
Witches Warts
Jack O-Lantern Seeds
Spider Eggs
Bat Droppings
Each printable comes in a different color.
Get your printable Halloween Tic-Tac Labels in our DIY library!
It is a good idea to use labels that look like the color of Tic-Tacs that you are giving. For instance, use white Fresh Mint Tic-Tacs for the Ghost Poop labels.
The blue Intense Mint flavor is perfect for the spider eggs label. Witches Warts can be used with the Wintergreen variety.
Lime and orange, or just the orange flavor, is great for the Jack O'Lantern Pumpkin Seeds.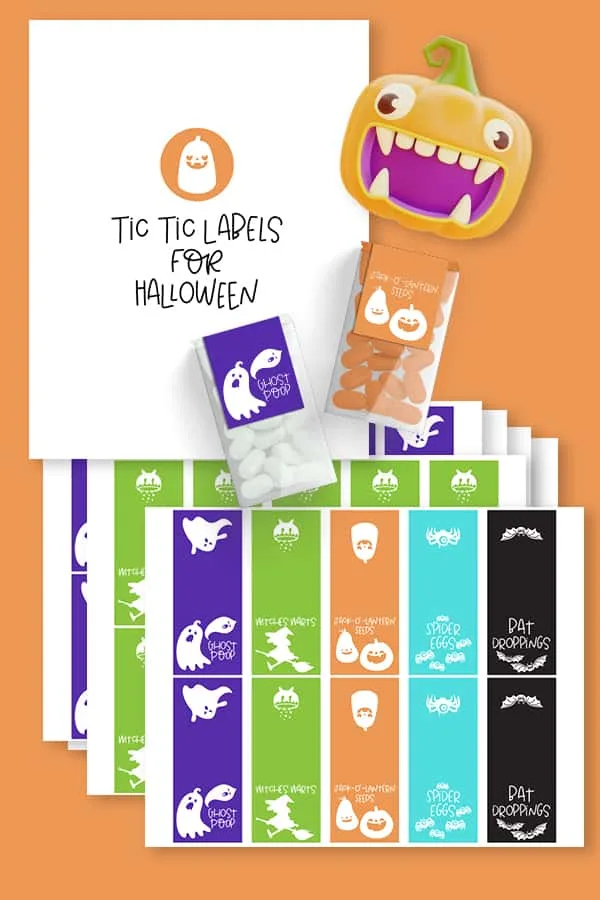 How to Attach a Printable Tic-Tac Label
When attaching these Tic-Tac covers to the box, keep these important tips in mind.
Do not use hot glue. It can melt the plastic box.
Use a glue stick to spread glue to the back of the printed label. A thin layer of craft glue could also work.
Press down the middle of the label onto the top of the box. Be sure to cover the existing label.
Firmly press down on the top of the label, being sure to pay special attention to the edges on top.
Bring the sides of the label down on each side and press firmly to attach the Halloween label over the Tic-Tac label.
If you like these quick and easy Halloween Tic-Tac printables, be sure to see our Halloween party printable pack, too!
And you'll love seeing more of our Halloween DIYs, too!