Are you trying to justify your wine drinking habit and a desire to keep all of the corks? LOL! If so, this easy St. Paddy's day craft will make you feel better about yourself!
I love how easy this St. Patrick's Day Cork Clover sign is to make. It's a festive piece of wall art that just looks complicated, but is super simple to make. All you need is our free printable, paint and, of course, those wine corks!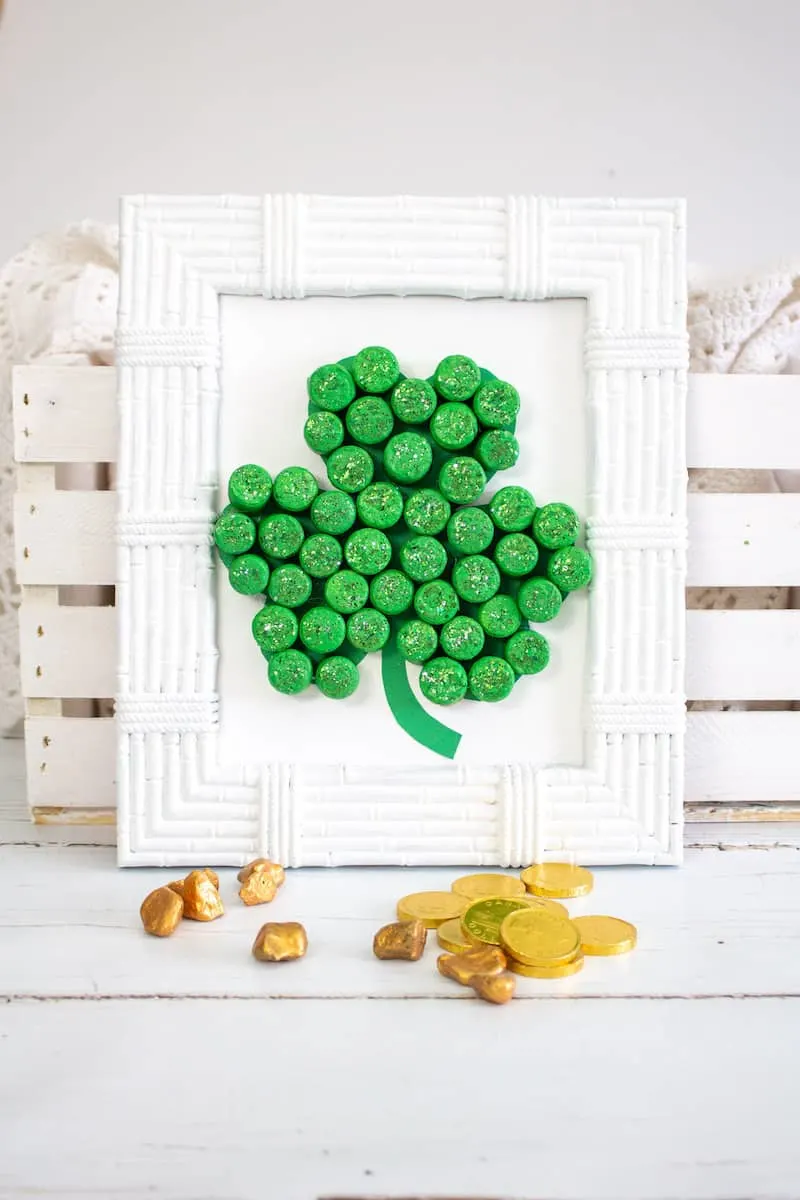 Now, if you don't have that many wine corks, or you just don't drink wine, you have a few options to source these inexpensive craft supplies:
Ask wine stores or wine bars for their used wine corks
Tell your friends you're needing some. They'll probably be happy to give you the corks from their bottles.
Buy new corks. They're clean, ready to use, and not that expensive. (A whole lot less than all of those bottles of wine unless you're buying the two-buck chuck at Trader Joe's!) In fact, you can usually get a 150-pack of wine corks for less than $20.
If you do happen to have a lot of wine bottles (hey, not judging!), repurpose one into our macrame wine bottle vase. Or, use our gnome wine bottle toppers to add some festive cheer to your bar.
And you might like my DIY wine glass charms, too. They are so easy to make!
For more St. Patrick's Day crafts, be sure to check out our other ideas:
DIY St. Patricks Day Shamrock Wall Hanging
Supplies
8 x 10 picture frame (reuse one, or get it at a dollar store)
Corks, cut in half (If you are buying corks, I'd suggest this 100-pack of tapered corks which comes with smaller corks, so that you don't have to cut them)
Utility Knife
DecoArt Americana Multi Surface Satin paint in Turf Green
DecoArt Americana Galaxy Glitter in Extraterrestrial Green
Paint brushes
Hot Glue Gun and clear glue sticks
Cardstock in white and green (matching St Patrick's Day green)
Scissors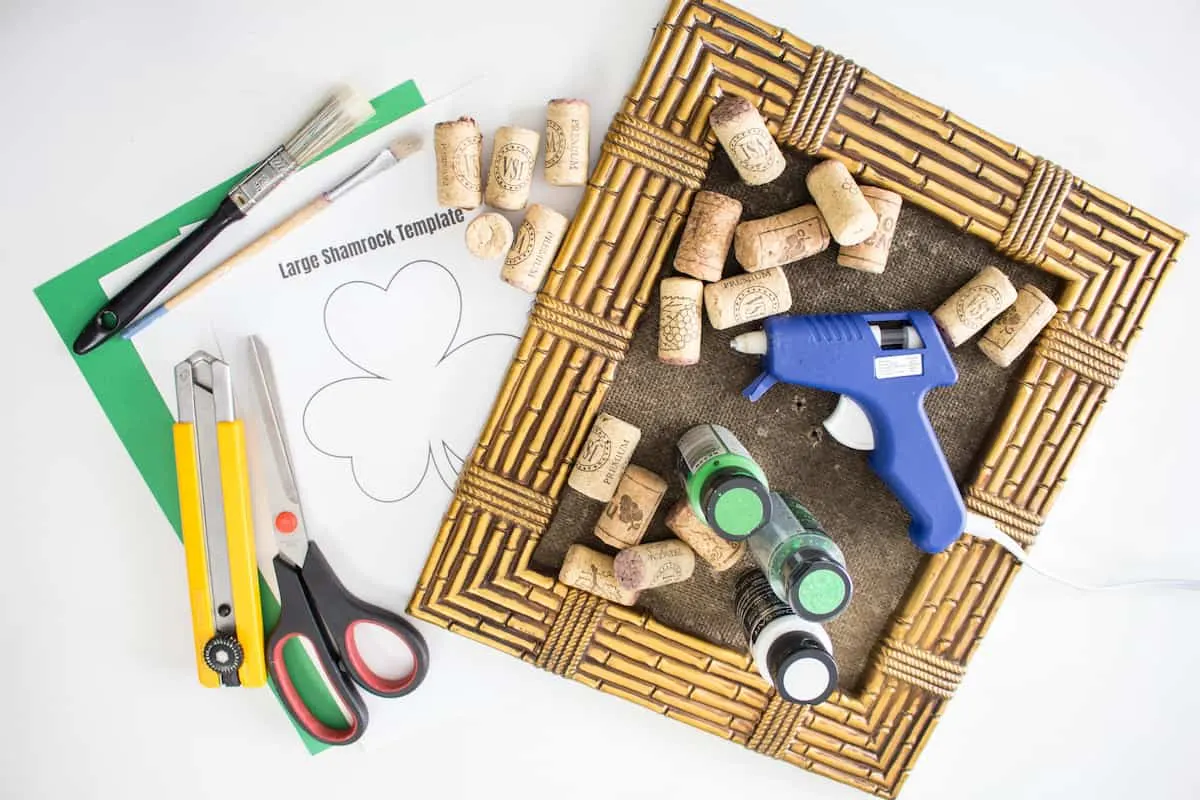 Instructions
Step 1
Remove glass and picture frame backing. Discard the glass safely, keeping in mind the edges can be very sharp. Paint the picture frame (if needed) using a white multi surface paint. Apply extra coats for additional coverage as needed. Put aside to dry fully.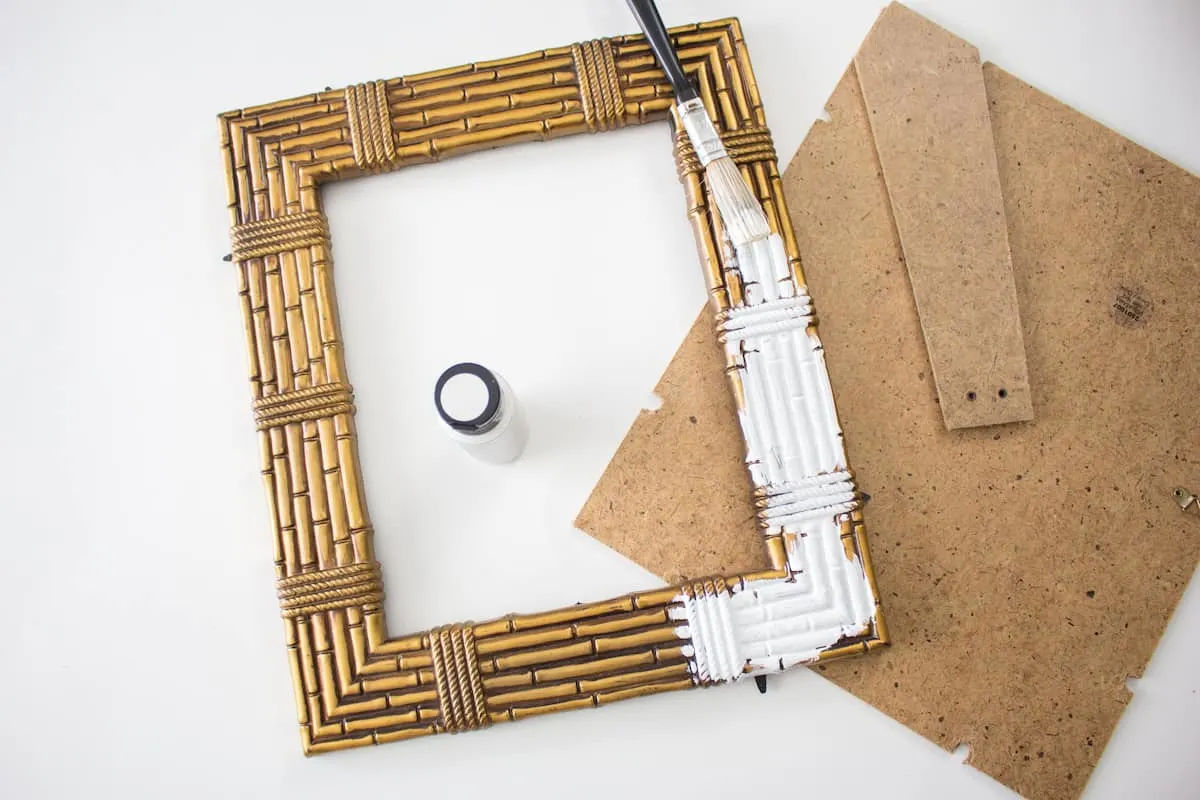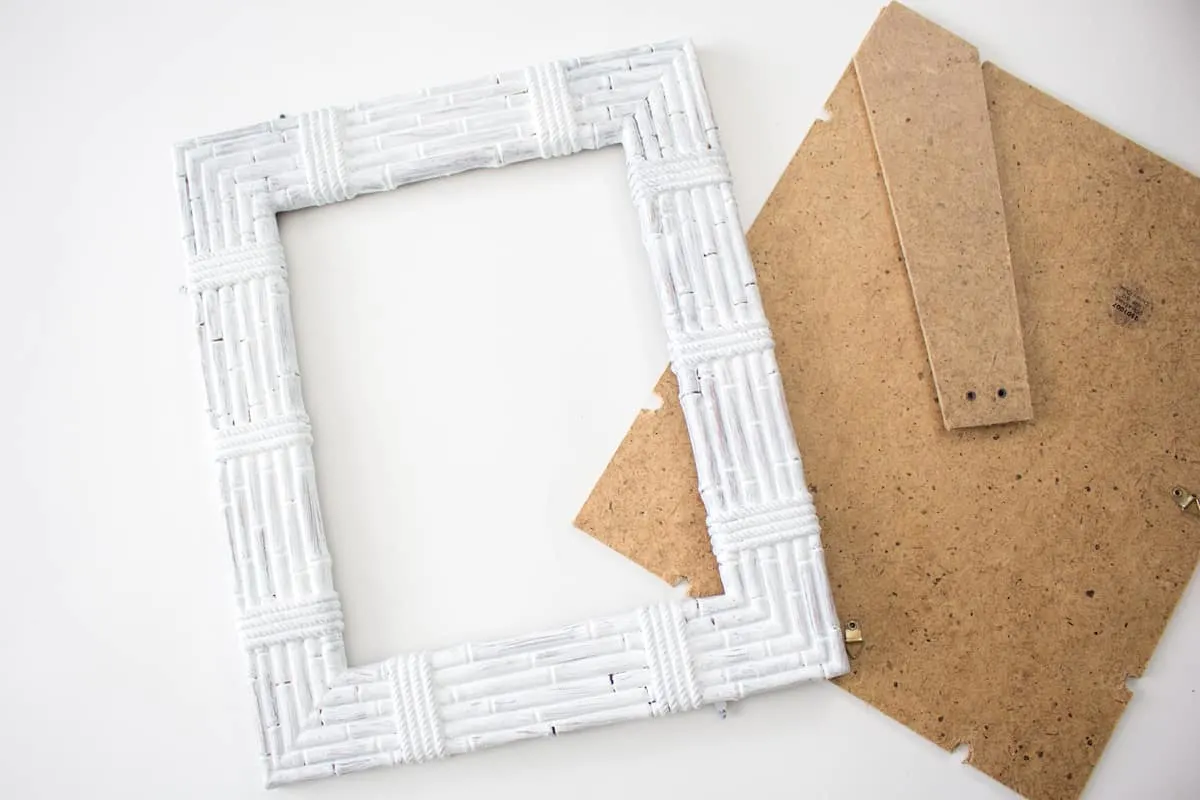 Step 2
Print the clover template and place over top of green card stock. The clover shape measures 8" high. Adjust the size to fit your frame, if needed. Cut along the solid line to cut out green clover.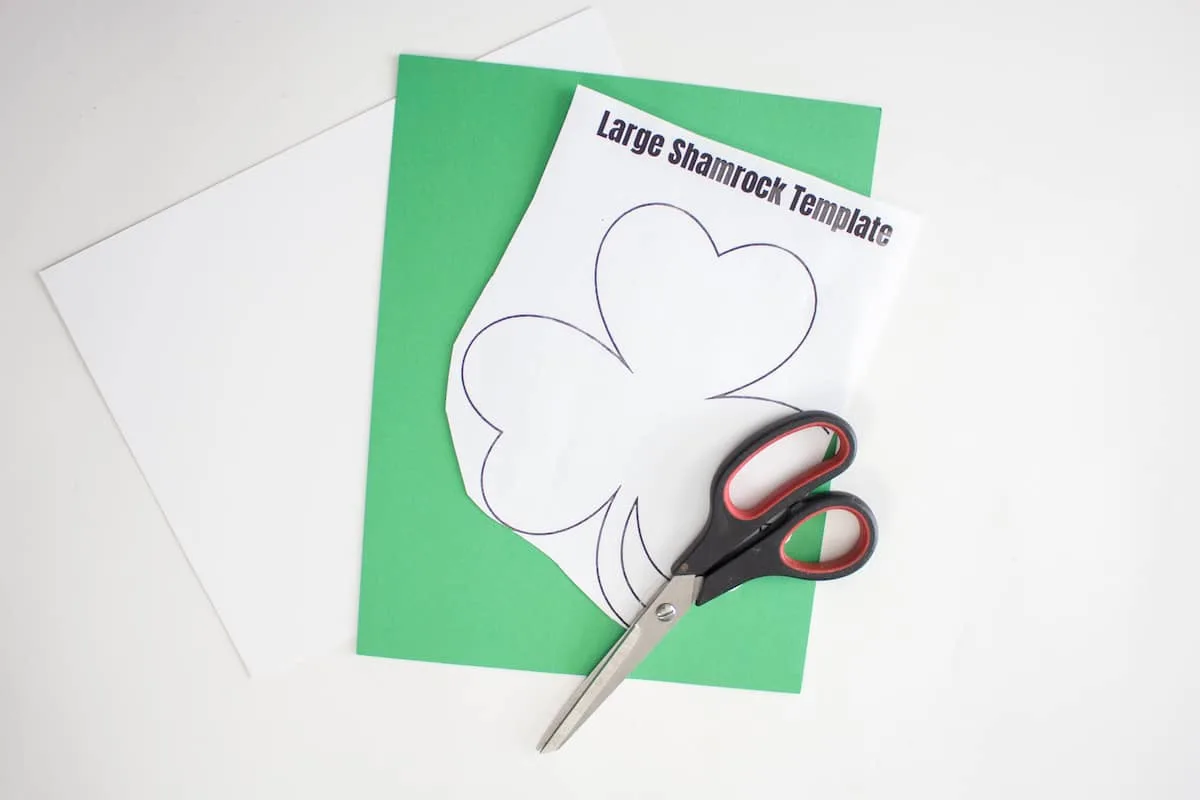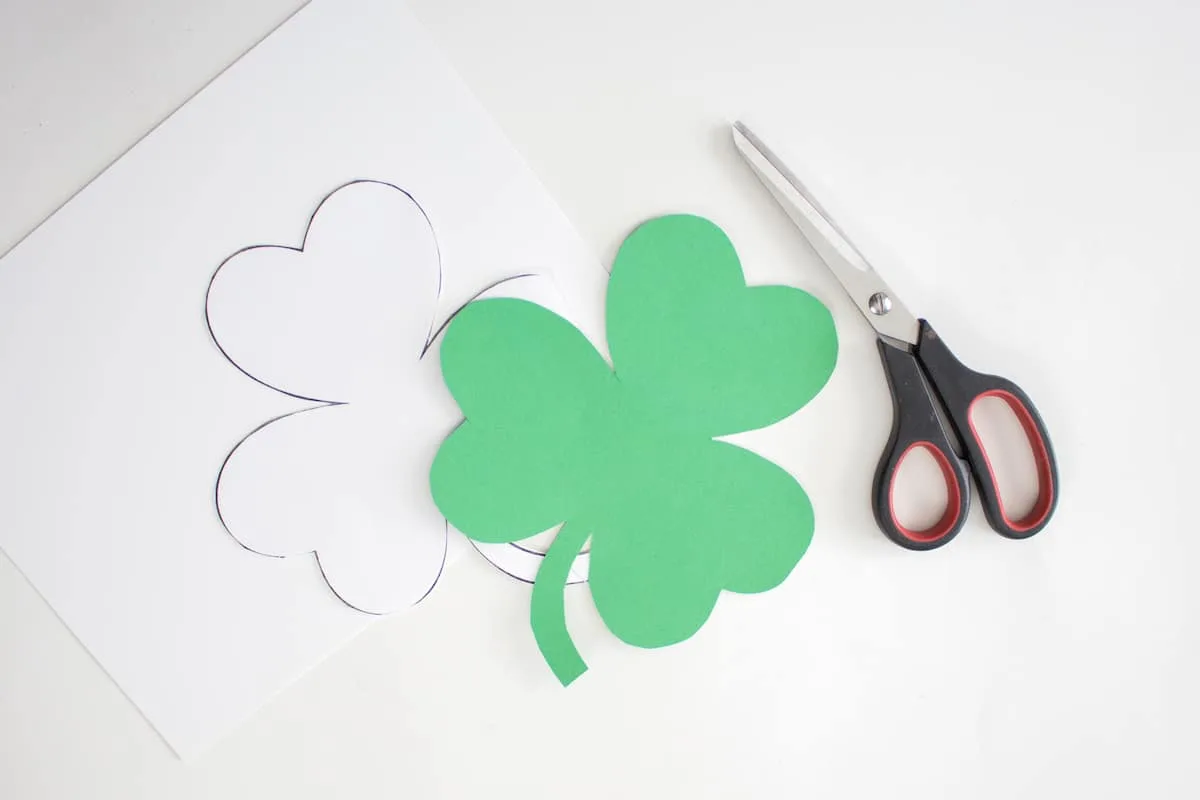 Step 3
Using a small amount of hot glue, place the clover centered on the white cardstock and glue in place.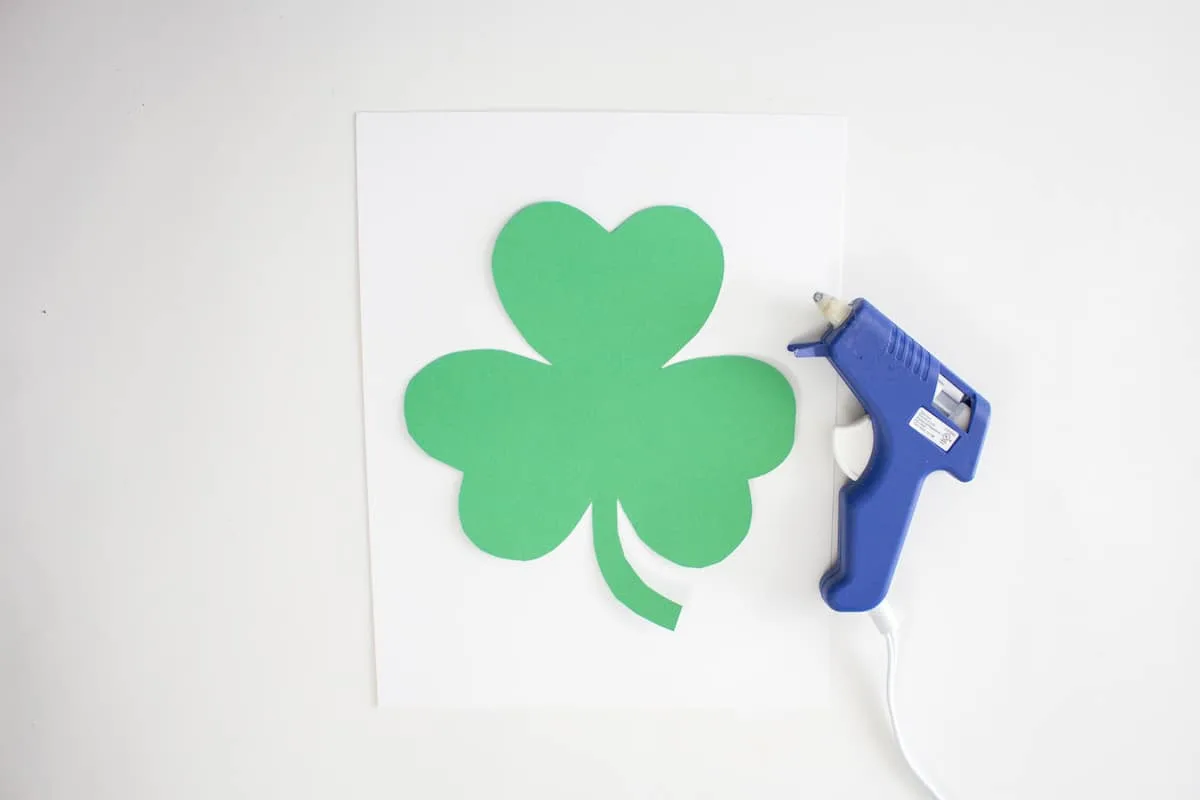 Step 4
To easily cut corks in half, place the whole corks in a cooking pot and submerge in water. Boil the corks for 10 minutes and strain the water. Leave the corks to cool completely before handling. Soaking them in water helps to soften the cork, making it easier to cut.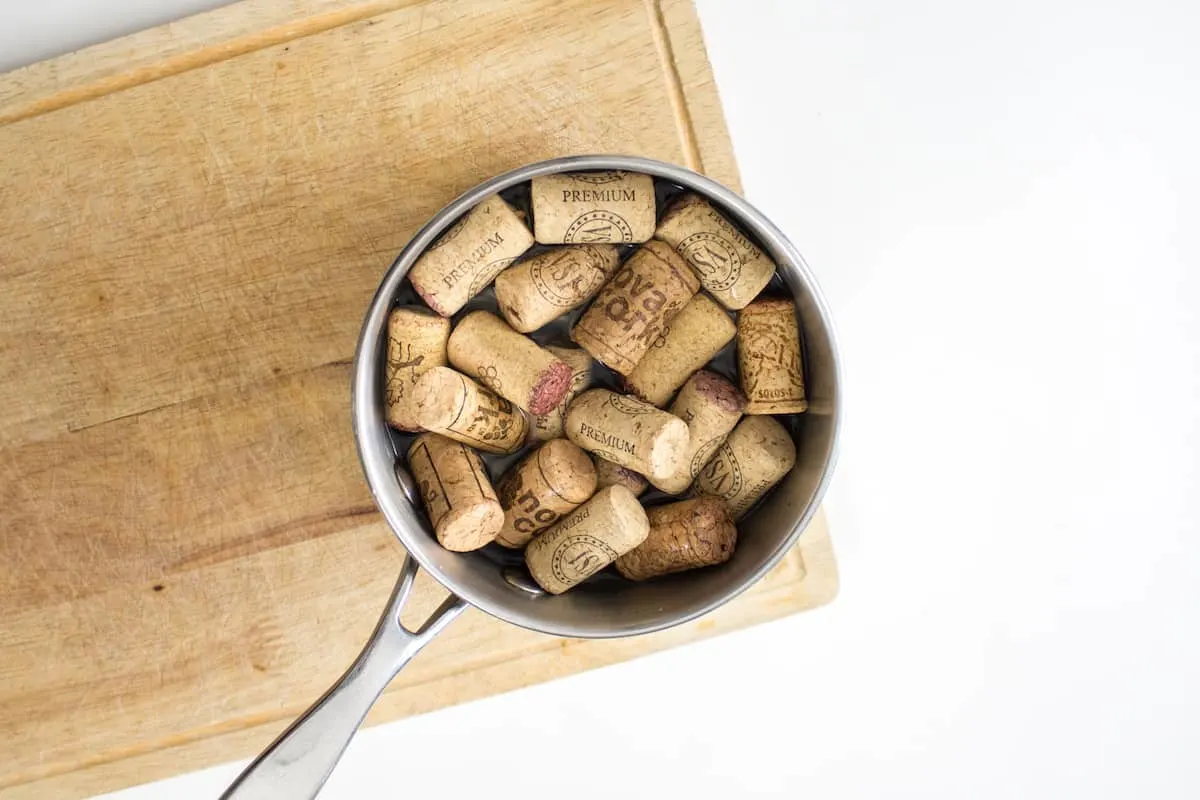 Step 5
Once cool, place cork on a cutting board and carefully cut in half using a utility knife. Keep fingers AWAY from the blade at all times.
Wine corks will still be hard to cut, so try slicing just along the edges around the cork and then pulling the two sides apart.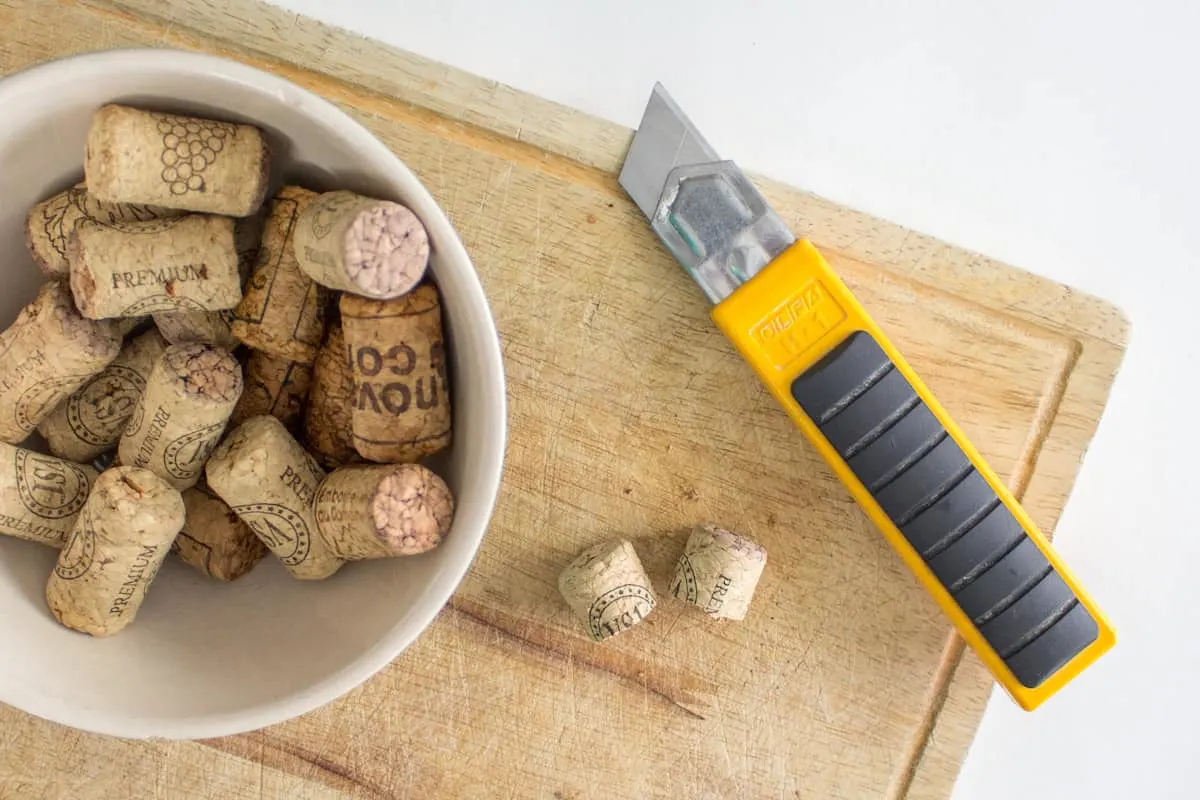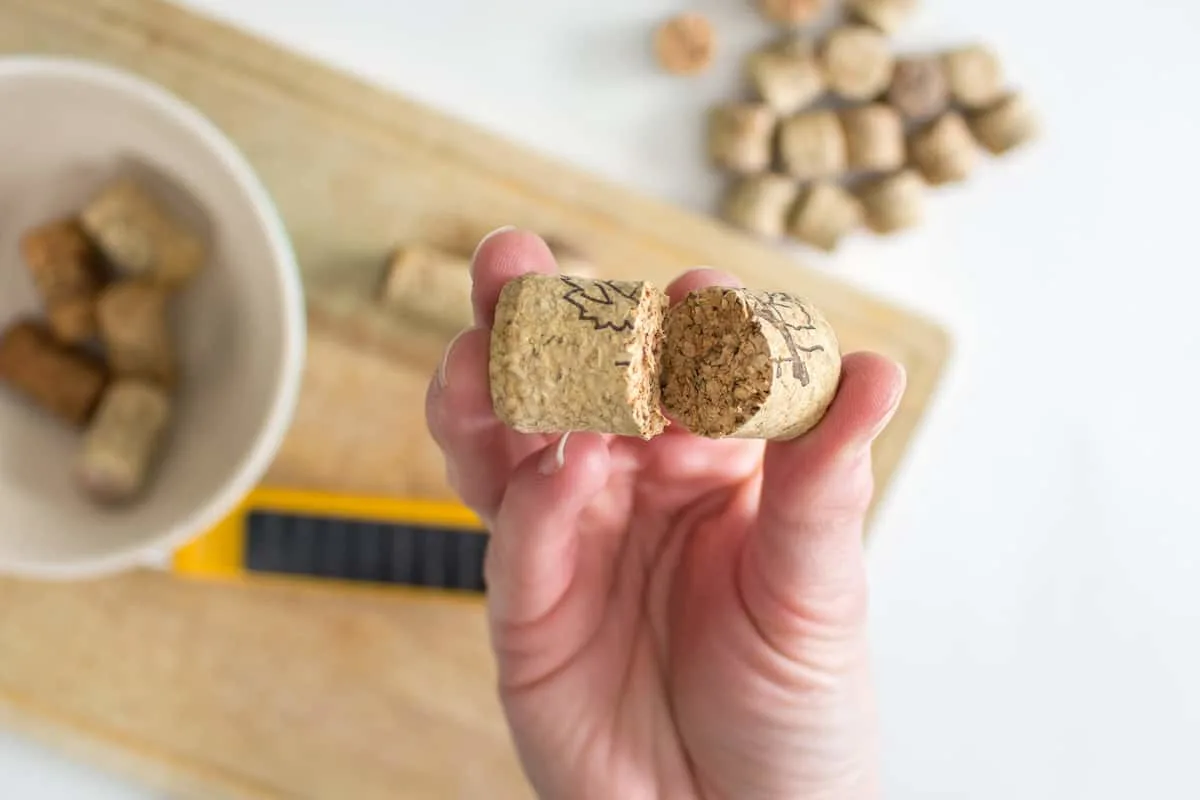 Step 6
Leave the wine corks to dry fully before moving on to the next step.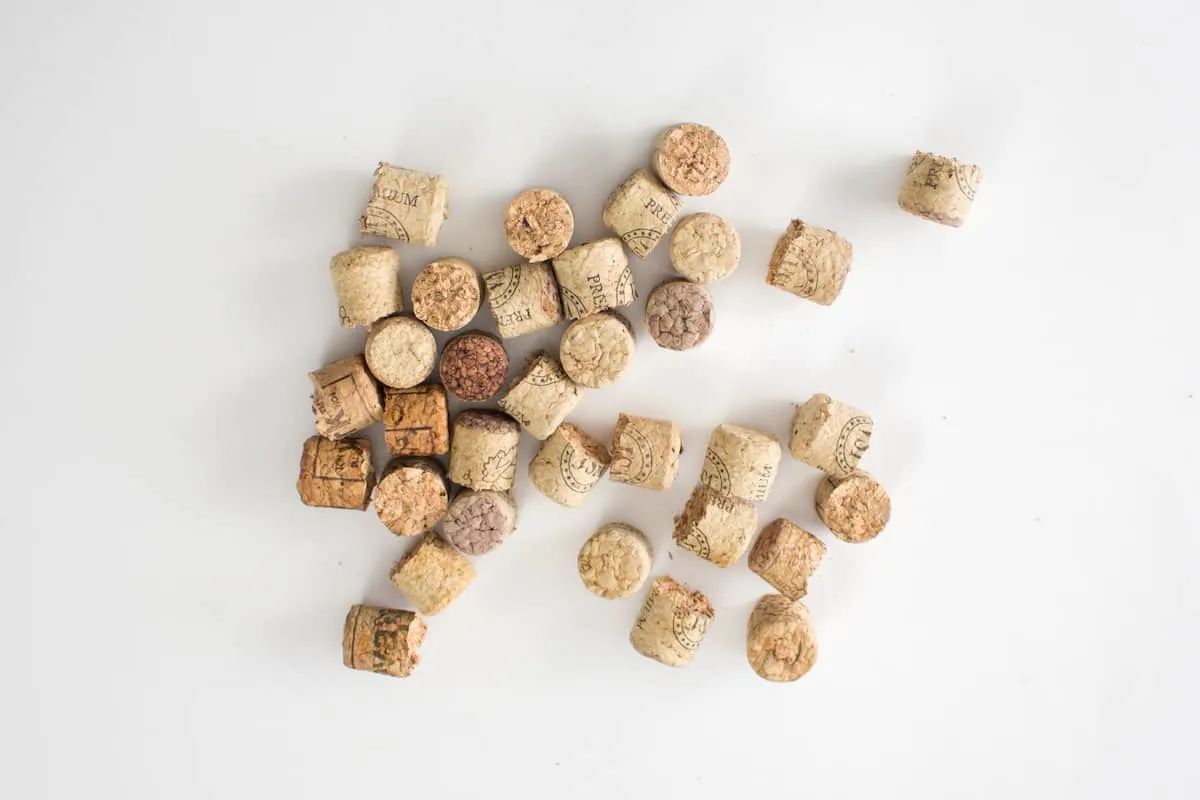 Step 7
Once dry, paint the corks with green paint. Leave to dry.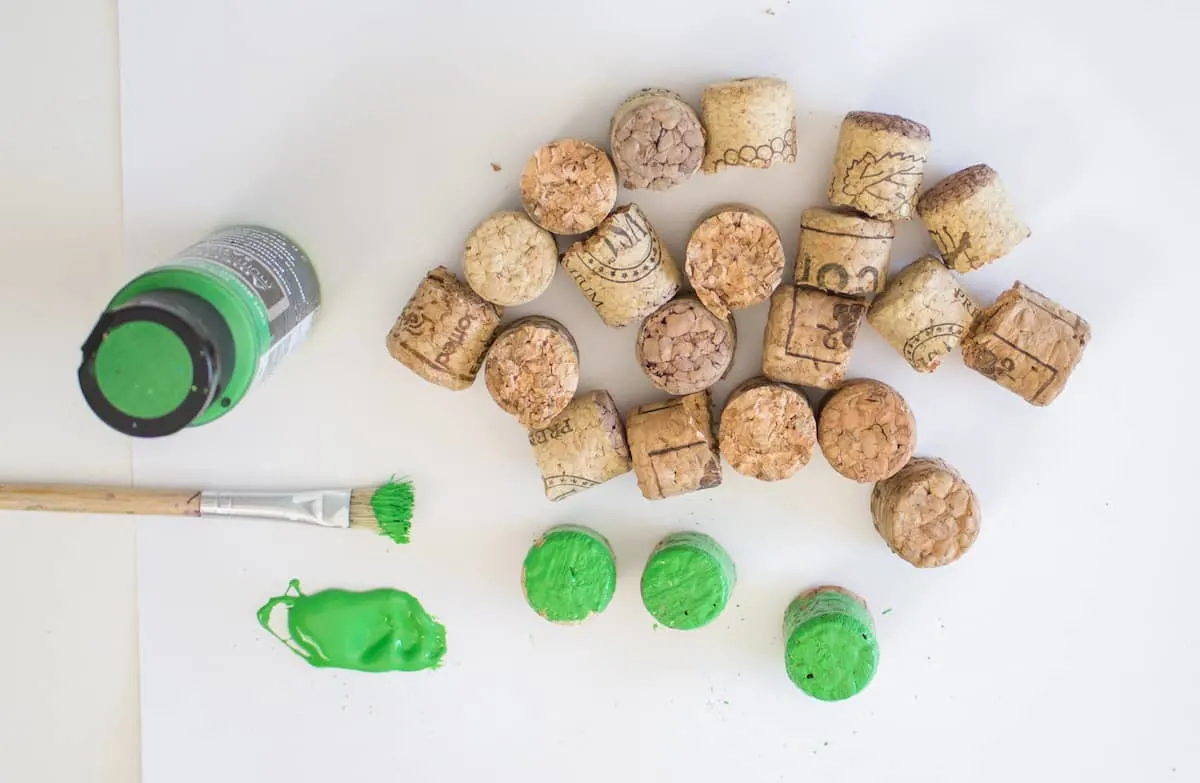 Step 8
Add a coat of glitter paint to the tops of each cork. Let dry.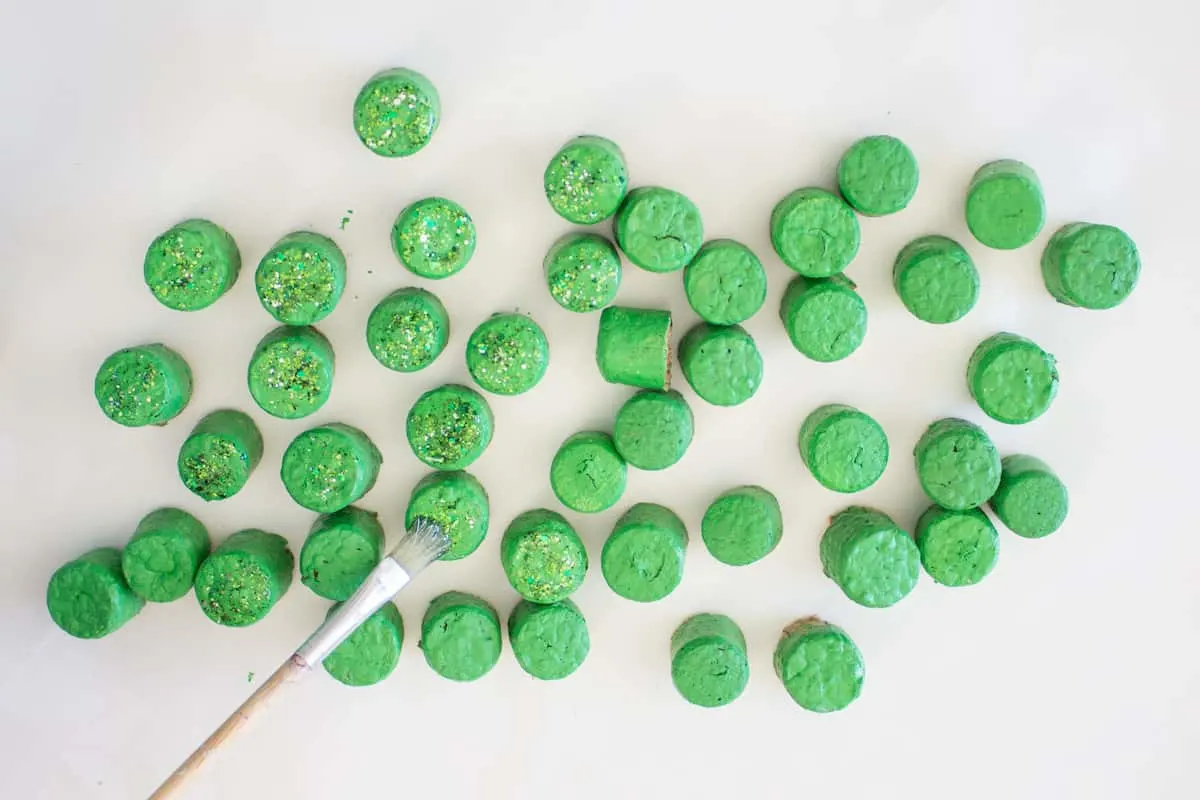 Step 9
Place the corks on top of the clover cutout, placing each cork closely to the one beside.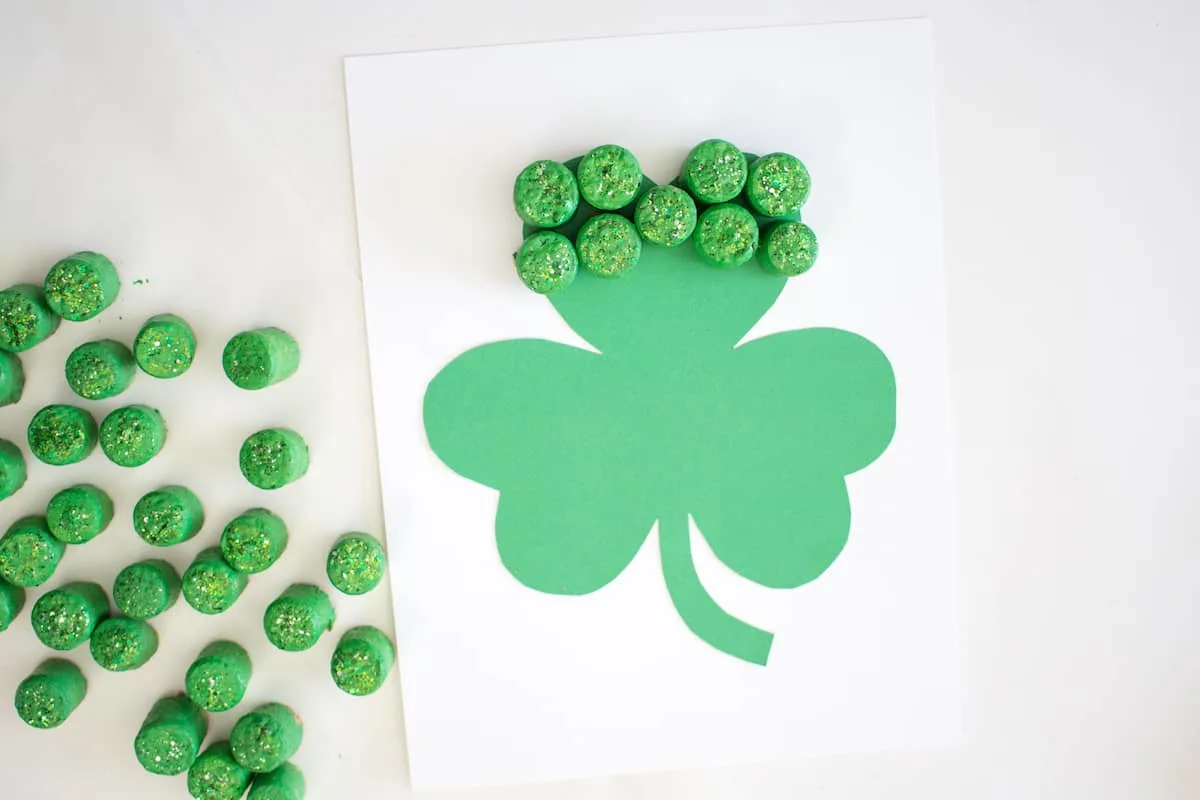 Step 10
Once you are happy with the positioning, use the hot glue gun to glue each cork down in place.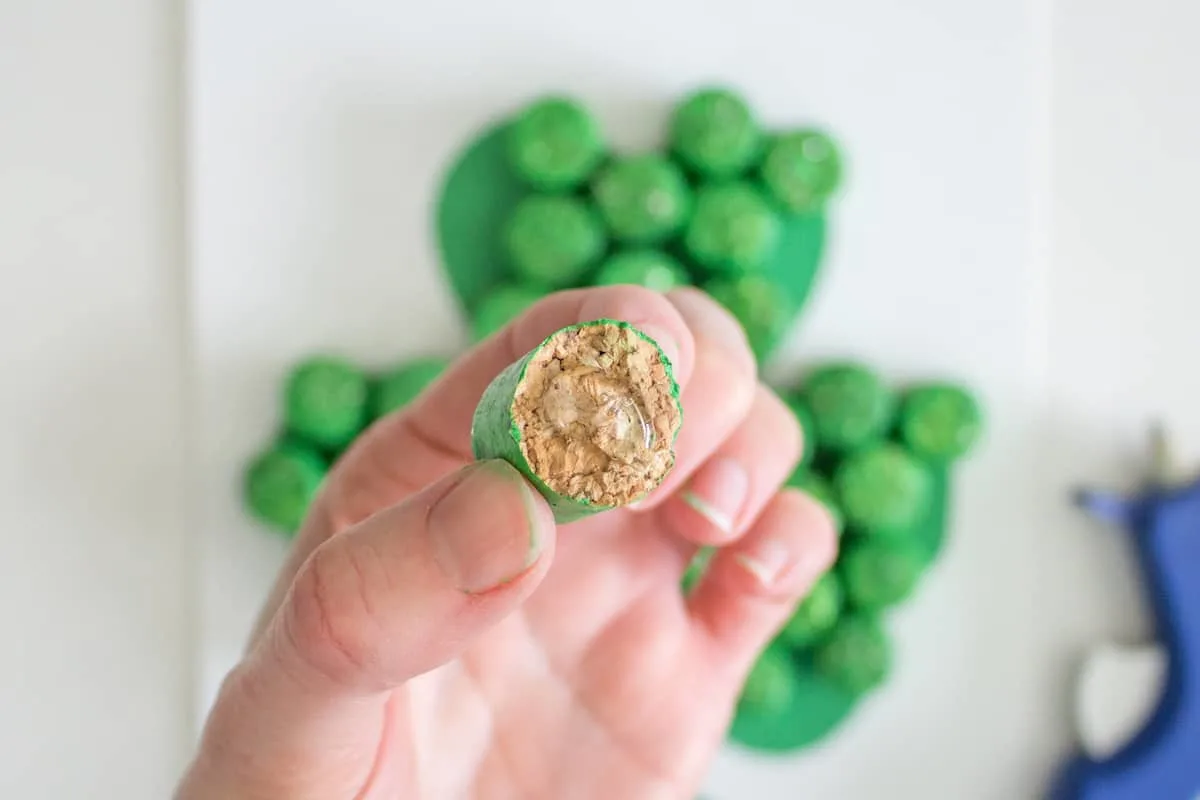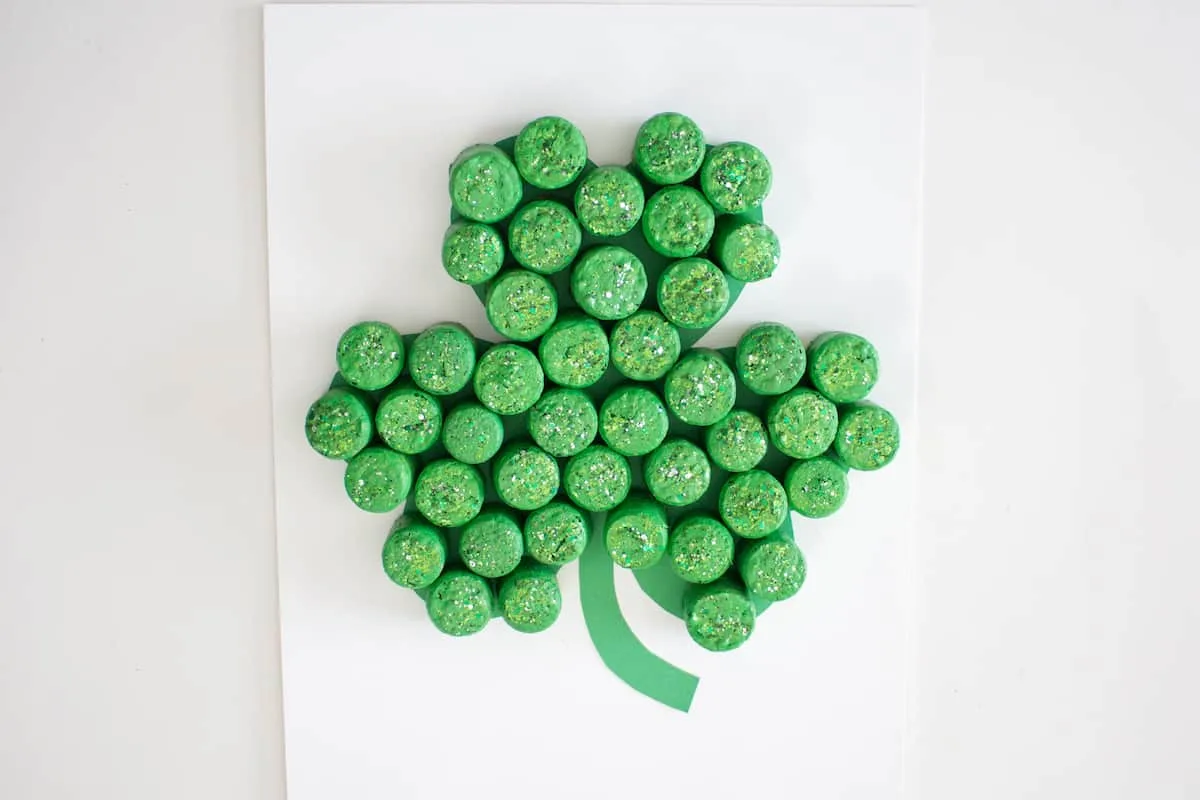 Step 11
Place the shamrock art into the white picture frame. Don't try to put the glass back on since it won't fit.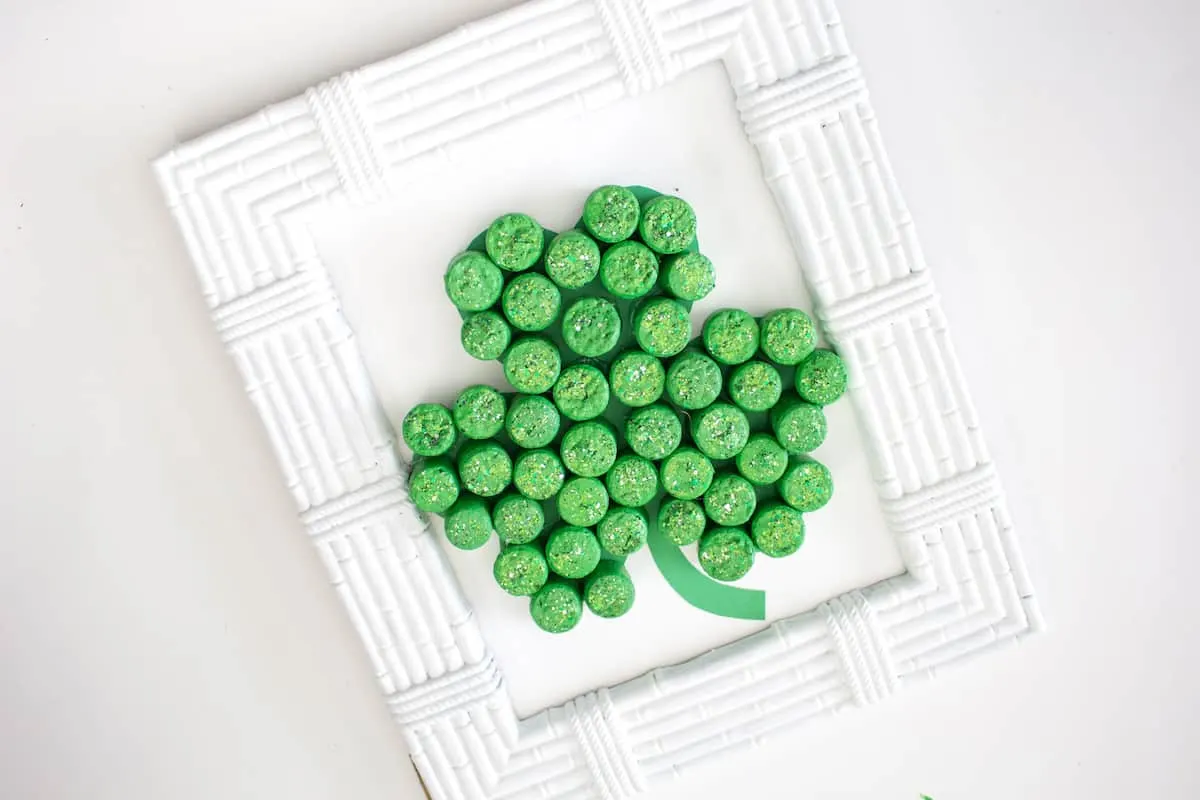 Now you have a cute shamrock artwork that can be displayed at home or at the office.
---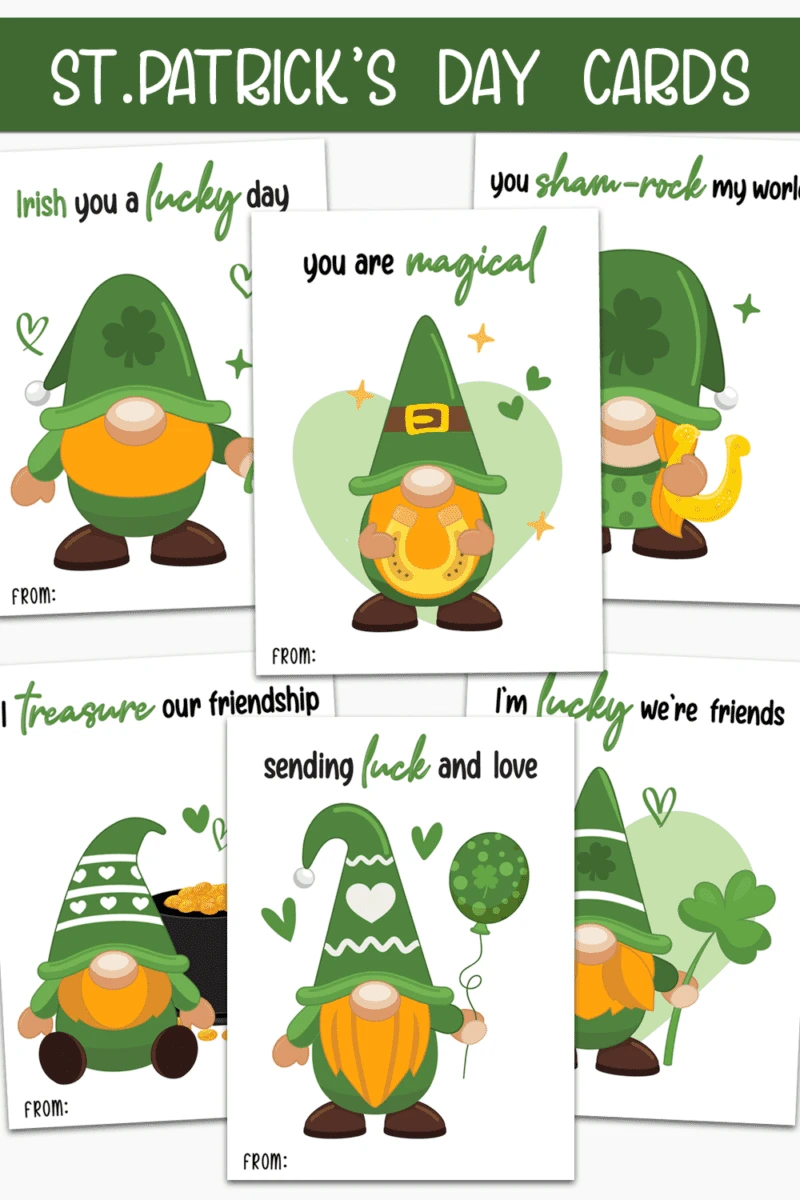 St. Patrick's Day Gnome Cards
Spread some cheer with these adorable St. Patty's Day cards with gnomes!
This instant download PDF file allows you to print these Luck of the Irish cards instantly!
Get the St. Paddy's Day gnome cards now!
---