I love easy, but cute decorations. And this summer popsicle banner is one of the easiest party decor ideas you can make!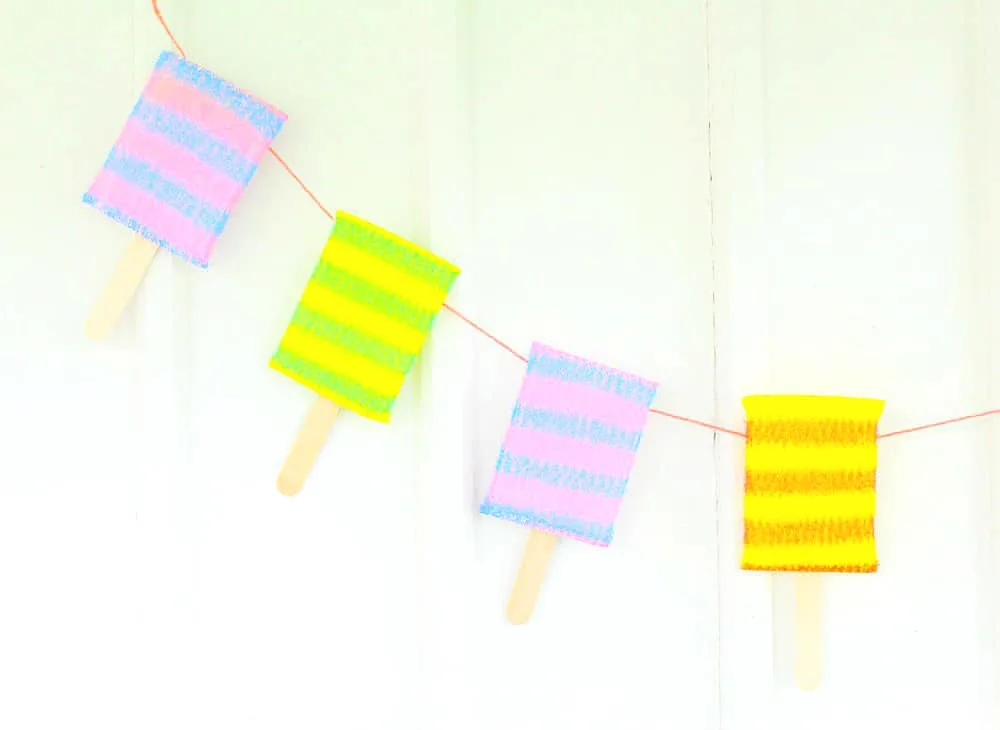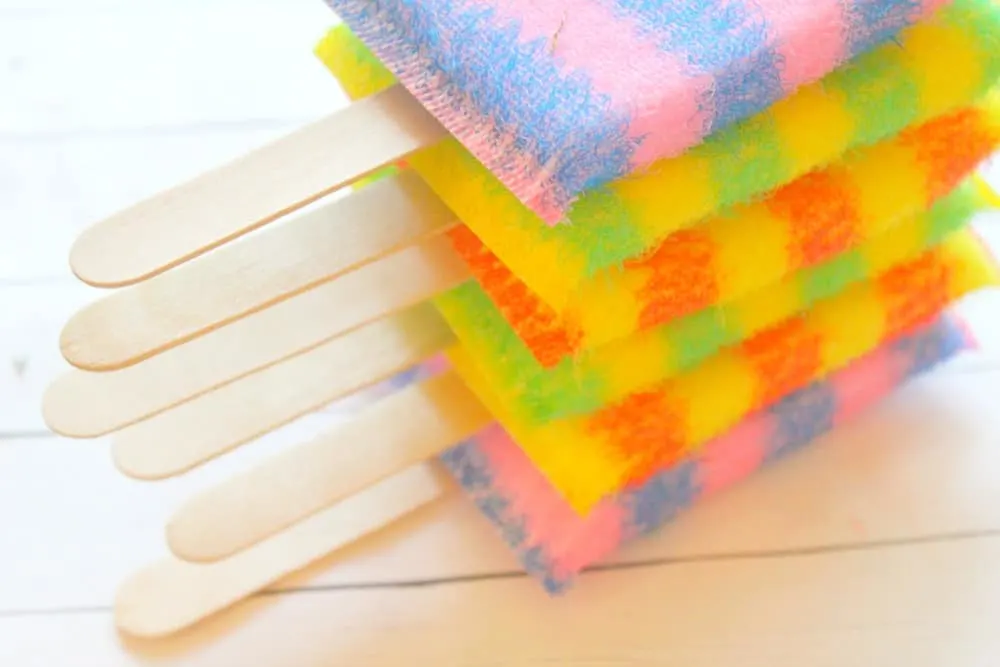 If you can glue things together, you can make this popsicle party banner, LOL!
P.S. For the holidays, my easy farmhouse Christmas banner is also easy to glue together, too!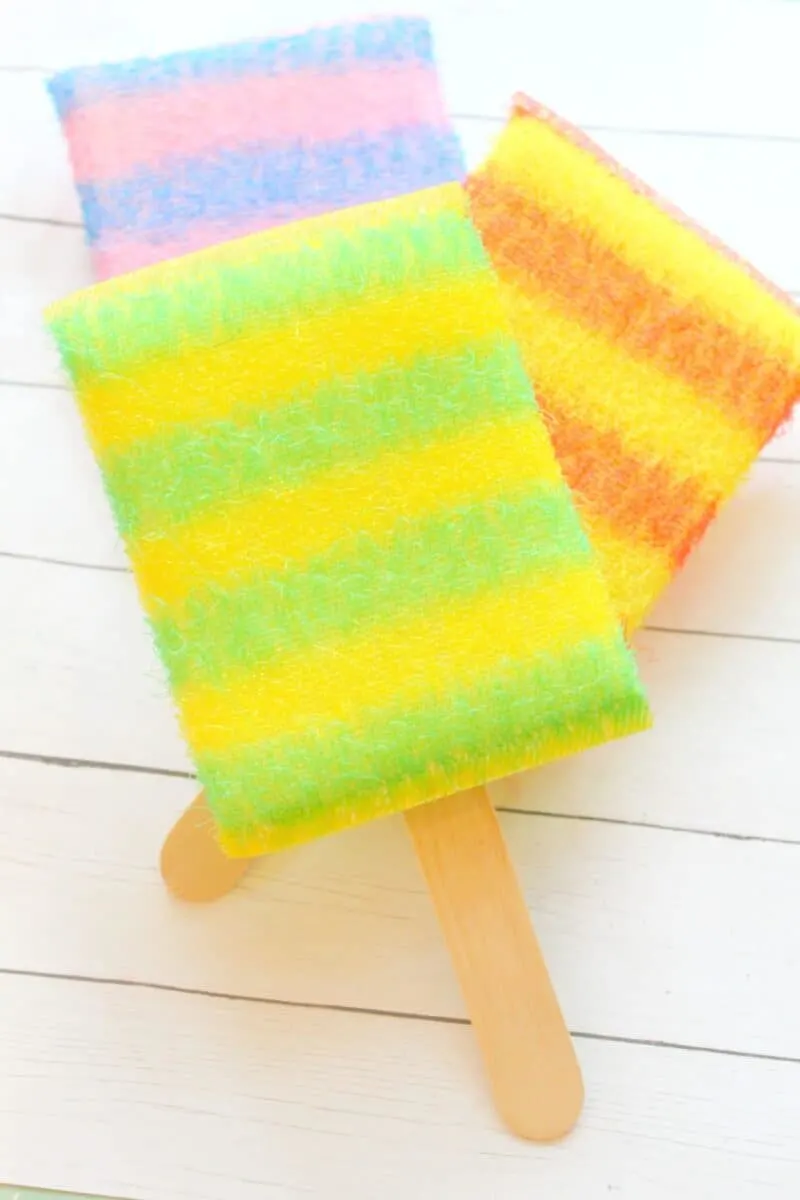 Display this super cute summer popsicle banner in a variety of ways, including:
Birthday party
Ice Cream party
Fourth of July
Picnics
Pool party
Fireplace mantle
Living room decor
You can also use popsicle sticks to make these mini pallet coasters.
DIY Summer Popsicle Banner
Supplies:
Unused cleaning sponges in assorted colors, rectangle (you could use any type of sponge)
String, yarn, or ribbon of choice
Hot glue and glue gun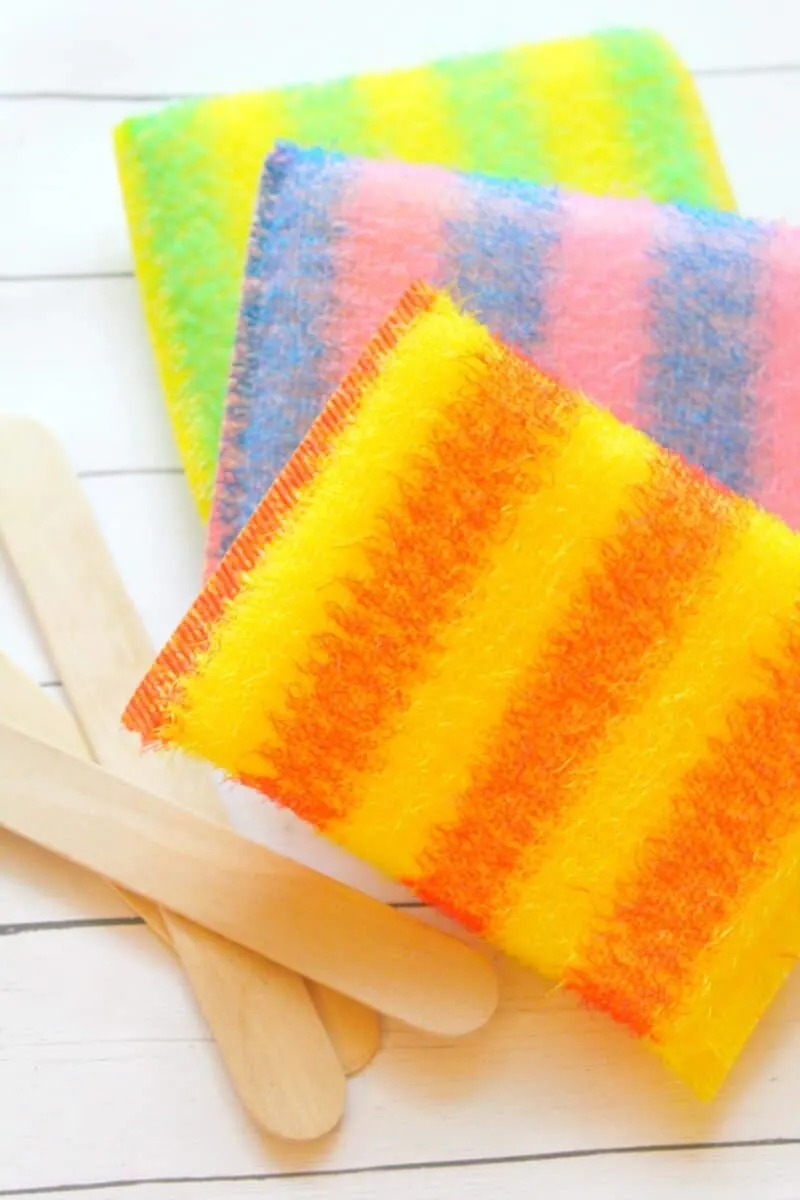 Directions:
1. Begin by lining up the sponges so you know what pattern you want them to hang in.
2. Add a dab of glue to the back of each sponge, in the same spot, so the wood craft stick will hang evenly.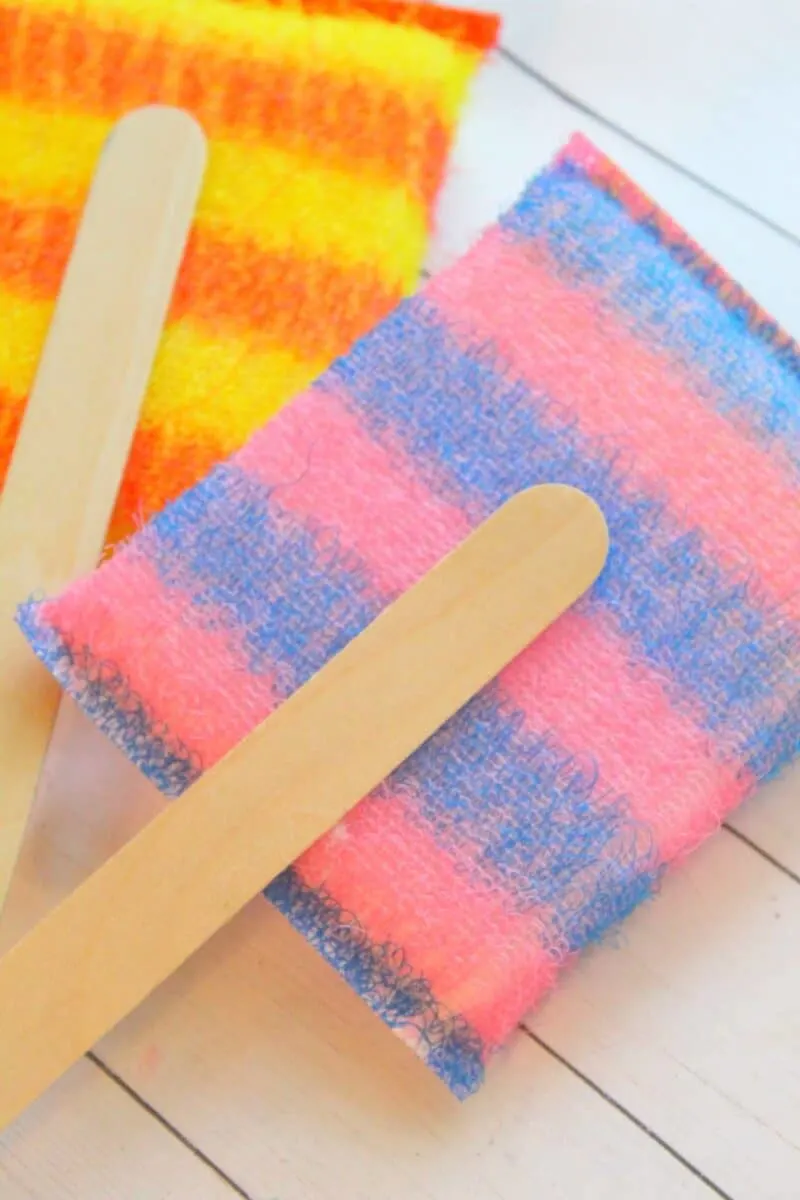 3. Press the wood craft stick to the glue and hold in place until dry and secure. Repeat, until each of your sponge popsicles has a stick in place.
4. Lay each of the popsicle sponges out in a line so you can be sure when you apply the string for hanging you apply it evenly.
5. Add a dab of glue to the top/backside of the sponge popsicles and press the string/yarn of choice to it. Hold in place until secure.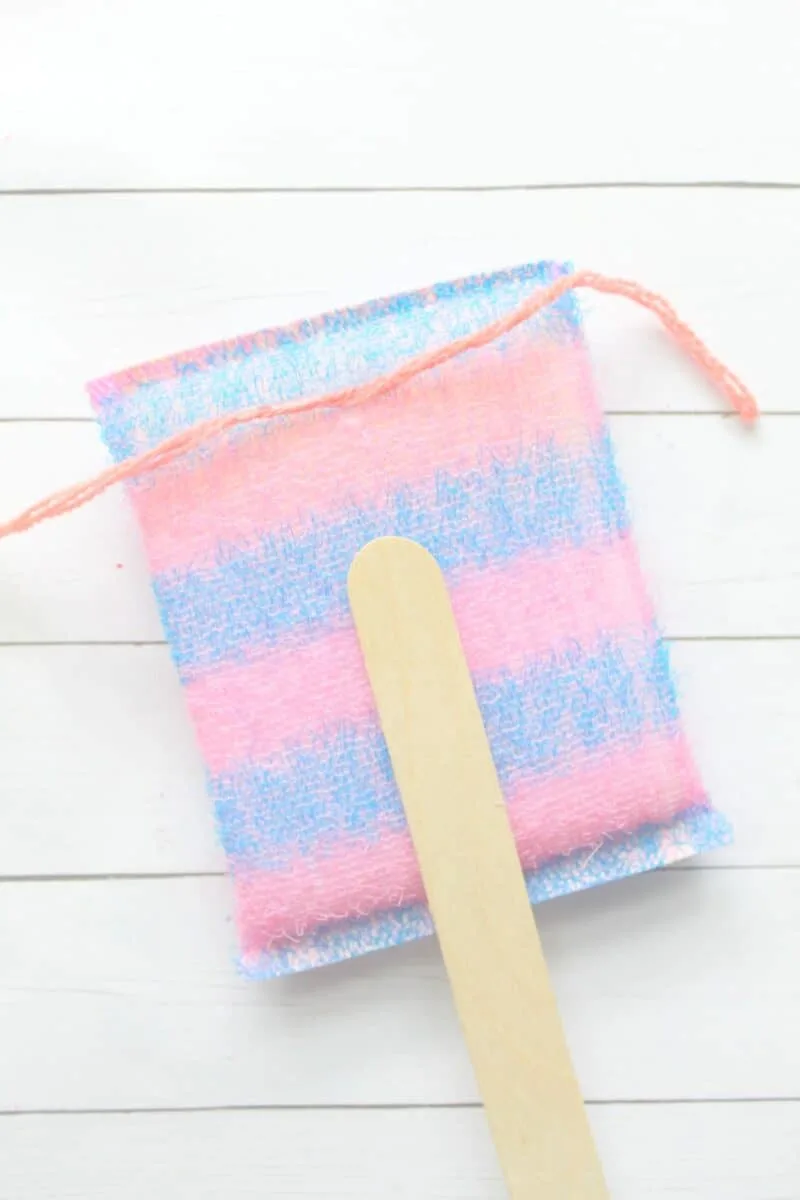 6. Repeat until you have glued string to all of the popsicles. Allow to dry. Cut off any additional string you don't need.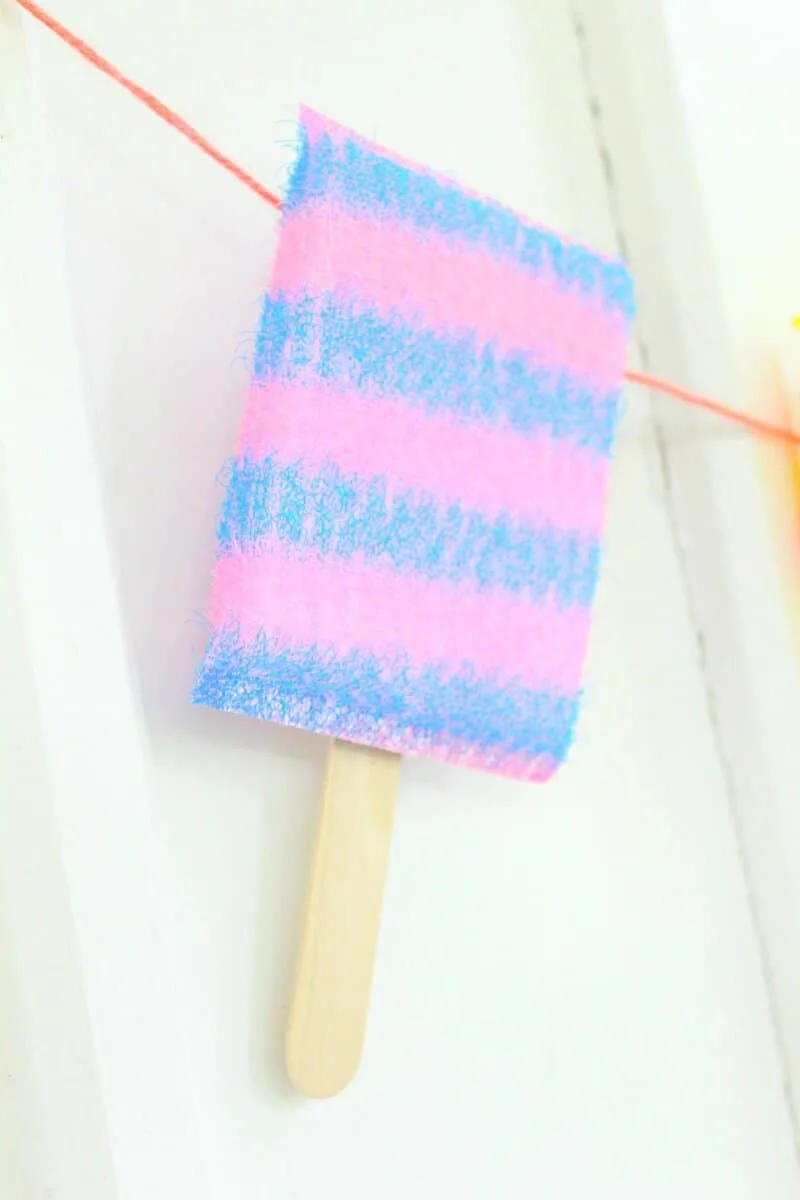 For more summer fun, get your free SVG to make this Fourth of July Picnic Caddy.
Want more easy DIY party decor ideas? Check out my DIY Hawaiian Paper Lei necklace to make at home. Or these DIY paper drink umbrellas.
And if you want to have a luau party, you've also got to check out these upcycled paper palm trees and cute pineapple can koozies.