This DIY outdoor drink holder from a tin can is such an easy project to make to enjoy spending time in your backyard!
Also known as a hobo tin can beer holder (though you don't have to use it just for beer!), it's simple but effective!
This outdoor craft project is an easy way to recycle cans. It's also inexpensive, which means you can make one for everybody for your next backyard party. You could even give them as parting gifts after a get together.
While I made mine pretty simple with a pretty blue spray paint, you could definitely add more personality if you wanted to. Paint on stripes or add stickers. Personalize each tin can drink holder with names so that no one gets their drinks mixed up!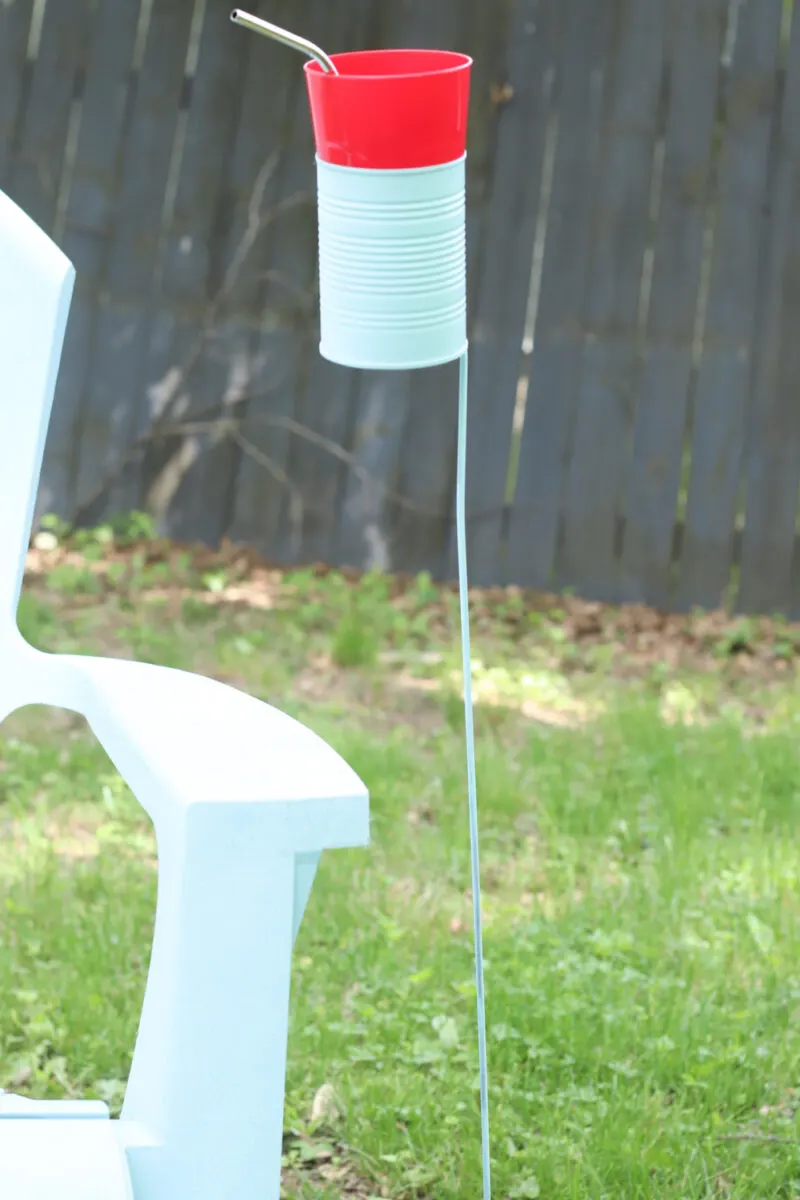 I've found that these drink holders work well for plastic cups that get more narrow towards the bottom, glass bottles like beer bottles or soda bottles, and aluminum drink cans. I crumple up some paper and put into the can to allow my aluminum drink cans to sit higher so that I could easily grab them out of the holder.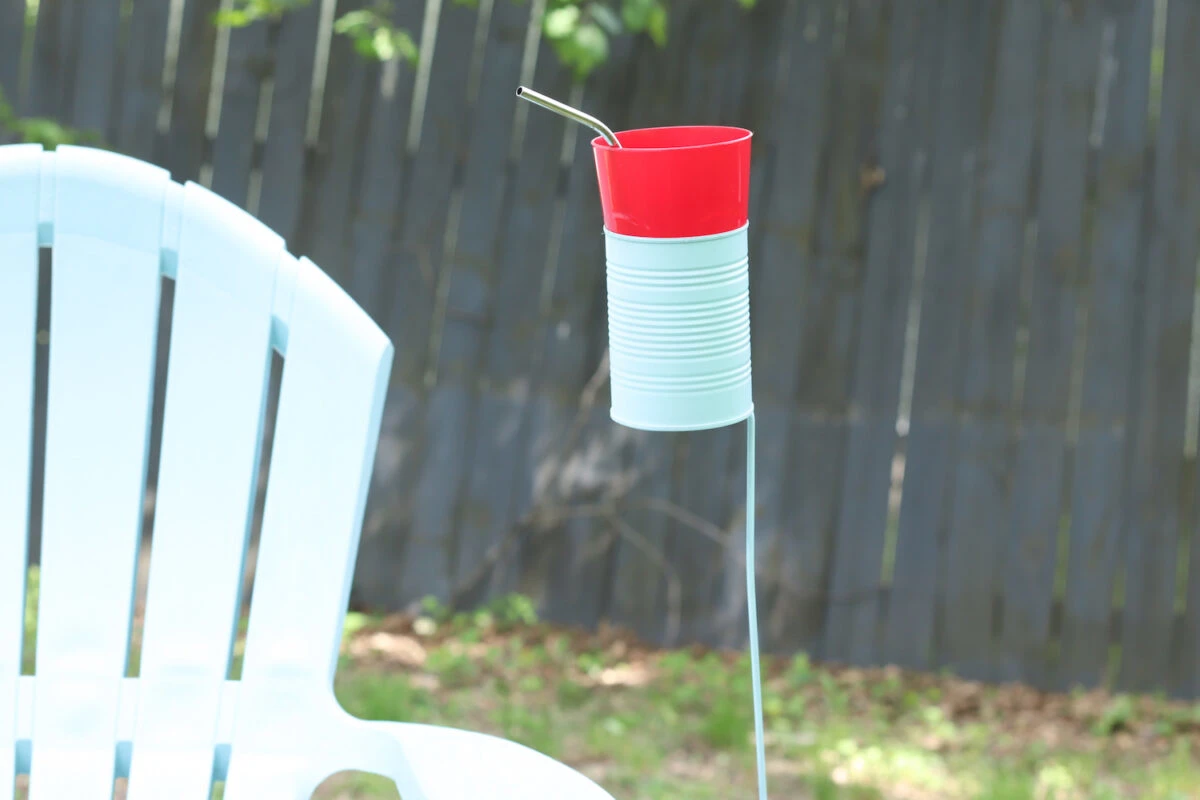 These outdoor drink holders are great for any outdoor gathering. They would be perfect for an outdoor pool party or luau. Be sure to check out my DIY tropical party decorations, such as a Hawaiian Paper Lei Necklace, Paper Umbrellas for Drinks, Pineapple Can Koozies, and 3D Paper Palm Tree Centerpieces.
How to Make a Hobo Tin Can Drink Holder
Supplies
Sturdy Metal garden stake (found in the garden section of Wal-Mart, I've seen these in the dollar tree, too, but those are more flimsy)
Large tin can, cleaned with label removed
Sand paper
Gorilla Glue Super Glue Gel or Gorilla Weld
Spray paint
I used Gorilla Glue Super Glue Gel and it seems to be holding up fine. I would have used Gorilla Weld or J-B Weld, made specifically for gluing metal on metal, but I couldn't find it at the time of making these. Gorilla Weld would be better for long-term use.
Instructions
Use the sand paper to sand the finish off the bottom of the tin can.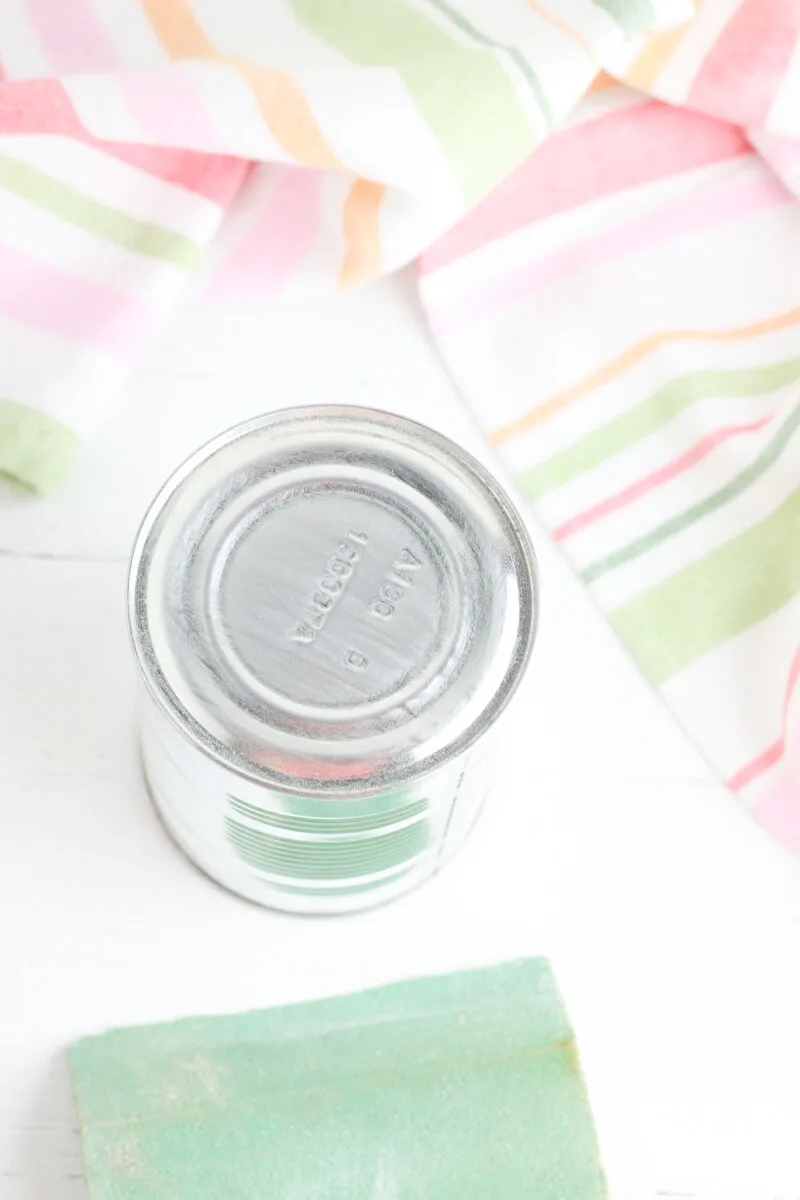 Turn the can upside down and place it on a level surface. Spread a thick layer of super glue along the top of the plant stake and press it into the bottom of the can, nestling it against the outer edge of the tin can. Place something heavy, like a large book, on top of the stake to hold it in place while the glue dries.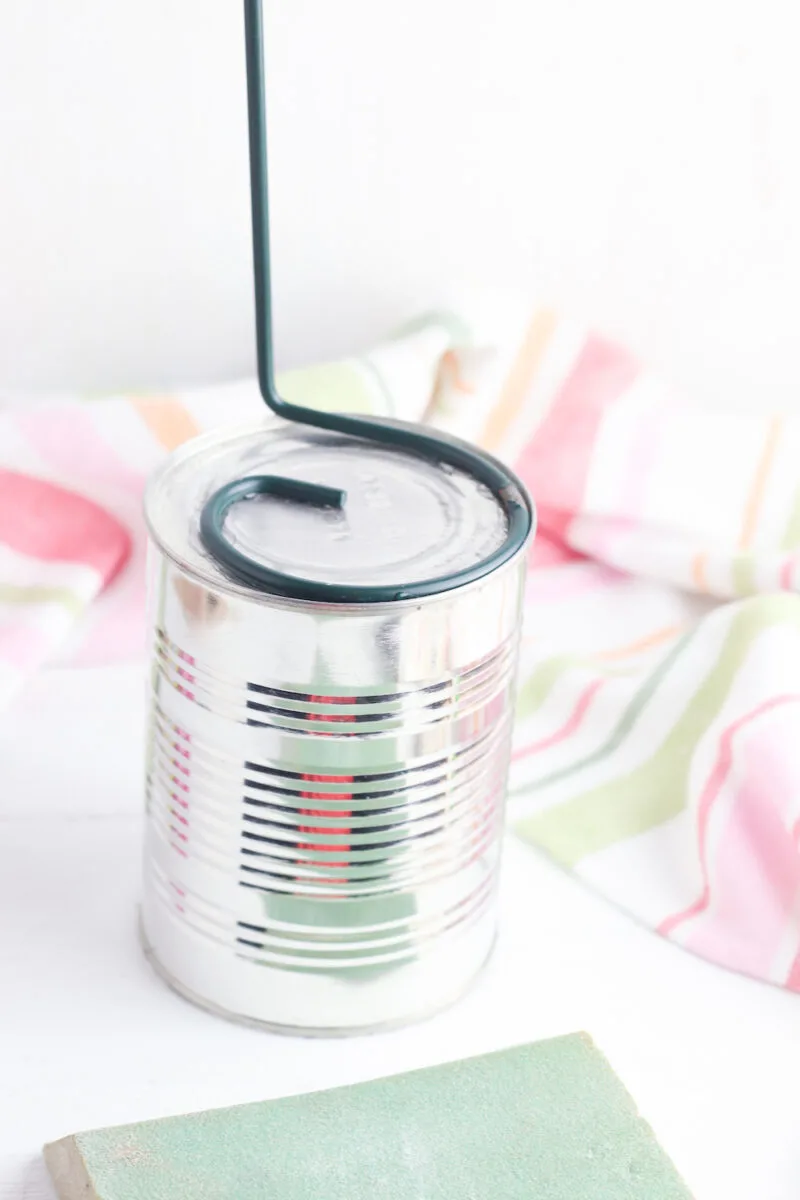 When the glue is set, use the spray paint to paint the tin can and stake. Let dry completely.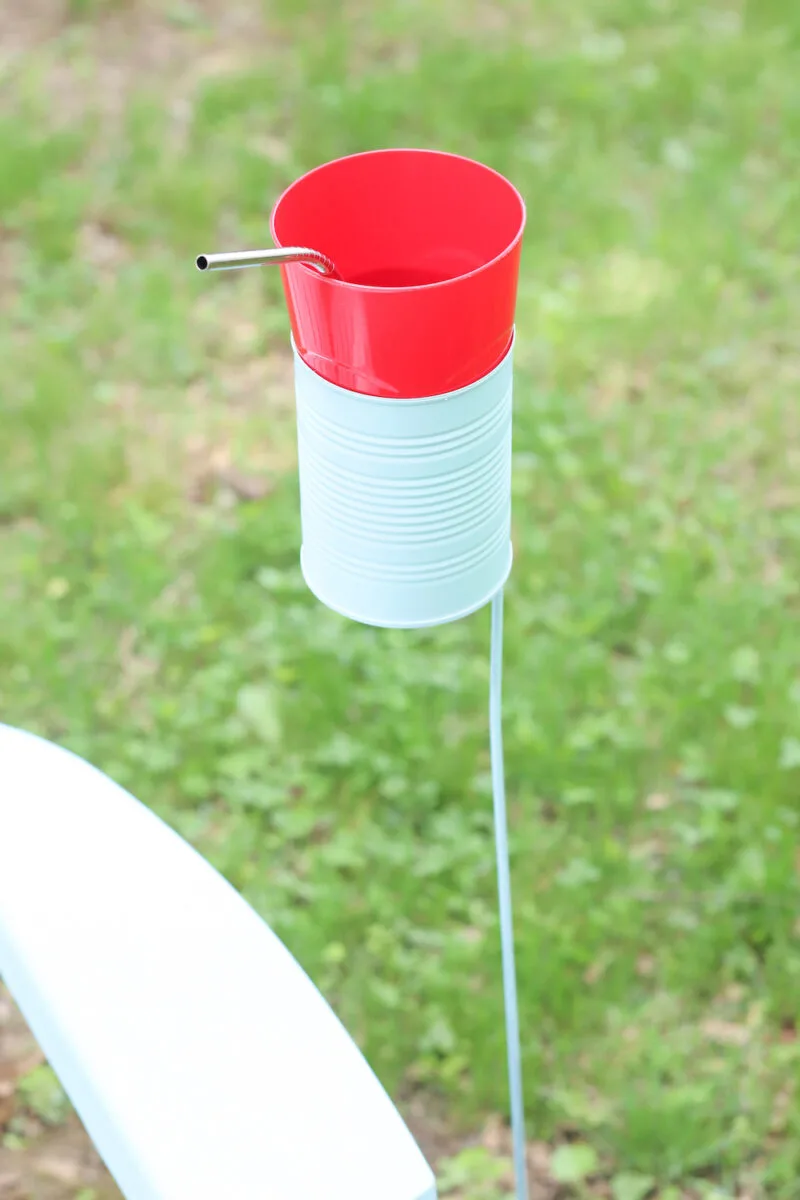 Want more great ways to reuse tin cans? Turn them into a beautiful wind chime. Or repurpose the cans into these cute desk organizers.
I've also turned a can into a pretty makeup brush holder.
For Halloween, recycled cans can be used to make tin can pumpkins or tin can lanterns.