Wondering how to reuse an oatmeal container? This oatmeal container craft turns the can into a container for plastic grocery bags. Plus, get our free printable download to make it look nice to store in your kitchen.
Oatmeal containers are really great items when you think about it. They are sturdy and all. They come with a lid. And they are pretty rigid, so they can hold a lot of stuff.
It seems a shame to throw them away when they have so many great uses for storage. Especially when you can upcycle it into a stylish plastic grocery bag holder!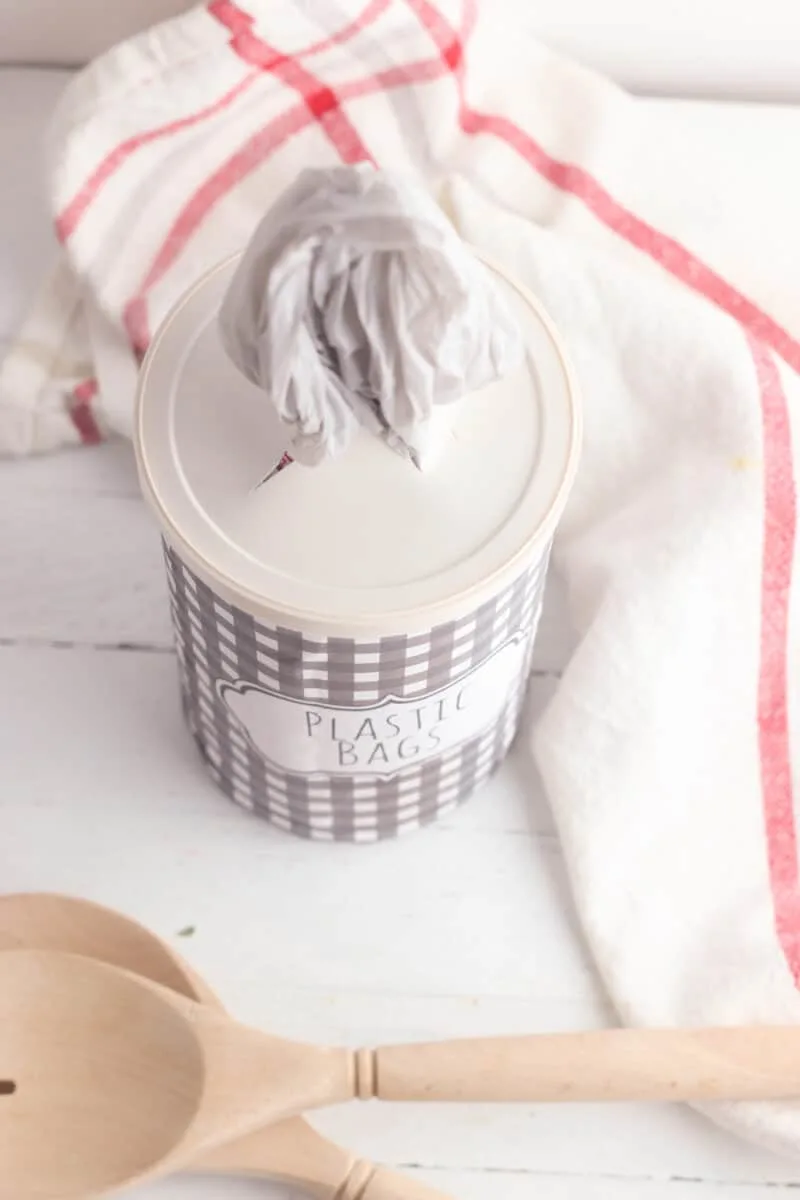 I've had a lot of fun upcycling other items around my home, too. Such as turning cereal boxes into a desk organizer.
I also love this decorative storage box made from an old cardboard box. And I turned a Dollar Tree straw hat into cute wicker baskets for storage.
What to Do with Plastic Grocery Bags
I don't know about you, but as much as I try to avoid using plastic bags, they still end up in piles at my home. Even though I try to bring my own reusable bags while shopping, I still end up with piles of the grocery store bags.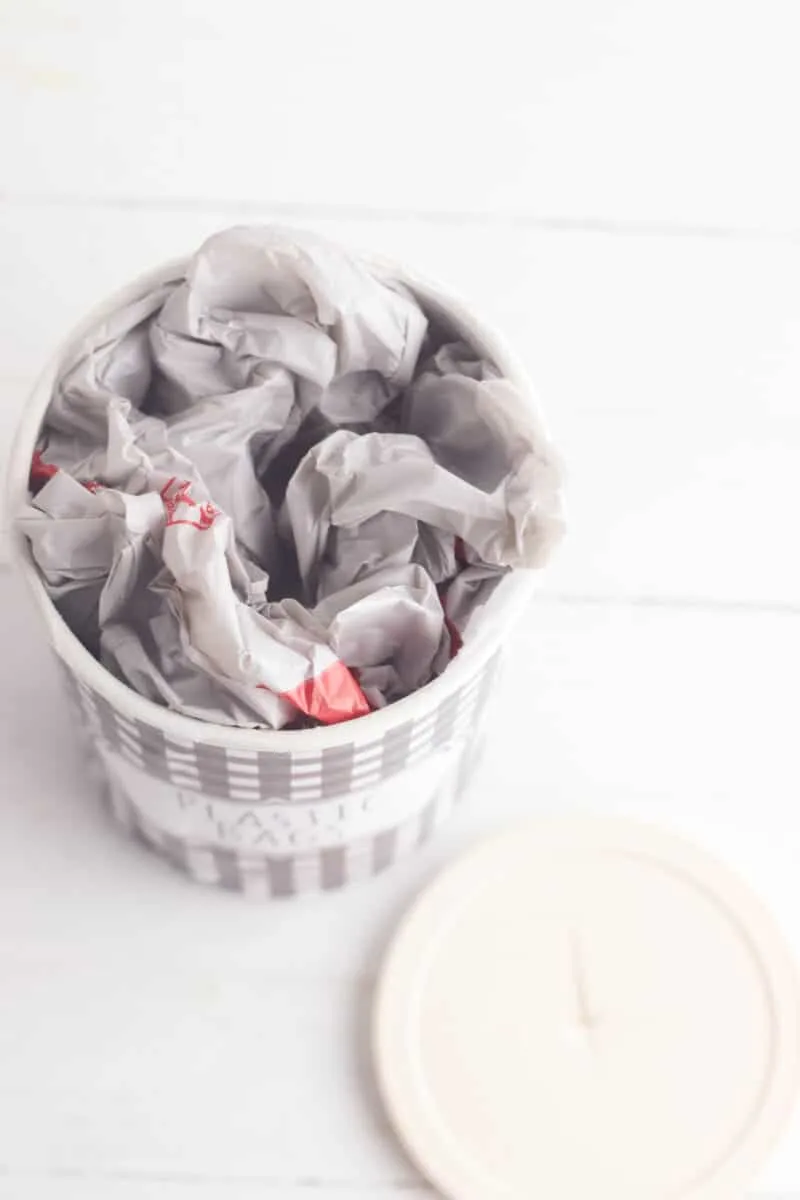 Sometimes these plastic grocery bags come in handy. While I can recycle them at my grocery store (and I do), I also use them in a variety of ways. Such as:
Wrapping up something messy to put in the trash, such as leftover food
Laying a wet paint brush on them to protect my furniture when doing a DIY project
Picking up dog poop
Wrapping up a wet swimsuit or clothing until I get home to wash it
Using them as small garbage bags in an RV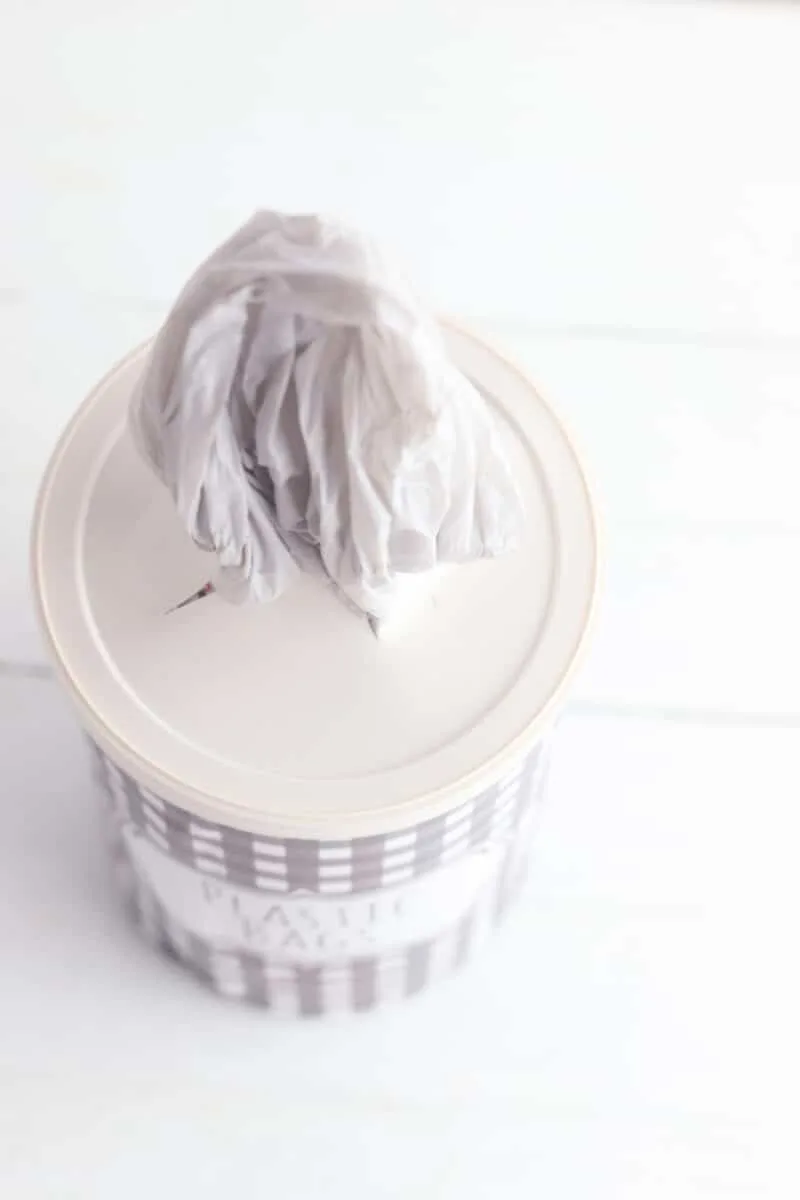 How to Reuse an Oatmeal Container
Make a plastic grocery bag holder with this easy craft reusing an oatmeal container.
Supplies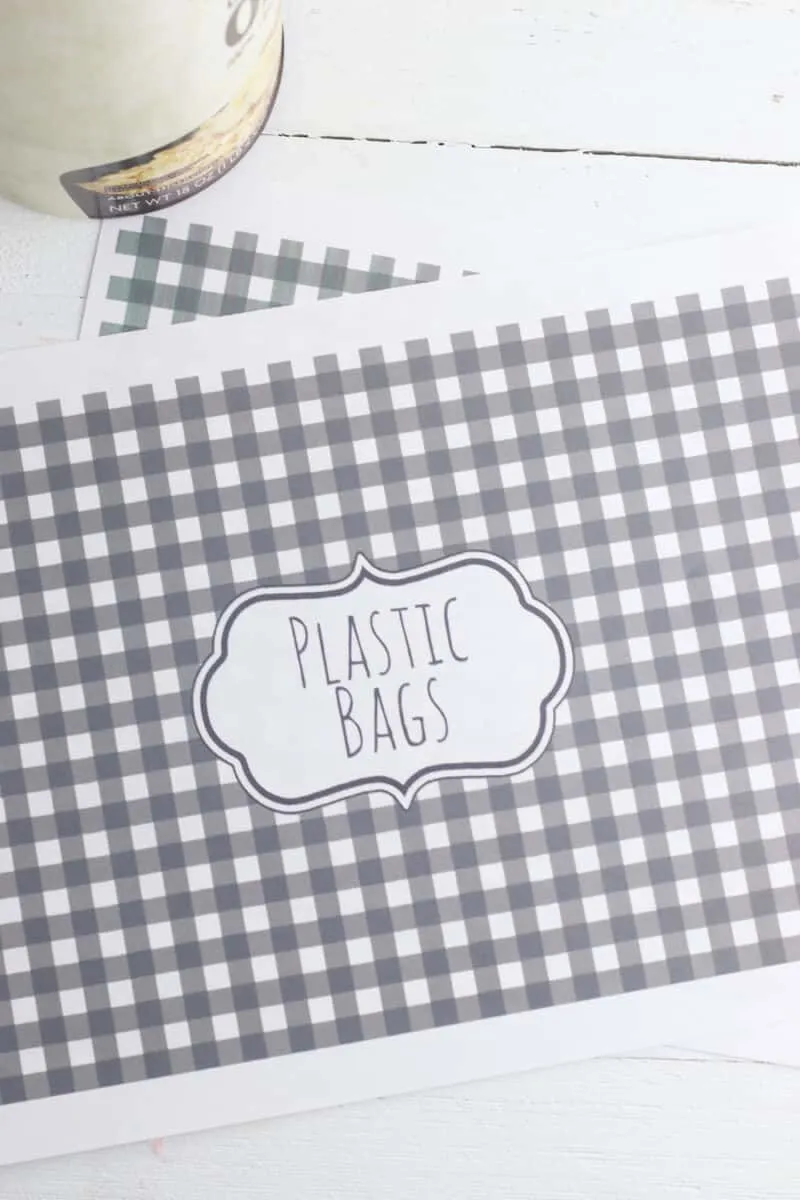 Instructions
Print out our free wrappers – one for both front and back. While card stock is more sturdy, white paper will do just fine.
Cut out the wrappers to fit your size of oatmeal container.
Remove the lid from the oatmeal container.
Glue the back page wrapper to the back of the oatmeal container. Then glue the front page wrapper, overlapping the edges over the back page. Keep in mind hot glue is probably not best when gluing paper. If you are using a heavier card stock, that might be fine. Otherwise, use a craft glue.
Carefully cut an X shape in the top of the oatmeal lid with scissors.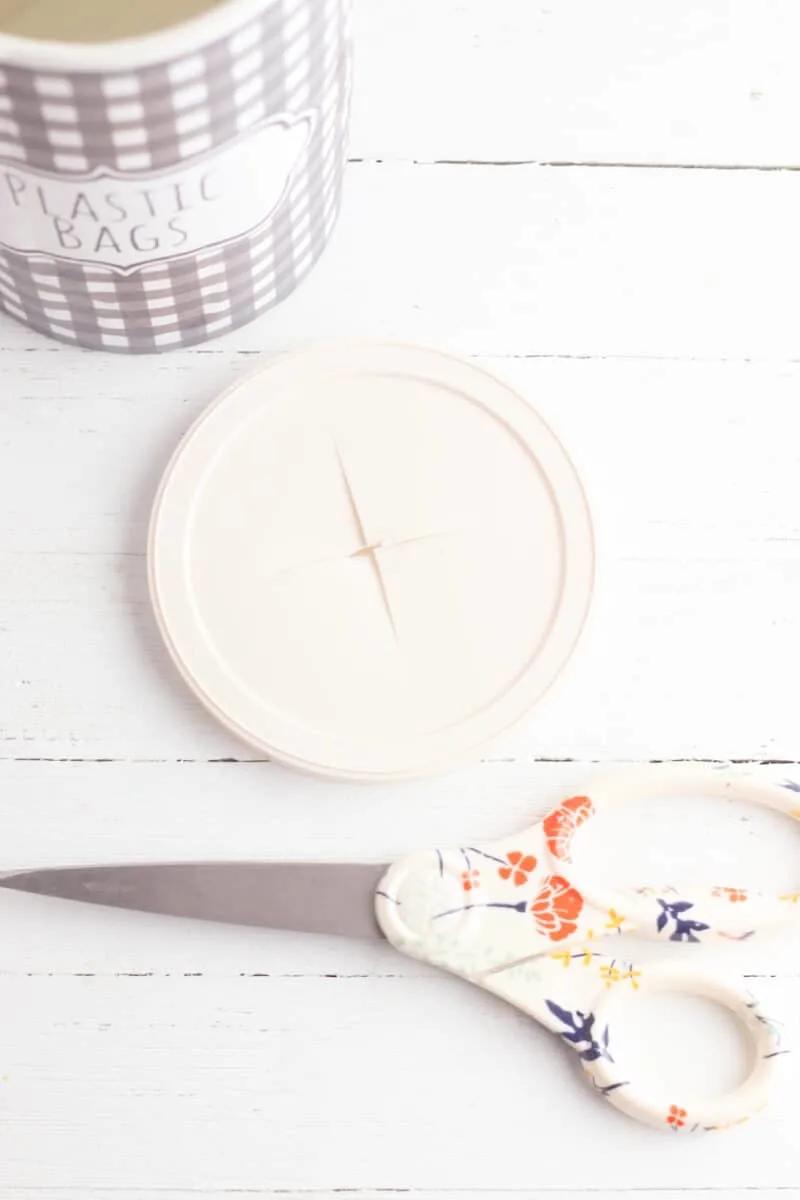 Fill the upcycled oatmeal container with your plastic grocery bags and place the lid on top.
Pull a bag through the opening in the lid for easy access.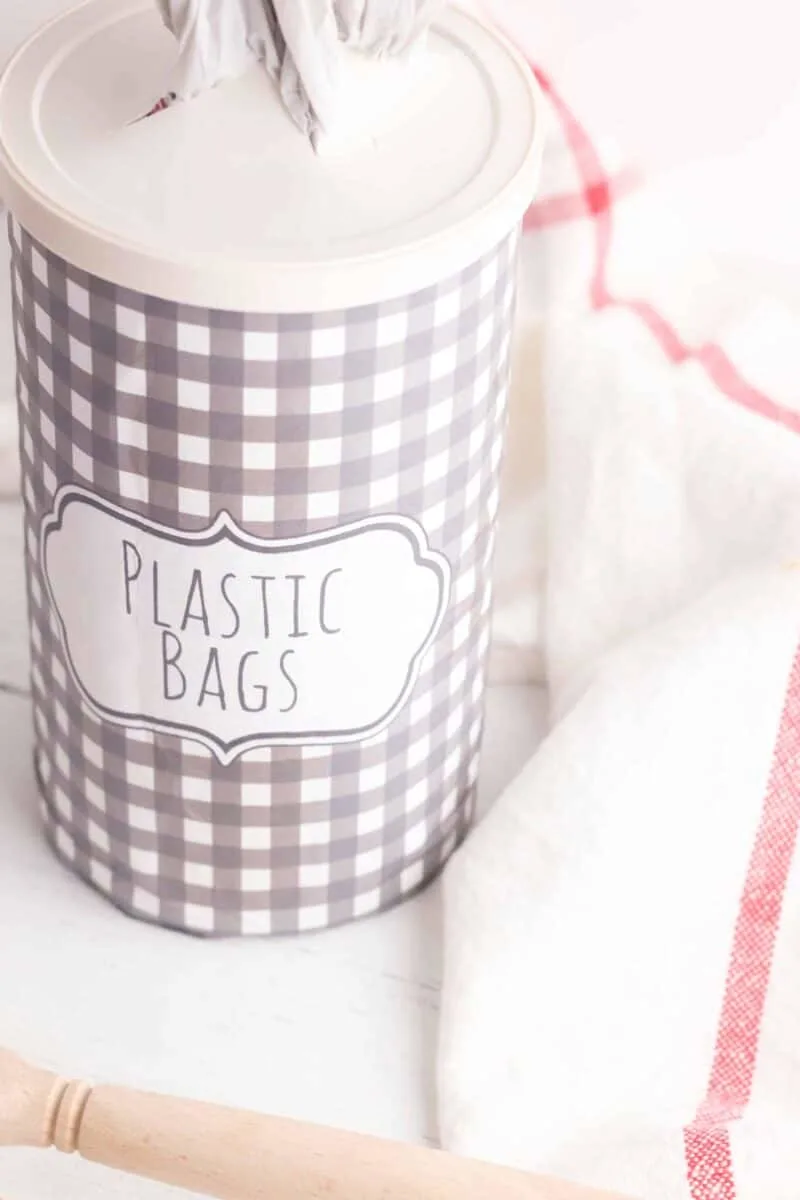 Pin this craft idea to save for later and share with others!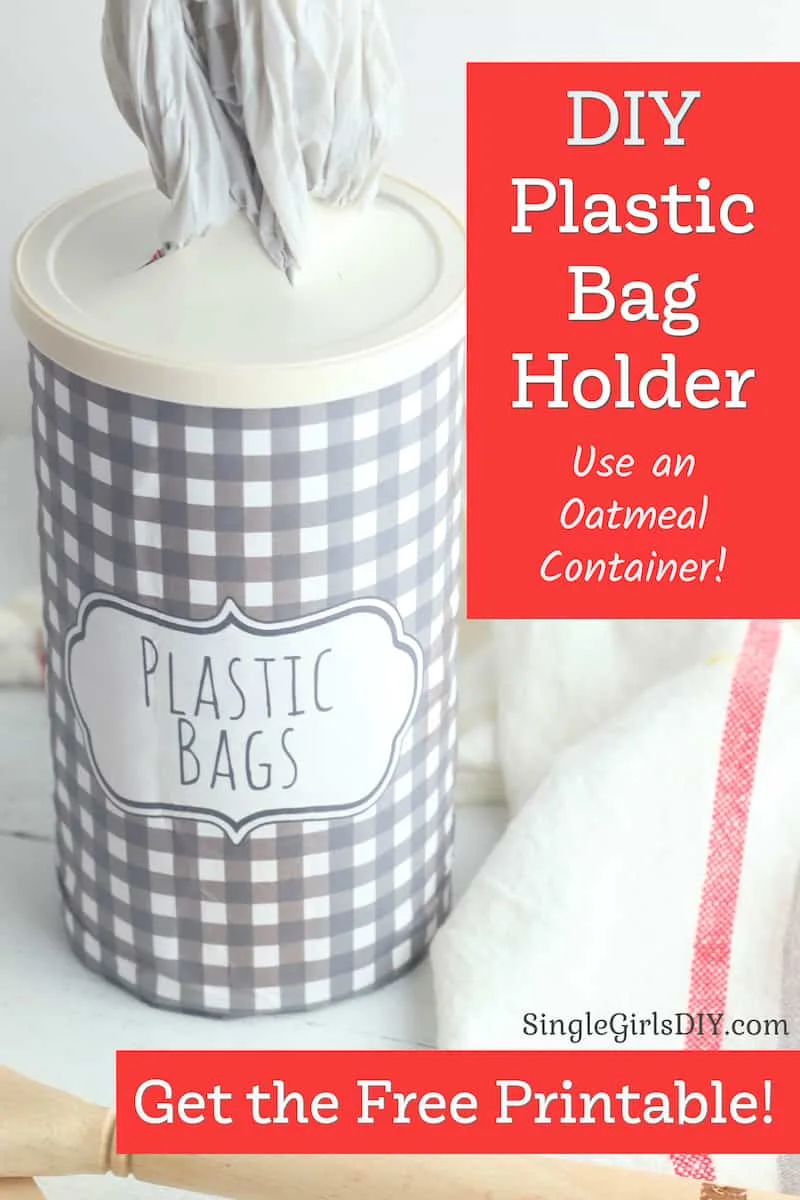 If you have tin cans at home, you can upcycle them into some pretty cool things, too!
These DIY tin can organizers are so beautiful! And I love these tin can wind chimes for the porch.
For Halloween, turn those tin cans into tin can pumpkins or spooky luminaries.
If you have plastic bottles, there are some smart ways to reuse them. Try these cute upcycling plastic bottles Mickey and Minnie plant containers.