This cute Easter bunny basket is so easy to make with a few dollar store supplies! We upcycled a basket we had to make an adorable Easter basket for just a few dollars.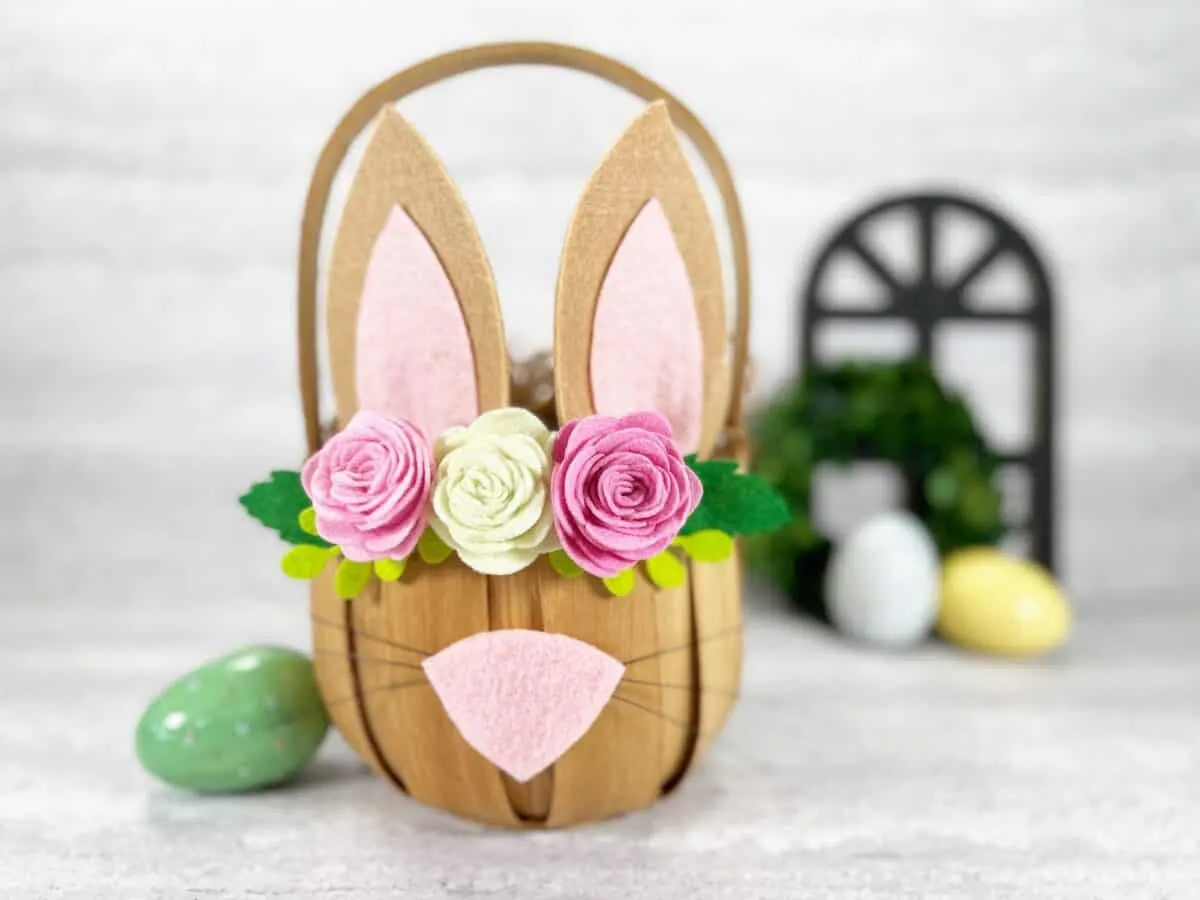 If you love reusing items to make cute crafts, be sure to see our easy milk jug bunny basket, too.
Helpful Tips and Tricks
The Dollar Tree wire that I used in this craft is also used in our Dollar Tree Twine Easter Bunny Eggs.
Instead of felt, you could also use colored card stock or craft foam for the ears.
If you don't like using hot glue, you can use craft glue instead. It will just take longer to dry and you will need to hold the felt to the basket until it dries a bit.
Black embroidery floss could be used for the whiskers, but they will droop down instead of standing straight out.
Any shape of basket will work. We think the compact size of the round basket looks super cute, but use what you have!
Related Post: DIY Carrot Easter Basket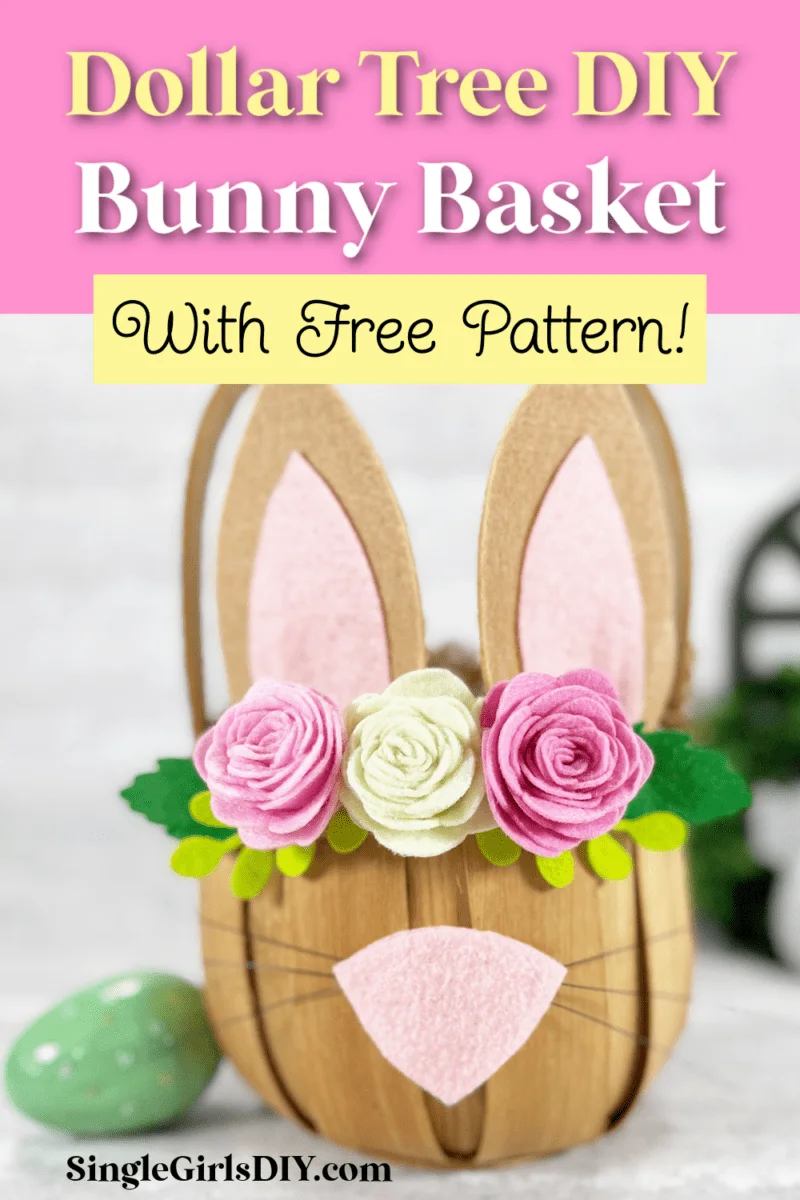 This easy DIY Bunny Basket is just one of our fun Easter crafts. Be sure to see them all!
DIY Easter Bunny Basket
Supplies
Round Basket
Craft Felt (Tan, Pink)
Felt Flowers with Leaves (I bought two packs at the Dollar Tree)
Permanent Marker
22 Gauge Black Wire (three 6-inch pieces; I bought mine at the dollar store but you can buy online)
Scissors
Ruler
Wire Cutters
Glue Gun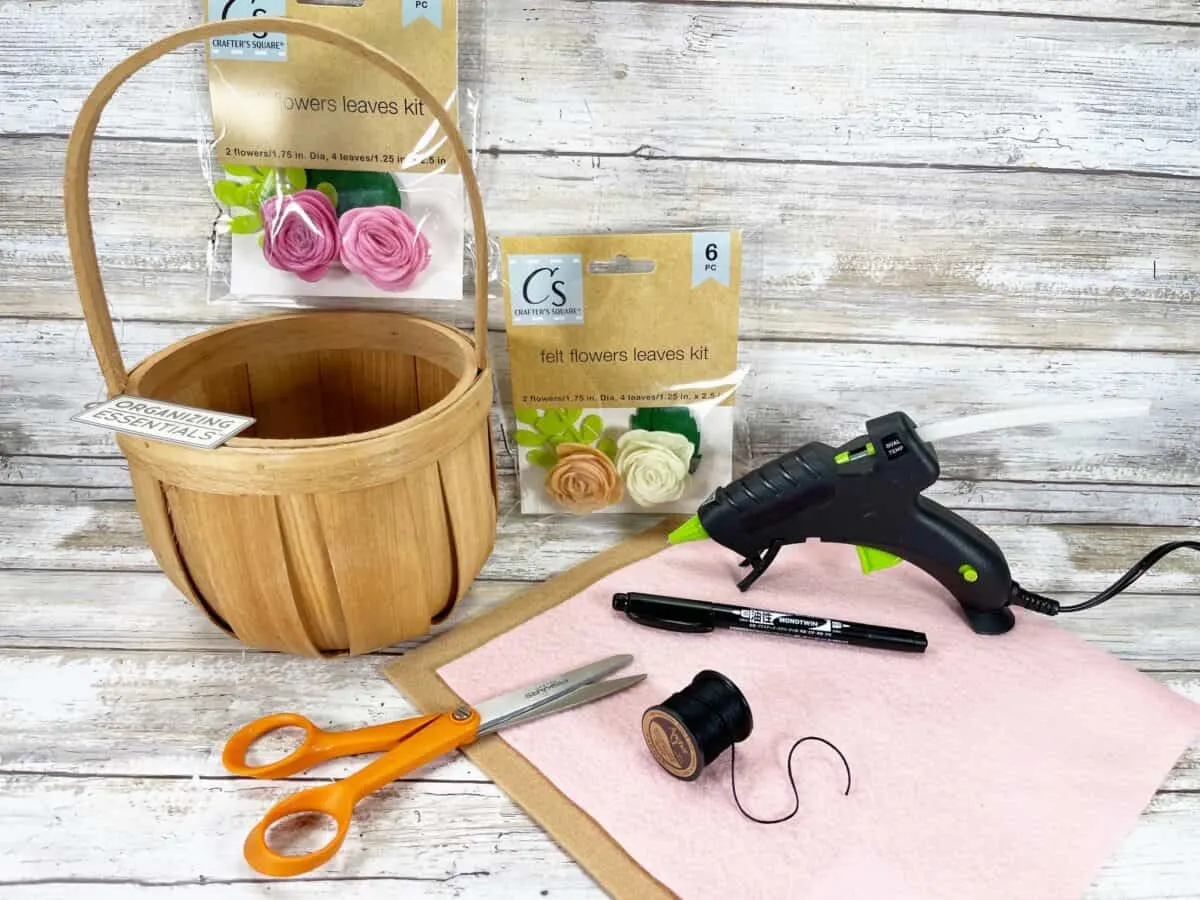 Instructions
Print out the Bunny Basket patterns and cut them out.
Using the marker, trace two outer ears on tan felt and two inner ears on pink felt. Cut out the felt shapes inside the traced marker line so that you don't see any of the marker on the cut pieces.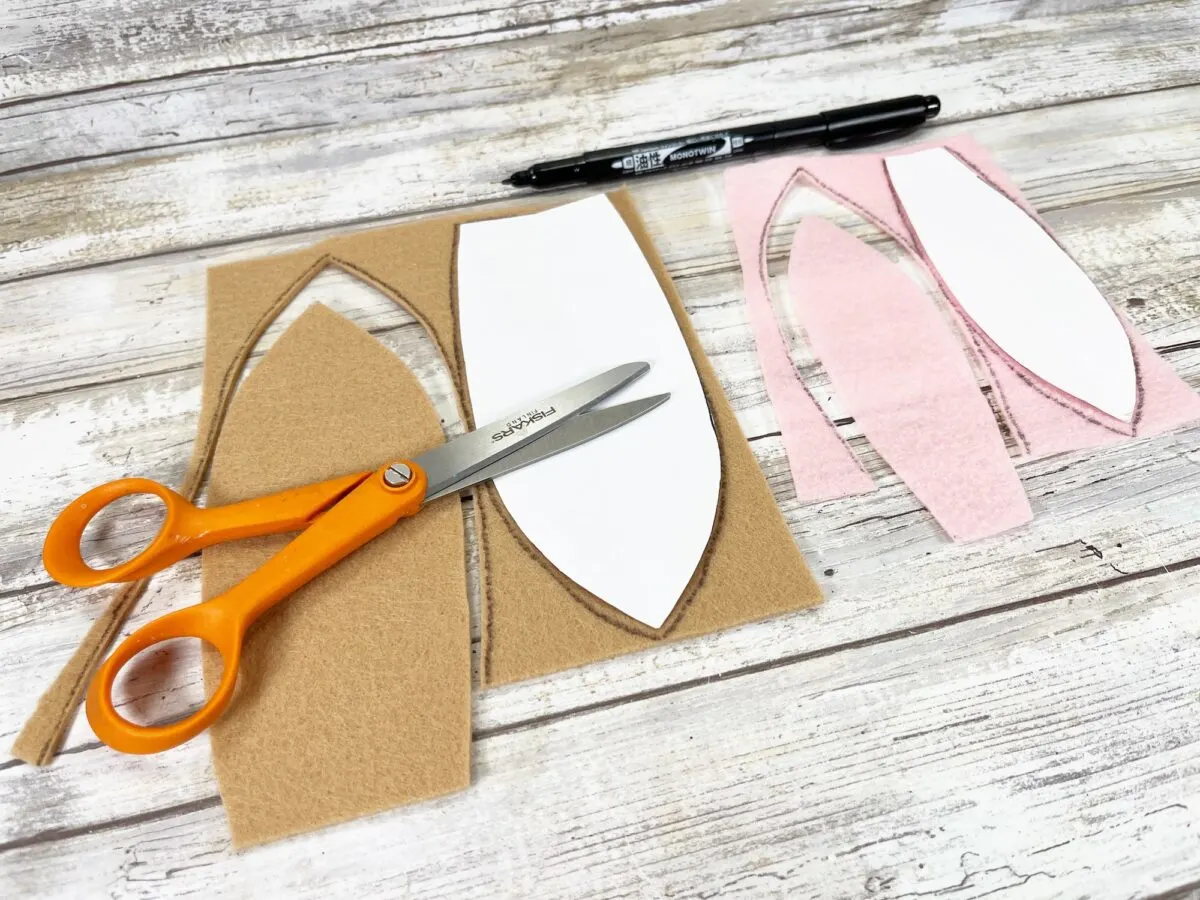 Glue the pink inner ear pieces to the center of the tan outer ear pieces.
Glue the bunny ears to the front left and right of the top edge of the basket with a glue gun.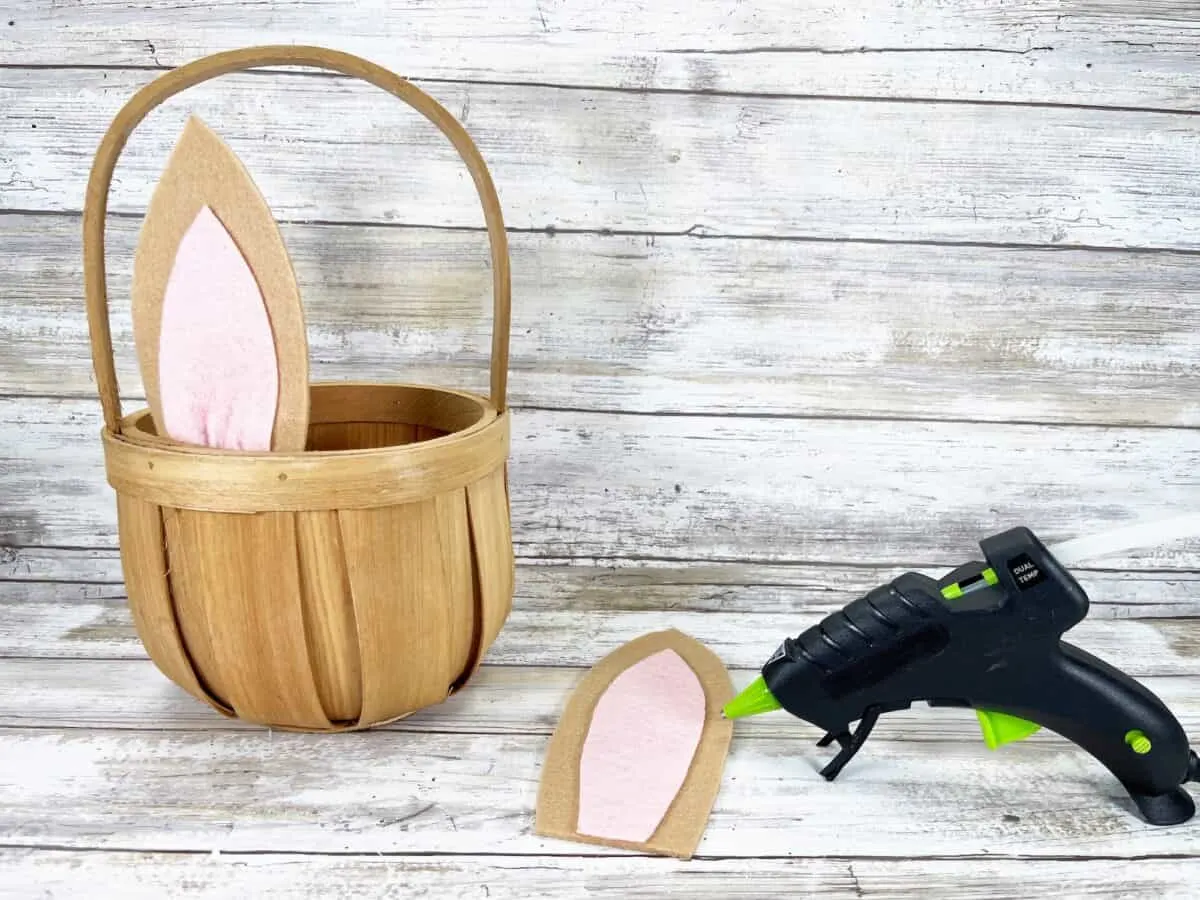 Using the black marker, trace one nose shape onto the pink felt. Cut out the bunny nose shape.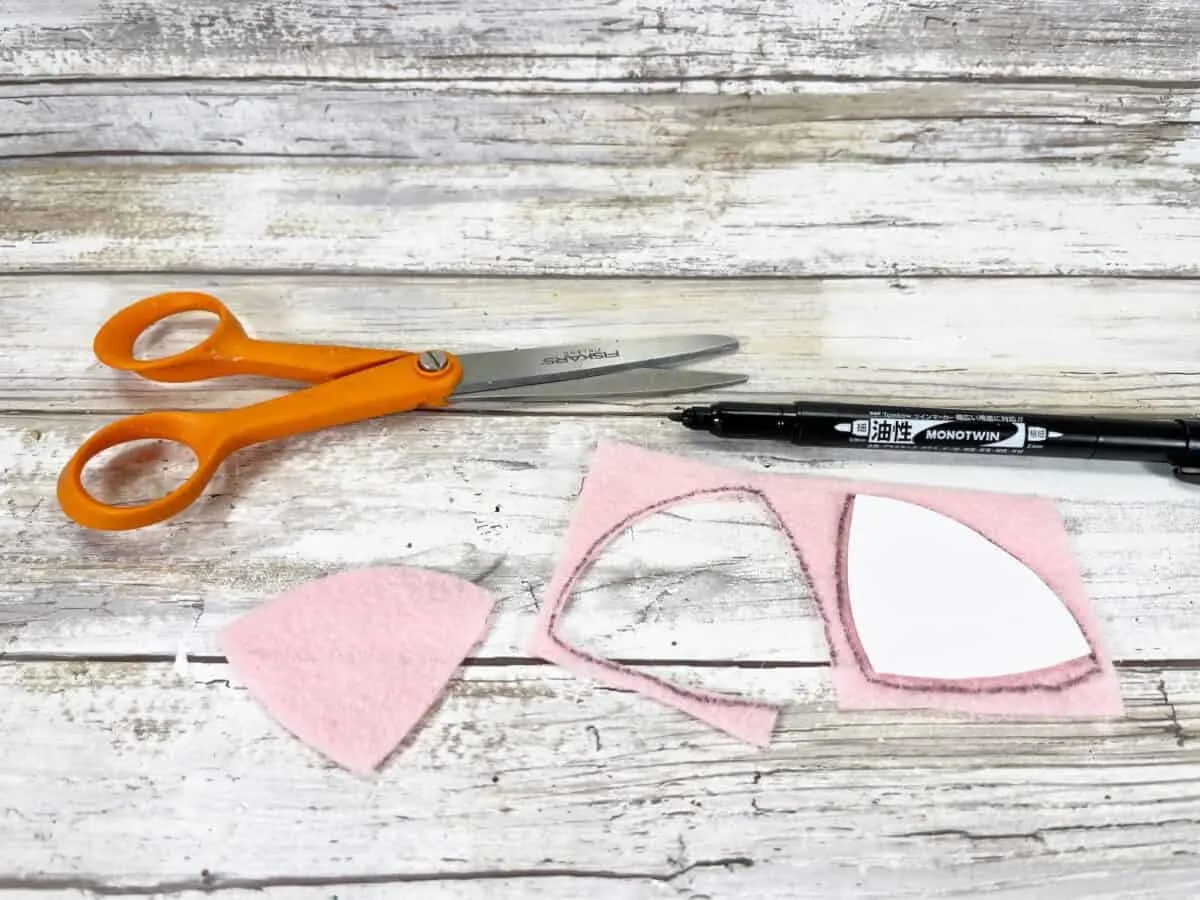 Glue one flower to the center top edge of the basket. Then glue felt leaves to either side of the flower.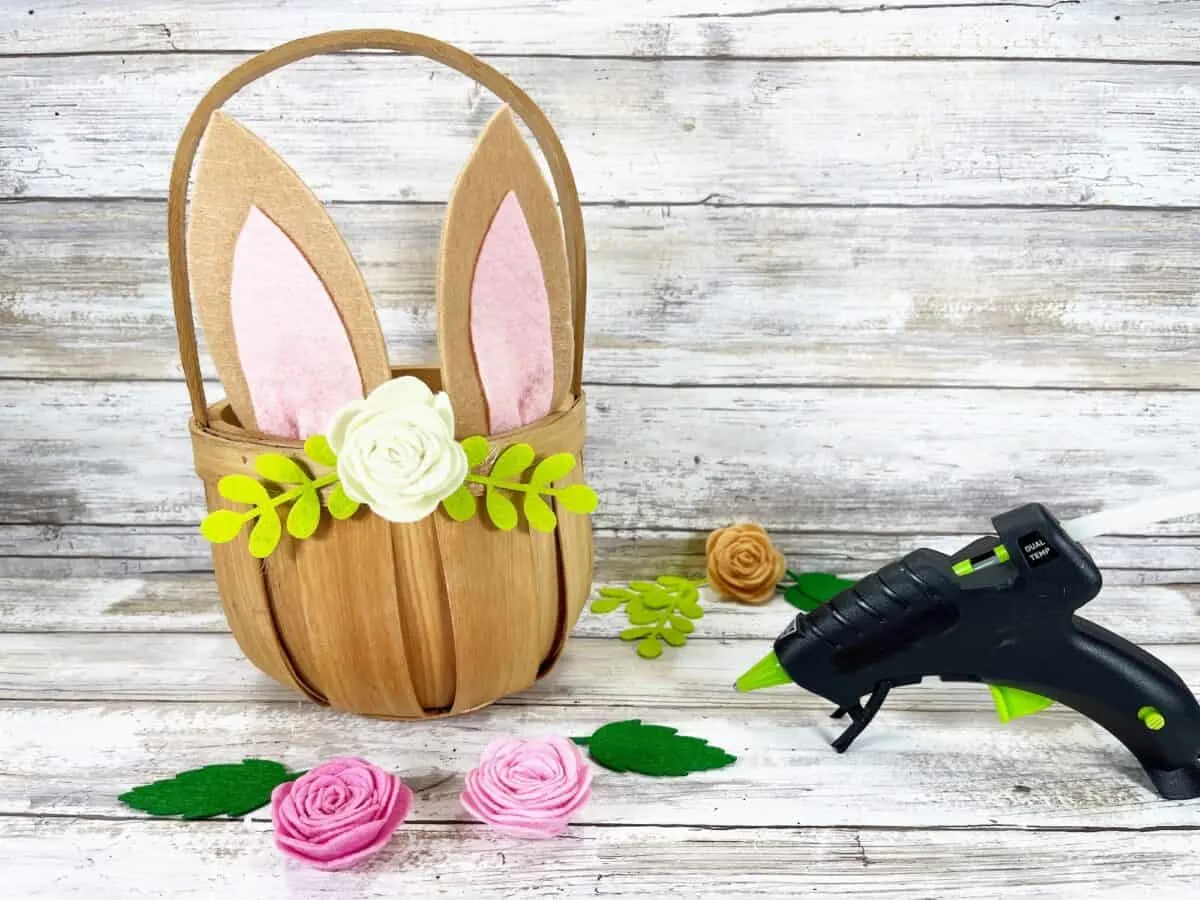 Continue gluing flowers on either side of the center flower.
Cut three 6" long pieces of black wire and cut with wire cutters. Flip the pink felt nose over and attach the wires in a crisscross pattern to the back with a glue gun.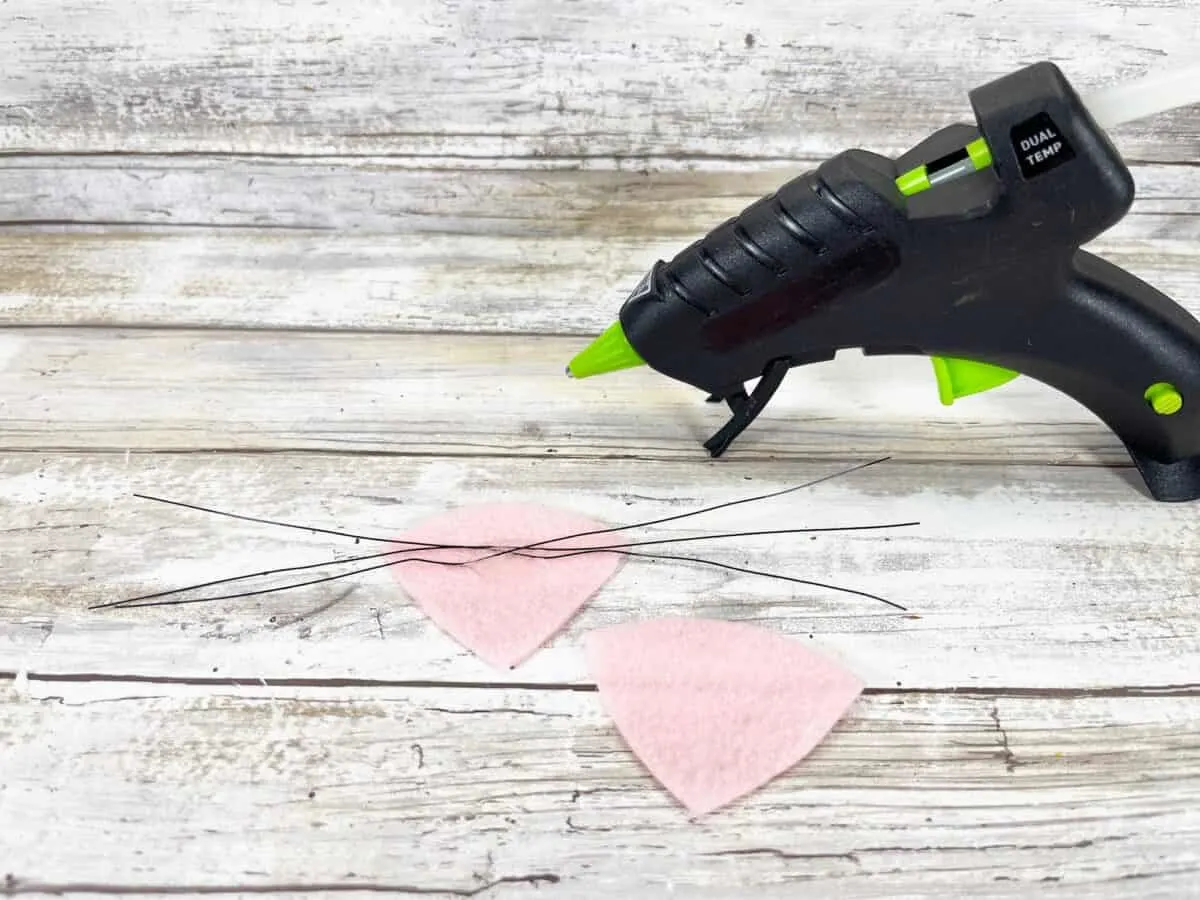 Glue the pink felt nose and whiskers to the front of the basket.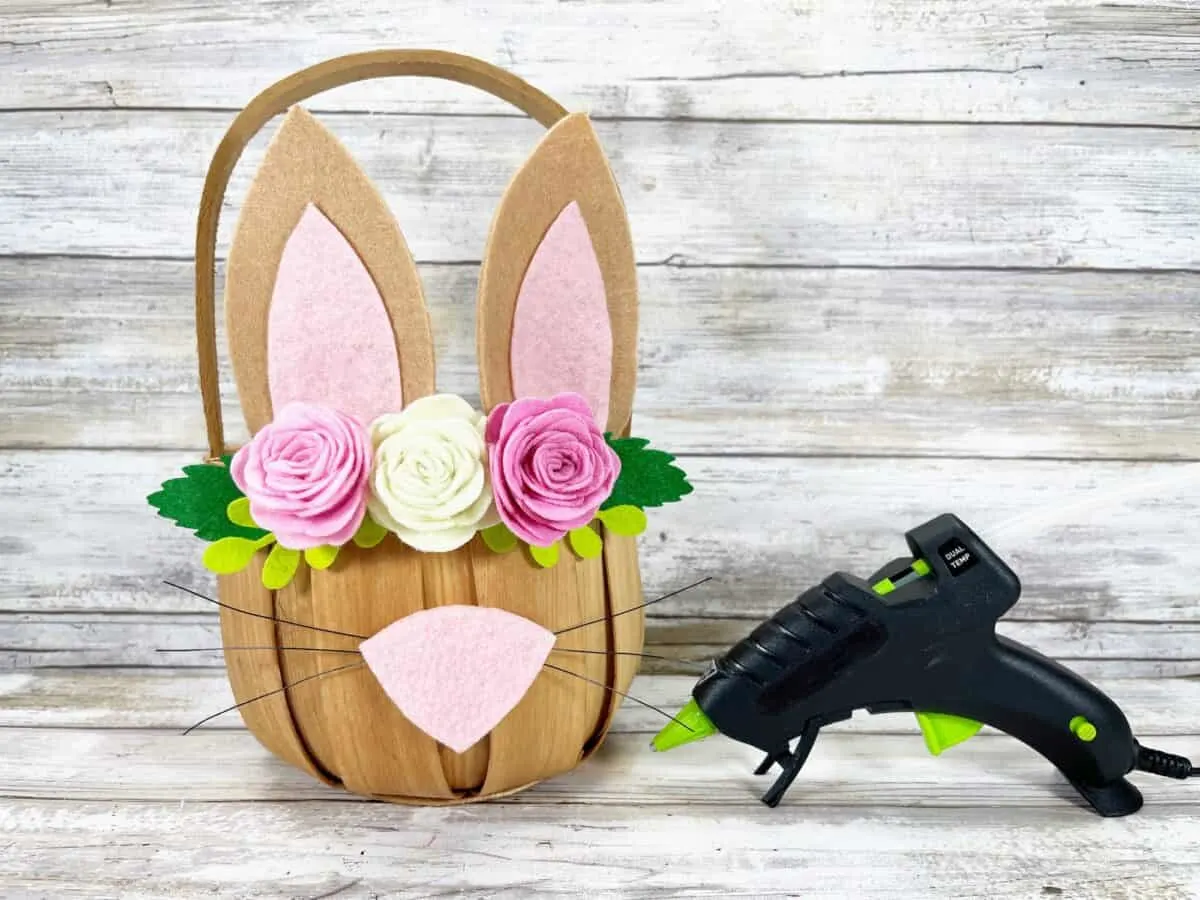 Want more fun Easter Dollar Tree DIYs? Check out our other crafts: