This cute carrot handprint craft is quick, easy and inexpensive to make. Using all Dollar Tree supplies, you can make an entire garden of craft stick carrots for just a few dollars!
We love the rustic, farmhouse look of these cute carrot decorations that can be made in 30 minutes or less.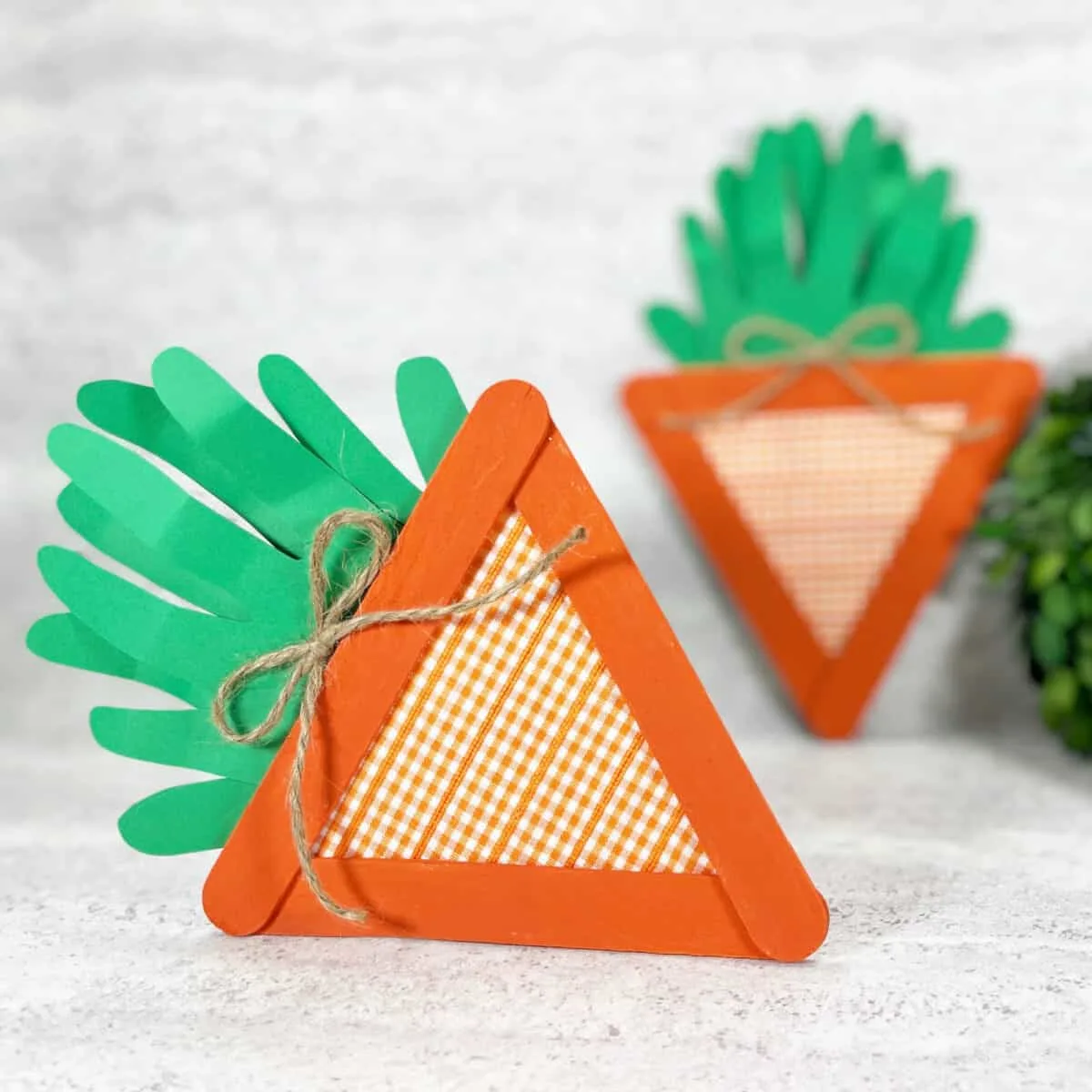 Our handprint carrot craft is the perfect project for school, homeschooling, garden club decorations, Sunday school activities, or Easter crafts.
You might also like these easy Easter carrot snack bags for kid's projects, too.
For Easter, you can write each guest's name on the carrot and use these as cute place cards. These small carrot Easter baskets also make great place settings, too.
You might also like this easy milk jug Easter basket craft, too!
Helpful Tips and Tricks
The green carrot tops can be made with a variety of materials, including construction paper, poster board, craft foam, etc.
While we used orange gingham ribbon, you can use any pattern of ribbon that you would like. (We used the same gingham ribbon on this cute farmhouse carrot sign.)
The small bow on the craft stick carrot can be made with yarn or ribbon instead of twine, if you prefer.
We reused a cardboard cereal box for the carrot. You can upcycle any type of cardboard you would like, or use white poster board and skip the step of needing to paint the cardboard white.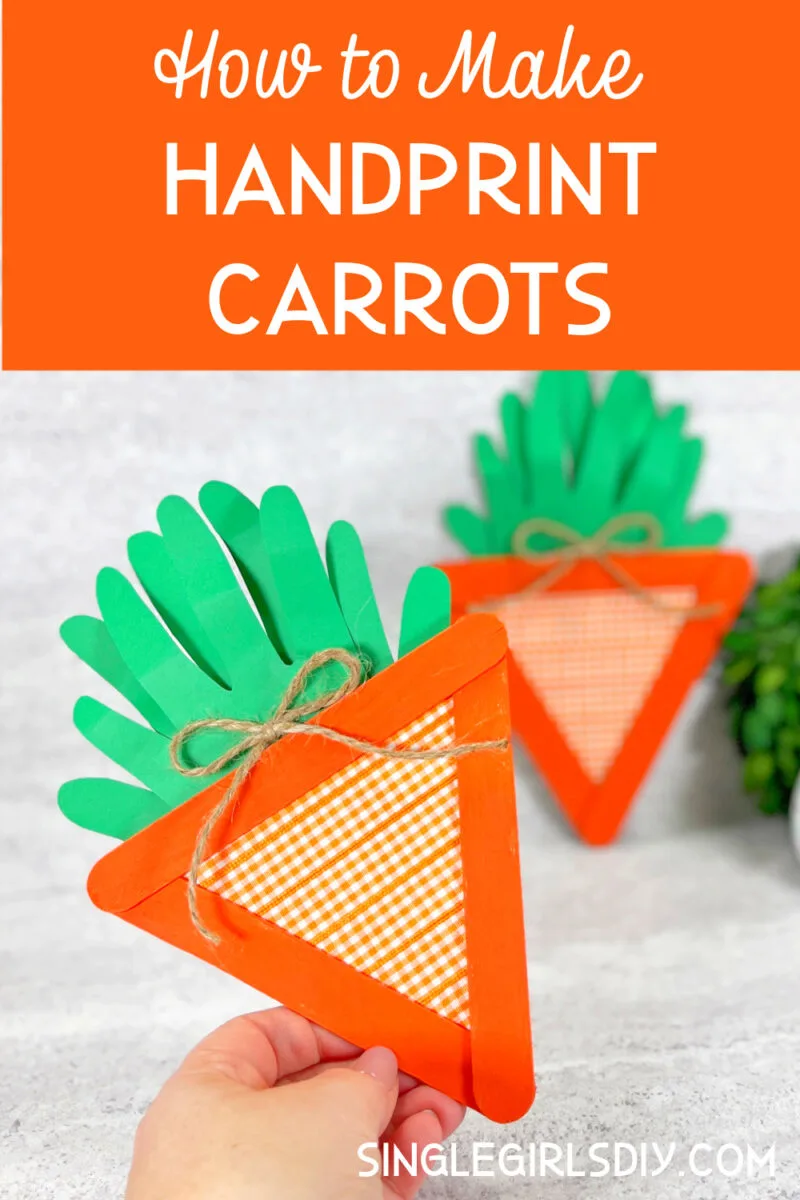 How to Make a Craft Stick Carrot with Handprint Topper
Supplies
Jumbo Craft Sticks (3 per carrot)
Green Cardstock (or construction paper, craft foam, or craft felt)
Orange Gingham Ribbon
Twine
Glue Gun or Craft Glue
Orange Acrylic Craft Paint
White Acrylic Craft Paint
Cardboard (we reused a cardboard cereal box)
Paintbrush
Scissors
Pencil
Free Craft Stick Carrot Patterns (Optional)
Instructions
To make the carrot shape, lay three jumbo craft sticks in a triangle shape. Glue together at the corners with a glue gun or craft glue, then allow to dry.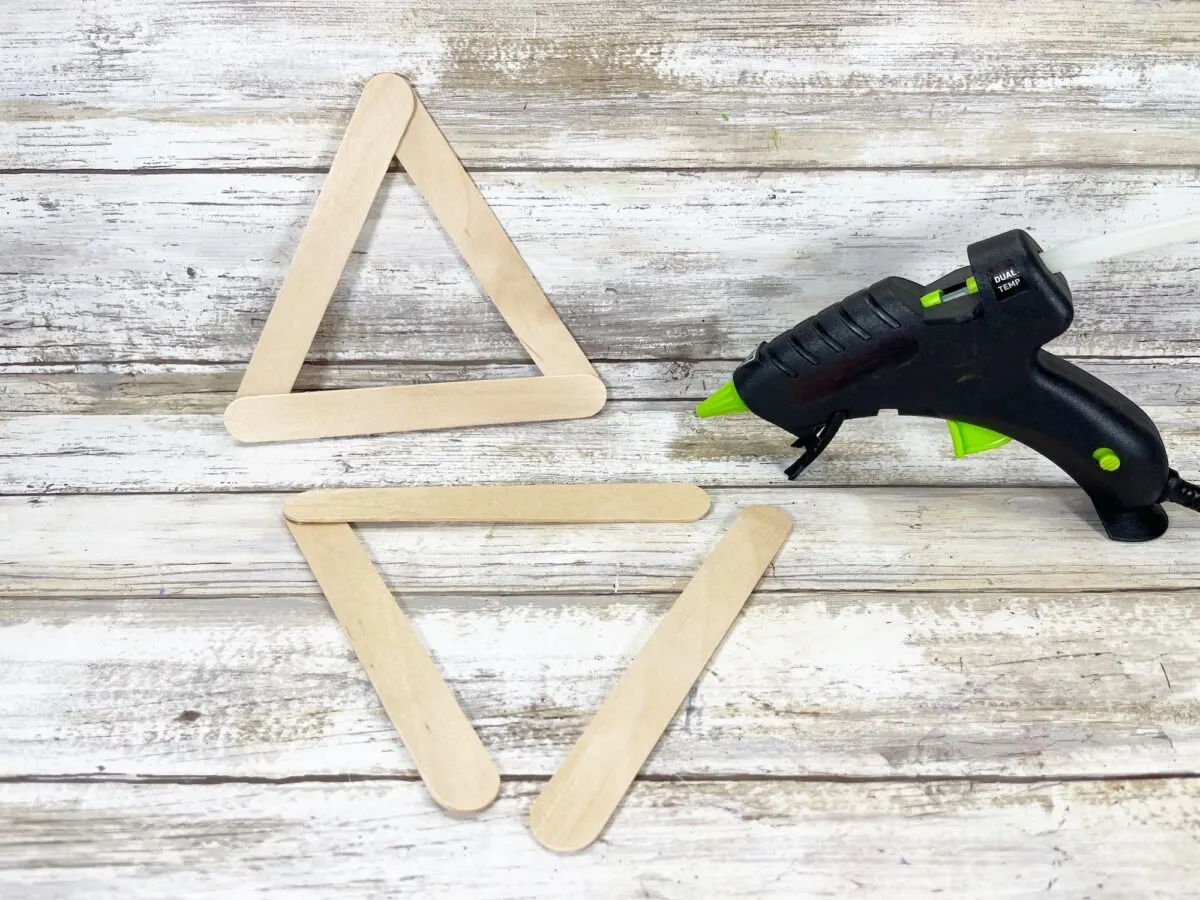 Paint the front and sides of the craft sticks with orange craft paint. Let dry. Apply a second coat, if needed.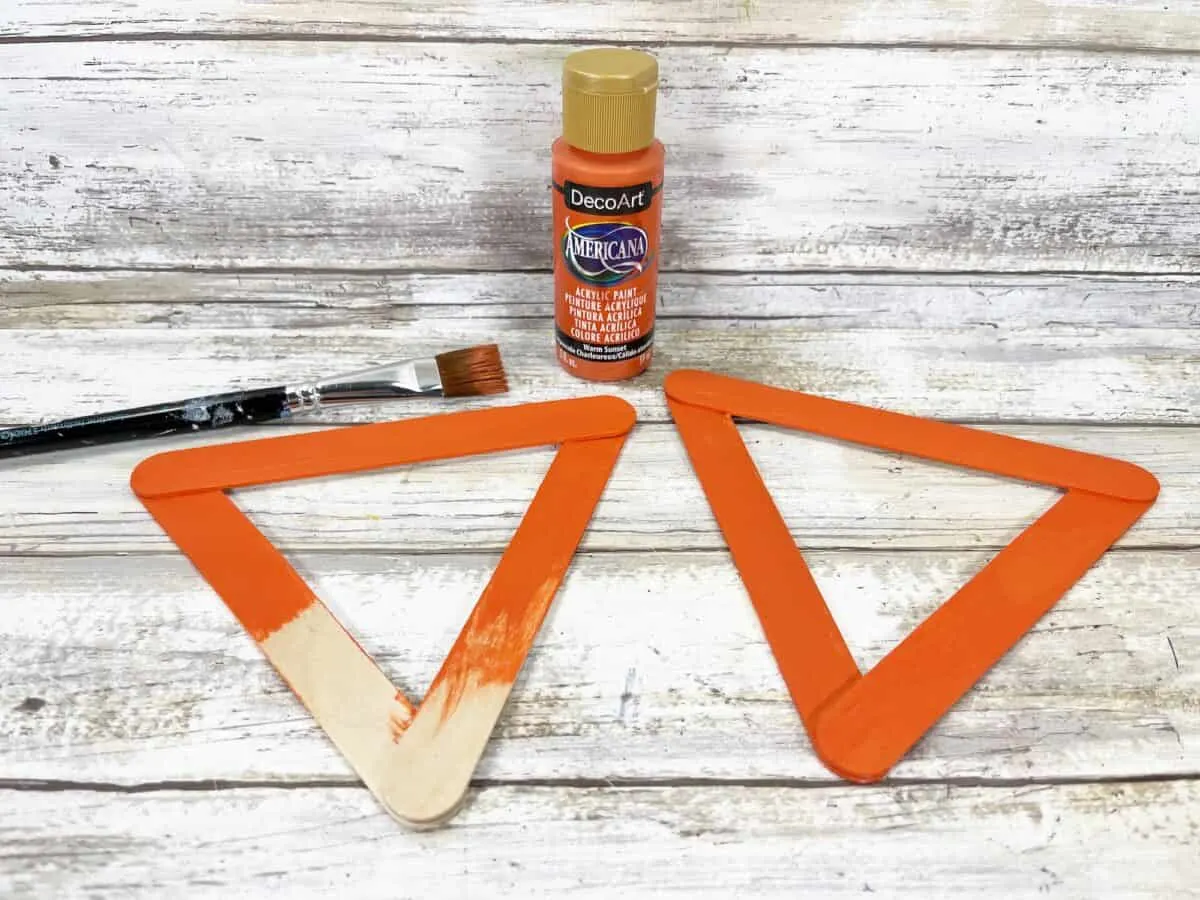 Download and print the craft stick carrot patterns, if desired. Cut out patterns. Or see our optional instructions without cutting out the patterns below.
Trace the triangle carrot shape pattern twice onto a thin piece of cardboard, such as a cereal box or crackers box. Cut out the triangles. OR, you could trace the carrot craft stick outline over a piece of cardboard and cut out.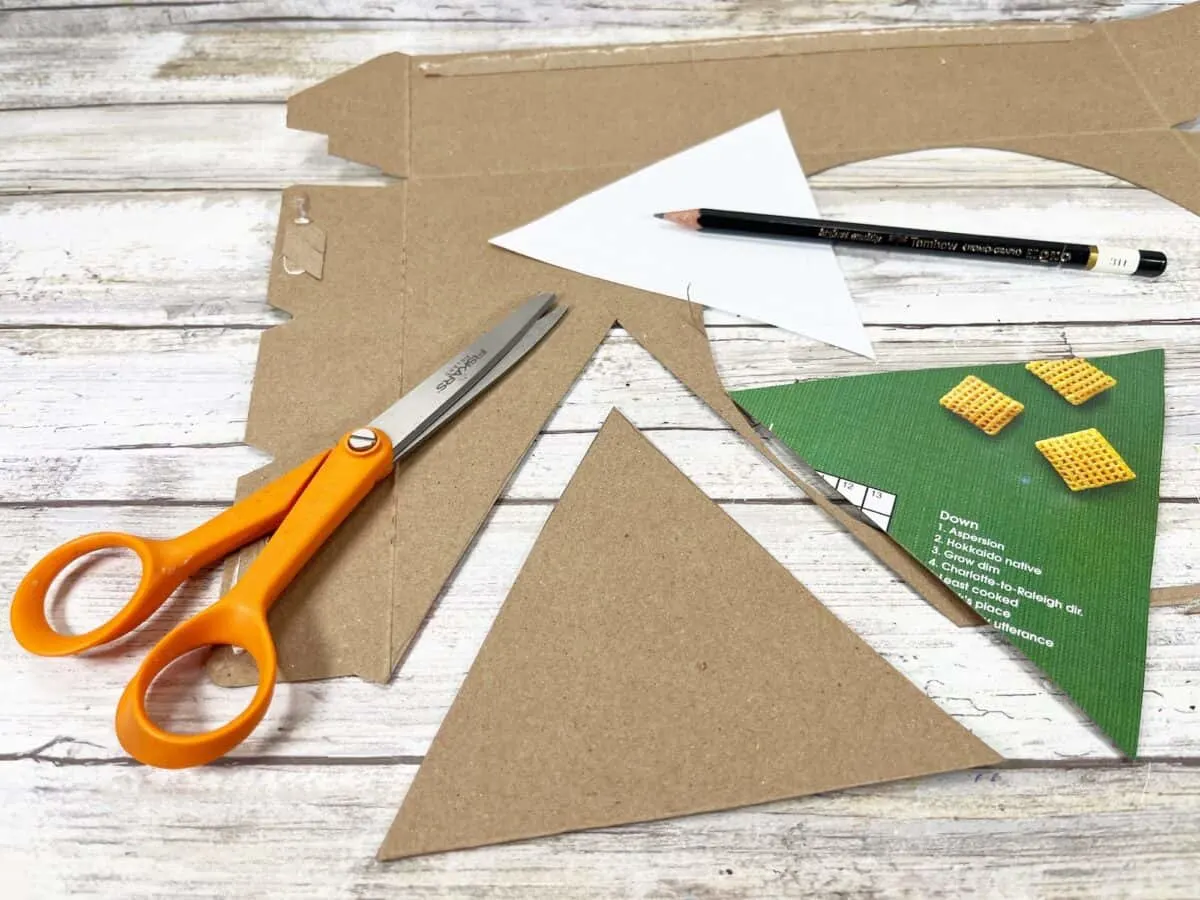 Paint the cardboard box triangles with white craft paint. Allow to dry and apply a second coat, if necessary.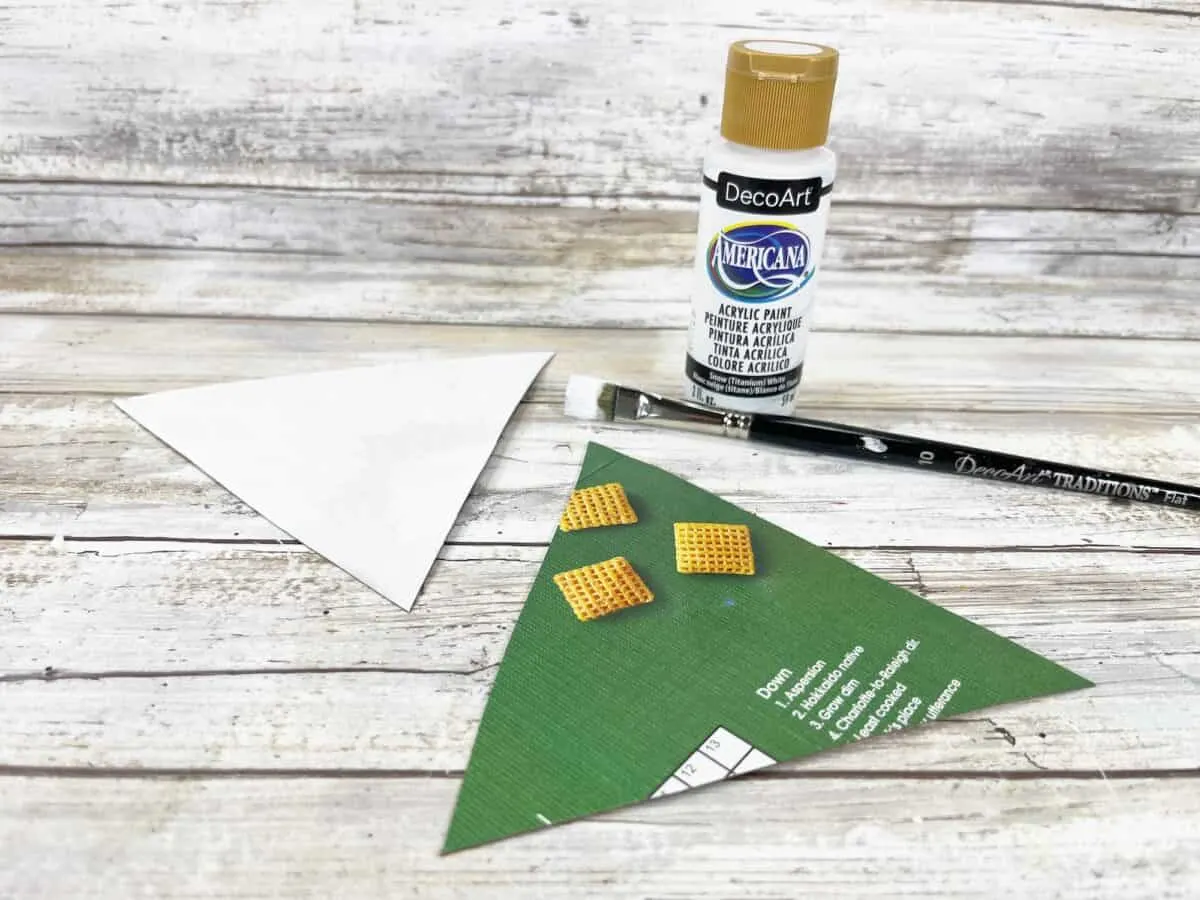 Trace the hand shape twice onto green cardstock or construction paper and cut out with scissors. Or trace around a child's hand. This is a great keepsake craft if you want to trace around a hand.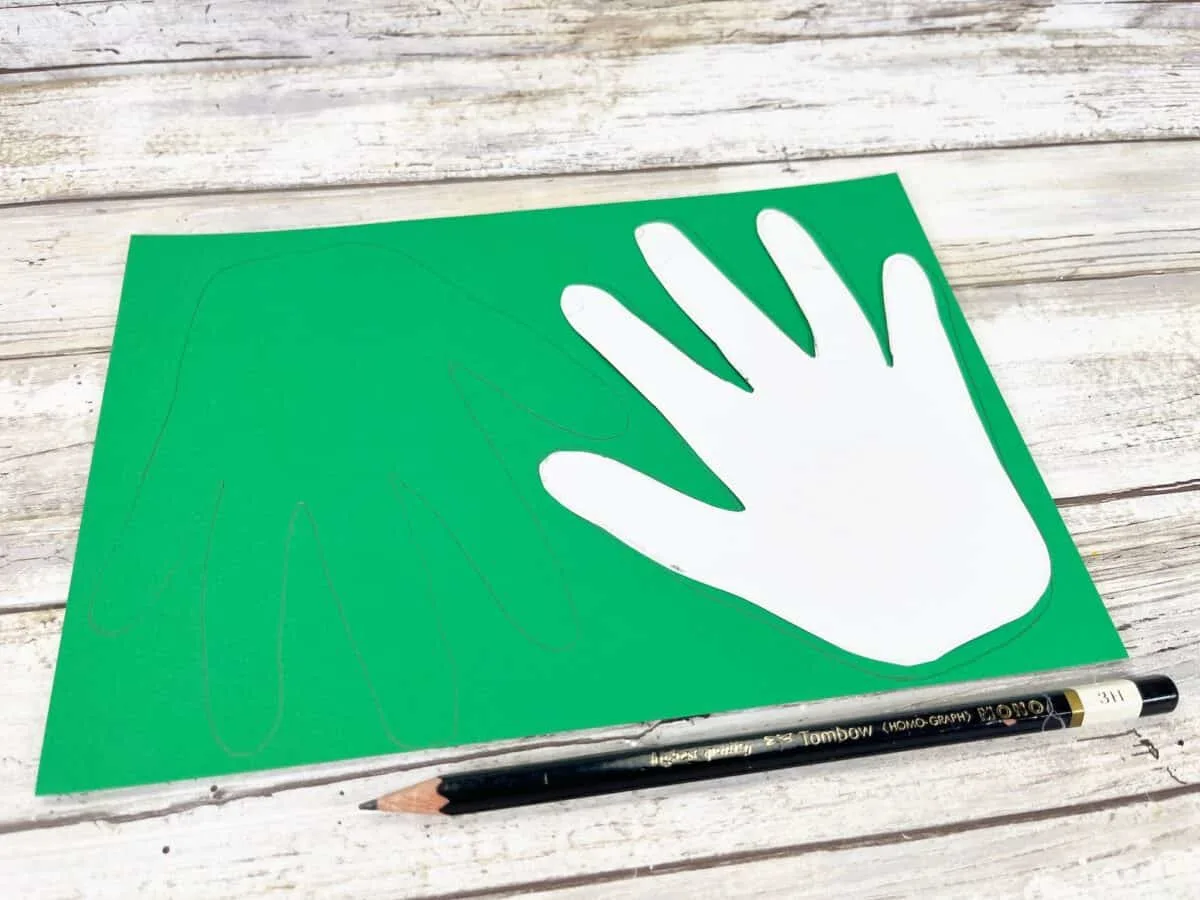 Glue strips of the orange and white gingham ribbon in overlapping rows on the white cardboard triangles. You can use either a glue gun or craft glue.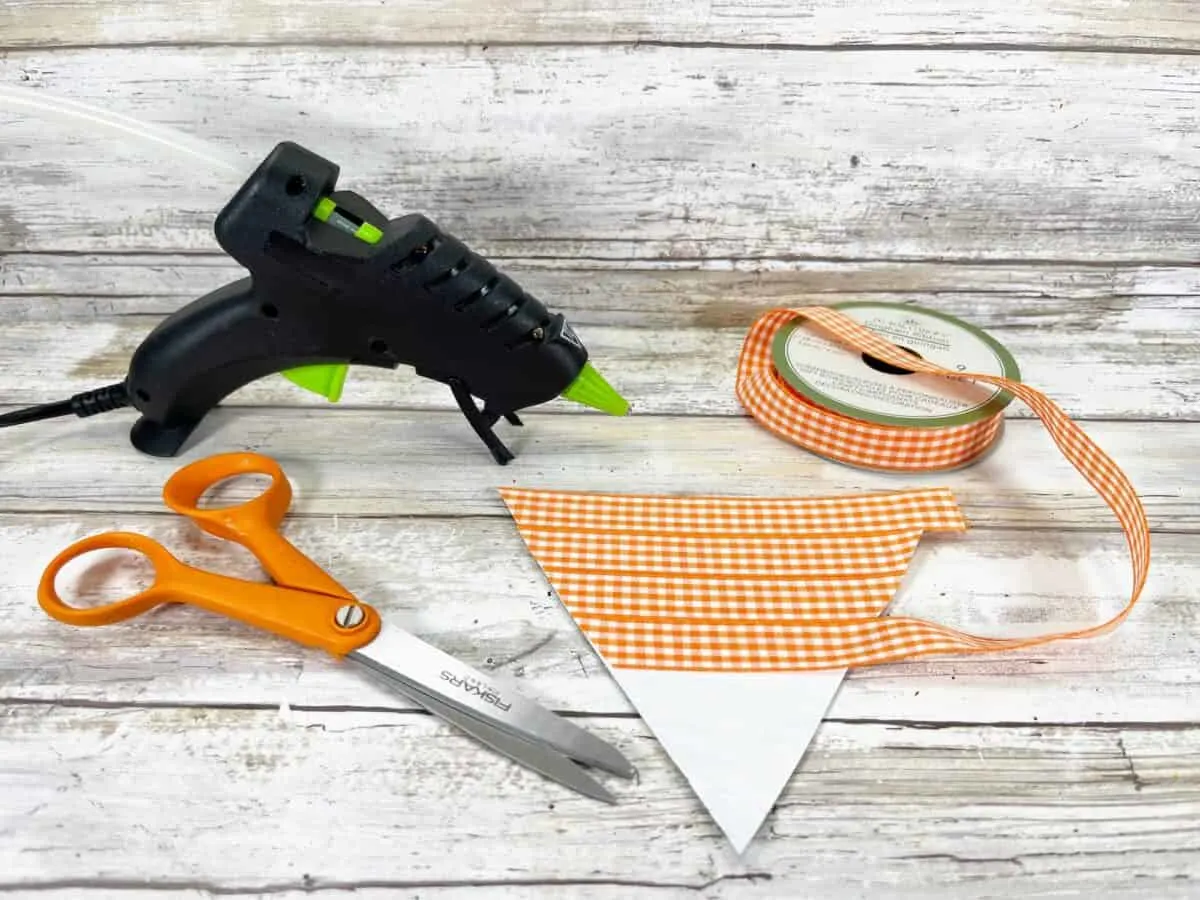 Trim off any ends hanging over the sides with scissors.
Glue the gingham triangles onto the back of the jumbo craft stick frame. Make sure that the gingham is on the front side.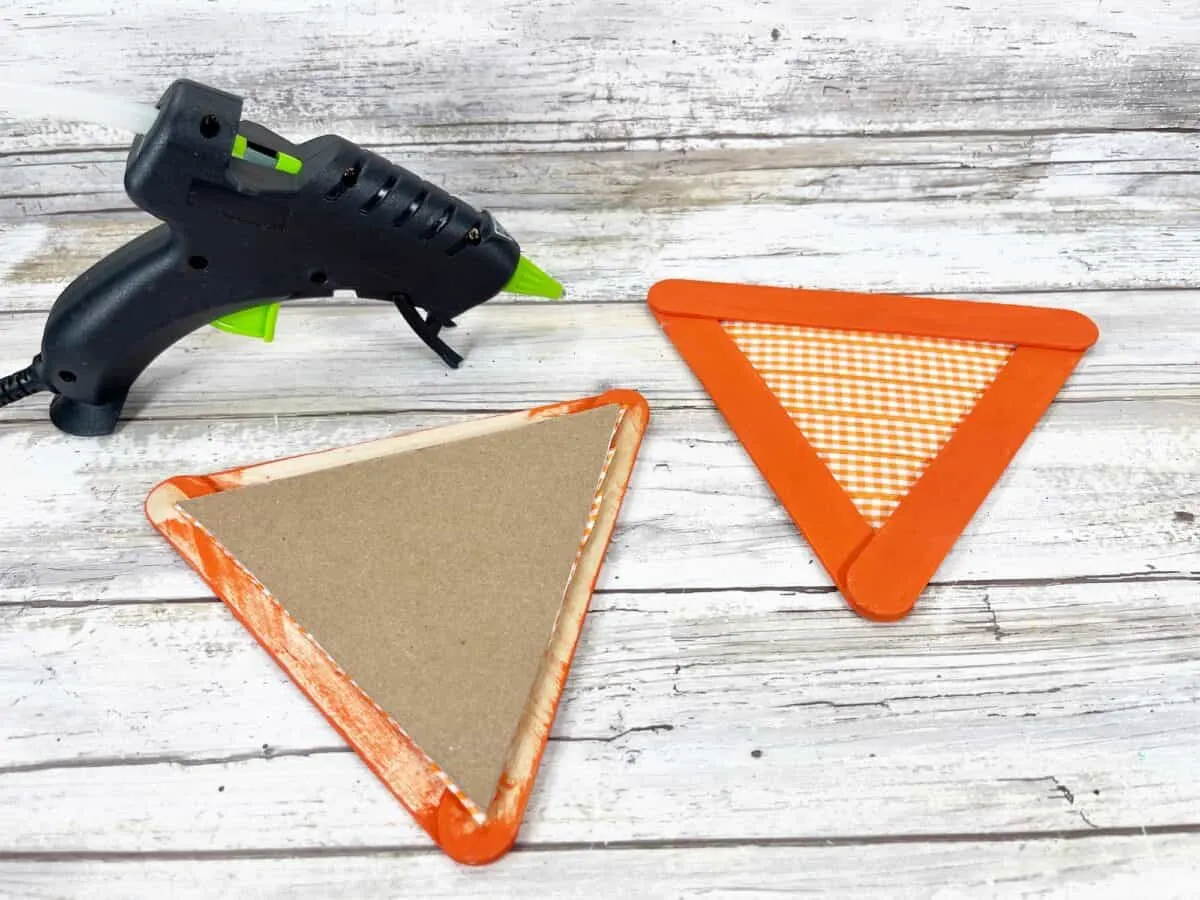 Glue the green handprints to the back of the craft stick carrot on the top. Overlap the two handprints in the center to make the carrot tops.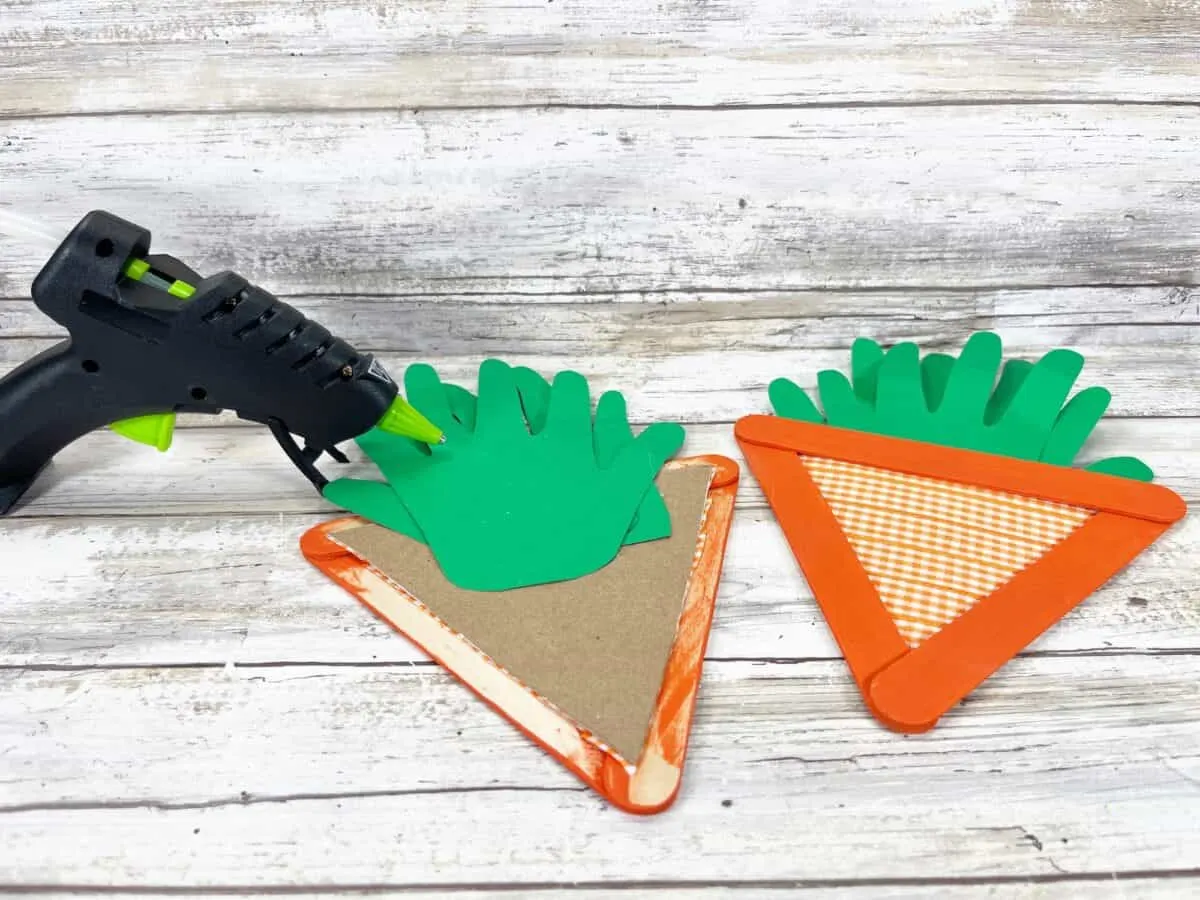 Tie a bow with twine and glue to the top center of the carrot craft.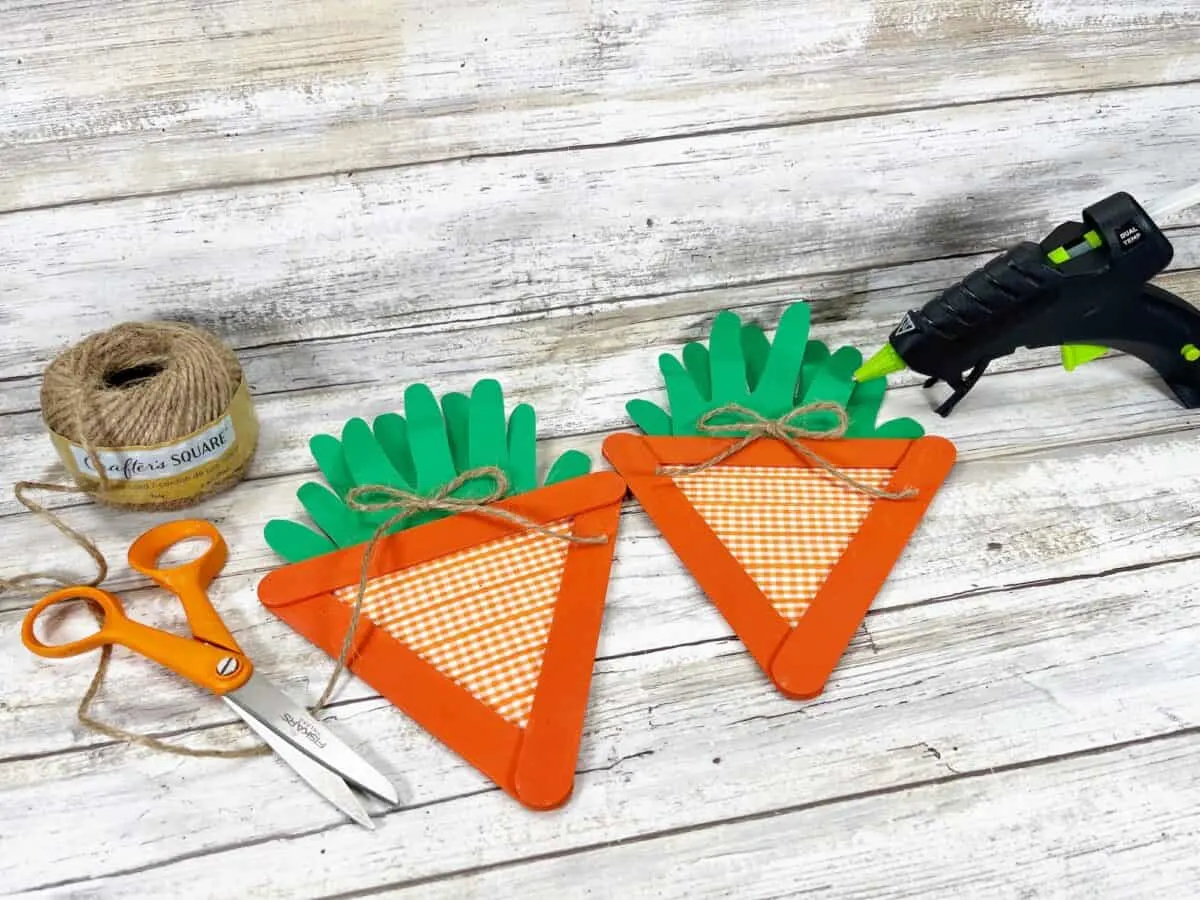 Check out these fun popsicle stick crafts, too: