The best time of year to tackle home improvement projects based on the seasons. Save time, money and effort by planning renovations for the optimal times.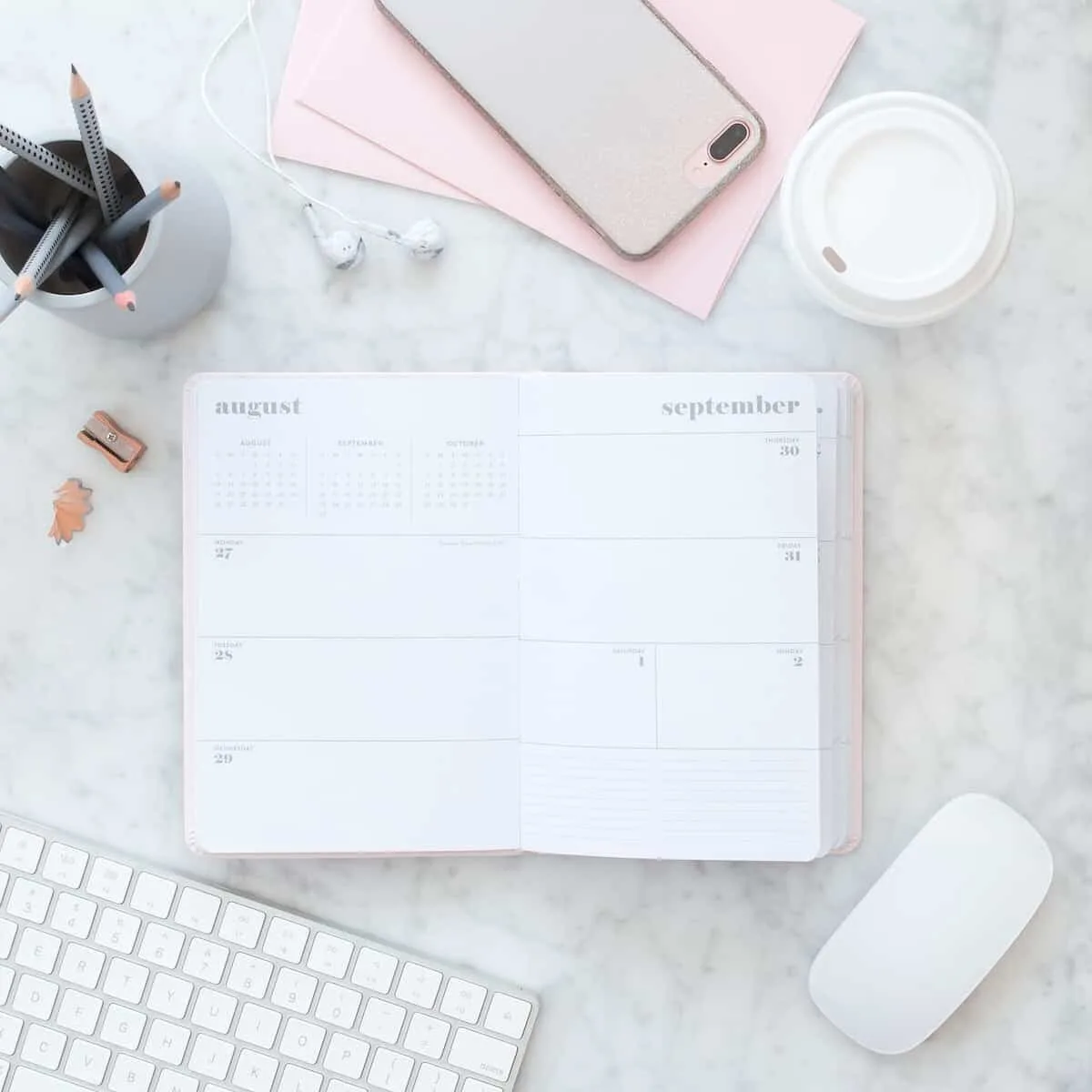 If you love completing a home improvement project as much as I do, you probably have a mile-long list of projects to complete. Right?!? (And the overwhelm of trying to get all of the home projects done!)
But don't just jump in and do the first thing on your list!
By planning your home improvement projects by season, you'll pick the very best time of year to get things done. (Or you might be able to save on renovation costs if you choose a less popular time to hire a contractor.)
Taking the time to plan your home improvement projects by the seasons allows you the take into account the weather patterns and scheduling conflicts that come with that time of year.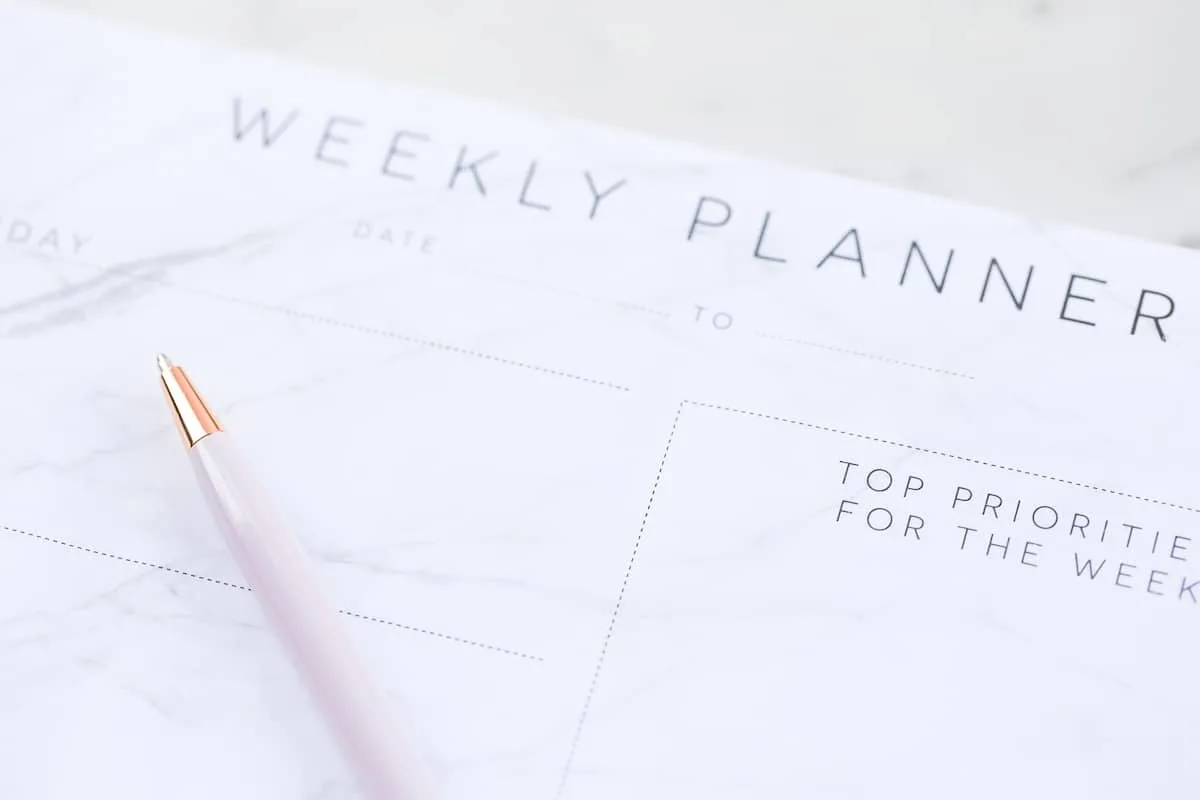 How to Plan Home Improvement Projects by Season
The first step toward making any plan is to get organized. Sit down and begin writing out all the home improvement projects you would like to finish this year.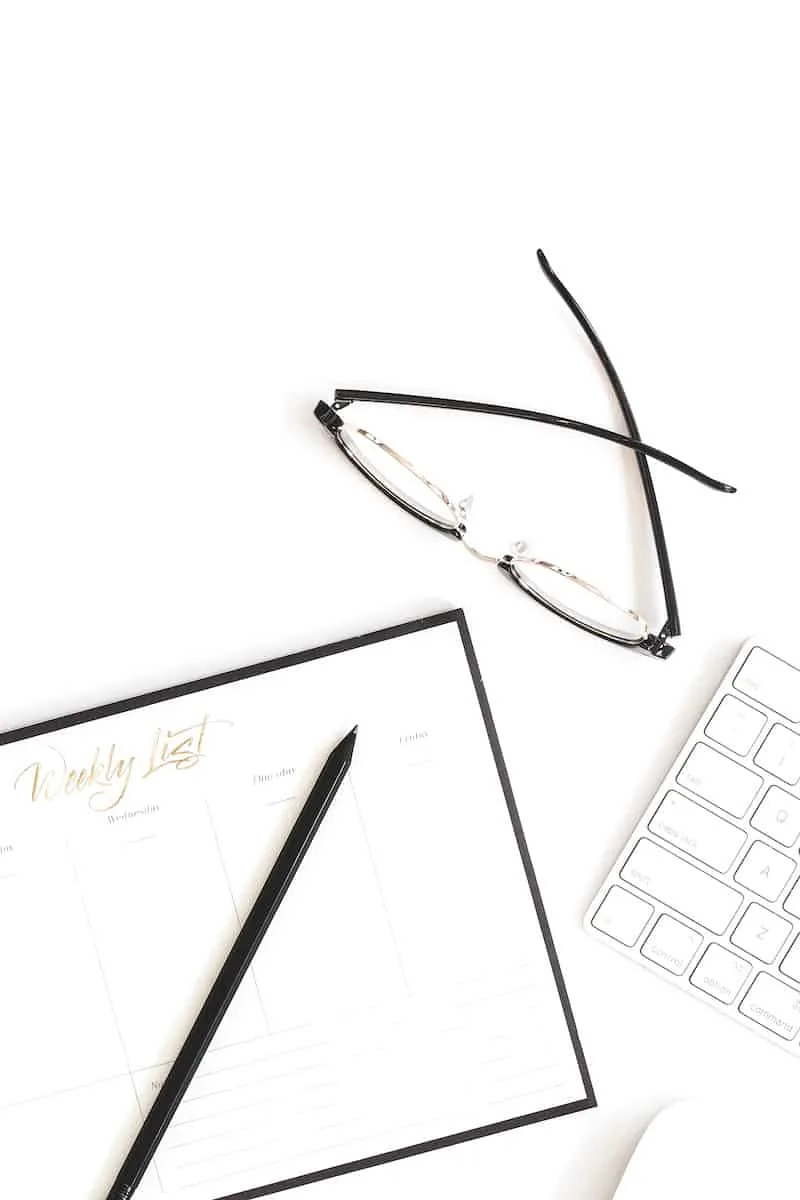 Then, add in all the regular maintenance projects you know you'll need to do. For some help in knowing what to maintain at home, get my Fall Home Maintenance Checklist and my Spring Home Maintenance Checklist.
After you have completed the list, you can begin sorting them according to season.
Consider the following seasonal projects when deciding which tasks to complete during each season.
Winter Home Improvement Projects
Completing projects in the winter can be a little difficult. With the cold weather outside, it's almost impossible to do any exterior projects.
But that doesn't mean you won't be able to make any updates to your home during the winter months! These indoor projects are perfect for the winter:
Interior paint. Give your walls, ceilings, or cabinets a face lift with a fresh coat of paint. The dry air during the winter months is ideal because it helps the paint dry more quickly and evenly. I love ECOS, a non-toxic paint brand that works great!
Adding insulation. Make sure your home stays warm all winter long by adding insulation to your home during the winter. The cold weather makes working in your home's attic a little more bearable, and you can easily tell where your home leaks air. For instance, have attic stairs? Then you definitely need this attic stairs insulation cover.
Electrical updates. Since your home's wiring is located inside the walls, tackling electrical updates during the winter is a great idea.
Update cabinet or door hardware. Give your home a facelift during the winter by installing new hardware on your kitchen cabinets or doors.
Install new light fixtures. Hanging a new light fixture in a room can transform the space, making it a great project to finish in the winter when you're stuck inside.
Spring DIY Projects
The cool weather of spring makes this time of year ideal for a variety of home improvement projects. This spring, consider making these updates to your home:
Laying new floors. After the dreary winter weather has passed, you have the perfect season to lay new floors. The dry air and low humidity during the spring months make it a great time to lay new flooring in your home.
Repairing your deck or fence. Take advantage of the nice weather in spring to make repairs to your outdoor wood structures. Or build your own post and rail fence, like I did.
Wash your windows. Remove all of winter's dirt and grime from your windows during the spring months to help let the sunshine into your home.
Pressure wash your home's exterior. Give your home a fresh, clean look this spring by pressure washing your siding, porch, or deck.
Update outdoor fixtures. Installing new light fixtures on your home's porch is a simple way to give the area a new look during the spring months.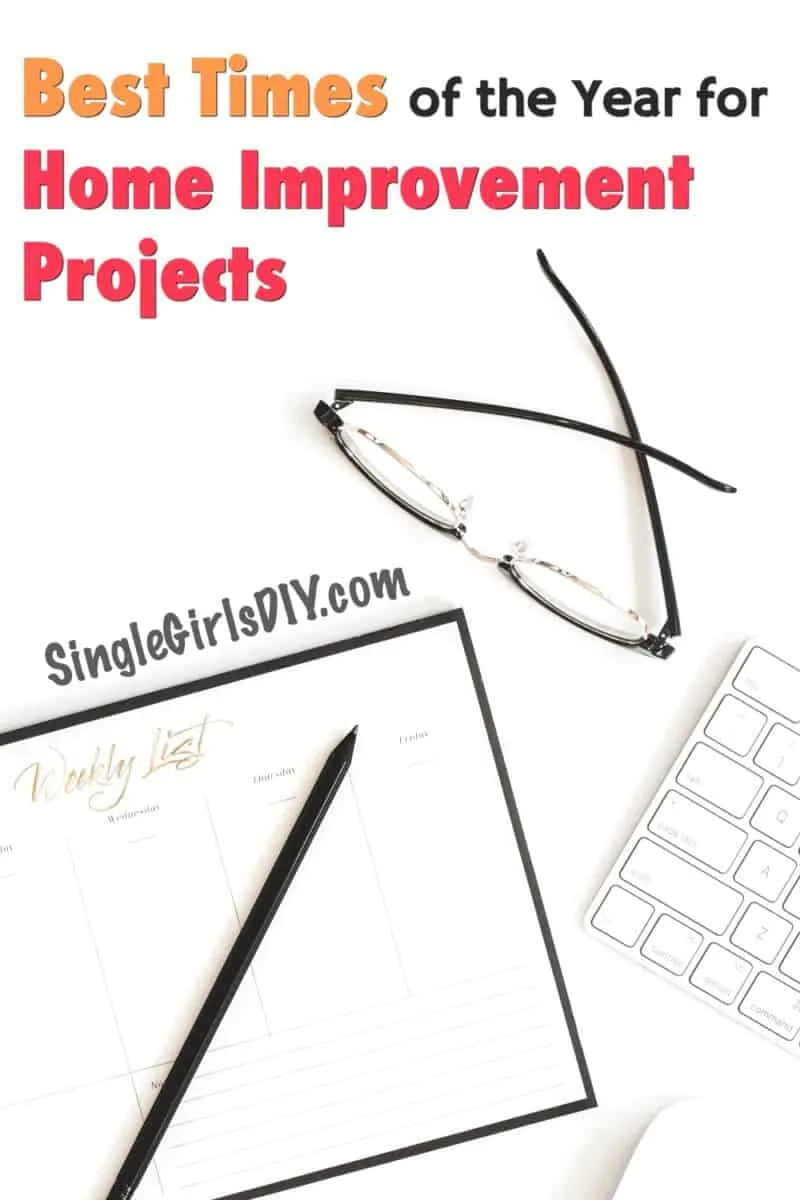 Summer Improvement Projects
The hot summer months are ideal for completing projects around your home. During this season, you can really take advantage of the warm weather and longer days to get a ton of different projects finished around your house.
Painting the exterior. With lower chances of rain and more hours of sunlight, the summer months are a great time to refresh the paint on the exterior of your home.
Roof repairs. Working outside during the summer isn't just more pleasant, it's also less dangerous. Make sure your contractors are safe while repairing your roof by scheduling the repairs in the summer, when there is less of a chance for ice or rain.
Install a new exterior door. Spruce up the entrance to your home by installing a new front door during the summer.
Fall Home Improvement Projects
With the cool and calm weather during the fall months, your can tackle several home improvement projects during this season. Whether you work on projects indoors or outside, these home projects are perfect for the fall.
Clean the gutters. Clogged gutters can cause a variety of problems for your home, from roof damage to basement flooding, which means clearing the debris from the gutters in the fall is essential.
Update your kitchen. Get your kitchen ready for holiday entertaining by completing kitchen updates in the fall. Check out my thrifty kitchen makeover for some ideas.
Create a mudroom. Keep your family organized at the beginning of the school year by creating a mudroom near your home's main entrance.
Caulk your windows and doors. Get your home ready for the cold winter months by refreshing the caulk around your windows and exterior doors to prevent drafts.