This decorative hurricane lamp is so easy to make with dollar store materials, or items you already have at home. It is easy to customize for every season throughout the year.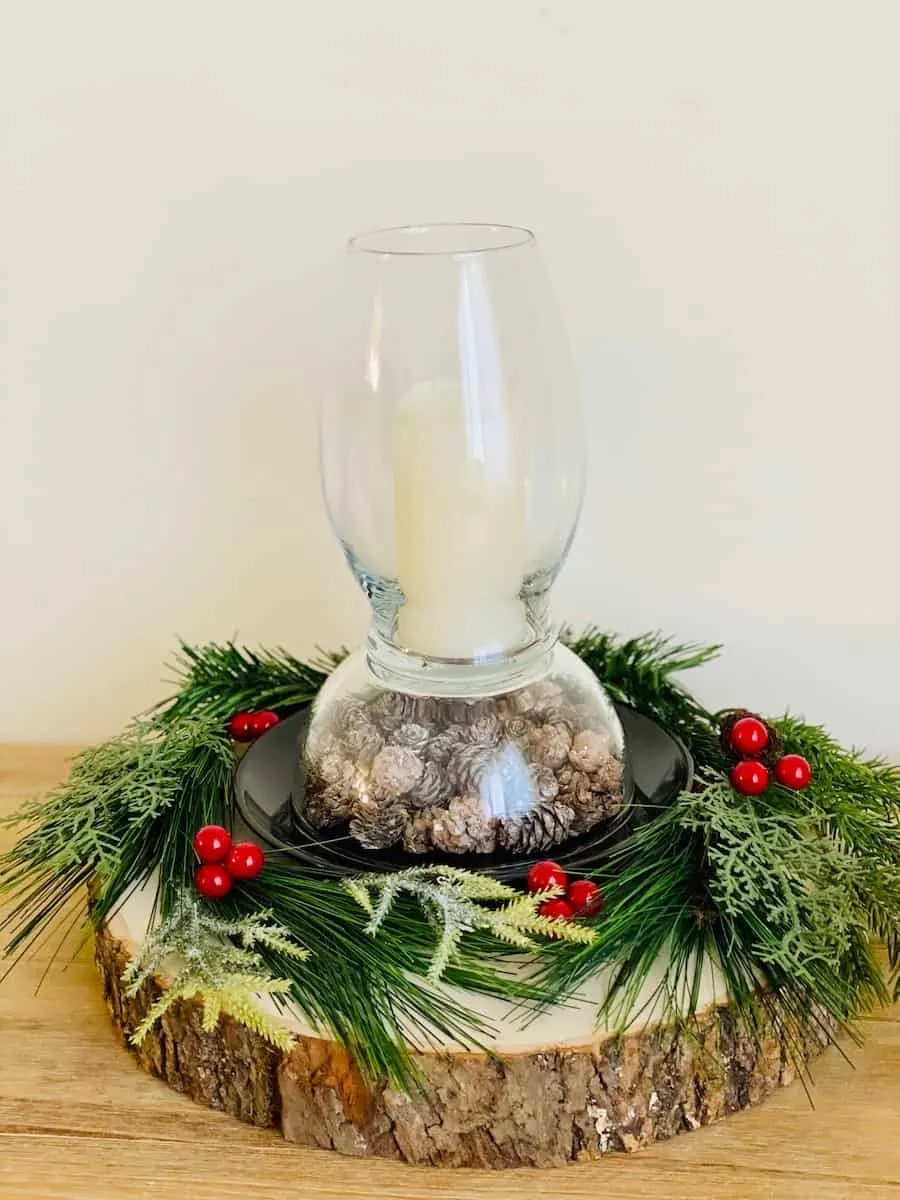 All of my items (except for the E6000 glue) were recently bought at Dollar Tree. Which means the entire project cost $5 at the most.
You could source the items from thrift stores or garage sales. Or go through your cabinets and find things that you could repurpose.
I bought the pinecones at the dollar store, however, you can also source these yourself in your yard or in the woods.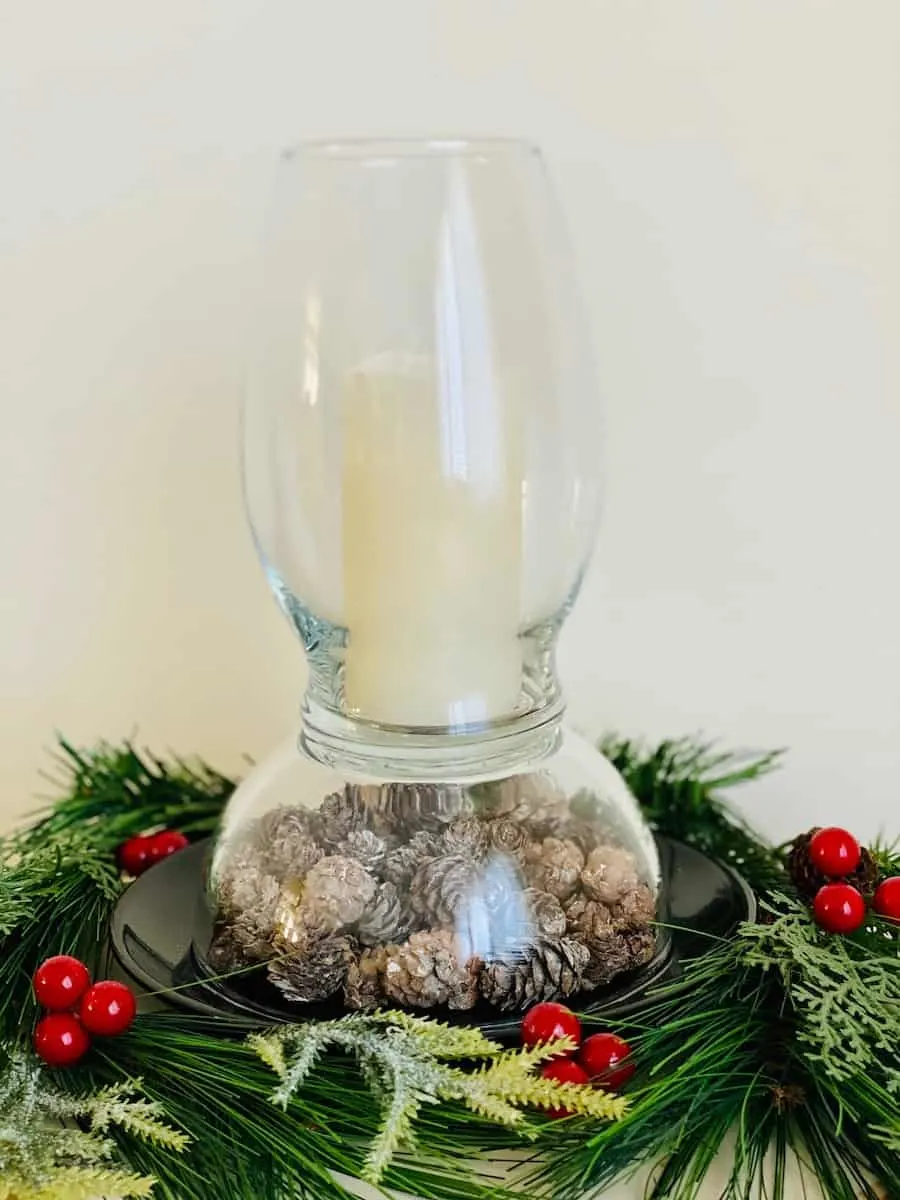 Or fill the base with other types of decorative items, including:
Small ornaments
Holly and berries
Potpourri
Confetti
Easter eggs
Flowers
Seashells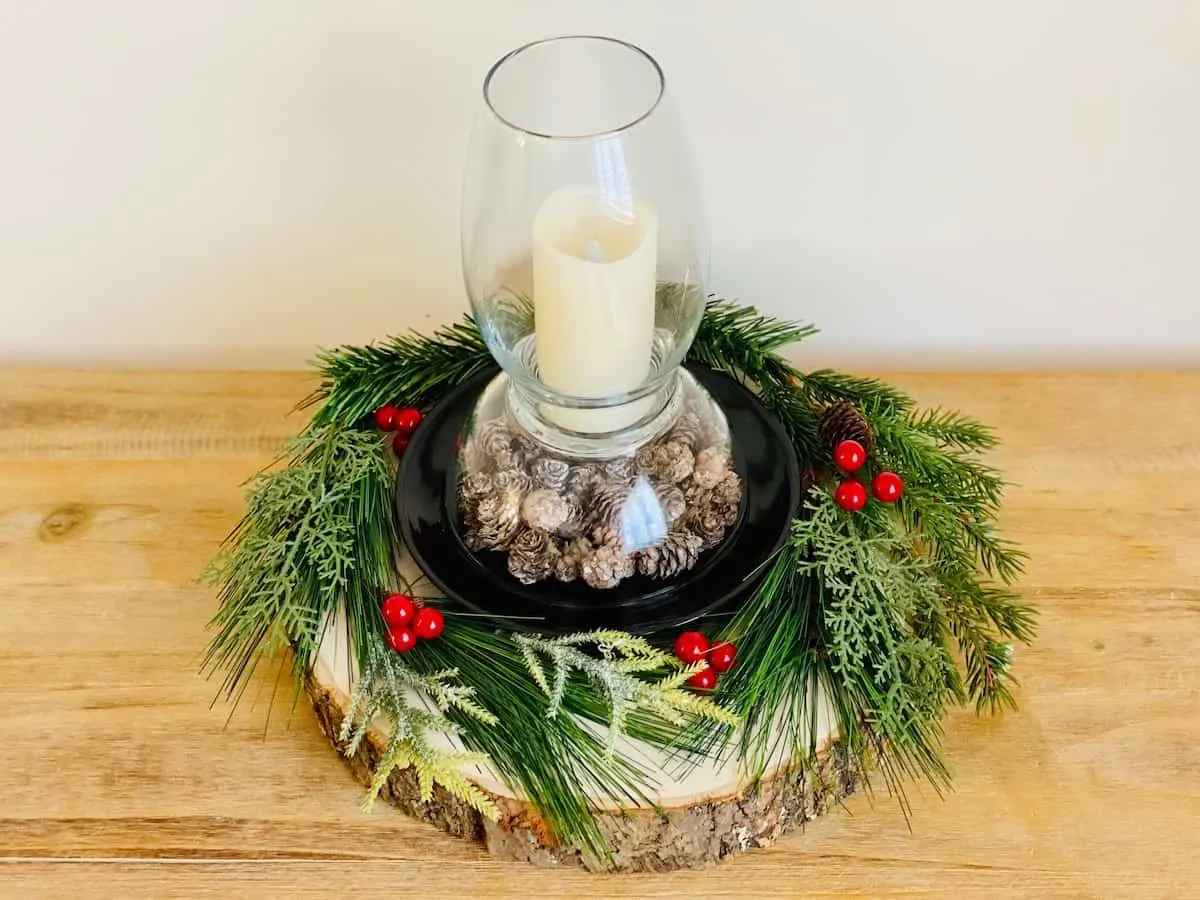 You might also like my Christmas Mason jar lanterns or this cute moss terrarium in an IKEA lantern.
Be sure to Pin This project to a DIY or Christmas crafts board to save for later!
How to Make a Hurricane Lamp (Dollar Store craft)
Supplies
Black plate
Glass bowl
Bag of pinecones (or other fill)
Hurricane candle holder or vase
Tall, wide candle (I chose a battery operated candle)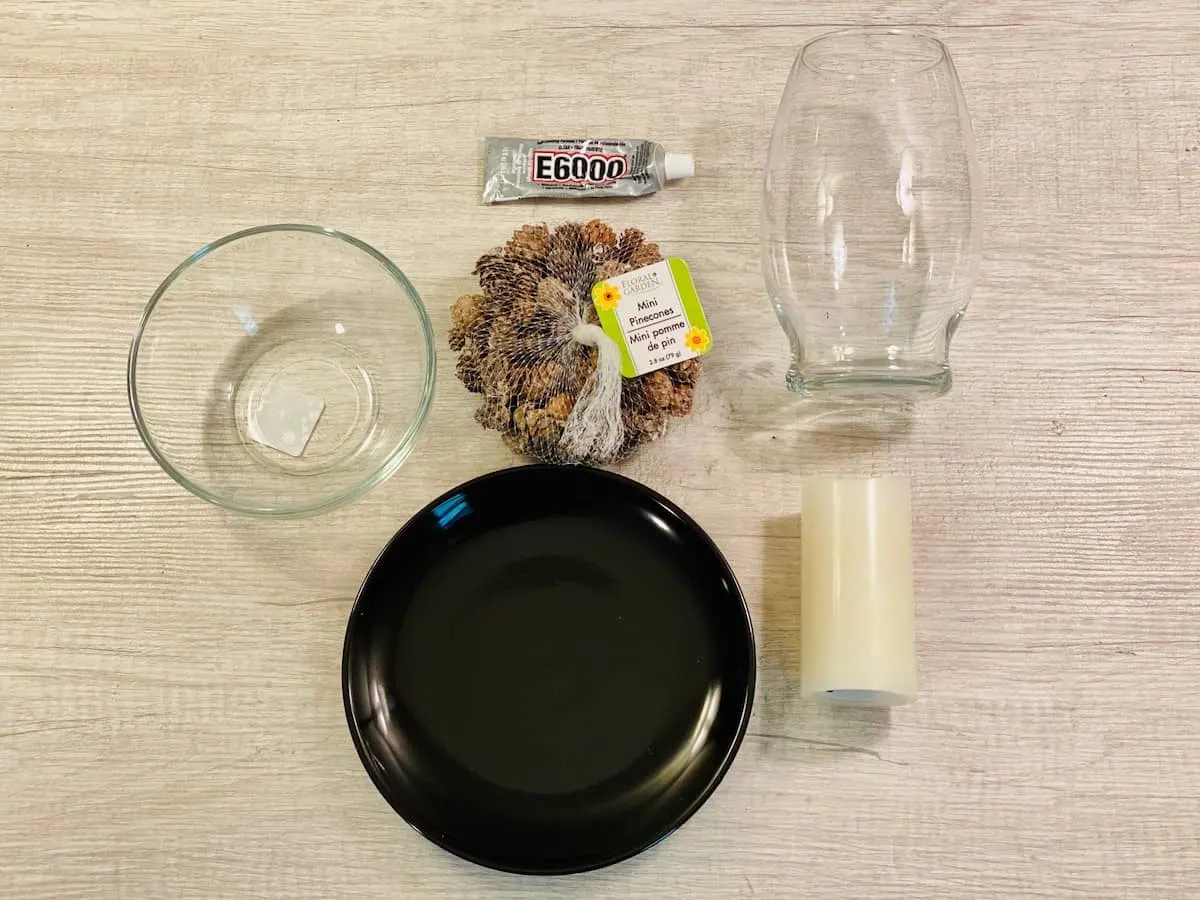 Directions
Clean the glass and plate thoroughly and let dry.
Glue the bottom of the glass bowl to the bottom of the hurricane candle holder.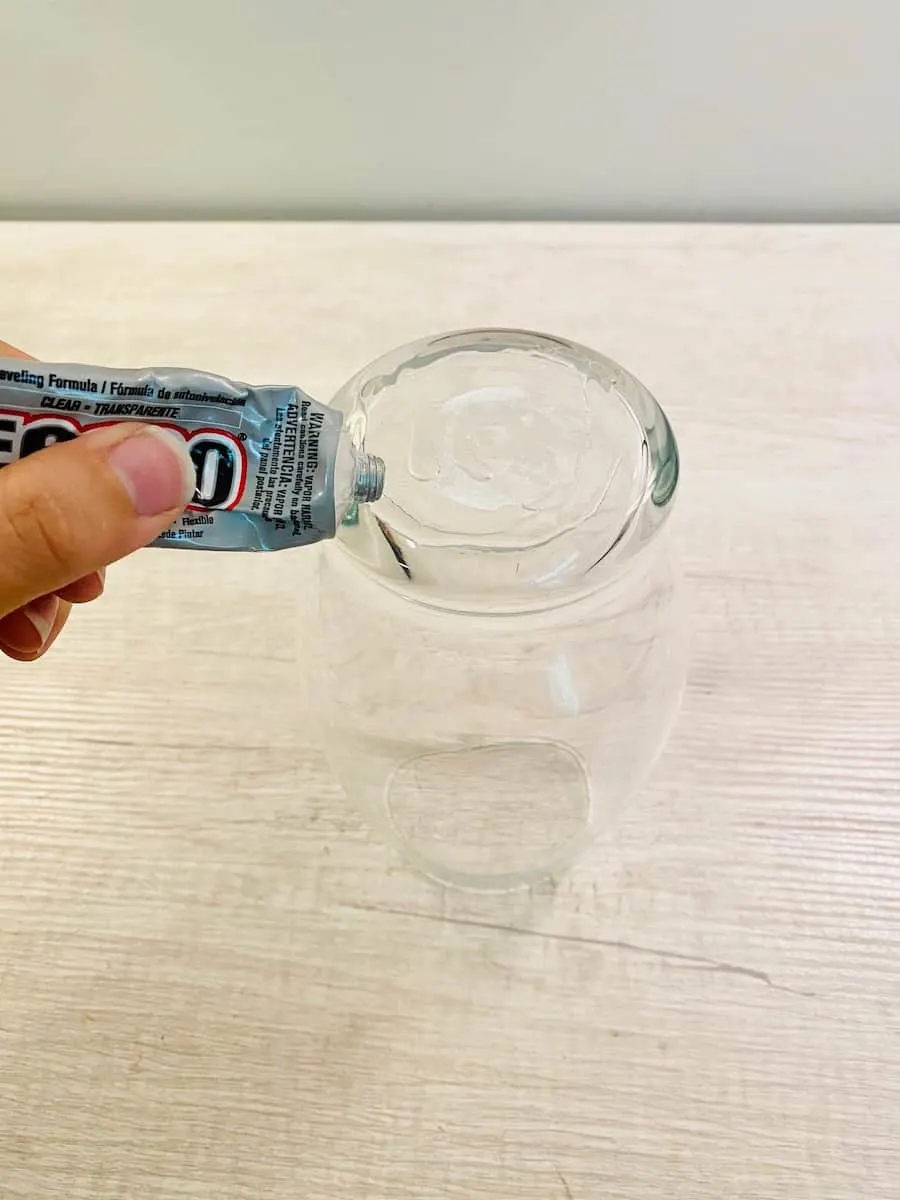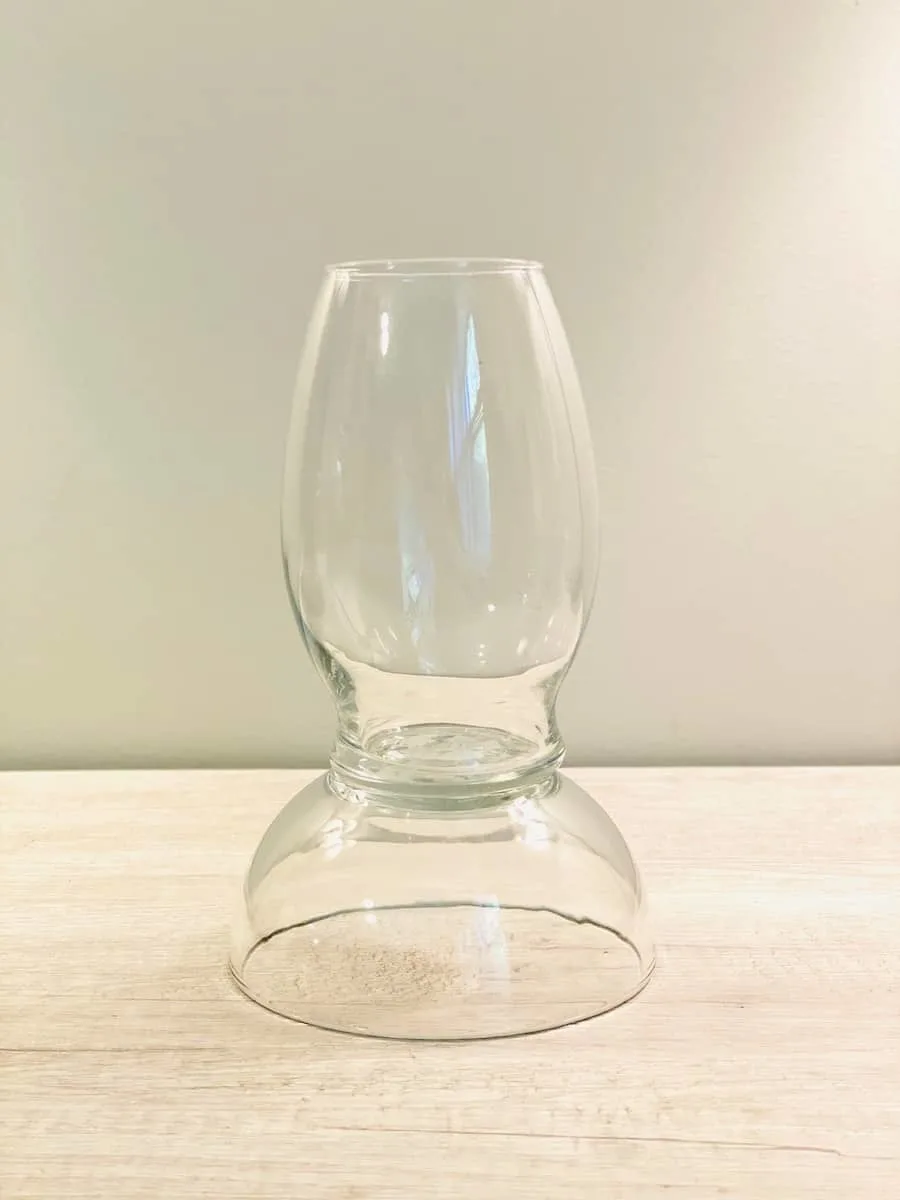 Allow to dry overnight.
Place the pine cones on the black plate and cover with a bowl or vase.
*Helpful hint: You could also fill turn the hurricane lamp upside down and fill the bowl with what you'd like. Then, place the plate on top. Holding both side together, flip the hurricane lamp over to be right side up.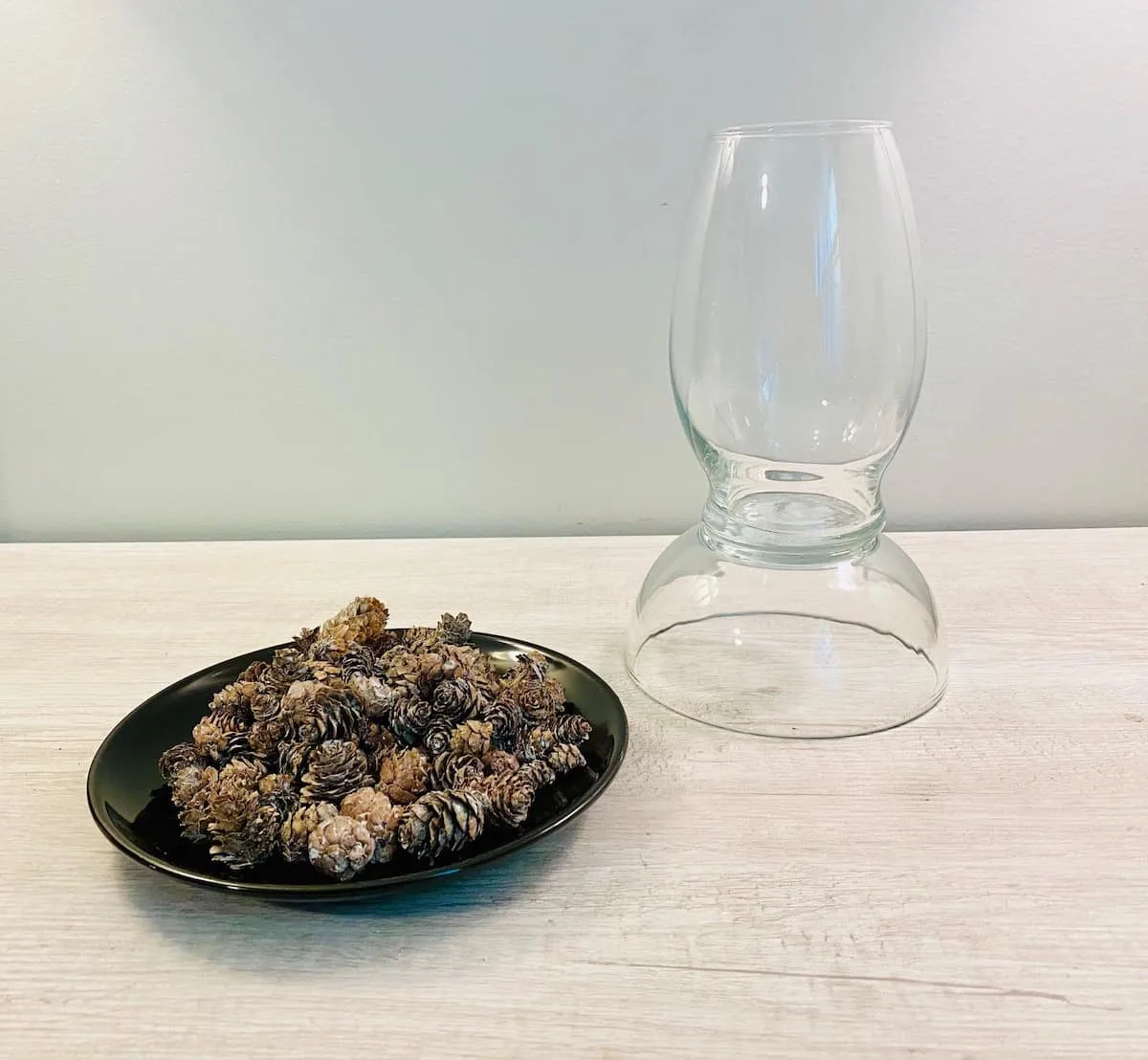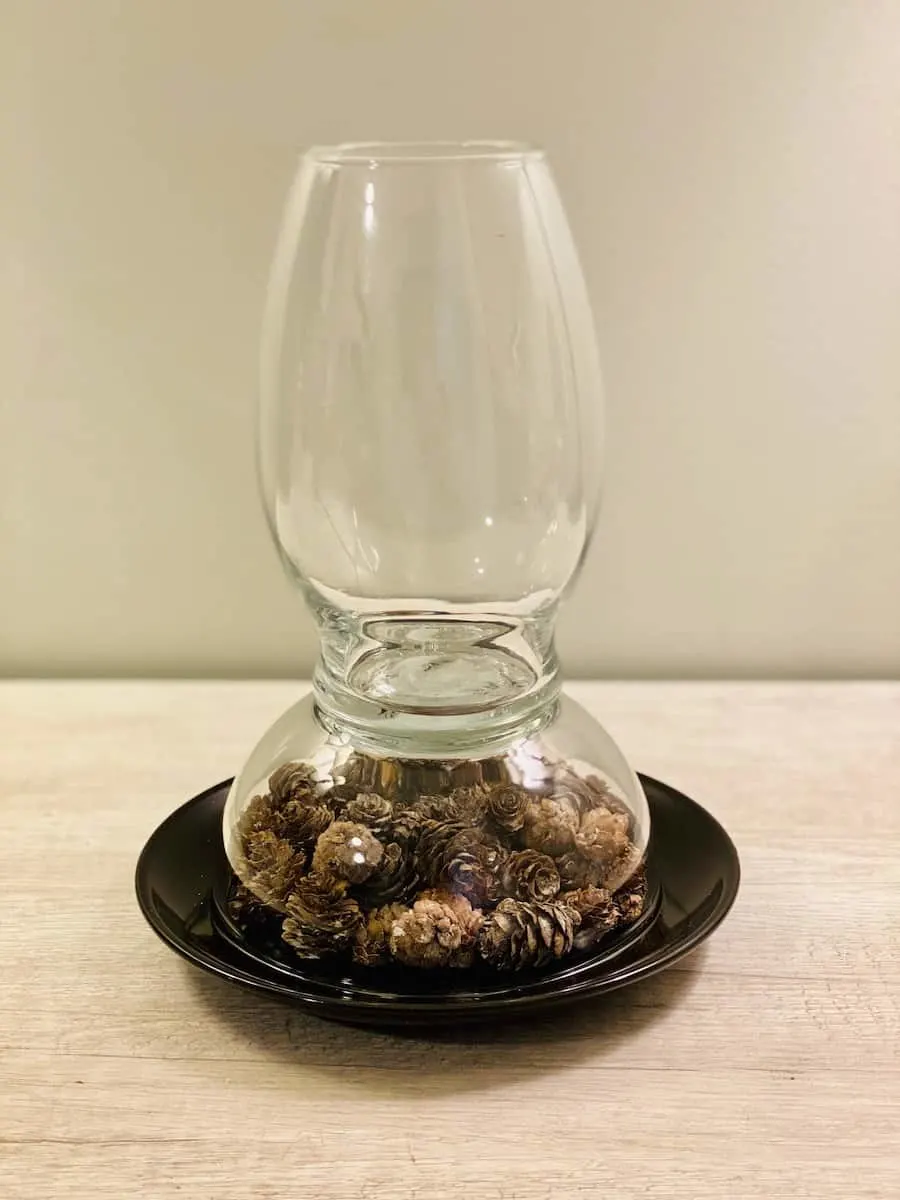 You could glue to the bowl to the plate but I didn't want to, so that I could change out the pinecones to something else seasonal. It's up to you and if you think the glass lamp will be accidentally knocked off the base.
Add a candle in the open vase part. I only suggest using a battery operated candle for this craft.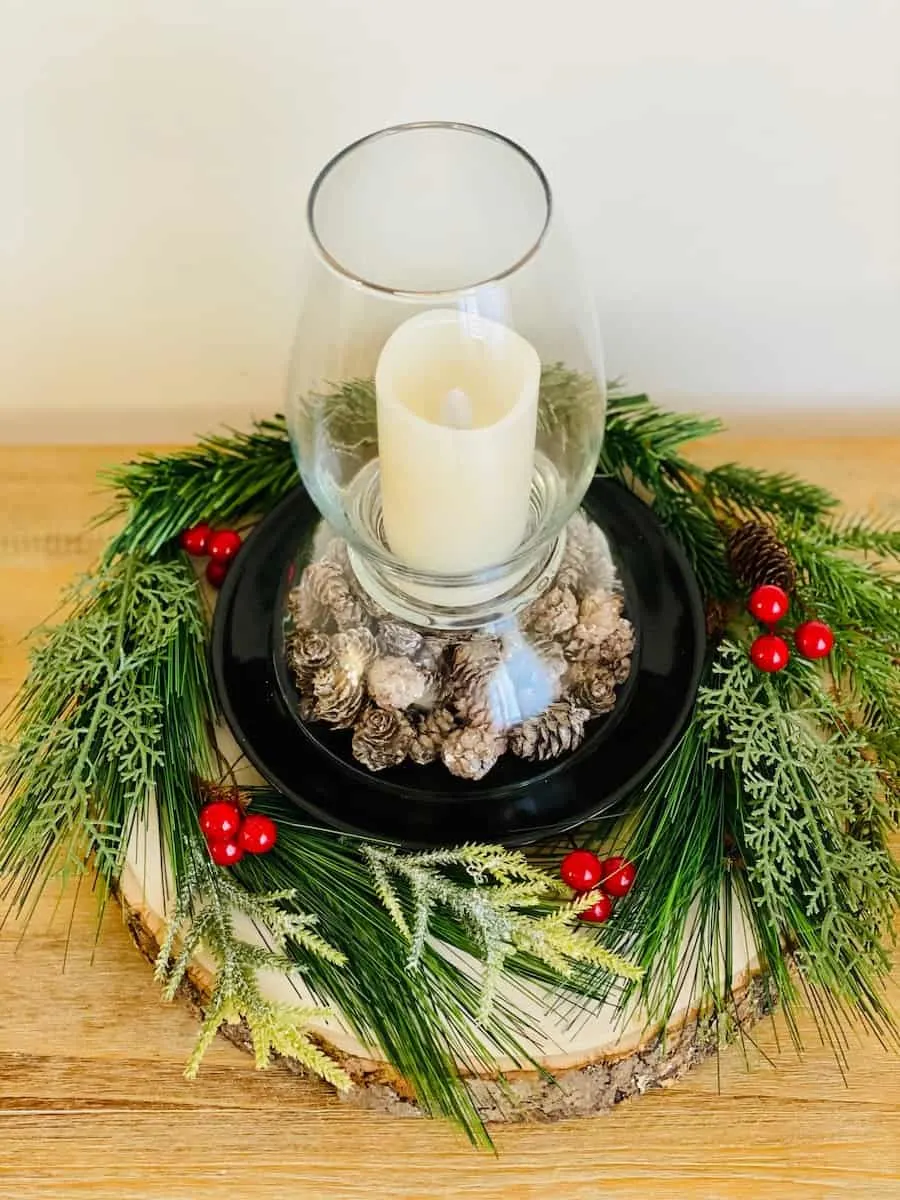 I placed my hurricane lamp on a wood slab and surrounded with greenery and berries for Christmas holidays.
Want more easy dollar store crafts? Check out my elegant dollar store Christmas wreath.
My tea bag Christmas tree can also be made with dollar store materials.
This snowglobe candle pedestal is made in a very similar way. Just glue it together, too!
And for a candle holder that works all year round, you'll love this farmhouse-style candle holder made with wooden game pieces from The Dollar Tree.