Plumerias are a flower that instantly makes you think of Hawaii and exotic tropical destinations. These DIY paper plumerias are an easy way to add a tropical feel to a luau, party invitations, or arts and crafts projects.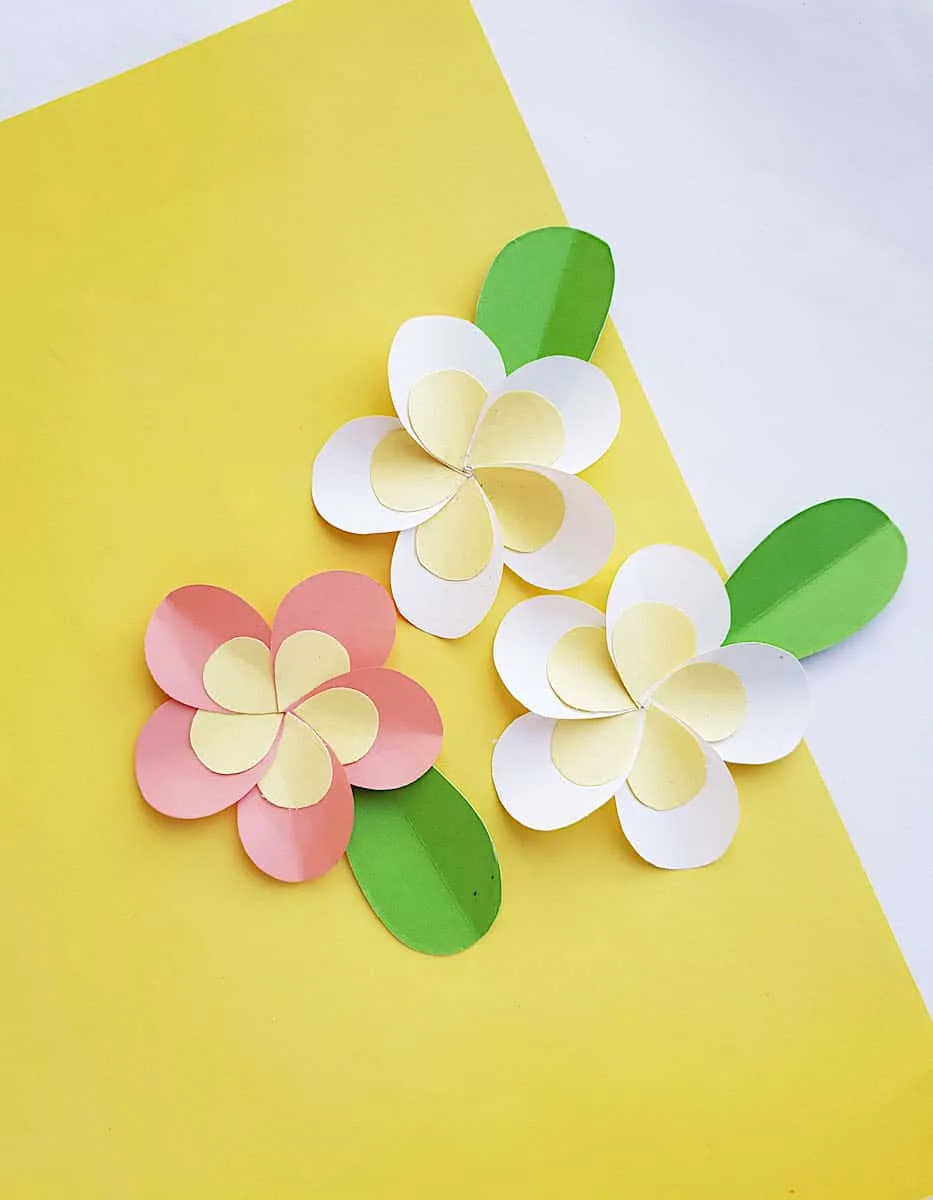 All you need is craft paper and glue to make these adorable DIY plumerias.
Be sure to get our free paper plumeria template, too!
I think these would be a great fit with our other tropical party decorations if you are throwing a luau at home or a pool party. Make sure you see my other DIY tropical decorations:
Pin This to a craft or paper craft board to remember for later!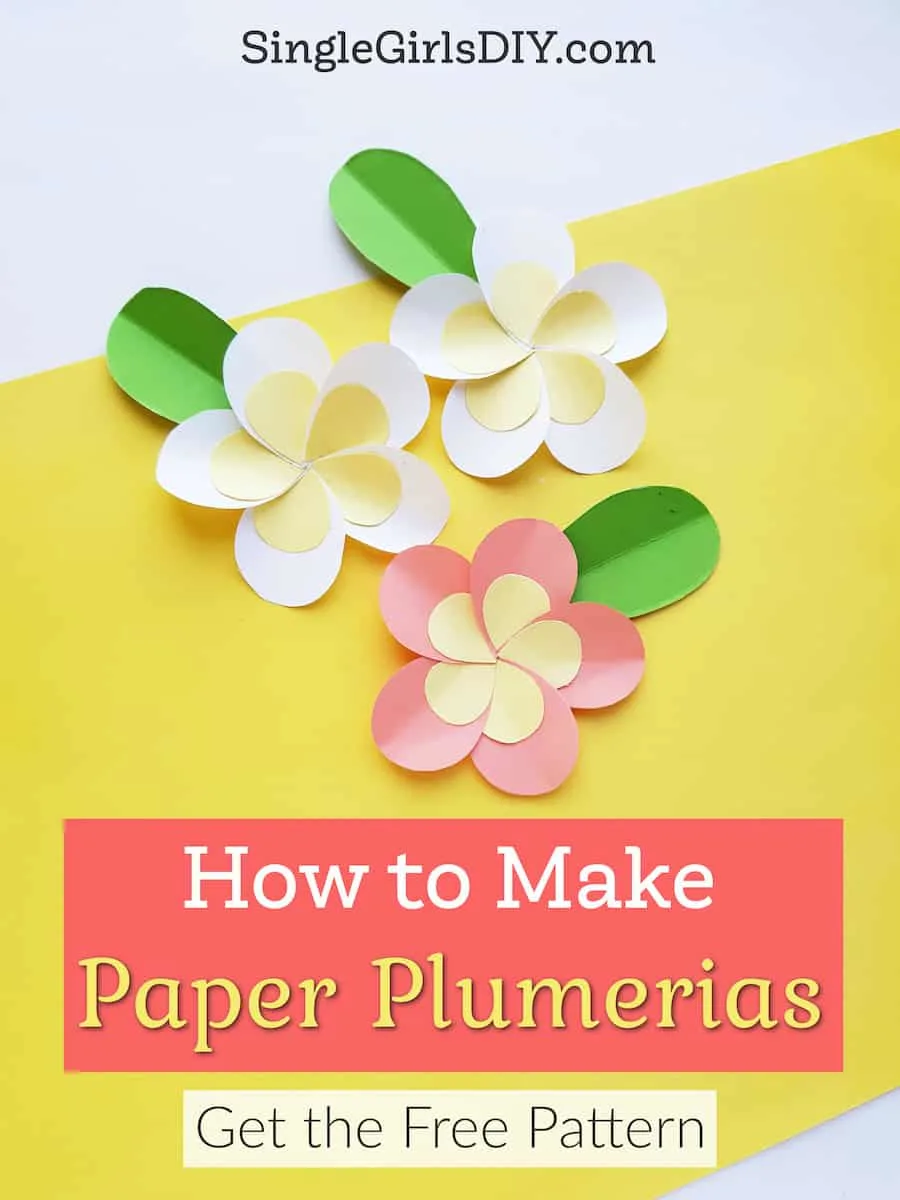 How to Make a Plumeria Flower Out of Paper
Supplies
Colored craft paper
Craft glue
Pencil
Scissors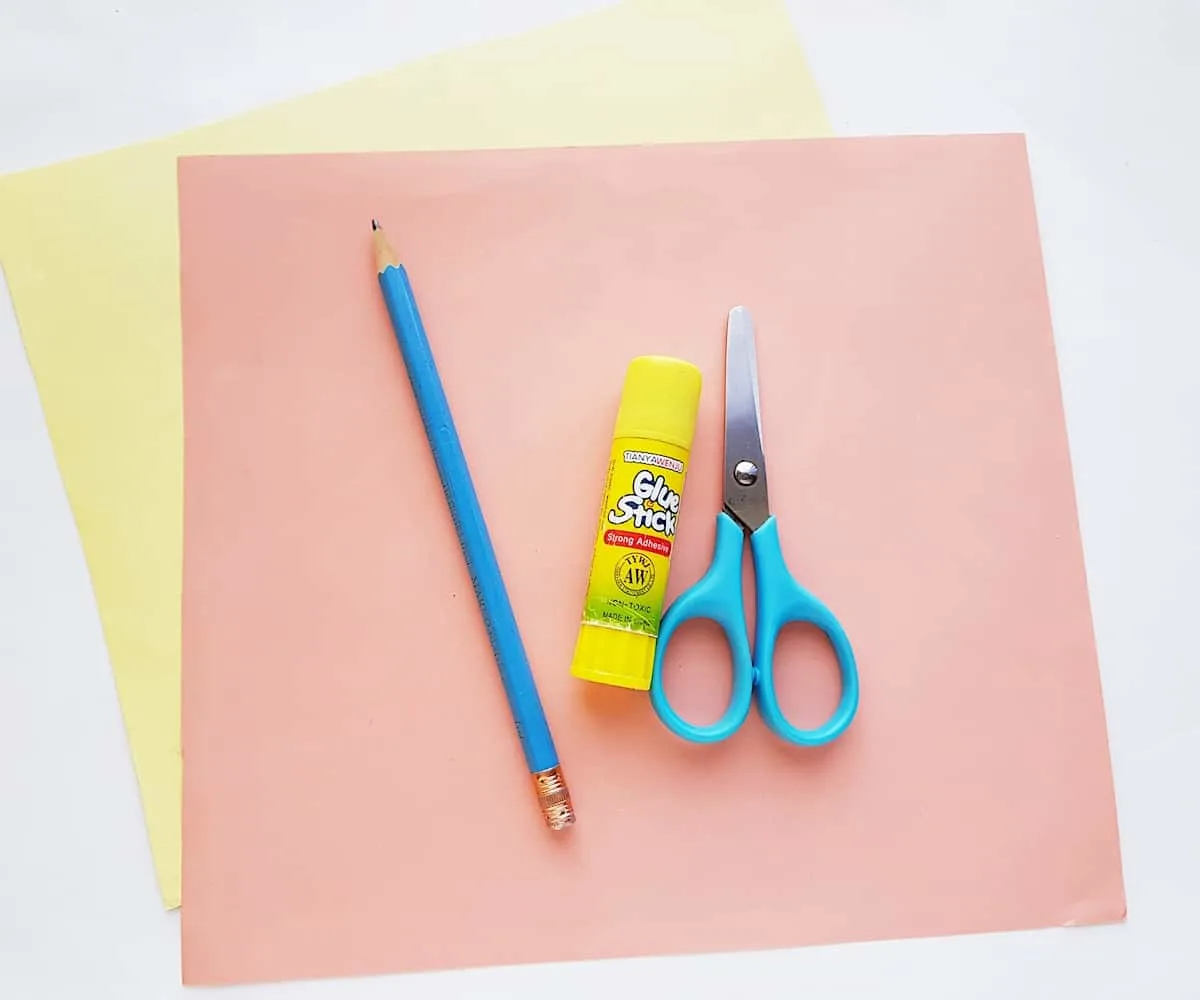 Instructions
Step 1
Trace and cut out the patterns from the free template. We used yellow for the inner petals, green for the leaves, and whatever color you like for the outer petals.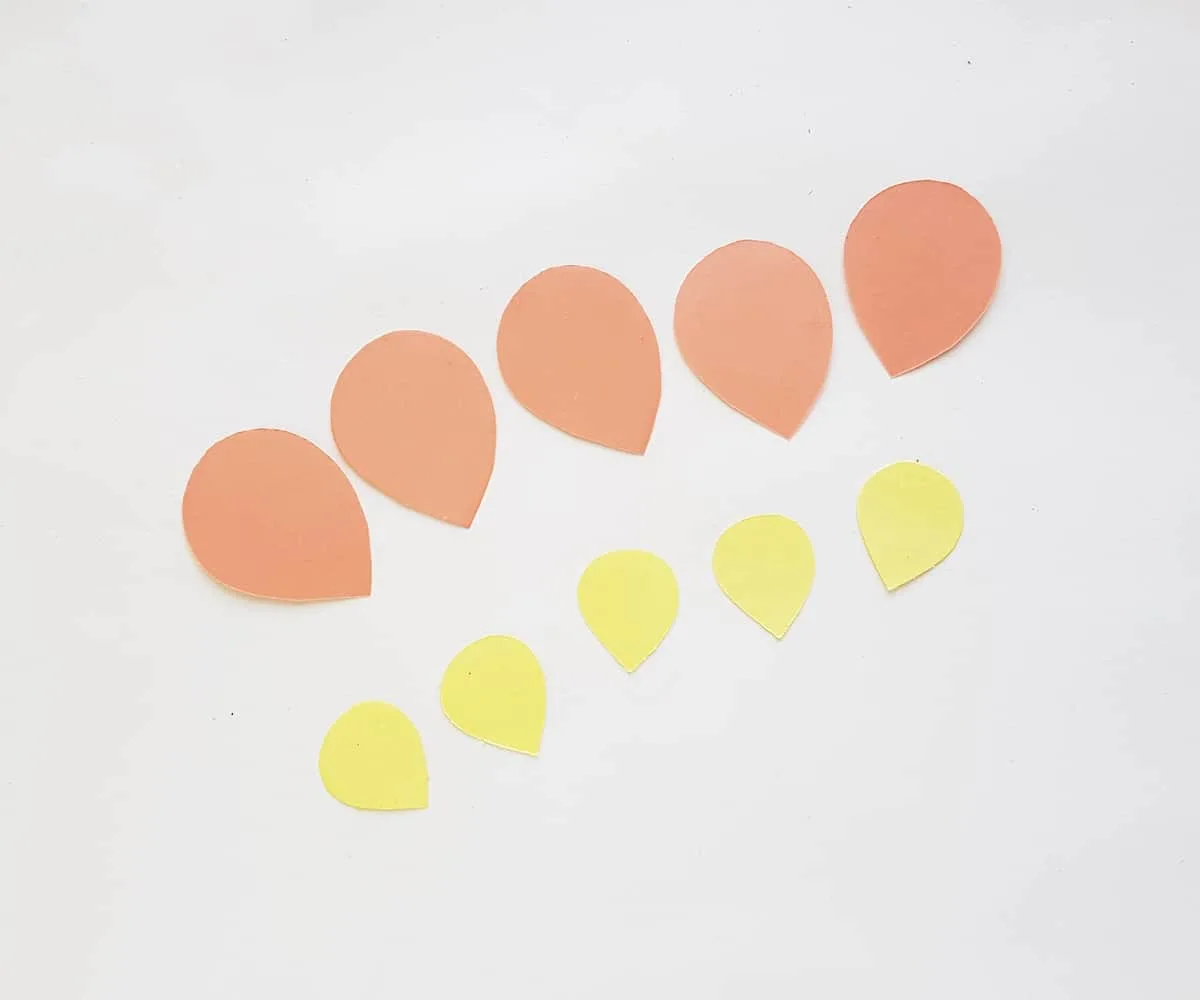 Step 2
Glue the small petals onto the large petal cutouts on the pointy end.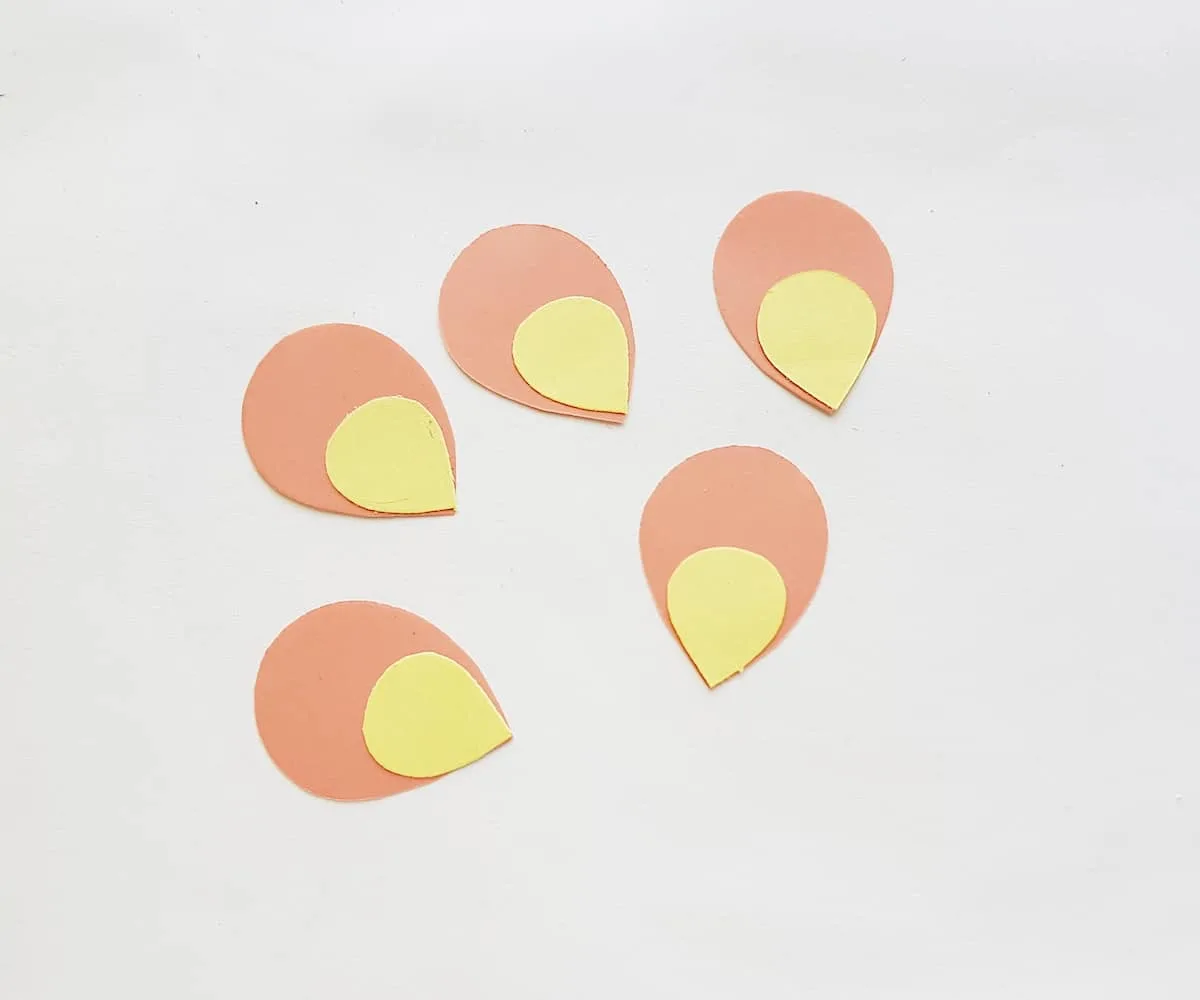 Step 3
Using a pen or pencil, curve the paper petals. Wrap the petal around the pen to gently curve the paper. Since the bottom end to create a point if necessary.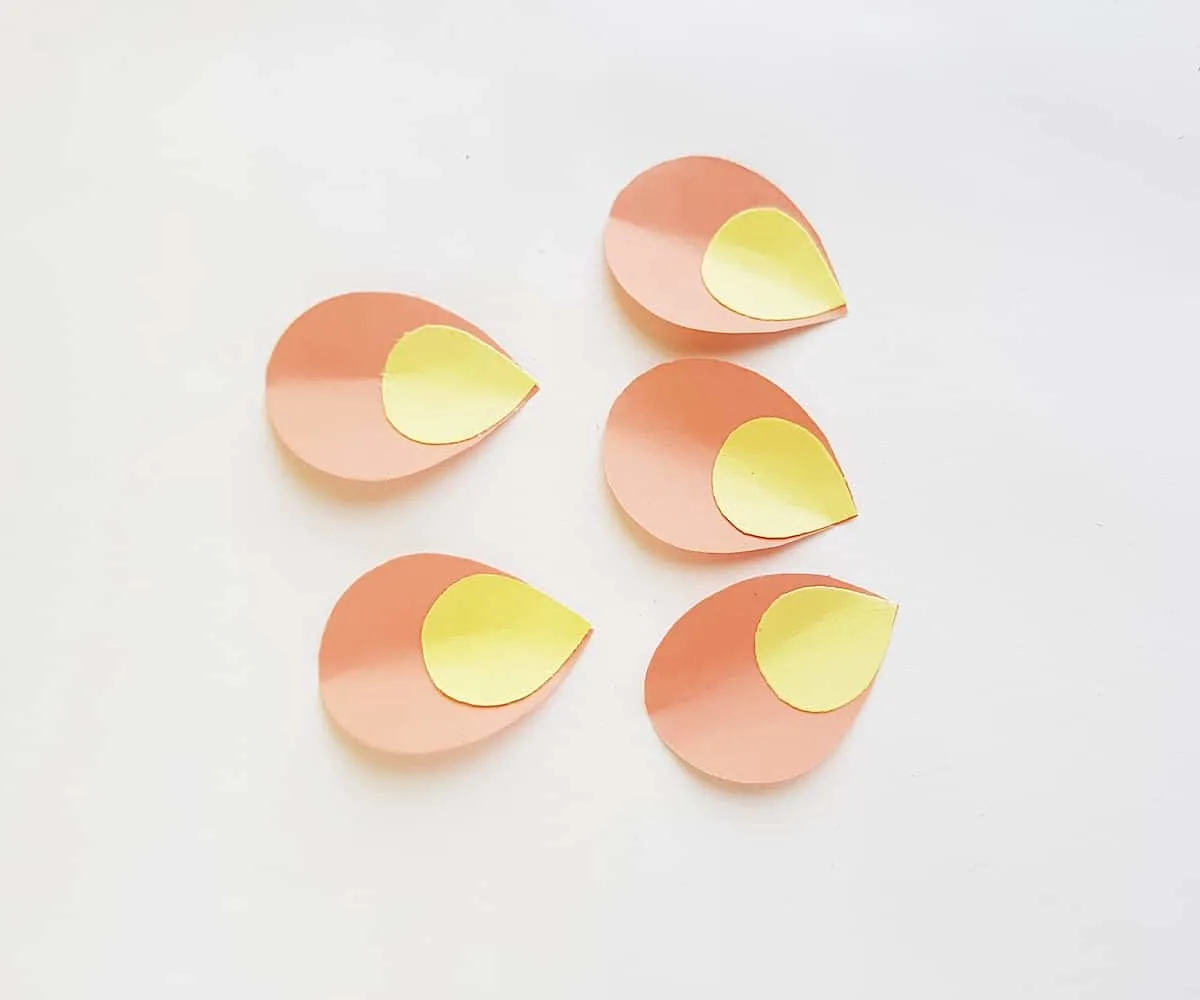 Step 4
Glue two finished petals side by side. Slightly overlap the points, as seen in the photo below.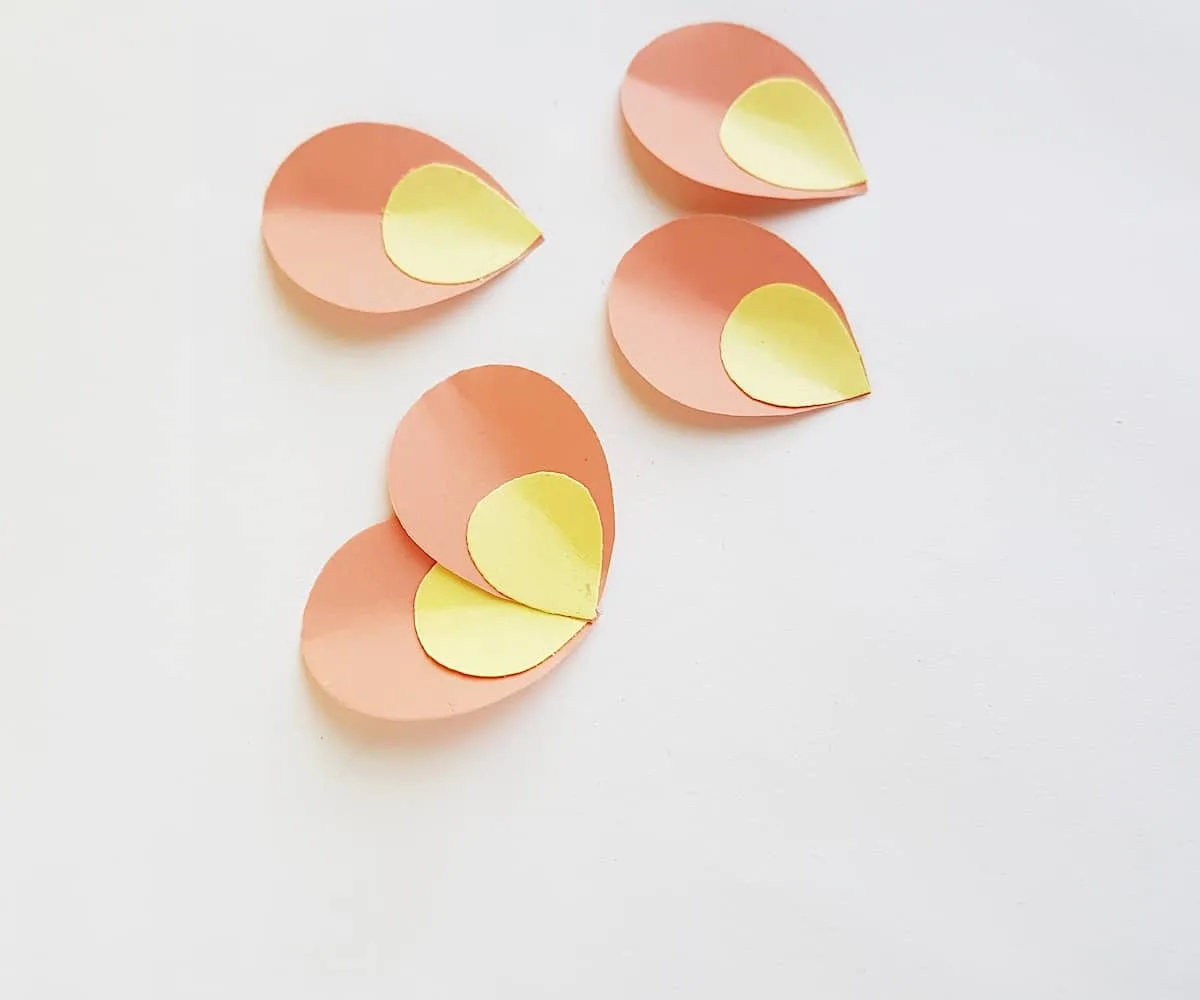 Step 5
Keep gluing the rest of the petals together in the same way, overlapping each one until you get a round flower.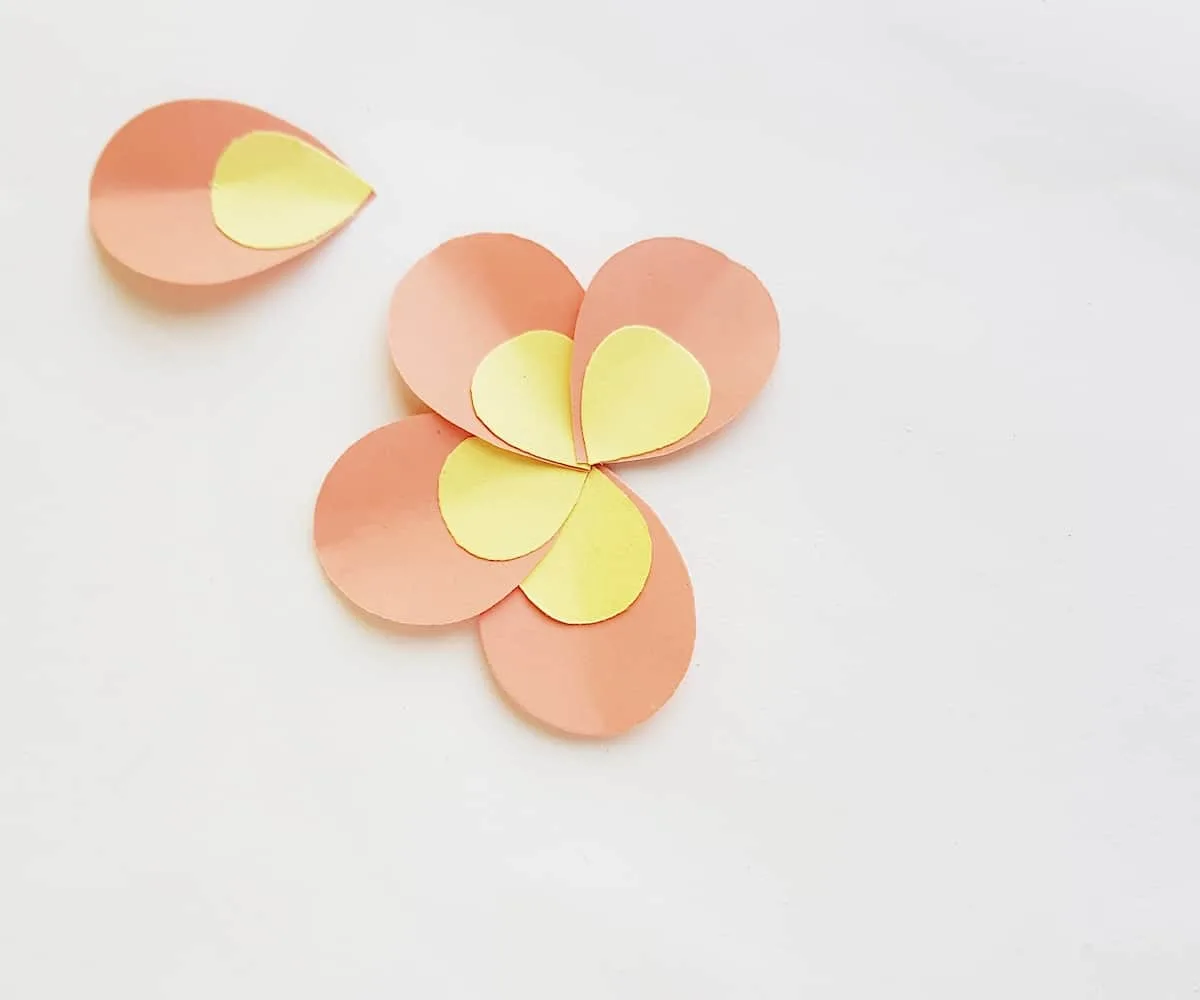 Step 6
For the last petal, if it's under the previous one it should be over the next one (the first petal) and if it's over the previous one it should be under the next one (the first petal).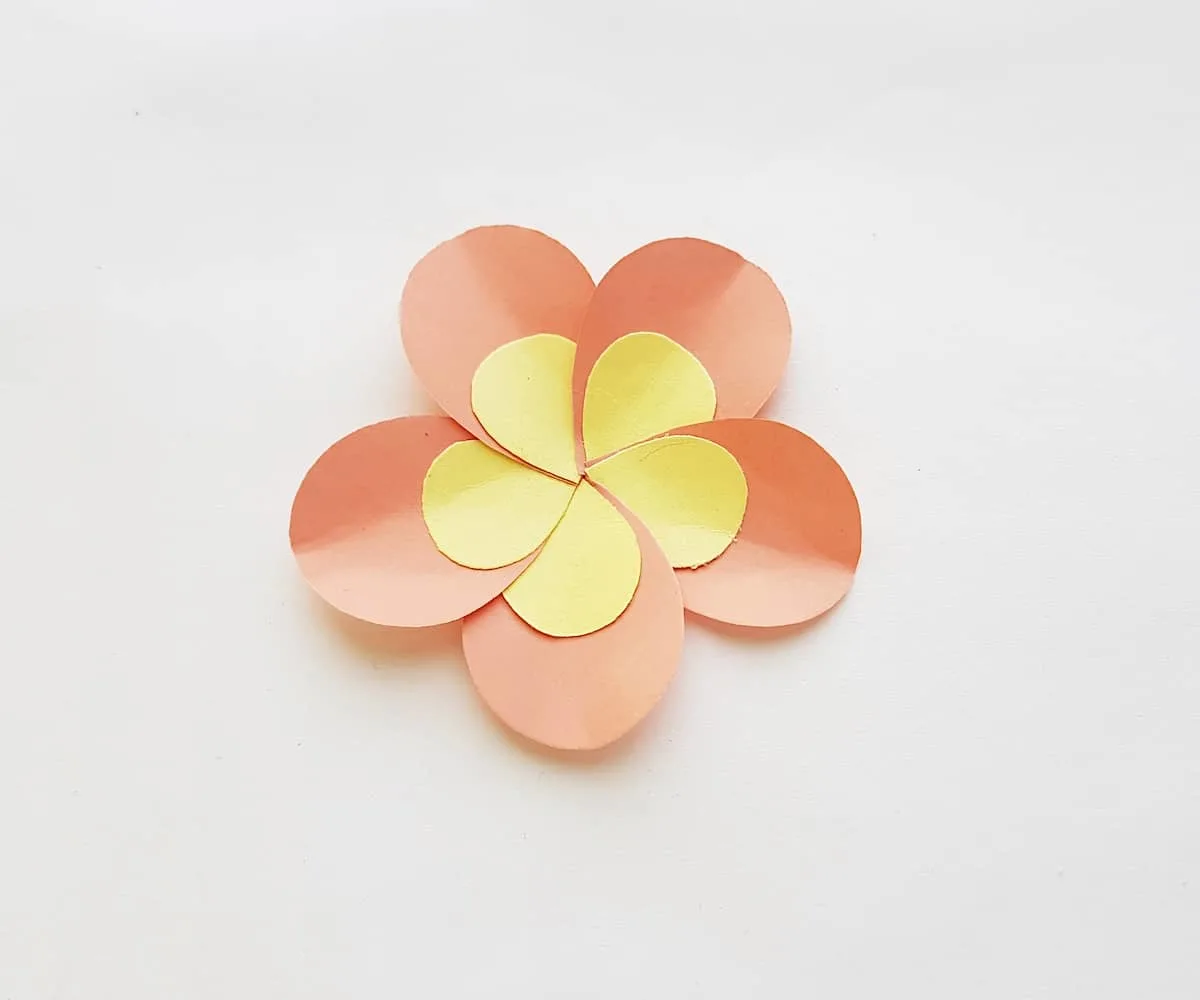 Step 7
Attach the leaves to the back of the plumeria paper flowers. You can gently fold the leaf in half before gluing to give it some dimension and a 3D effect.