These cute no-sew Santa hat ornaments are so easy to make! Using a toilet paper tube roll and some strings of yarn, you can easily make quite a few of these adorable decorations for your Christmas tree.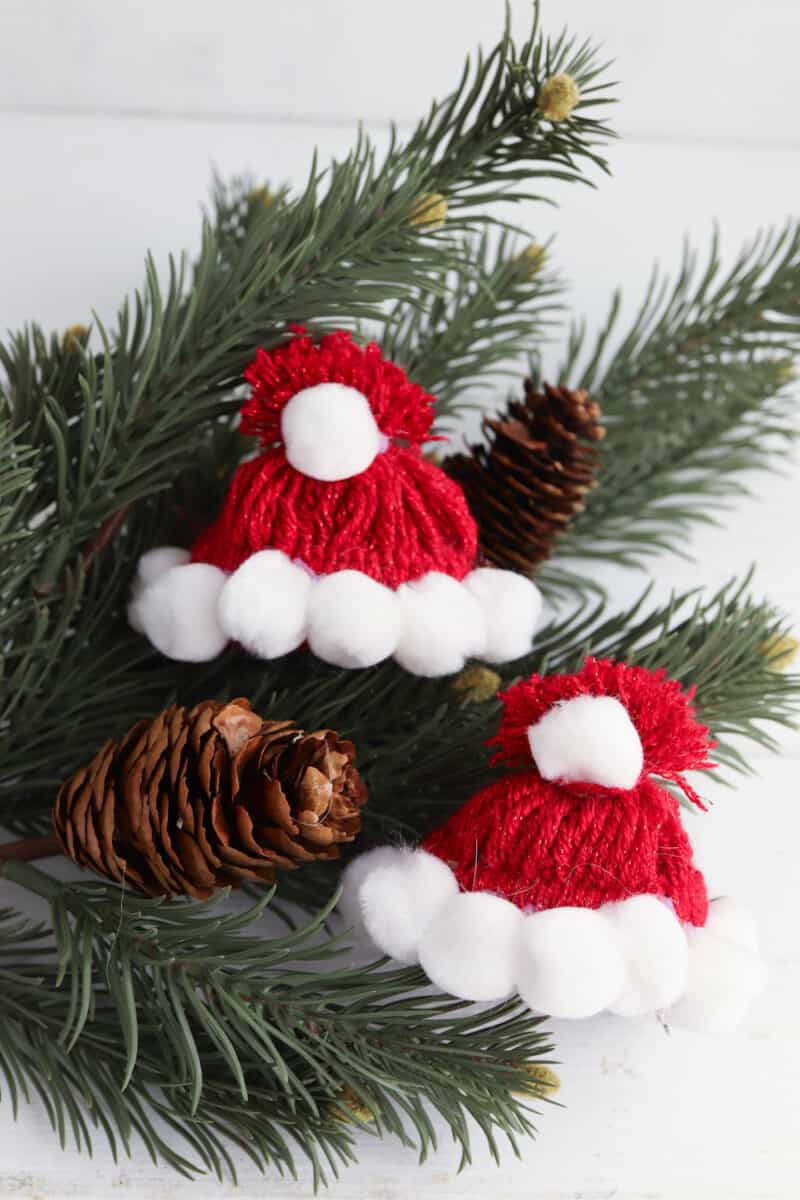 What I love about this simple DIY is that there are no patterns to cut. And you don't need a lot of fancy materials.
If you have a toilet paper tube or paper towel tube, along with some red yarn and Pom Poms, that's all you need to start crafting right now!
Check out all of my easy crafts made from toilet paper tubes!
Pair these cute hats with this easy Letter to Santa ornament with a free printable.
How to Make Santa Hat Ornaments
Supplies
Cardboard tube (such as a toilet paper tube), cut into a one inch section
Red yarn, cut into several 6-inch sections
White pom poms
Hot glue gun (or craft glue)
Scissors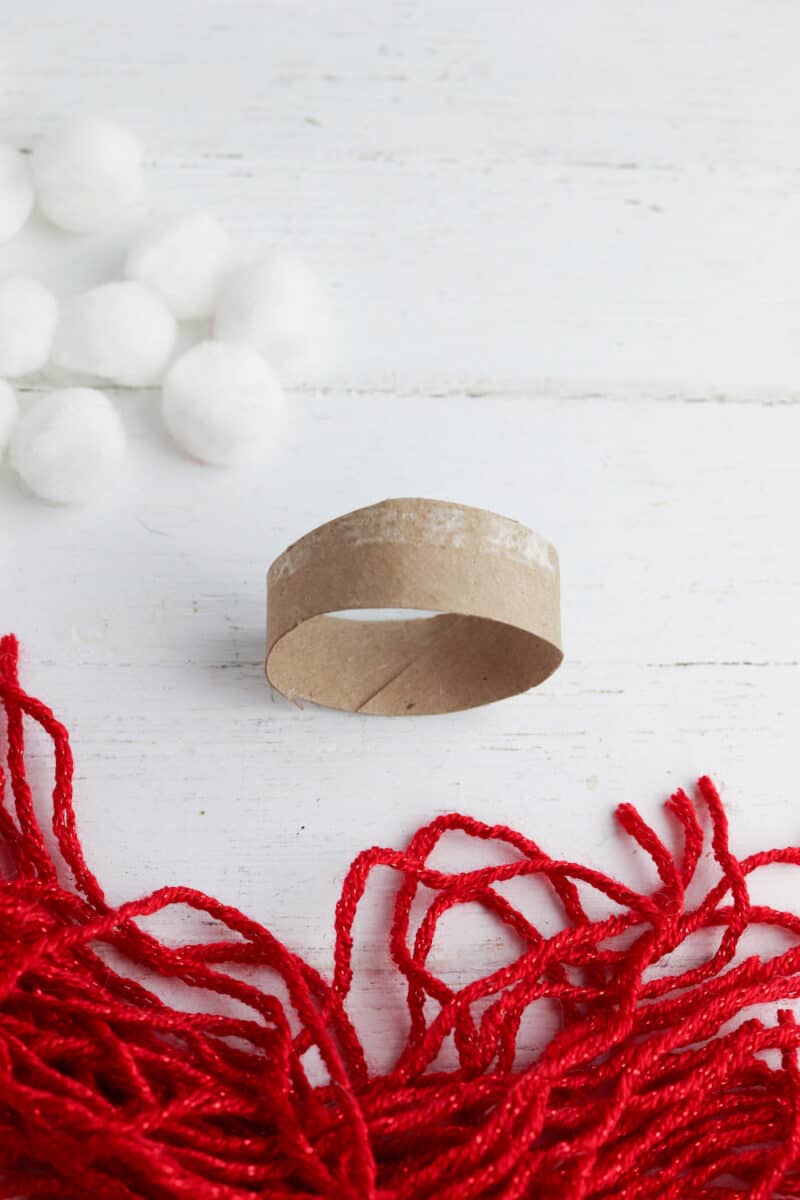 Directions
Step 1
Fold one piece of yarn in half to create a loop on one end. Place the yarn in the center of the cardboard tube. Wrap the cut ends around the outside of the tube and then pull through the loop. Keep the loop snug against the edge of the tube. This will keep the yarn attached to the roll.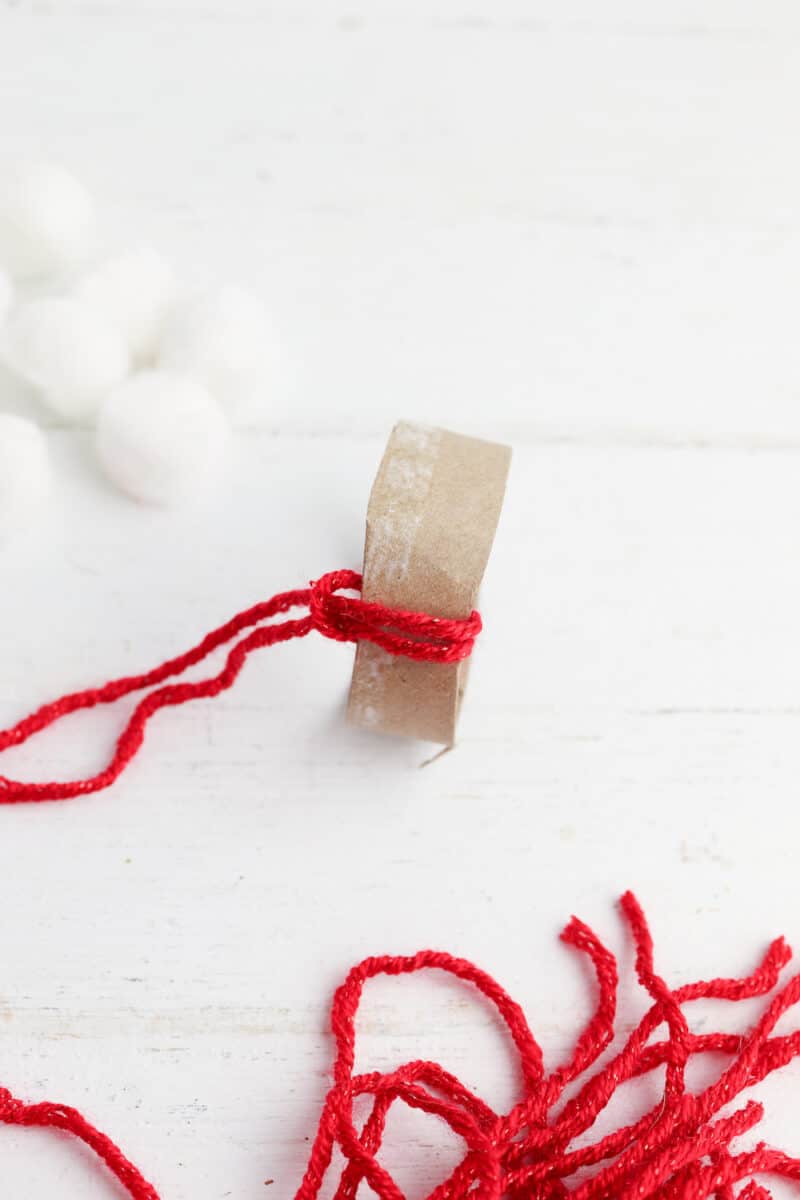 Continue attaching the yarn pieces in the same way until the entire tube is covered.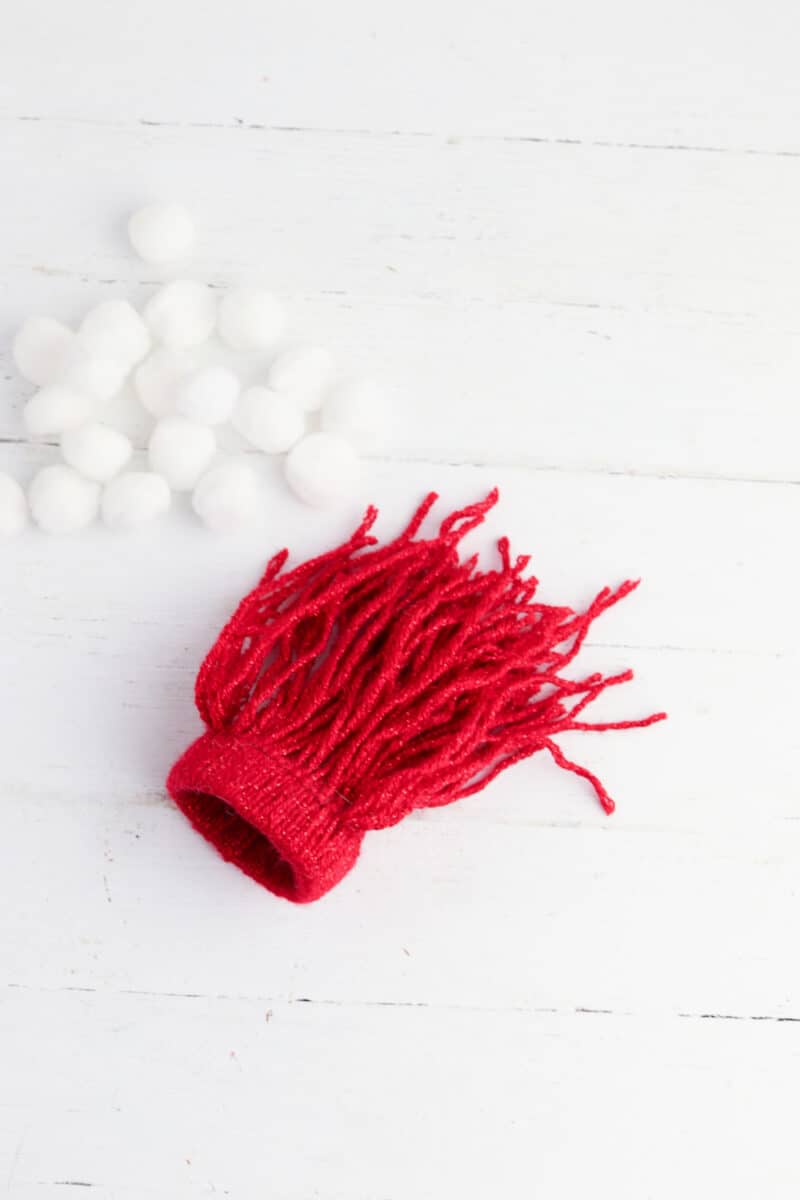 Step 2
Lay the tube down and straighten all of the pieces so they are laying in a straight line and all gathered together.
Now, put a piece of yarn under the hat, close to the center. Bring the cut ends of that piece around all of the yarns and tie it together tightly. Double knot the yarn. This will create your hat shape.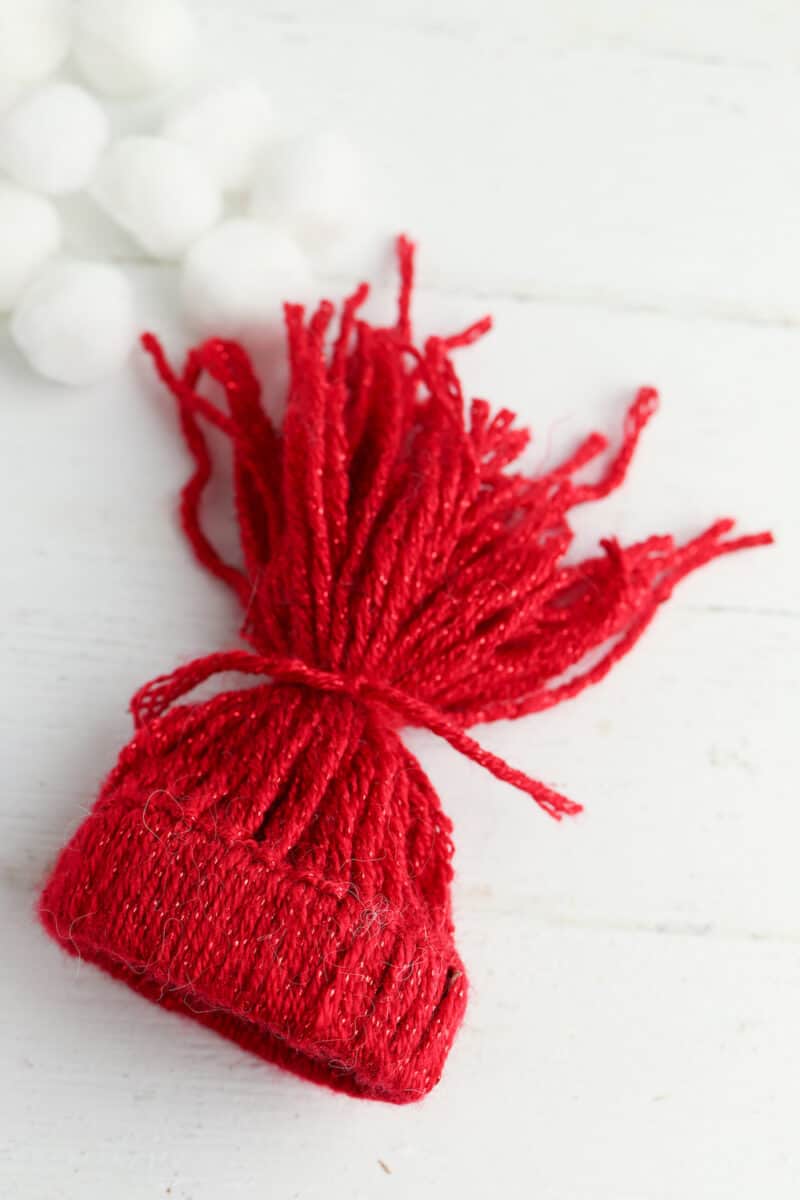 Shape your hat by trimming off the extra ends with scissors.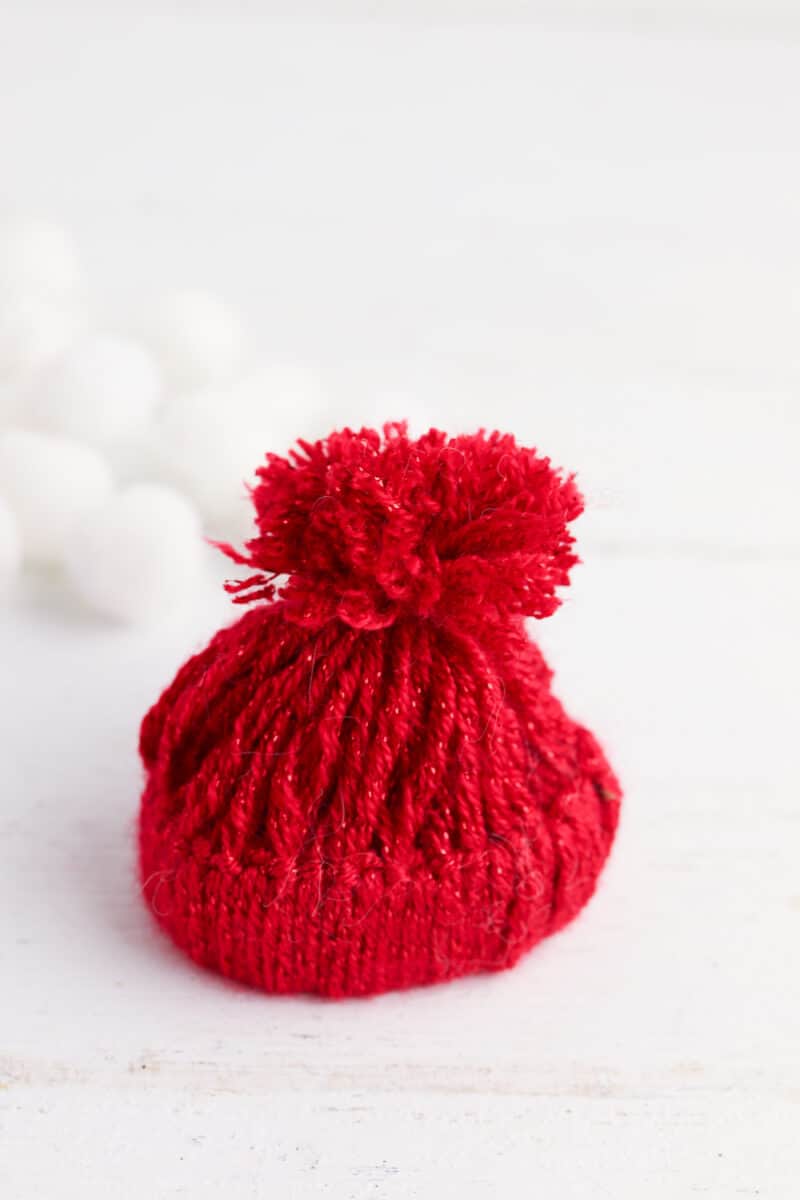 IF USING AS AN ORNAMENT: Wrap a piece of yarn around the top of the hat (in the same spot), make a large loop, and tie a knot in the ends. This will be your hanger.
Step 3
Use the hot glue gun or craft glue to attach the pom poms around the base of the hat. Add one to the top of the hat to cover the knot.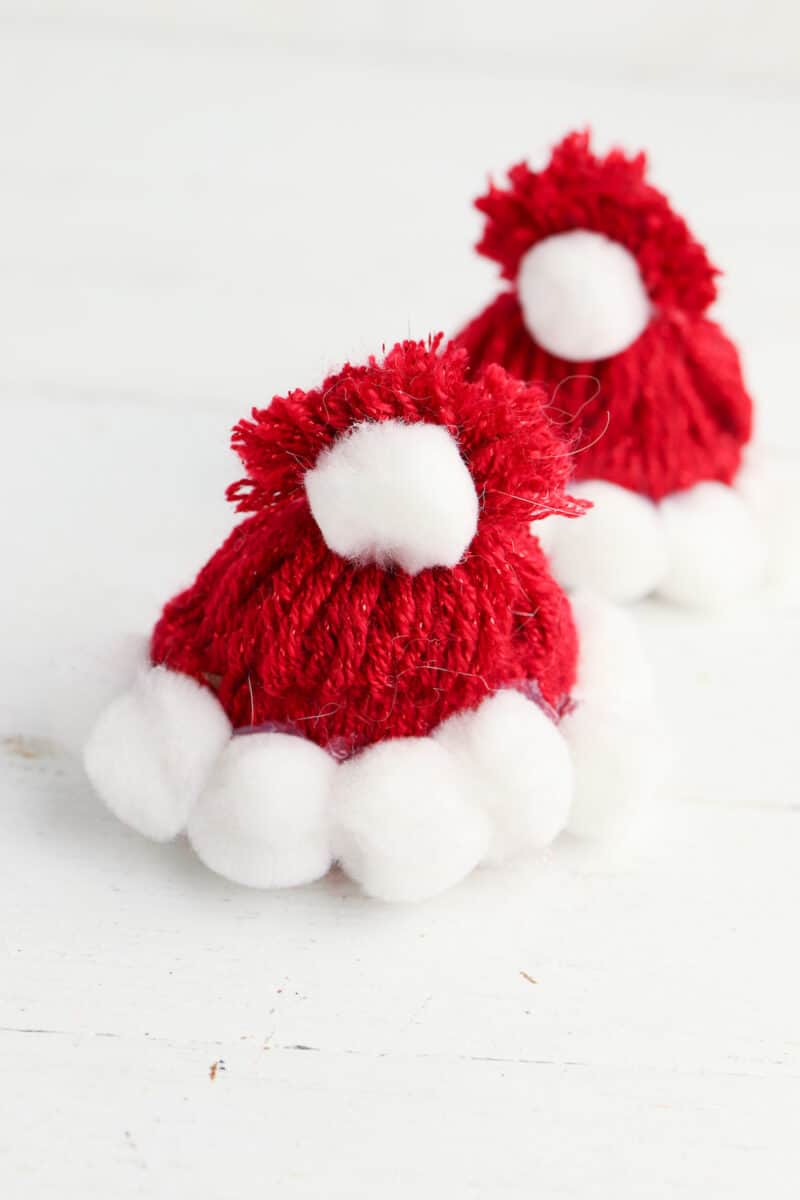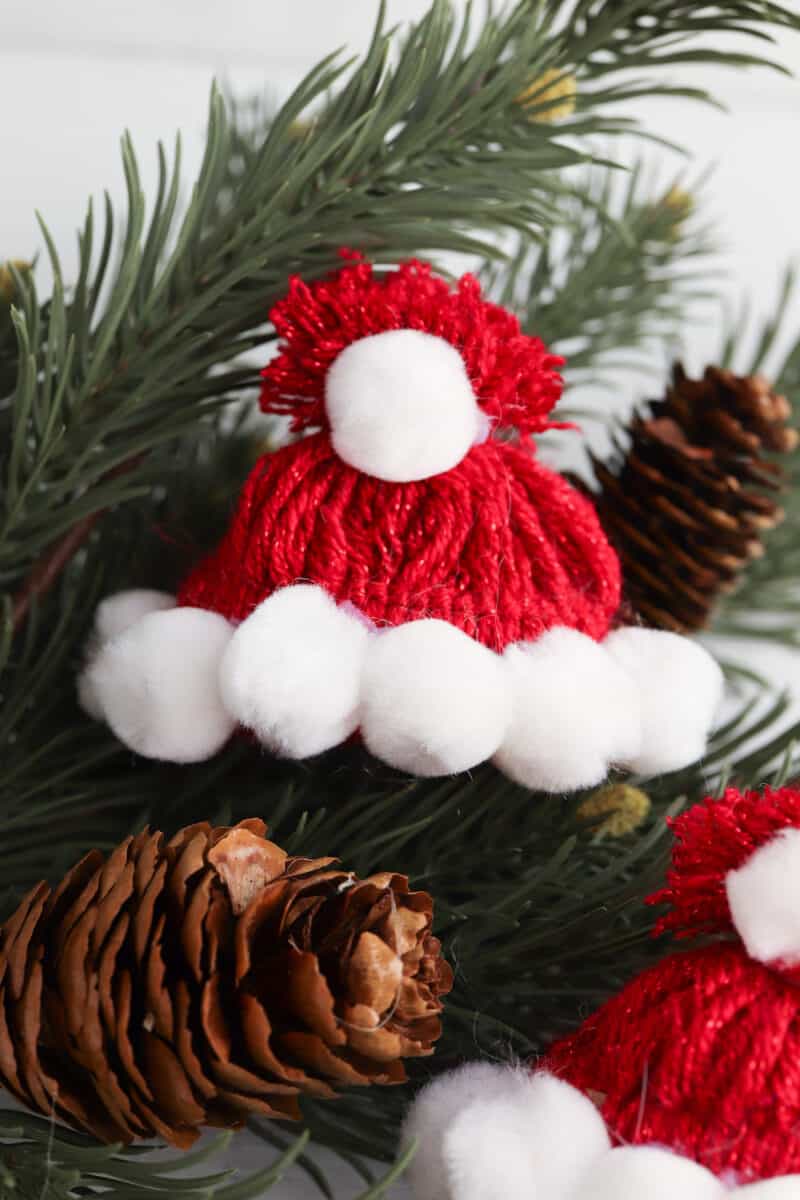 Love how easy these DIY Santa hats are to make? Then you'll want to check out my epic list of 71 No-Sew Ornament Ideas!