This easy DIY tassel tree uses Dollar Tree supplies for an inexpensive craft that looks high-end. I'd expect to find this boho-style Christmas tree decor in a store such as Pottery Barn or Anthropologie. But you can make it for just $2 at home!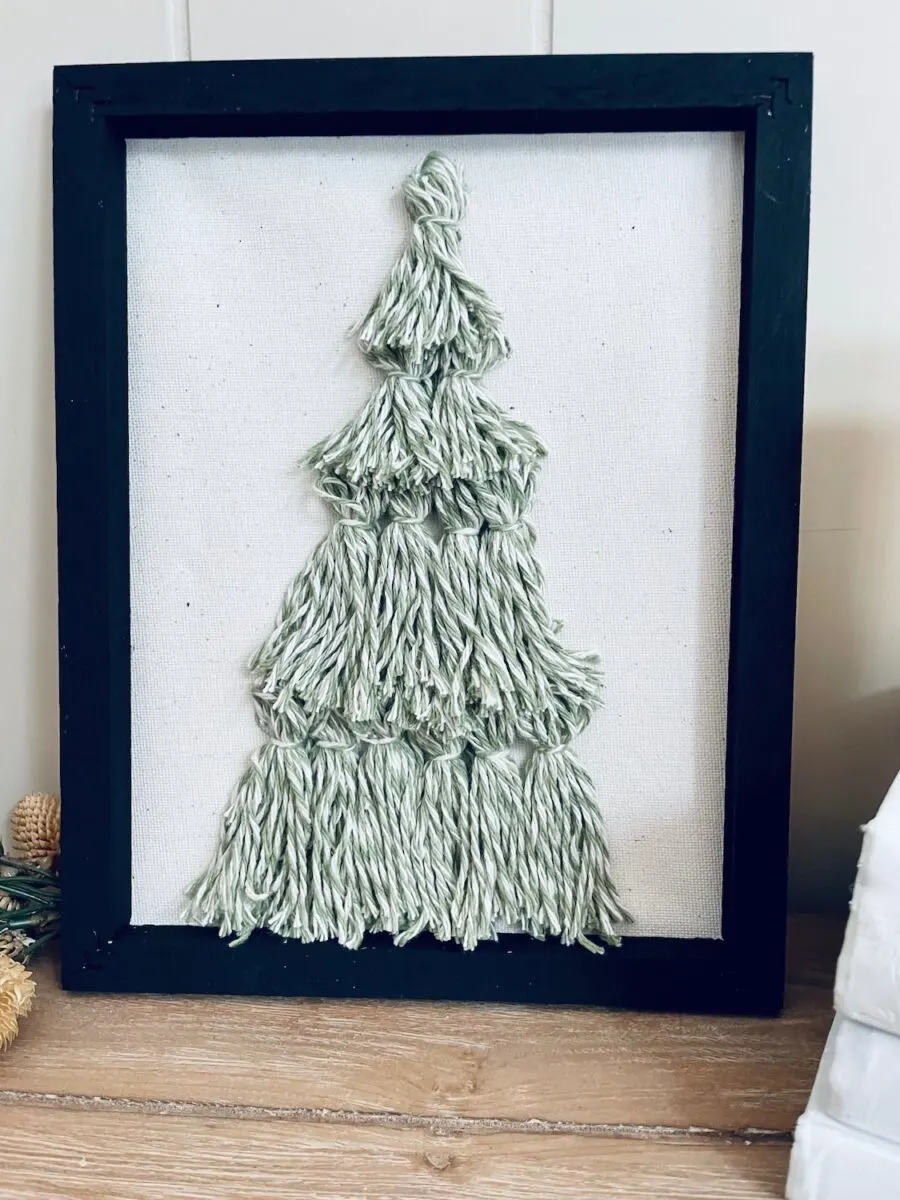 This craft also has a farmhouse fixer-upper feel, too. It's perfect if you are looking for homespun decor that fits a rustic, country theme.
This holiday sign can be customized in many ways. Here are some examples:
I used an 8 X 10 canvas frame. You can choose a smaller or larger canvas.
Use red and white striped baking twine instead of green and white for a peppermint candy-like tree.
Yarn can also be used to make the tassels.
Paint the frame any color you would like.
Add a felt star or heart to the top of the tree.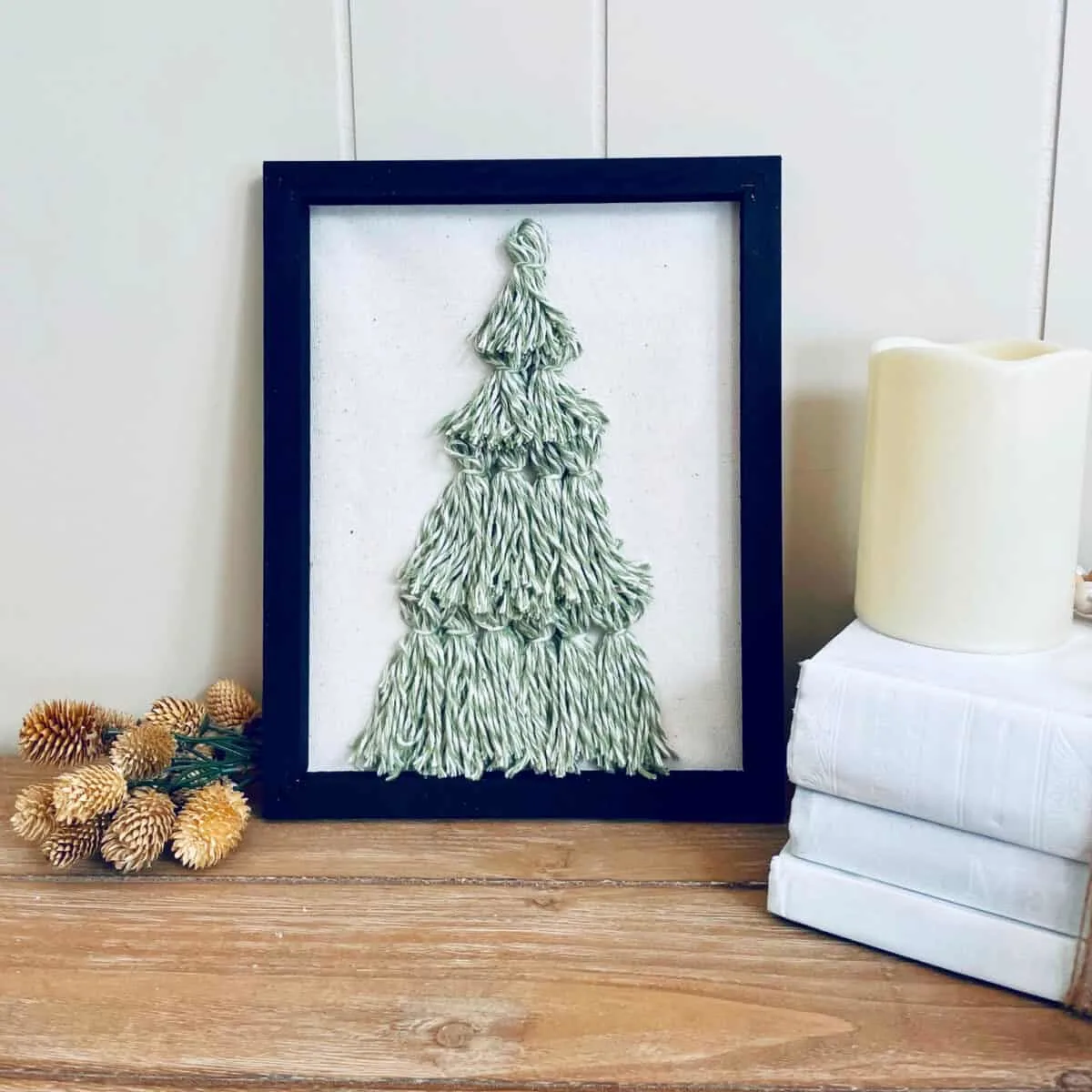 Be sure to check out all of my Dollar Tree craft ideas!
And for more rustic, farmhouse Christmas decor, you will want to see these easy DIYs:
How to Make a Tassel Christmas Tree
I bought all of my supplies at Dollar Tree. While I already had the Waverly black paint on hand, you could find black paint at the dollar store, too.
Supplies
8 x 10 canvas sign
Black Paint (I used Waverly Ink Chalk Paint)
Scissors
Paint Brush
Green and White Cotton twine string (I got mine from Dollar Tree)
Hot Glue Gun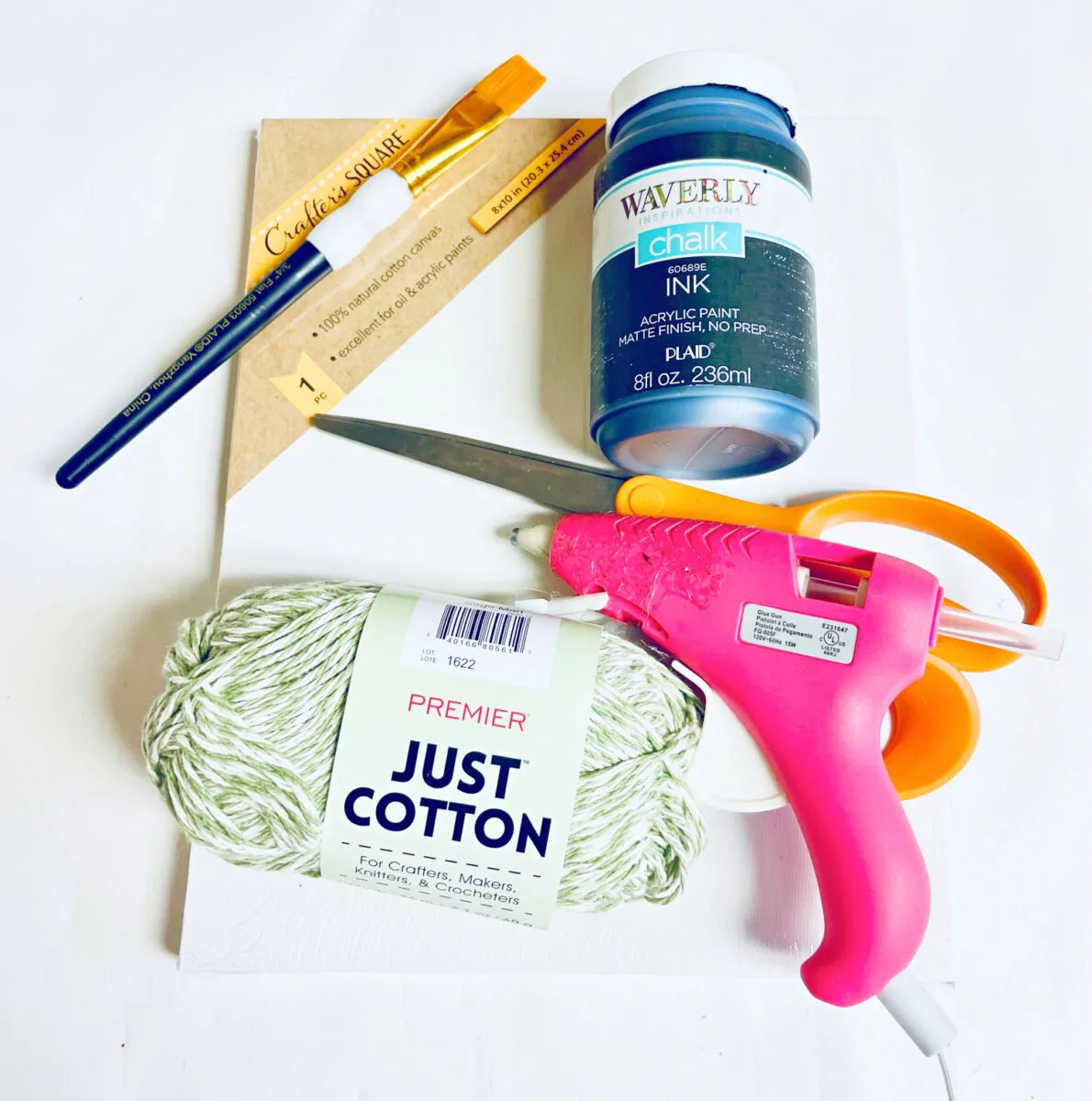 Directions
Step 1
Removing the canvas from the wooden frame. I used scissors to pry out the staples. Then I gently pulled on the canvas until it came off.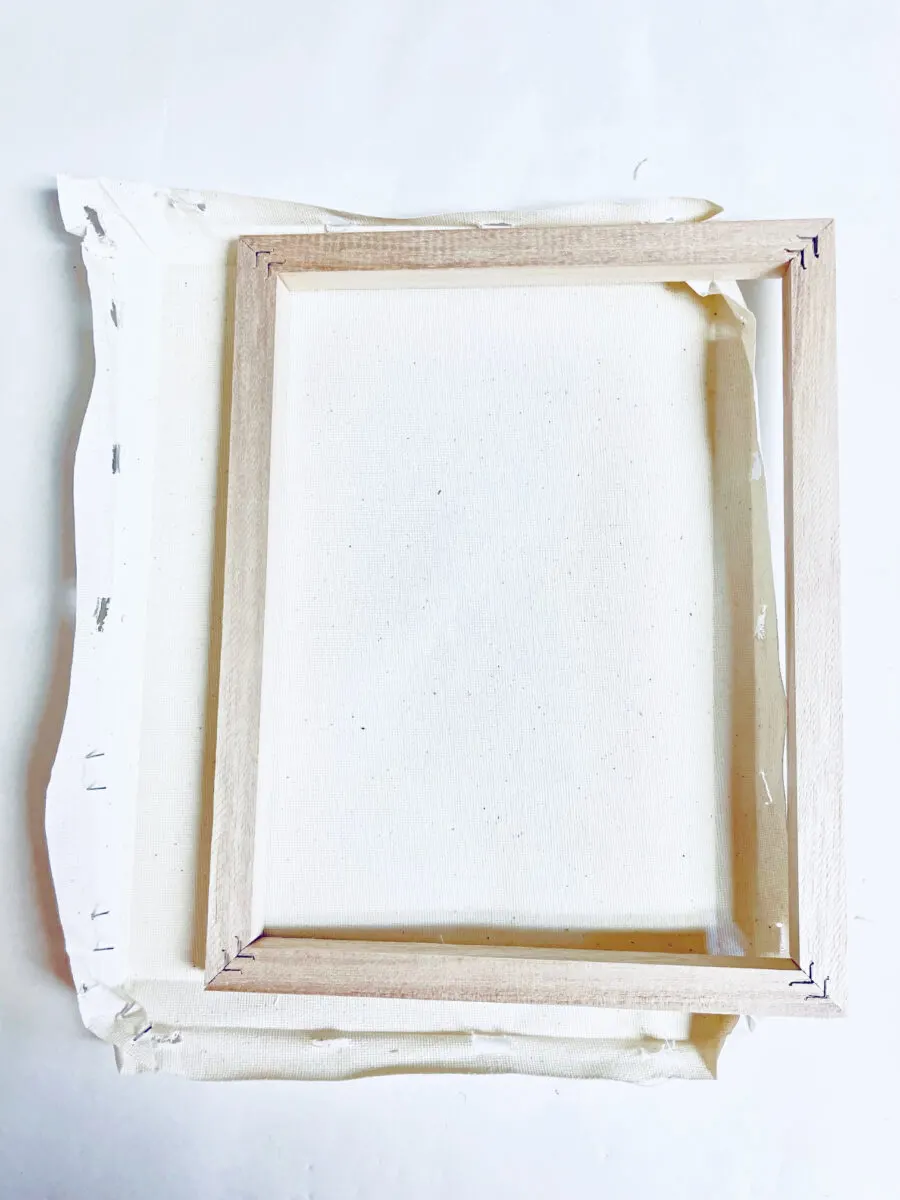 Step 2
The canvas will be bigger than the back of the frame now. Trim around the sides of the canvas until it is a size where it can be glued onto the back of the frame without excess canvas peeking out from the sides.
Step 3
Paint the frame black. If you need more than one coat to cover, allow to dry completely between coats of paint.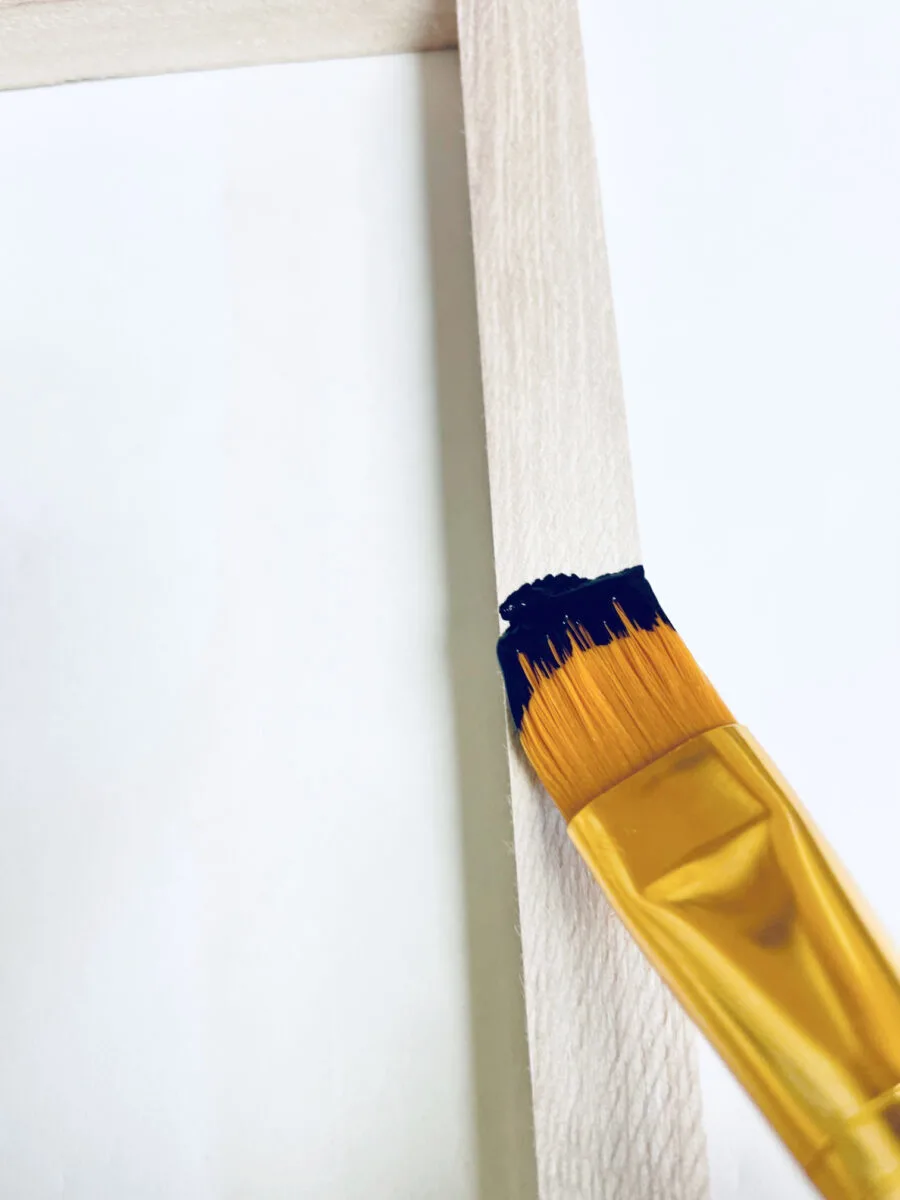 Step 4
Glue the canvas to the back of the frame using hot glue. Be sure to pull it snuggly and tightly so that it doesn't have wrinkles.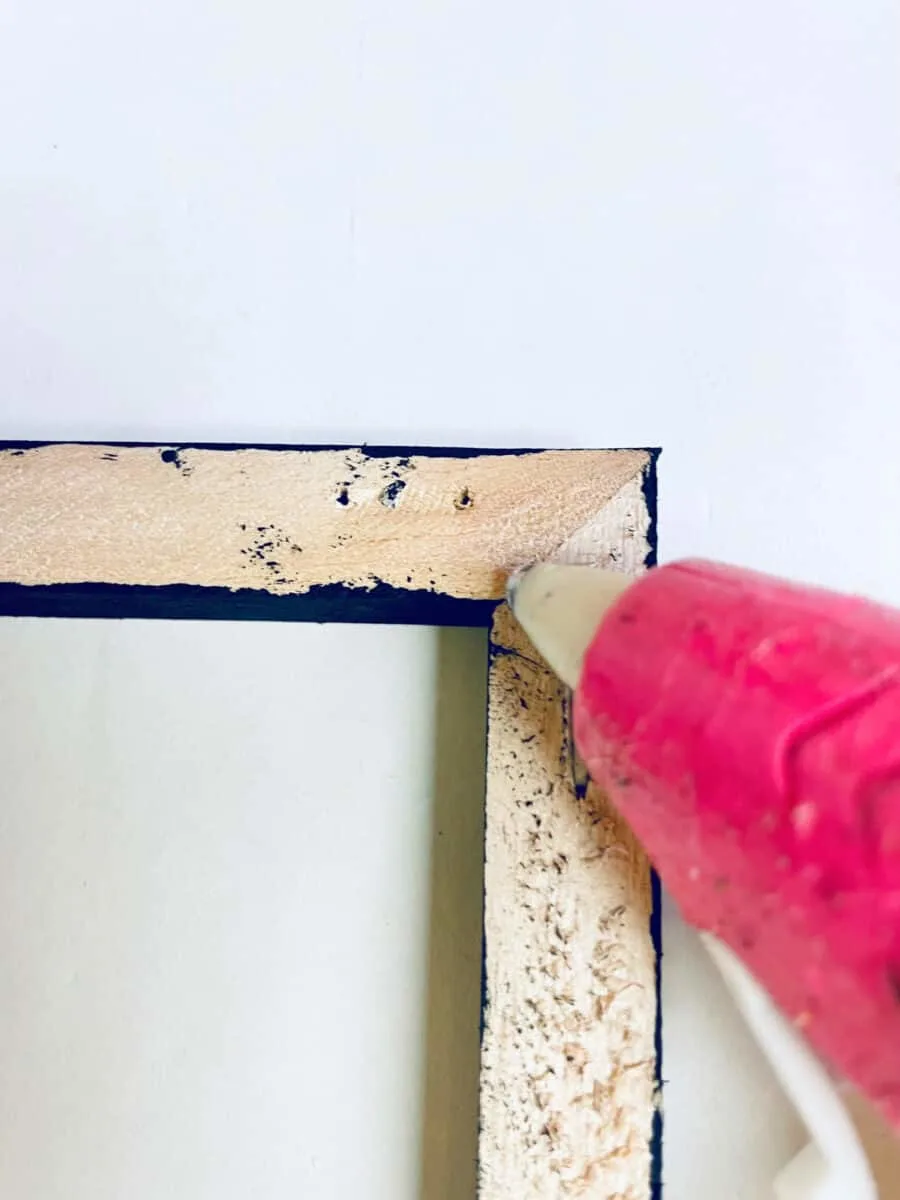 Step 5
To make tassels for the tree, wrap the string around four fingers about 15 times. If you want bigger tassels, you can wrap more string around. Cut the string at the end after you have wrapped it around your fingers enough.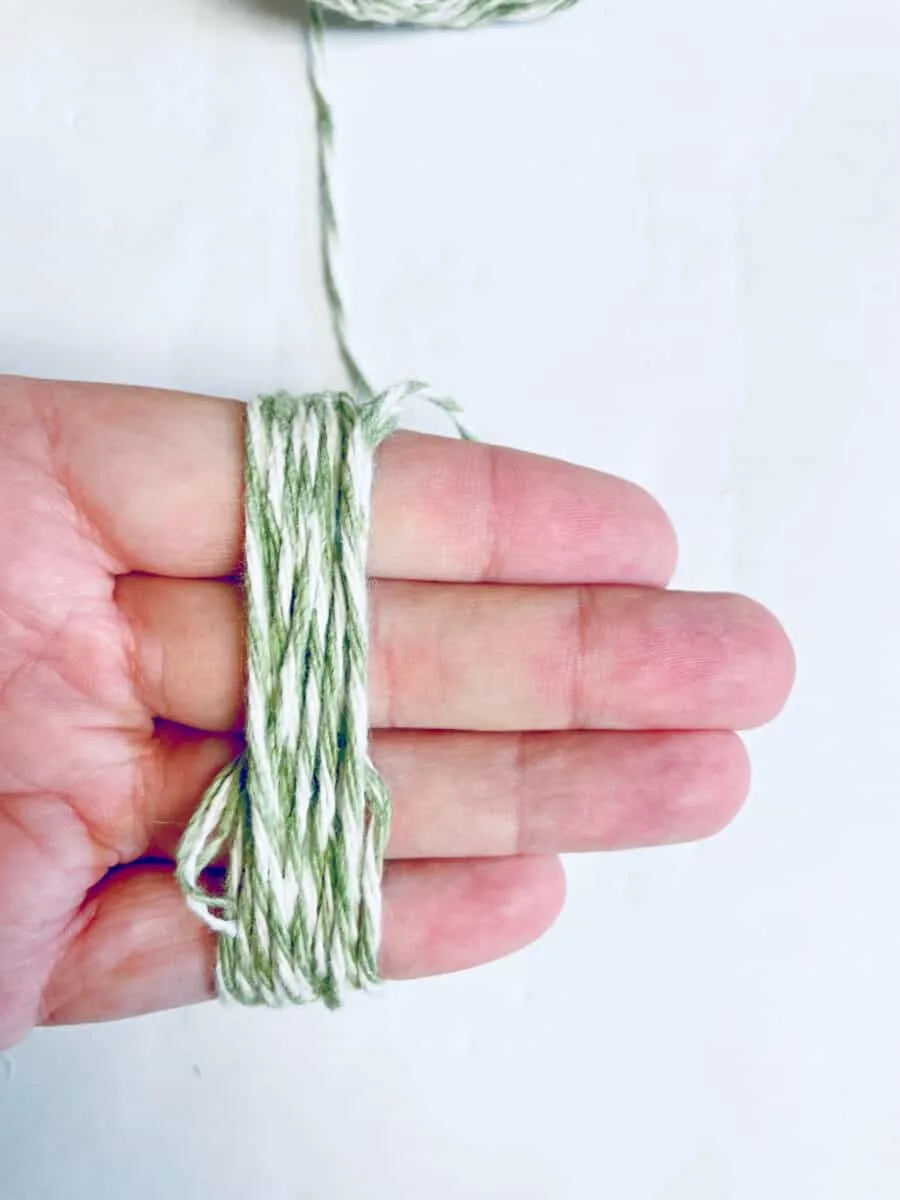 Cut a 4-inch piece of string. Tie it around the looped string just a little bit from the top.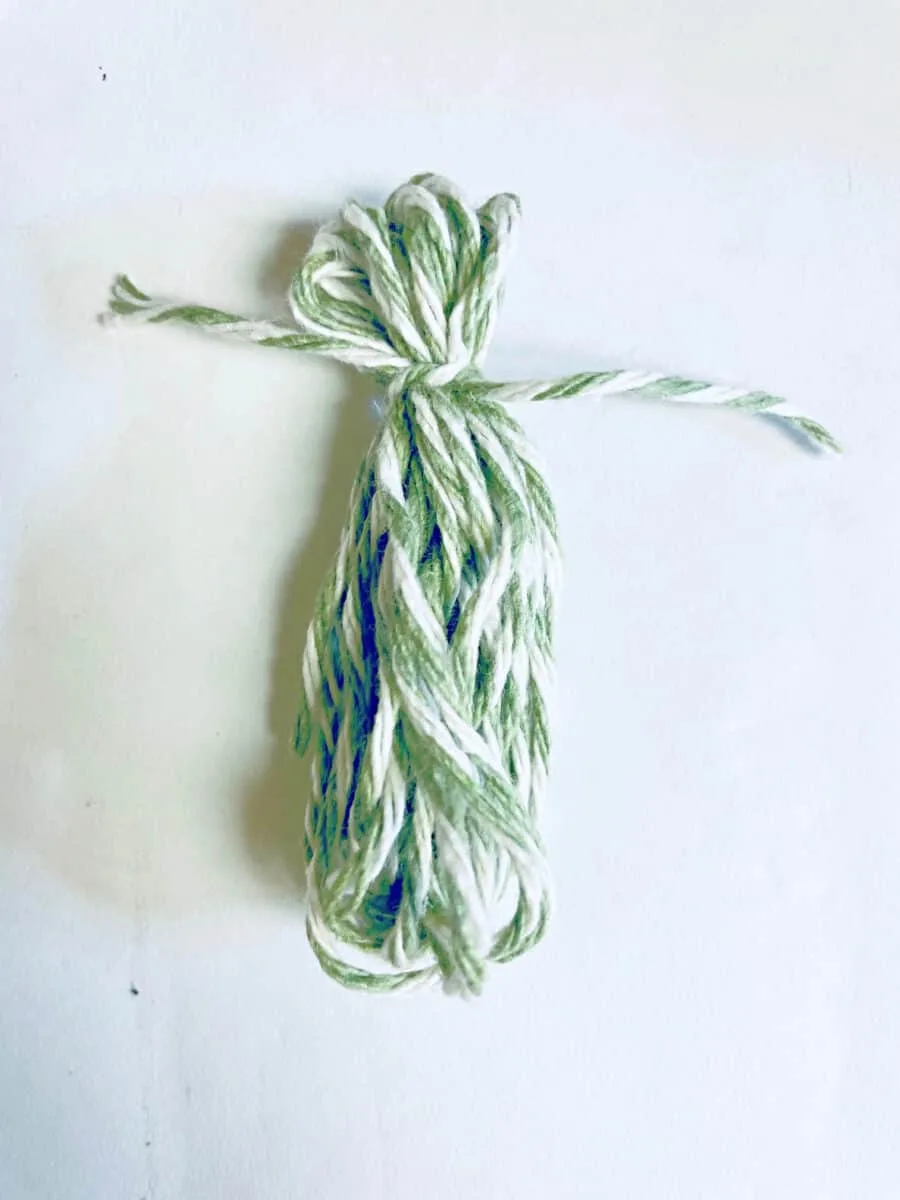 Now, cut the bottom of the tassel loop open. Your loop of string will now look like a flowing tassel.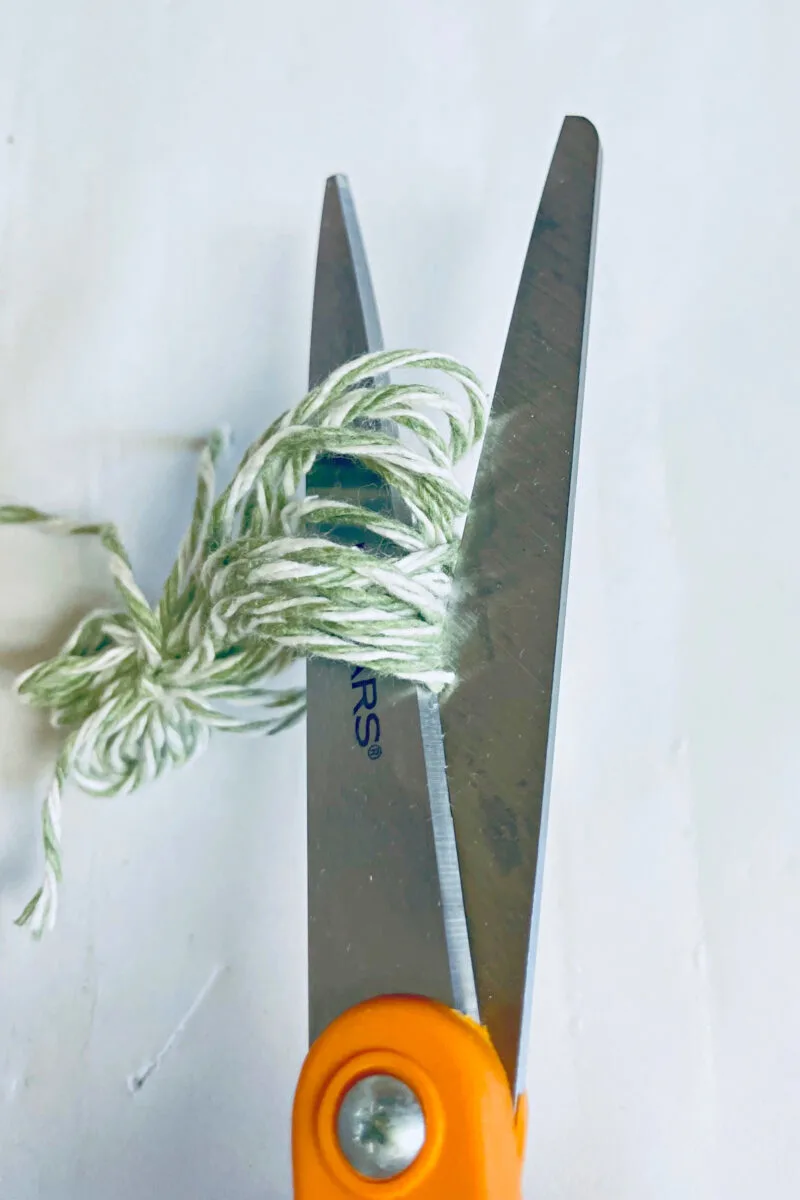 Repeat the steps until you have 13 tassels.
Step 6
Arrange the tassels on the canvas before gluing to find the proper placement. Arrange 6 tassels on the bottom; 4 above those, just slightly overlapping; 2 above those, and one on top. Hot glue to the canvas to form a tassel tree.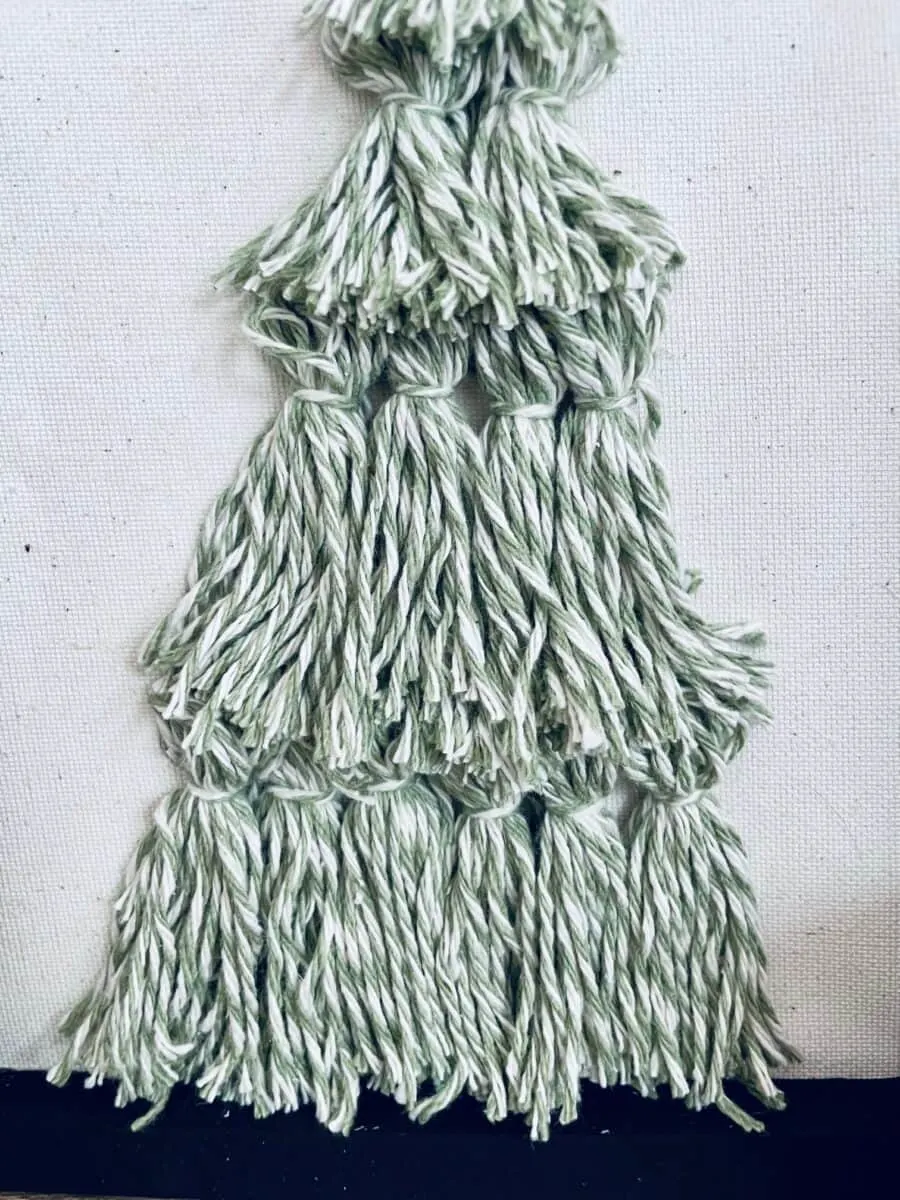 ---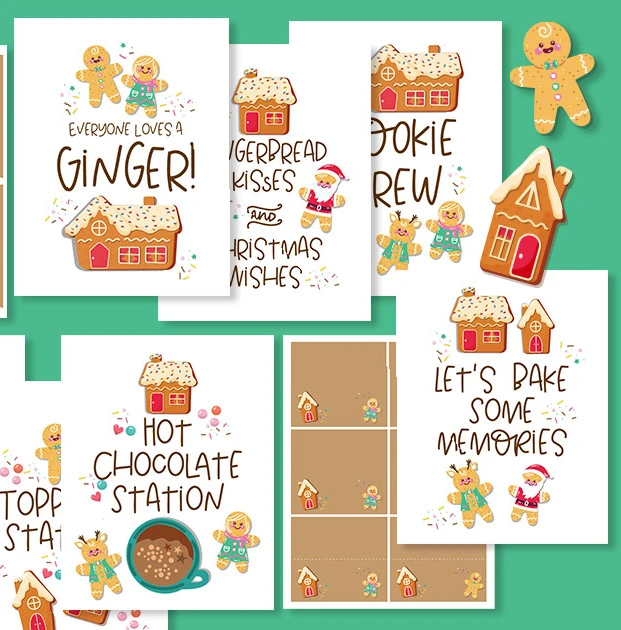 Gingerbread Decorating Printables
Love cute Christmas printables? Then be sure to get our fun gingerbread decorating signs, gift tags and cookie banner!

See more details of this cute party pack in the Single Girls DIY library!
---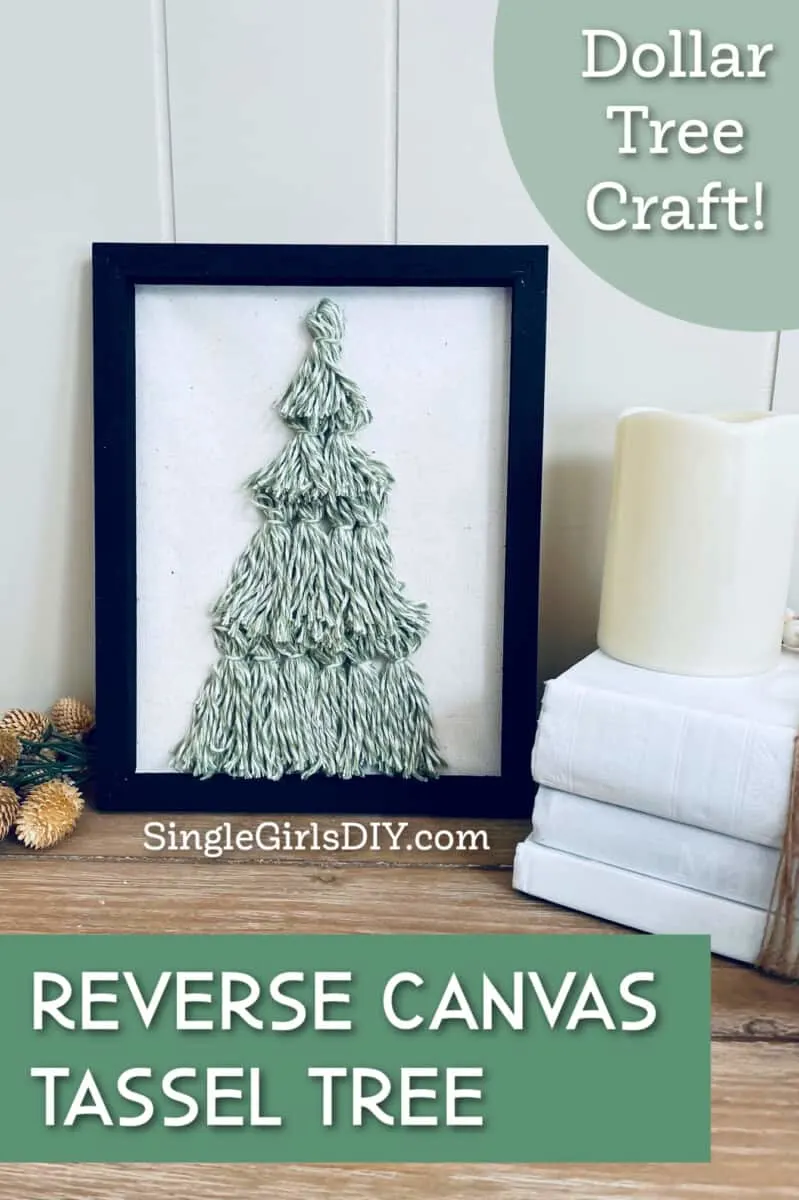 That's how you make a tassel tree and display it as a reverse canvas sign.