This cute Easter carrot sign is so easy to make with just a few items from the Dollar Tree! The farmhouse decor is perfect for a rustic and simple holiday decoration.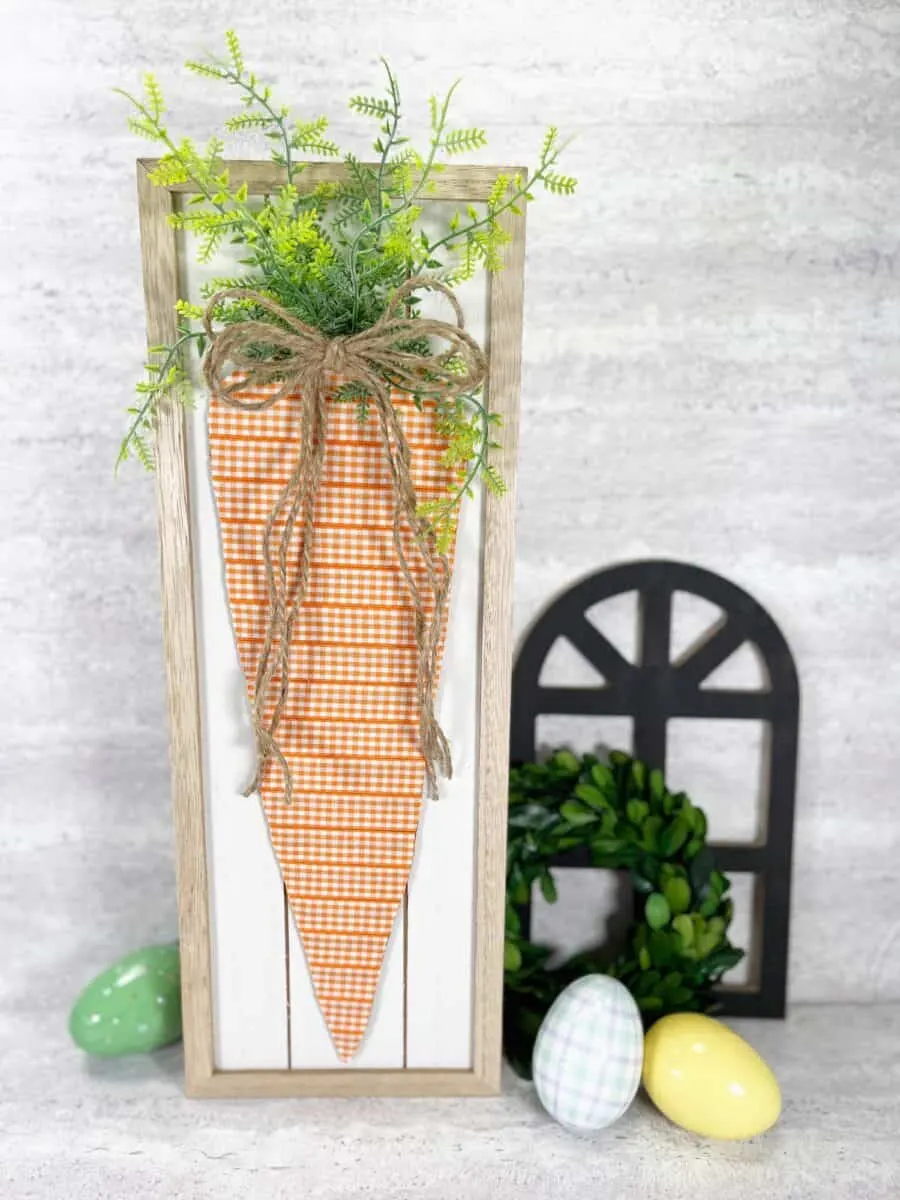 We bought all of the supplies from the Dollar Tree. You can probably find very similar items at other dollar stores, as well. Or repurpose a sign that you already have.
Be sure to check out all of our carrot crafts, including: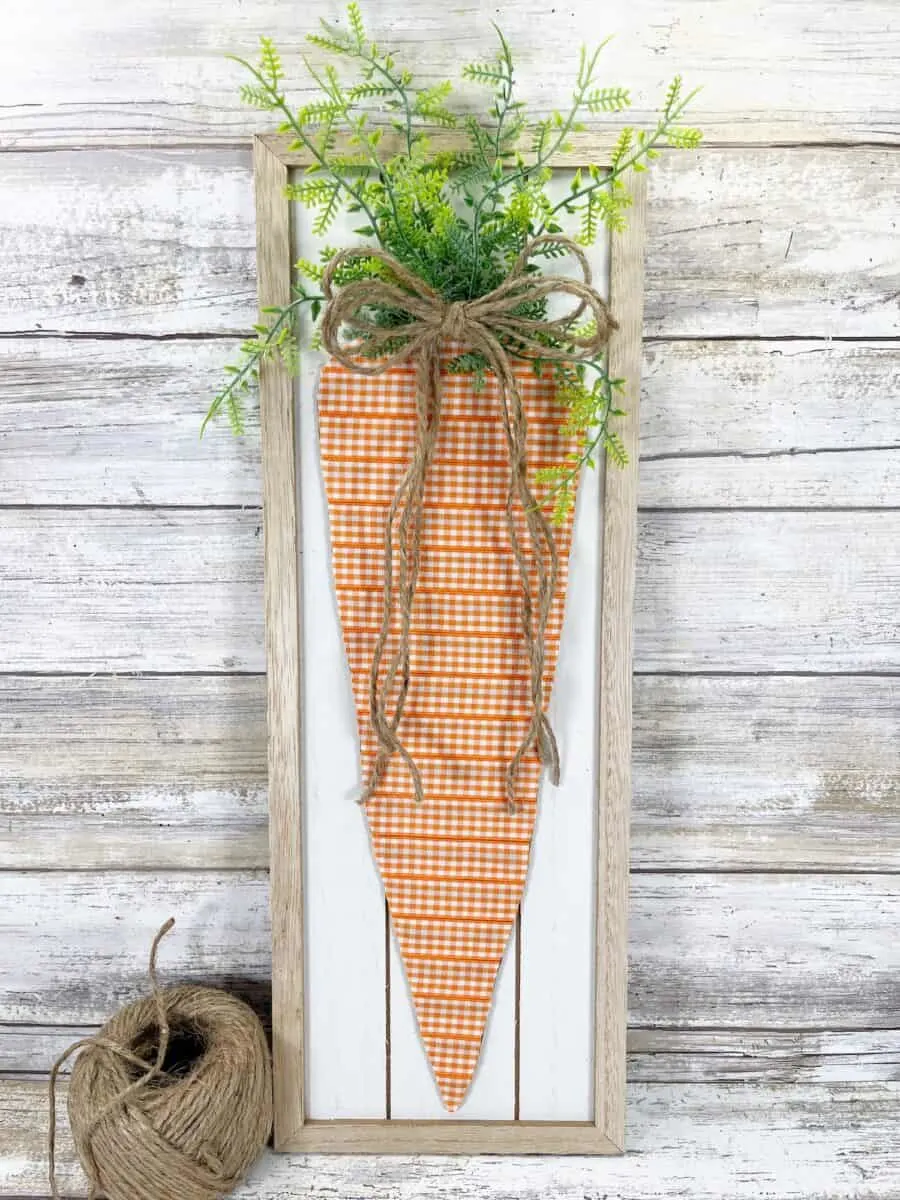 DIY Easter Carrot Sign
Supplies
Shiplap Sign
Natural Jute Twine
Silk Greenery
Orange Gingham Ribbon
Glue Gun
Recycled Cardboard Box
Scissors
Ruler
Pencil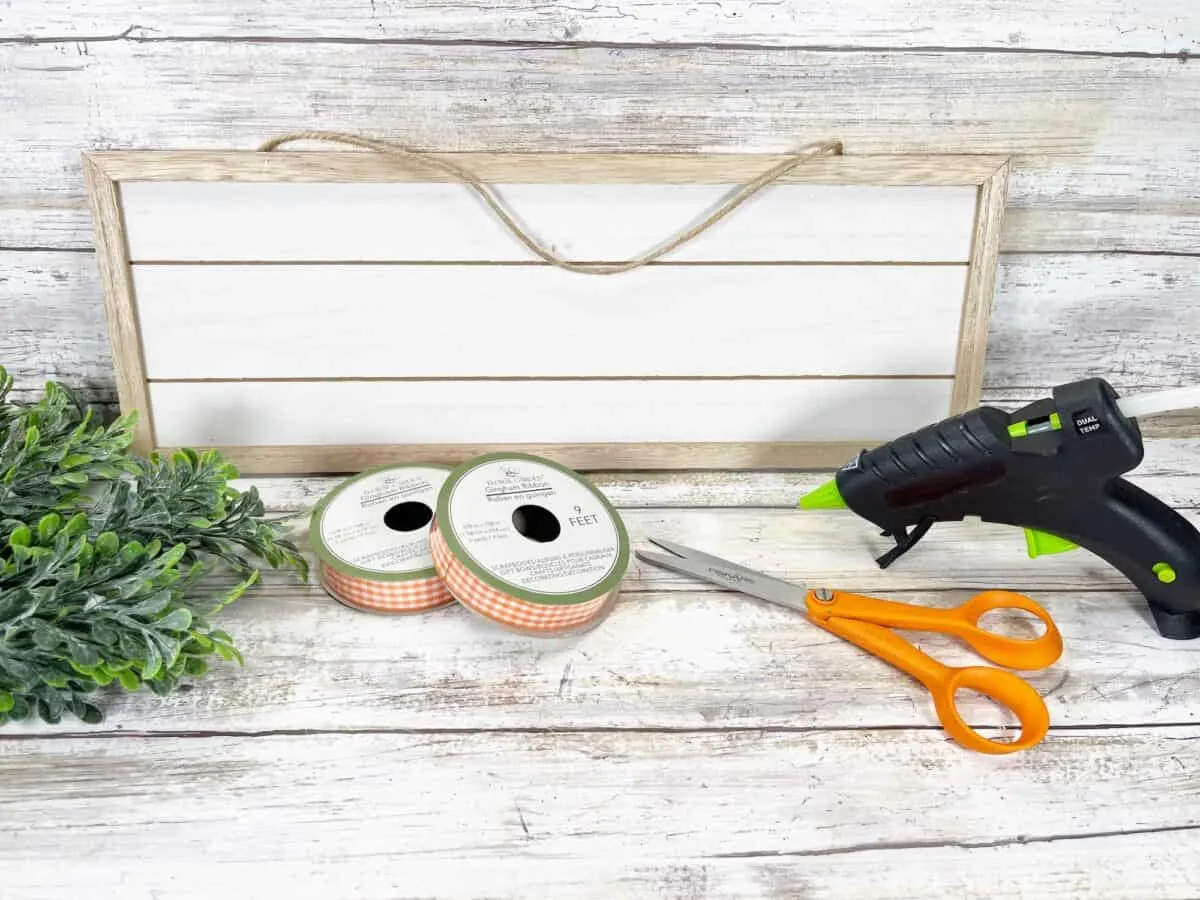 Directions
Detach the rope hanger from the shiplap sign.
Print and cut out the carrot sign pattern. Trace the carrot pattern onto a scrap of cardboard box material with a pencil. Cut out the carrot shape with scissors.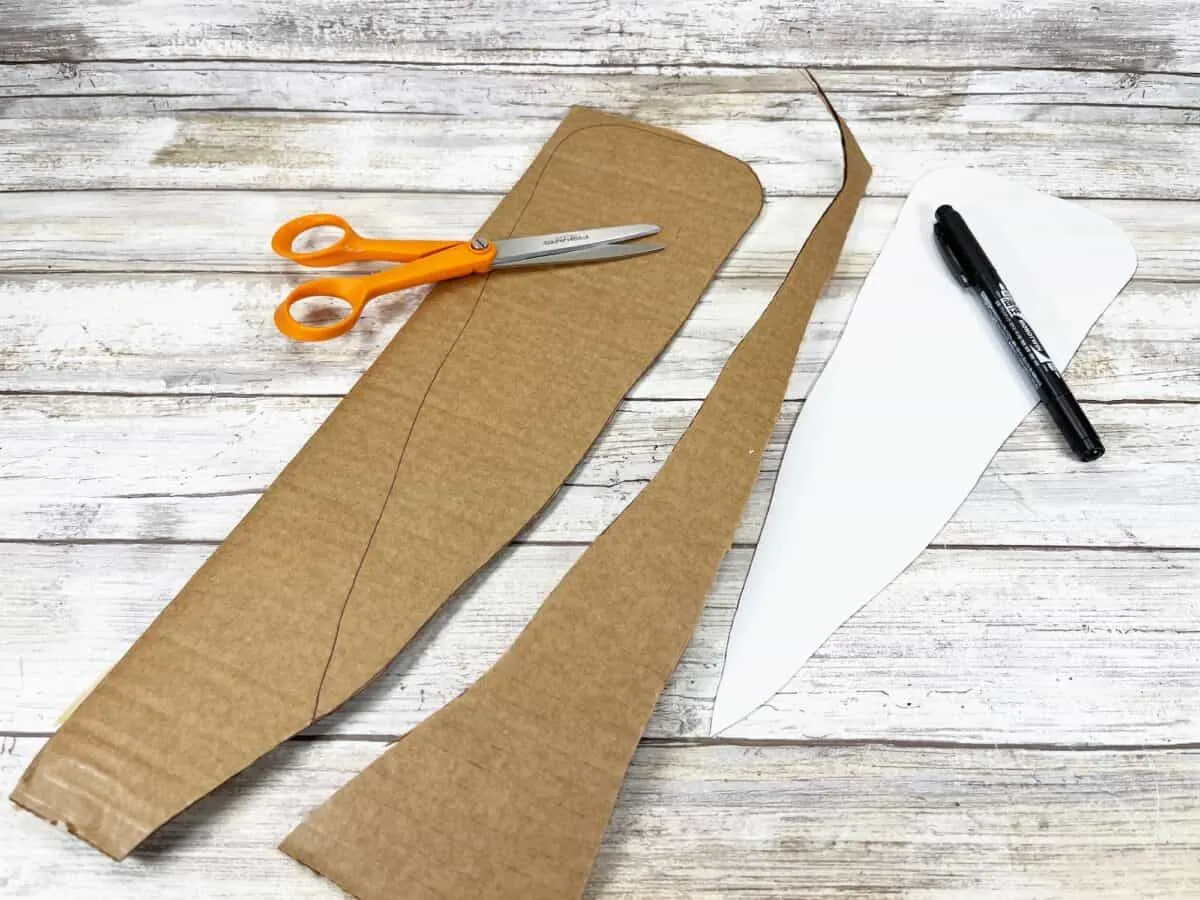 Attach strips of orange and white gingham ribbon to the cardboard carrot with a glue gun or craft glue. Start at the top and work your way down to the tip of the carrot.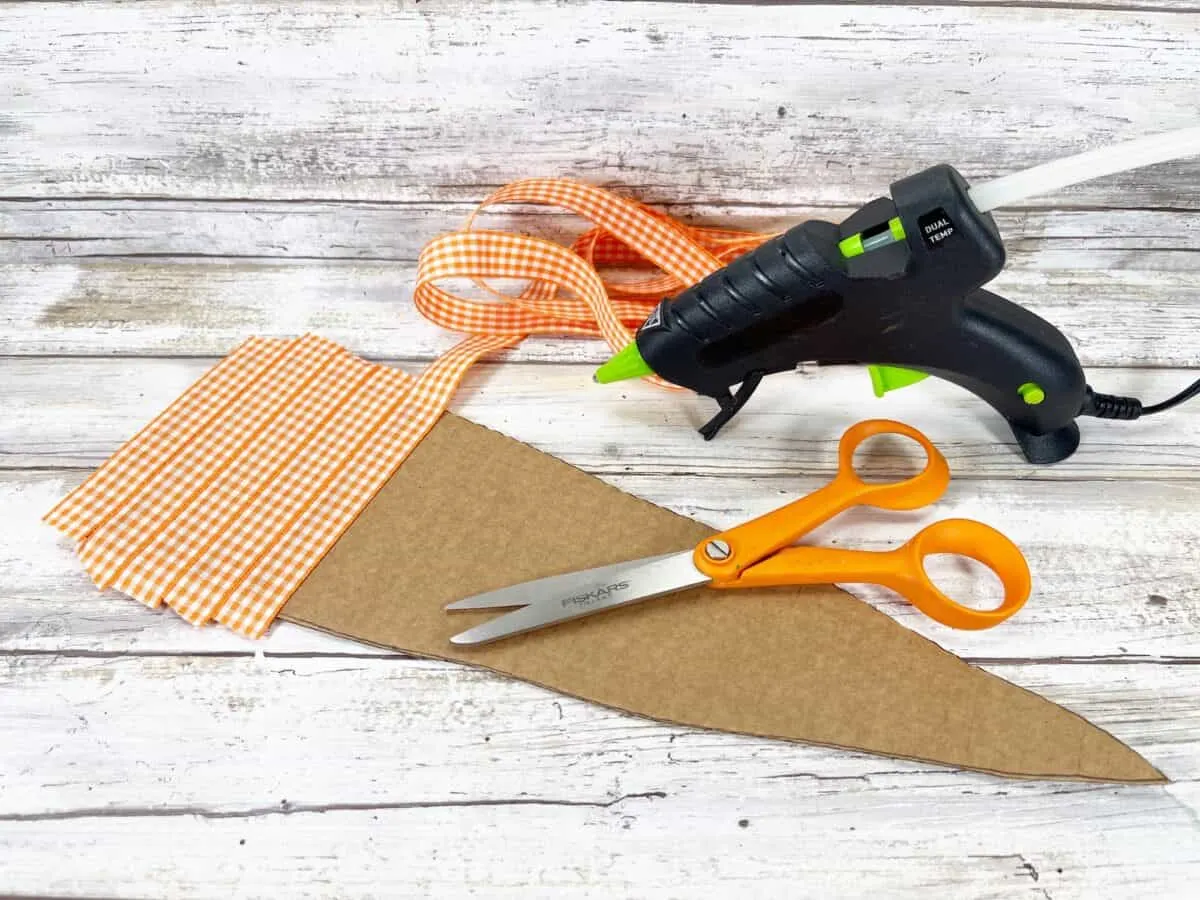 Trim any excess ribbon along the edges with scissors.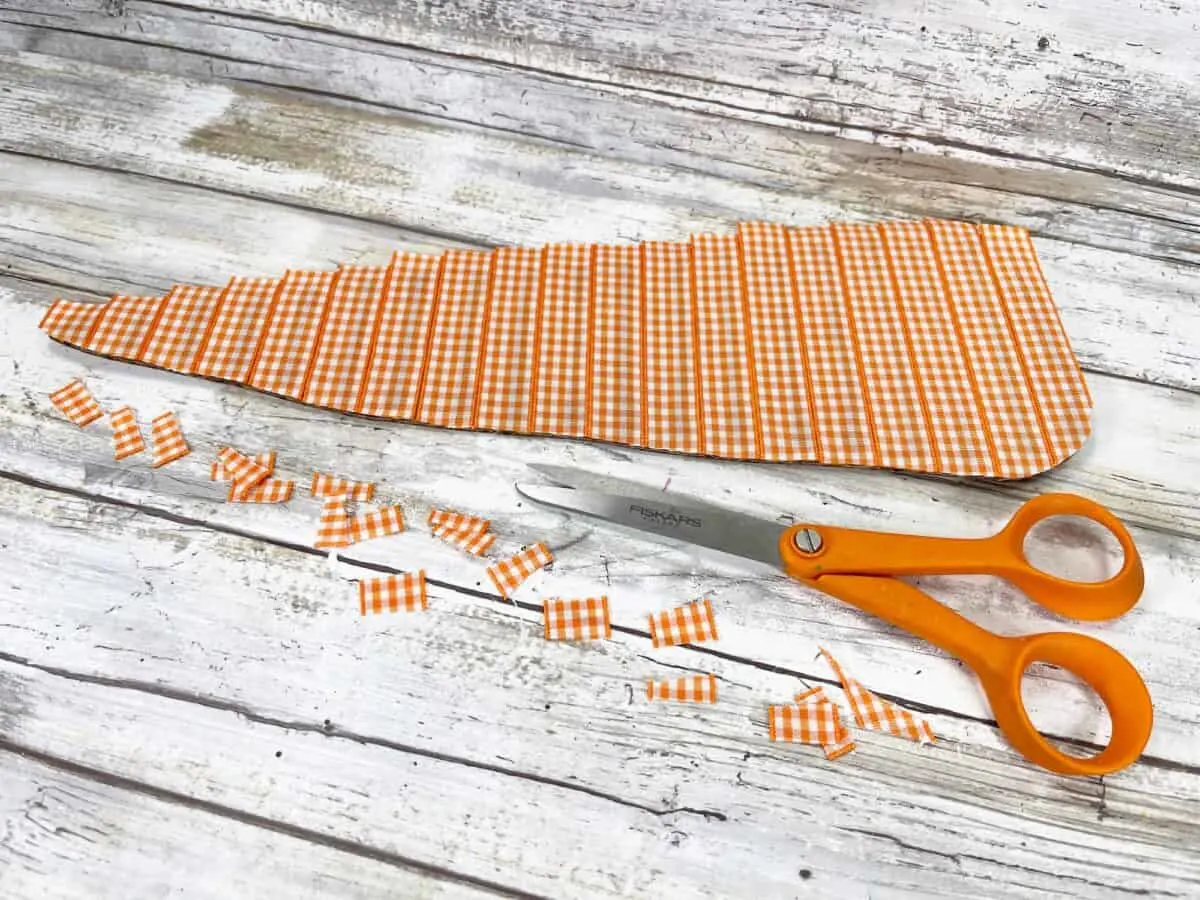 Glue the ribbon carrot to the shiplap sign, making sure to center the image.
Remove the leaves from a branch of silk greenery by sliding them off of the wire stems. Cut the plastic stems down to the leaves.
Starting at the top center of the carrot, attach the leaves with a glue gun. Continue adding leaves until the top looks like the fronds of a carrot.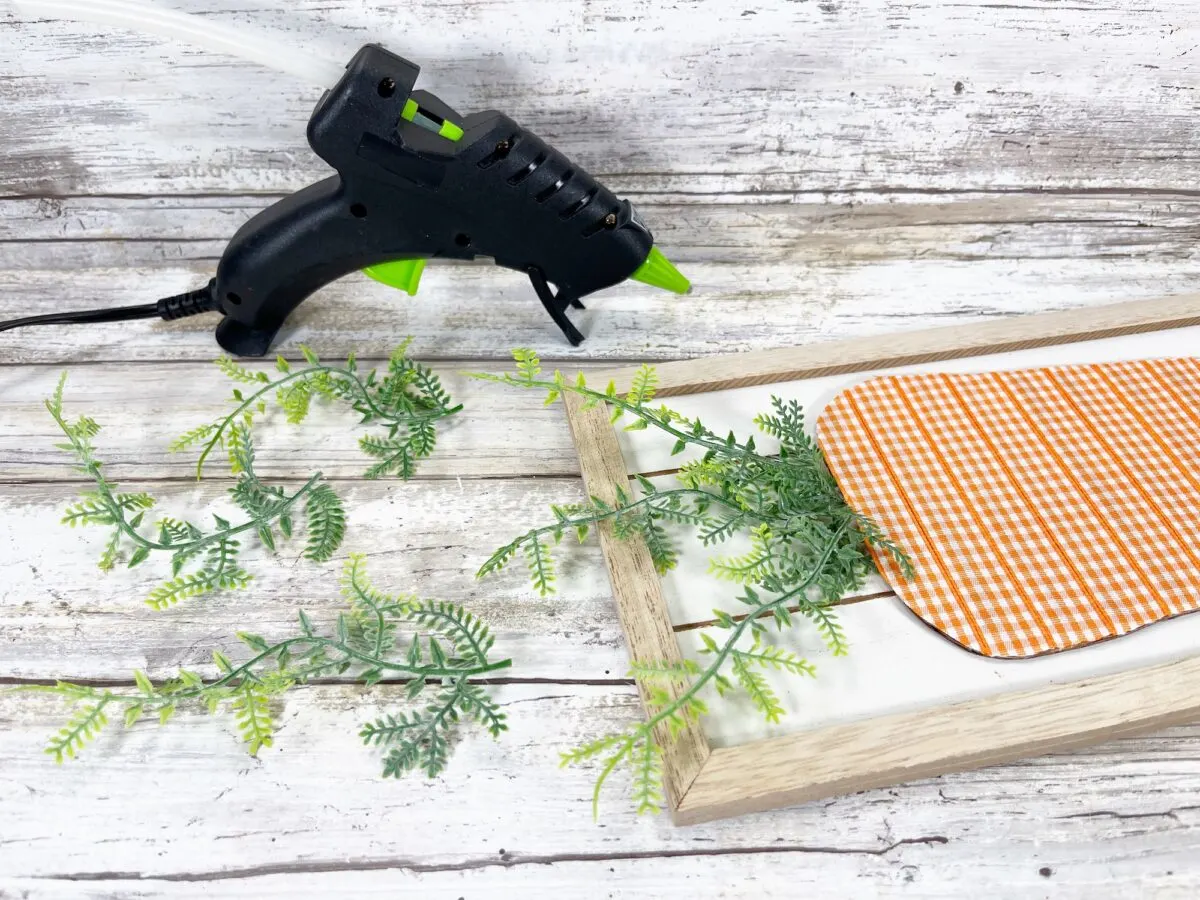 Measure and cut three lengths of twine that are 14" long each. Tie them into one bow and attach it to the top center of the ribbon carrot with a glue.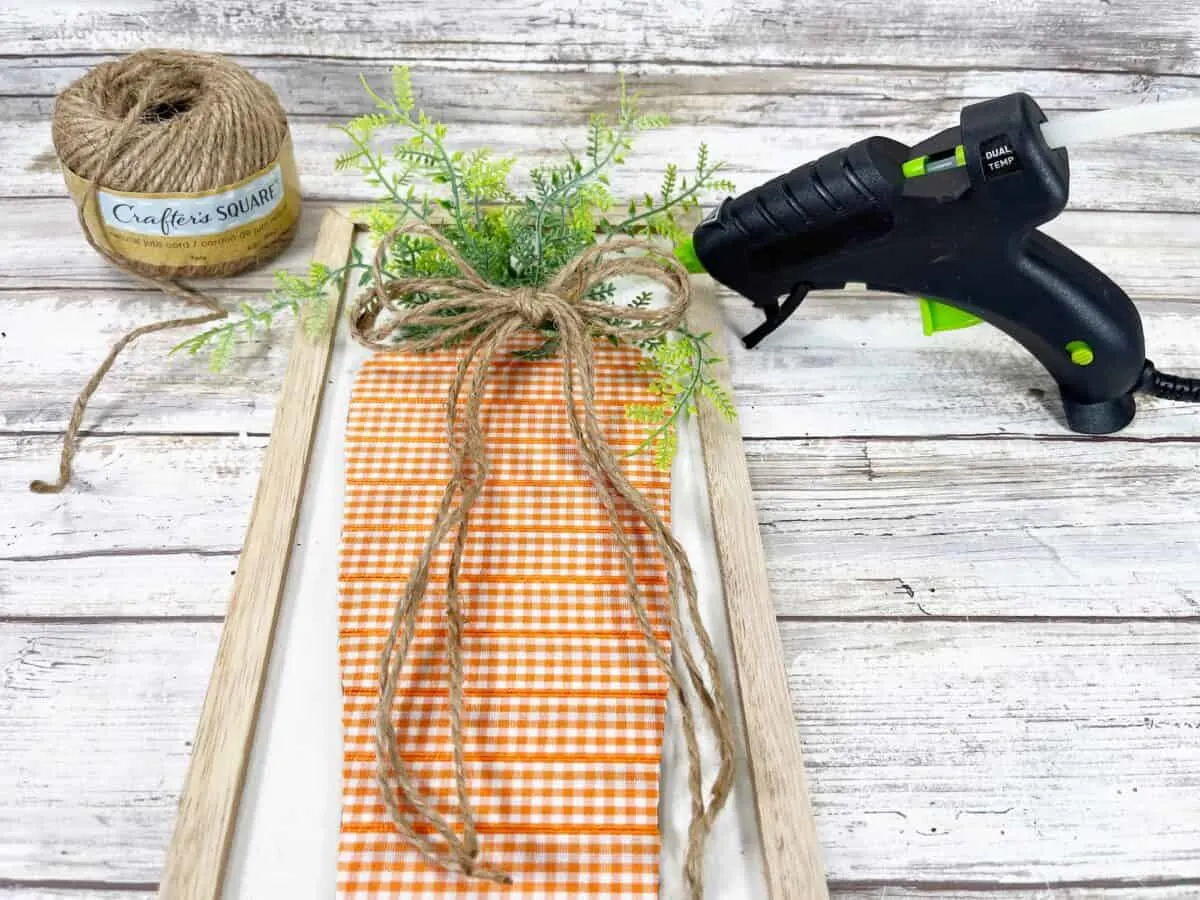 If you like this easy carrot sign craft, be sure to see our other Easter signs: