It can be difficult to find an appropriate wreath for winter. You want a wreath that celebrates the season, but doesn't look like it's holiday decor. Sometimes it feels like it is just easier not to decorate the front door.
This winter cotton ball wreath is perfect for January and February. The white fluffy cotton looks like snow balls, and the snow covered trees can easily be found in after-Christmas sales.
Even better is that this wreath is so simple to make! And it's cheap – it doesn't cost a lot of money, at all.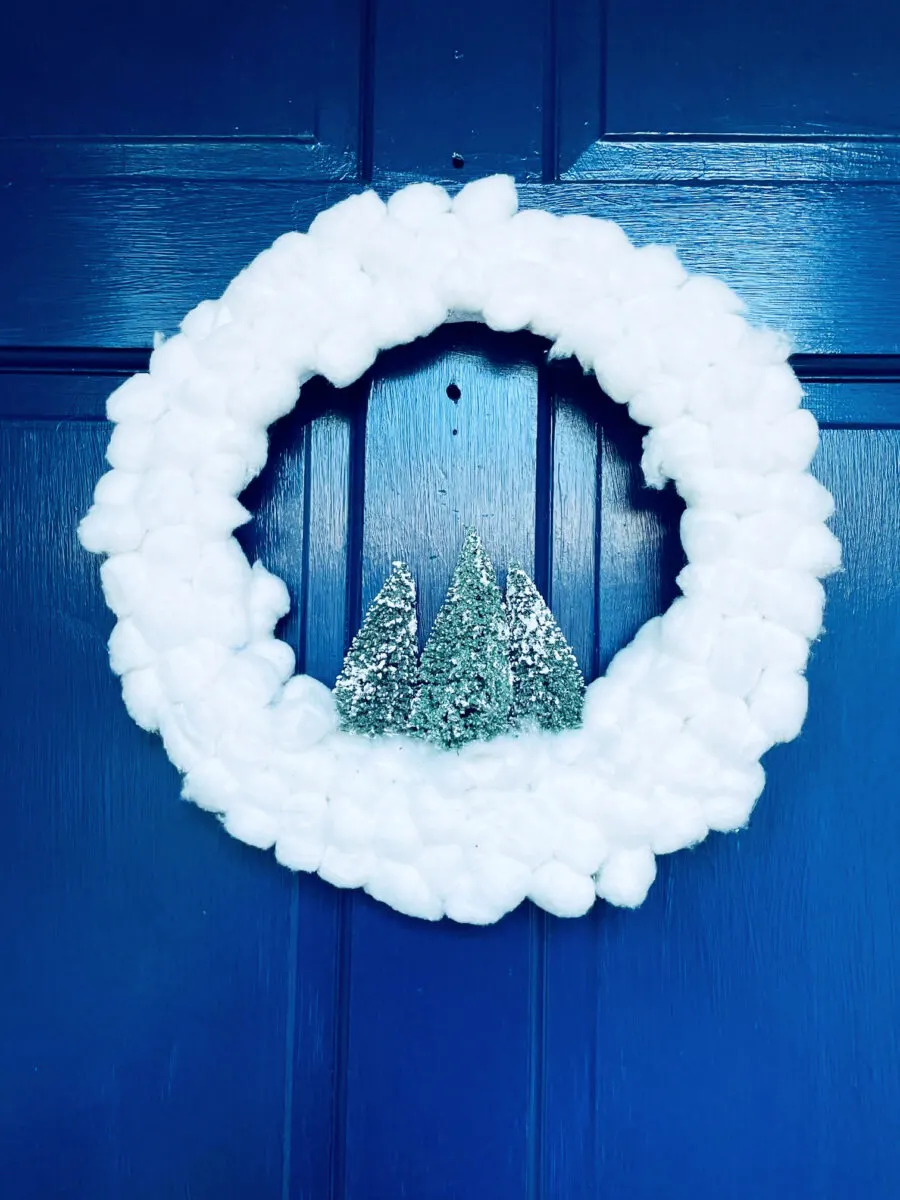 In fact, all of the supplies are from the Dollar Tree!
You might also like my cardinal wreath, which is another perfect wreath for the winter time after Christmas. Or my Peace wreath or Snowman Wreath. All of these project also use only Dollar Tree supplies.
This wreath is a perfect craft to make while watching TV or a movie. Gluing cotton balls onto the wreath form isn't hard, but it can take some time.
So settle in, make a cup of hot tea, and enjoy the repetitive and soothing task of attaching the cotton.
This tutorial uses a wire wreath form covered in mesh tulle so that the cotton balls have a surface to be glued to. If you would like to use a styrofoam wreath form instead, that would also work well.
Any type of cotton balls will work. However, getting jumbo sized cotton balls will save you time.
You might also be interested in this easy and elegant snowflake wreath using Dollar Tree ornaments.
How to Make a Winter Wreath with Cotton Balls
I bought all of my supplies at the Dollar Tree.
Supplies
14 inch wire wreath form
White mesh tulle
Cotton balls
Scissors
Hot glue gun and glue sticks
Snow covered faux trees
Directions
Step 1
Wrap the mesh tulle around the wire wreath form. If needed, hot glue the mesh in place as you are covering the form.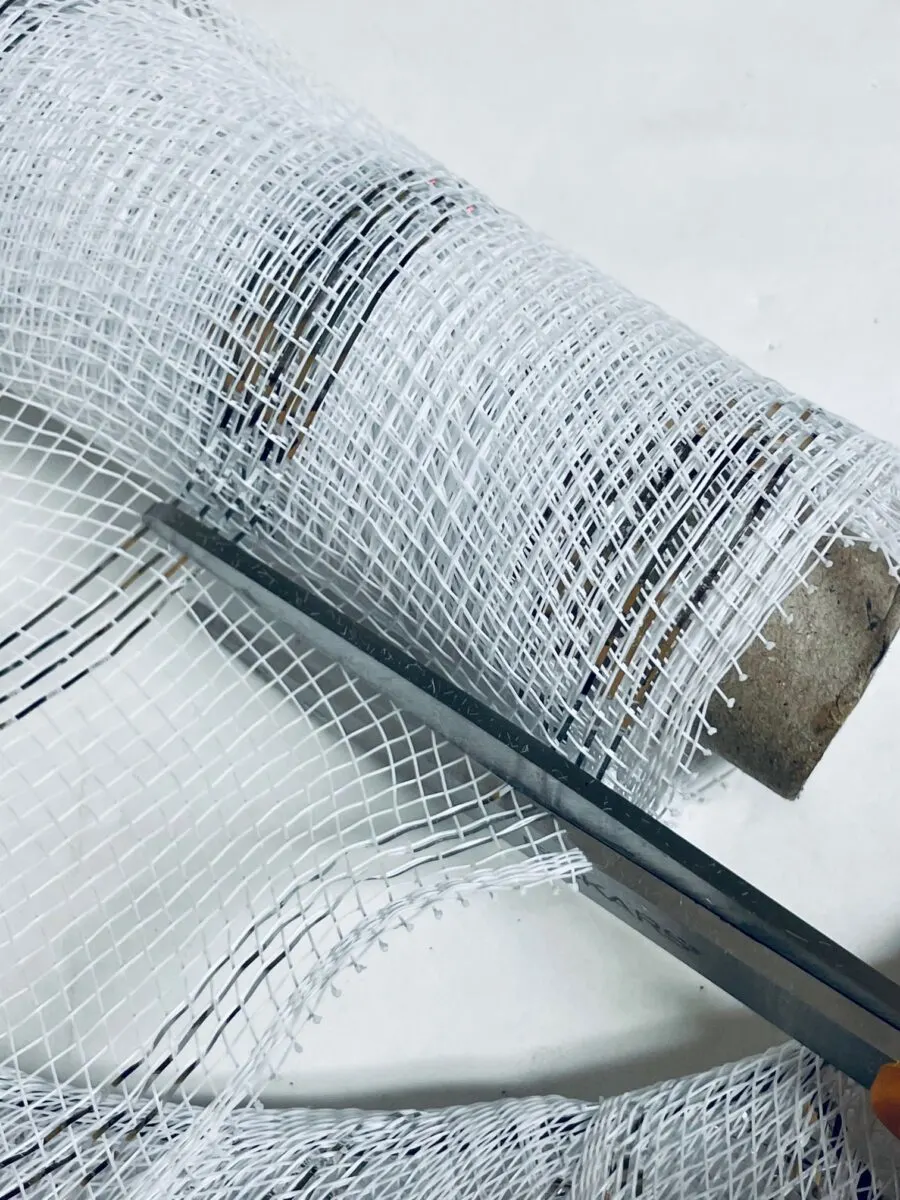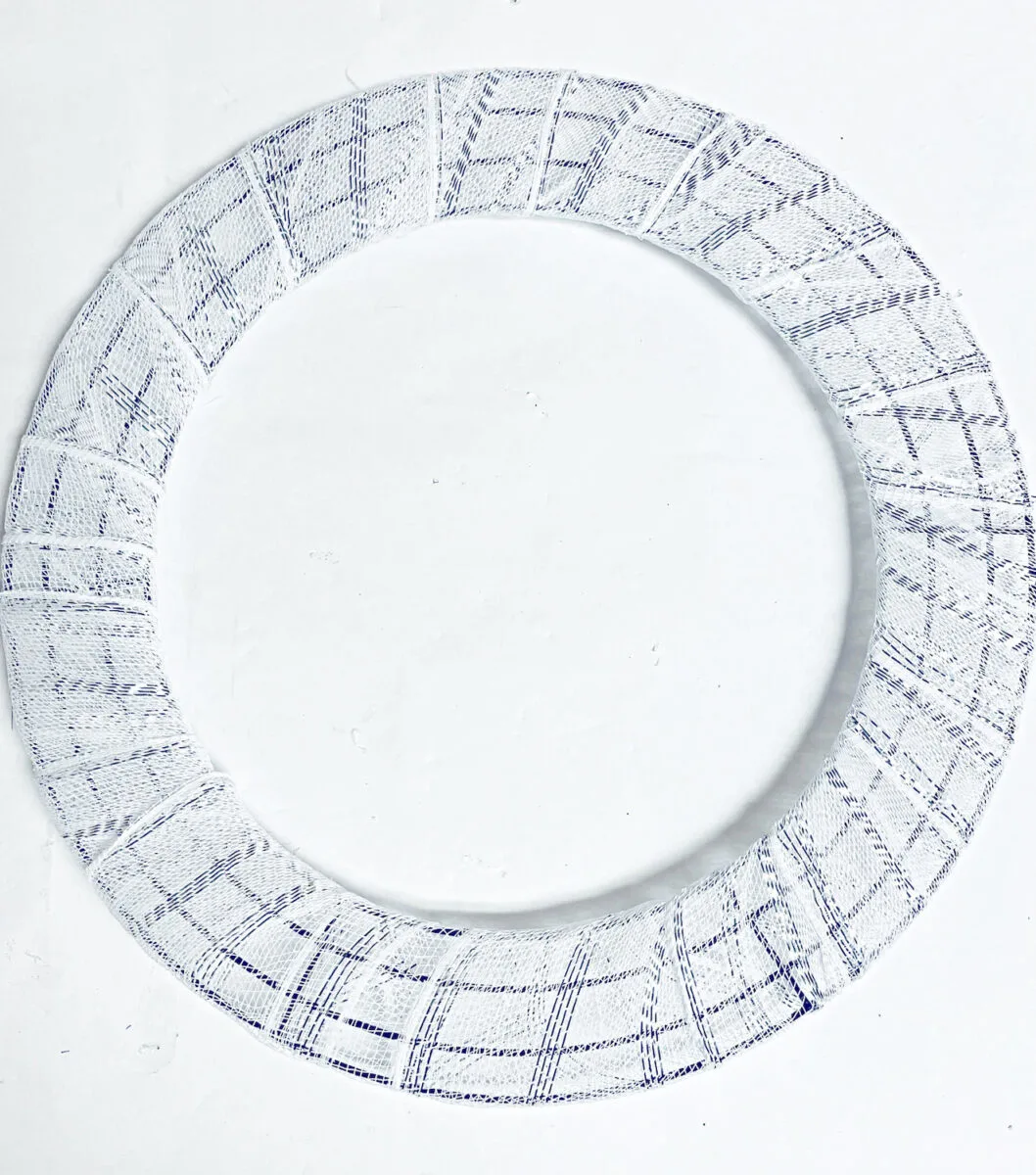 Step 2
Add a dab of hot glue to a cotton ball and place on the mesh tulle.
Three cotton balls seemed to cover the distance from top to bottom on the wreath form. Repeat this process around the entire wreath.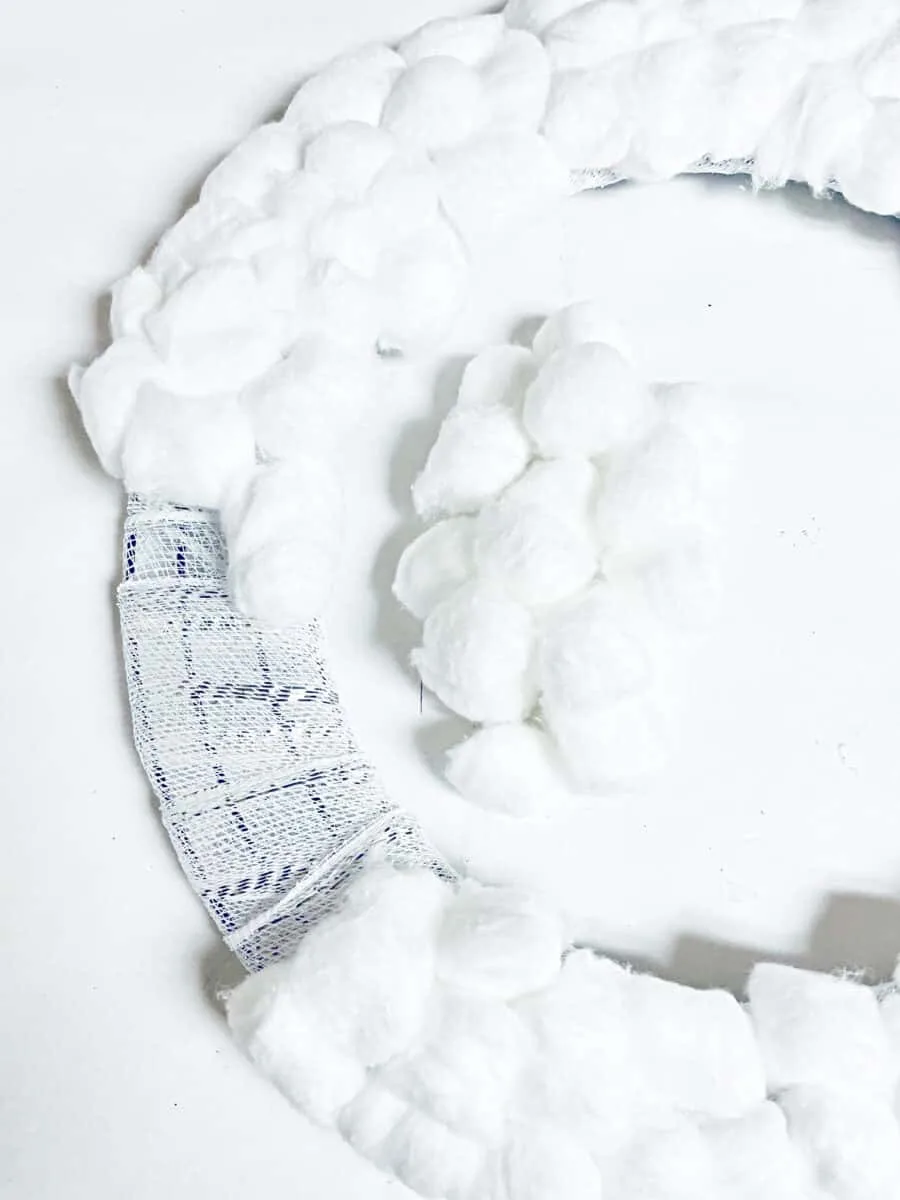 If you see a few bare spots that aren't big enough to glue a cotton ball on you can stretch out surrounding cotton balls to cover the area.
Step 3
Glue 3 trees to the inside curved edge of the wreath.
For the trees I bought, there was a white plastic piece on the bottom that I pulled off to reveal the wire below. I added hot glue to the bottom of each of the trees and placed them in between cotton balls on the wreath.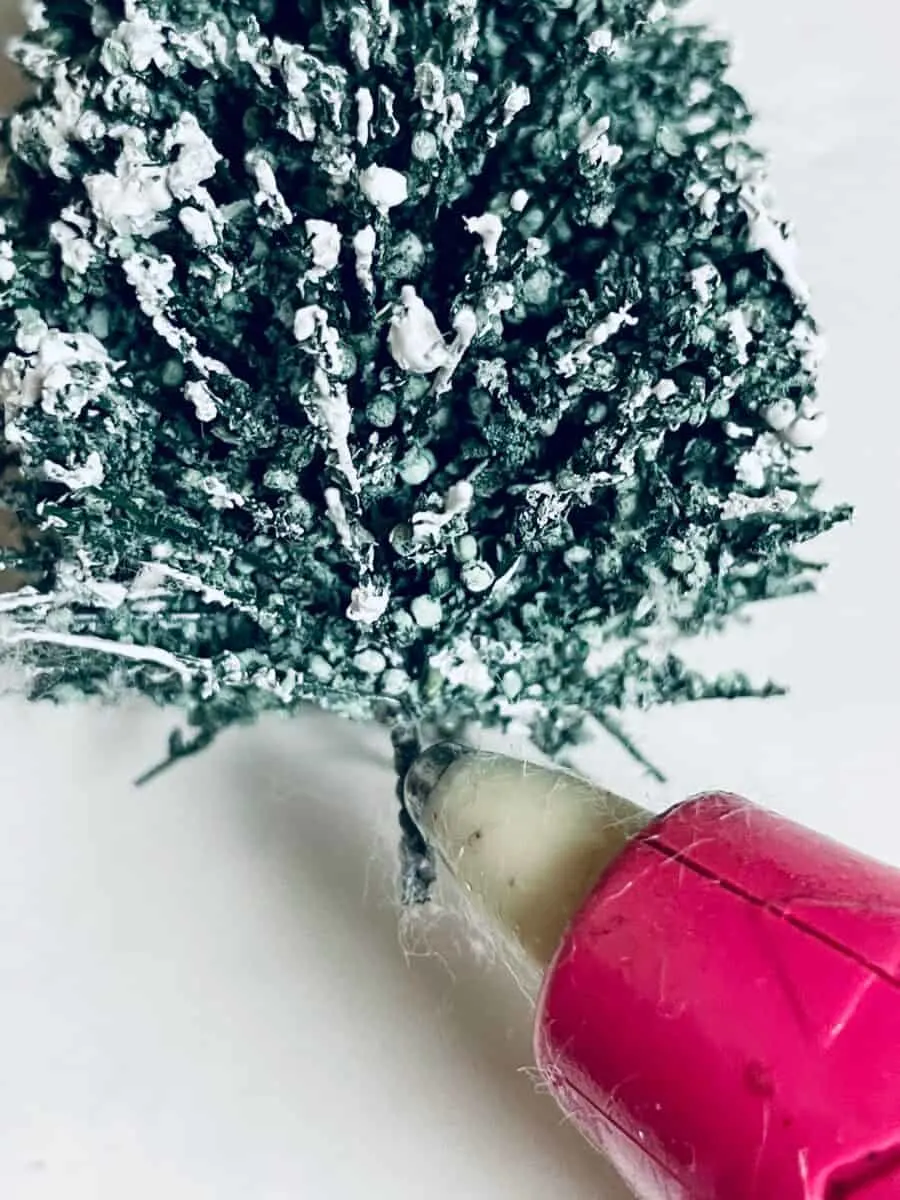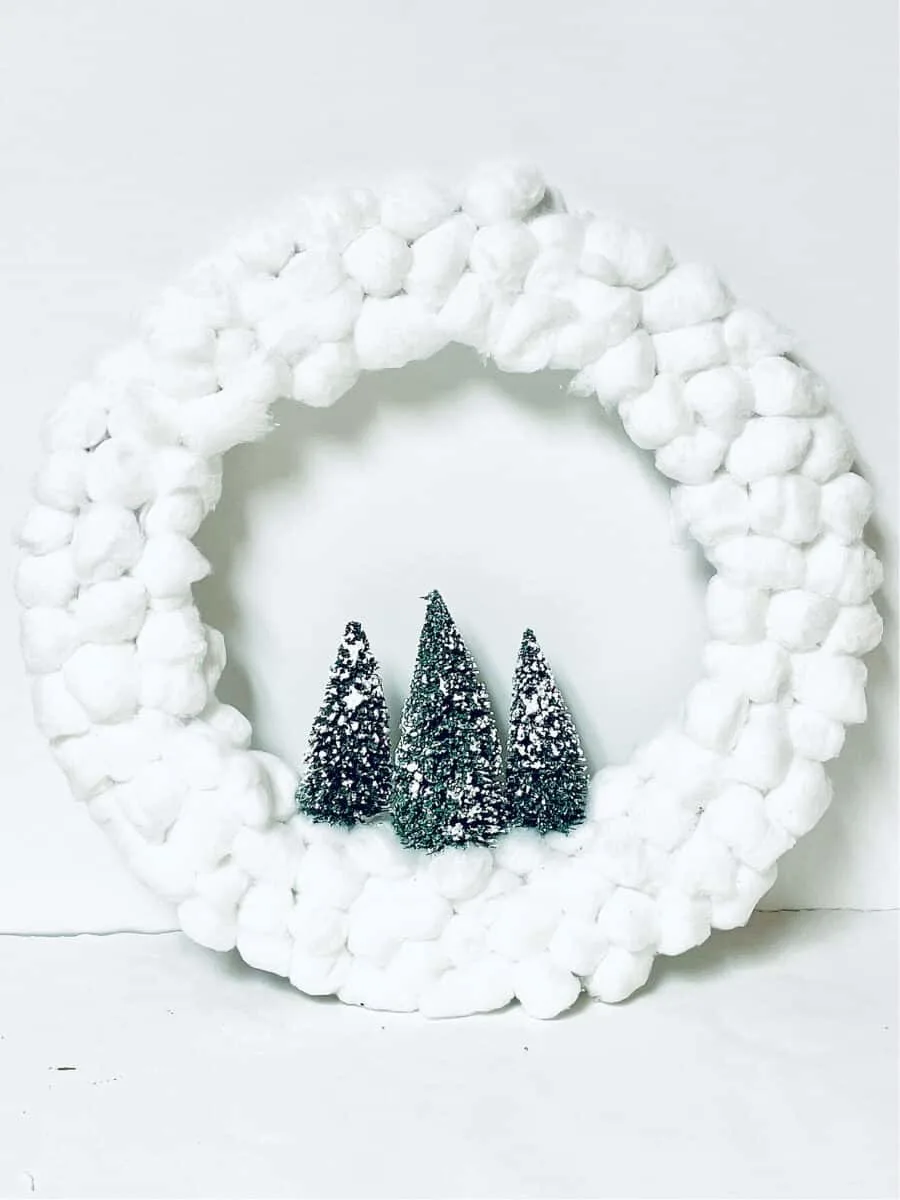 ---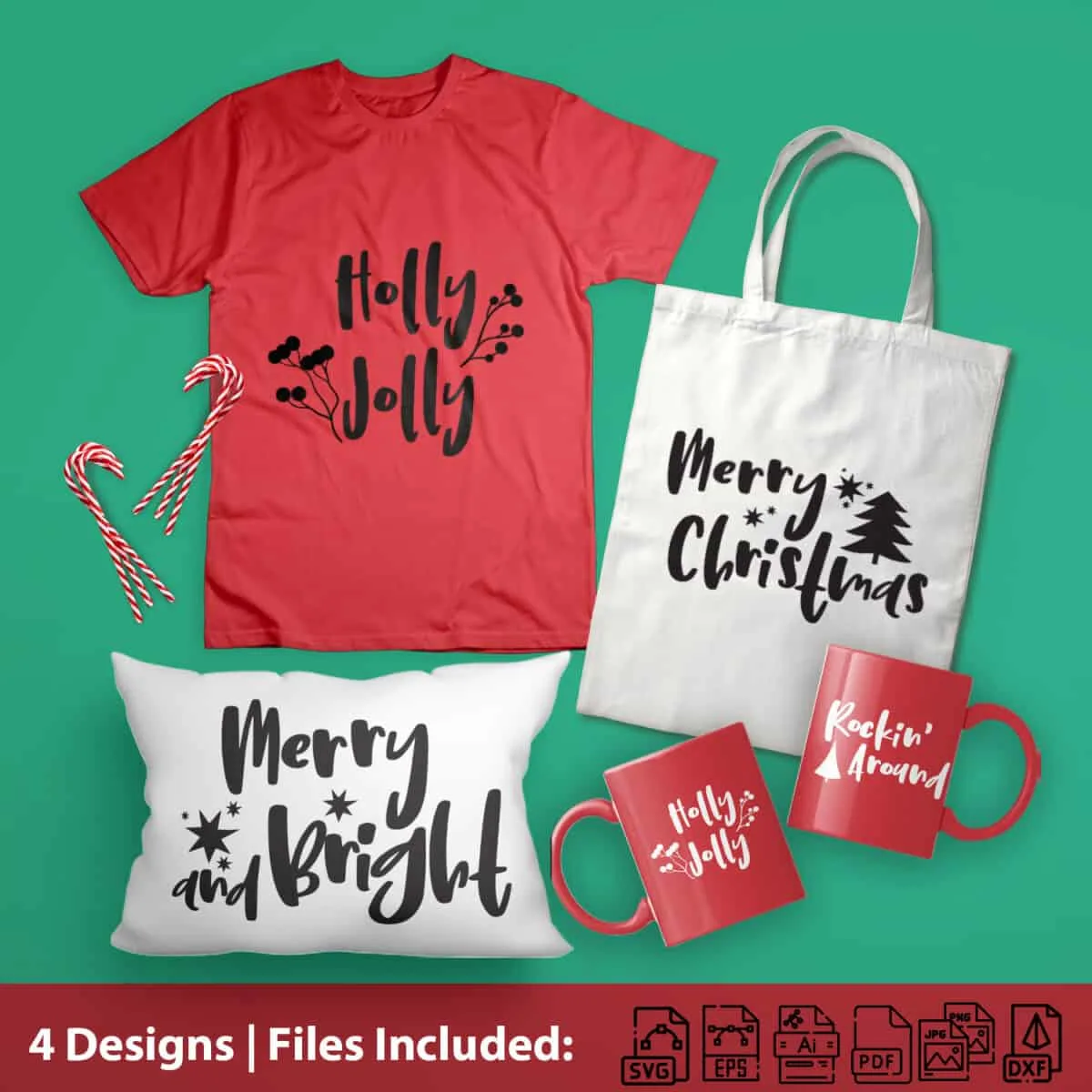 Christmas Patterns and SVGs!
Want more fun holiday SVGs for crafting and creating this season? I've got a fun 4-pack of patterns perfect for DIYs!
Visit the Single Girls DIY library for more details and to get your downloads!
---
Be sure to see all of my wreath ideas for every season!