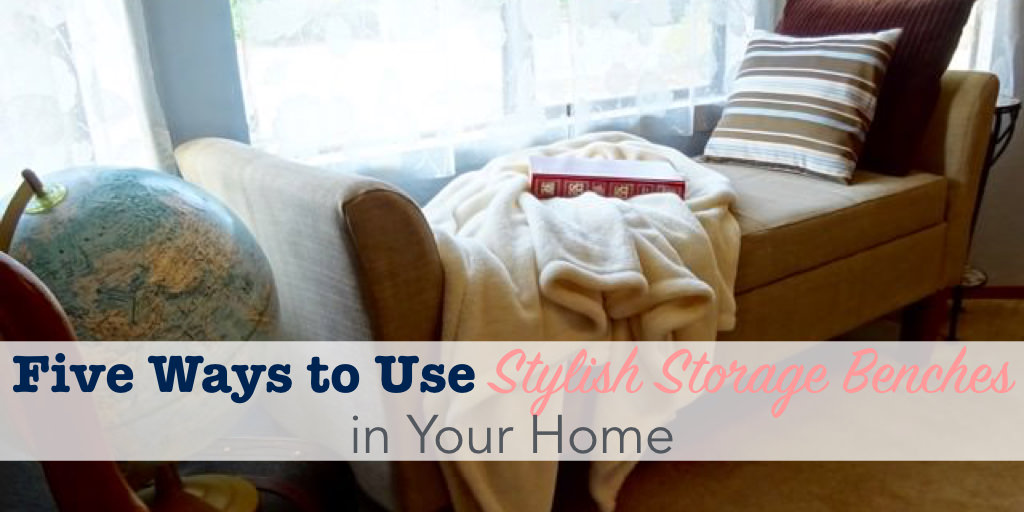 My favorite seat in the house is a bench in a bay window. It's the perfect spot for relaxing and enjoying the view out the window. The view is just my front yard and the street, but there's something expansive about just looking out a window. It's a great way to let your mind wander.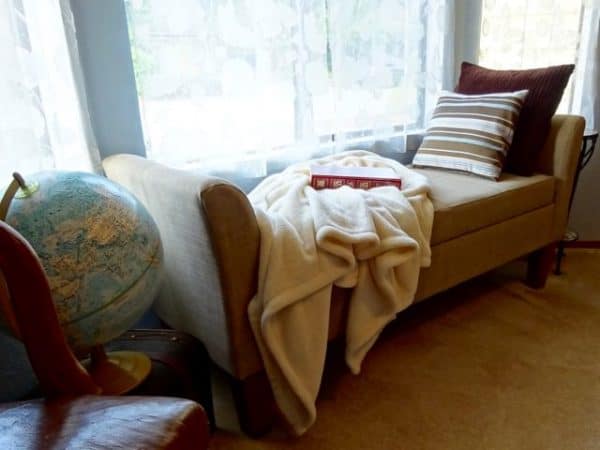 FIVE WAYS TO USE STYLISH STORAGE BENCHES IN YOUR HOME
Bench seats are an easy way to create your own window seat, like I did in my home office / library.
They're also handy at the foot of the bed, for extra storage, and a spot to sit will getting dressed.
A bench in an entryway, or mudroom is the perfect spot to stop and take off your shoes.
Here are some of my favorite styles for this versatile furniture piece. Click any image to go to the product page and learn more.
P.S. You might also like my popcorn tin storage ottoman, too!
Make Your Own Window Seat
A bench seat with arms is perfect for a window seat like mine. The arms give you something to lean against if the bench isn't up against a wall, or if you want to stretch out. Bonus: The seat opens up for extra storage.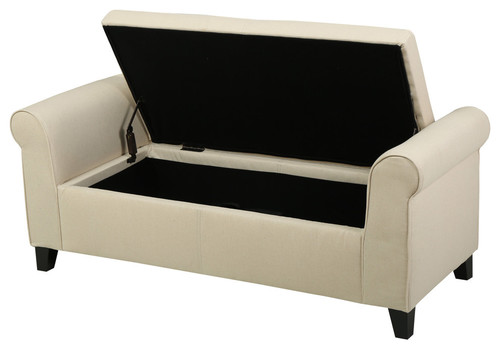 A slightly sleek and modern look.
This one has a beautiful, and classic look.

Entryway Bench with Storage
A bench and coat rack combo is incredibly useful in an entry way. It gives you a spot to sit and take off your shoes, and a place to store them. With an upper cubby, you can also drop your purse, and hang up your coat.
If you want an entry bench with attached upper storage, try searching for "hall tree."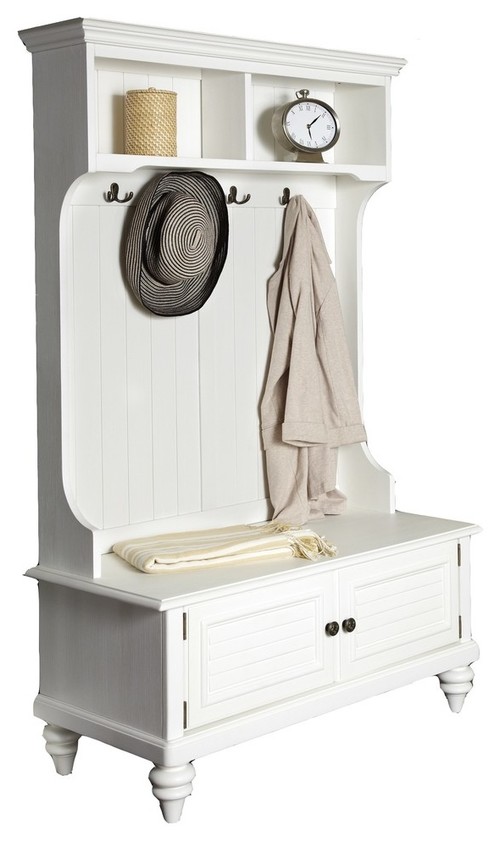 Get storage and a mirror, so you can check your appearance before you head out the door.

Bedroom Bench
One of these would be a prefect choice for the end of a bed. You can sit and take off your shoes, and have a handy spot to put them.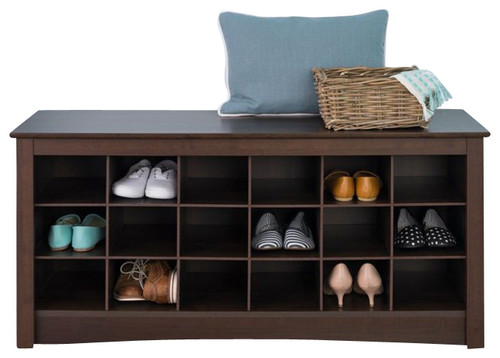 Or, if you want a place to put your extra throw pillows at night, a bench like this has plenty of space inside.
For a guest room, give your guests a convenient place to put their suitcase, and also store extra blankets with a bench like this one.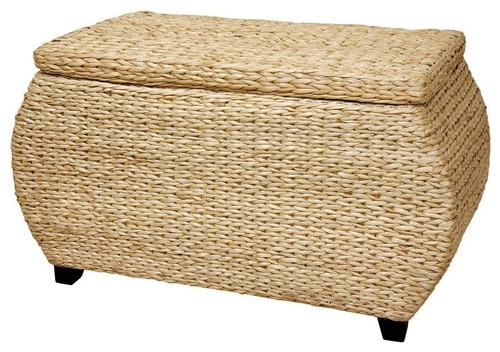 Coffee Table Bench
Extra storage, extra seating, and a place to set down your cup while you're watching TV. Now that's a hard working piece of furniture.
Something like this is a great choice for small homes, where rooms and furniture often have to do double-duty. (My brother has something like this in the living room of his condo.)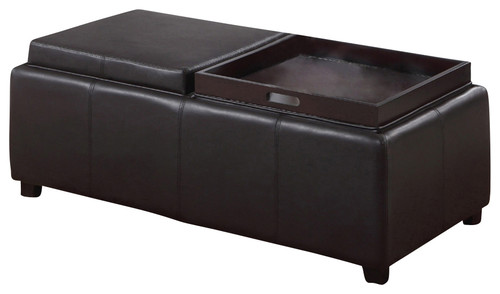 You could carry this tray into the kitchen, and come back with all your movie snacks. Or, use the flat surface for board games.
Use the tops of this bench as lap trays for everyone in the family. A modern type of TV dinner tray, perfect for family movie night.

Toy Box Bench
Store kids' toys in a bench, too. You can have a spot to sit together to read a story, and also keep bulky toys contained, all in one. Perfect for small kid's bedrooms where there's not much room for furniture, or for pretty toy storage in other rooms of your home.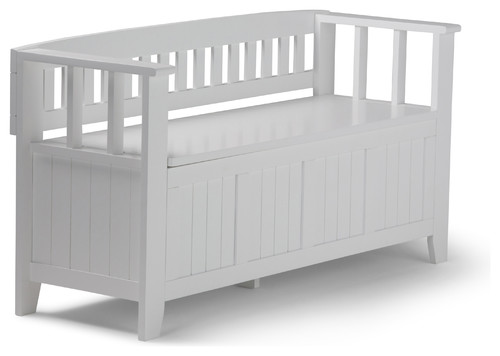 Big drawers are also great for toy storage.


I love the fun color of this one. Wouldn't this be a cheery bench in a kid's room?
Who knew benches could be this versatile, right? This affordable and hard working piece of furniture will look great in practically any room in your home.
Get More DIY!
Have our free weekly newsletters with the best tips, new home improvement projects and easy crafts sent to you!
Please Share With Others!