Sewing a burp cloth is very easy and one of the best beginner sewing projects you can try. With just a few dollars of fabric, you can make handmade burping cloths for babies.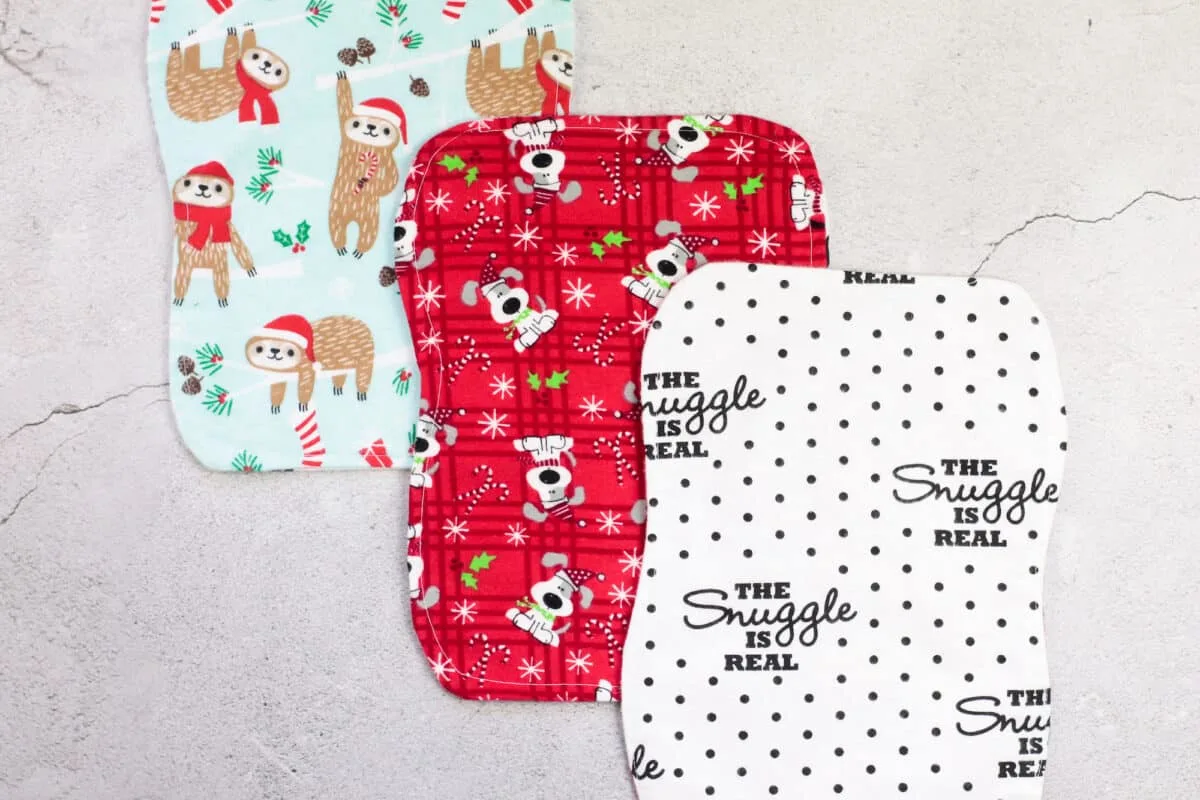 Burp cloths can cost a lot of money in stores, but there is no reason to spend more money than you need to!
You can make 2 burp cloths for each half yard of fabric that you have.
While we used two coordinating fabric patterns, you can use the same type of fabric for both front and back.
Flannel fabric is the best choice for making a burp cloth because it is soft and comforting.
Helpful Tip: Wash the fabric in hot water before measuring the pattern pieces. That way, if the fabric shrinks in a hot water bath, the burp cloth won't be messed up.
These handmade burp cloths are perfect for baby showers or to make for your own child. They are also excellent products to make to sell at craft fairs!
Be sure to see all of our easy sewing crafts, including: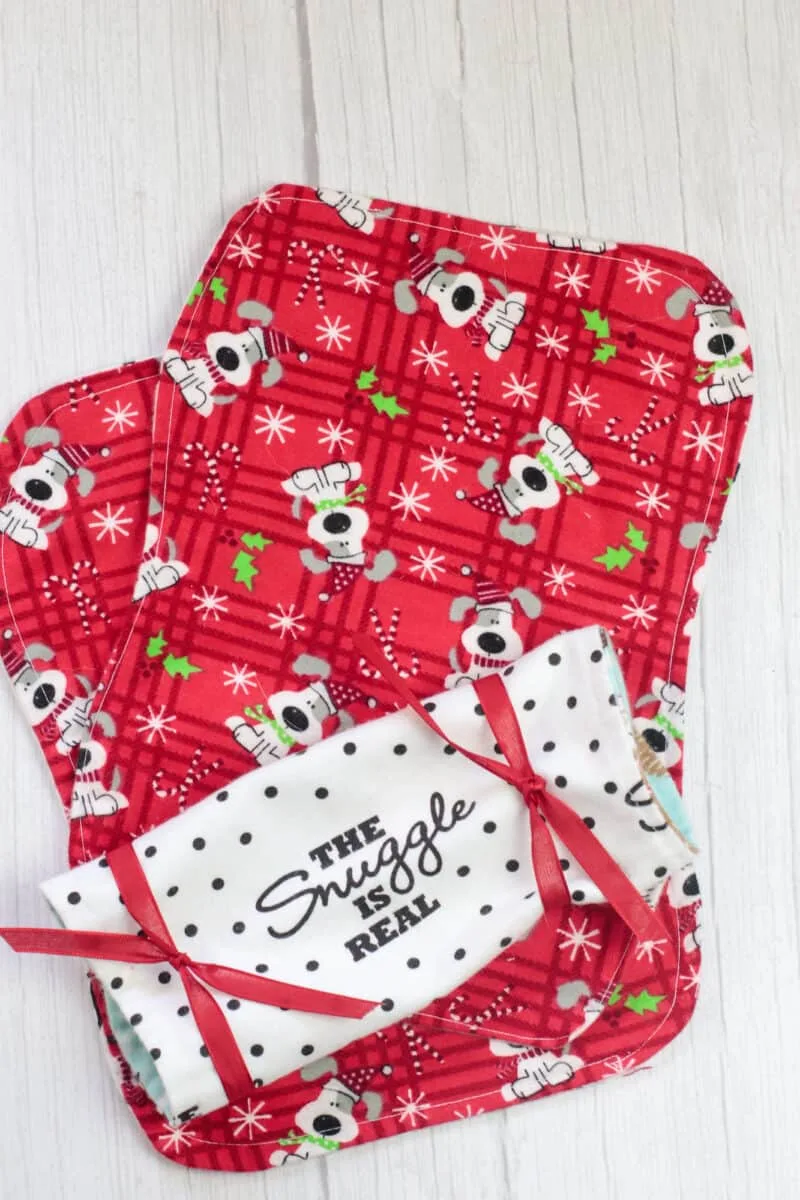 How to Sew Burp Cloths
Approximate finished size of each cloth: 10″ X 19″
This easy sewing project takes 20 minutes or less to make.
Supplies
1/2 yard flannel fabric for the front
1/2 yard flannel fabric for the back
Free Flannel Baby Burp Cloths Pattern
Matching thread
Sewing pins or clips
Scissors
Turning tool (optional)
Iron and ironing board or iron mat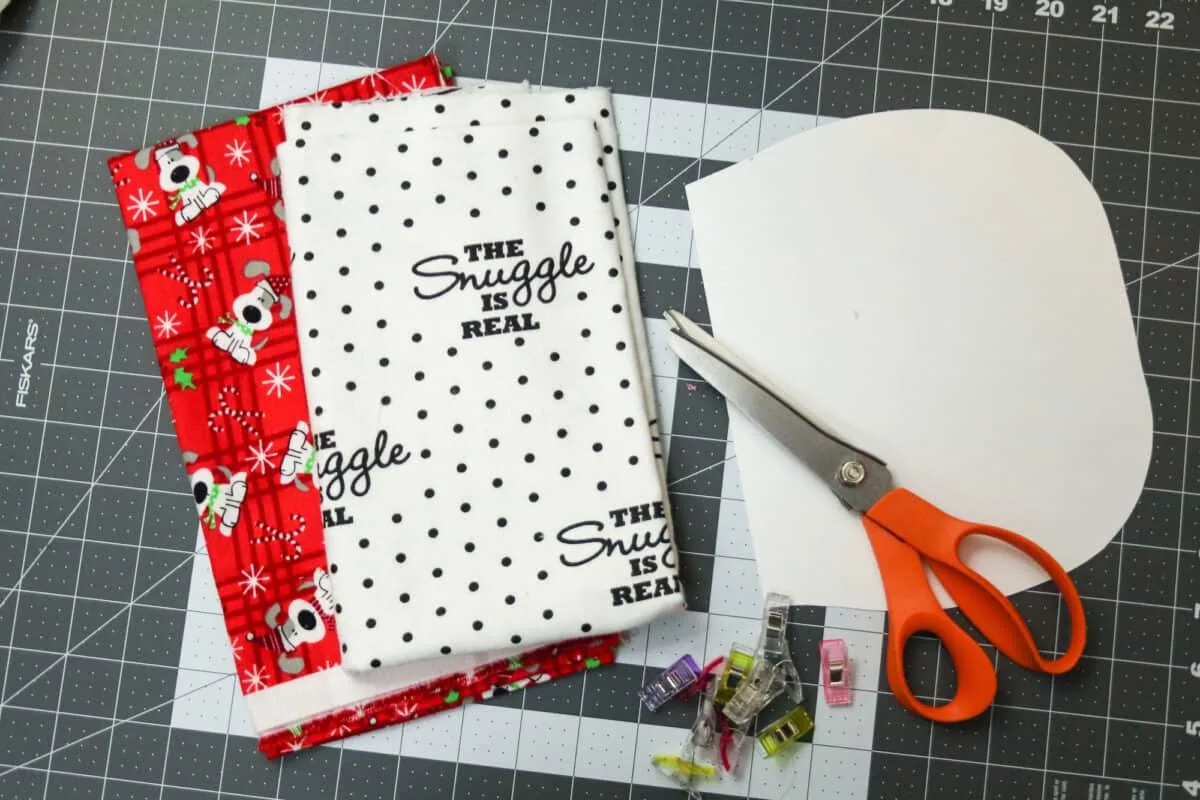 Instructions
Step 1
Print and cut out the printable pattern.
Use the pattern to cut one pattern piece out of each of the two fabrics.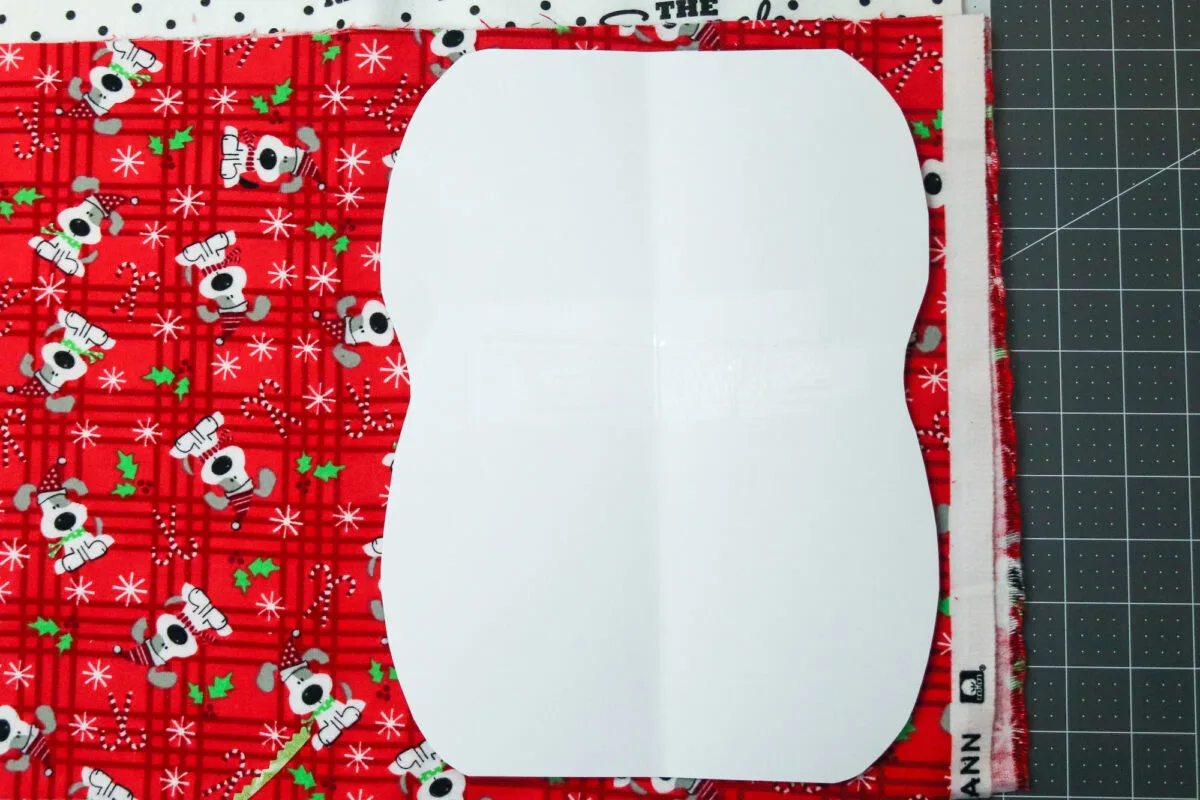 Step 2
Place the fabric pieces with the right sides together. Pin or clip the pieces together.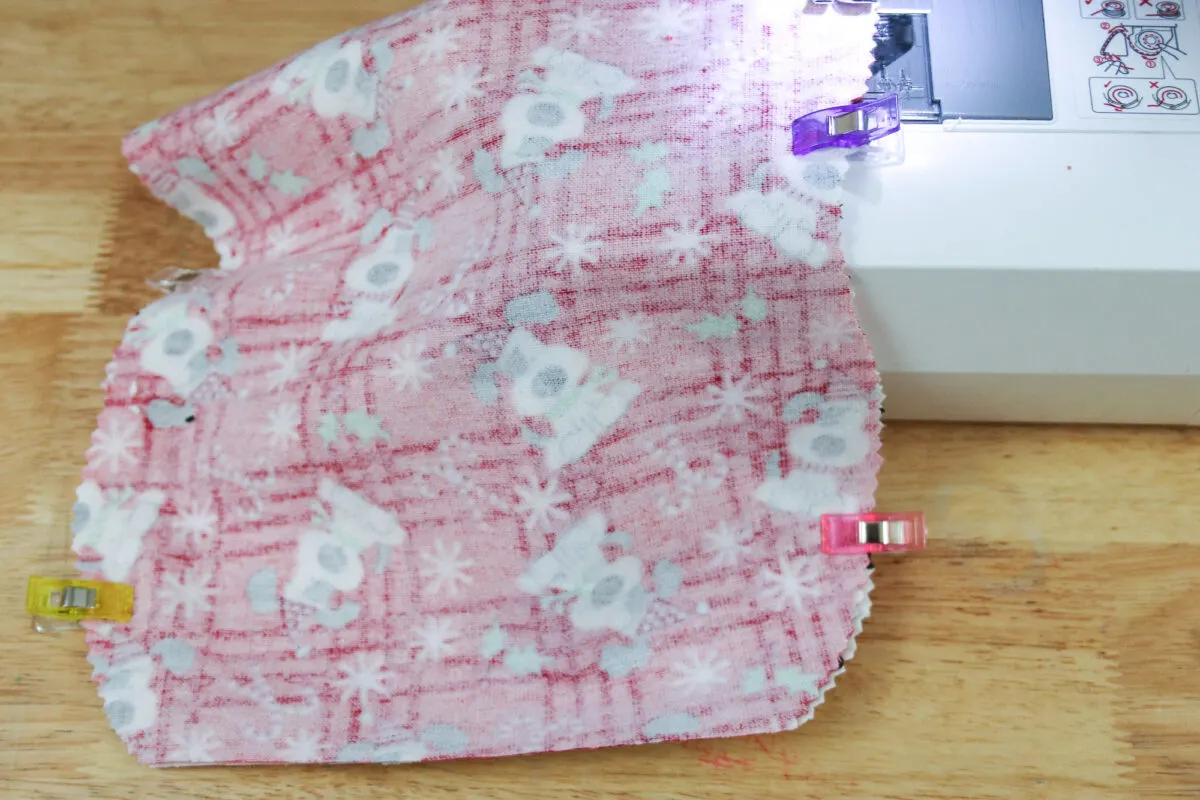 Step 3
Using a 1/2″ seam allowance, sew around the edges of the burp cloth, leaving a 3-4″ opening on one end.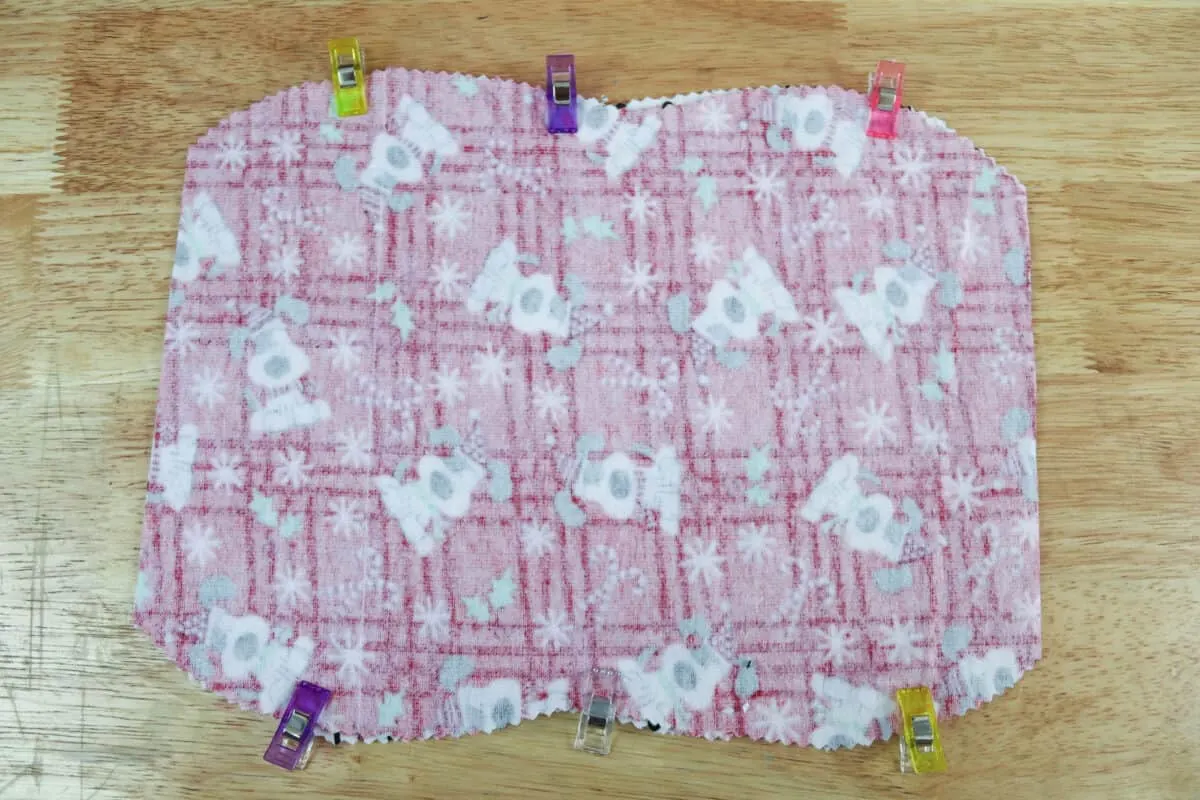 Step 4
Cut notches into the curves. Using a turning tool (or a chopstick or unsharpened pencil), turn the burp cloth right side out and push out the corners.
With a warm iron, press the edges flat. Make sure to press the raw edges of the opening inward.
Using a 1/4″ seam allowance, top stitch around the edges of the burp cloth. Close the opening of the burp cloth as you go and sew the opening closed as you stitch around the outer edge.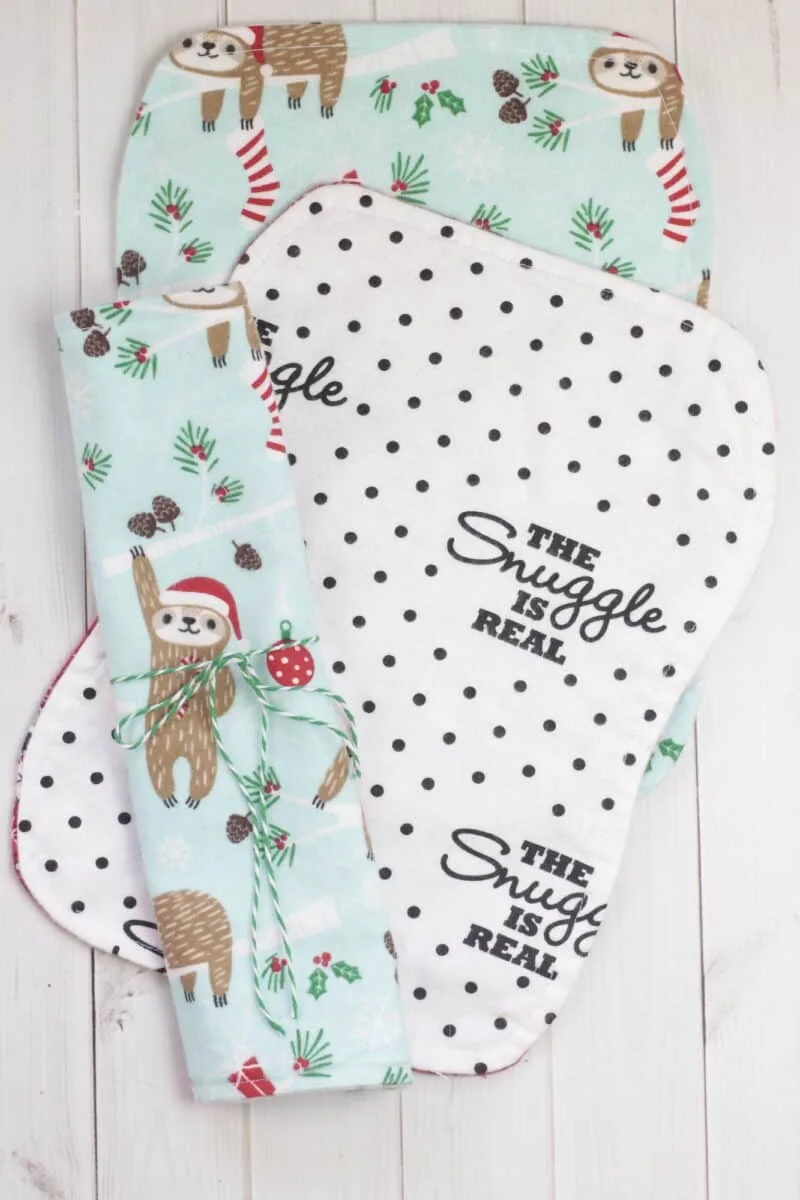 Love easy sewing projects? Then you will love our throw pillow cover.