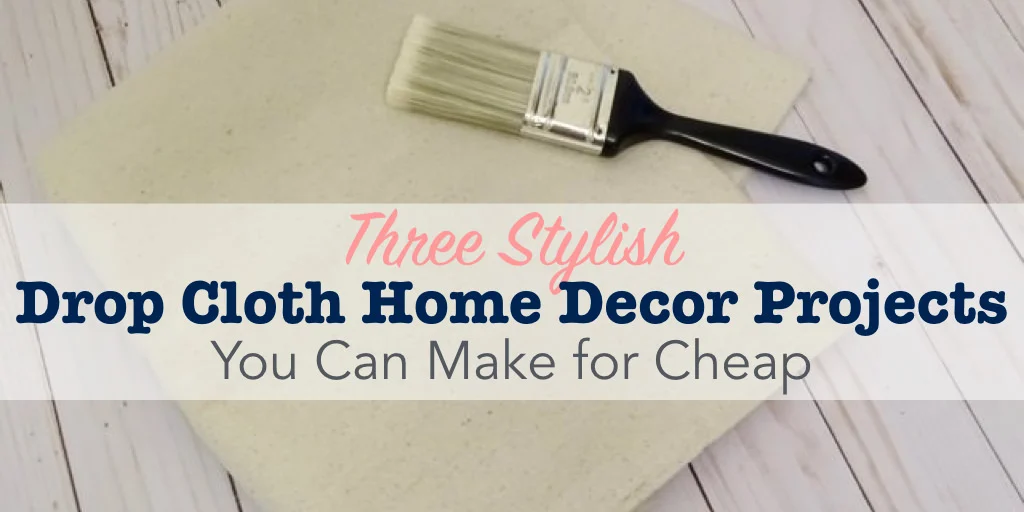 I know. Drop cloth home decor doesn't sound very stylish. But I promise, you can create something beautiful with surprising materials.
I had pretty much no money when I moved into my house, but I still wanted to make it pretty. That's when a painter's drop cloth became one of my favorite things to use for creating stylish low-budget home decor.
Yes, a plain old canvas drop cloth. Here are just a few of the project ideas I've done myself with this inexpensive, durable, and I say good looking material.
4 STYLISH DROP CLOTH HOME DECOR PROJECTS YOU CAN MAKE FOR CHEAP
[disclaim]
MATERIALS FOR DROP CLOTH HOME DECOR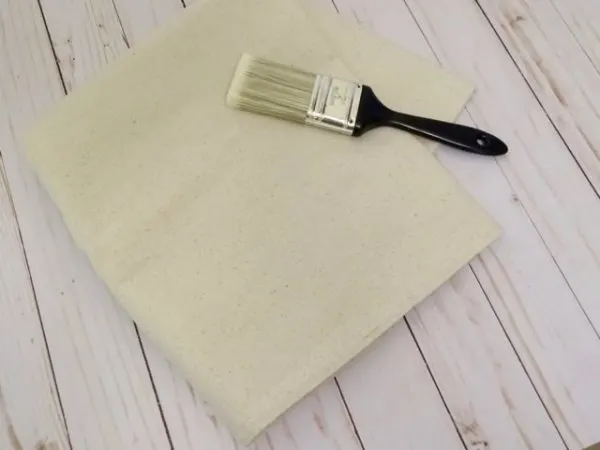 See links to tutorials for all the drop cloth decor projects below!
[/disclaim]
I believe that everyone should be able to create a home they love. Even on a tiny budget. And I know it's possible, because I've done it myself!
These are three of my personal favorite drop cloth home decor projects that are pretty and super inexpensive to make.
1. Drop Cloth Floor Pouf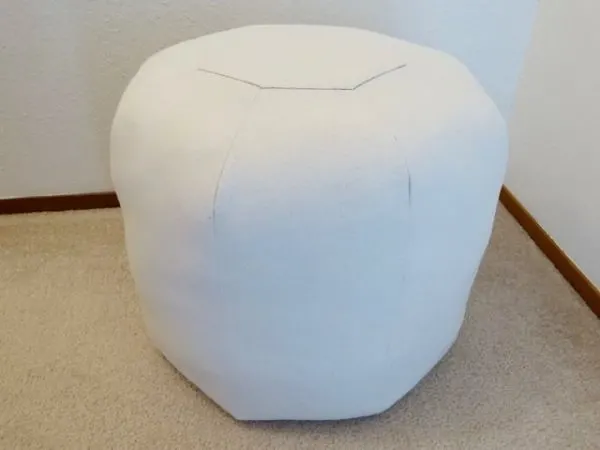 I was inspired to make a floor pouf out of a drop cloth after seeing a tutorial in Better Homes & Gardens. BHG uses burlap for their pouf, which is another inexpensive material. I just like the look and feel of canvas better.
SEE THE FULL DIY FLOOR POUF TUTORIAL HERE
Here are some tips from my experience:
I lined the canvas with a layer of batting before stitching the pieces together, to help create a smoother finish.
Any extra drop cloth scraps got stuffed into the pouf for filling. I also used clean rags and old towels for stuffing, so I didn't have to use so much fiber fill, which can be expensive.
I only attached the end piece to one side of the pouf, because I'm lazy when it comes to hand stitching, and I don't plan on turning the pouf over.
Inexpensive and simple to make, this is a great budget-friendly home decor project. It only cost me a few dollars to make, and now I use my drop cloth floor pouf as an end table next to the couch in my living room.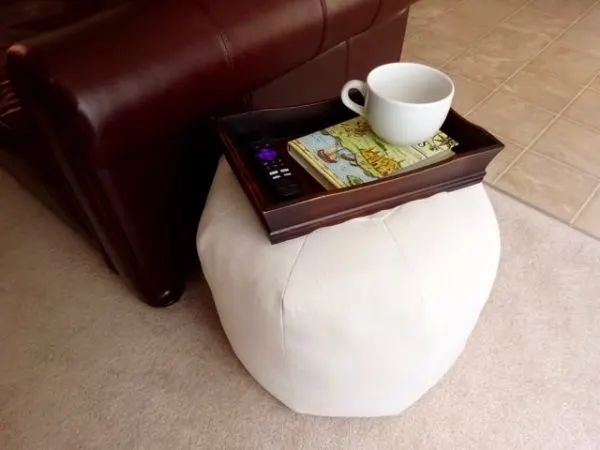 2. Drop Cloth Roman Shades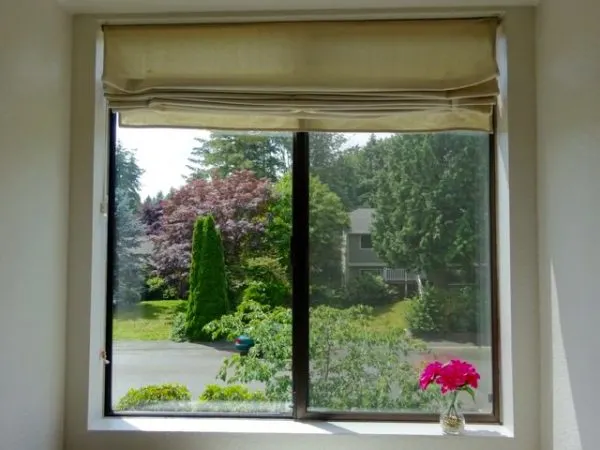 Window coverings can be an expensive investment. But, for just a few dollars, you can make your own Roman shades from a drop cloth.
I wrote a full step-by-step tutorial for this project. You can check it out here:
HOW TO MAKE DROP CLOTH ROMAN SHADES
The one thing I learned about these shades is that they don't like to open neatly.
I "trained" the fabric into shape by opening the shade, and pleating the folds the way I wanted them. Then I sprayed both sides of the shade with water to get it damp. Drying it with a hair dryer helped to set the creases.
Now I have excellent privacy, without spending a ton of money.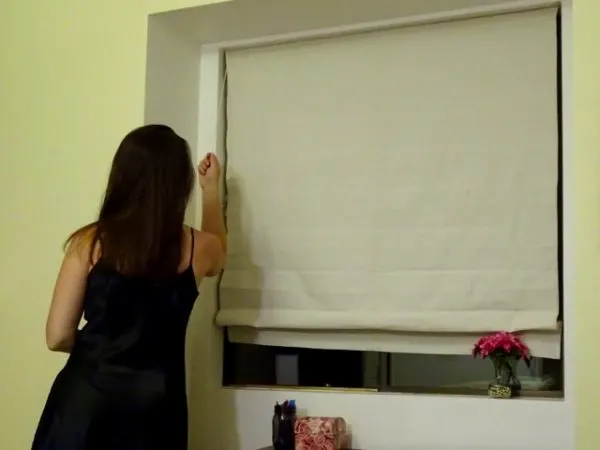 3. Drop cloth throw pillows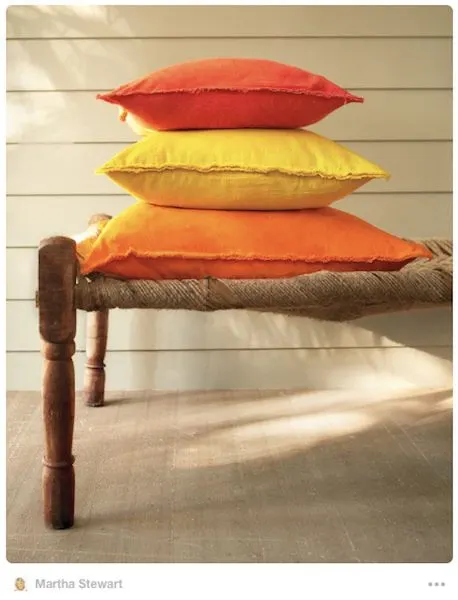 Canvas is a very durable material, so it's great for accent pillows that are going to get a lot of hard use. Throw pillows made from drop cloths would be perfect for a rec room, kid's room, or even a college dorm. And I have one in my bedroom, just because I think it looks good.
Martha Stewart adds a little flair to her drop cloth pillows by dying the fabric first.
My easy method for making throw pillow covers will work great with a drop cloth. Then you can easily remove the cover for washing, too.
SEE THE FULL DIY THROW PILLOW TUTORIAL HERE
4. Pot Holders
Use drop cloth fabric scraps to make these easy pot holders.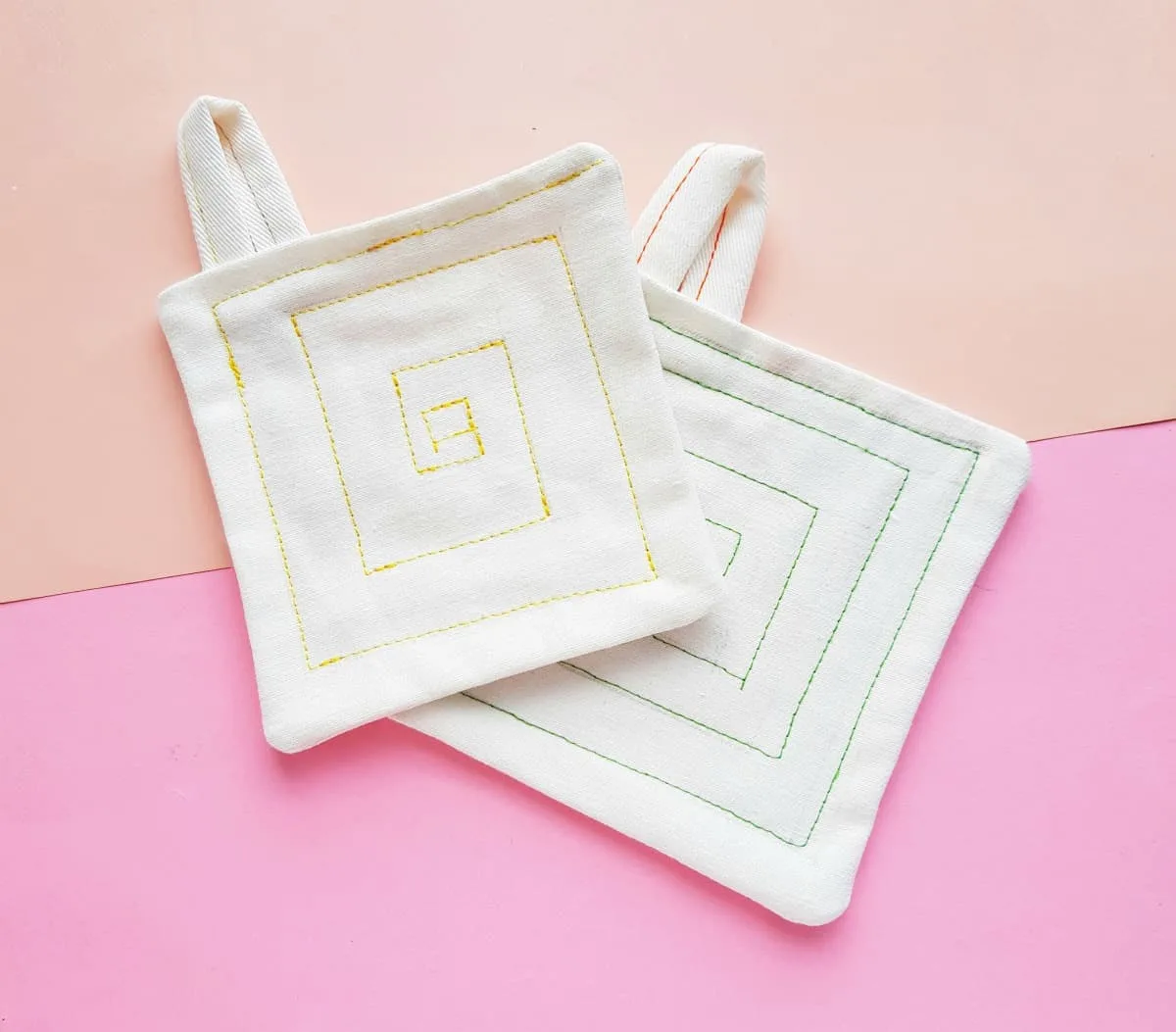 This is a simple sewing tutorial. Don't be scared by the embroidered look! You can easily sew the embroidery design, or leave it blank.
I also give you ideas of how to make them even if you don't have a sewing machine!
Other thrifty home decor ideas
I truly believe you can create a home you love, even on a tiny budget. You can see some of my other thrifty home decorating ideas here.
And be sure to sign up for our weekly newsletter, to get more ideas and inspiration like thisdelivered directly to your inbox. You'll also get the Single Girl's DIY Guide as a free gift when you sign up. Don't miss it!
[button url="https://singlegirlsdiy.com/you-can-do-this-guide/"]GET THE NEWSLETTER[/button]
SaveSave