Sometimes you want to add a little height to items to make them stand out on shelves, to vary the look of a display, or to showcase an important piece of decor. When you want to elevate items, this DIY display pedestal is the perfect way to add visual interest.
This Dollar Tree DIY costs about $3 to make. Yet it looks very elegant. The paint colors can be customized to suit your decor.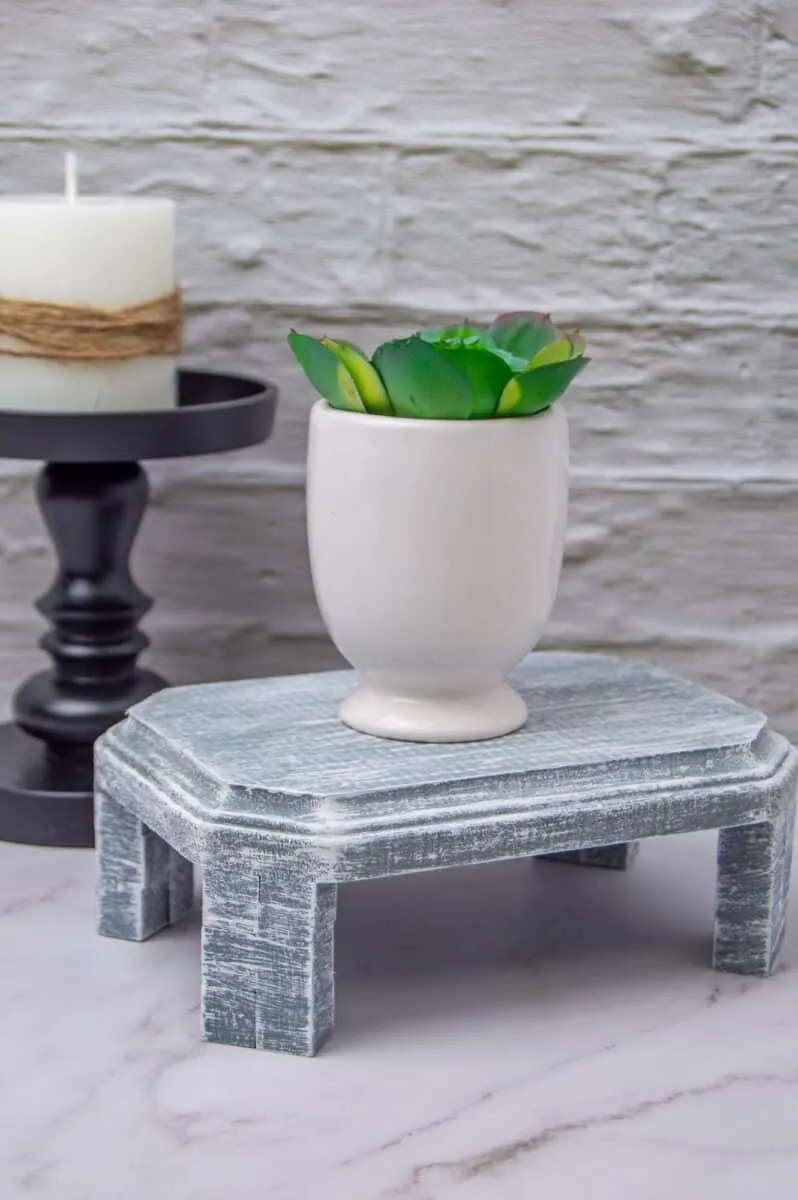 While I dry brushed the display pedestal with white paint for a weathered, farmhouse look, you don't have to. A solid coat of paint looks great, too.
These inexpensive pedestals are great to make for wedding centerpieces or to display a few cupcakes on. I wouldn't put too much weight on top of the pedestal.
The DIY pedestals also make excellent plant stands for lightweight or faux plants, like my mini felt succulents and these Dollar Tree faux terrariums.
Consider using the pedestal to rest your phone on when you come in to your home.
For smaller items, consider making my smaller wooden pedestals which work great on tiered trays.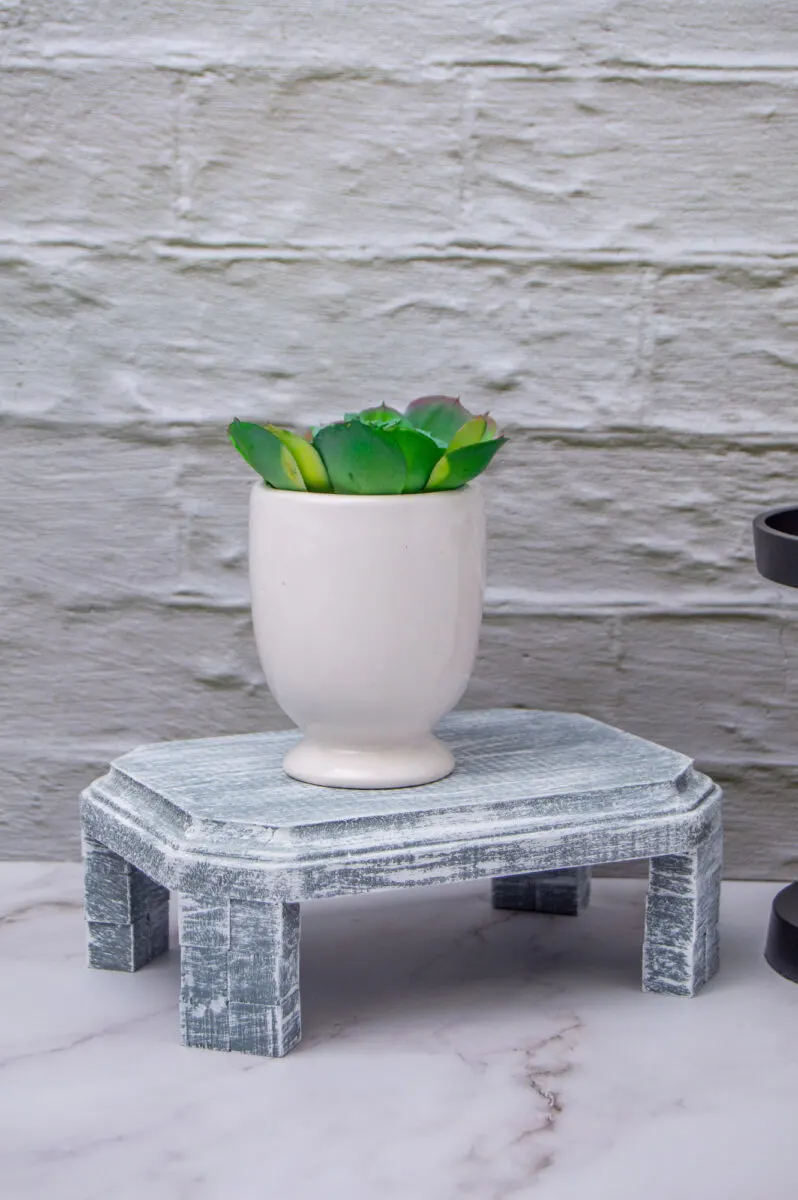 Dollar Tree DIY Display Pedestal
Supplies
1 Wooden sign (from the Dollar Tree)
24 wood cubes (front the Dollar Tree)
Wood glue
Foam brush
Dry paint brush
Gray acrylic paint (I used Elephant Gray by Apple Barrel)
White acrylic paint (I used Snow White by Apple Barrel)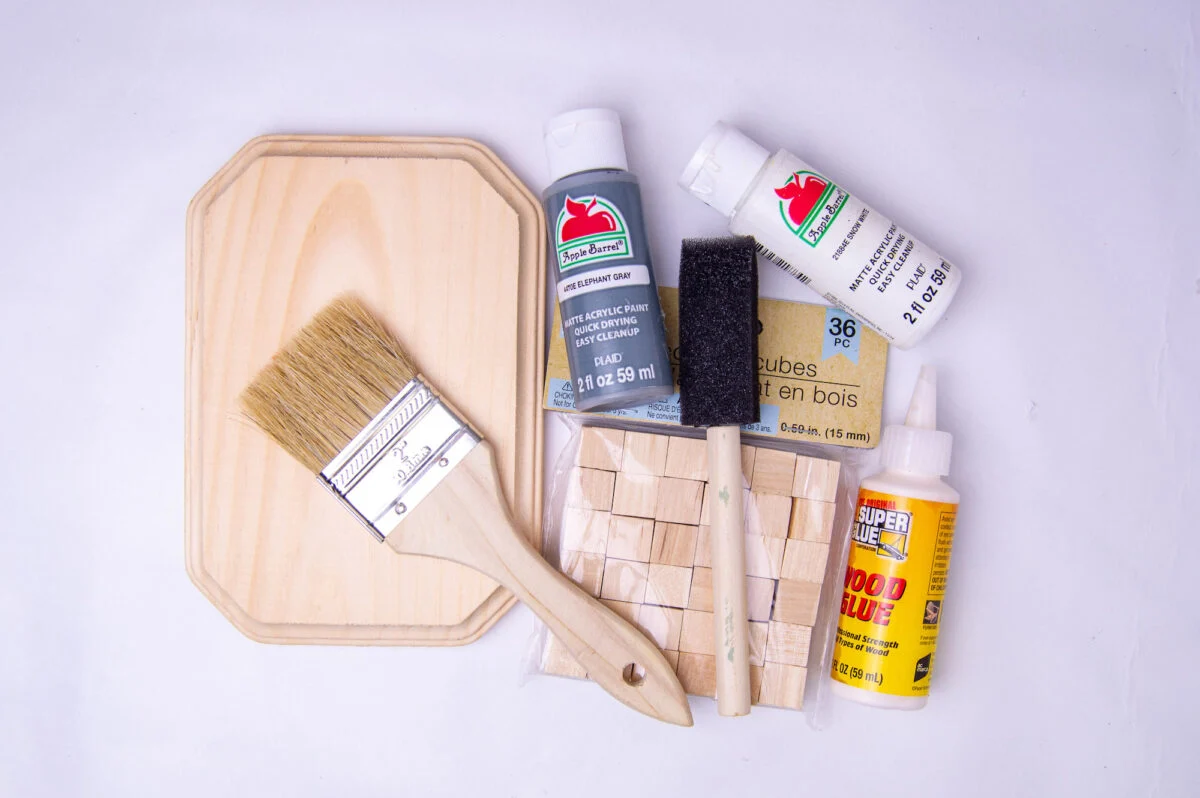 Directions
Step 1
On the back side of the sign, add some wood glue to a corner. Place two of the wood cubes side by side on the back of the sign in a corner. Add a little glue in between the cubes, too.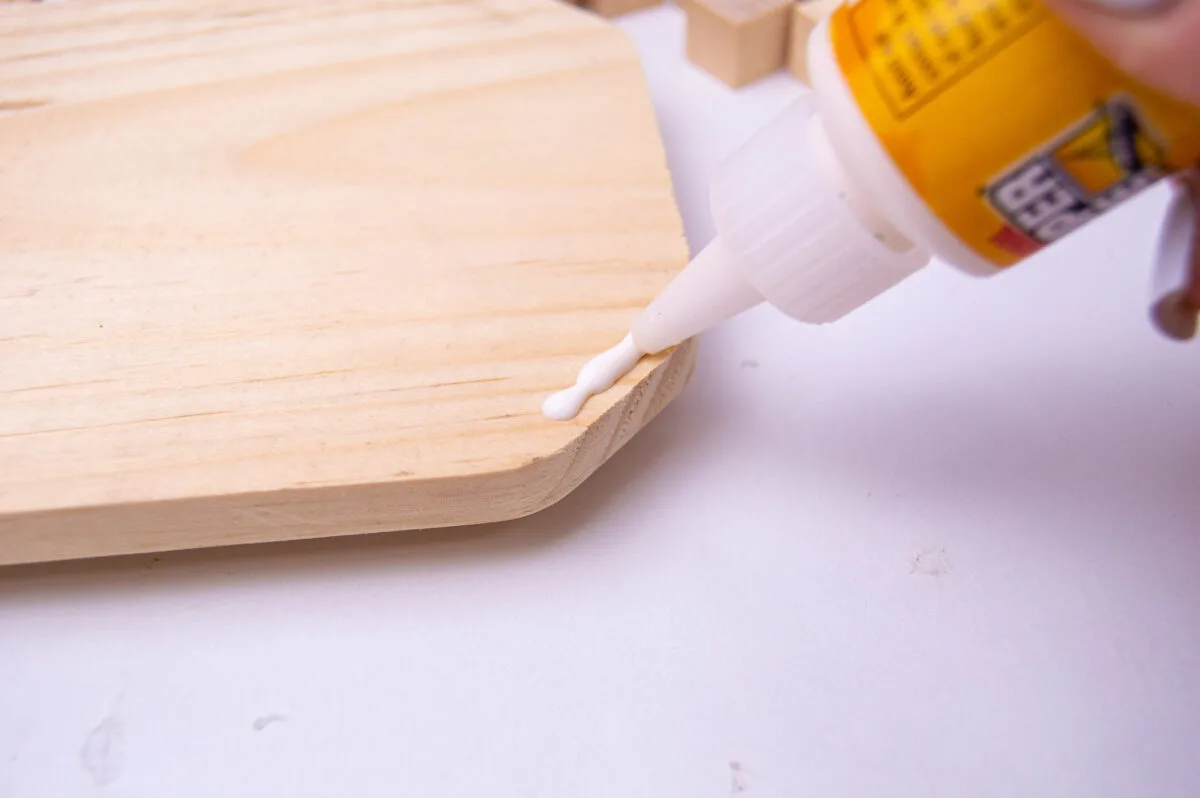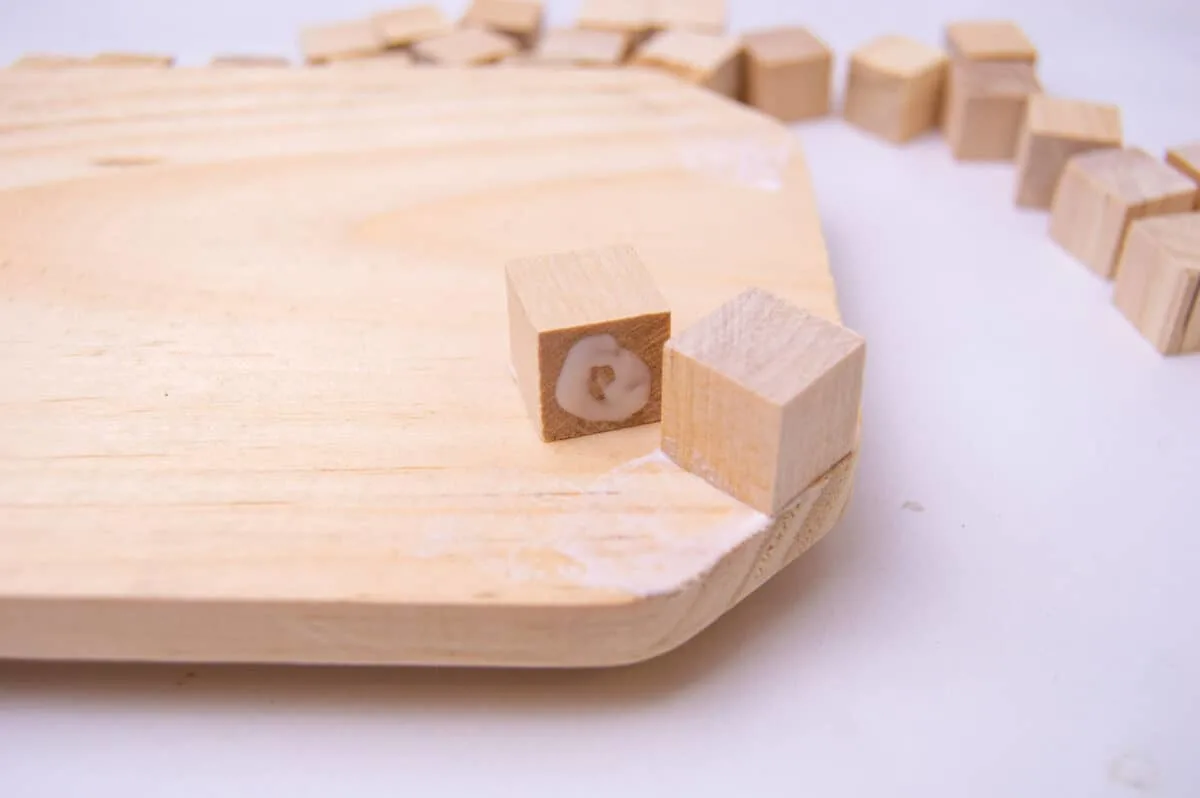 Step 2
Glue 2 more cubes on top of those, placing them directly above the bottom cubes. Glue in between the layers, and in between the adjoining cubes.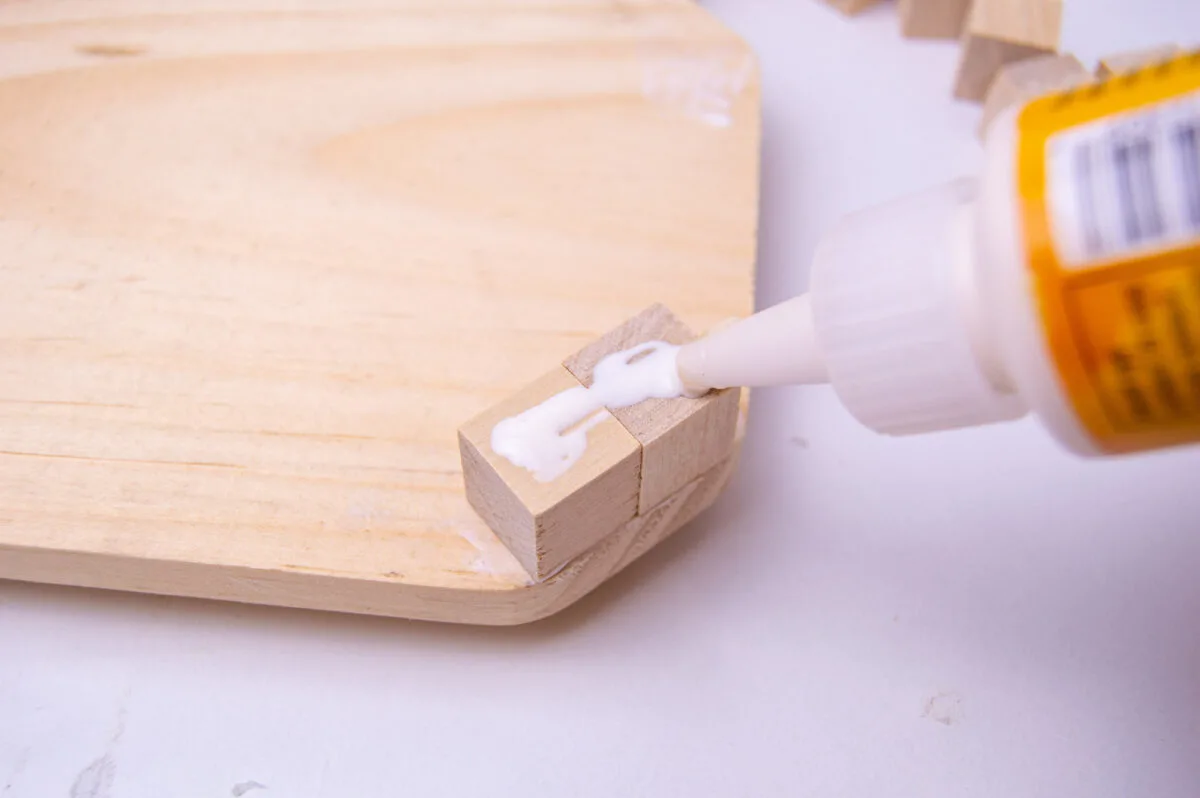 Repeat this process again until you have 3 cubes high and 2 cubes across, for a total of 6 cubes used to make the pedestal leg.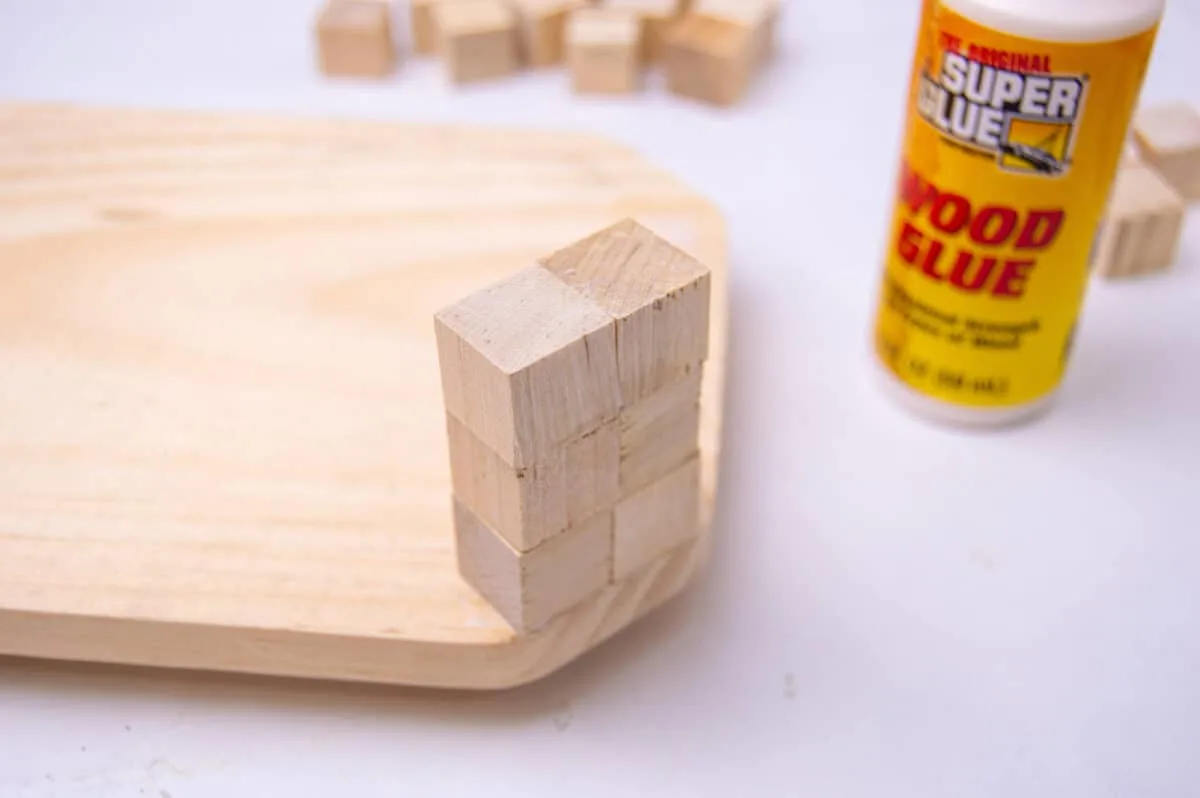 Repeat on every corner. Allow to dry at least an hour.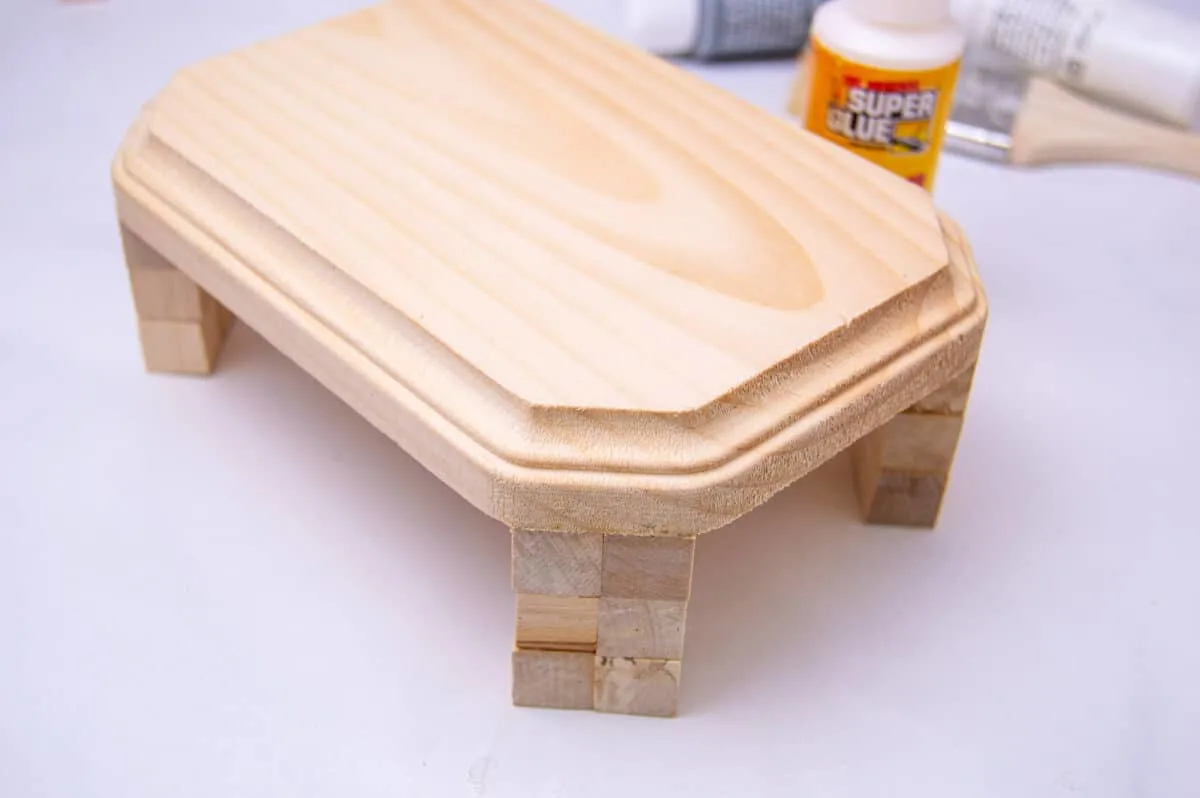 Step 3
Using a brush, paint the sign and the legs with gray paint. Allow to dry completely.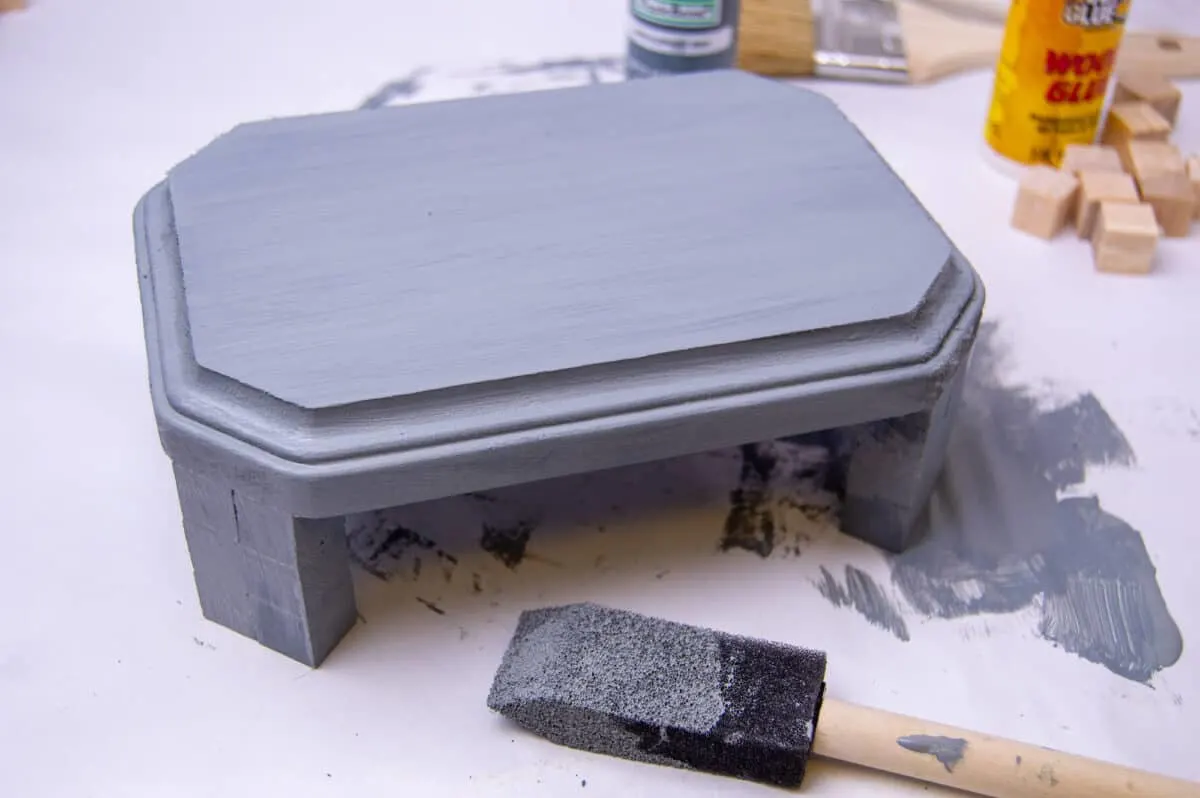 Step 4
If desired, lightly dry paint the pedestal with white paint to give a weathered look. Allow to dry completely.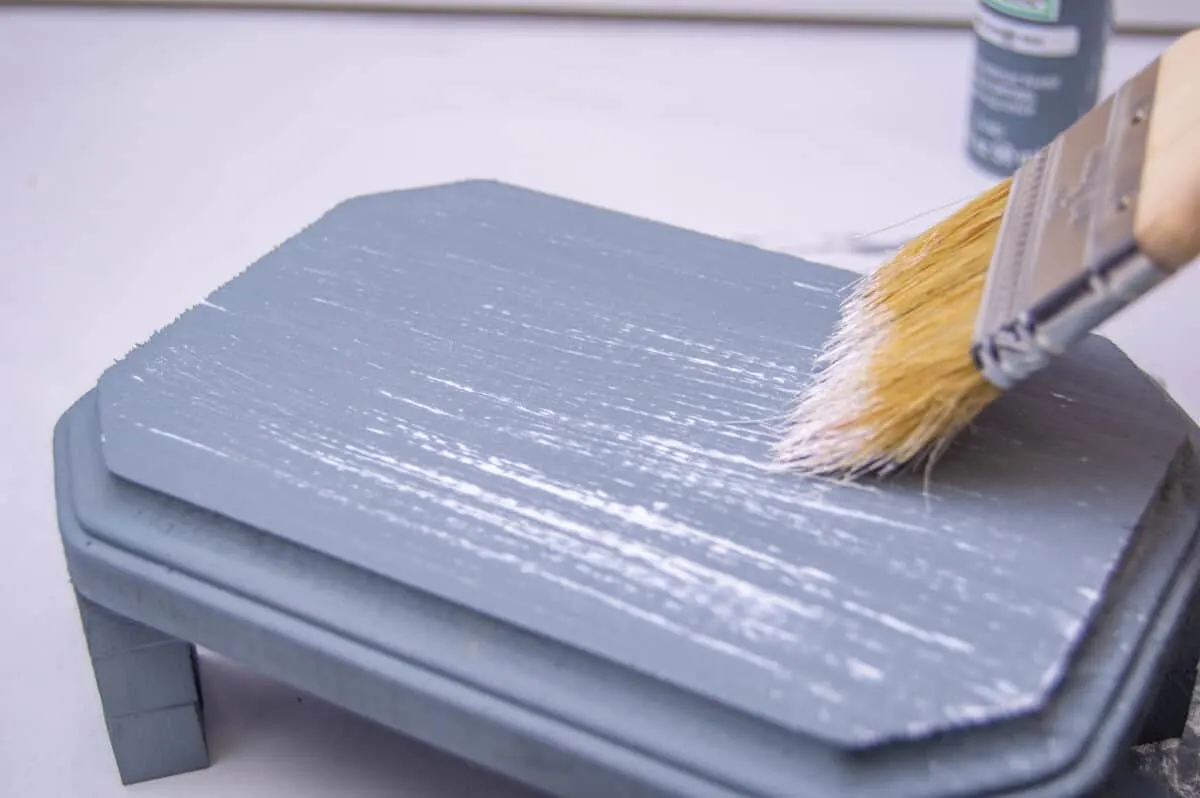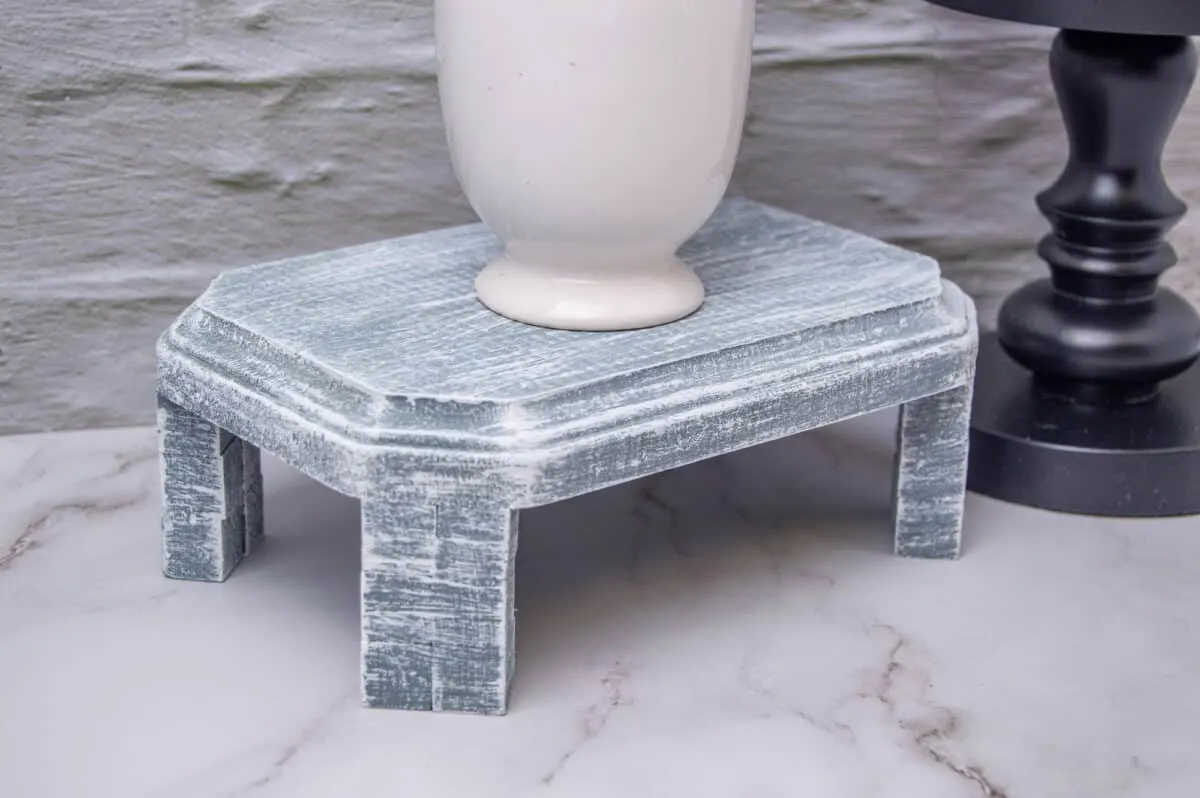 If you like how easy it is to make these DIY display pedestals, check out all of my fun Dollar Tree crafts.