If you want a plant you can't kill, then you want an air plant! These spiky-looking plants thrive with just air and the occasional misting of water. Because they don't need soil or roots in water, you can have fun displaying these living decorations throughout your home.
These easy DIY air plant holders are SO SIMPLE to make! Seriously! You'll want to make lots of them to display in your home or office.
They also make perfect gifts, too! While these plant holders look like modern art pieces, they are ridiculously easy to make. And for about $10 you can probably make about 50 of these holders, depending on what type of wire you get. No joke!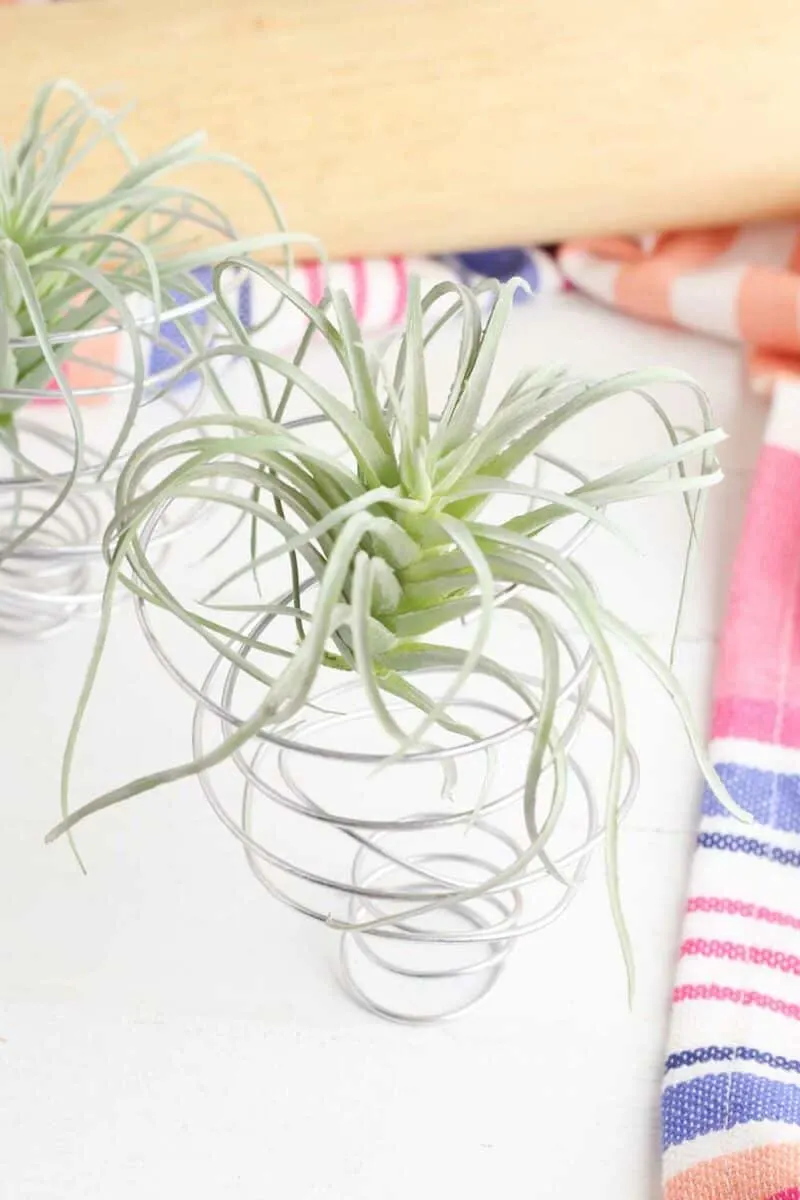 In fact, these would be excellent crafts to make and sell!
Helpful Tips for Making an Air Plant Holder
Wire comes in different gauges. The 16 gauge wire that I chose is sturdy and bends easily. It is usually used in home and garden projects, or in electronics. You could experiment with a heavier or lighter-weight gauge wire if you already have it at home.
The gauge goes up in size as the wire gets thinner. So, an 18 gauge wire would be thinner than a 10 gauge wire.
I've sourced different types of 16 gauge wire. If you choose 16 gauge wire for jewelry making, it is more expensive than 16 gauge wire for electronics.
The wires come in different colors, too. If you stick with a 16-gauge wire, you can get some that are coated in pretty color wraps, such as this teal green wire. This copper wire would be beautiful as an air plant holder, as well. Or, choose a combo variety pack with several vibrant colors of wire to use.
Air Plant Tips and Tricks
Air plants can often be found growing in trees outdoors, depending on where you live. You can buy them in garden centers, such as Lowe's. Or buy air plants online, with varieties that you might not find locally.
There are a lot of different types of air plants with vibrant colors and even flowers. They are not all just green! Check out this selection of air plants on Amazon to see tropical varieties you might not know exist.
Etsy has a surprisingly great selection of air plants, too.
Air plants need bright, indirect light. Or fluorescent office lighting. A few hours of direct light is okay, especially if it's morning light. Don't put air plants in the shade.
Water plants about once a week. Rinse them under running water, or let them soak in a bowl of water for about 20-30 minutes.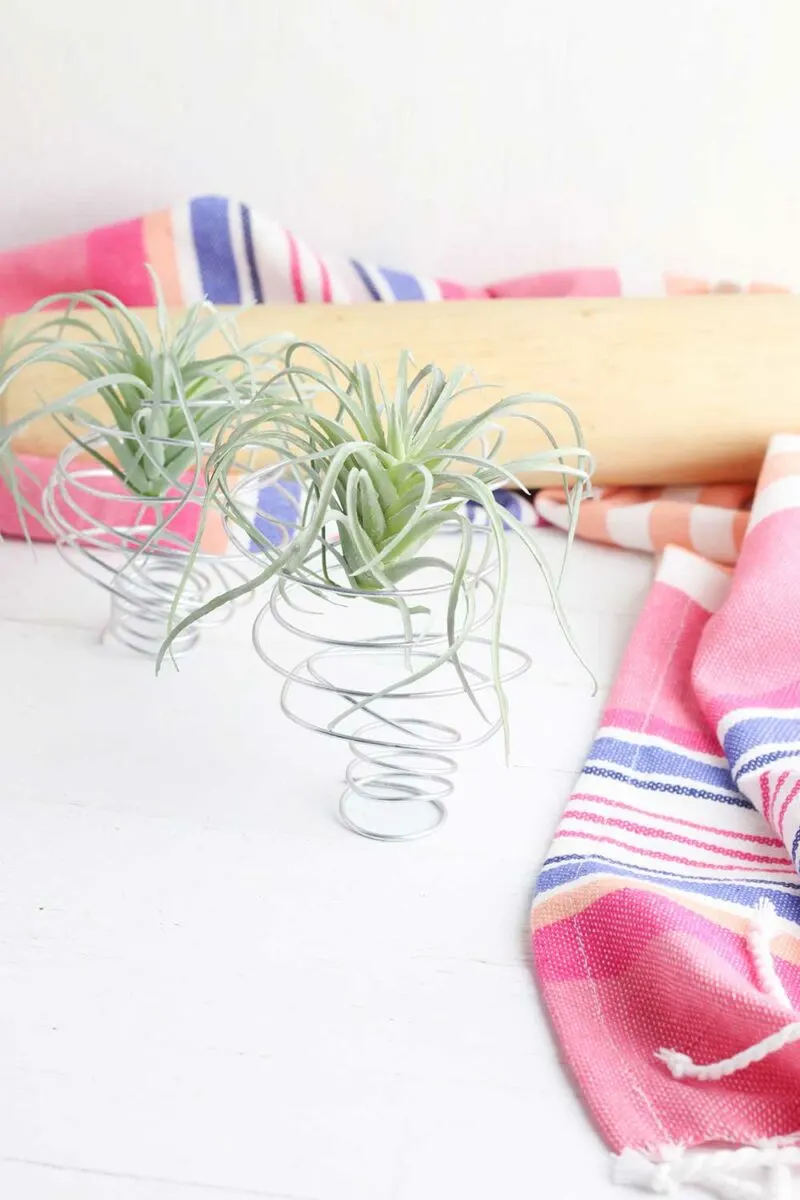 How to Make an Air Plant Holder
Supplies
16 gauge galvanized steel wire (You'll get 200 feet for less than $10 – that's a lot of gifts you can make! Or use the wire around your home or garden.)
Rolling pin
Wire cutters
Instructions
Step 1
Wrap the wire around the handle of the rolling pin and the up the roller side of the rolling pin.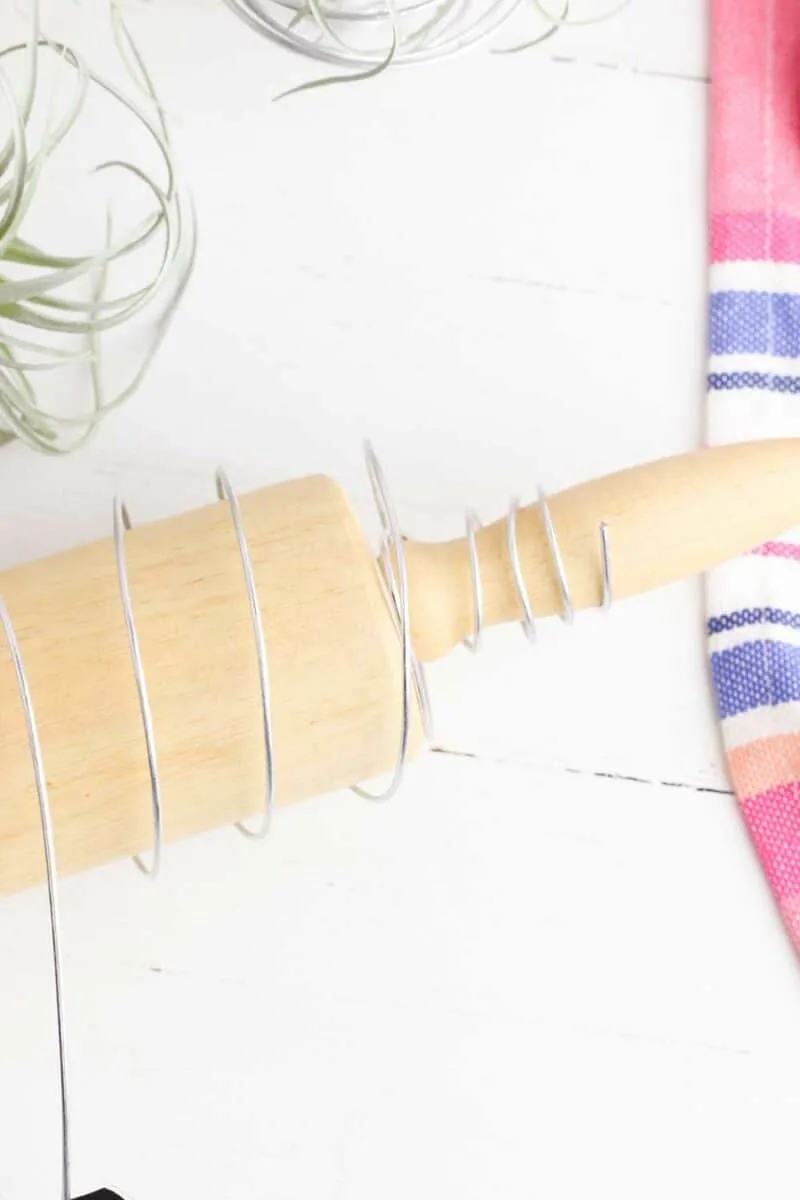 Step 2
Use the wire cutters to cut the end of the wire, then carefully remove the wire from the rolling pin.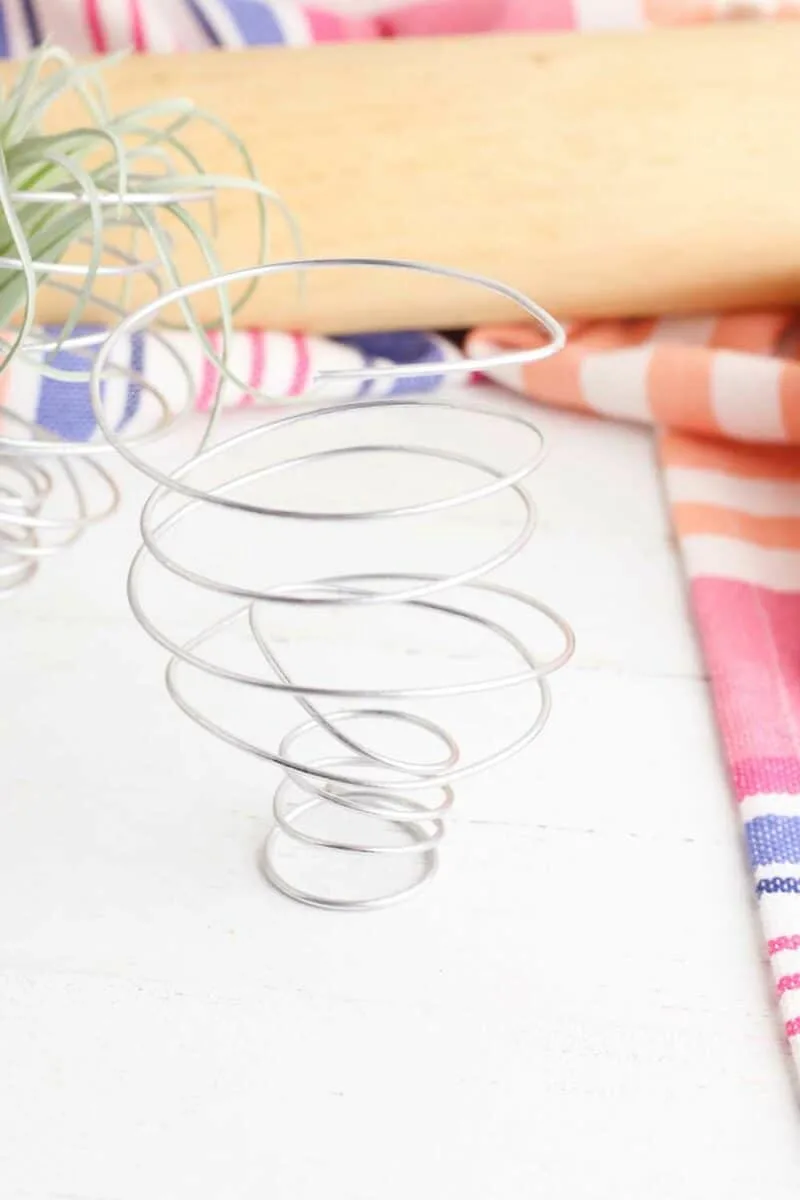 Step 3
Press the wire coils together to flatten and shape the wire form until it stands up straight. Then place the air plant on top of the wire coil holder.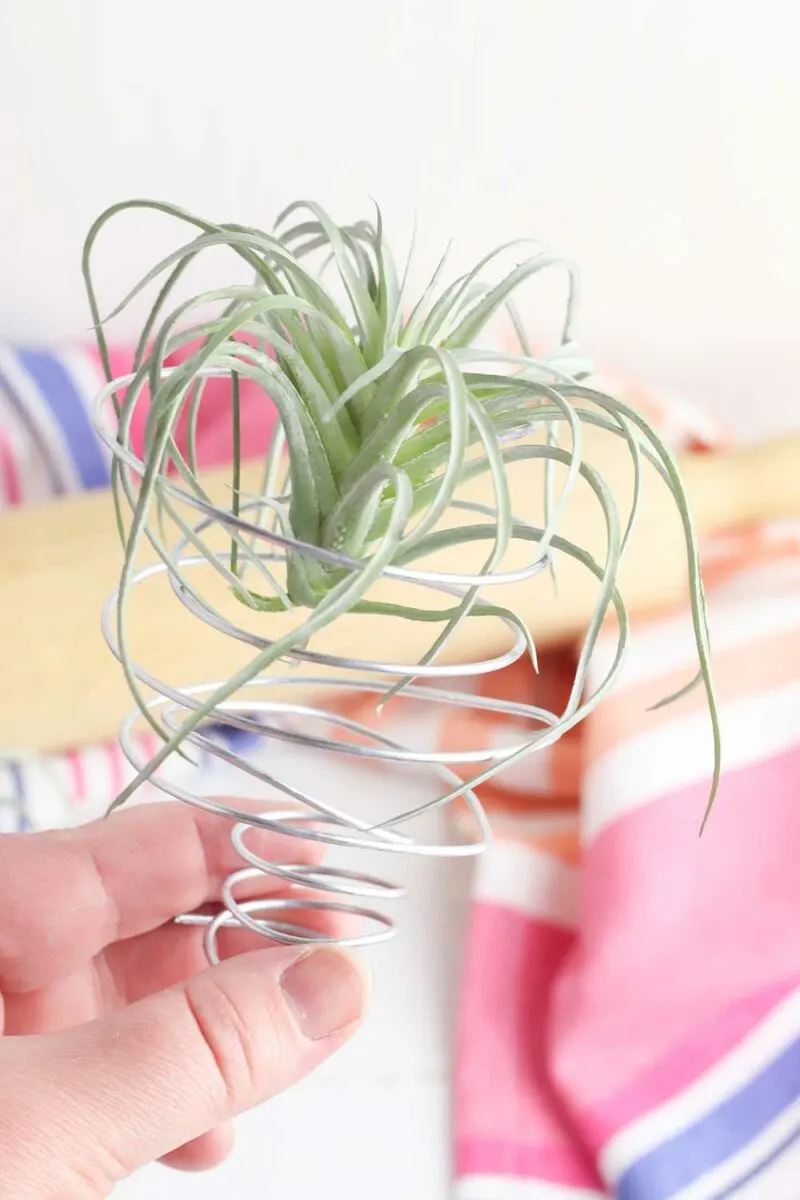 Want more houseplant crafts?
This Lantern Terrarium is easy to make and doesn't require much maintenance, either. Plus, it glows in the dark! Or try making these Dollar Tree Faux Terrariums.
You will want to check out my adorable Aloe Vera plant pot. Or these cute Rae Dunn-font plant pots.
For larger plants, here's how to fill a large container to save money on soil.