This festive DIY Christmas keychain is a great craft to make as gifts or to sell at craft fairs. By customizing beads and charms, you can create a variety of unique designs.
Once you have all of your supplies together, you can easily make this keychain in 15 minutes or less!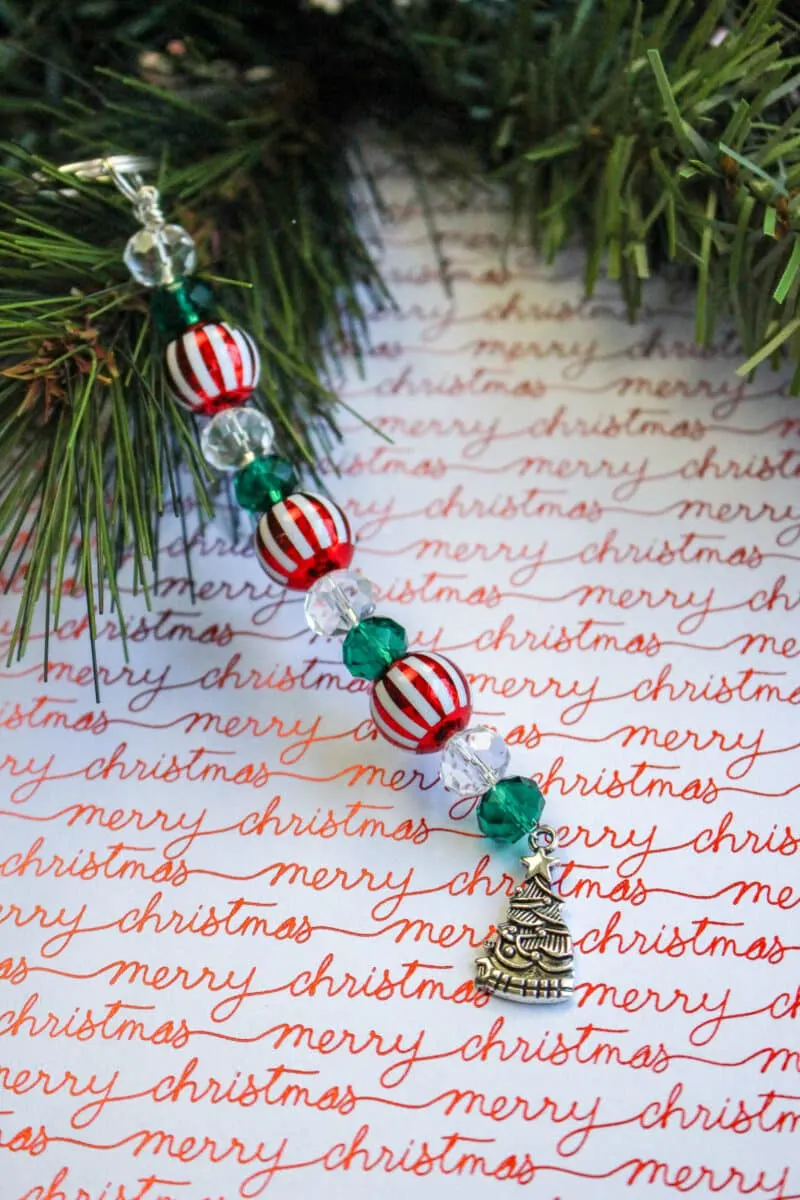 Consider using this beaded keychain in the following ways:
House key for visiting friends and family
Surprising a child with keys to a car
Holiday design for the keys you carry every day
Great Secret Santa gift
Cute stocking stuffer
Perfect to sell at craft fairs
Excellent craft for teens and tweens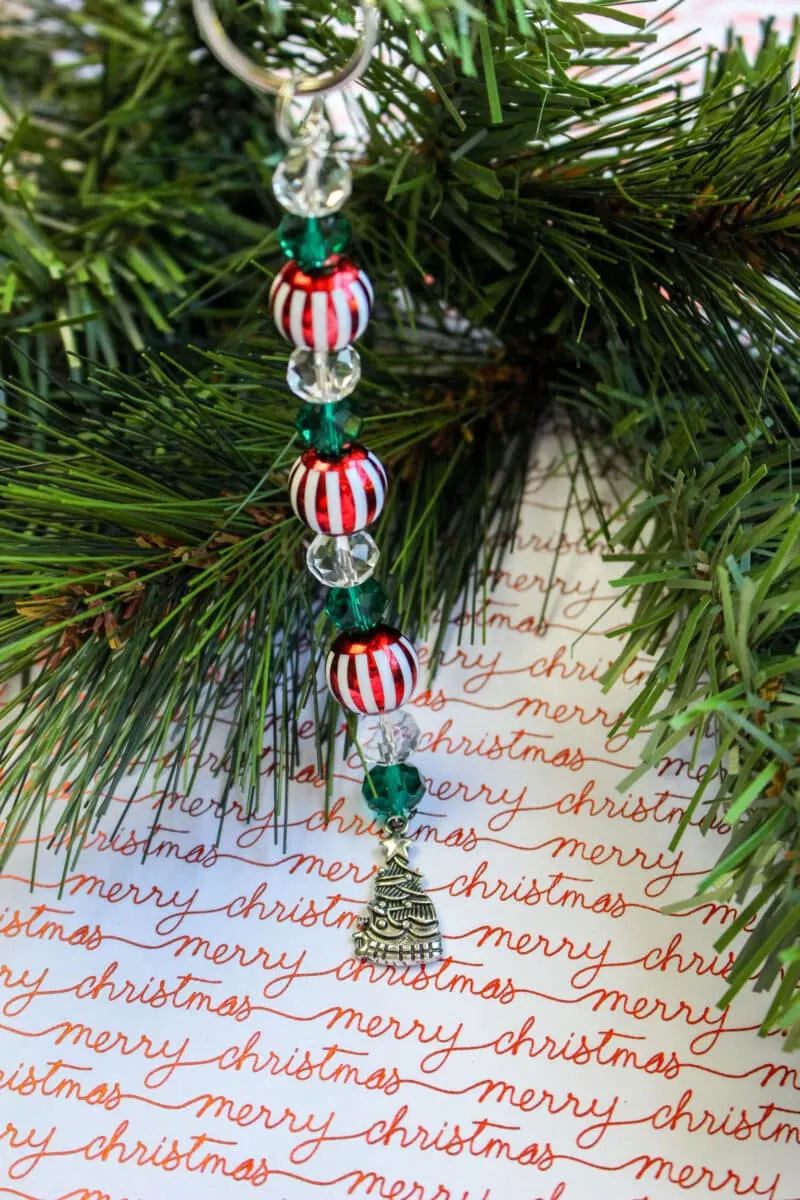 While the initial cost of buying the supplies might seem like a bit much if you don't already have the materials, keep in mind that the beads, charms, wire and supplies can also be used to make these DIY Christmas bracelets:
You can make a variety of gifts with all of these materials.
DIY Beaded Christmas Keychain
Supplies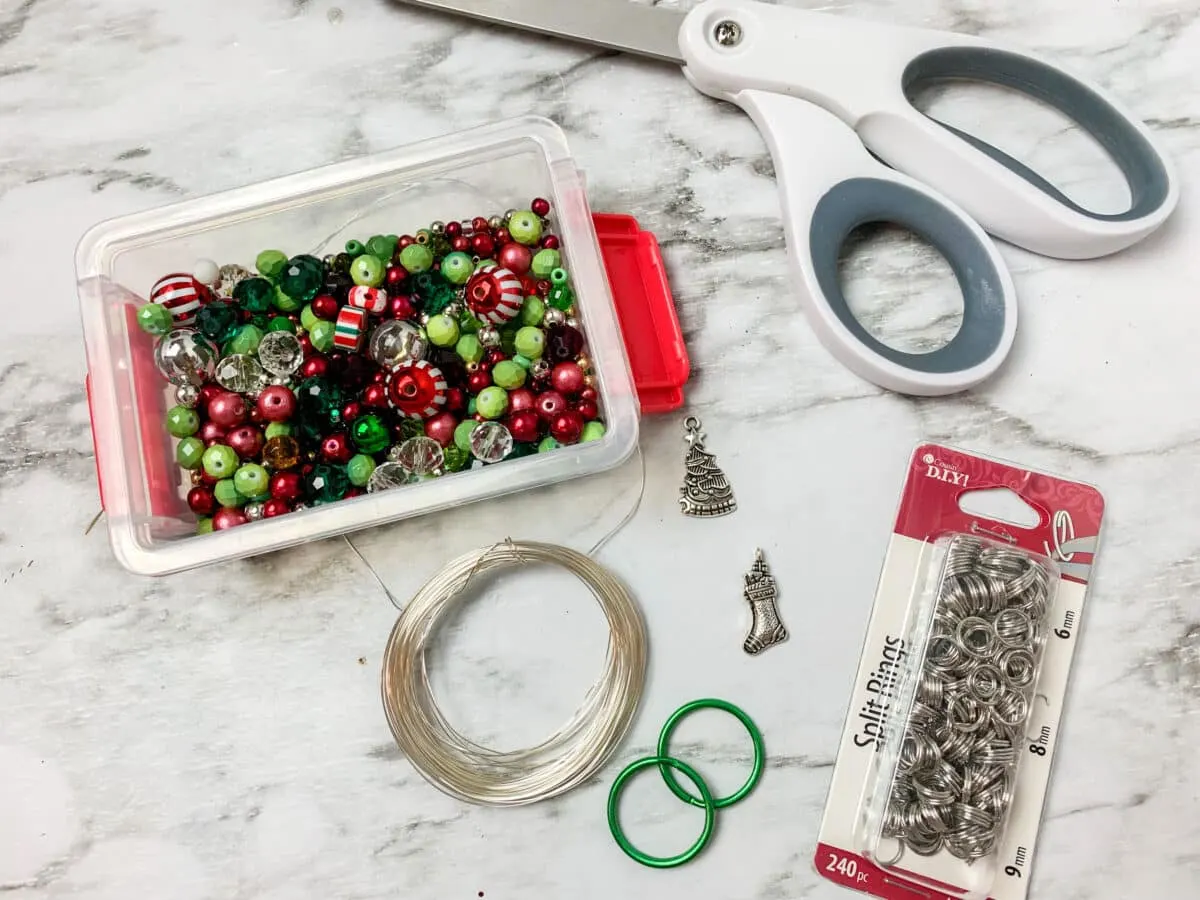 Instructions
Step 1
Cut a piece of the jewelry wire to the length you would like your keychain to be, but add a little extra additional length for twisting and attaching the jump ring.
Step 2
Thread the jewelry wire through the end of the charm. Fold the jewelry wire up and twist it around the loop at the top of the charm to secure the charm at the bottom.
Step 3
Add beads to the wire in the pattern that you would like. You may need to screwing them down over the folded wire at the bottom by twisting gently to get them over the double thickness of jewelry wire.
Continue adding beads to create the length and pattern you desire.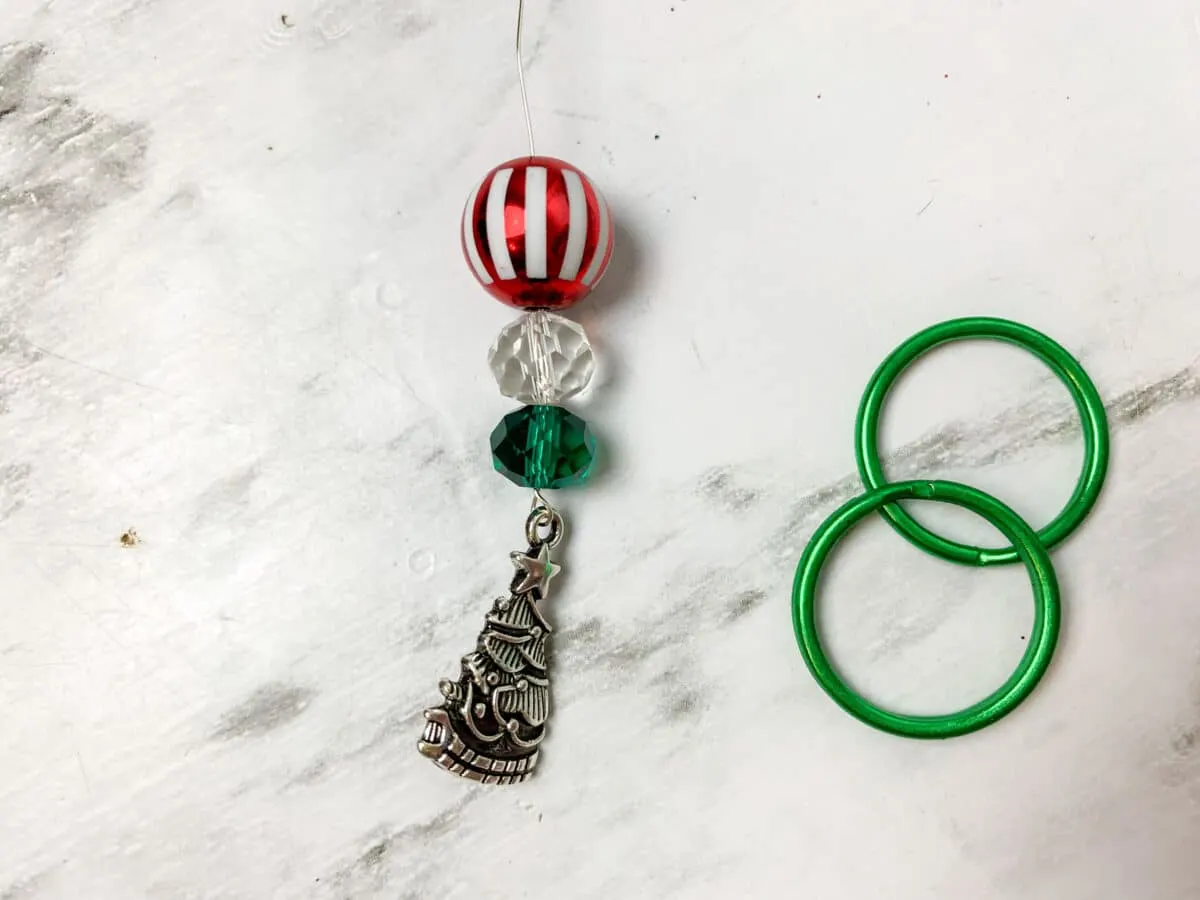 Step 4
When you have completed the pattern, thread the unfinished end of the wire through a jump ring and twist it several times to secure the jump ring to the beaded wire.
Cut any excess wire away and tuck the bare end into the knot as tightly as possible.
Using wire pliers might be helpful for this step but I used my hands.
Step 5
Slide the jump ring onto the keychain.
Be sure to Pin This craft to save for later!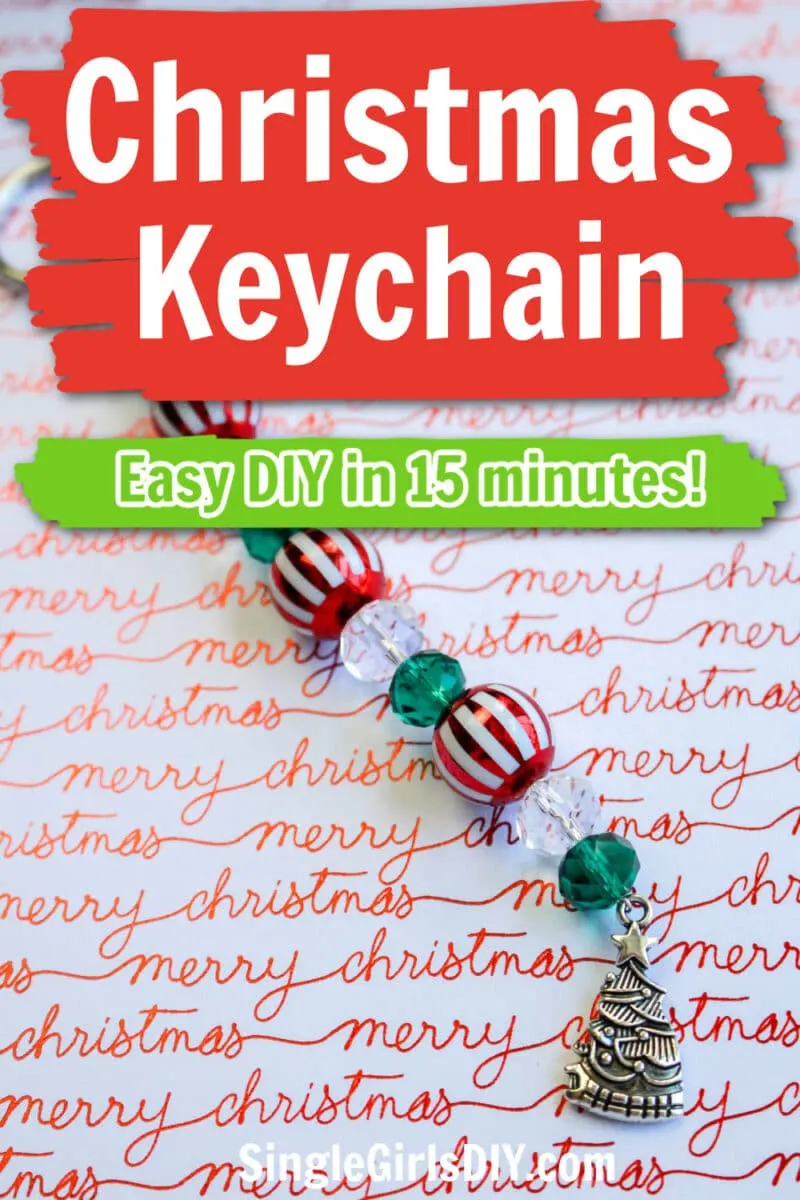 Use jewelry wire to also make these fun DIY projects: