Angels are all around us, but sometimes it is hard to remember that we are constantly surrounded by love and peace. Our DIY angel bracelet is the perfect reminder that angels are watching over you wherever you may go.
Wearing it is a reminder of God's love and protection provided by guardian angels daily during our difficult seasons and our good seasons.
This bracelet is also a perfect remembrance for a loved one that has passed or to make as a memorial gift.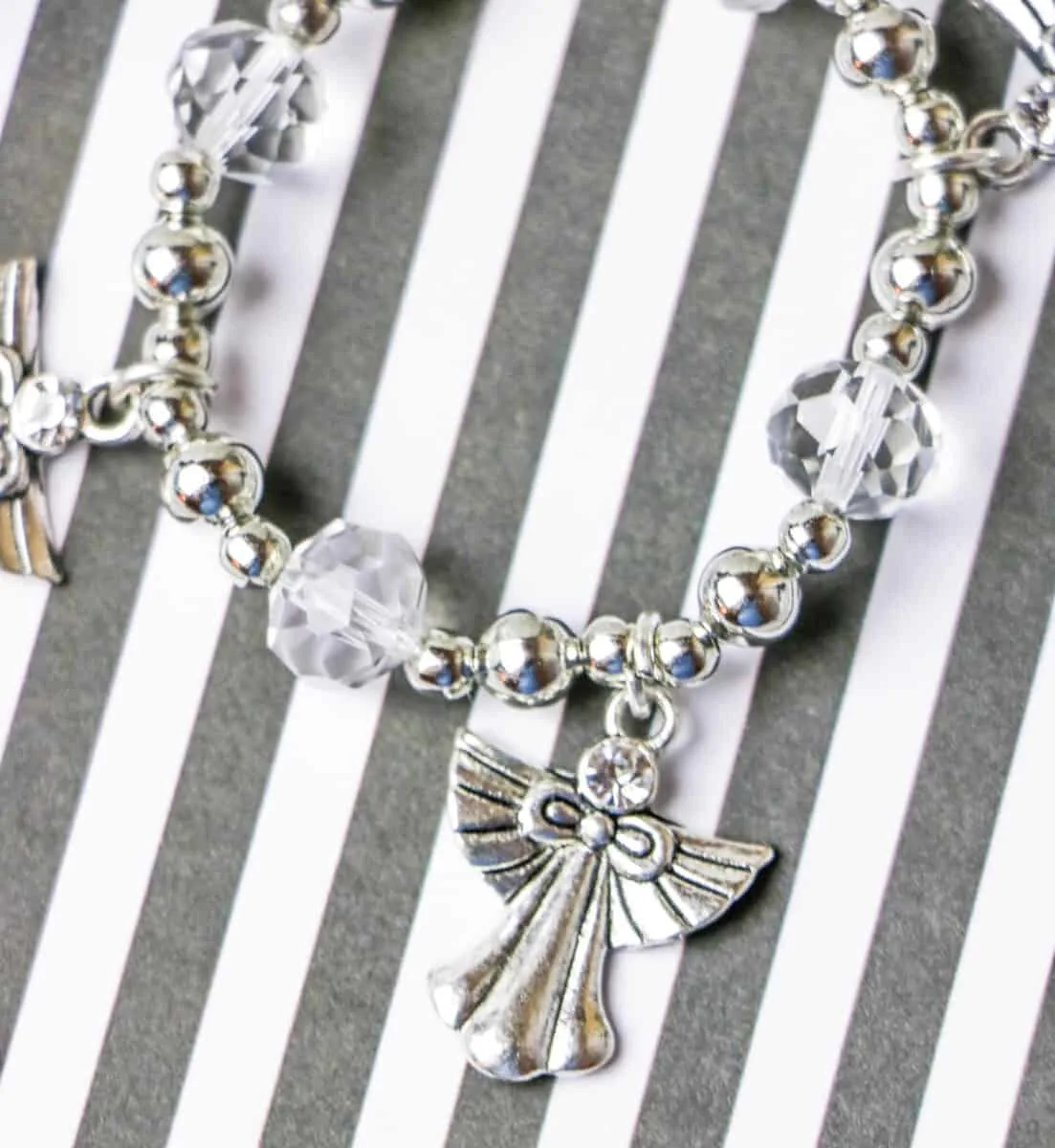 It is easy to make an angel bracelet to spread the gift of peace and joy to others. These make perfect gifts to give to those you care about.
Because you can customize the size, you can make bracelets for both kids and adults.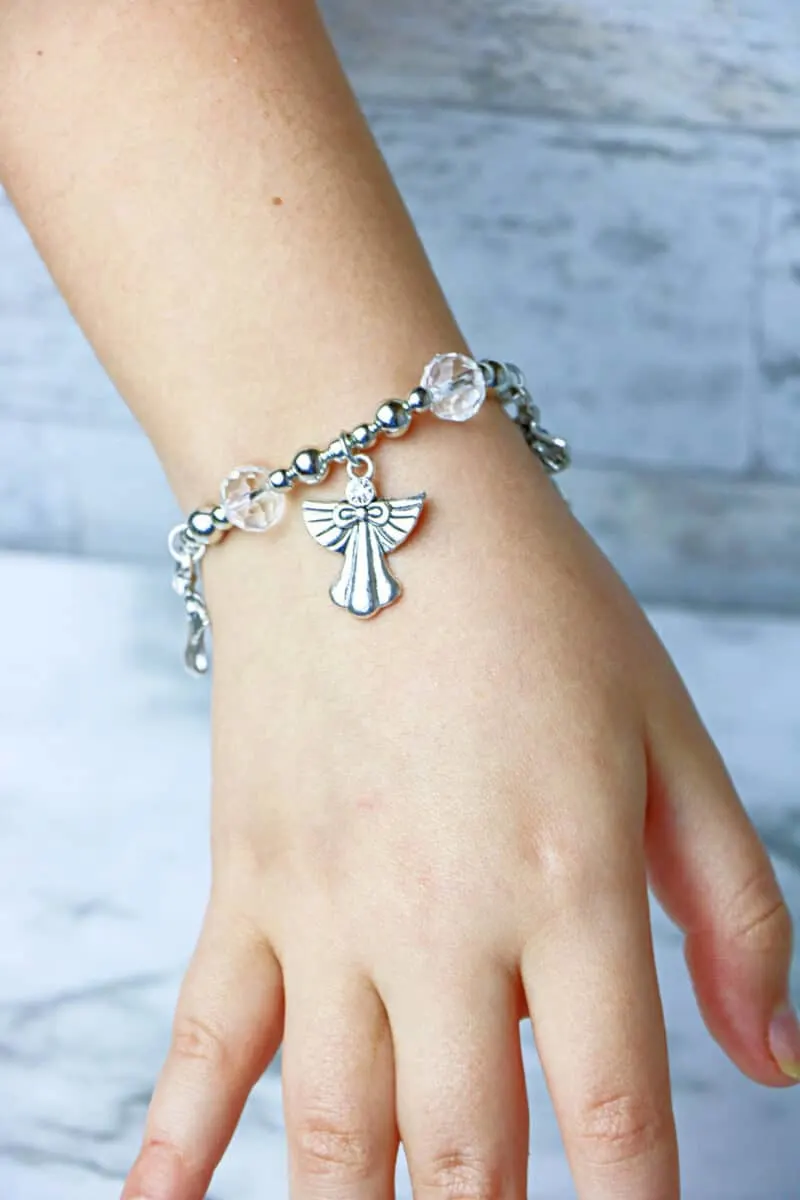 Be sure to make one for yourself, too! This pretty jewelry can work as a worry angel bracelet, too. Looking at the angels can help you remember to stop worrying and give it to God!
It is very easy to make a customized guardian angel bracelet. You can choose the colors, the beads, the charms and even the size.
Everything is personalized for how YOU want to make it and what speaks to your heart!
These homemade stretch bracelets are also a great craft project to share with family or friends. Imagine spreading out the beads and charms on a table, drinking some hot tea or coffee and watching movies while crafting!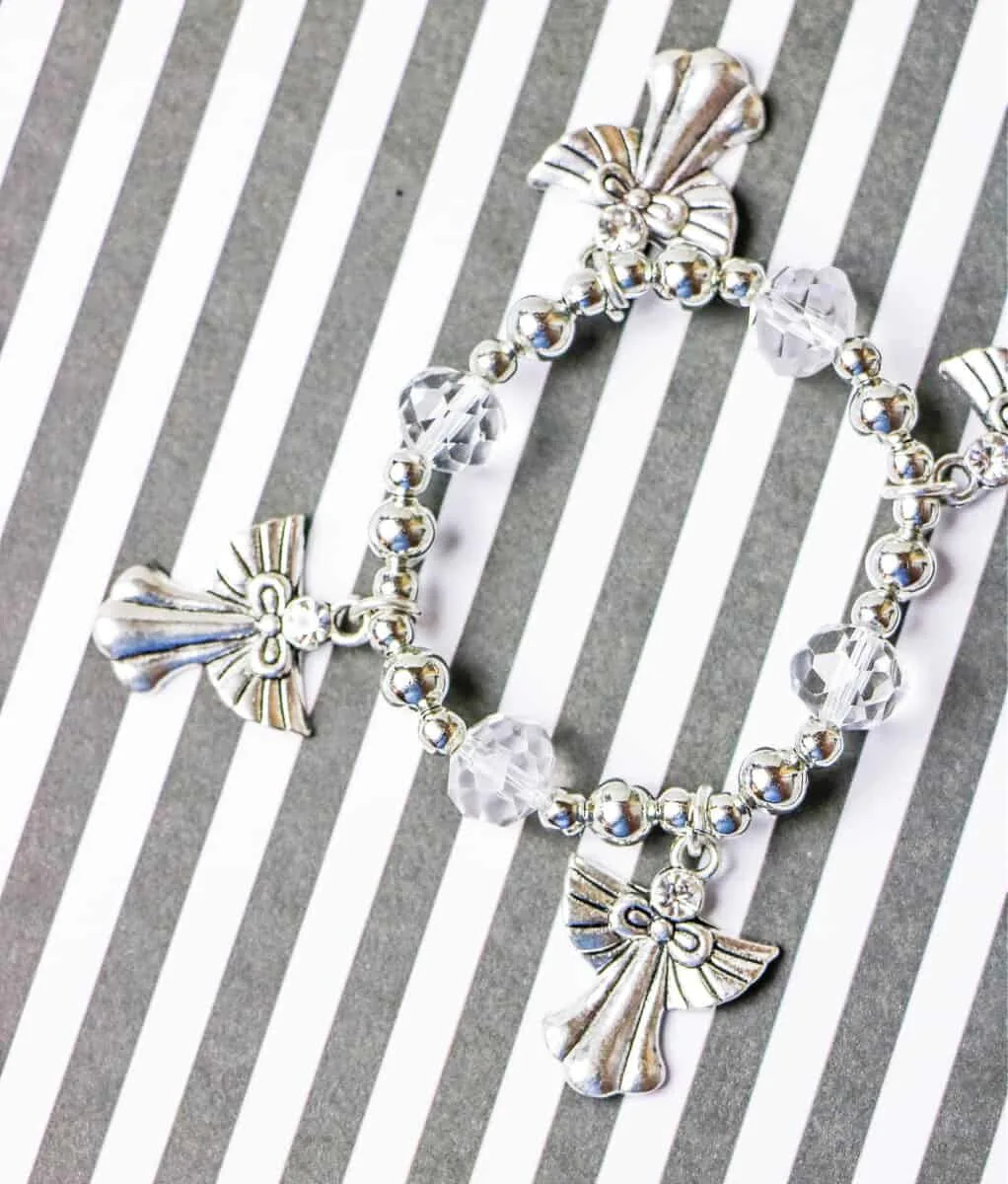 Be sure to see our other DIY bracelets, too, which use many of the same supplies:
How to Make an Angel Bracelet
Supplies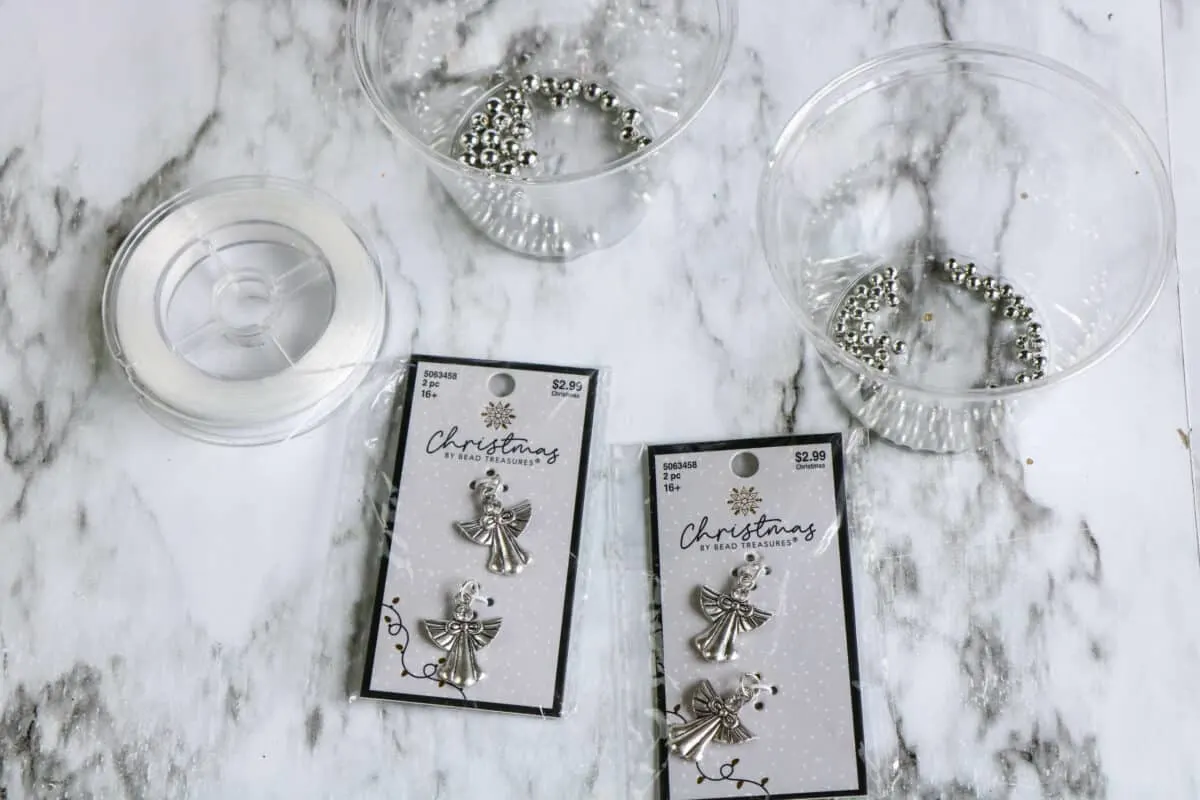 Instructions
Cut the bracelet string to the length desired to go around the wrist or ankle PLUS an additional 3 to 4 inches to allow room for tying off the bracelet.
I've found that when making jewelry with small beads, it is easier to put groups of the same beads in a plastic cup or small organizing container.
To begin making the bracelet, loosely tie one bead to the end of the bracelet string.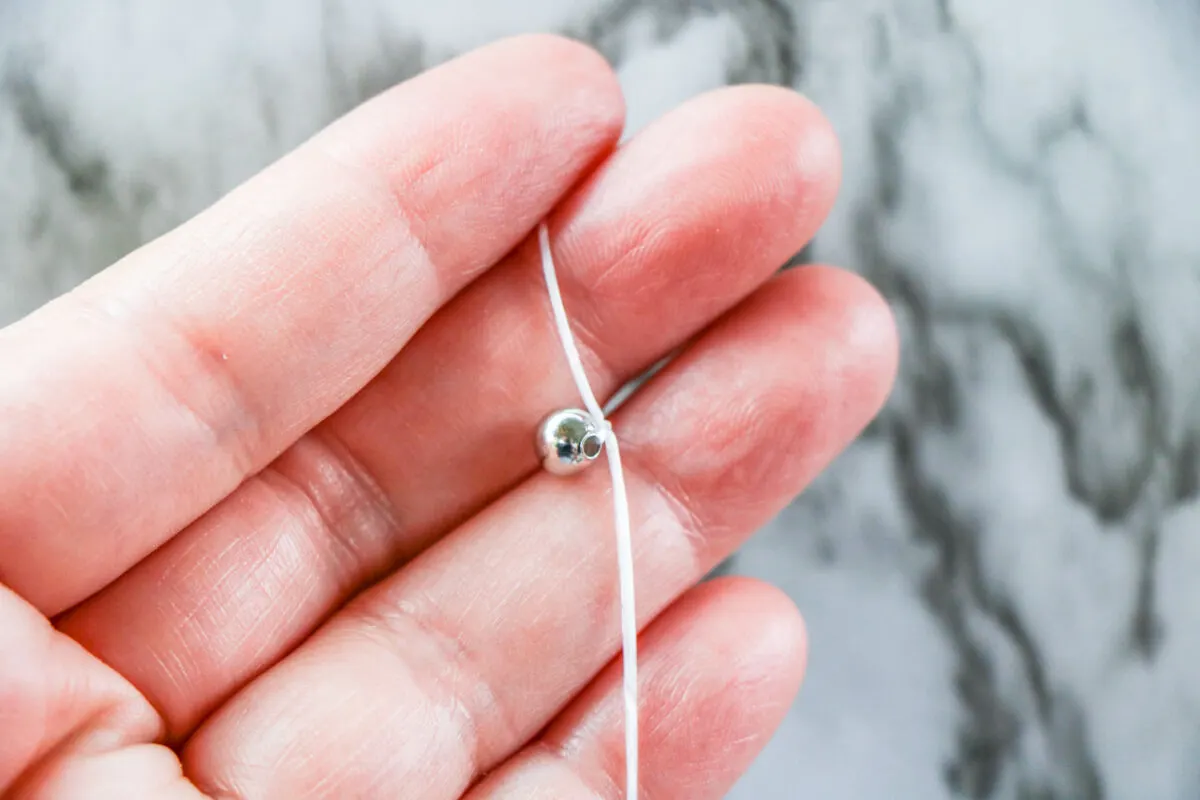 String the beads and charms in an alternating pattern.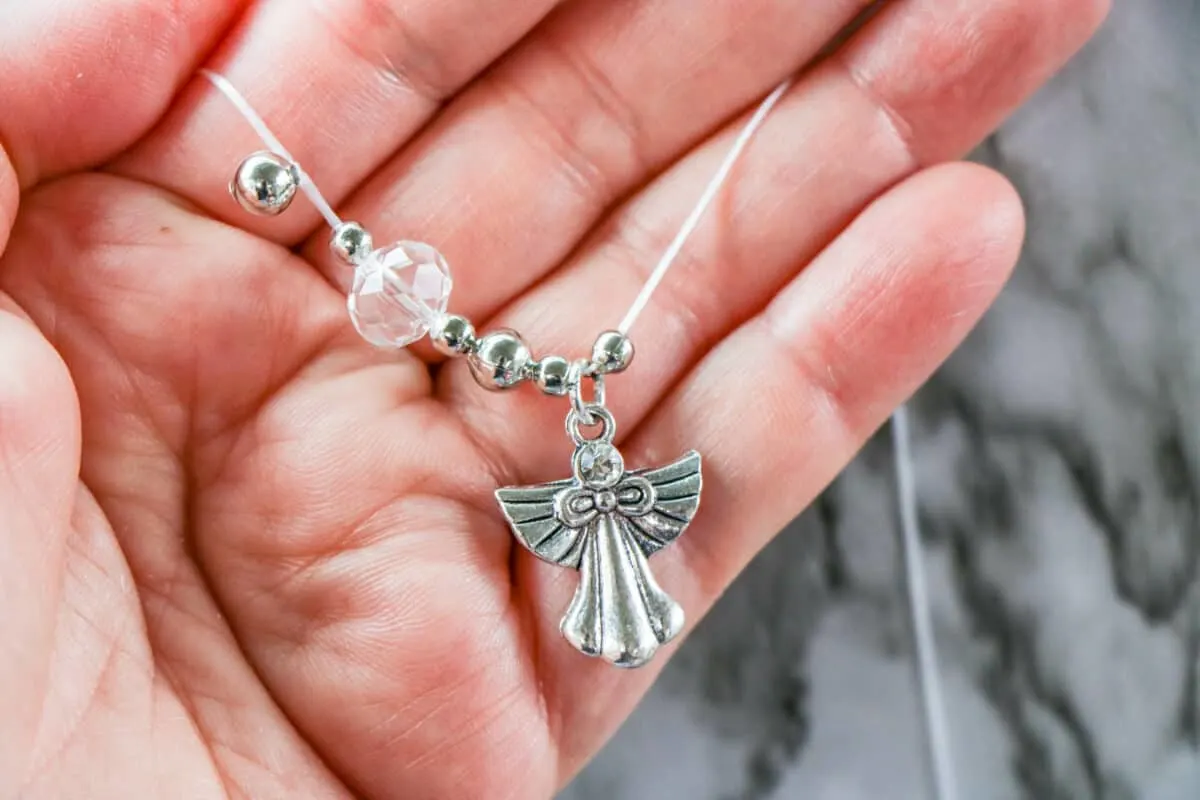 There is no perfect way to string the beads. You can use a set pattern, alternating colored beads and holiday charms. Or you can add the beads and charms in an asymmetrical pattern.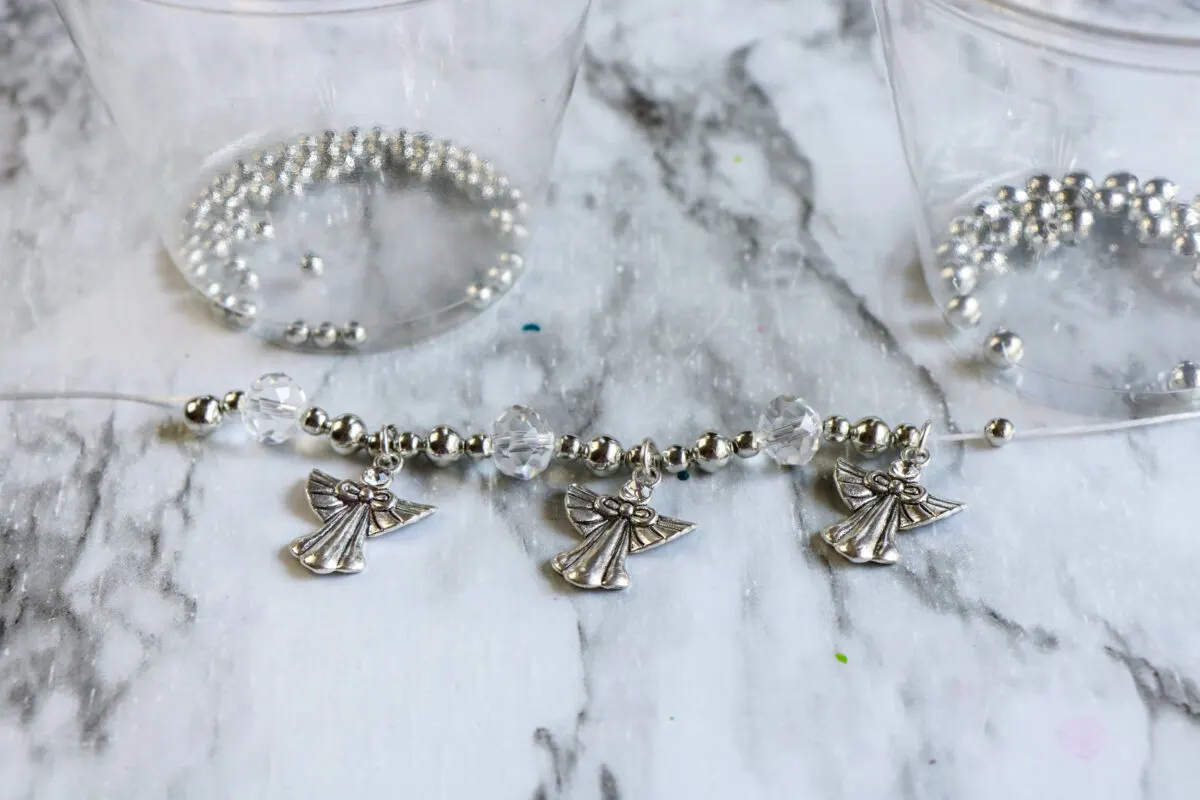 Once you have added beads to most of your elastic string, tie the ends in a knot. Trim off the excess elastic.
---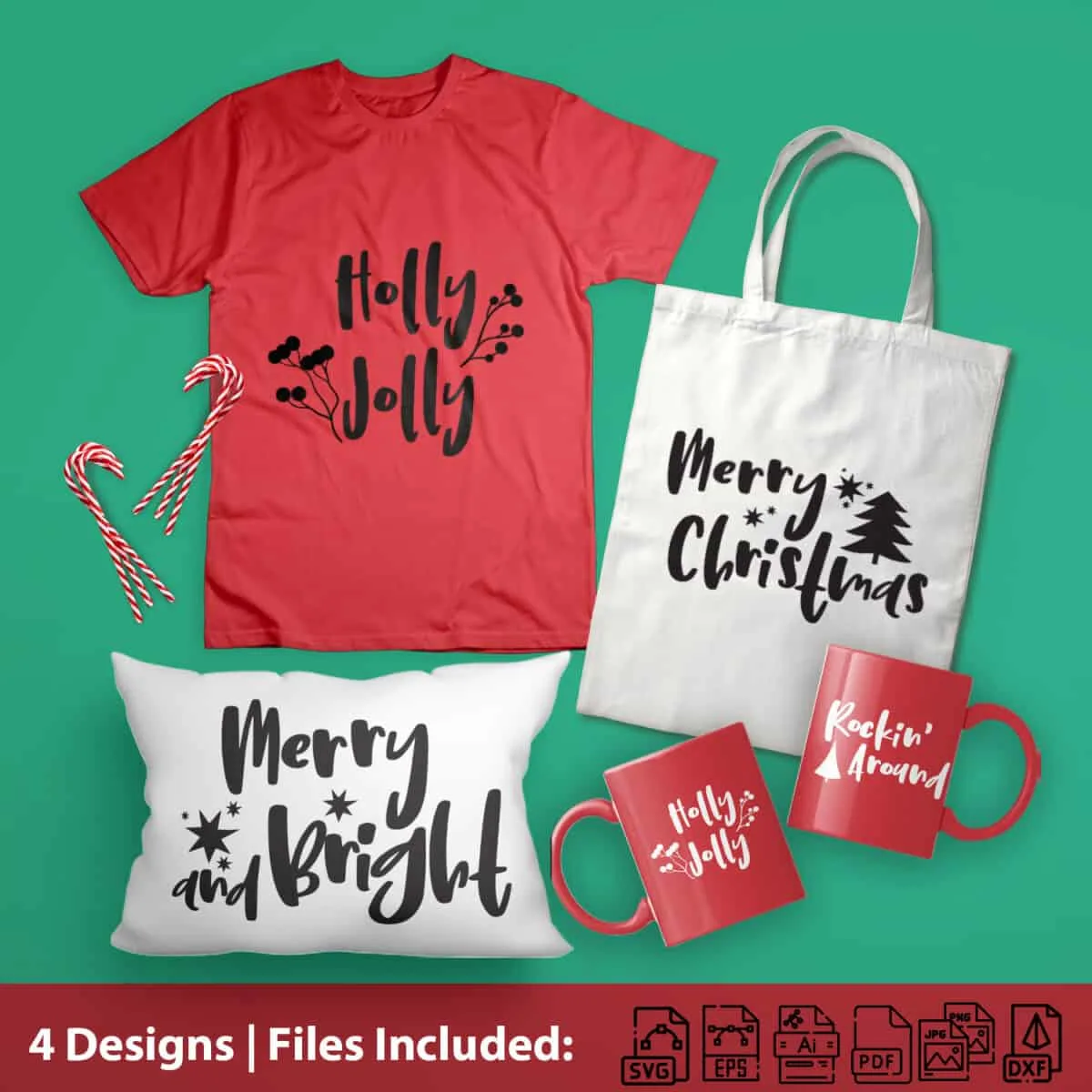 Christmas Patterns and SVGs!
Want more fun holiday SVGs for crafting and creating this season? I've got a fun 4-pack of patterns perfect for DIYs!
Visit the Single Girls DIY library for more details and to get your downloads!
---
If you like how easy it is to make an angel charm bracelet, be sure to see all of my easy holiday crafts.