I love the simplicity and tradition of a Christmas charm bracelet. There is something magical about looking at the charms and the anticipation of holiday happenings while you are wearing the jewelry.
My mom and I are always looking for festive Christmas jewelry to wear during December, and this handmade bracelet is a go-to accessory during the holidays!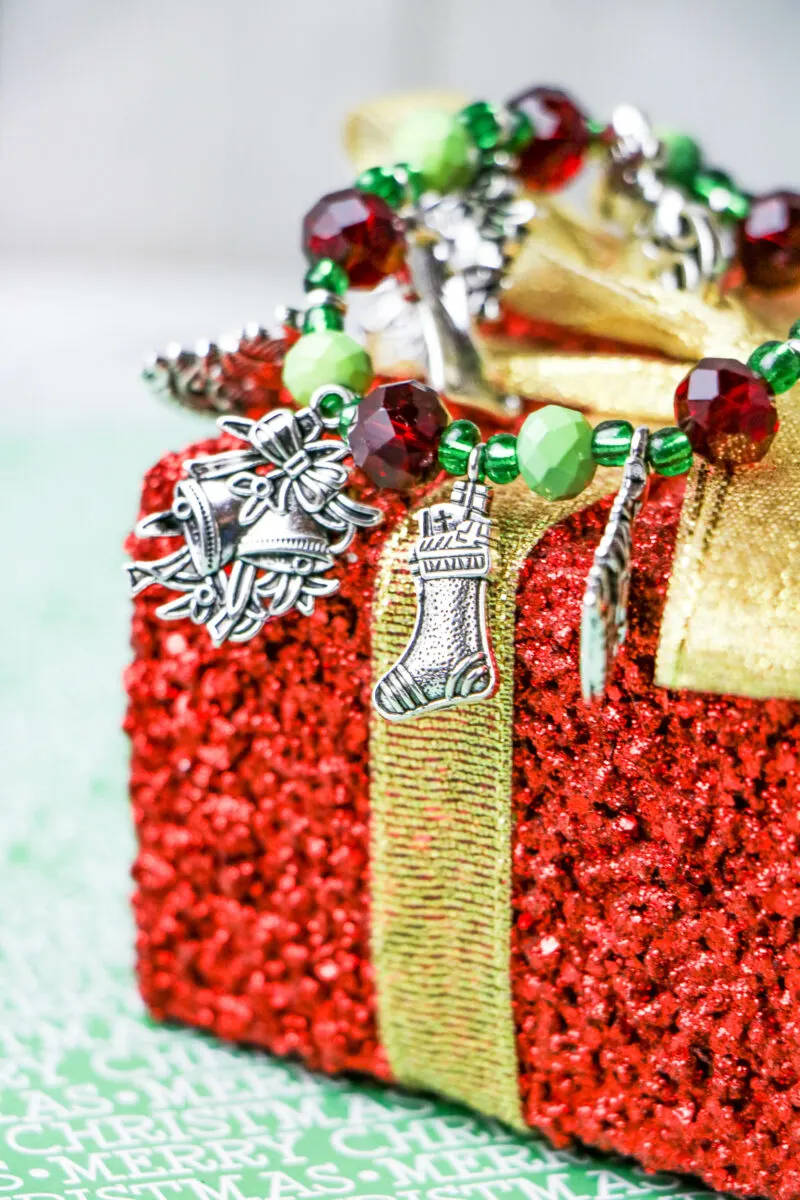 It is very easy to make a customized DIY Christmas charm bracelet. You can choose the colors, the beads, the charms and even the size.
Everything is personalized for how YOU want to make it, not how it is sold by someone else.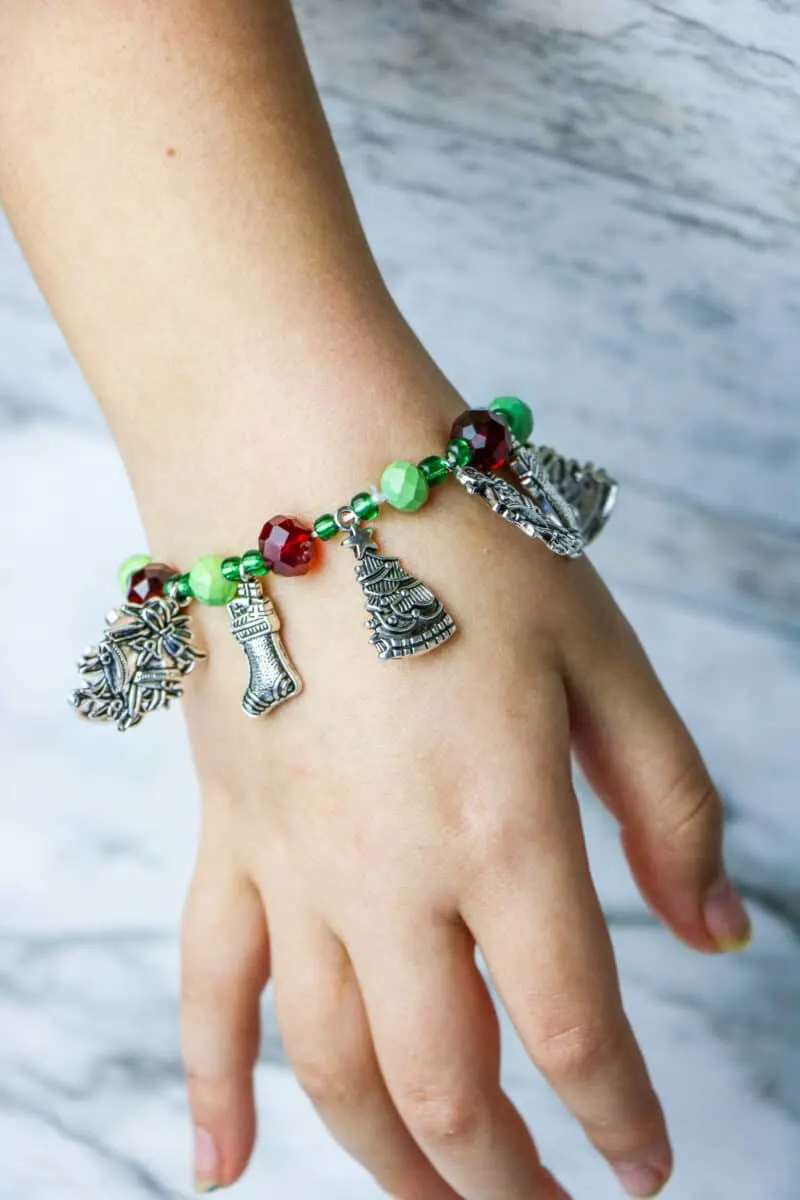 I used these same charms to make a Christmas keychain, too!
These homemade stretch bracelets are also a great Christmas craft project to share with family or friends.
Imagine spreading out the beads and charms on a table, drinking some hot tea or coffee and watching Hallmark channel movies while making Christmas bracelets!
Be sure to see our other DIY bracelets, too, which use many of the same supplies:
Christmas charm bracelets are also a great craft to make and sell. Once you buy the packages of beads and charms, you will be able to make many bracelets with the supplies.
There are a variety of Christmas bracelet charms that you can choose from. For something a little more colorful, this 110-piece Christmas charms pack is a great value!
Or, choose silver Christmas charms, similar to the ones that I used, for a elegant and neutral bracelet.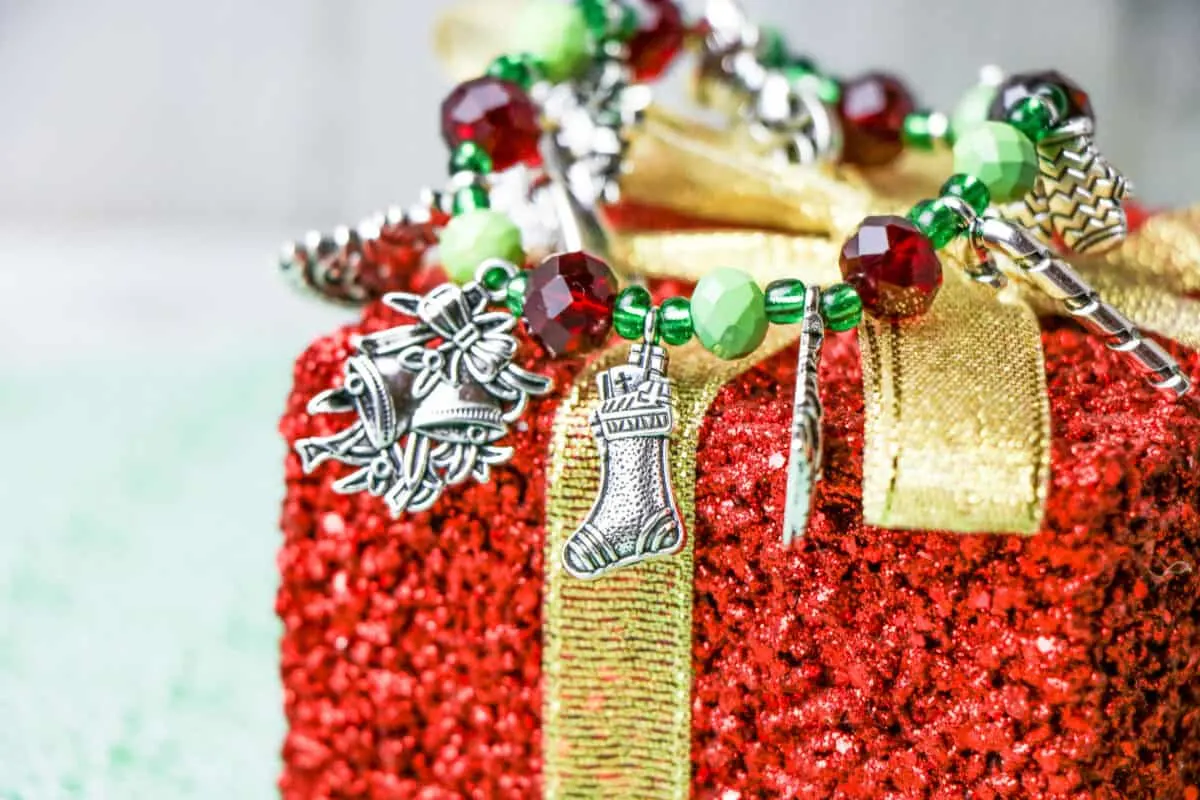 How to Make a Christmas Charm Bracelet
Supplies
Instructions
Cut the bracelet string to the length desired to go around the wrist or ankle PLUS an additional 3 to 4 inches to allow room for tying off the bracelet.
I've found that when making jewelry with small beads, it is easier to put groups of the same beads in a plastic cup or small organizing container.
To begin making the bracelet, loosely tie one bead to the end of the bracelet string.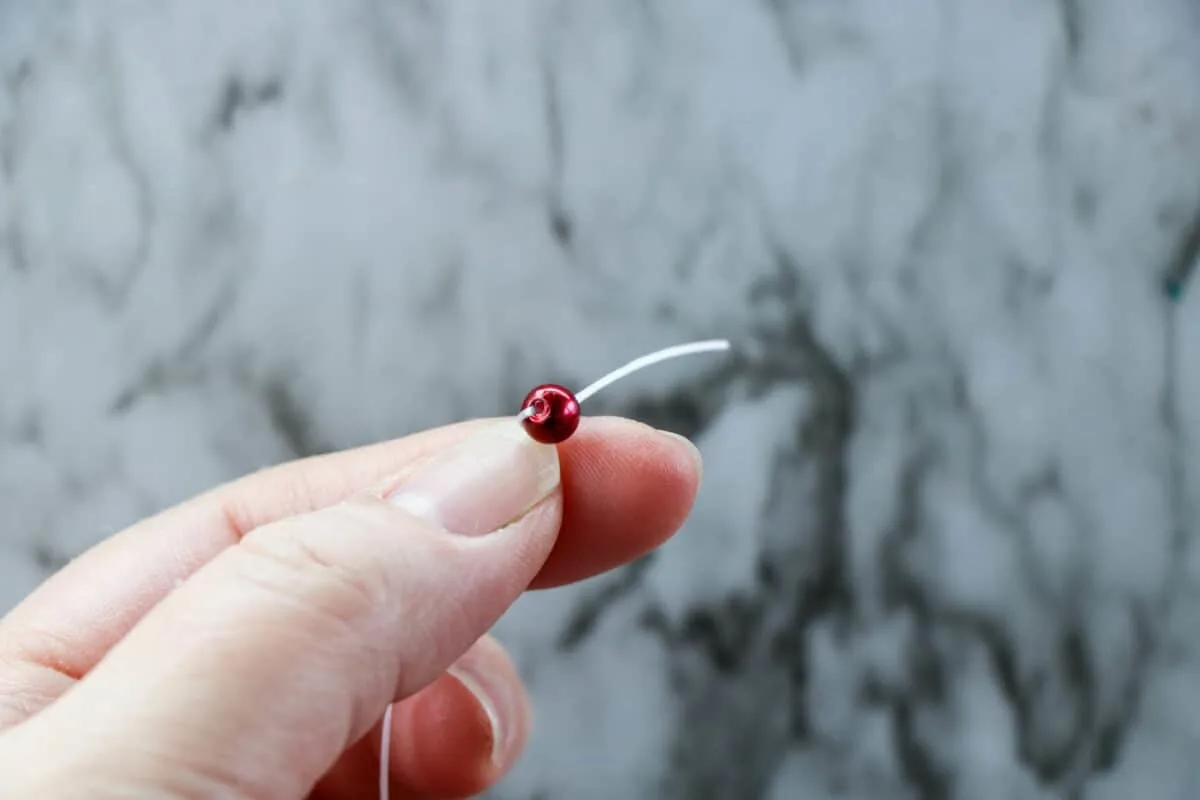 String the beads and charms in an alternating pattern.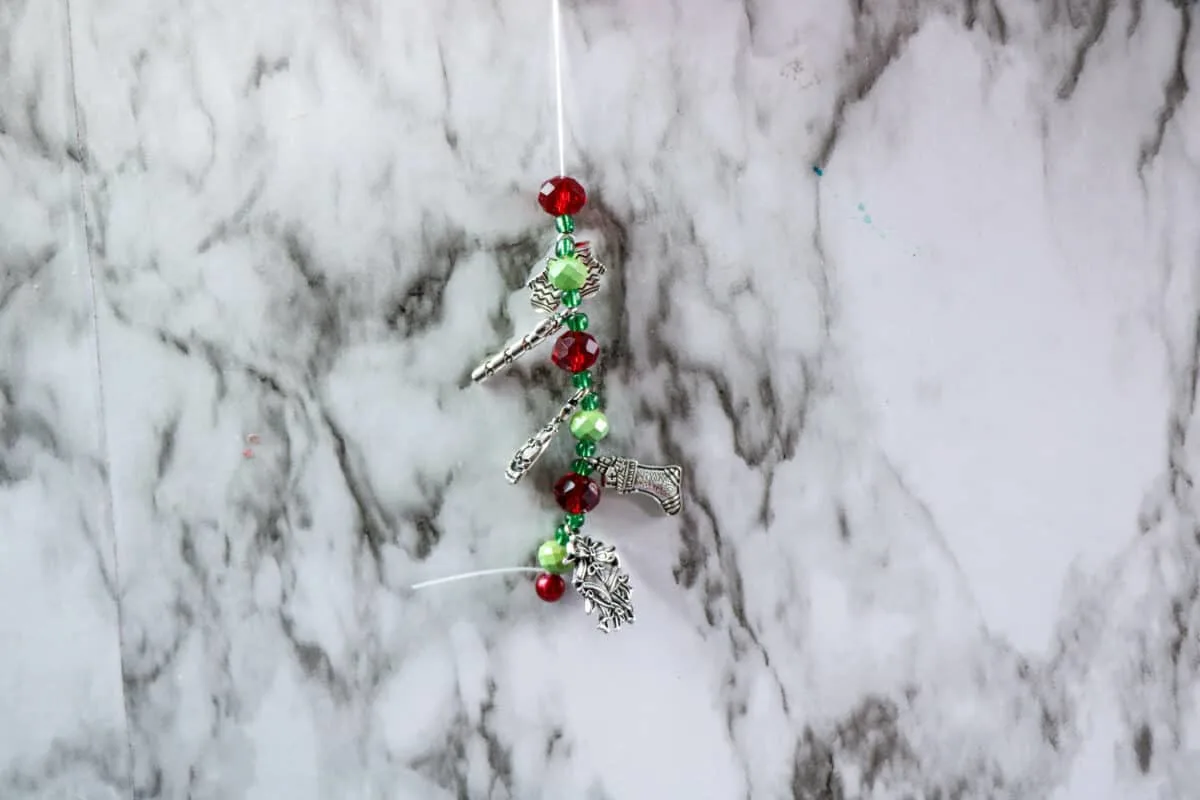 There is no perfect way to string the beads. You can use a set pattern, alternating colored beads and holiday charms. Or you can add the beads and charms in an asymmetrical pattern.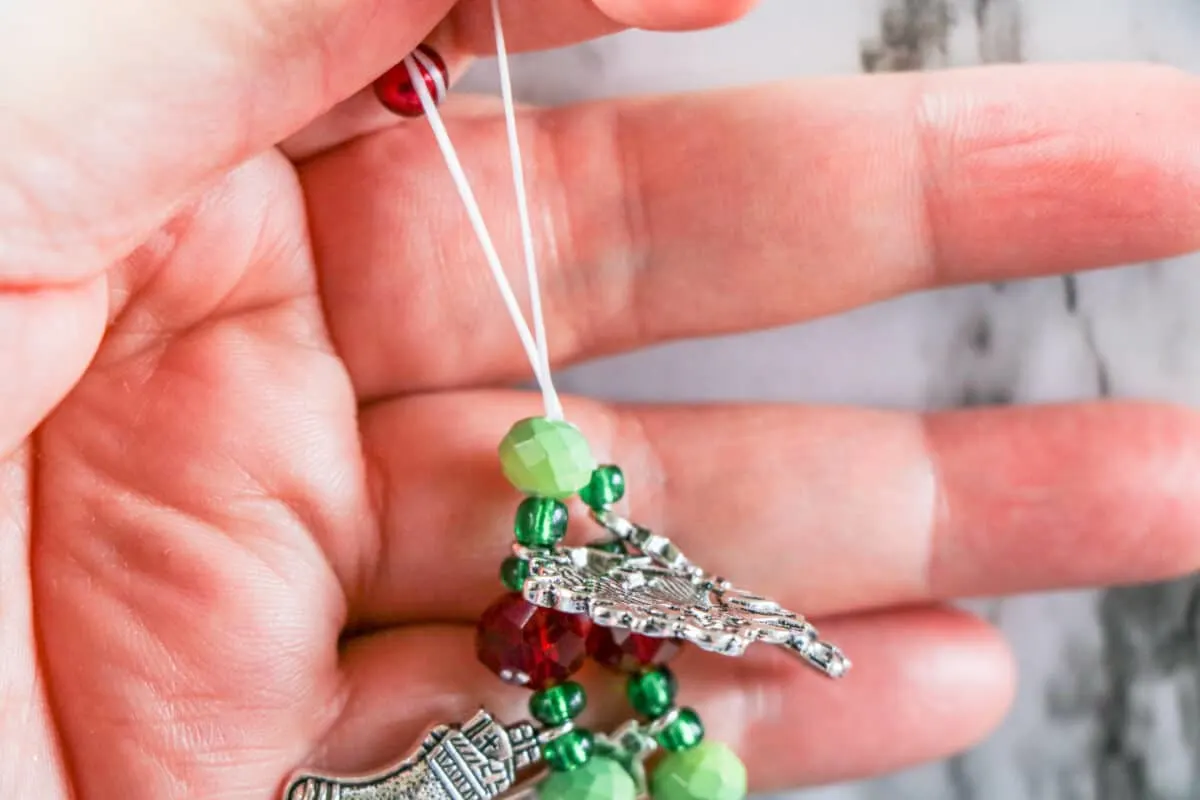 Once you have added beads to most of your elastic string, tie the ends in a knot. Trim off the excess elastic.
Be sure to Pin This idea to save for later!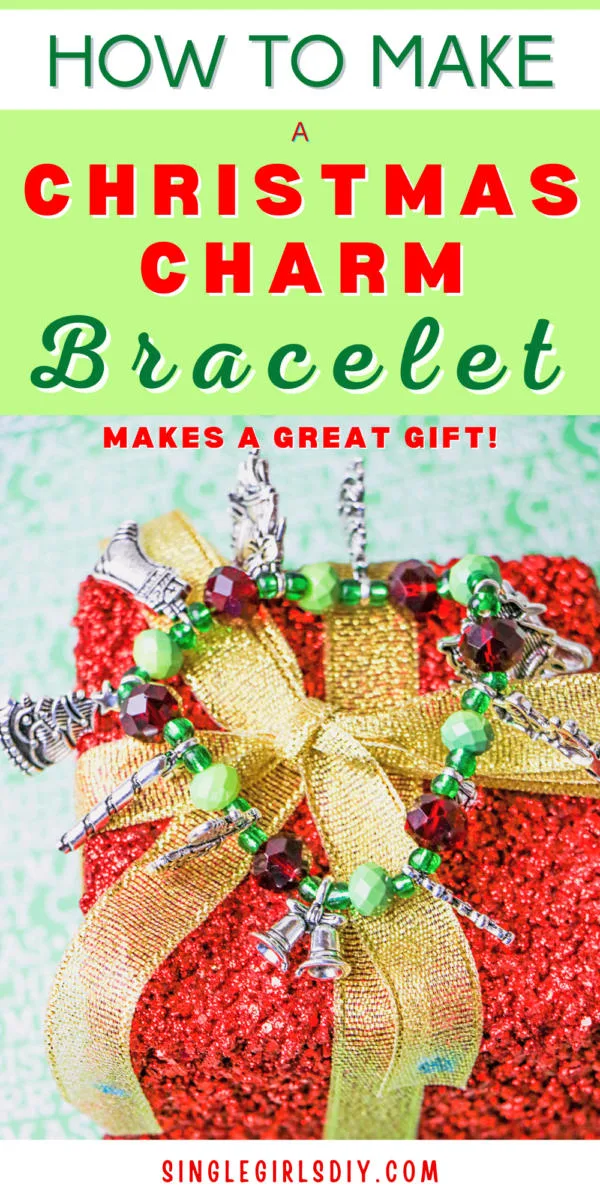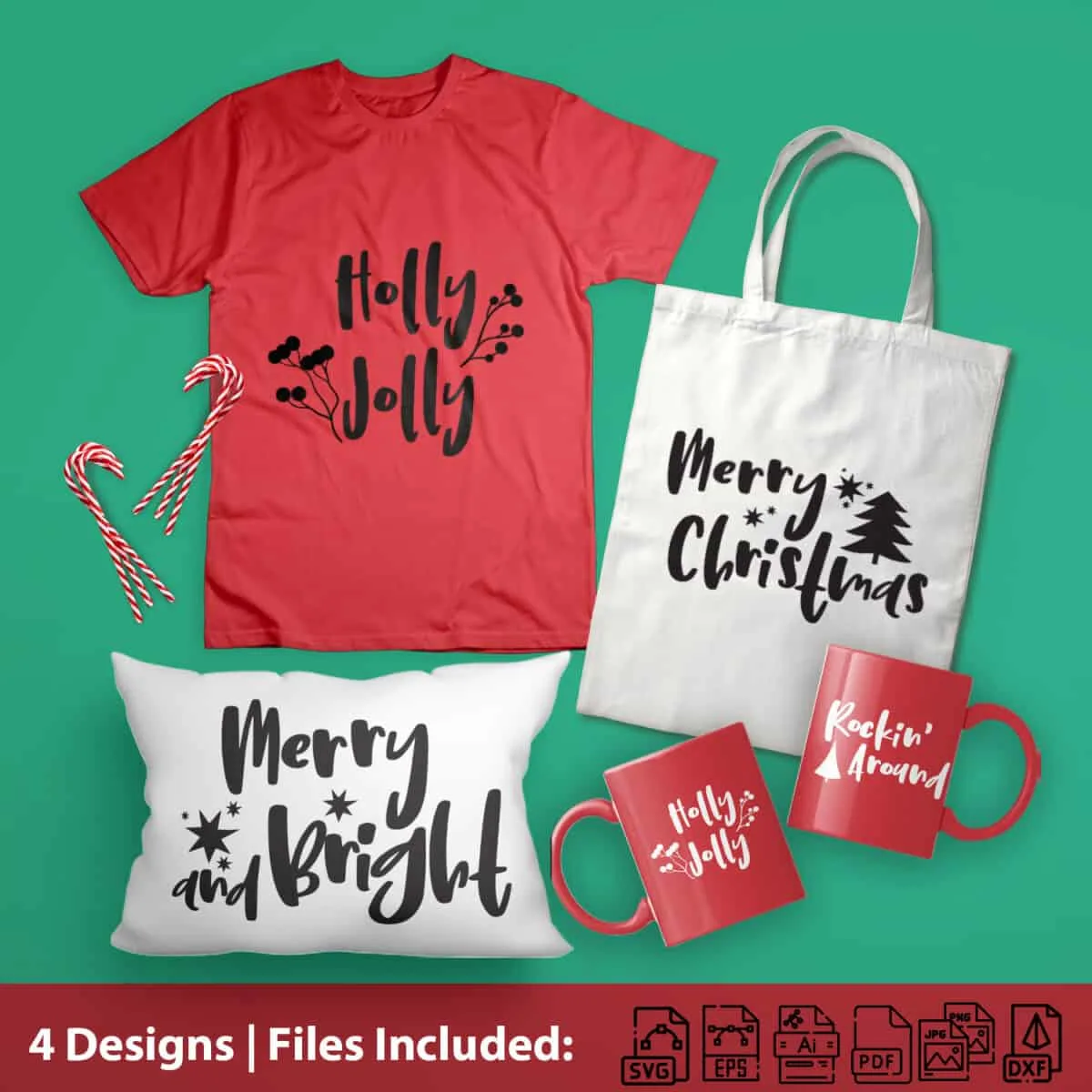 Christmas Patterns and SVGs!
Want more fun holiday SVGs for crafting and creating this season? I've got a fun 4-pack of patterns perfect for DIYs!
Visit the Single Girls DIY library for more details and to get your downloads!
---
If you like how easy it is to make a Christmas charm bracelet, be sure to see all of my easy holiday crafts.