Book page leaves are easy and inexpensive to make. Yet somehow they are magical in their simplicity! This tutorial shows you how to turn old book pages into charming paper leaves perfect for Fall.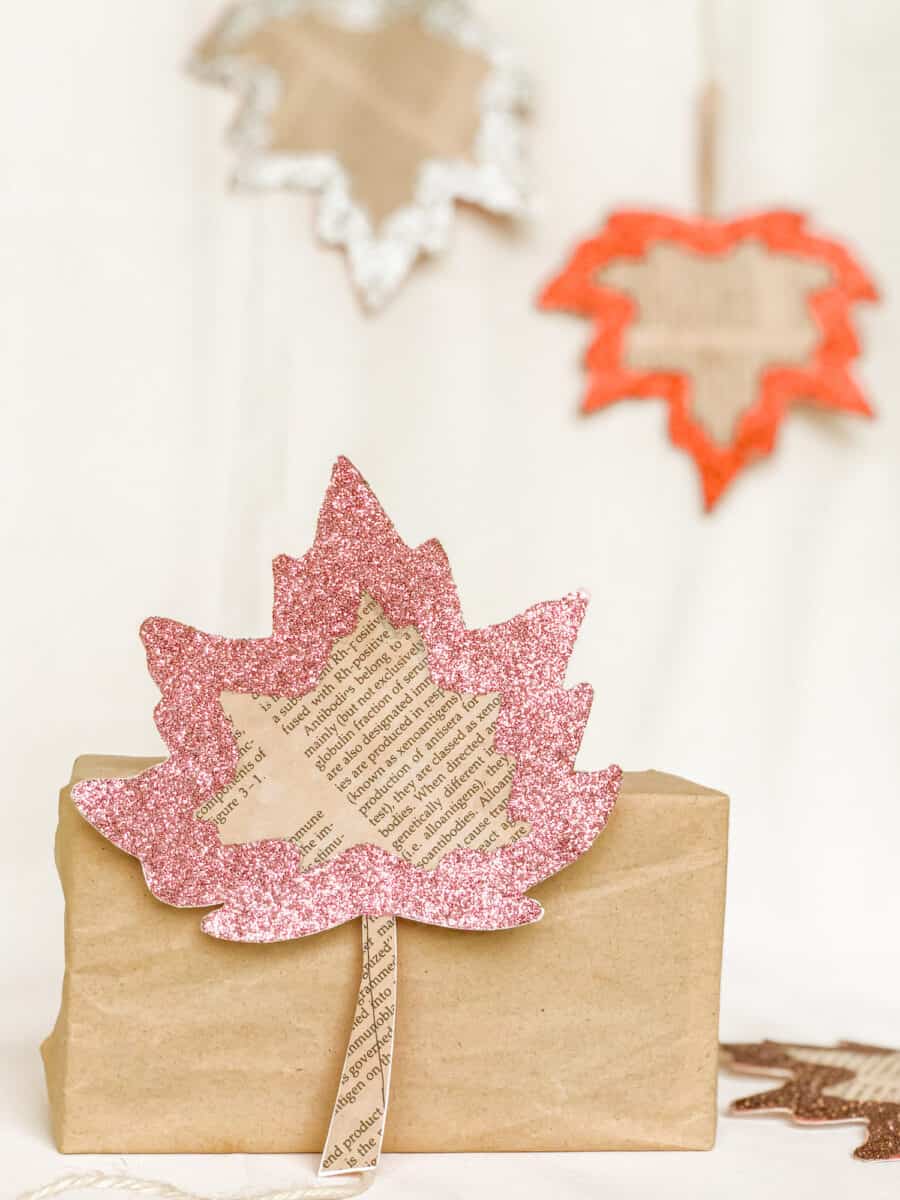 If you have old books laying around the house that you don't read, this is the perfect craft to use them.
I have found that I can buy old books at my library bookstore for .25 cents each. You can make a lot of leaves with just one fiction novel!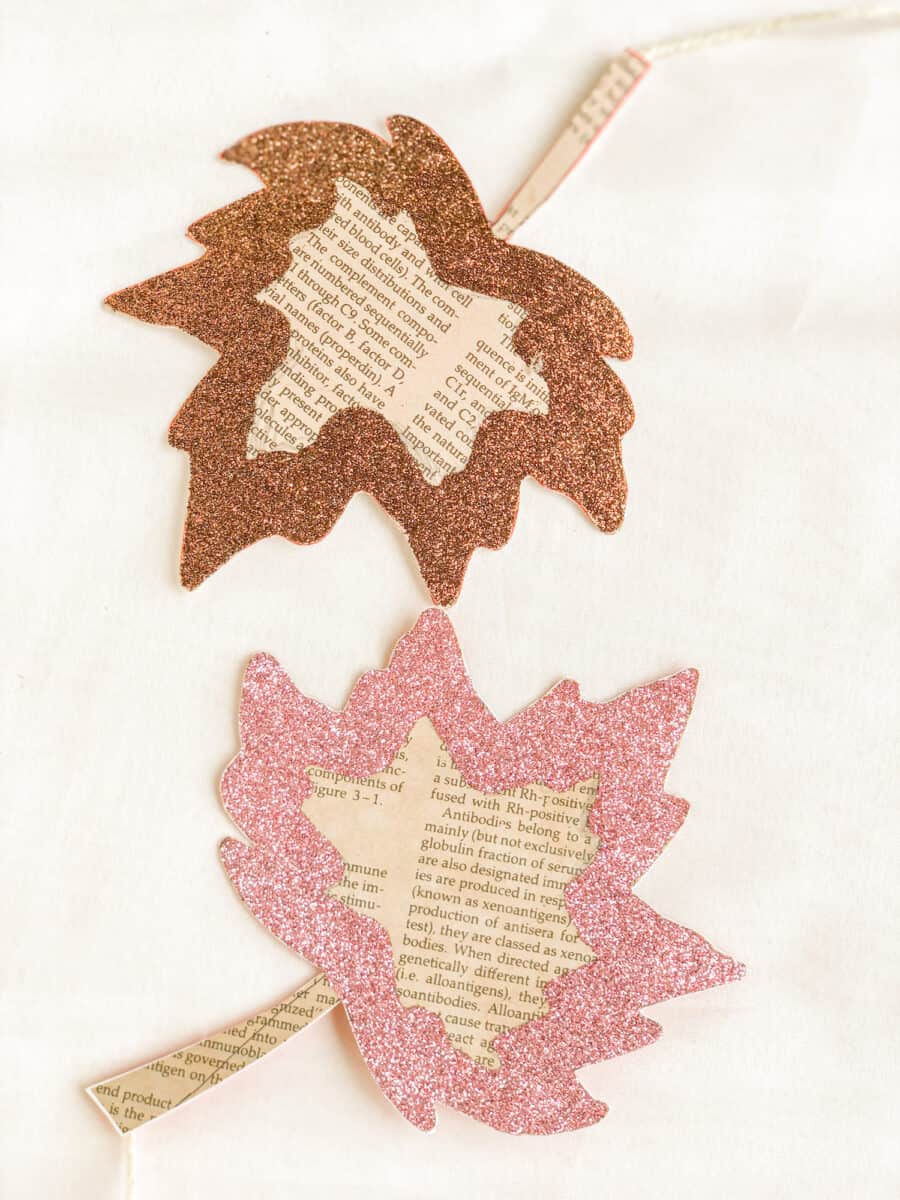 The older the book, the better it might be! The yellowed, aged patina of old paper is perfect for making paper leaves.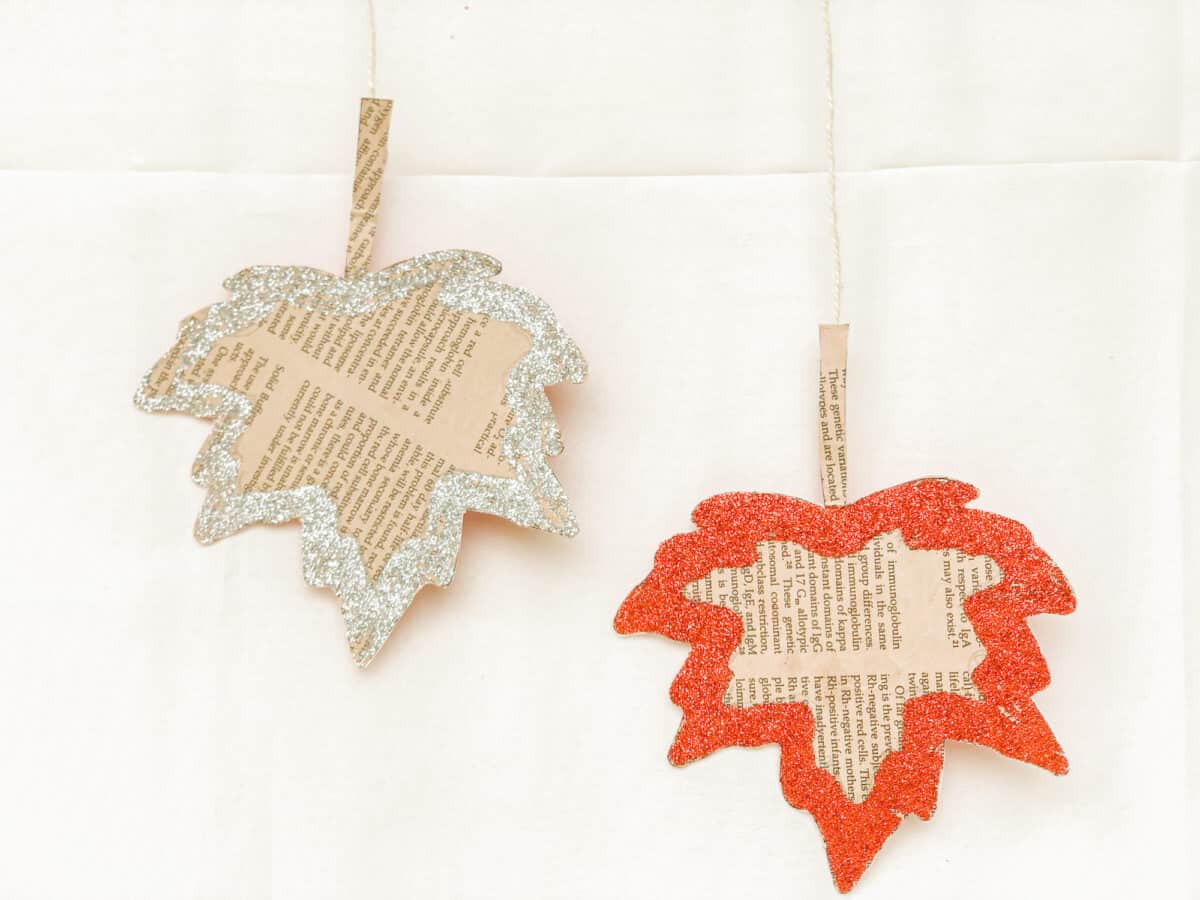 These leaves are perfect to hang from your mantel, hanging down from a chandelier, or adding to a Fall or Halloween tree in your home. If you can think of any other great ideas to use them, please let me know in the comments!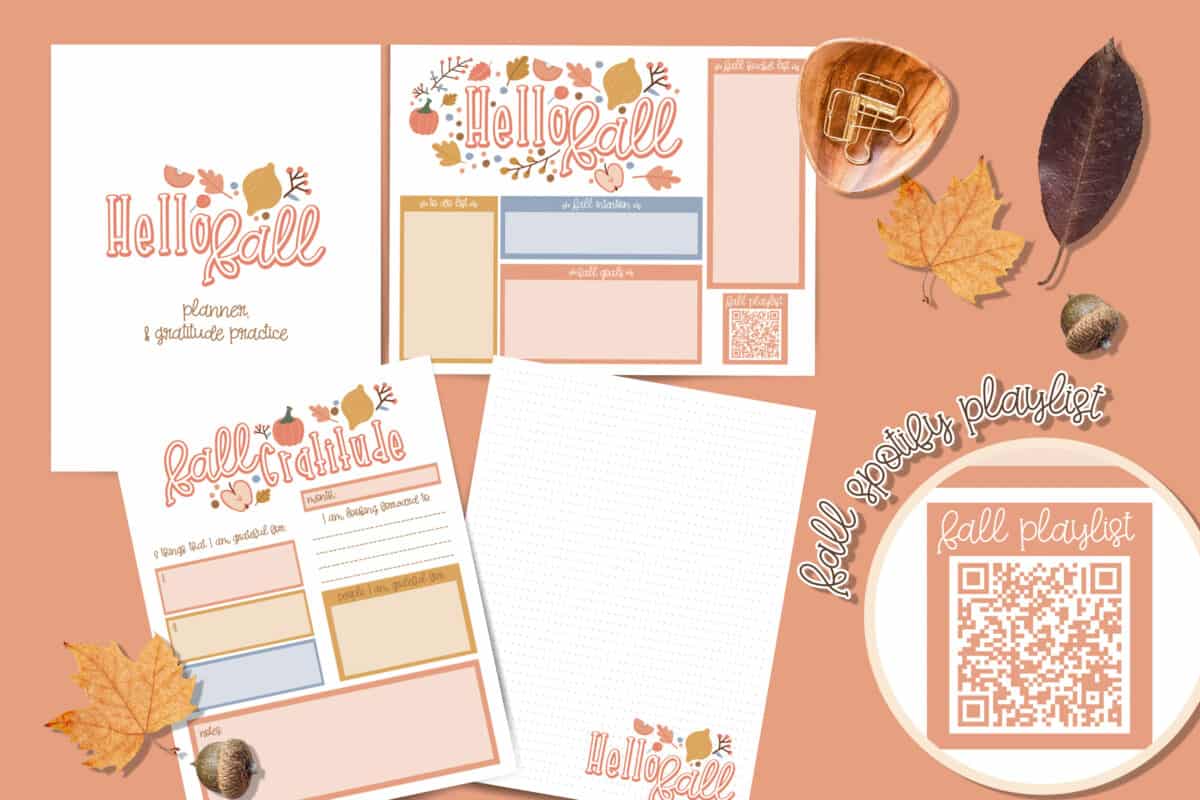 Get Your Fall Gratitude Journal Now!
Fall is a time to rest, reflect and be grateful. This printable planner and journal pack will help you capture your memories, and plan for the busy season ahead.
How to Make Book Page Leaves
Supplies
Book pages
Cardstock, or thick paper
Leaf cookie cutters or templates, large and medium size
Glitter
Craft glue
Pencil
Scissors
Yarn
Glue gun and glue sticks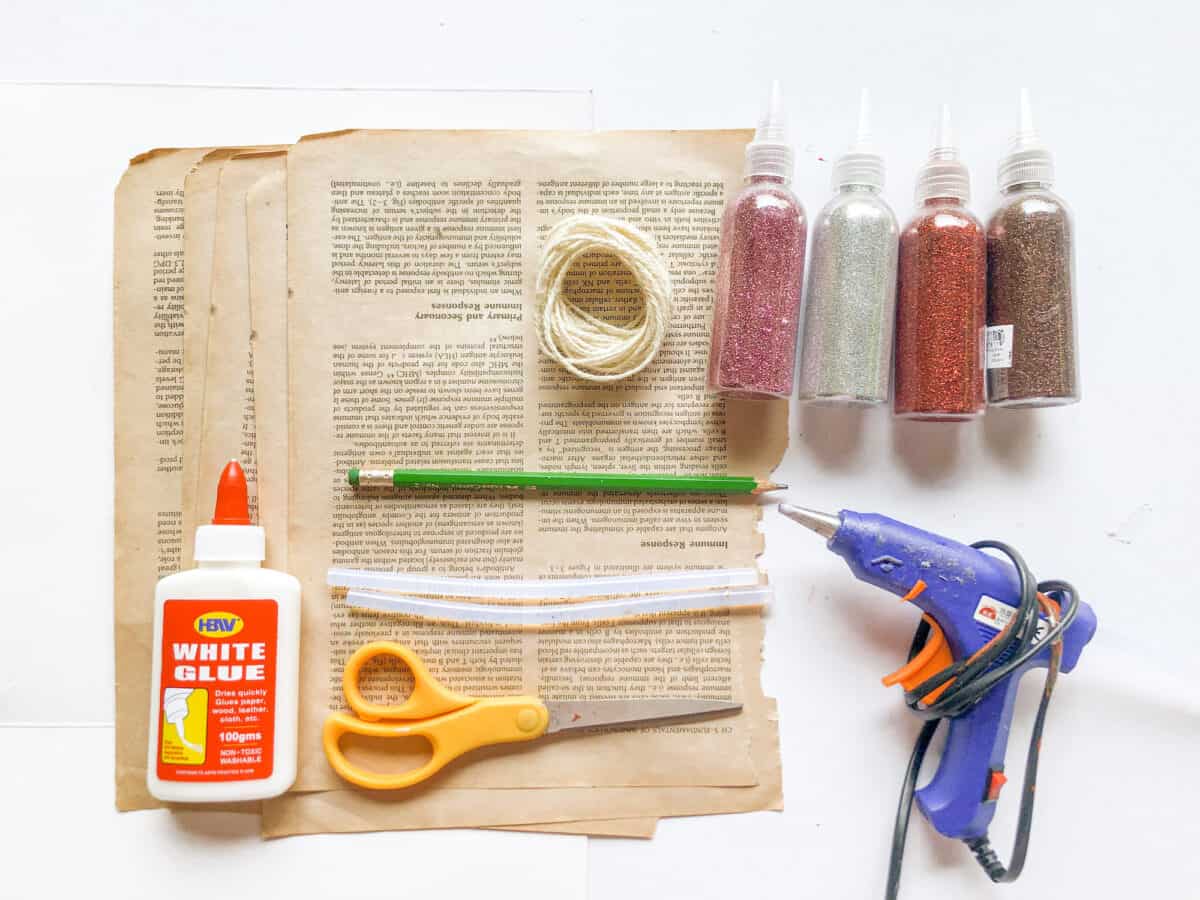 Directions
Remove several pages from an old book. You might find that gently tearing out the page works easily. For some books, you might need to use a craft knife or scissors to cut the page from the book spine.
Using a cookie cutter or other type of leaf template, trace a leaf onto a book page and cut it out.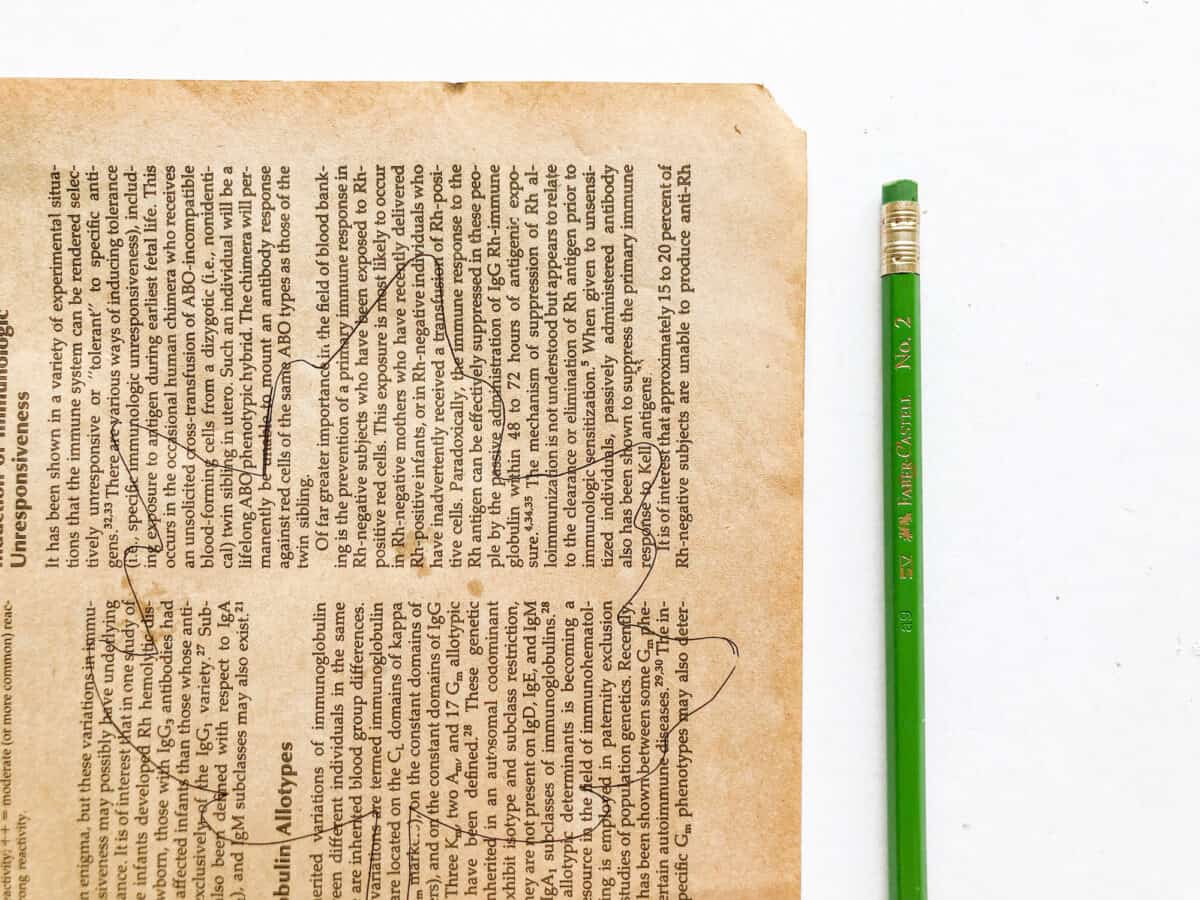 Glue the cut out leaf on a thicker piece of paper using a thin layer of craft glue. You don't want the paper to bubble up because of using too much glue.
I reused an old folder, but you can use card stock, cardboard, a cereal box, other reused food package boxes, etc. Cut around the edge of the book paper leaf.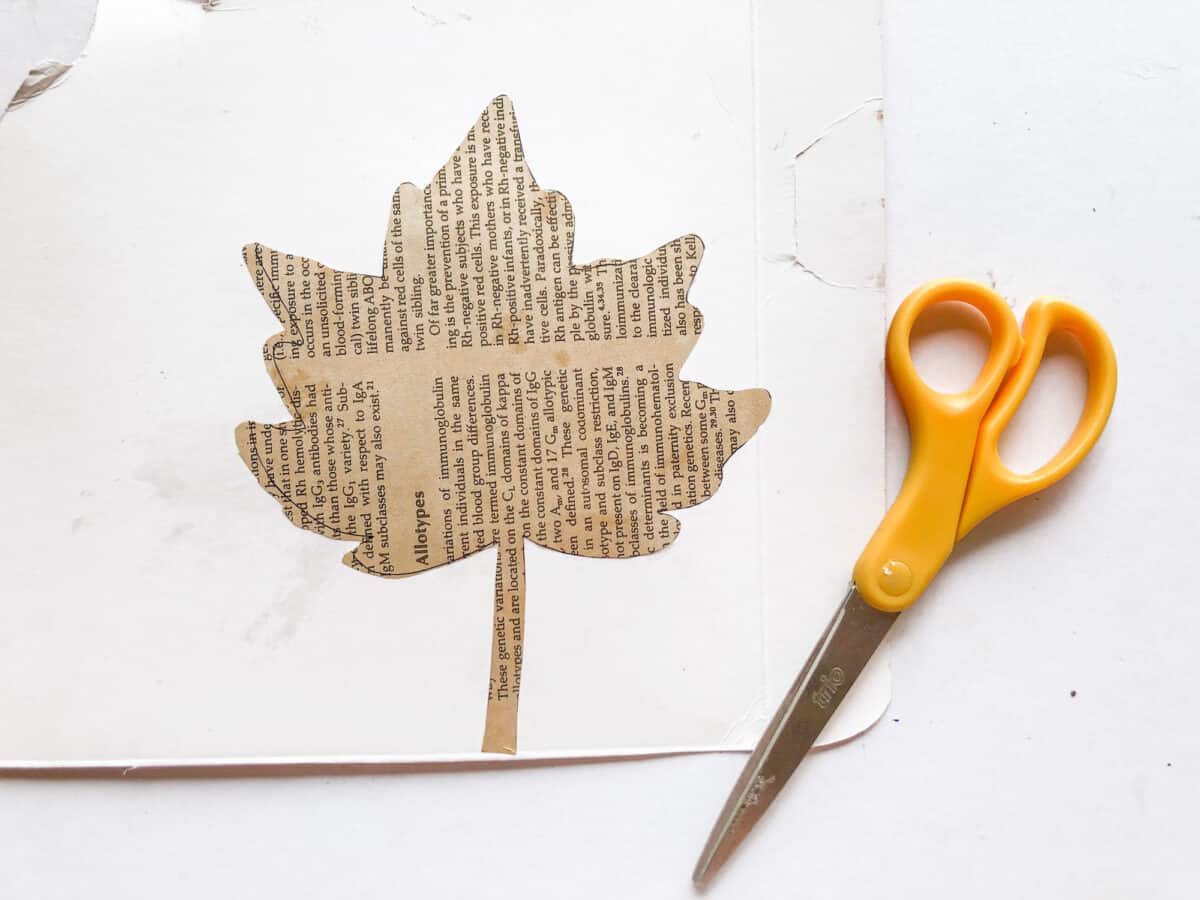 Using a smaller leaf cookie cutter or template, trace the smaller leaf inside the large leaf cut out.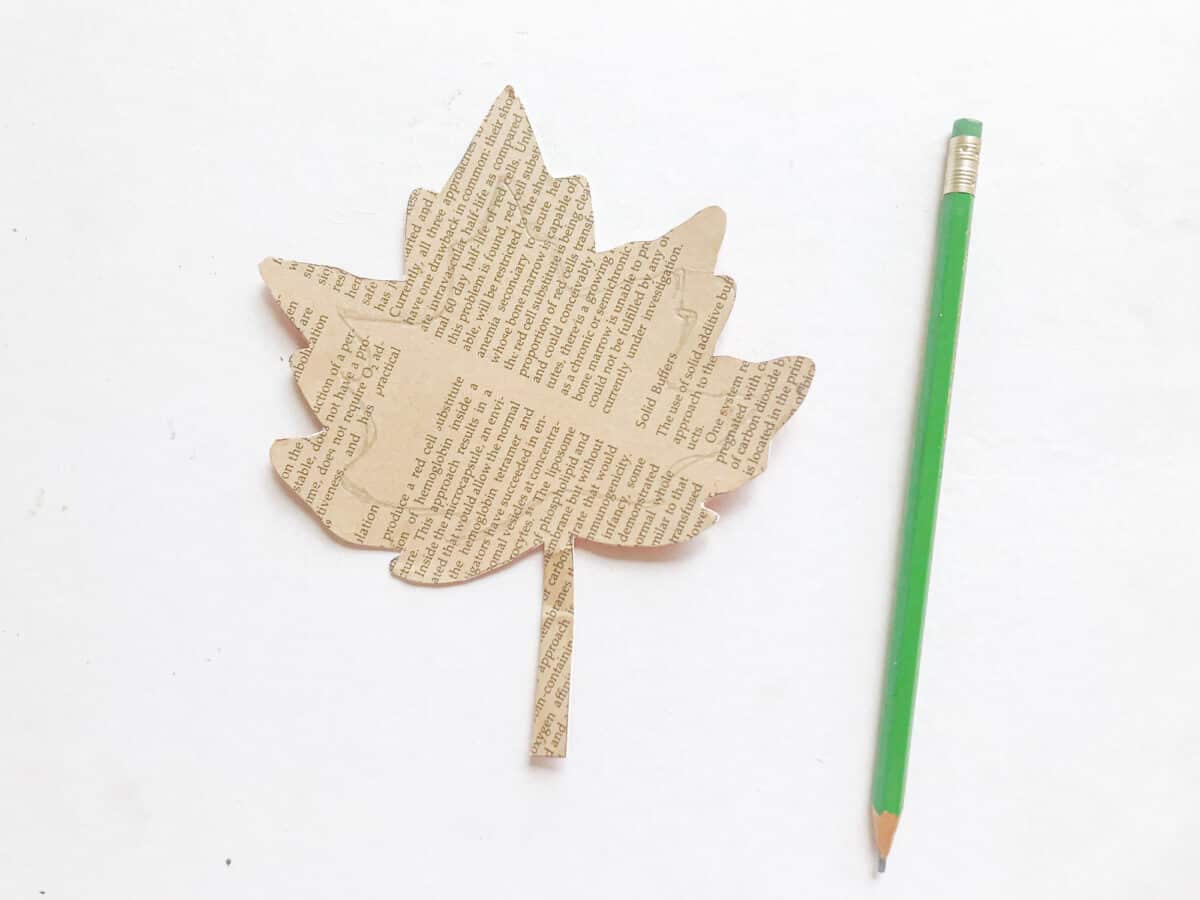 Spread a thin layer of glue on the outside edge between the medium-sized traced leaf and the edge of the larger leaf.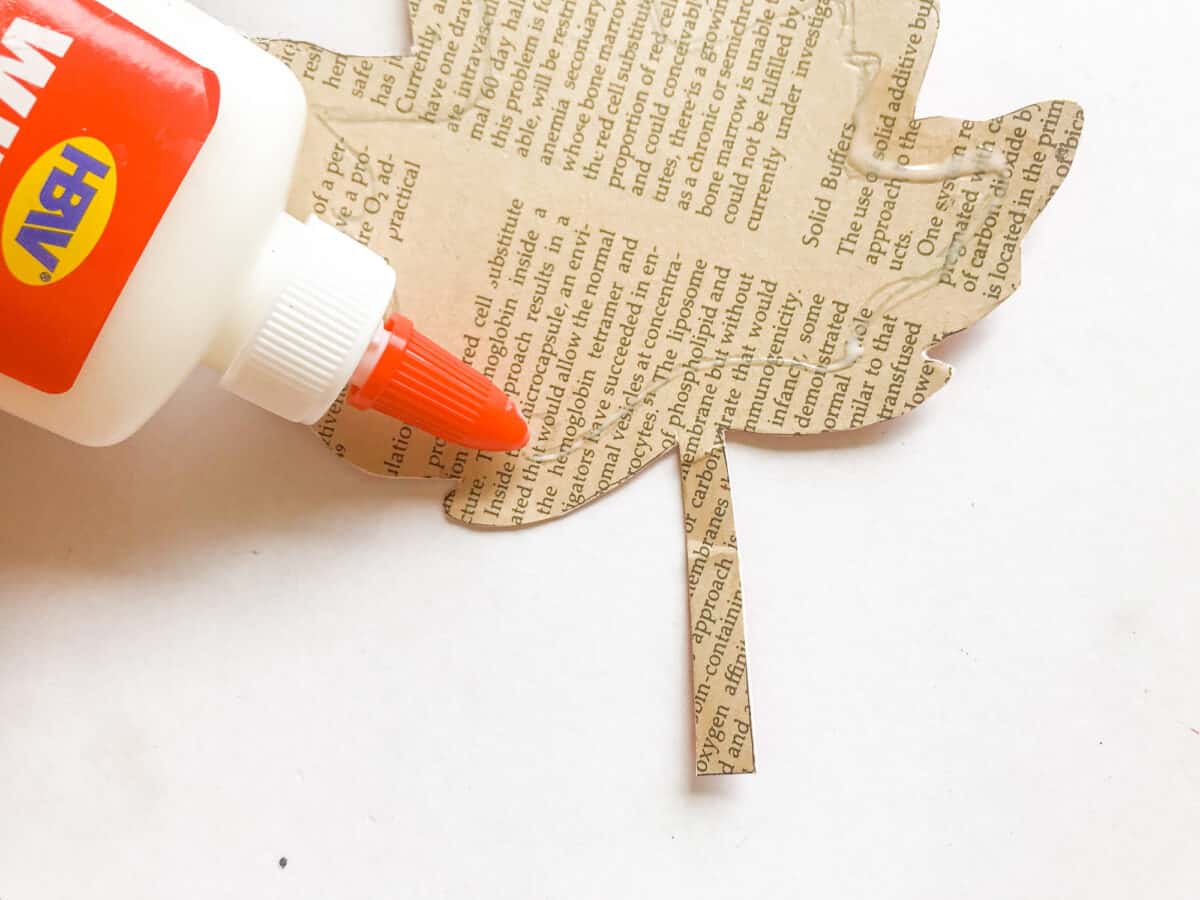 Sprinkle glitter over the glue and allow to dry.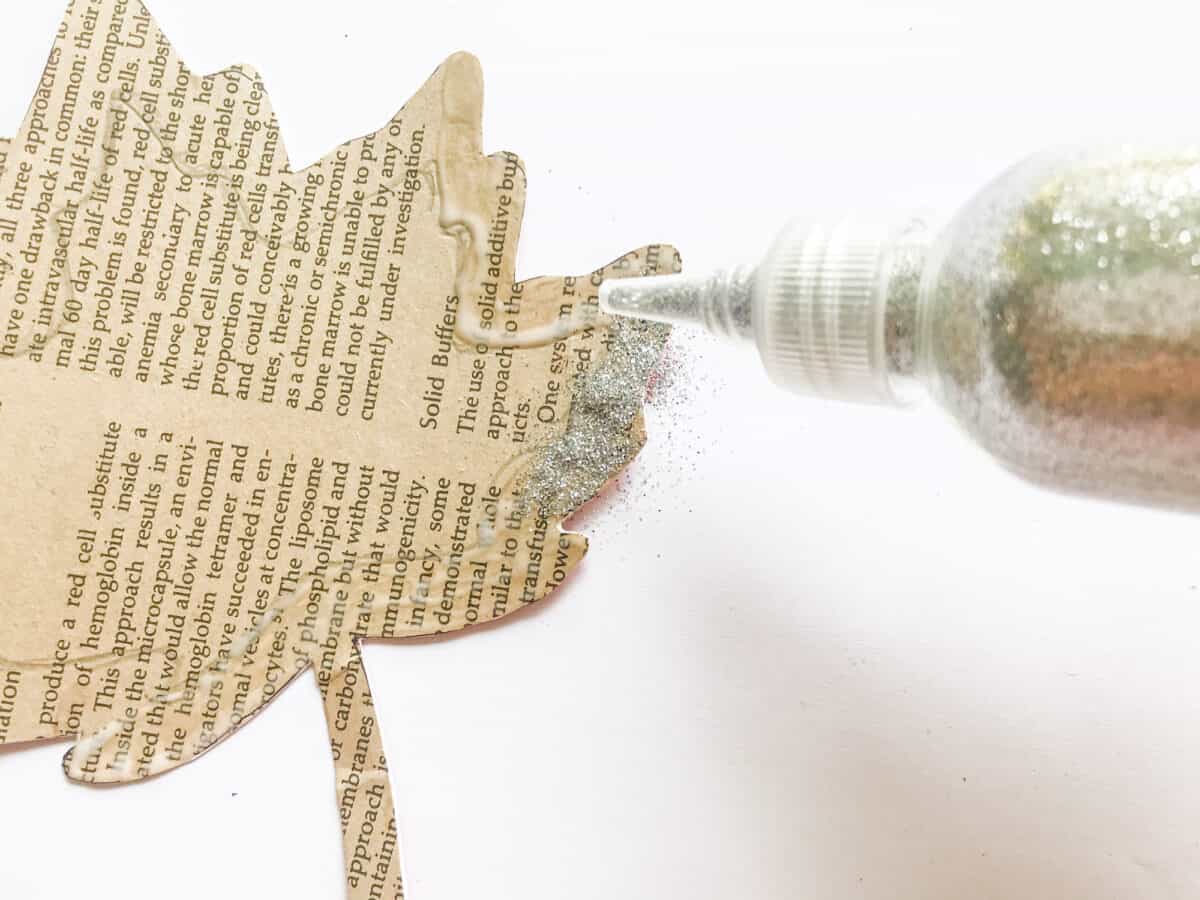 Using a hot glue gun, attach a piece of ribbon or yarn to the back of the leaf for a hanger.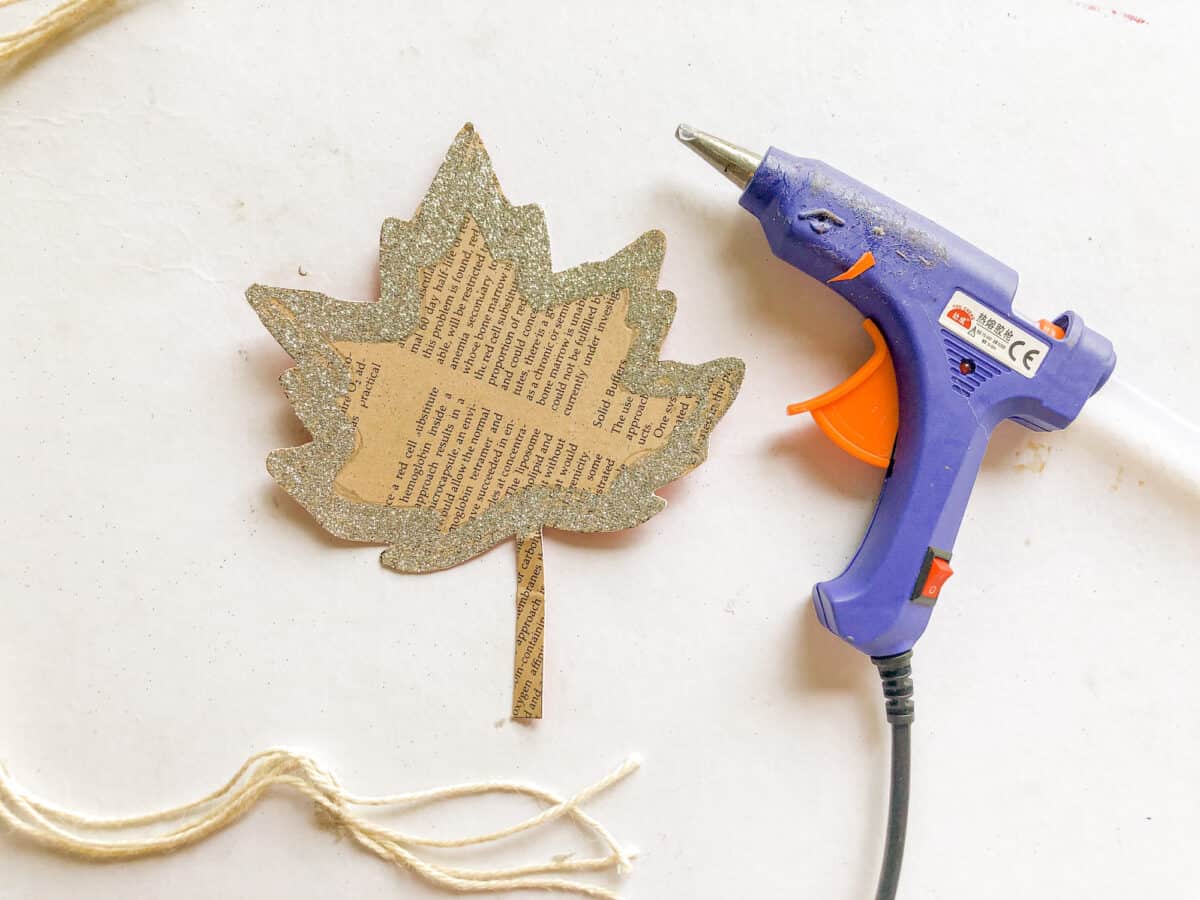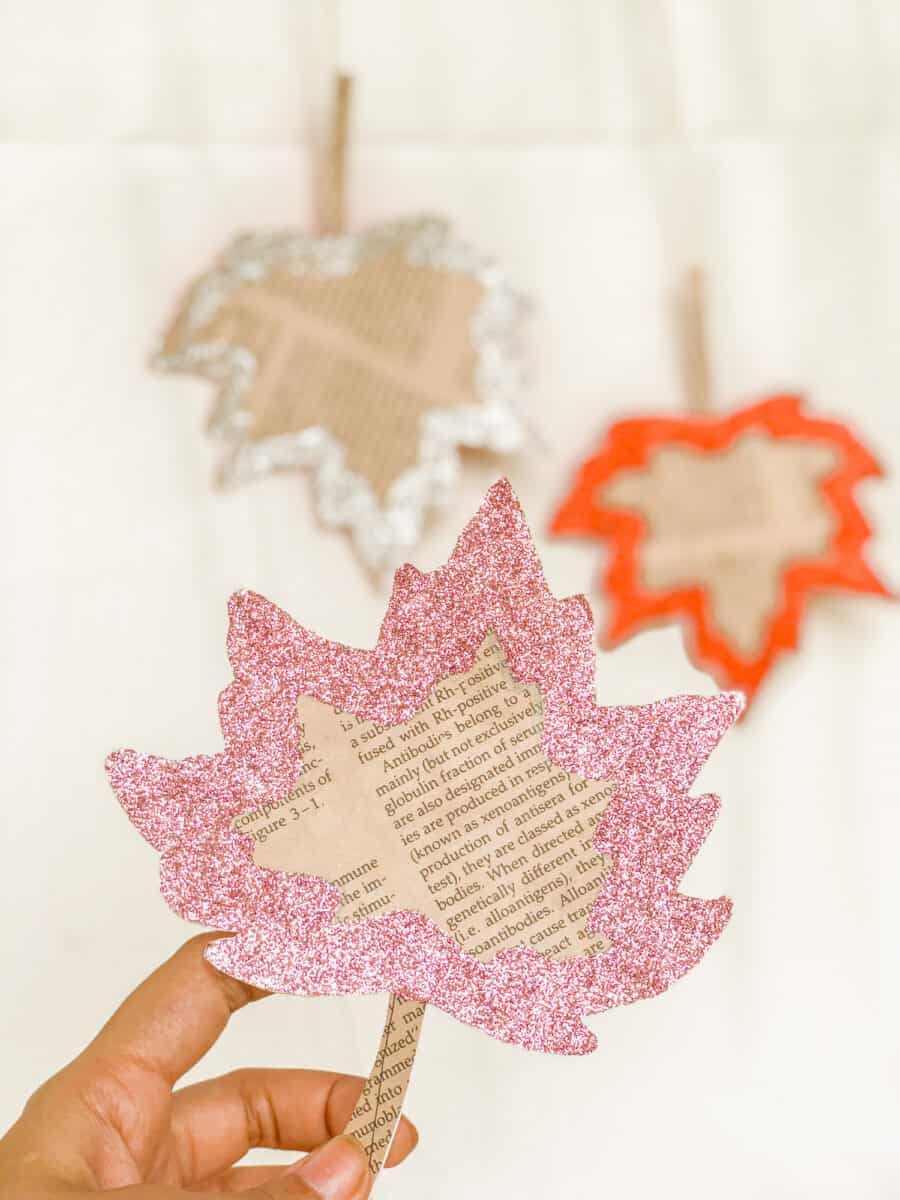 If you like how easy and inexpensive it is to make book page leaves, you will love these frugal fall crafts using up cycled materials, too: