Our Halloween party printables pack has everything you need to decorate for a fun celebration! You can print out a Happy Halloween banner, DIY Halloween treat bags, cupcake toppers and even decorative Halloween signs.
This pretty teal and orange color scheme is a bit different than traditional black and orange. Which makes this Halloween party pack unique! If you like to celebrate the holiday but prefer more muted hues, then you will love these colors.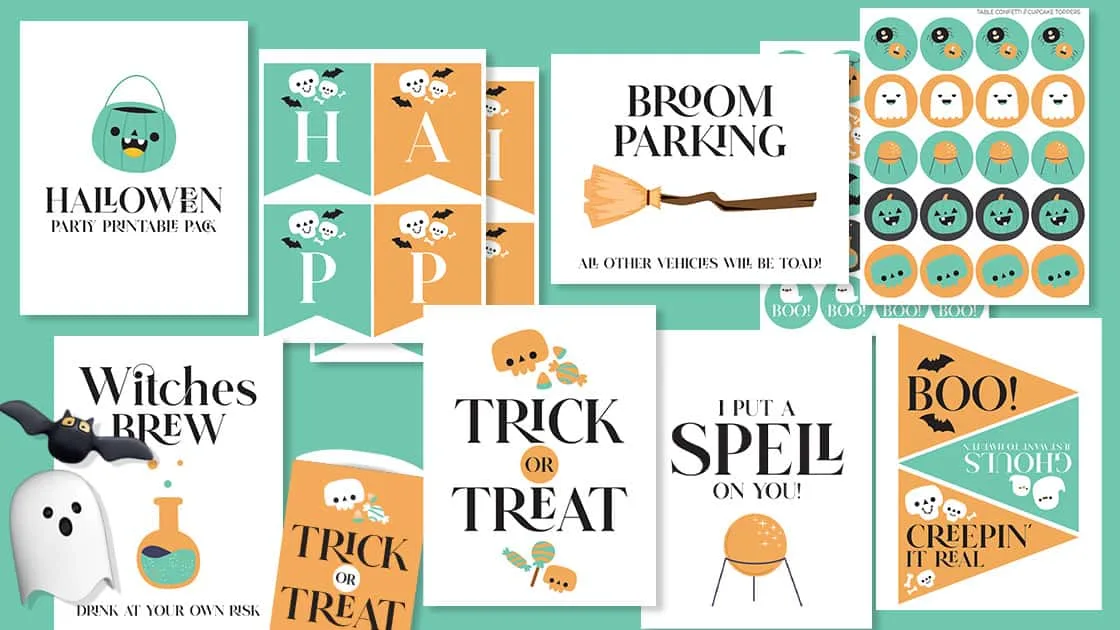 Teal pumpkin decor is not only pretty, but it can also symbolize your participation in the teal pumpkin project.
The teal pumpkin project is a way to include all kids in Halloween festivities. Many children have food allergies, or should not be eating candy, yet they want to have fun like all of the other children on Halloween!
Displaying a teal pumpkin or sign on your doorstep for trick-or-treating means that you will have allergy-friendly treats or non-candy treats, such as stickers or glow sticks.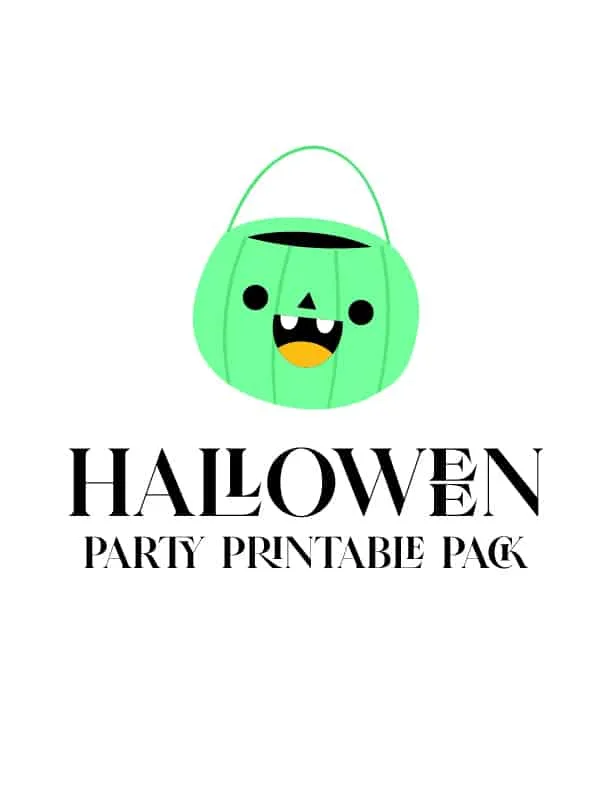 For some reason, some of these photos are showing bright green instead of teal. While others are showing the teal color. Keep in mind, the actual color that you will get can be seen in the party pack collage at the top of this post!
Here is everything that you will find in our DIY Halloween Party Printables pack. The files come in both PDF and JPG for easy printing at home.
Printable Happy Halloween Banner
This fun and spooky banner can be easily printed at home. The "Happy Halloween" banner also has some bonus banners to put at the beginning and end of the banner.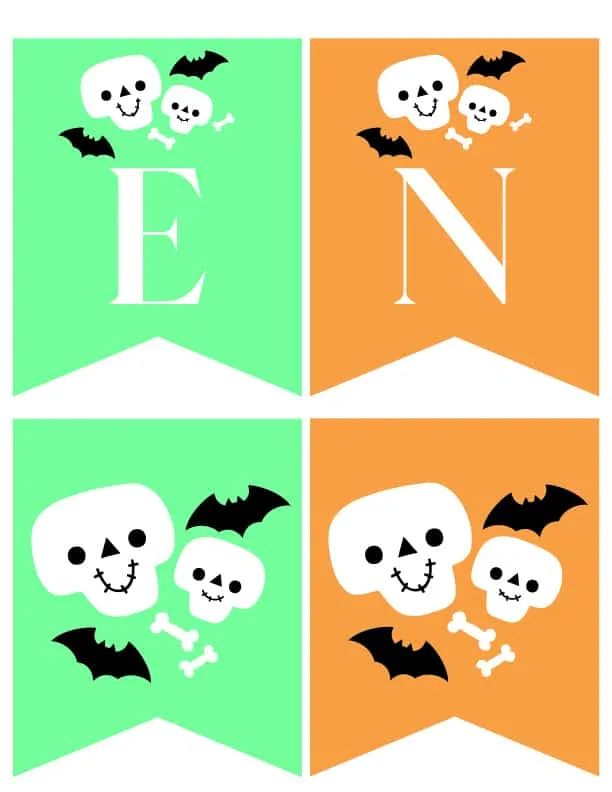 We've also included some Halloween pendant banners, too, that have a different shape than the Happy Halloween banner. Print out several of these to make a second type of banner. Or print out a few to decorate around a table, your porch railing, etc.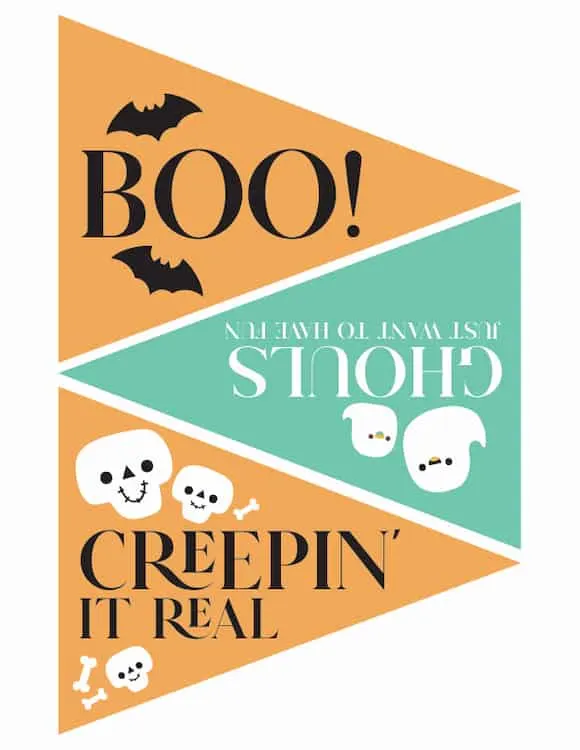 DIY Halloween Treat Bags Printable
Your guests will appreciate these handmade, DIY Halloween treat bags! They are not like anything else you will find in the big stores!
Print out the PDF and cut around the lines to make a custom treat bag. We have lines and decorations on the printable to show you where to fold and where to glue or tape the bag together.
Halloween Cupcake Toppers Printable
These cute Halloween circle printable are perfect to use as cupcake toppers. Just cut them out and glue to a toothpick to insert into cupcakes, brownies, or a Halloween cake.
These printables also make great oversized table confetti for your party celebration!
Halloween Sign Printables
Everyone loves a good Halloween printable sign, right? We've got four party signs to print and decorate with.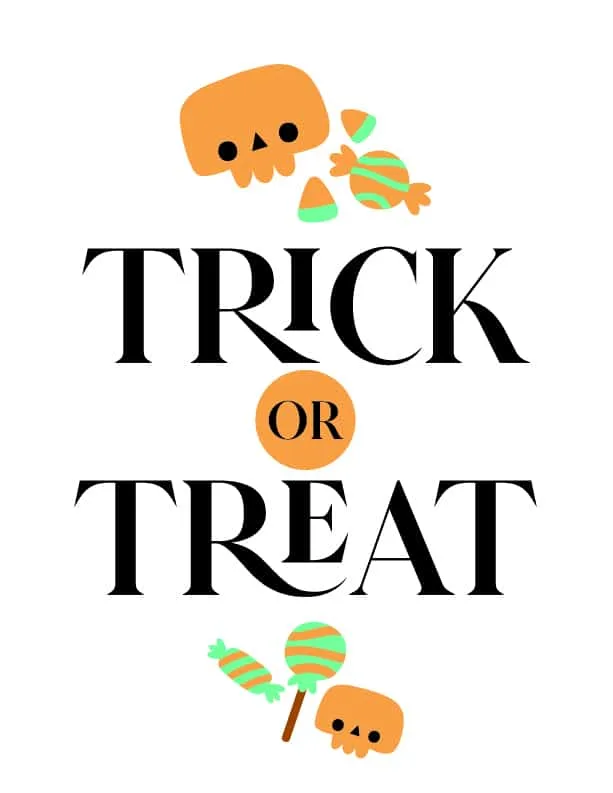 Either tape these printables to the wall, or display in a picture frame.
If you love this cute Halloween party printables pack, be sure to get it now! And check out our Halloween Tic-Tac printable labels, as well as the You've Been Booed printables and stickers, too.