If you want to make cute DIY outdoor ghost decorations for Halloween, you don't have to spend a lot of money! These homemade yard decorations use items you have at home.
The great thing about these decorations are that they are inexpensive and so easy to make. It doesn't take a lot of time to decorate your yard with these spooky delights!
In this article you will find tutorials for how to make:
Laundry Pod Container Ghosts
Trash Can Ghosts
You might also like our easy mop head ghosts which I hang on the railing. They cost less than $1.50 to make!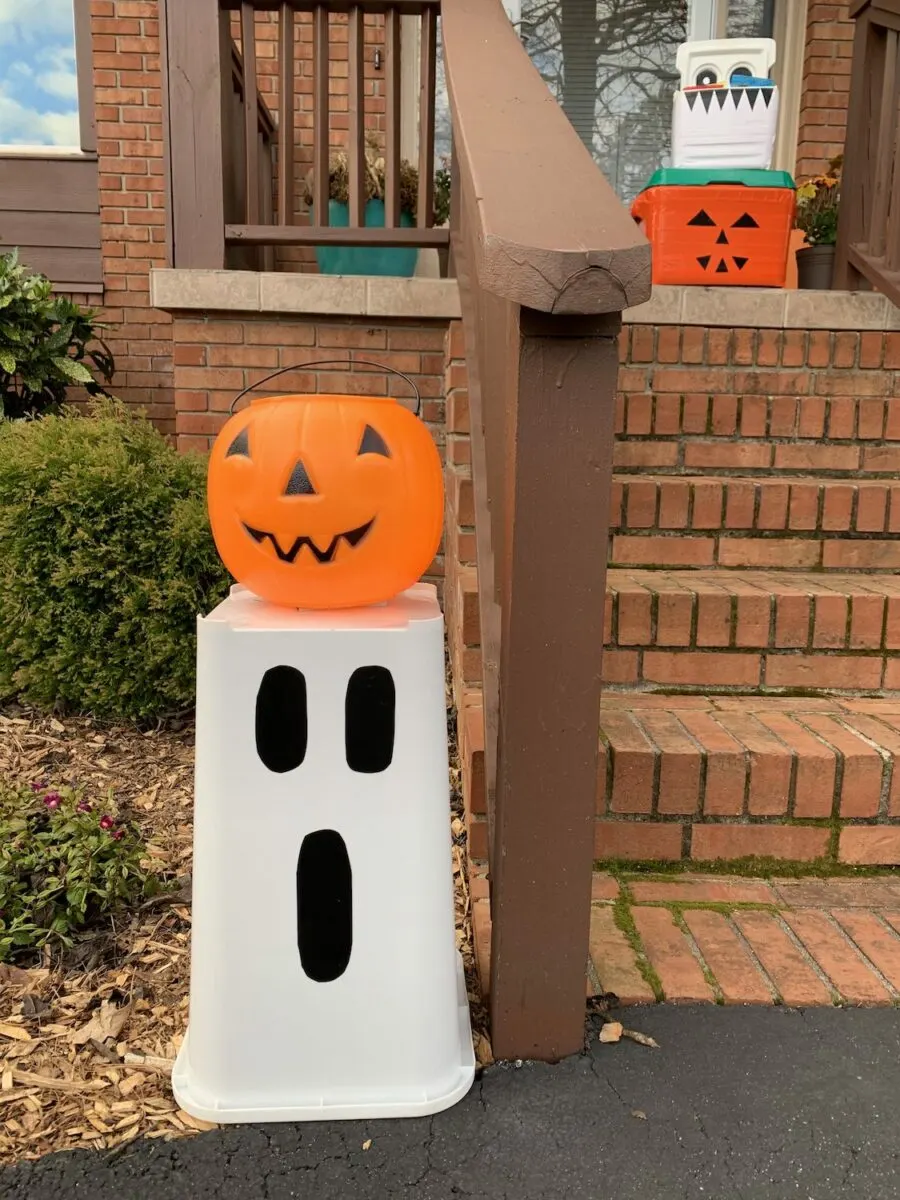 You might also like our tutorial on how to make milk jug ghost luminaries!
My Fall Front Porch Makeover on a Budget doesn't have any ghost decorations, but you might still like the cozy autumn feels!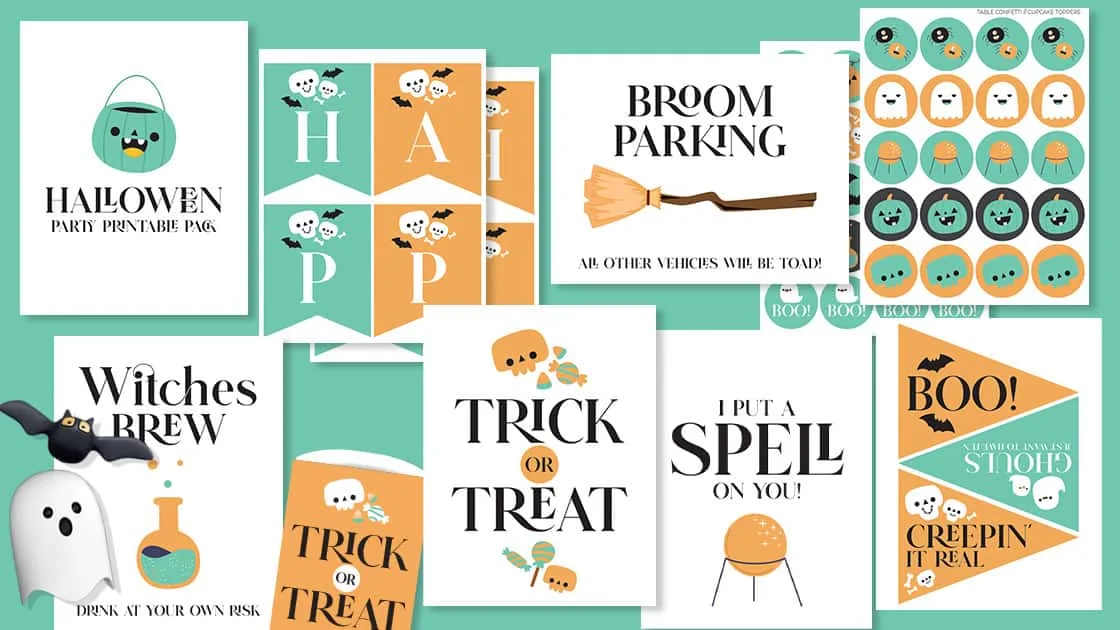 Hurry! Get Your Halloween Printables Pack Now!
This fun Halloween printables pack has banners, signs, treat bags and cupcake toppers. Don't miss out!
Tide Pod Container Ghosts
If you're wondering how to use empty Tide Pod containers, here's a great way to recycle them! Turn laundry pod containers into ghosts for your front porch. It's super easy and super cheap!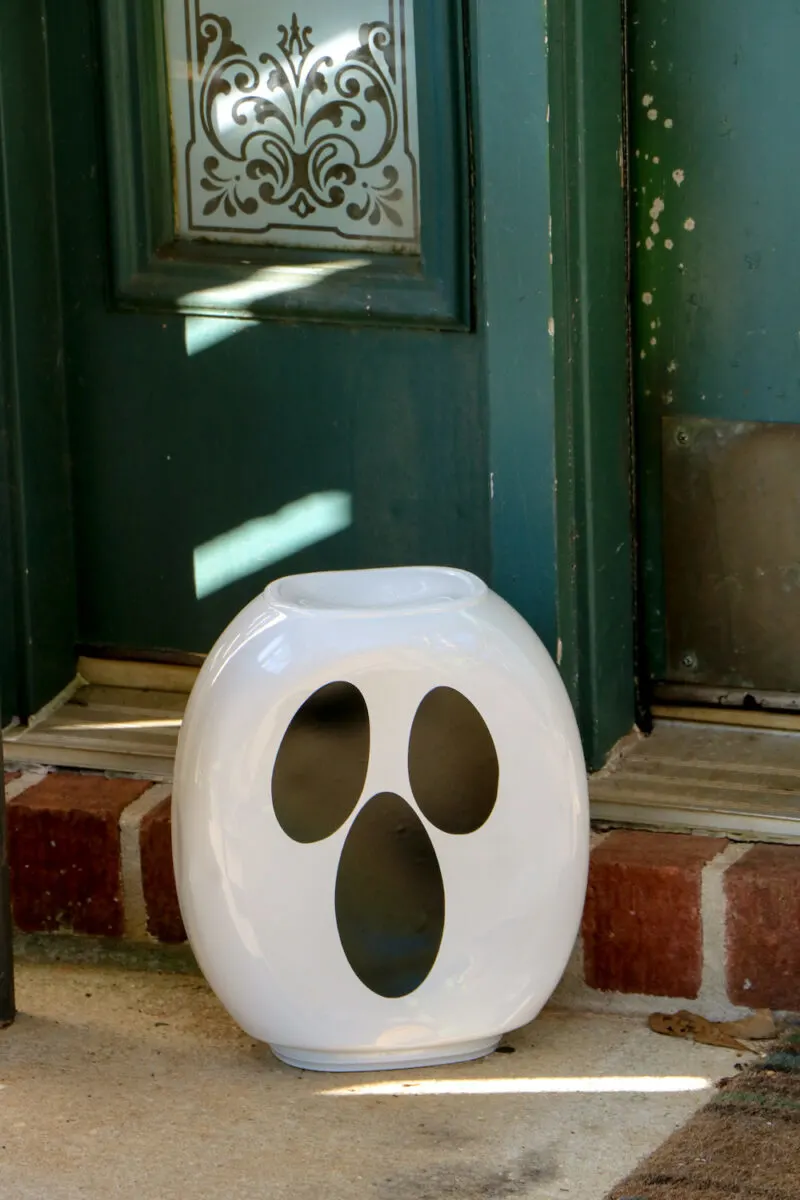 The ghost face template can be made in a variety of ways. You can just print it out on normal printer paper and glue it to the container. However, the paper will be ruined if it gets wet.
Another option is to print the template on a sheet of adhesive label. Again, this works, but doesn't hold up well in damp outdoor conditions.
If you have a Cricut machine, you can upload the file and print out on permanent black vinyl. You could even cut out the template with black duct tape and apply.
You could put a large flameless candle inside the container at night. But because of the opaqueness of the container, the light might not show as much.
Supplies
1 empty Tide laundry pods container (Tide Free and Gentle has white containers)
Black vinyl, duct tape, printer paper or large adhesive label (see info above)
Spray adhesive or a glue that sticks to plastic – such as this one (if not using the adhesive options)
Scissors (optional)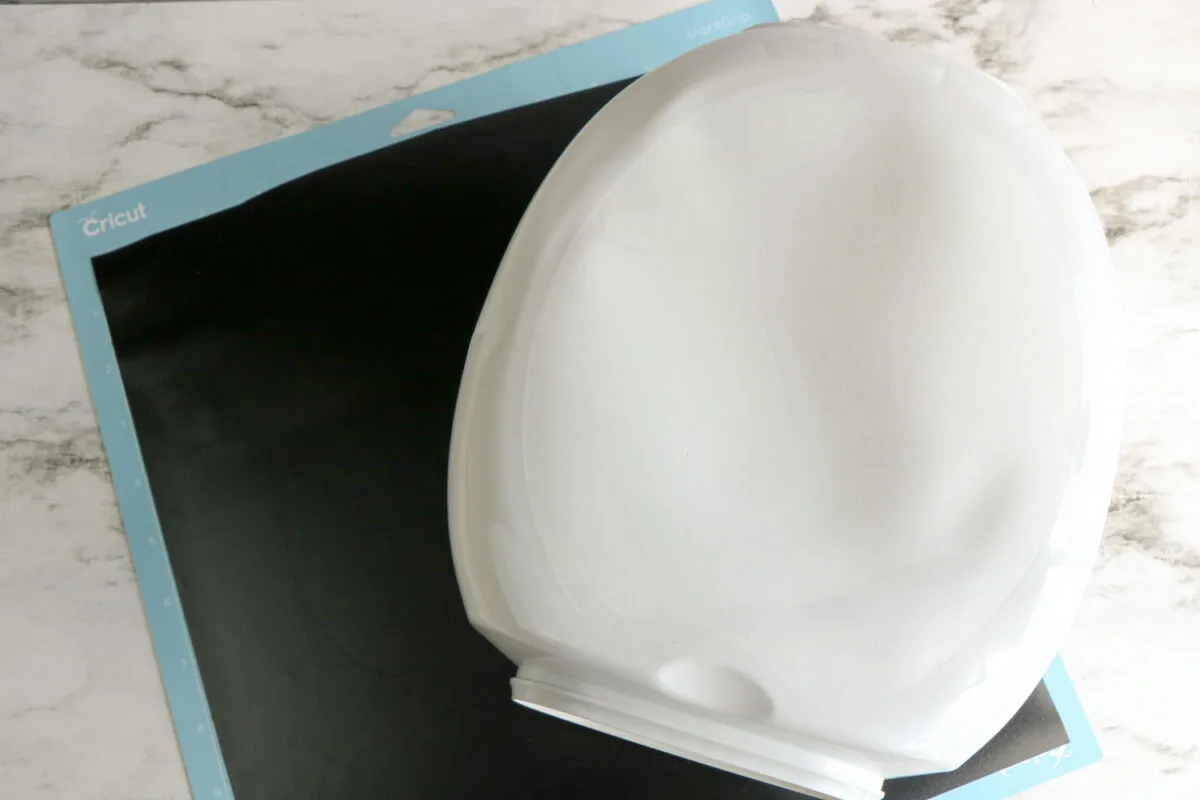 Instructions
Discard the top of the container. Remove the label from the laundry pods container. You can do this by soaking in hot water and then scraping off as much labeling as possible. Finish by applying lemon essential oil or Goo Gone to the remaining residue to remove completely.
Print out the ghost face template and cut it out.
Apply the template to the side of the container, making sure opening is on the bottom.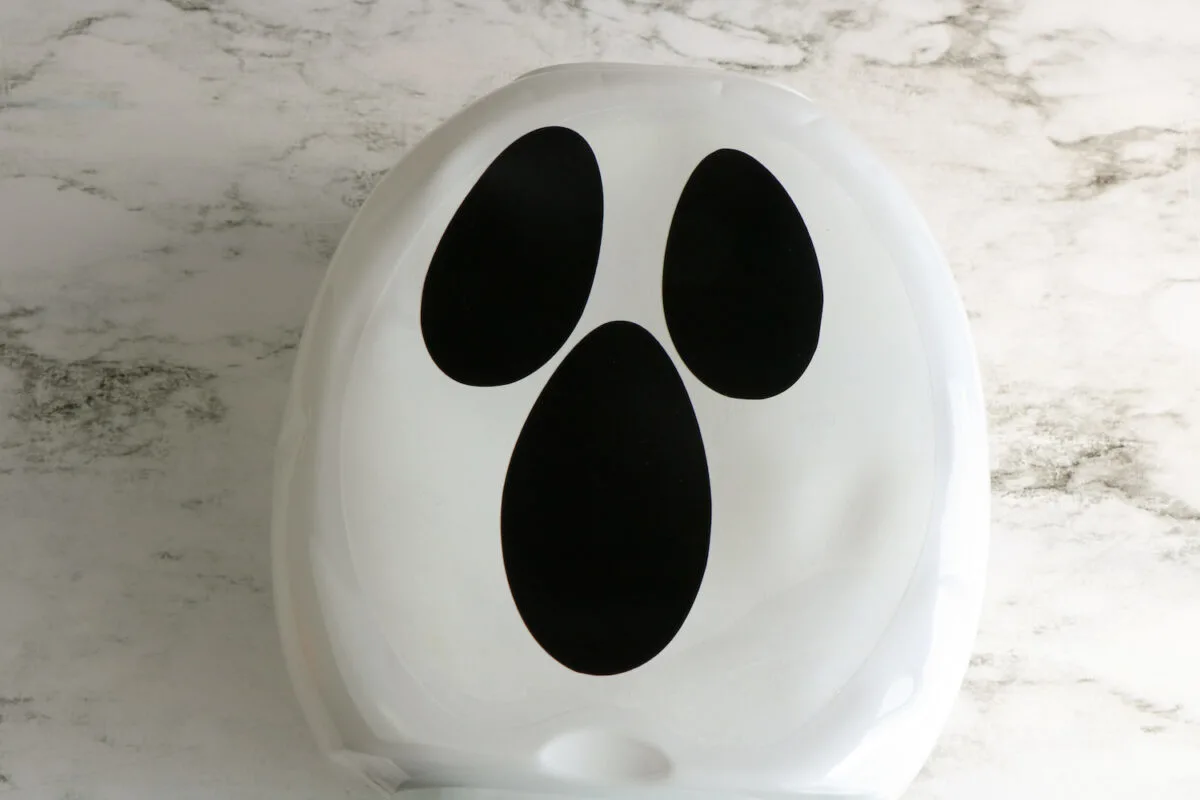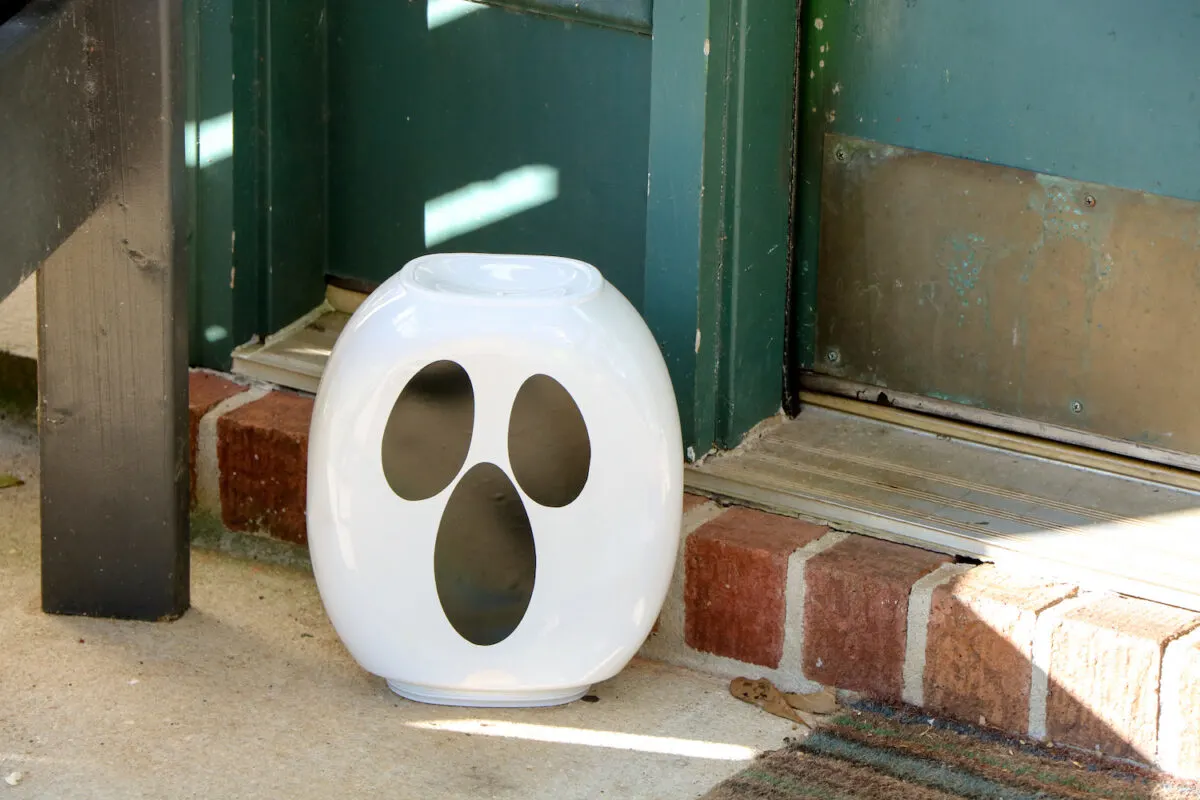 Garbage Can Ghosts
I made this garbage can ghost in about 5 minutes. It's so super easy!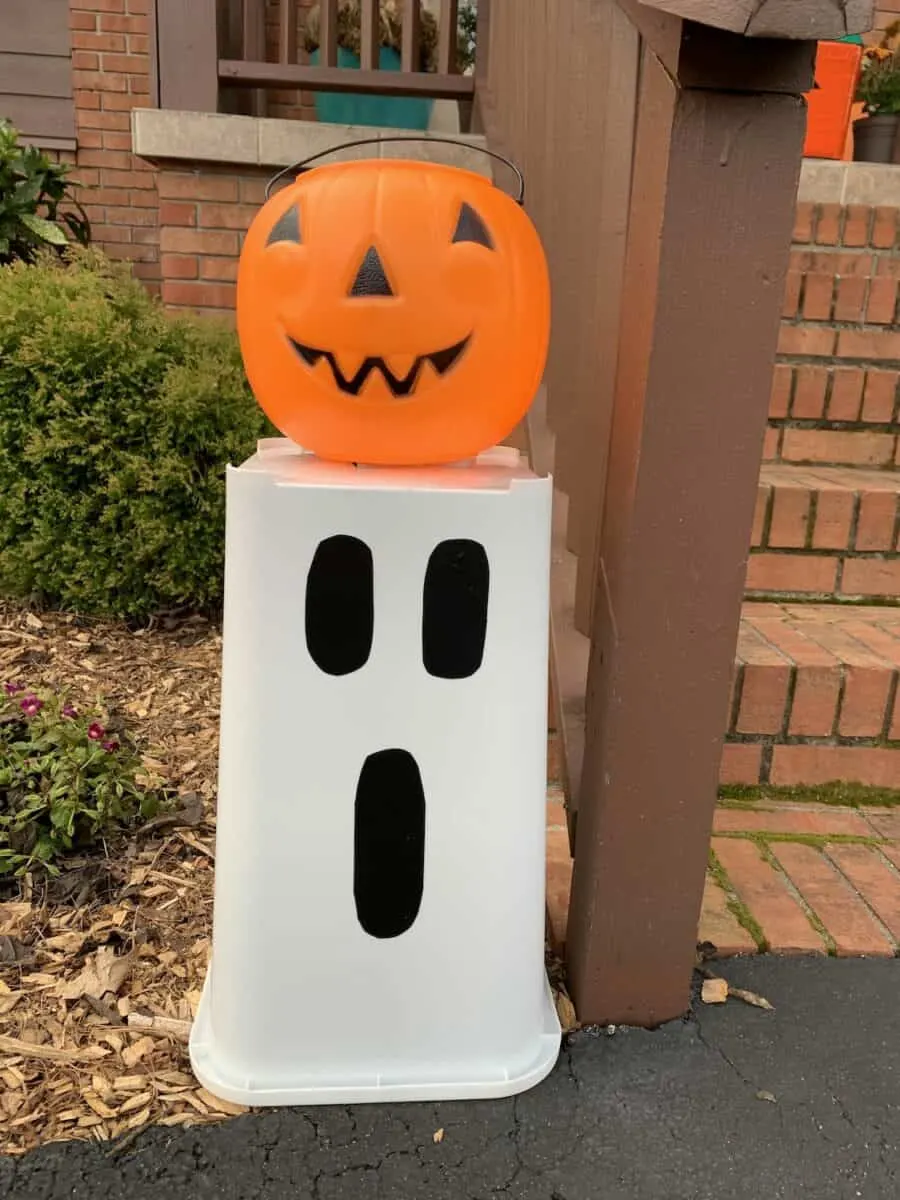 My tall white garbage can was $1.75 at a thrift store. You could use a white plastic trash pail that you already have. Or use a bunch of small white trash cans, which would look like a family.
I duct taped a plastic Halloween bucket to the top for more color next to my steps. The duct tape was leftover from my cooler candy buckets project (another decoration where you can rip off the duct tape and reuse the items all year long).
Supplies
Black duct tape (look for it in the dollar store, or get on Amazon)
White trash can (clean)
Instructions
Cut out ghost face eyes and mouth from black duct tape. I cut out long ovals and rounded the corners. Your scissors can get sticky from the tape residue, so wipe off with Goo Gone or lemon essential oil to keep them cutting easily.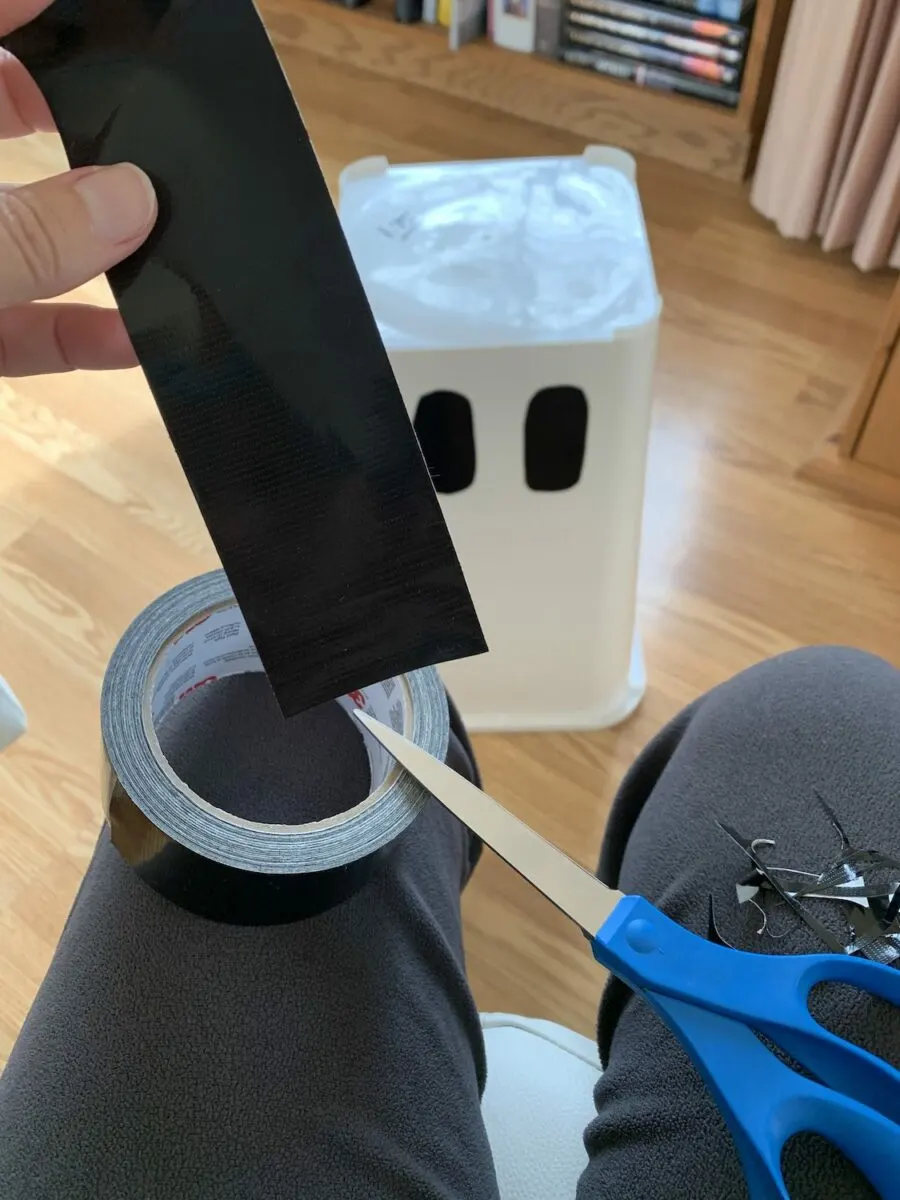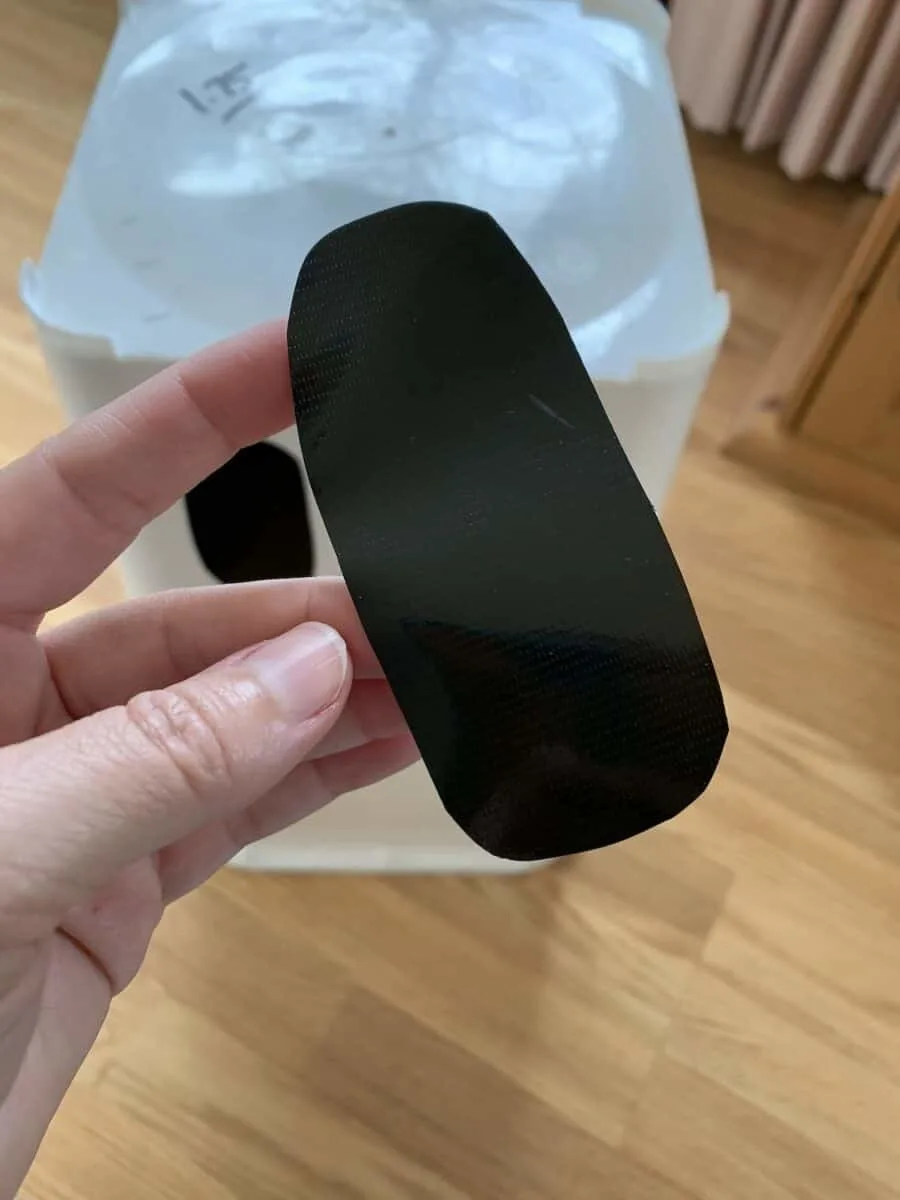 Stick to the side of a garbage can, with the opening of the can facing downwards.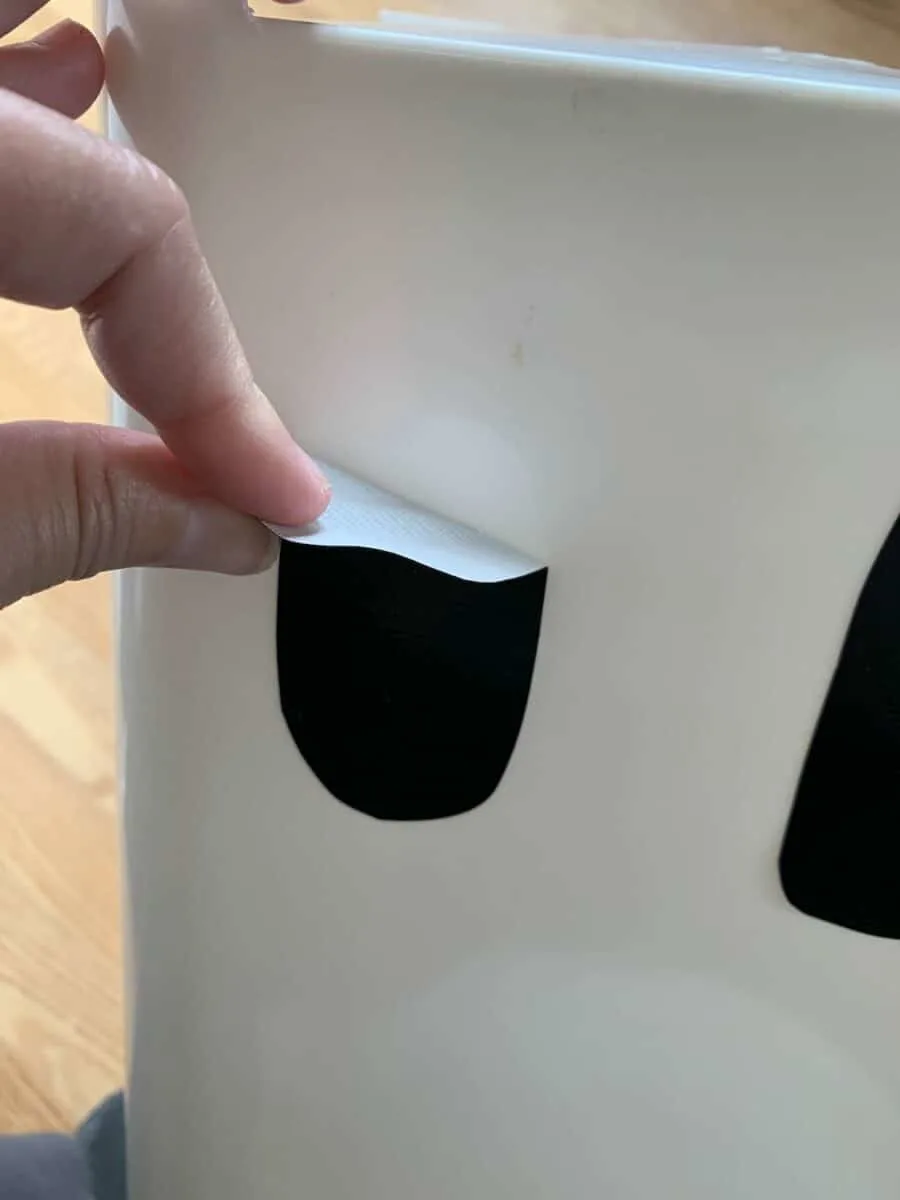 When Halloween was over, I took off the black duct tape, turned the garbage can over, and use it to store rolls of Christmas gift wrap!
See even more quick and easy decorations in my Youtube video below (and I'd be so happy if you subscribed to my channel!):
If you like ghost decorations, then check out this cute ghost plushie and all of my Halloween crafts.