Just four ingredients is all you need to make healthy dog treats in an air fryer! Get these items out of your pantry and make fresh dog biscuits right now!
What I love about making your own dog treats is you know exactly what ingredients are in the treats. So you can be sure they are healthier and organic, if you choose.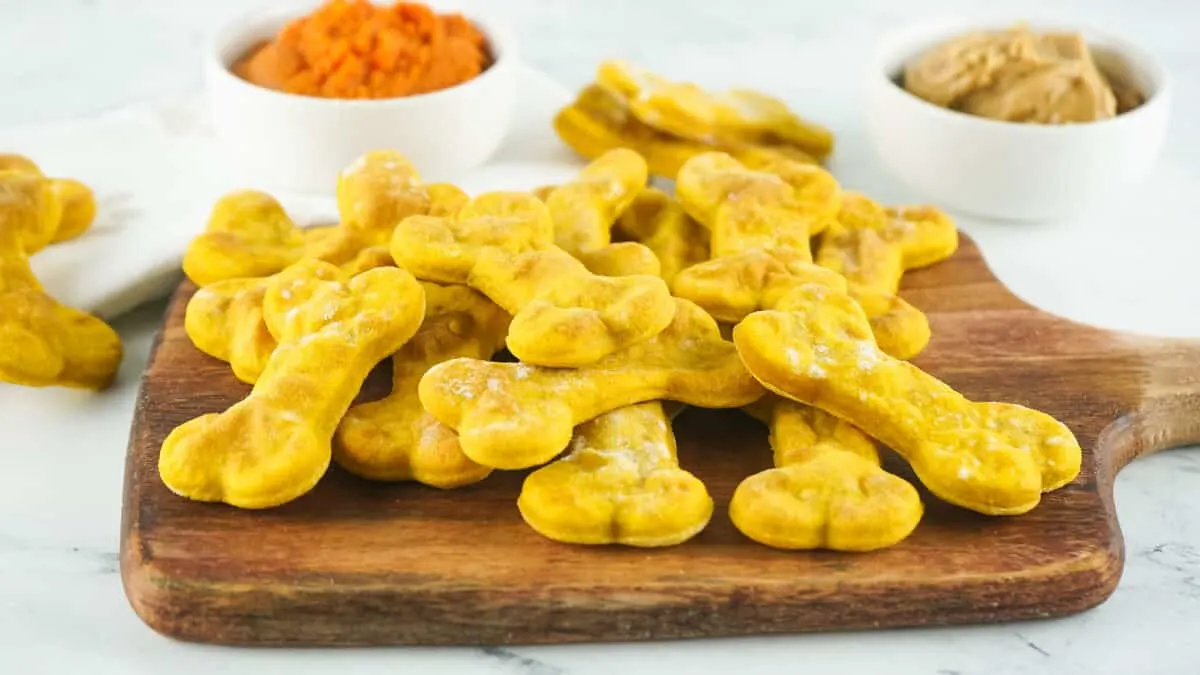 Helpful Tips Before You Start Cooking
Only use natural peanut butter with no corn syrup, too much added sugar and no xylitol. Xylitol can be toxic to dogs.
Use either All-Purpose or wheat flour.
If your air fryer doesn't have a 370 degrees setting, use 365. instead. If it doesn't have a 365 degree setting, either, then use the next closest temperature.
Each air fryer is shaped differently and can hold varying amounts.The air fryer I used is 4 quarts and because of its shape, it held 6-7 of these treats each time. If your air fryer doesn't hold that many, just add as many as it will hold.
When cooking only a couple at a time in a larger air fryer, the treats will want to curl. I'm not sure why and they will look a little strange, but they are still great to eat!
If you want to make fewer dog treats, just cut the recipe in half.
Be sure to not have extra parchment paper that goes up the walls of your air fryer. You want it to lay firm and flat in the bottom.
If you need softer treats for an older dog or a dog with dental issues, then keep the cook time as listed.
Want a crunchy treat? Then increase your cook time by 3 minutes or until the treat has reached the right consistency.
These dog treats will not cook the same as an oven dog treat does. However, they can be cooked in an oven, if desired.
Related Post: Dehydrator Dog Treats Recipe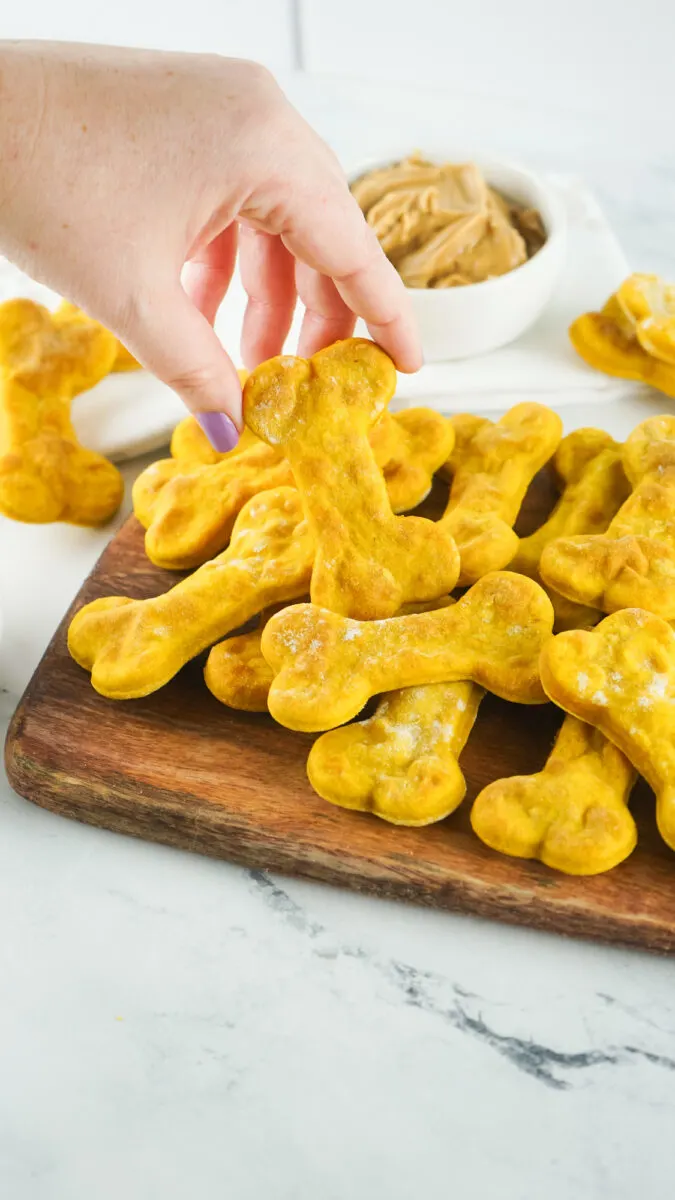 How to Make Air Fryer Dog Treats
Prep Time: 15 minutes
Cook Time: 5 minutes
Yield: Around 40 treats
Ingredients
2 3/4 cup flour (either all-purpose or wheat flour)
1 cup pumpkin puree
1/3 cup peanut butter
2 eggs
Supplies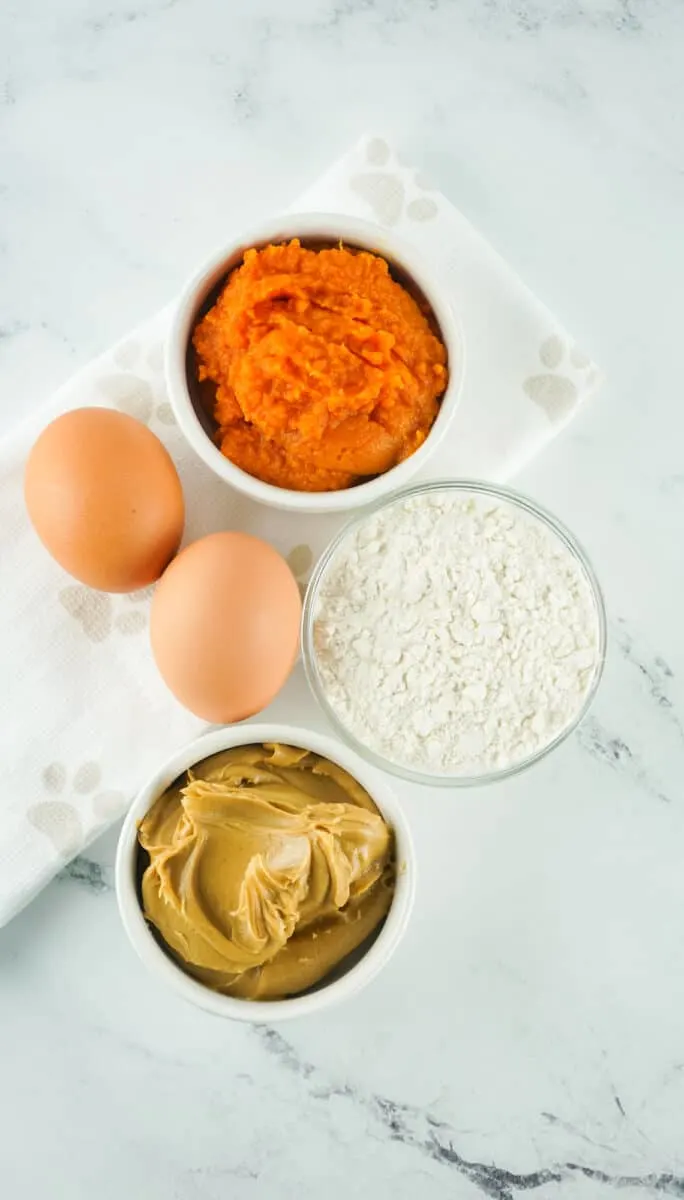 Instructions
Step 1
Add the pumpkin puree, peanut butter, and eggs to a large mixing bowl and mix until fully combined.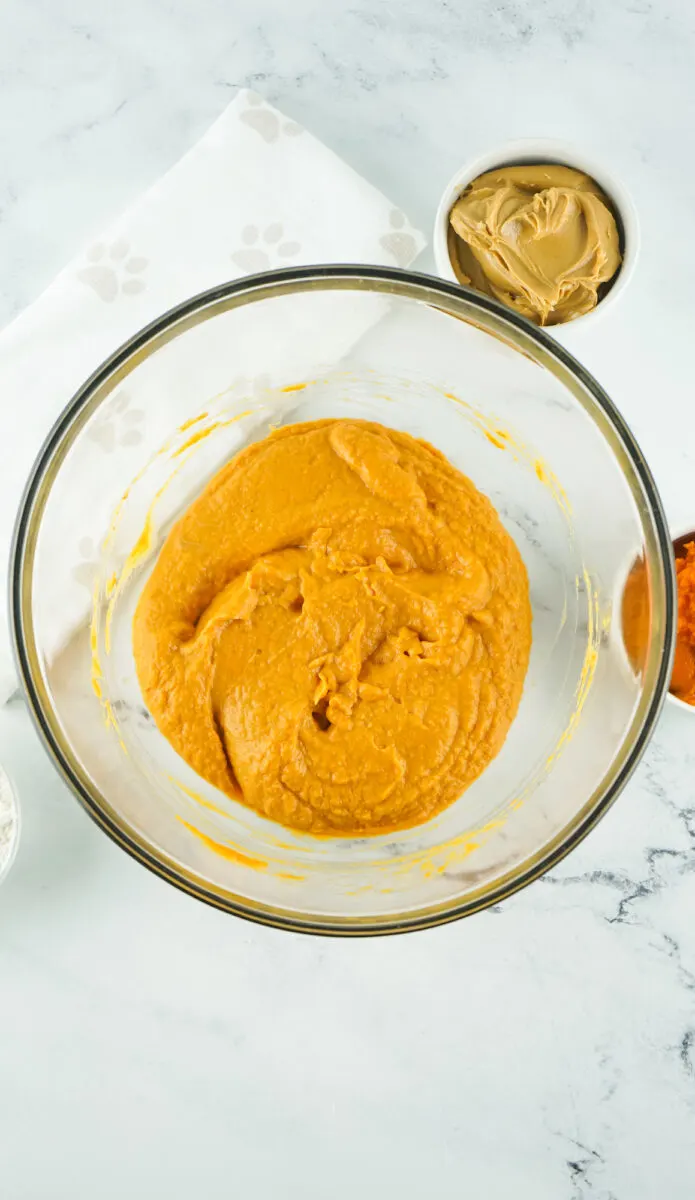 Step 2
Add in 1 cup of flour and mix until combined.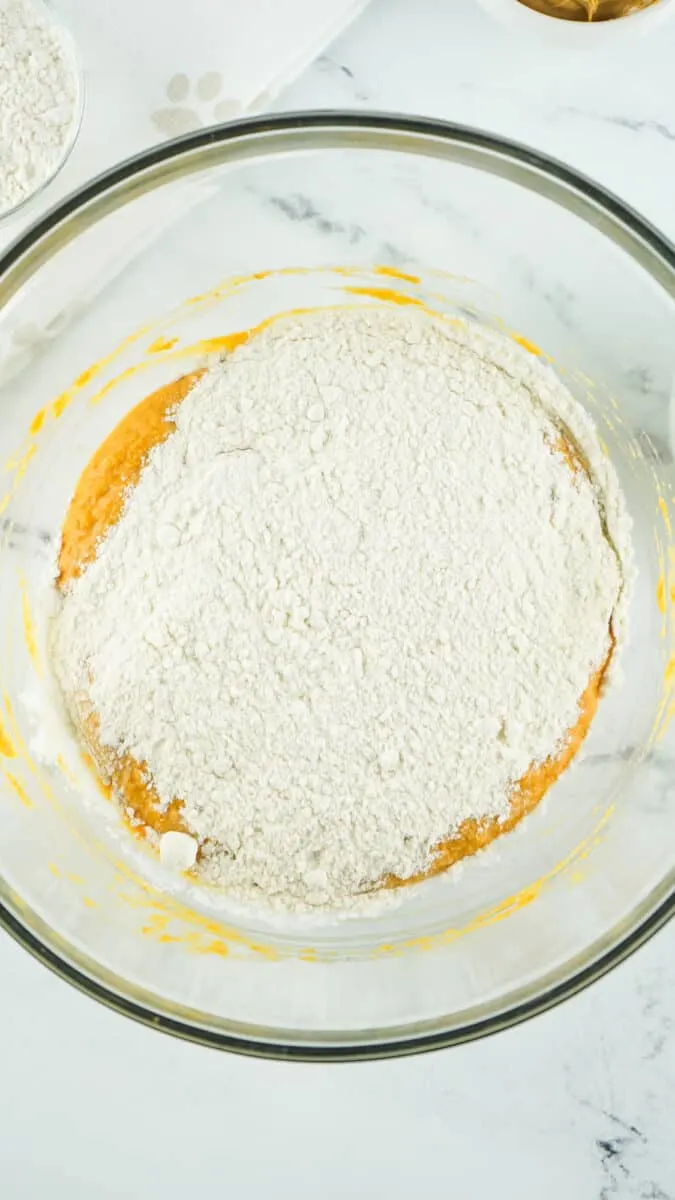 Add in another cup of the flour and mix until a doughy mixture forms.
Knead the dough by hand and add the remaining flour as needed, until the dough reaches a soft, but not sticky or crumbly consistency.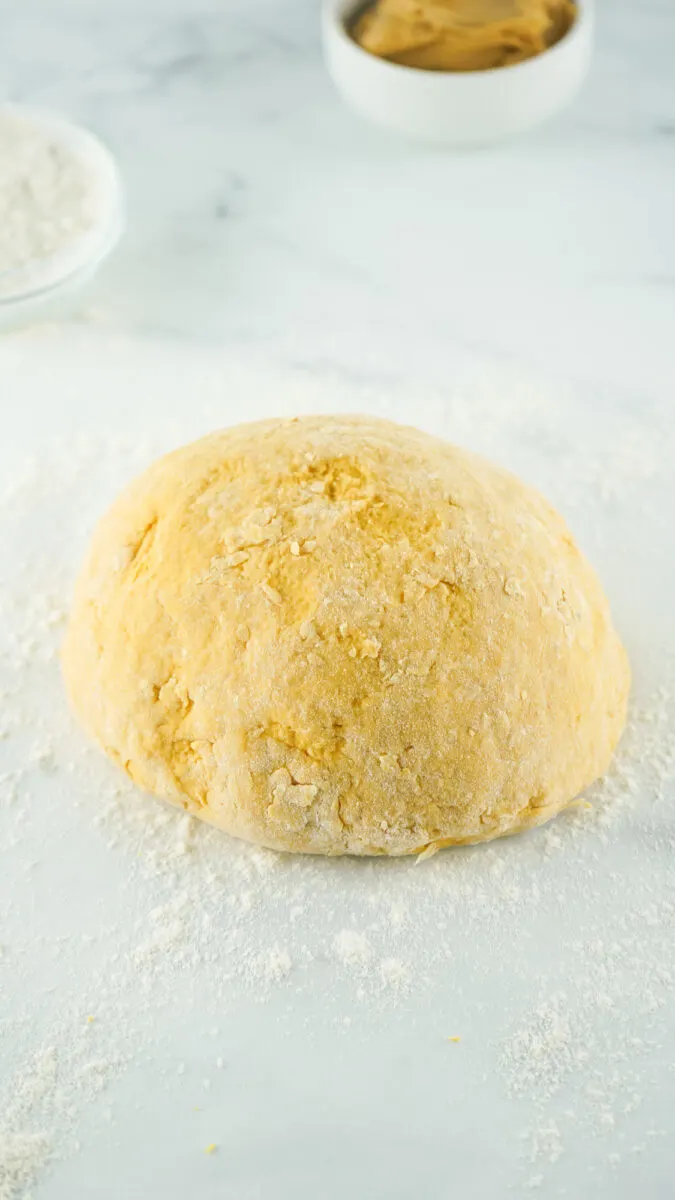 Step 3
Lay out a piece of parchment paper and sprinkle lightly with flour. Then place the dough onto the parchment paper.
Using a rolling pin, roll out the dough to about 1/4-inch thickness.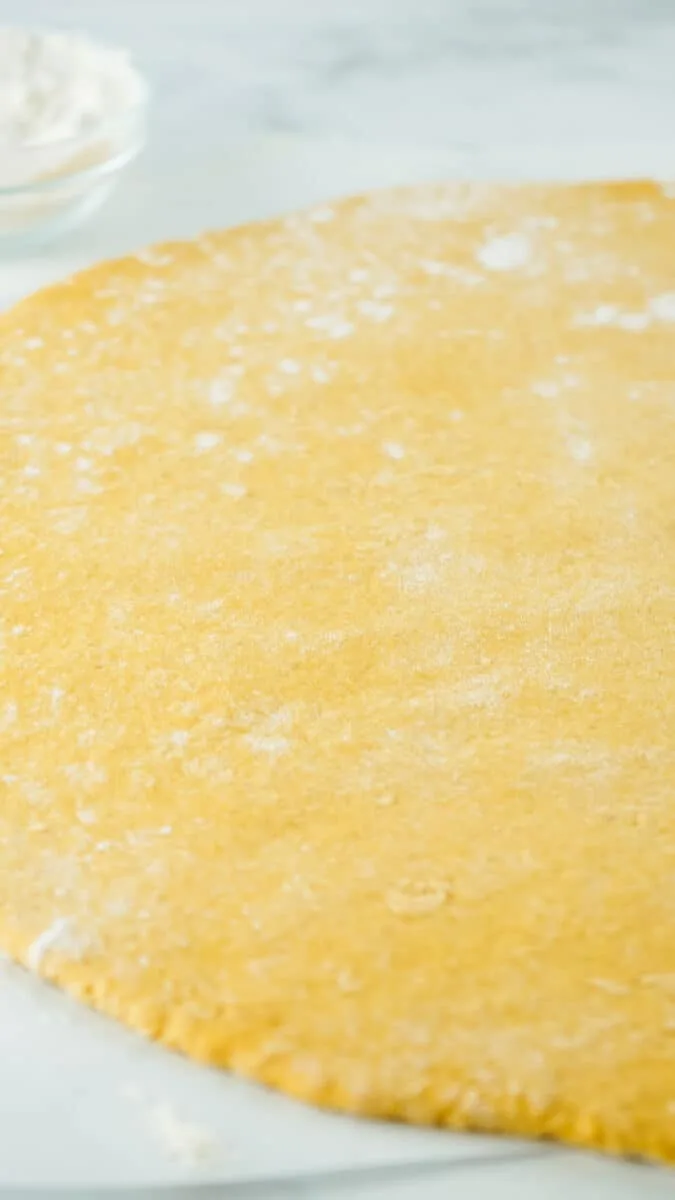 Step 4
Cut out as many cookies as you can with your cookie cutter and set aside on a cookie sheet or on your countertop.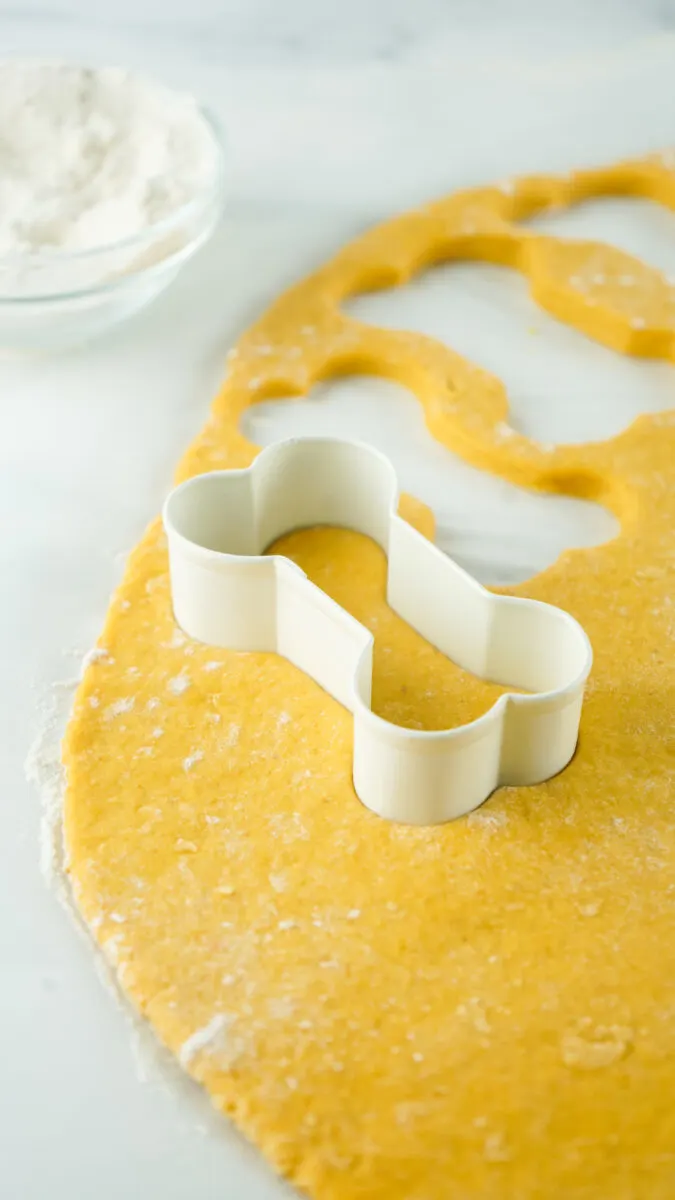 Step 5
Line the bottom of your air fryer with parchment paper. Place as many treats as you can in the bottom without them touching.
I was able to fit 6-7 dog treats at a time in my air fryer, but this will depend on the size of your air fryer and the size of cookie cutters you use.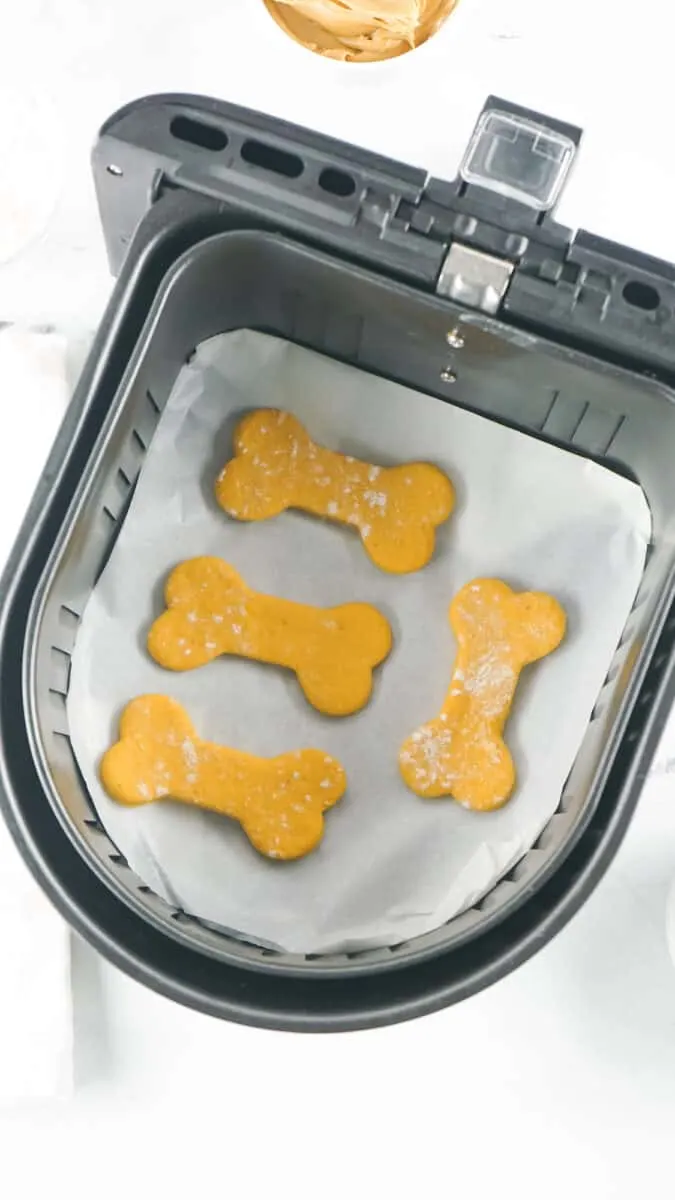 I suggest using a mix of large and small cookie cutters so that you can use every last bit of dough. The smaller cookie cutters can give you a few more treats using the dough leftovers.
Step 6
Cook on 370 degrees for 4-5 minutes or until just lightly browned on the top.
Remove and let cool for a few minutes before feeding to your dog!
Repeat the process until all of your doggie treats are cooked.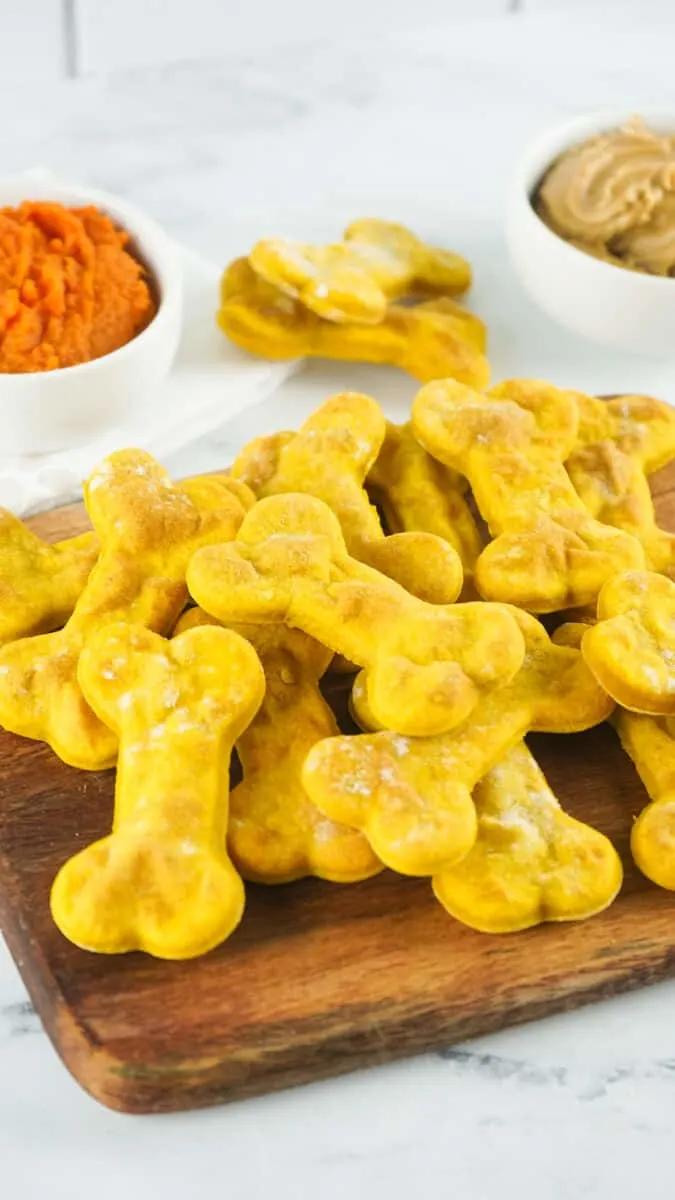 Store in an airtight container away from moisture and heat.
Love your dog and want more pet-friendly projects? Check these out: