This vintage Christmas floral arrangement is great to decorate a dining room table or end tables during the holiday season. The artificial greenery means you can keep it out longer than a fresh flower arrangement. And the free printable farmhouse label can be added to any container that you have!
It's also a great, thoughtful gift for:
Teachers
Neighbors
Hostess Gift
Office Party
Church party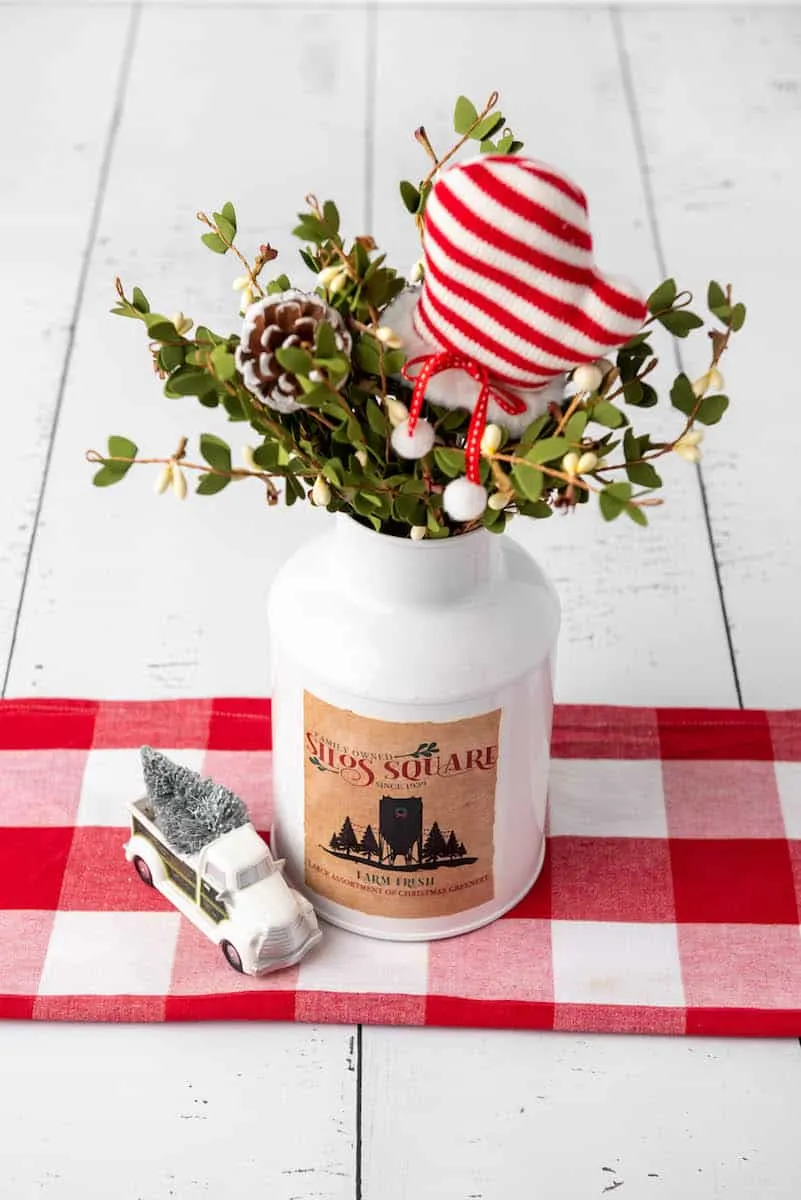 How to Make a Vintage Christmas Floral Arrangement
Supplies
• Metal jug (I used one around 12.5" high; this milk can is similar, but smaller)
• Foam brush
• Mod Podge
• Free Printable Silos Square vintage label
• Christmas floral picks
• Accent floral pick
• Ruler or straight edge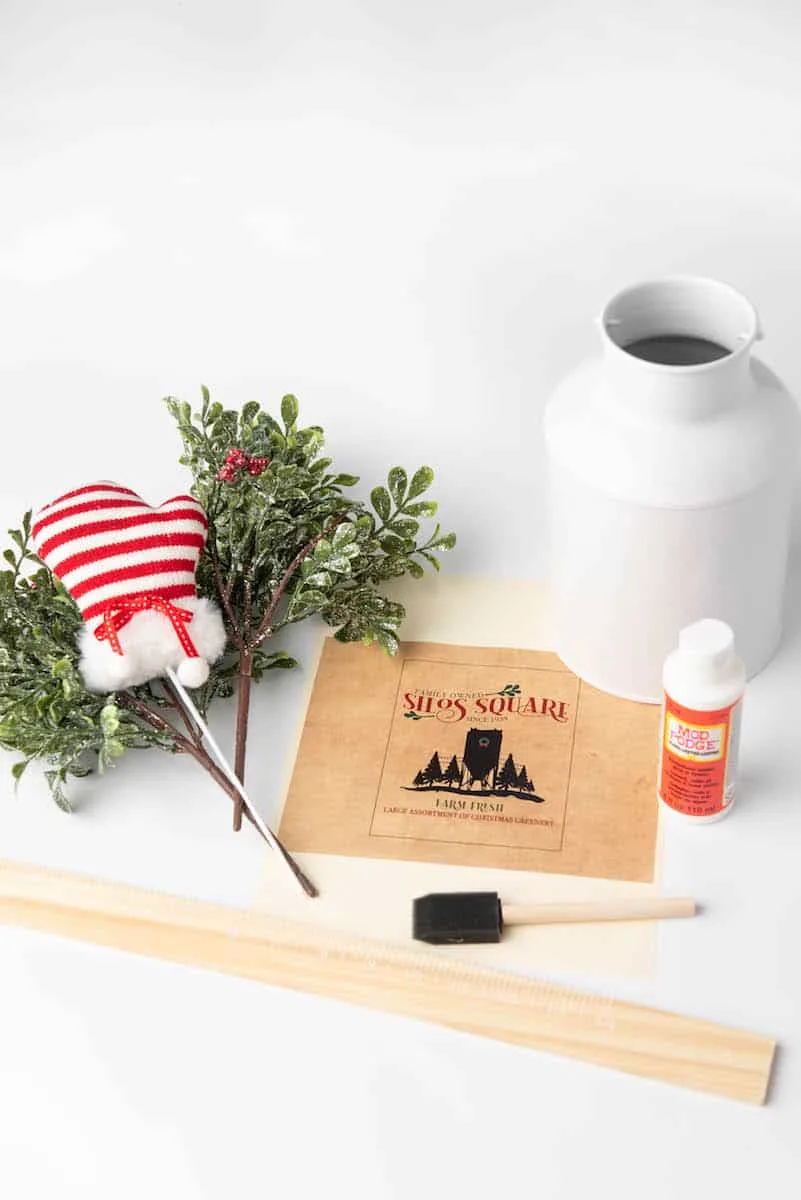 Directions
Print out the label. The free label is pre-made to look like it's on vintage paper.
Once printed, use a ruler (or a straight edge) and lay it on the inside of the printed lines. Apply pressure to the ruler with one hand while using the other hand to quickly tear down the edge of the paper to give it a worn look with a nice and straight tear.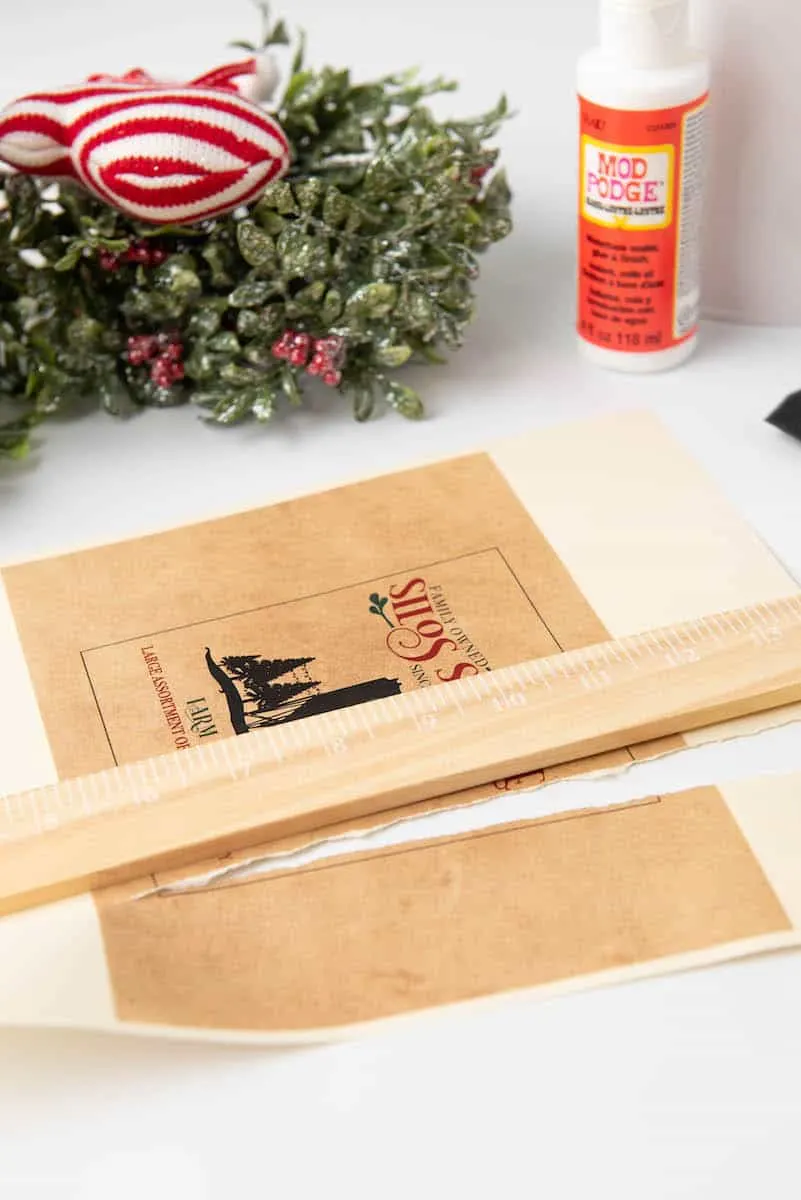 Apply Mod Podge to the surface of the jug. Place the label onto the Mod Podge. Gently smooth out any wrinkles by applying pressure. If any extra Mod Podge squeezes out from the edge of the label, gently wipe it away. Keep in mind, Mod Podge does dry quickly.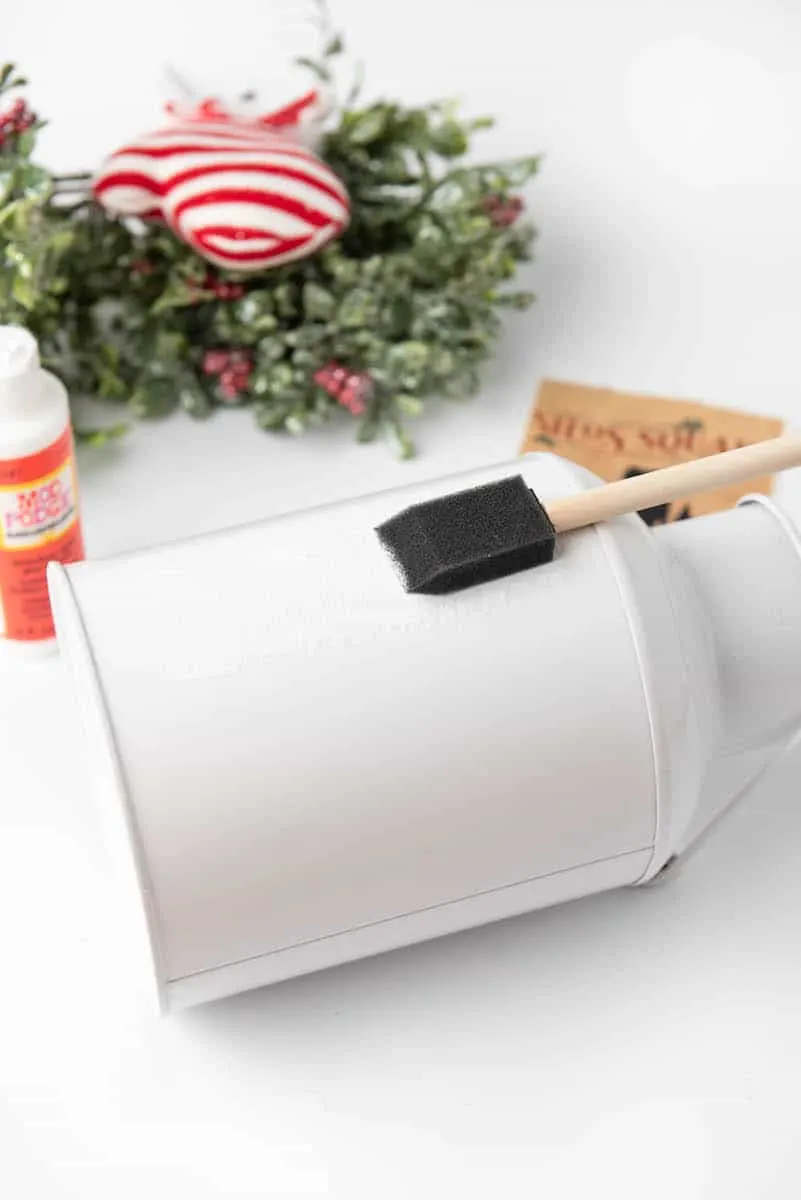 Apply another generous layer of Mod Podge on top of the label. It will quickly dry to clear and will seal the label to the jug.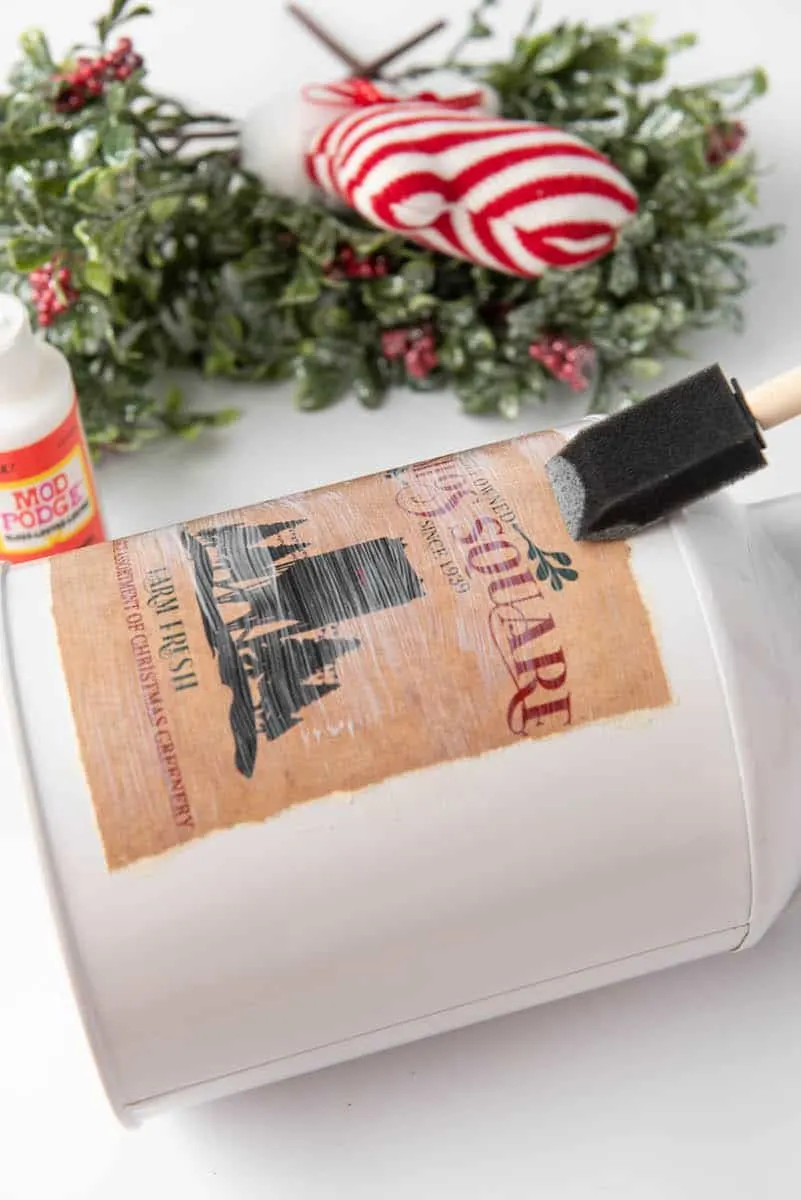 Once the label is dried and stuck onto the container, insert Christmas floral picks and an accent pick.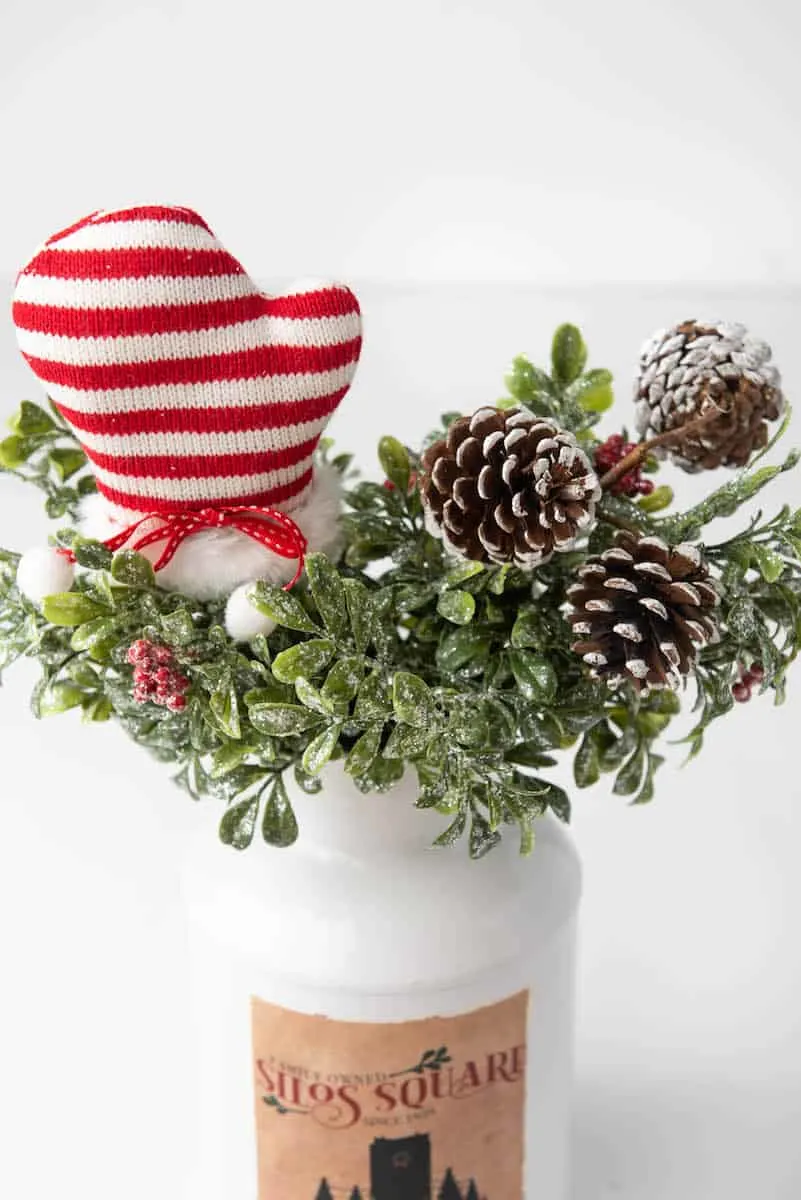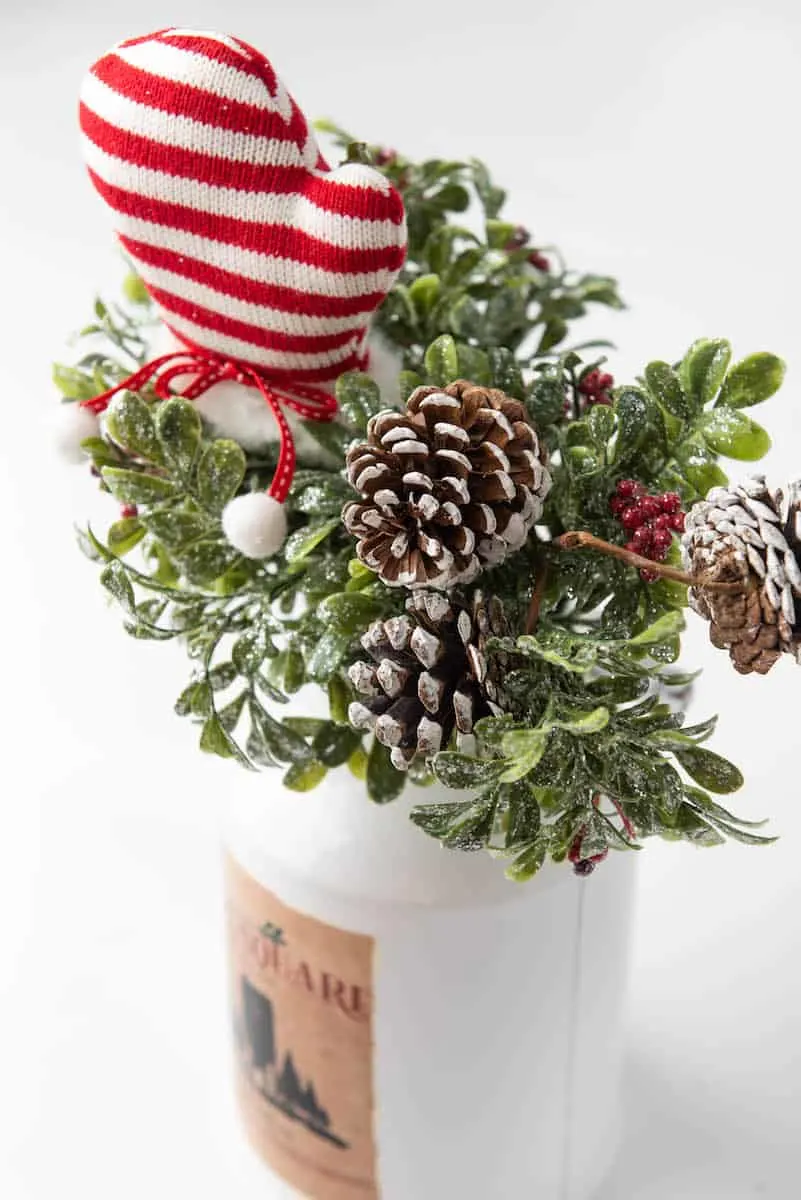 Helpful Tips
The label is sized for a jug approximately 12.5" high. If your container is smaller or larger, adjust the size while printing, under the printing details and scaling option.
Wipe the jug clean with a cloth and soap and water if necessary. Be sure to allow to dry completely.
You can paint a container to be the color that you want. For instance, paint a galvanized can with white paint for this look.
Mod Podge comes in both glossy and matte versions. Be sure to pick the finish that you like.
You can also use fresh flowers or greenery.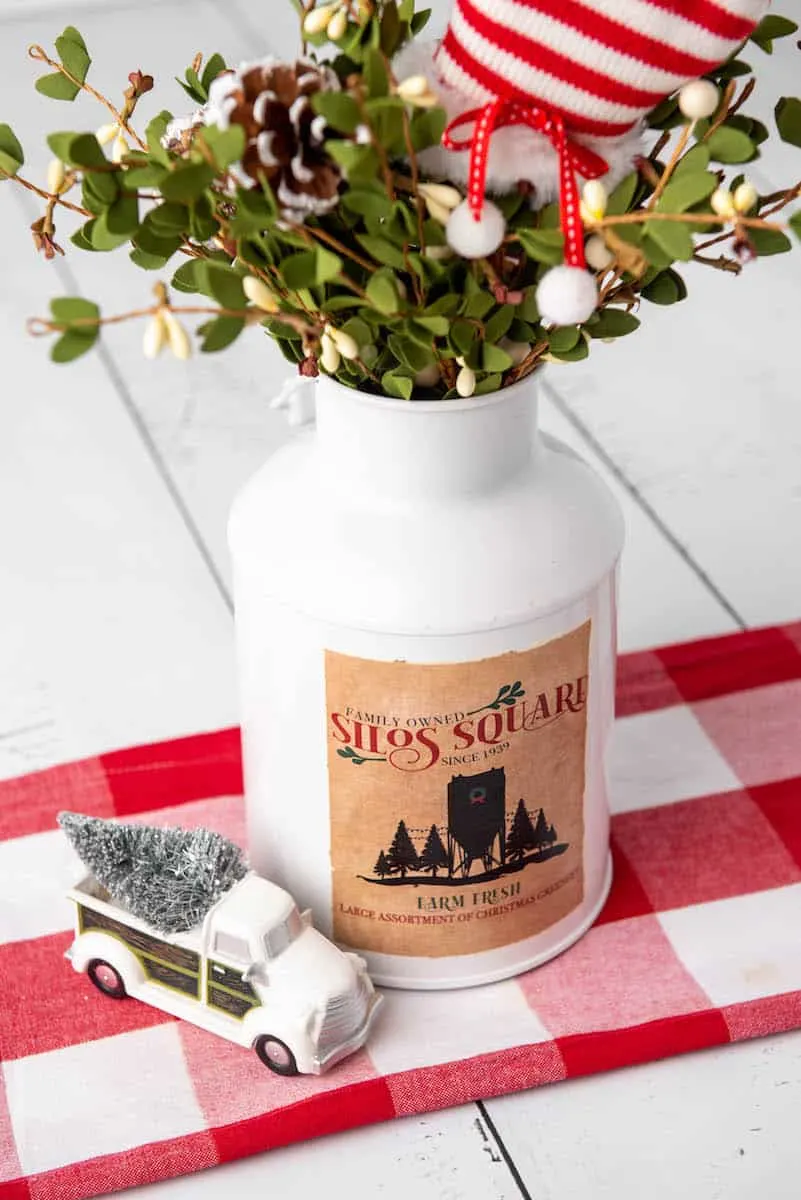 ---
You might also like these Christmas ideas: