This simple rustic Christmas tree sign is easy to make with a Dollar Tree frame and basic craft supplies, plus our free Blessed SVG file.
It is perfect for farmhouse or vintage decorating!
This farmhouse holiday sign is one of many Cricut crafts with free SVGs.
If you enjoy making your own holiday signs, rather than buying them, be sure to see more of my Christmas sign DIYs: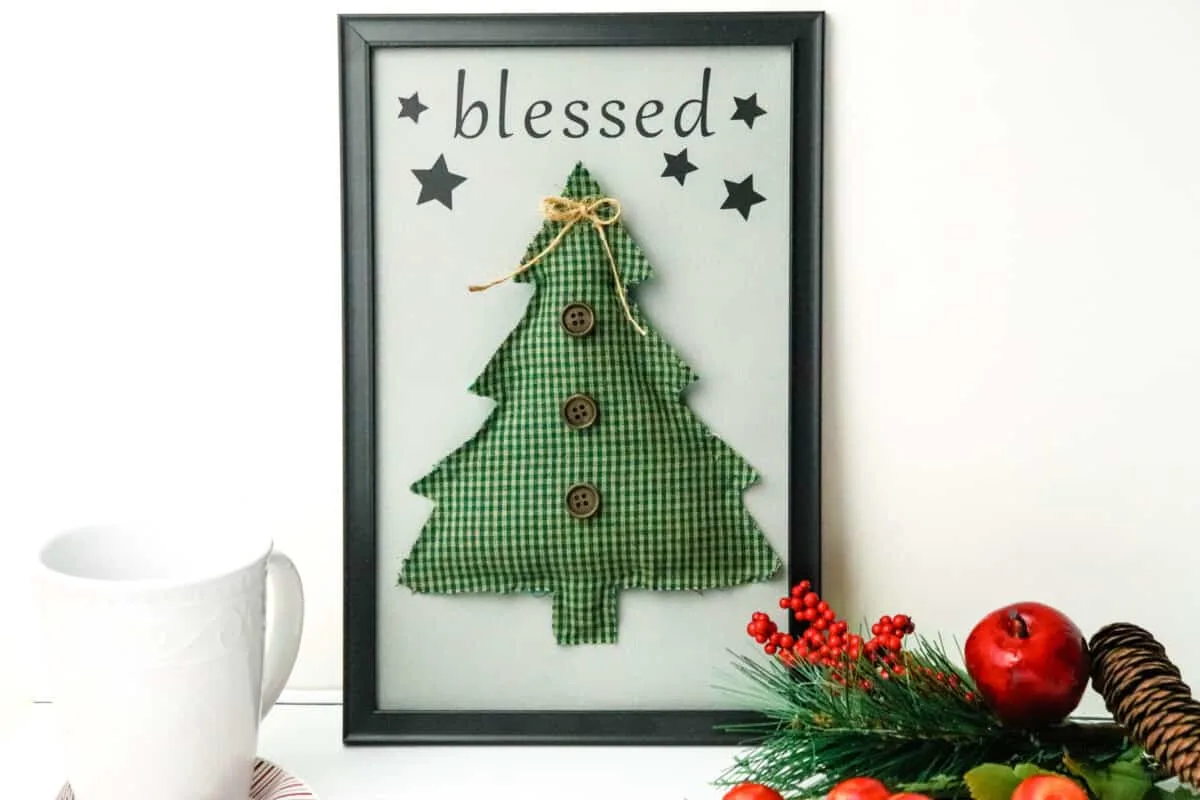 How to Make a Rustic Farmhouse Christmas Tree Sign
Supplies
Free Blessed SVG file
11 3/4″ x 7 1/2″ frame (I found mine at Dollar Tree)
A foam, cardstock, or felt tree cutout
Buttons
Twine
Fabric (this is the fabric I used)
Fine tip sharpie or fabric marker
Hot glue gun
Scrapbook paper
Scissors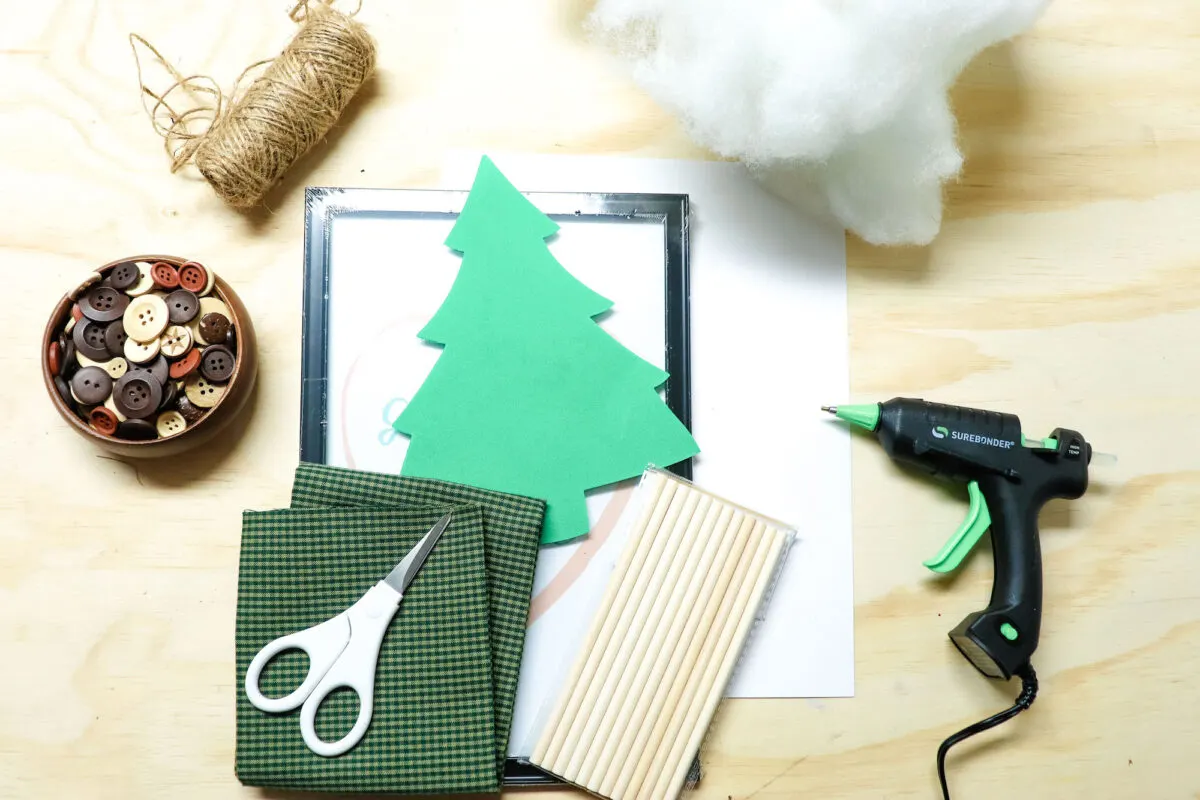 Directions
Step 1
Open the frame and carefully remove the glass.
Step 2
Trace the tree pattern onto the fabric using a fabric marker or a fine tip sharpie.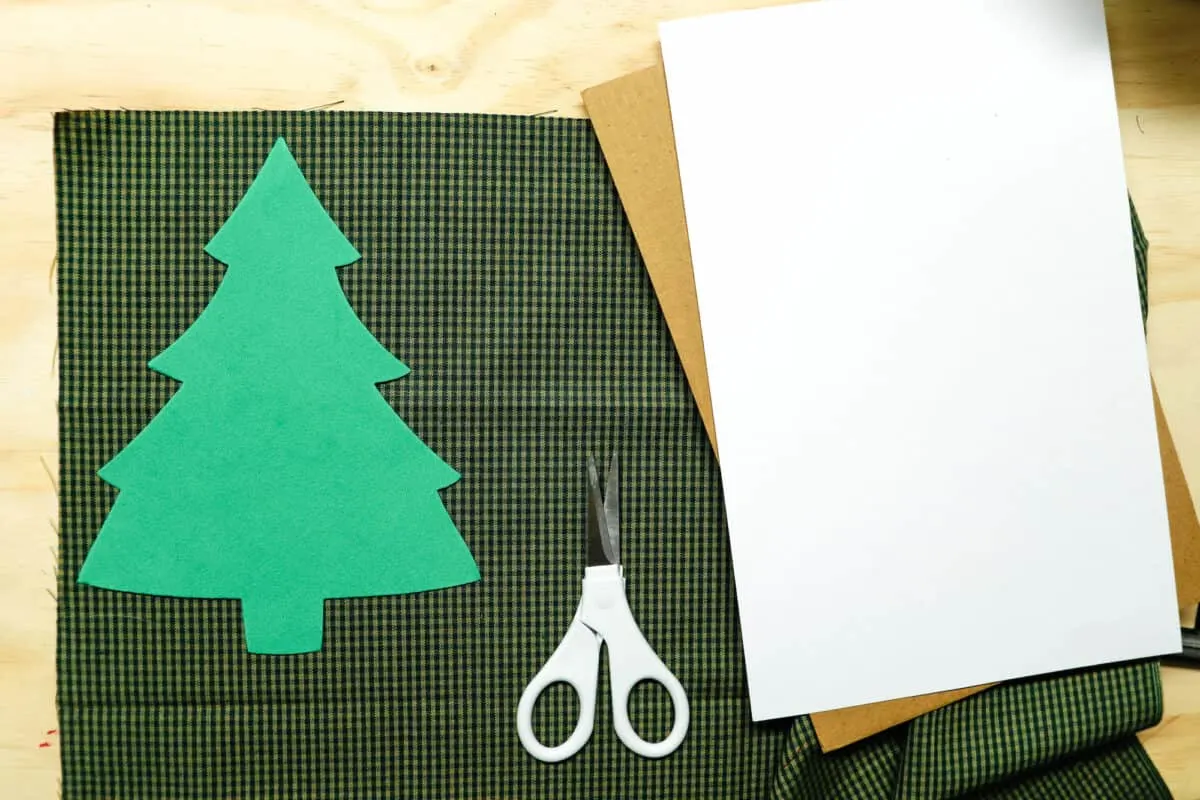 Step 3
Hot glue the fabric to the tree cutout around the edges. Leave a small opening for stuffing.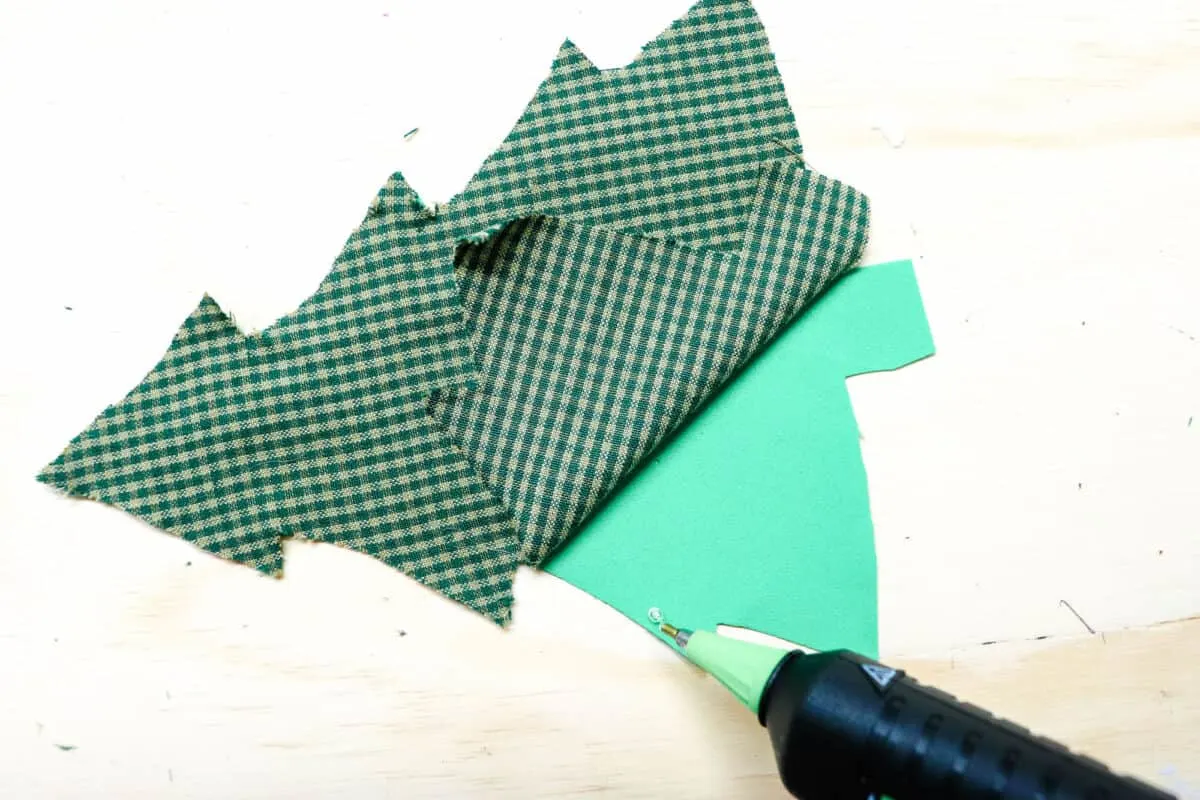 Step 4
Stuff the tree with Poly Fil stuffing. Use a pencil, if needed, to get stuffing in the corners of each tree branch.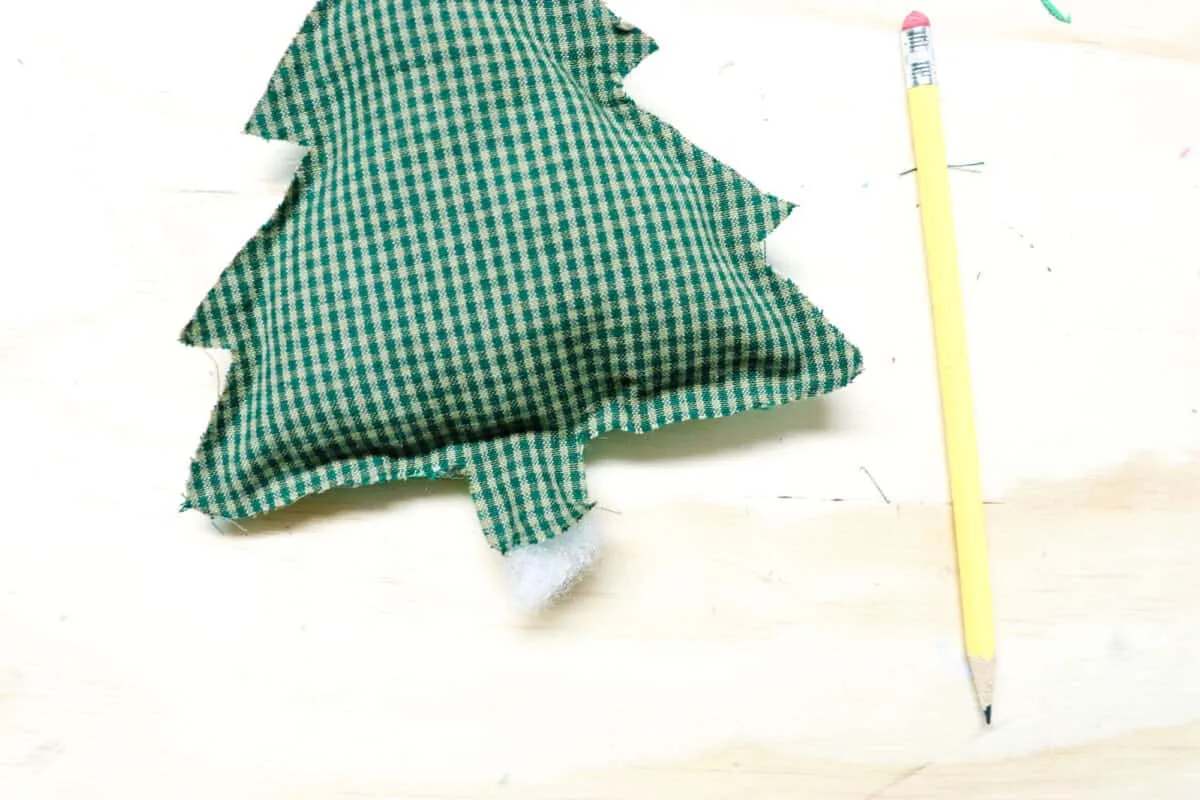 Hot glue the opening shut.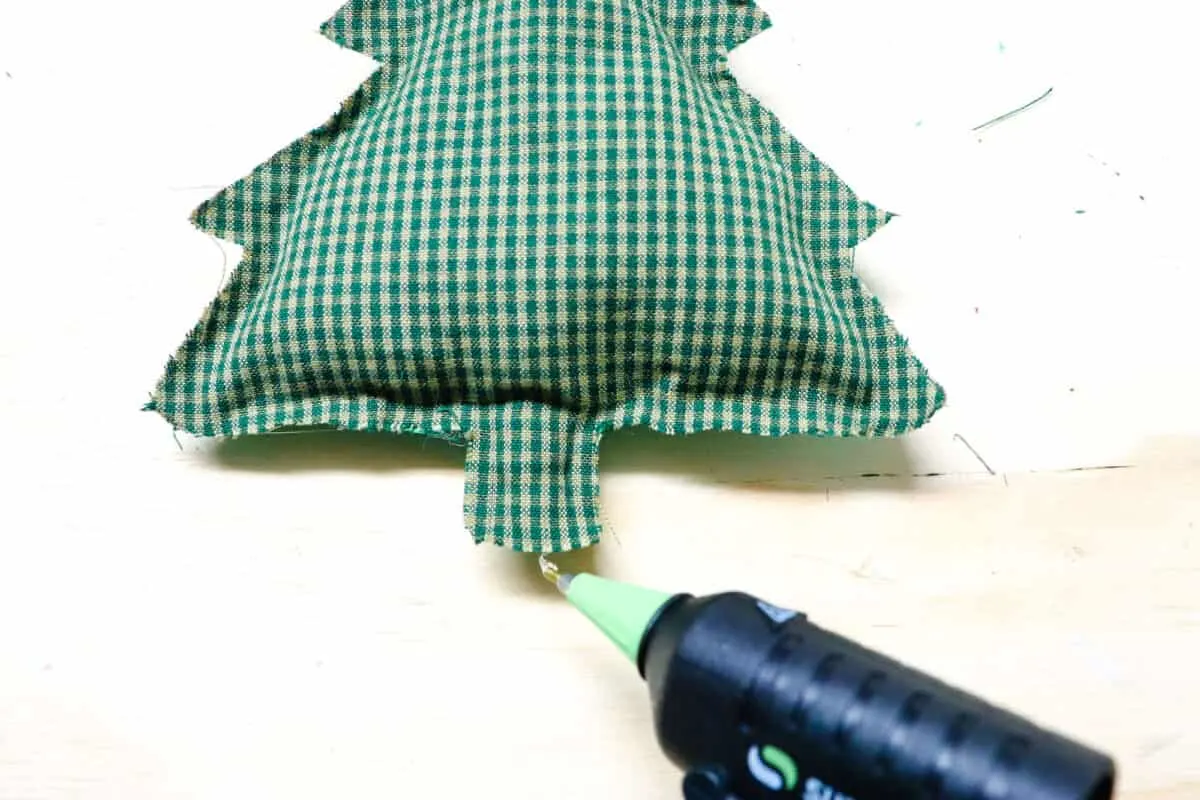 Glue the buttons on the tree. Glue a small twine bow on the top of the tree.
Step 5
Trace the backing of the frame onto the scrapbook paper.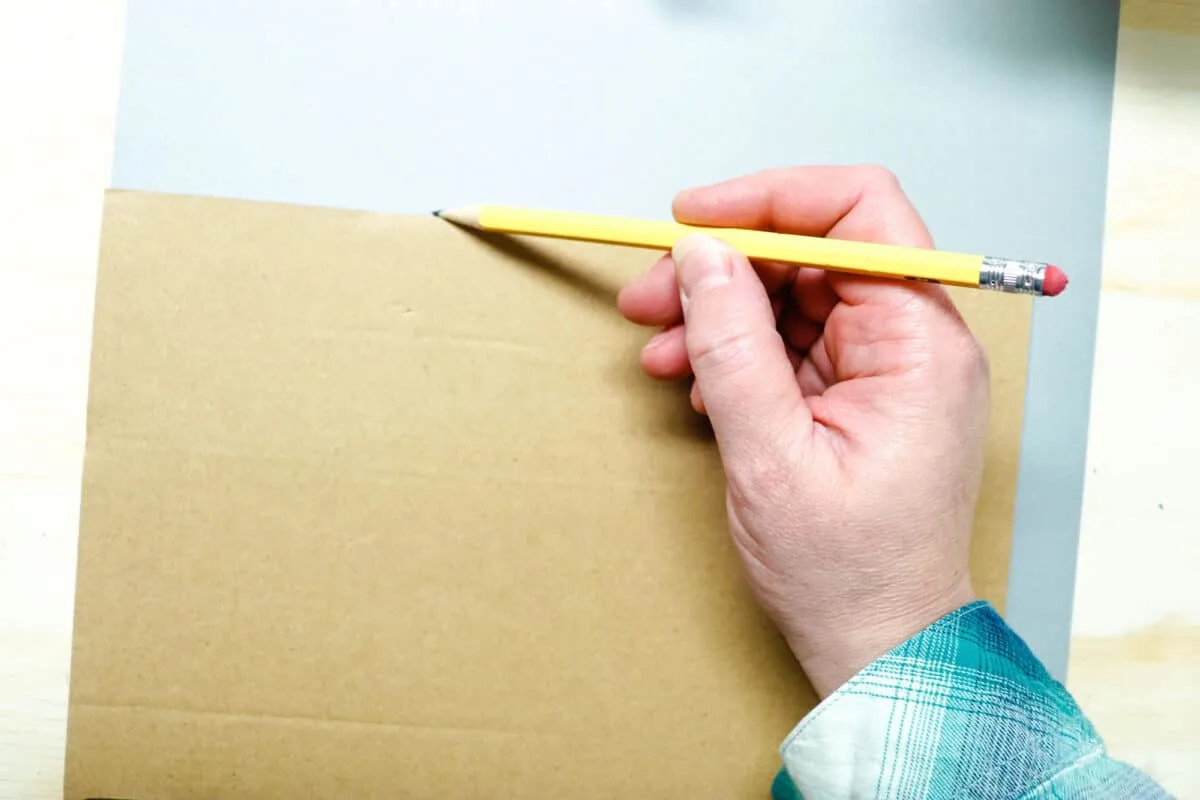 Step 6
Re-assemble the frame with the scrapbook paper inserted inside. The scrapbook paper will be placed inside as you would put a picture in the frame.
Glue the tree to the center of the scrapbook paper. Leave at least 2″ of header space for the vinyl word and stars to be applied later.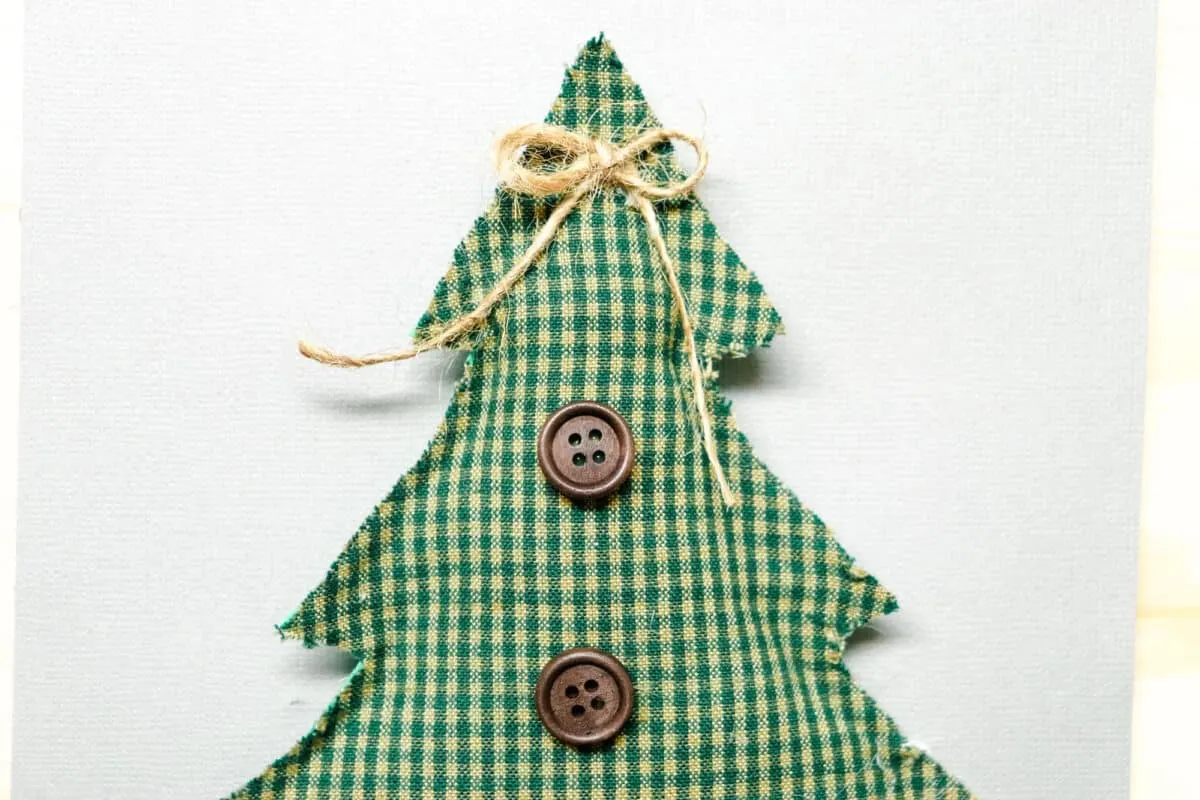 Step 7
Download the Blessed SVG file and upload it into Cricut.
Cutout on black vinyl.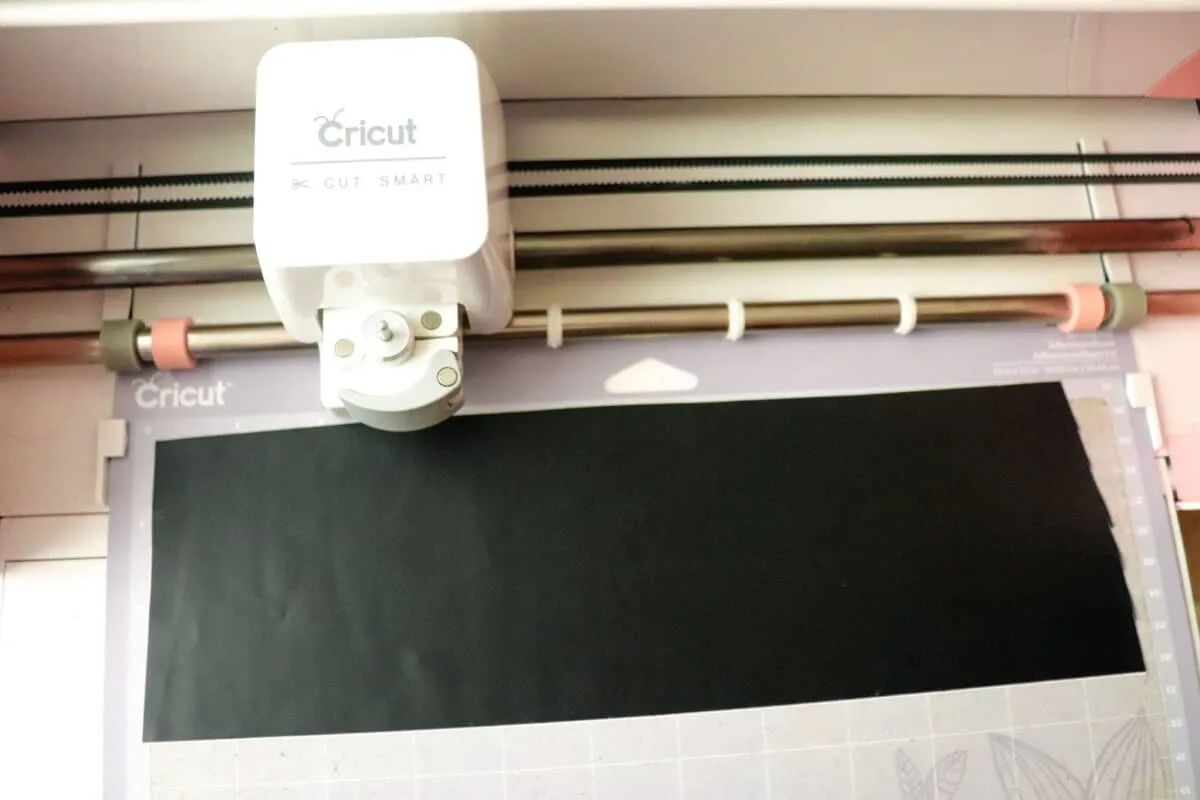 Step 8
Use transfer tape to place the vinyl words and stars on the outside of the frame's glass.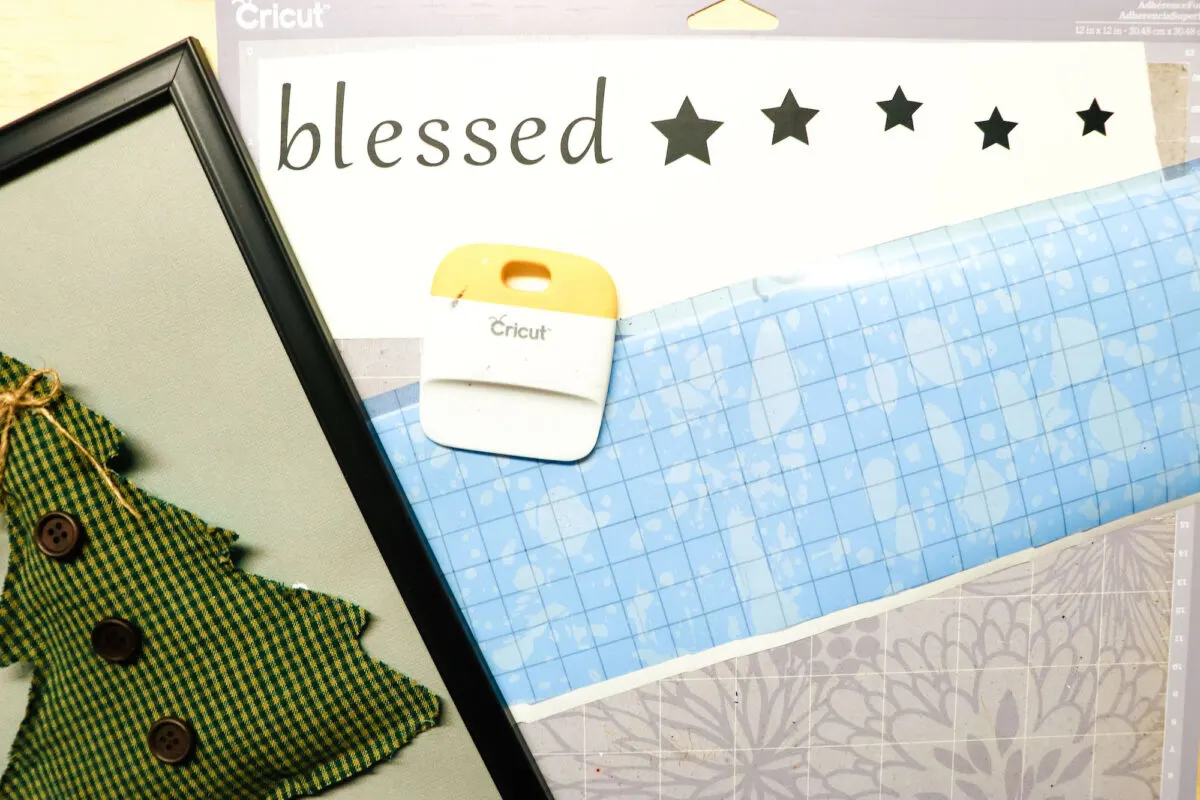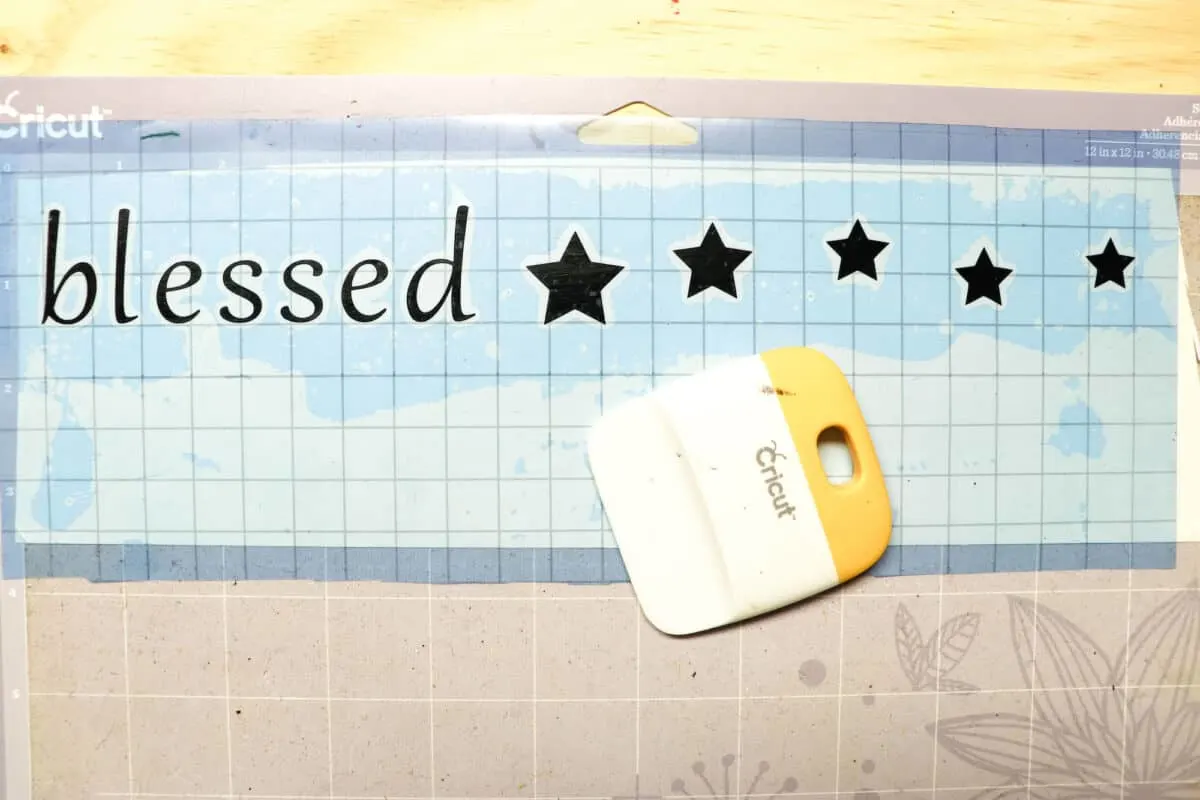 Center the word "Blessed" and the stars above the Christmas tree. Gently rub the vinyl onto the glass and smooth out any bubbles.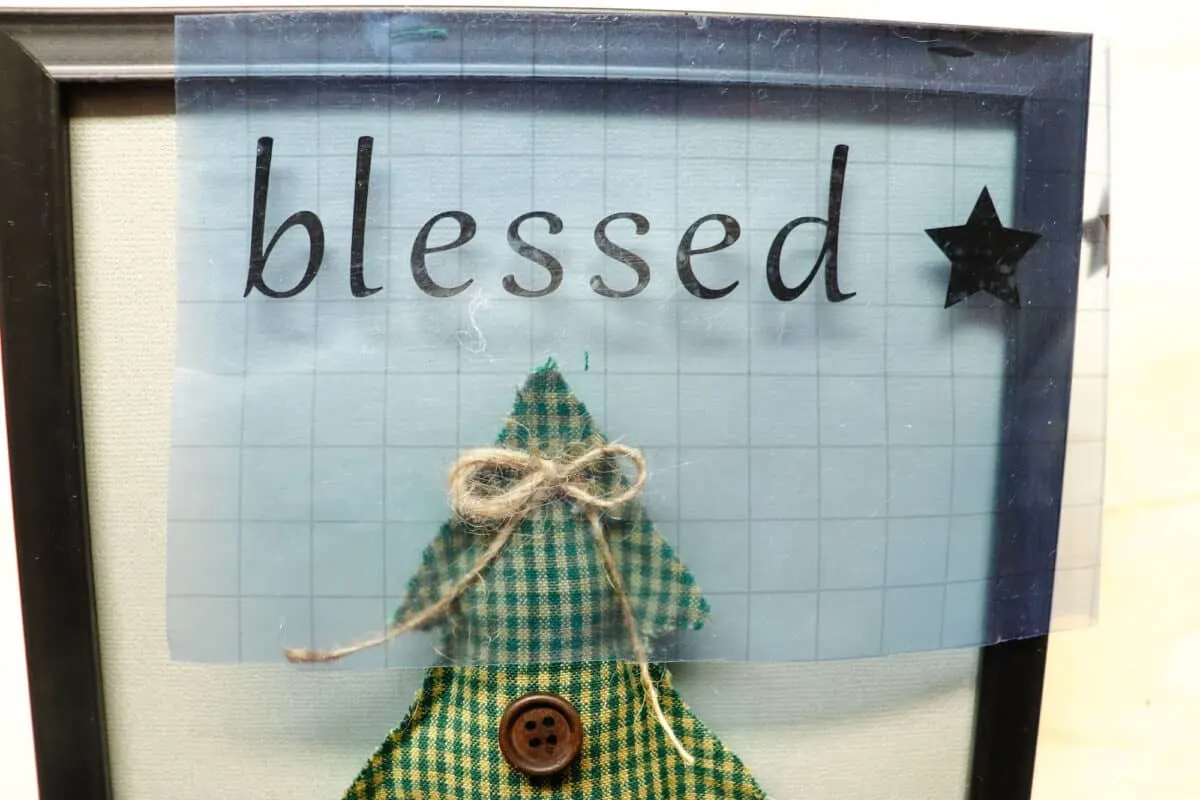 ---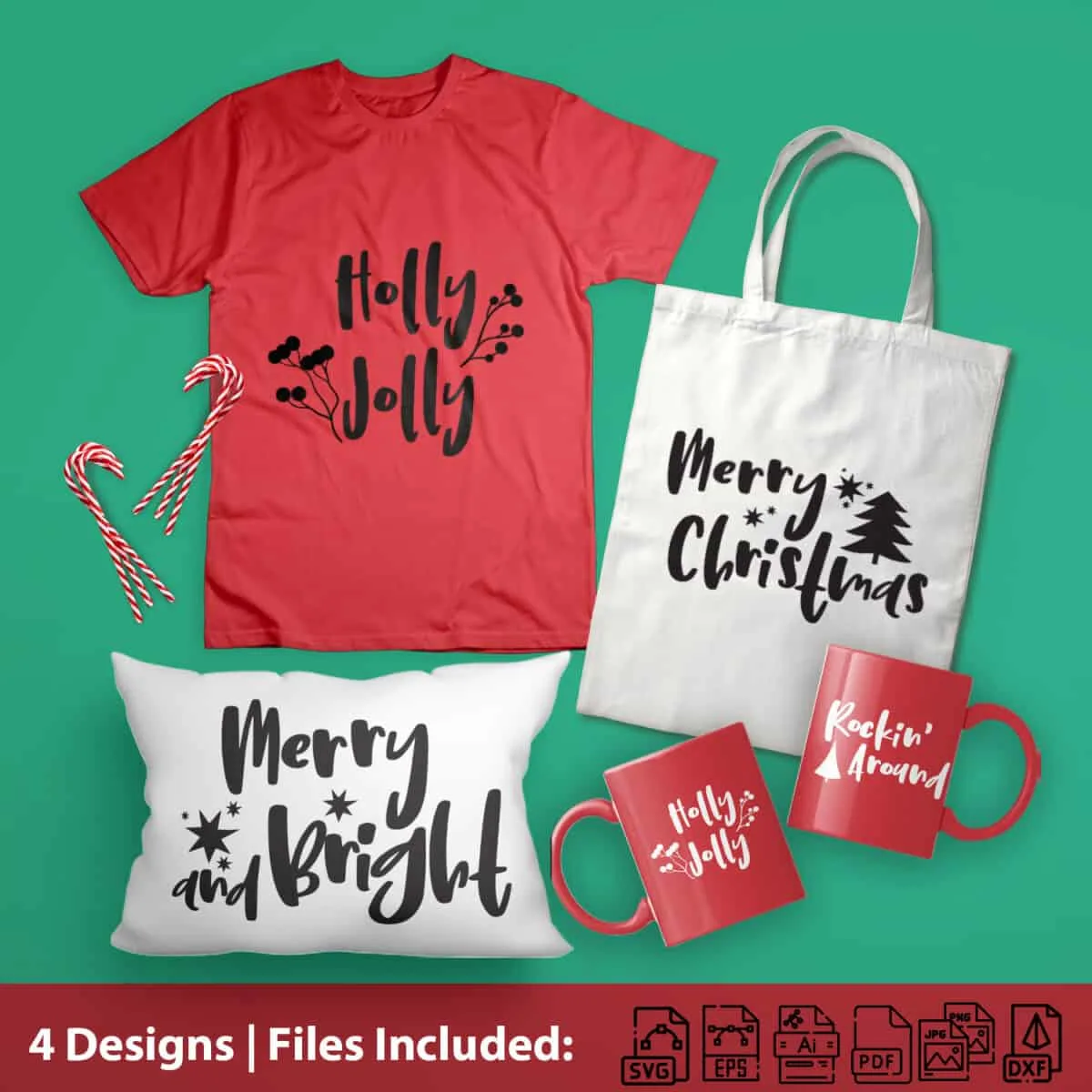 Christmas Patterns and SVGs!
Want more fun holiday SVGs for crafting and creating this season? I've got a fun 4-pack of patterns perfect for DIYs!
Visit the Single Girls DIY library for more details and to get your downloads!
---
If you like how easy it is to make this rustic Christmas tree sign, be sure to see more of my Christmas crafts.