I absolutely love being able to make custom artwork for my home, or to give to others. But let's be honest, I'm not any good at painting landscapes or portraits! Which is why paint pouring on canvas is such an awesome DIY project!
Pouring paint on canvas is one of the easiest ways to feel like an artist without having to go to art school! There is no way to mess up the canvas. Whatever you make will be abstract art that no one can disagree with!
I used a 6×8 inch canvas for this craft. If you want to make something bigger, then just buy a bigger canvas!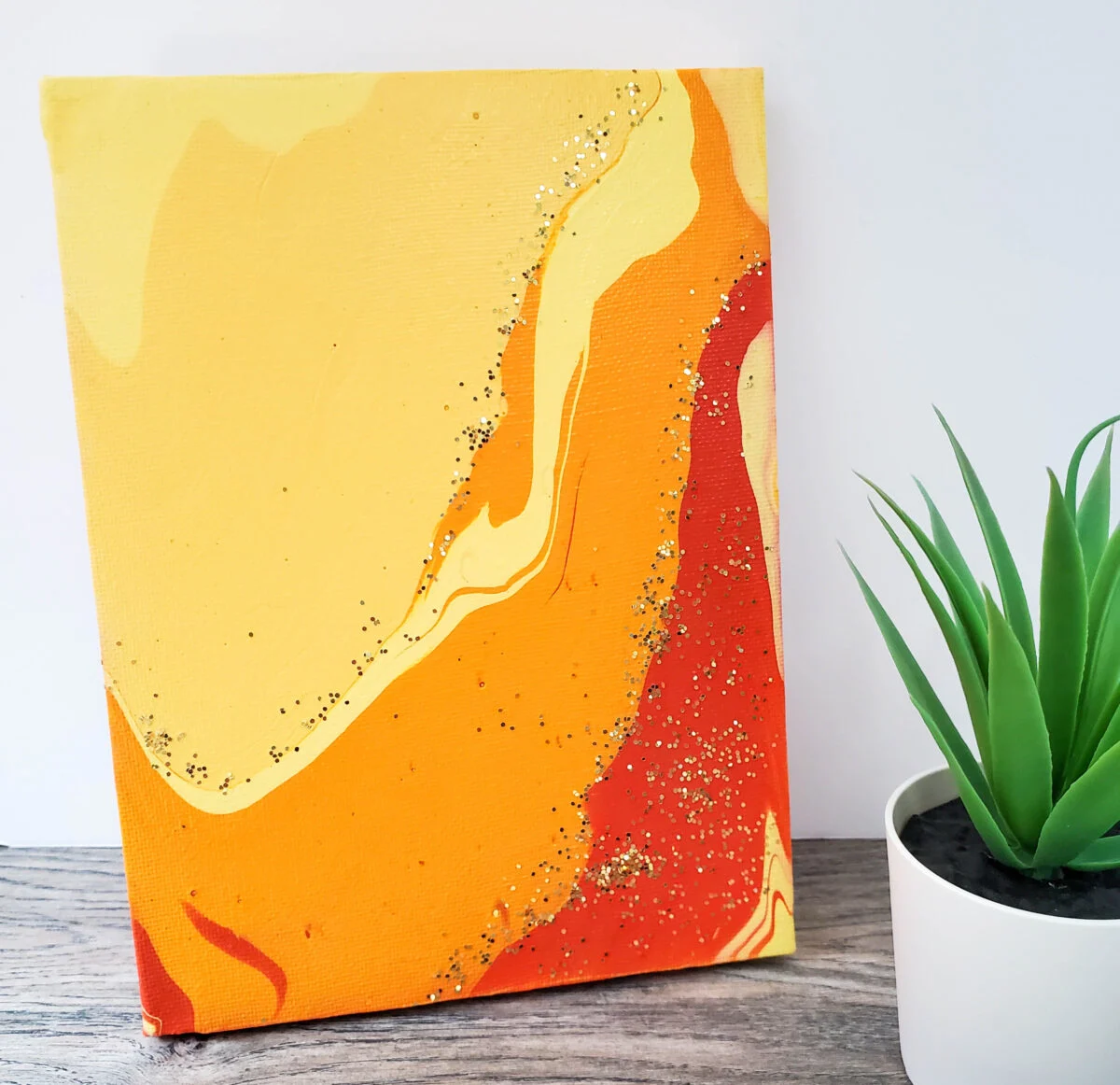 You could actually get some old canvases at the thrift store, too. You know, the ones that are super ugly that they sell for a buck or two? As long as the print isn't too dark underneath and you aren't using too light of a paint color, you might be able to get it to work if you're trying to spend very little money.
I've actually upcycled several canvases from thrift stores, including this washi tape artwork and my cute dog sign.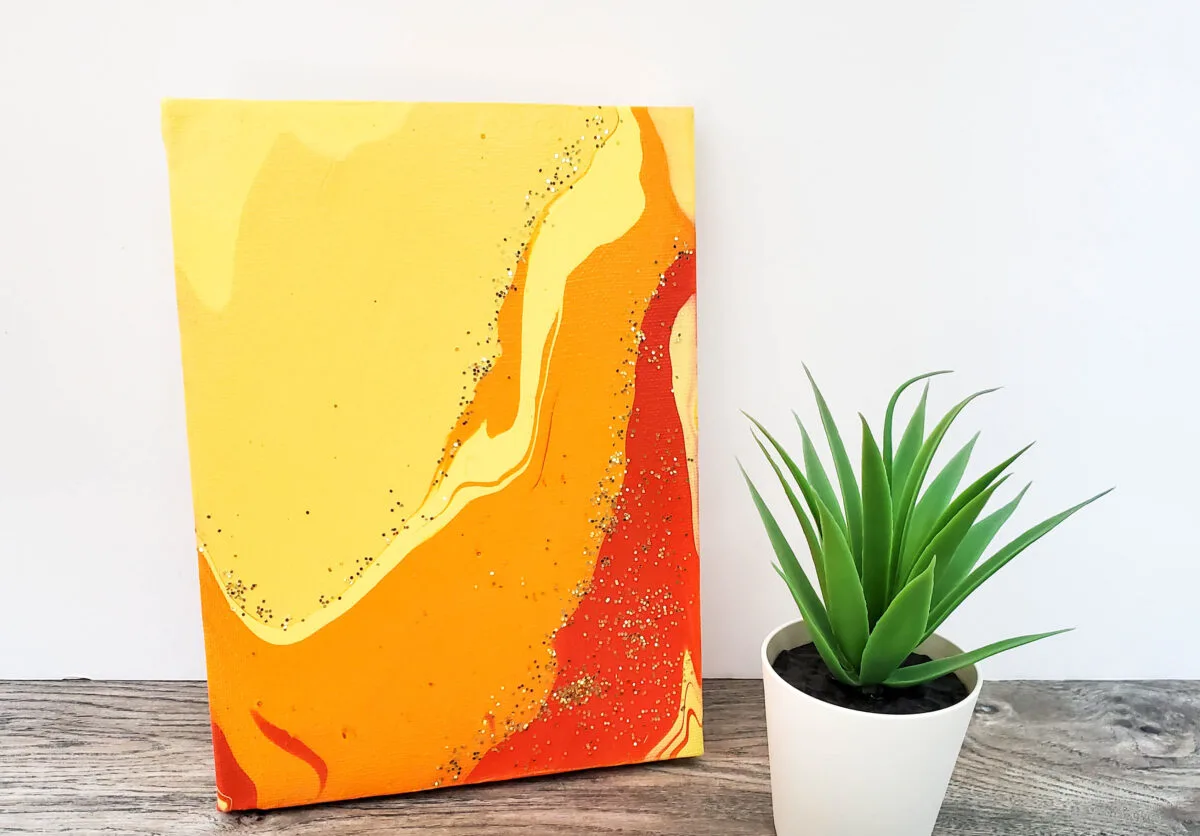 Paint Pouring on Cavas Tutorial
Supplies
6×8 inch canvas (You can often find these at a dollar store, too)
1 Tbsp. each of acrylic paint in 4 coordinating colors – I used Apricot, Sunny Day, Harvest Orange, and Pale Daffodil from Apple Barrel
4 Tbsp. pouring medium, divided
Gold glitter
6 disposable cups
Disposable spoons or craft sticks for stirring
Large pan or plastic drop cloth to catch the paint pouring
Directions
Step 1
Set two cups upside down in a large pan, or on a plastic drop cloth to catch the paint. Then lay the canvas on tops of the cups.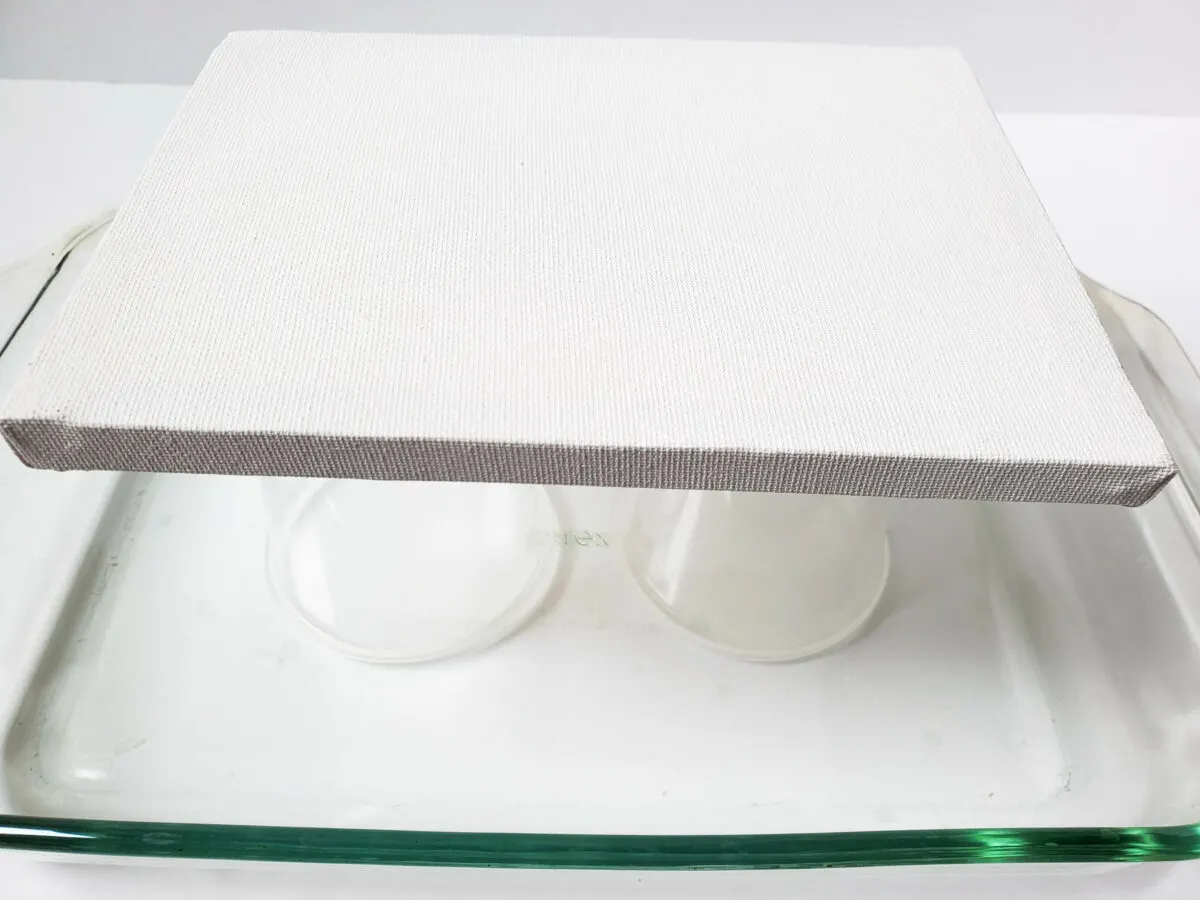 Step 2
Pour 1 tablespoon of each paint color into 4 cups, with one color in each cup. Pour 1 tablespoon of pouring medium into each of the cups, and stir well until completely mixed in.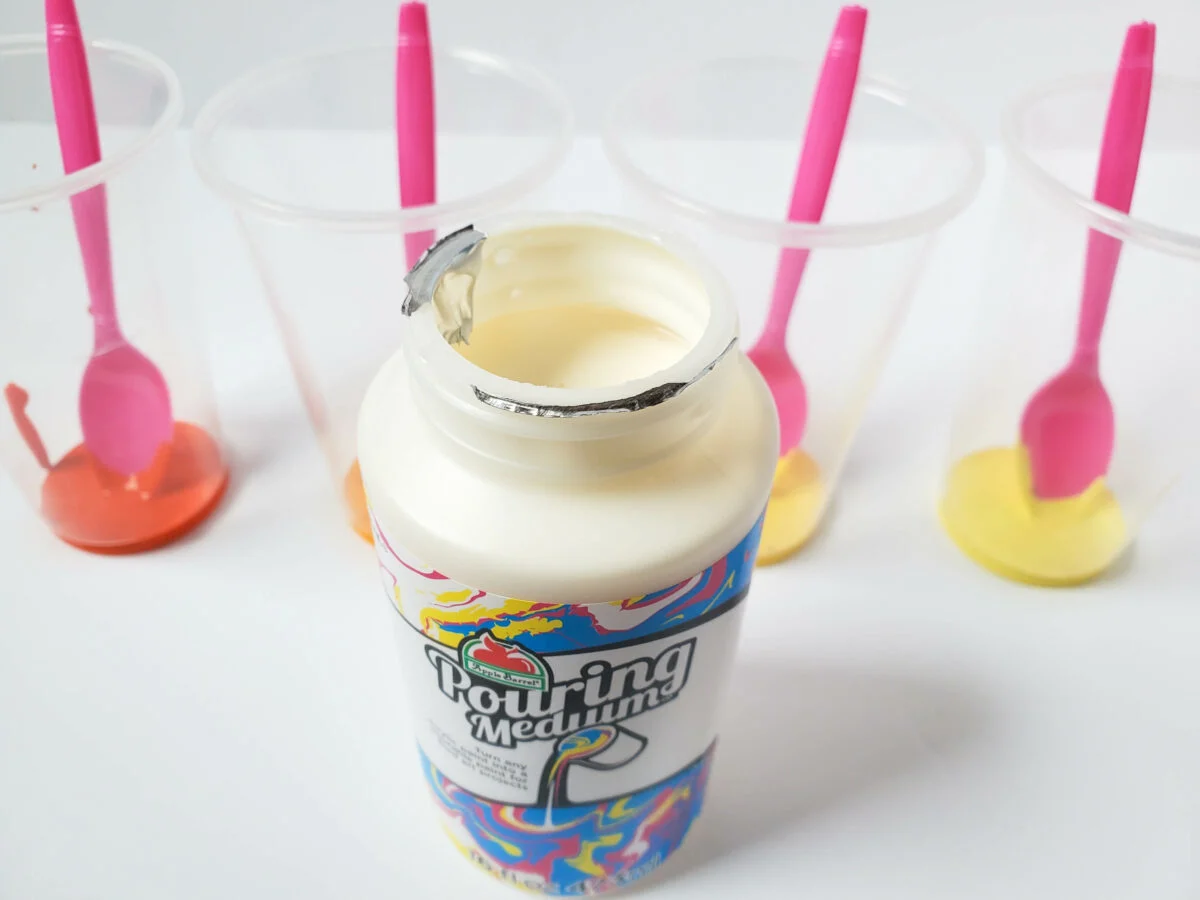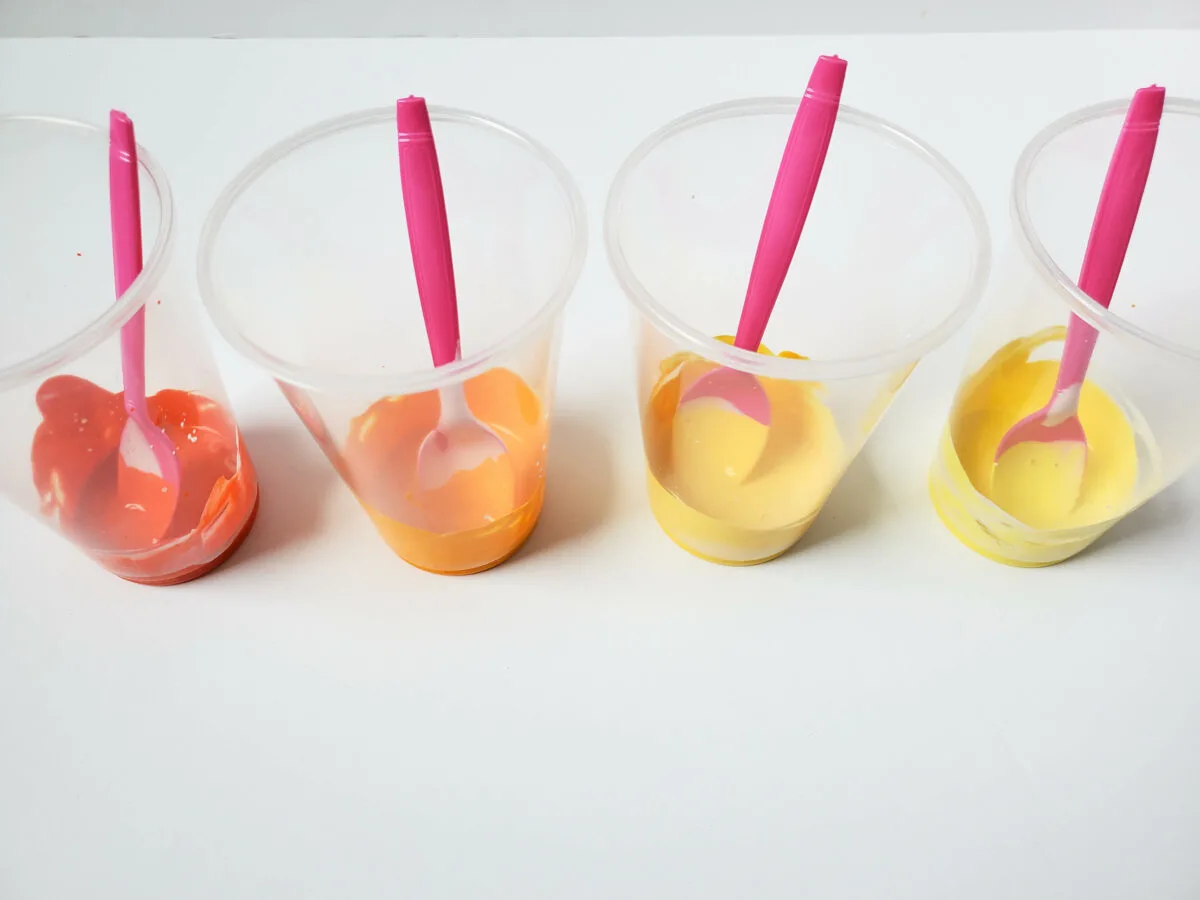 Step 3
Start pouring one color onto the canvas. You can wiggle it around as you are pouring it. You will want to stay in one area of the canvas, but you definitely don't need a straight line or for it to be perfect.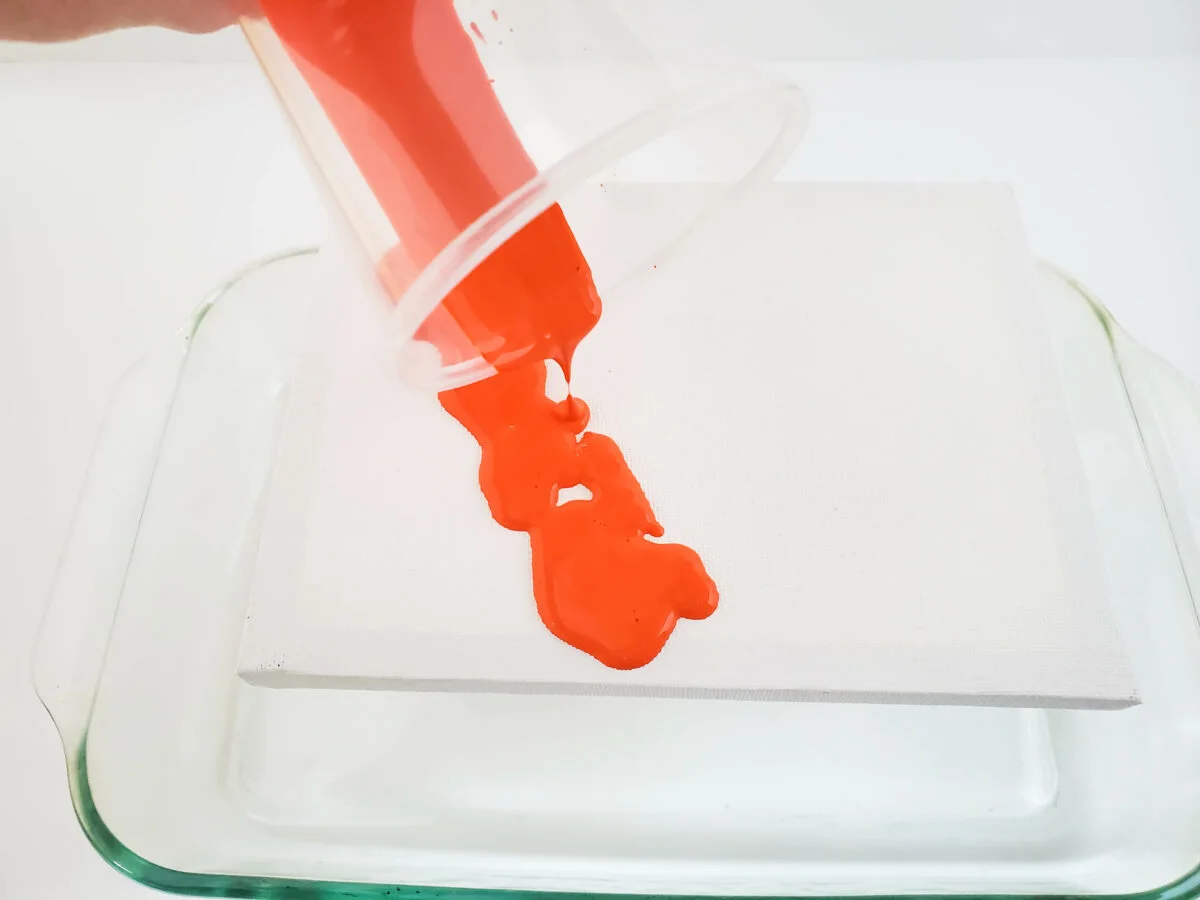 Repeat with another color, pouring it close to the first color on the canvas. Then repeat with the other two colors in the same way.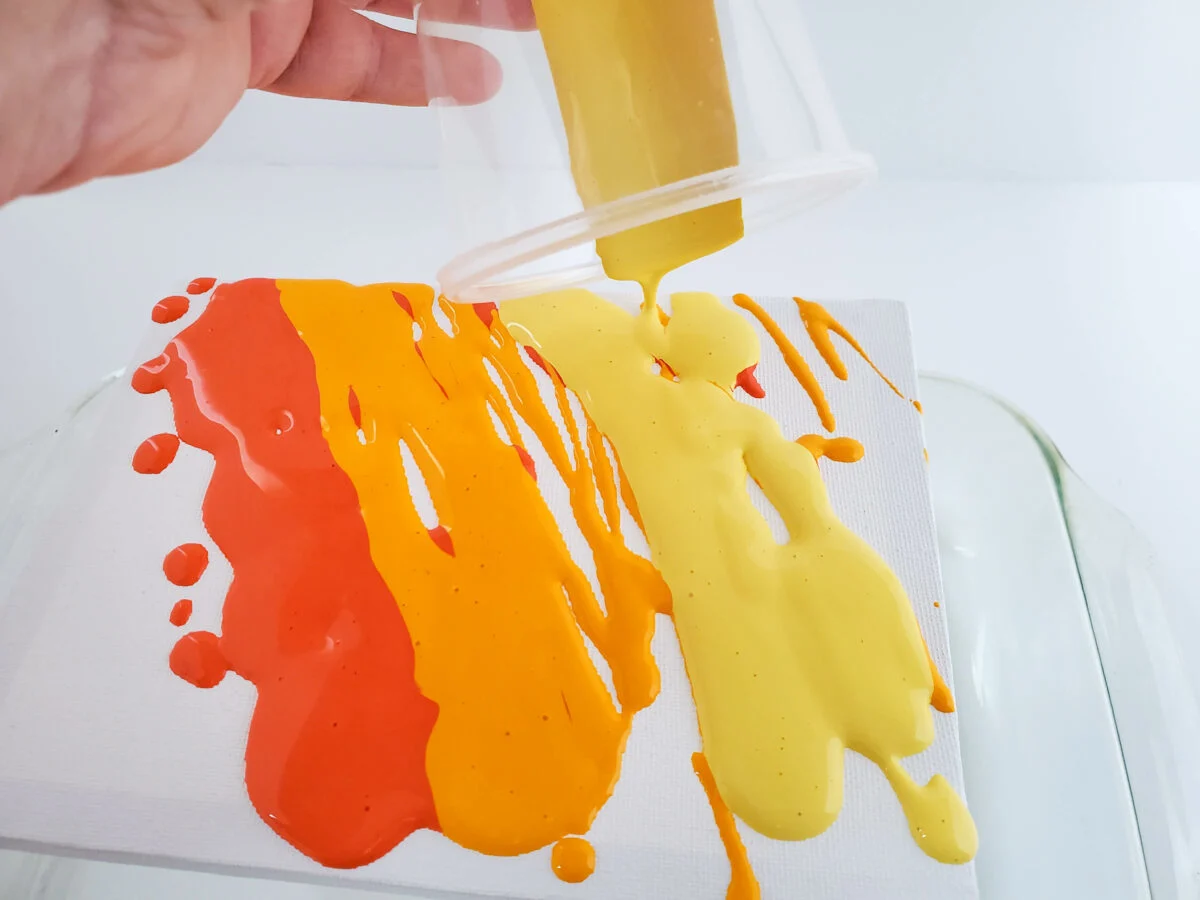 Step 4
Once all of the paint has been poured, carefully lift the canvas up just slightly from the cups. Tilt the canvas downward on one side allowing the paint to run down and cover the bottom.
Do the same thing for all sides until the canvas is completely covered in paint.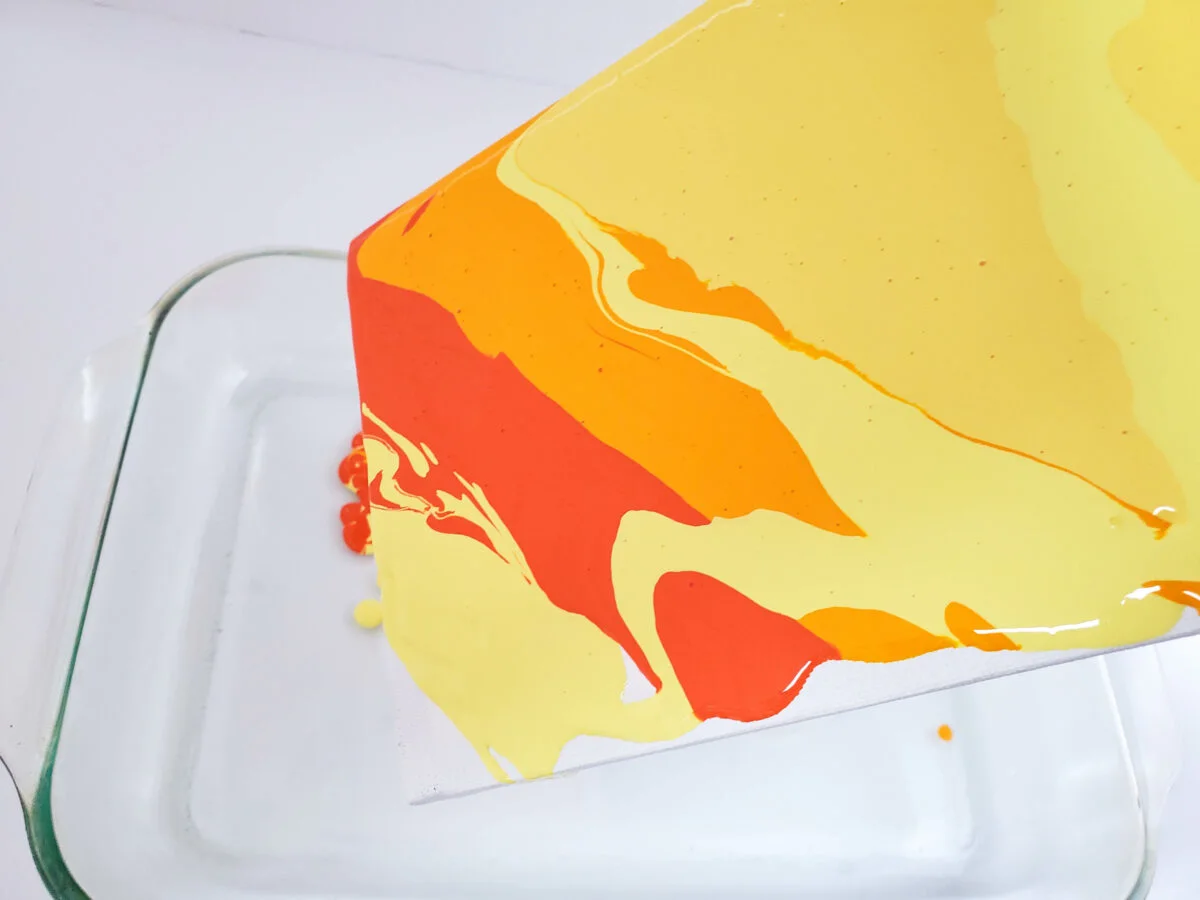 Step 5
Lay the canvas back down on the two cups. Lightly sprinkle glitter along two of the paint lines if you'd like.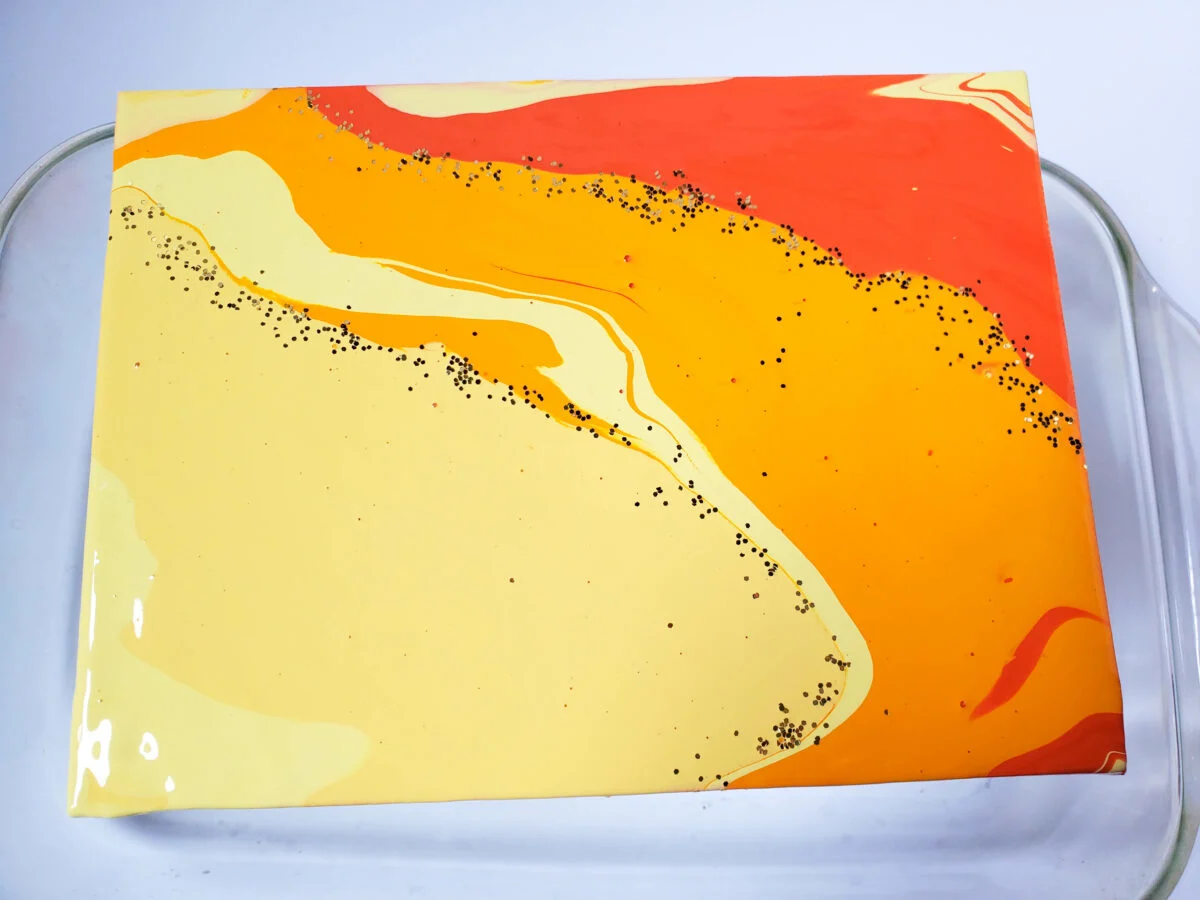 Step 6
Allow to dry flat without moving it for at least 24 hours. You might need to let it dry longer if your paint was very thick.
Want more DIY wall art? Check out how to make hand lettered signs or make your own silhouette.