Some places call for small wreaths and this craft stick wreath is perfect for hanging where you don't have a lot of space.
Using dollar store supplies, we made this thin, lightweight and small wreath for just a few dollars. It takes less than 30 minutes to make this tiny farmhouse wreath that is big on style!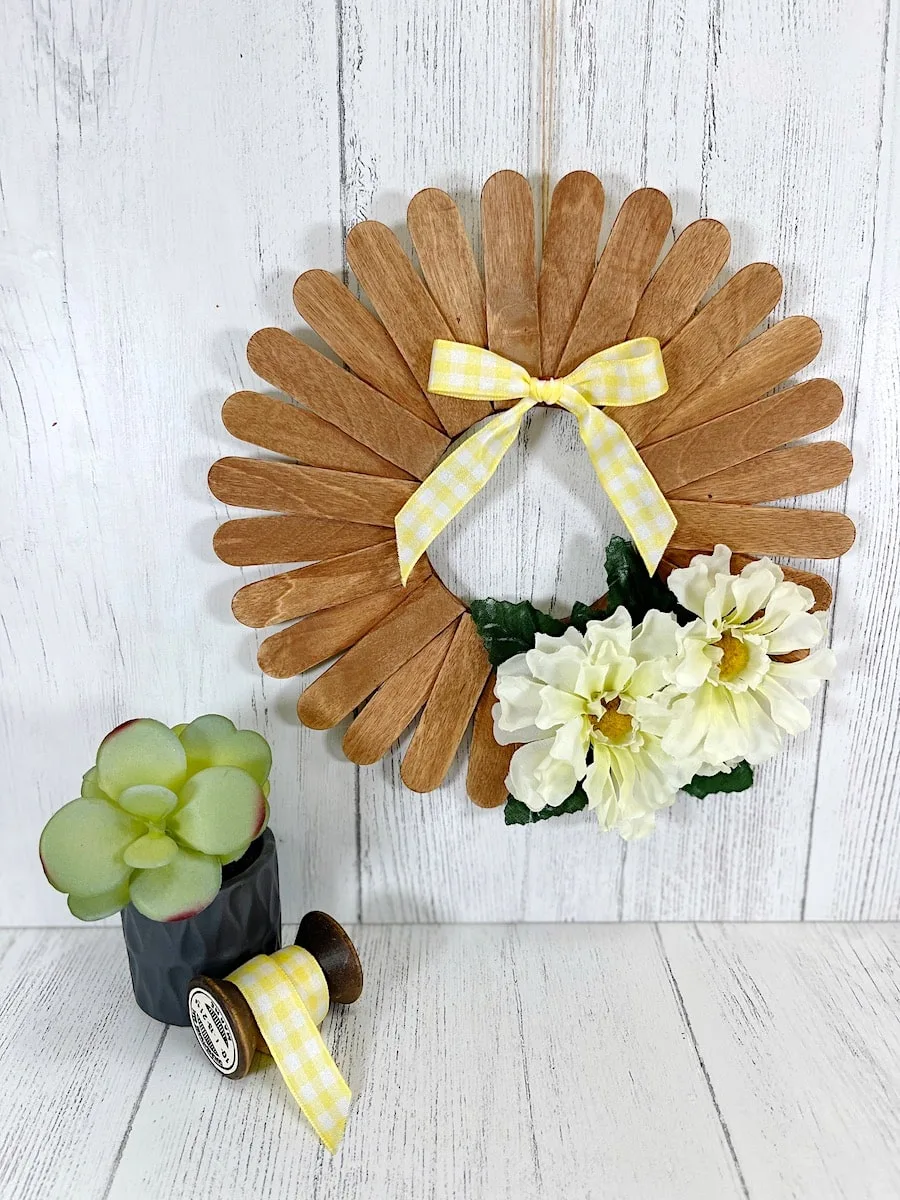 This is just one of the easy DIY wreaths we have! Be sure to see them all!
DIY Craft Stick Wreath
Most of the materials were bought at the Dollar Tree.
Materials
Jumbo Wooden Craft Sticks
6-inch Diameter Flat Wreath Form
Silk Flowers
Ribbon
Dark Brown Acrylic Craft Paint
Glue Gun and Glue Sticks
Paintbrush
Paper Towels or Baby Wipes
Scissors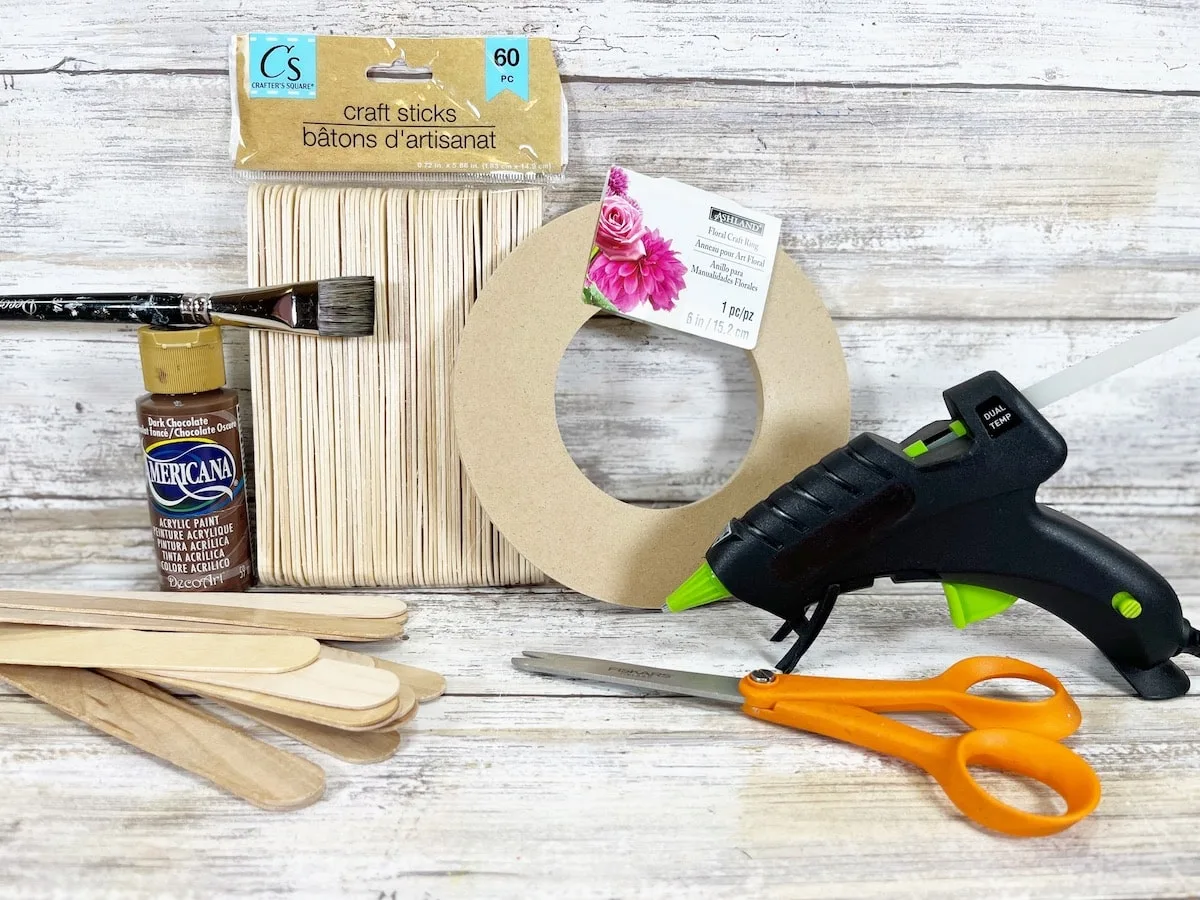 Directions
Step 1
Measure 14 jumbo wooden craft sticks in half and mark with a pencil. These jumbo craft sticks are 6" long, so you will make a mark about 3" down the craft stick.
Cut the craft sticks in half with a pair of scissors.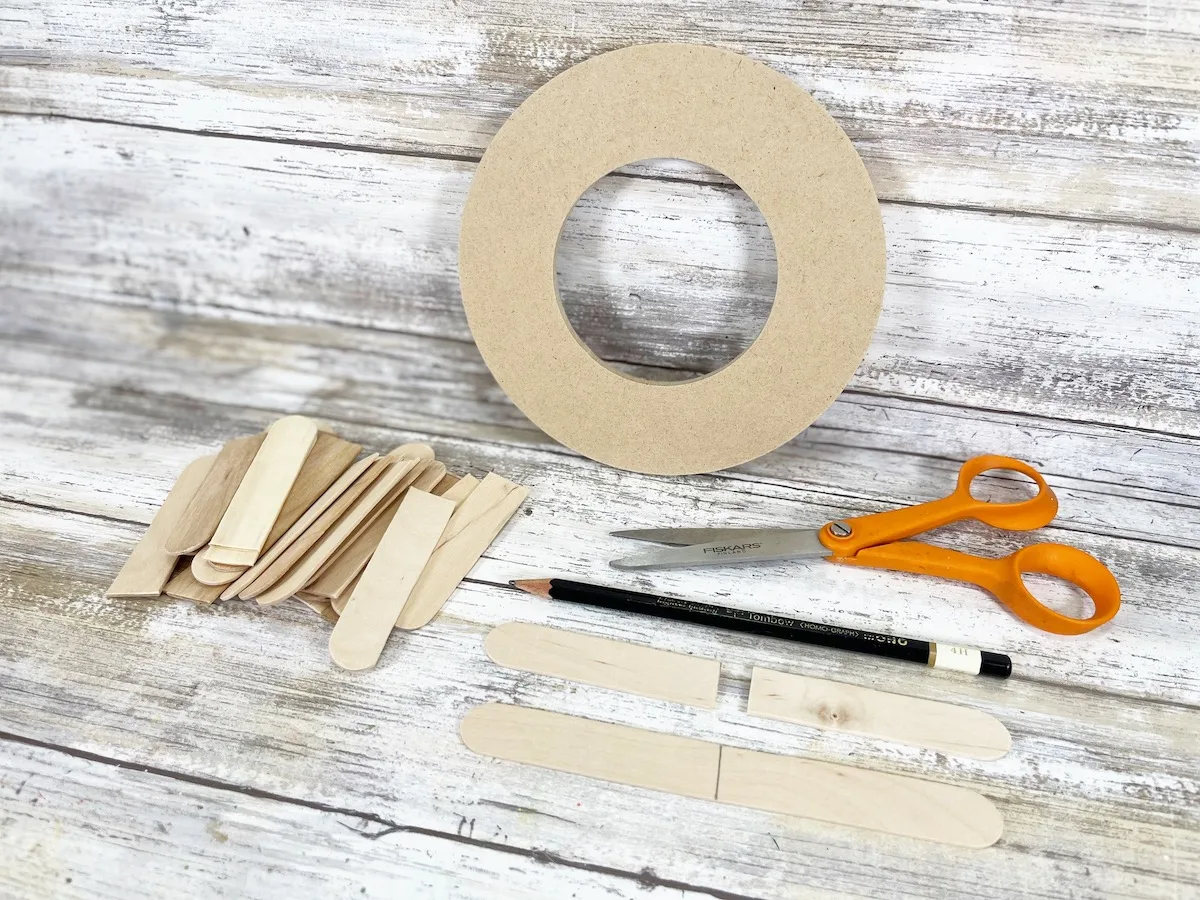 Step 2
Lay 14 of the half craft sticks around the flat wreath form in a starburst style pattern with the flat end in the center. Doing this before gluing allows you to space out everything evenly.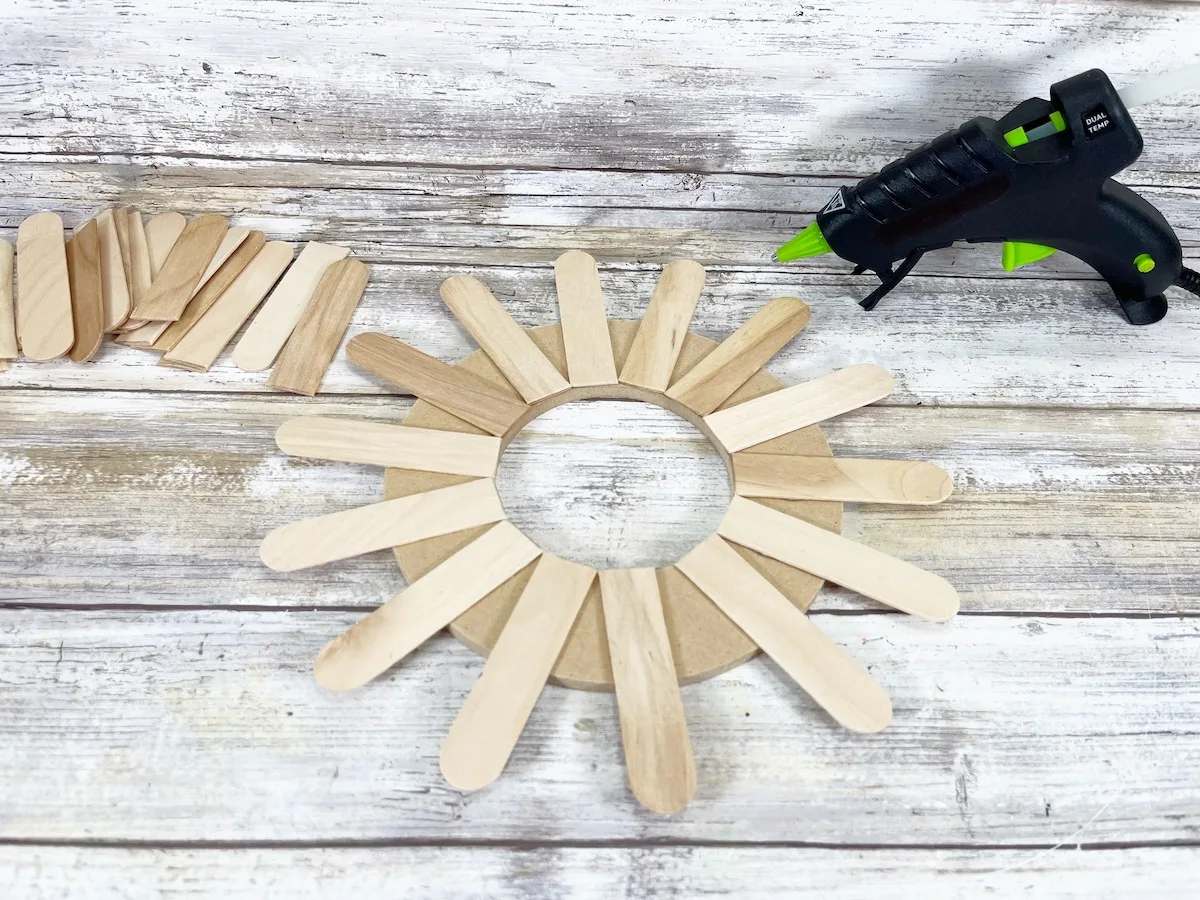 Once you have the spacing arranged correctly, glue the sticks on with the hot glue.
Step 3
Repeat the process with the second layer of craft sticks. Lay the remaining 14 sticks on top of the craft sticks on the base. Position the sticks in between the craft sticks on the first layer.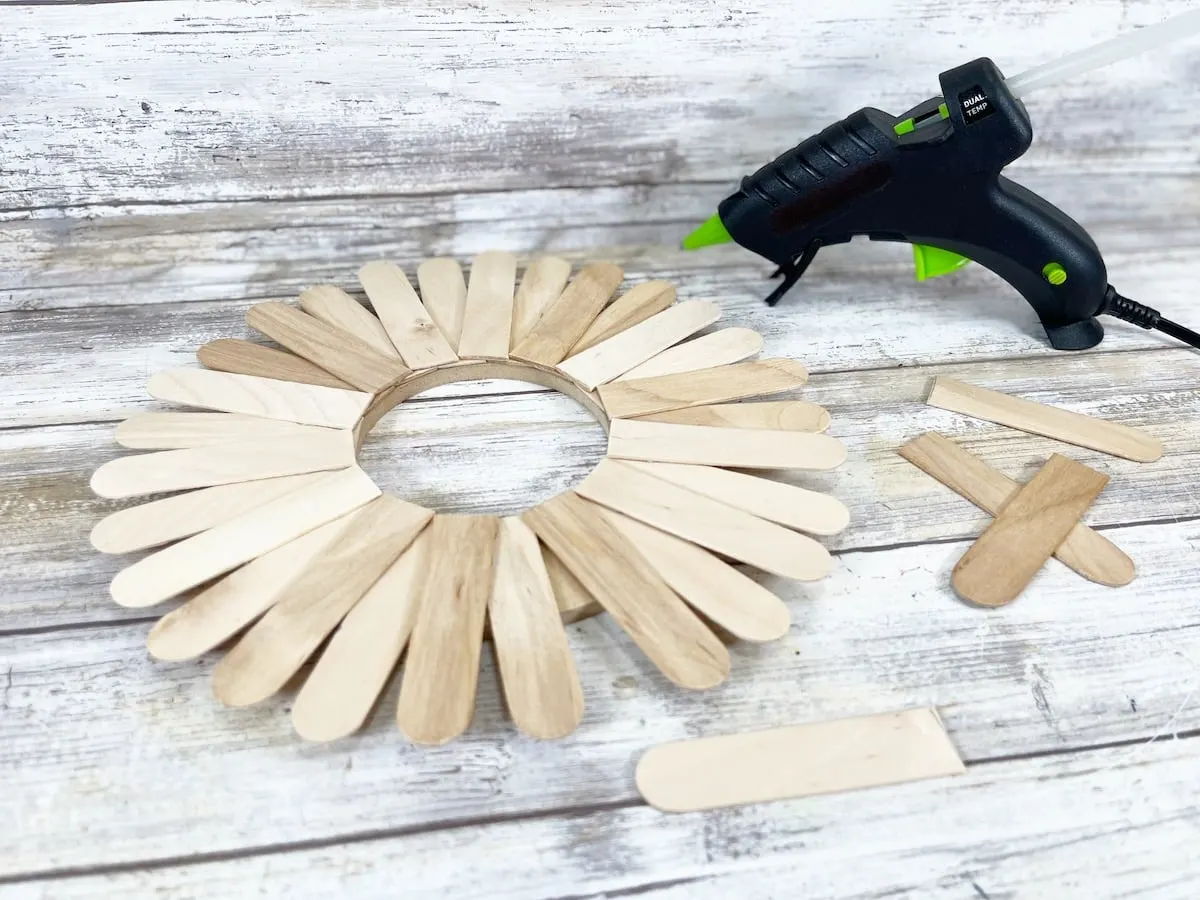 Glue the second layer of craft sticks on top of the first layer.
Step 4
Mix dark brown acrylic craft paint with some water on a paper plate. Quickly paint the craft sticks with the watered-down paint mixture. Make sure to get into all of the nooks and crannies and along the sides of the sticks.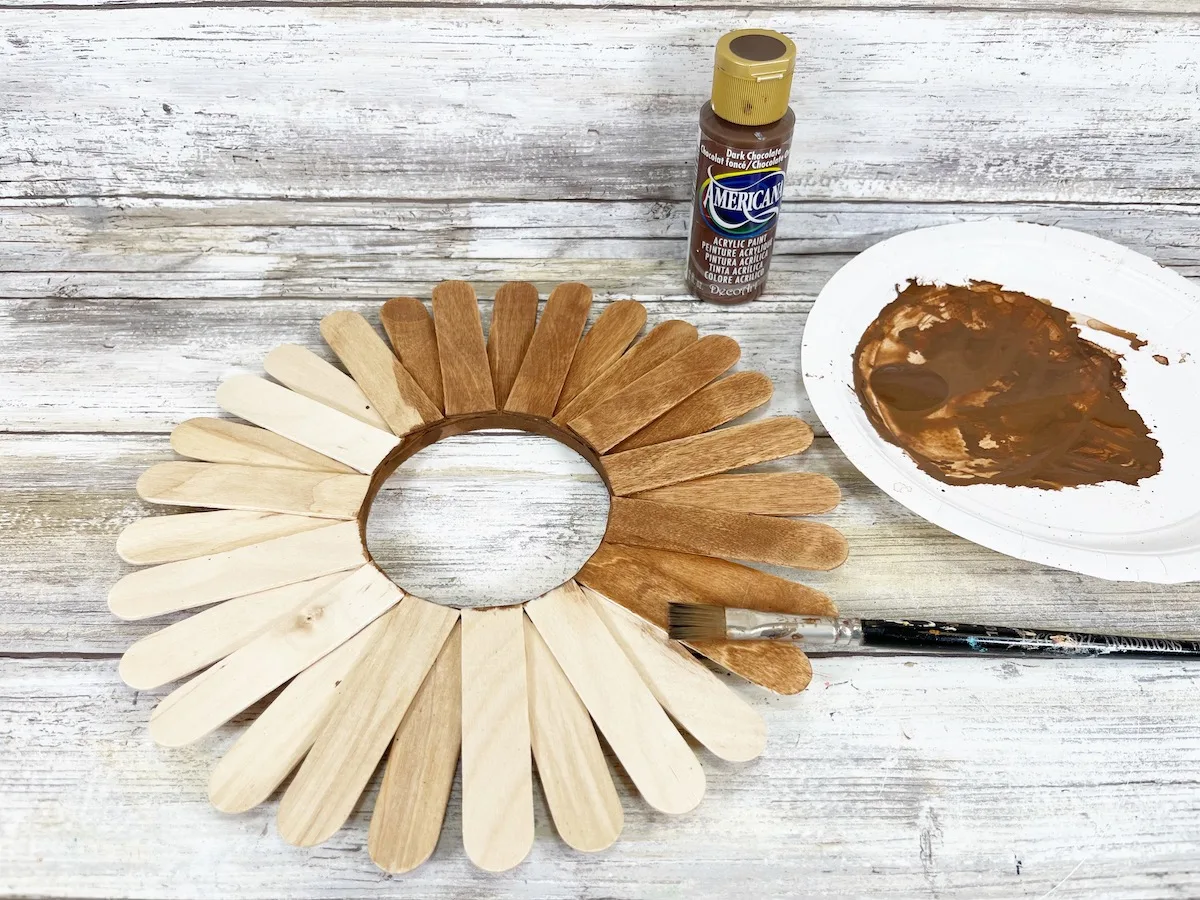 This will give the unfinished wooden craft sticks a stained look without having to actually use stain.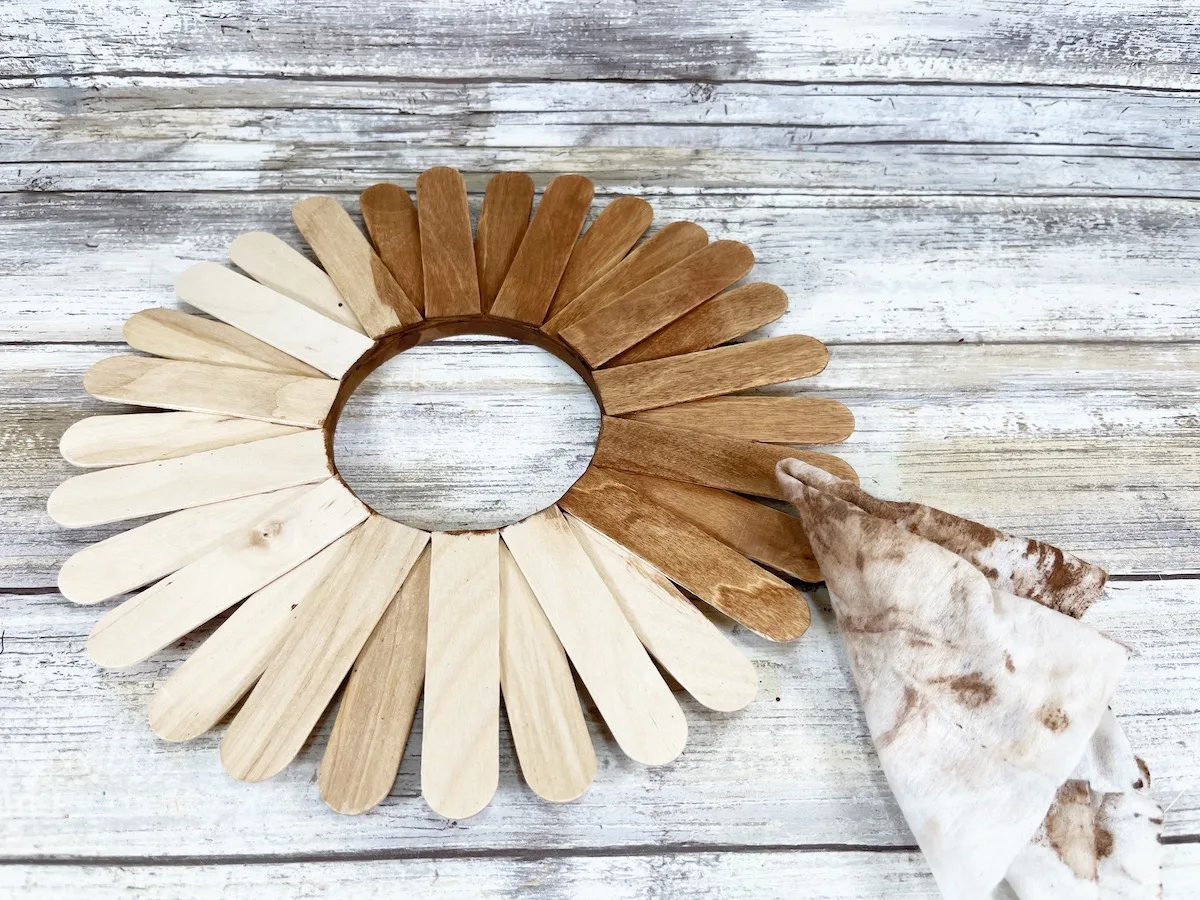 If you would like, you can wipe off some of the brown paint after applying for a weathered, more rustic look. Use a wet paper towel or a baby wipe to gently wipe off some of the brown paint before it dries completely.
Step 5
Remove flowers and leaves from the stems of a silk flower bunch.
Glue the flowers and leaves to the bottom right-hand side of the wreath.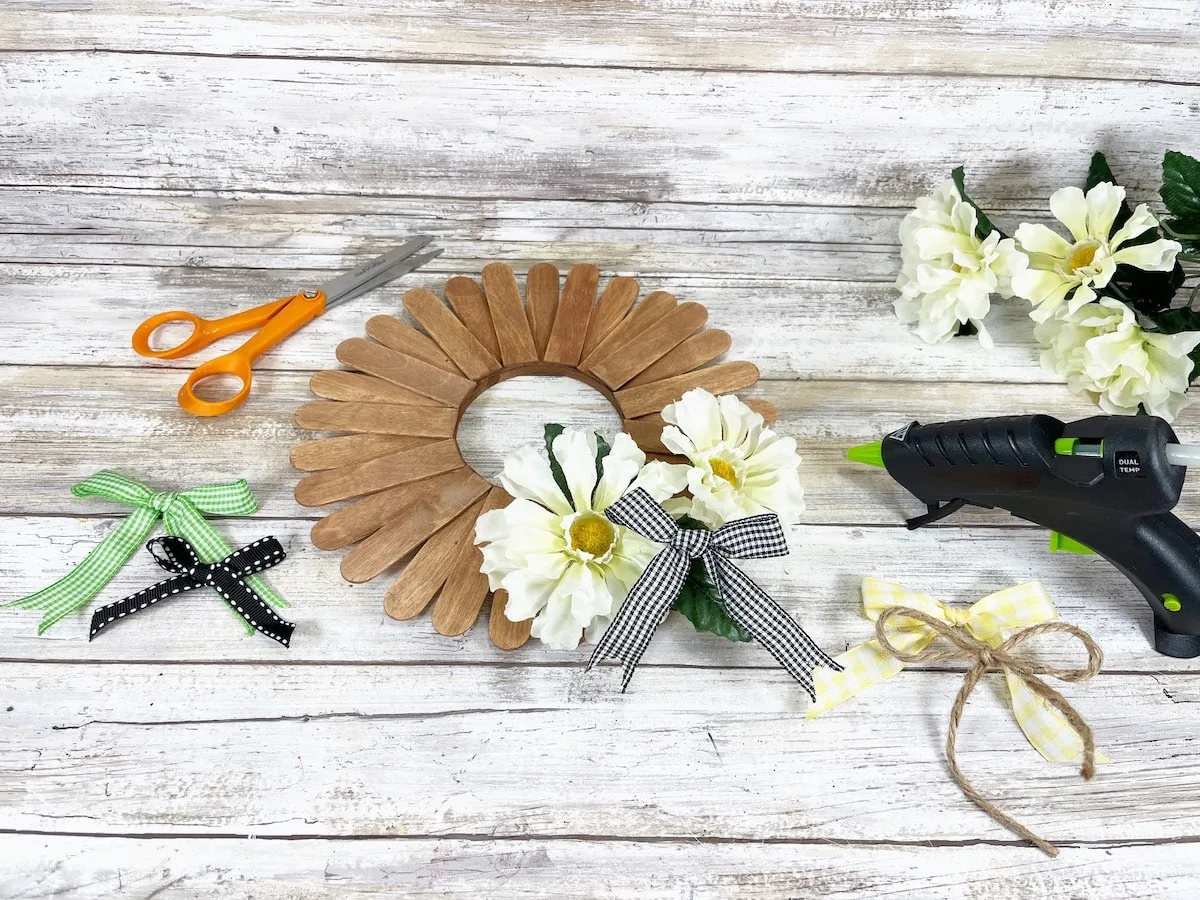 Tie a bow with ribbon and trim the ends with scissors. Then glue the bow to the top center of the wreath.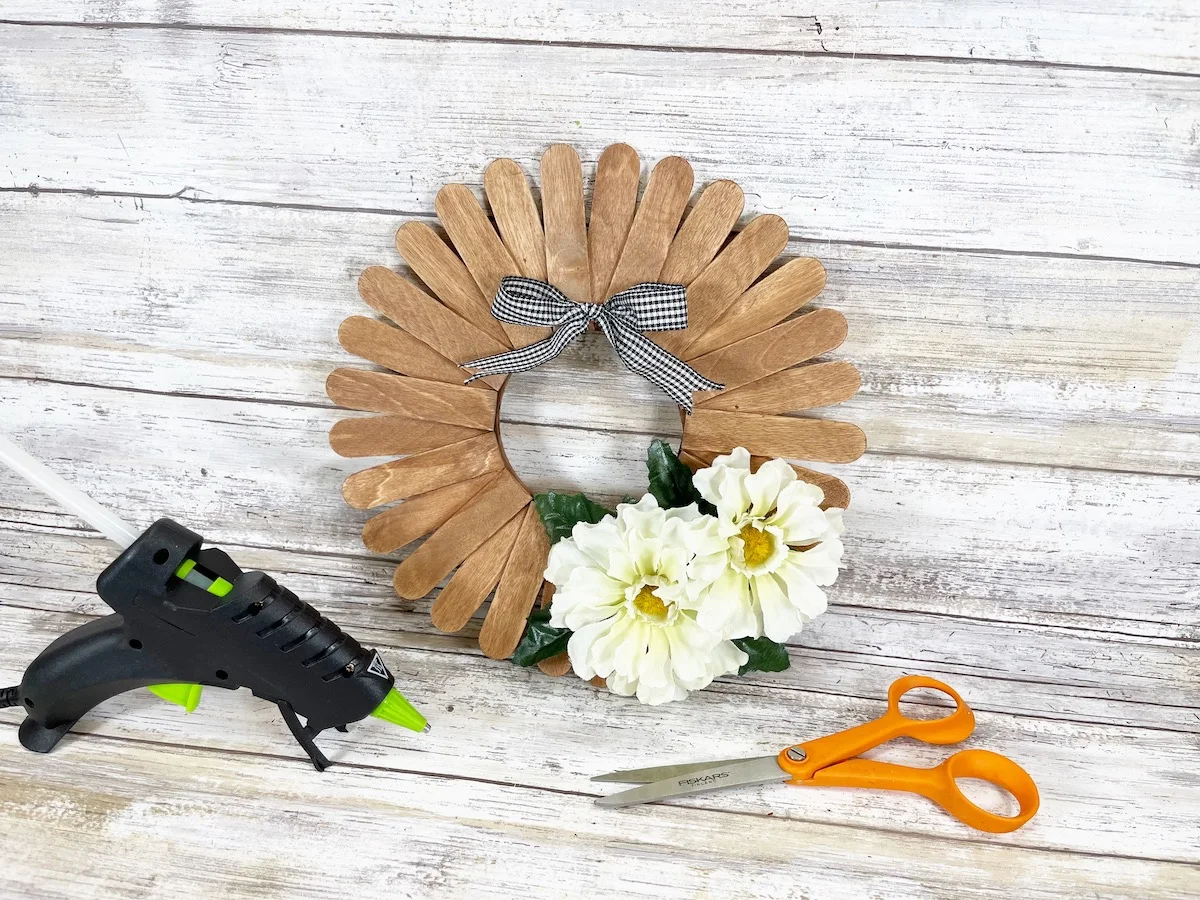 Our mini craft stick wreath is just one of many fun ways to use jumbo craft sticks from the Dollar Tree! Be sure to see these fun ideas, too: