How to make 3D paper stars with folded paper. See our DIY Tutorial on how to make 5 point stars and 4 or 8 point stars.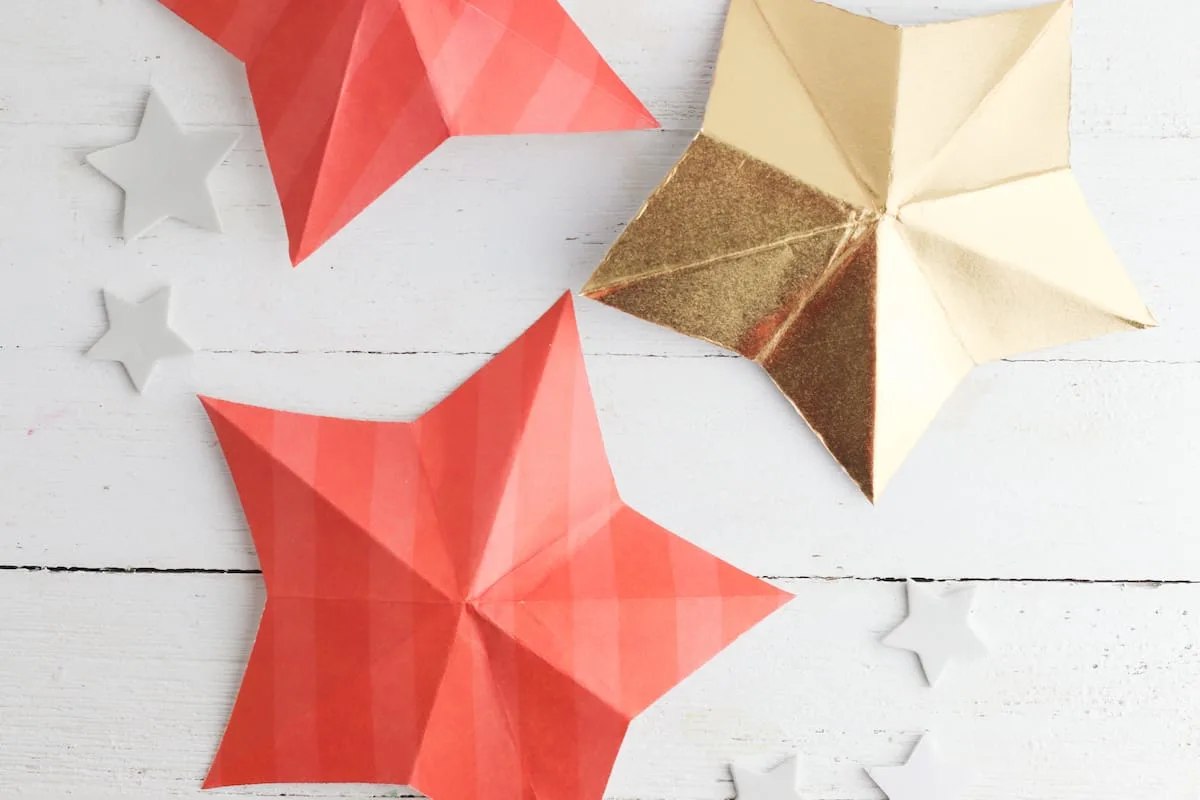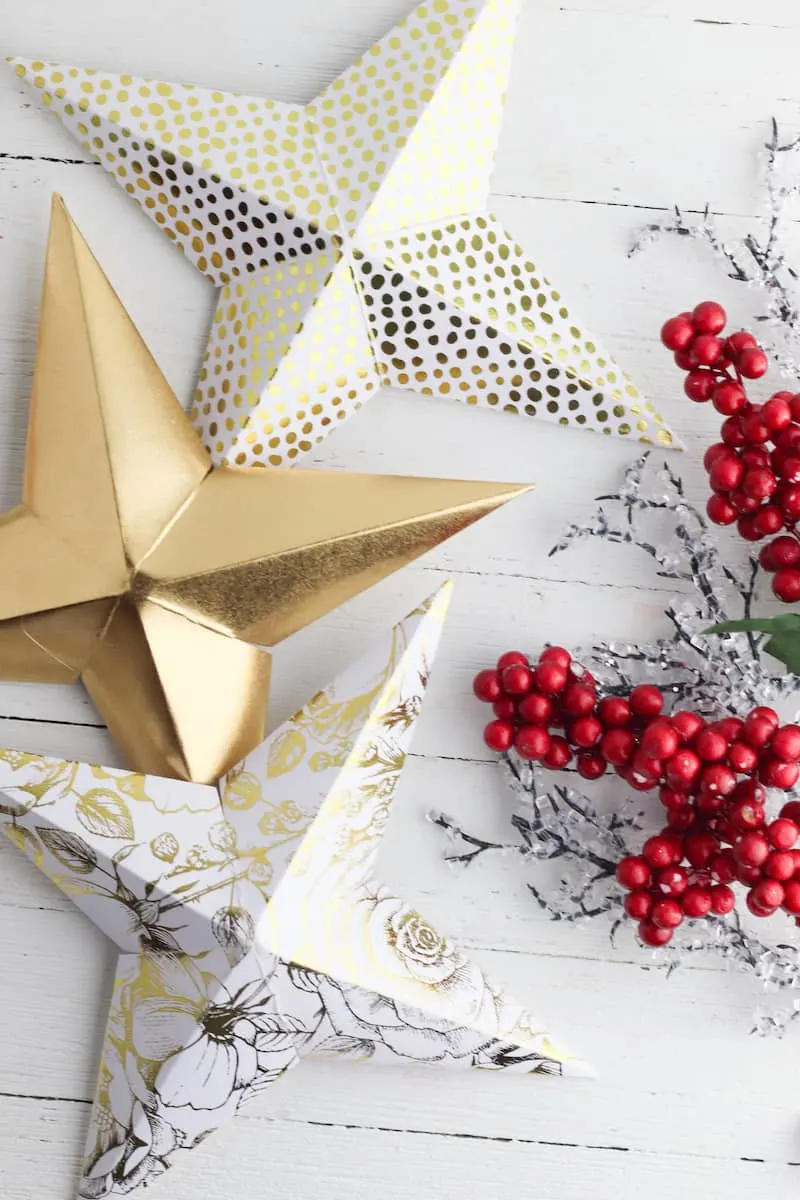 There is something so interesting about 3D stars made from shiny paper. I've always been mesmerized by them. For some reason, I always think they have got to be so difficult to make. But that's not the case!
One of my favorite purchases is the hanging paper star lantern that I have in my spare bedroom. It cost me about $15 when I bought it, for the paper star and the light kit. I bought it because I didn't think that I could do a DIY project for fancy paper stars.
After learning how to make these easy 3D folded paper stars, though, I can already tell that my house is about to be full of them. If I added a string of battery powered lights to the four point stars (because they have room in the points to add lighting), I could easily make my own star lantern.
These are excellent to use as decorations for a party. Just choose papers in the party color scheme and make tons of them to decorate the tables and walls. I think they're perfect for New Year's Eve decorations, too.
Or you could use them as gift toppers.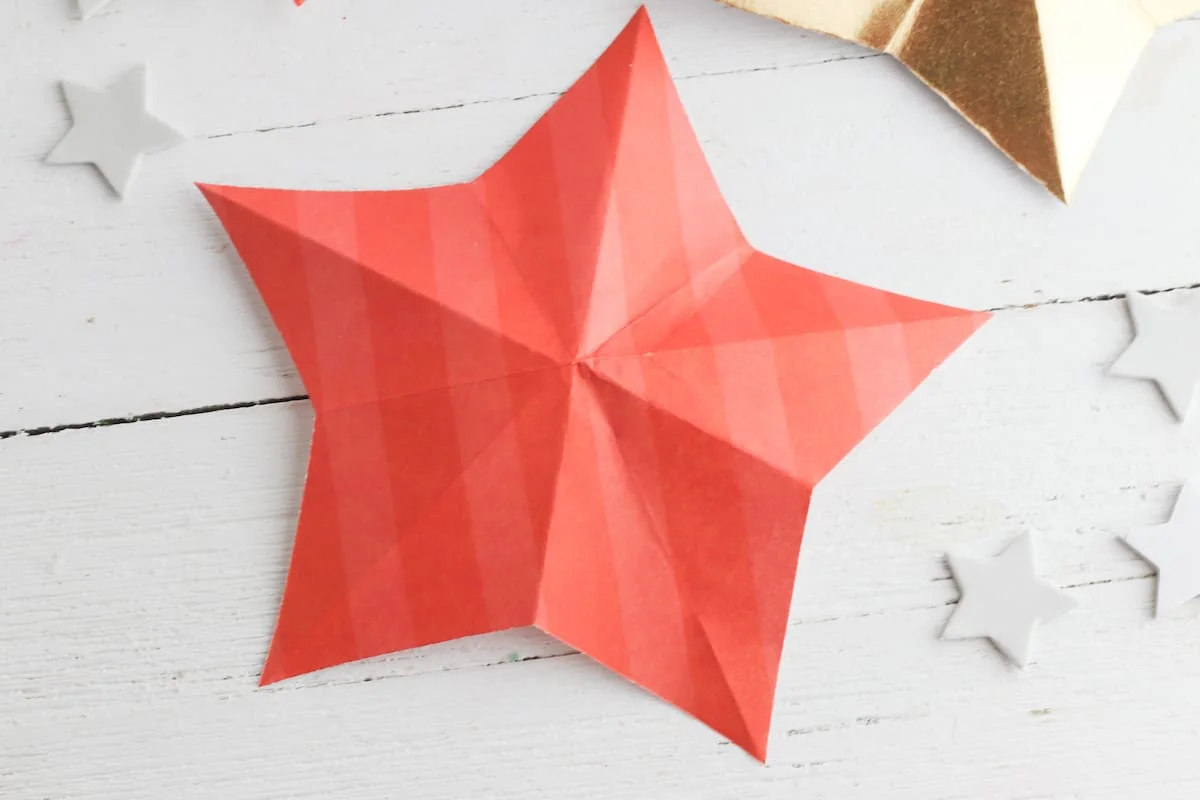 What's great is that you can try this DIY project right now! Yes, now! Just find some paper at home and give it a try. You might be surprised at how quickly you learn to fold stars!
You might also like my tutorials on how to make clothespin stars and a DIY star gift box.
Pin This to a Christmas or DIY board to save these directions for later!
How to Make 3D Paper Stars
Here are two different ways to make a folded paper star. Both types of stars have a 3D look to them. One is made with five points. Another is made with four points, but can be modified to be an eight point star.
Materials
Scissors
Glue gun (for 4 point star)
Square sheets of paper such as:
How to Make a 5 Point Star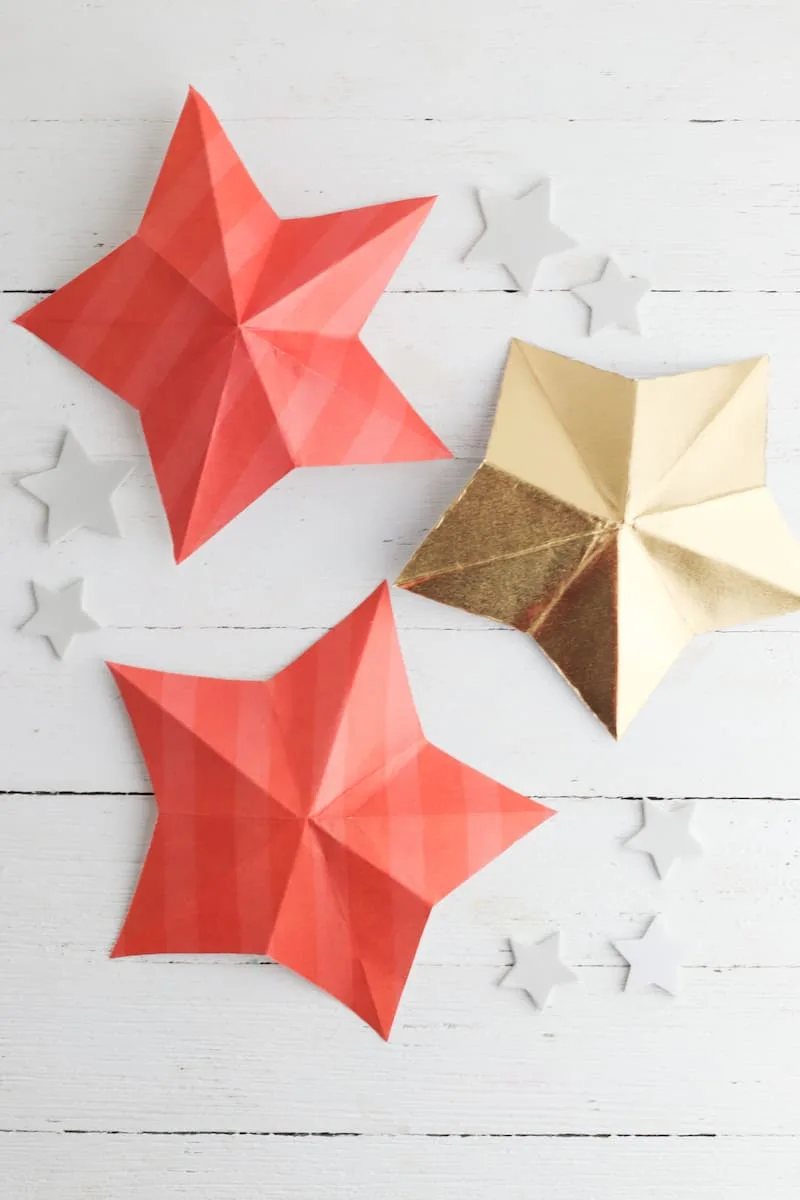 These five pointed stars are the easier ones to make. I suggest you start by practicing with a thinner piece of paper, such as plain white typing paper, that is easier to fold. Once you have the hang of it, you can use your fancier scrapbook paper or even card stock.
Step 1
Start with a square piece of decorative paper.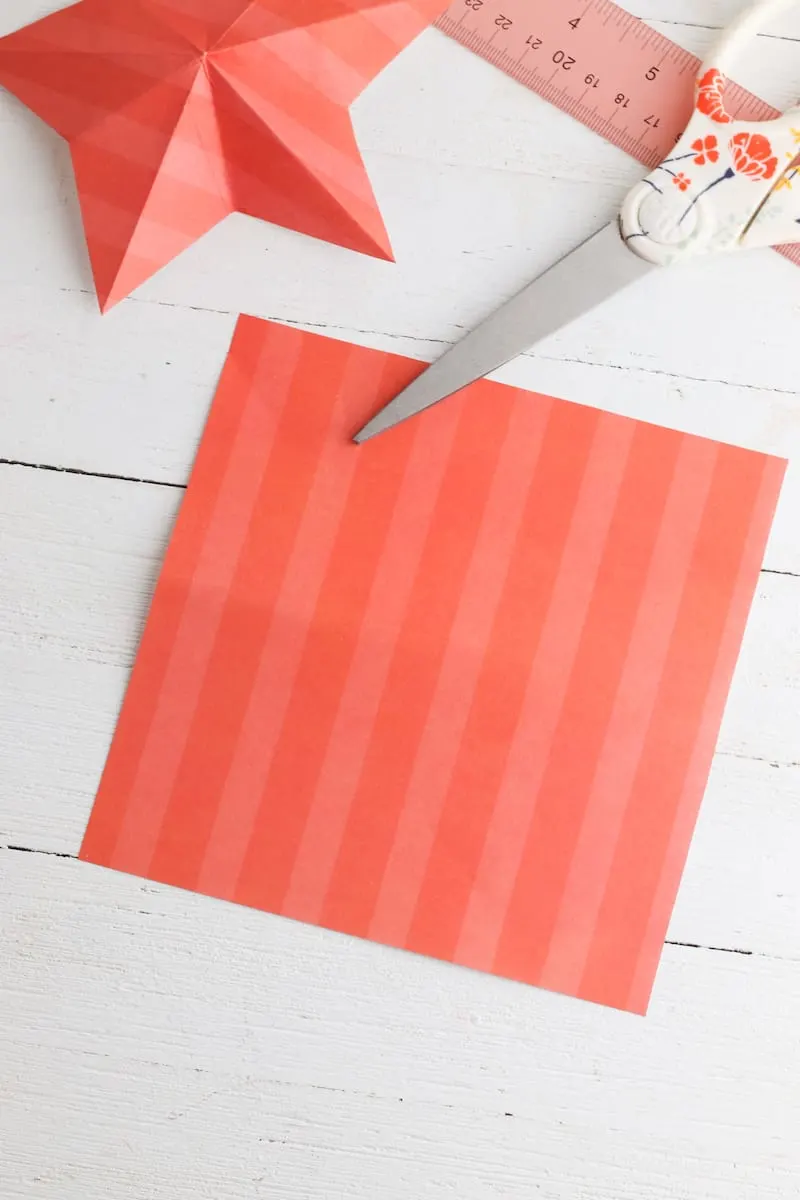 Step 2
Fold the paper in half. I'm keeping the fold on the top in the photos.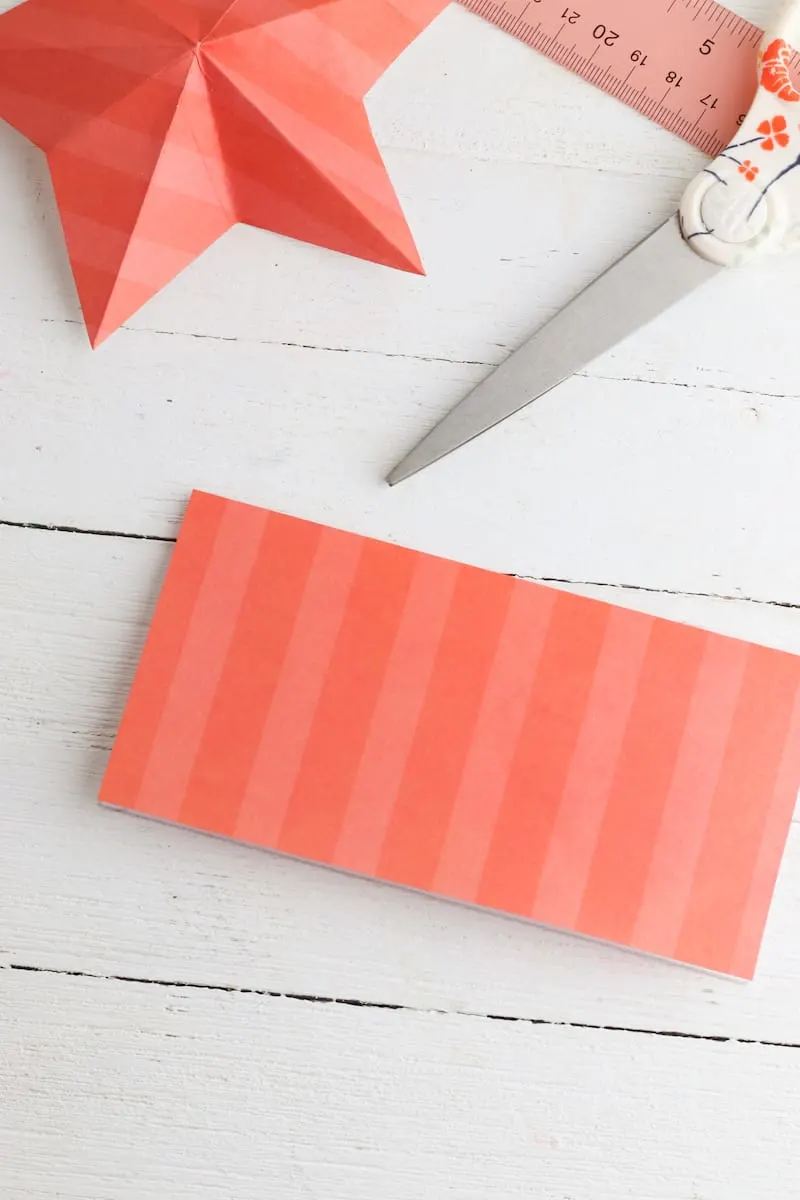 Step 3
Fold the top left corner down towards the center.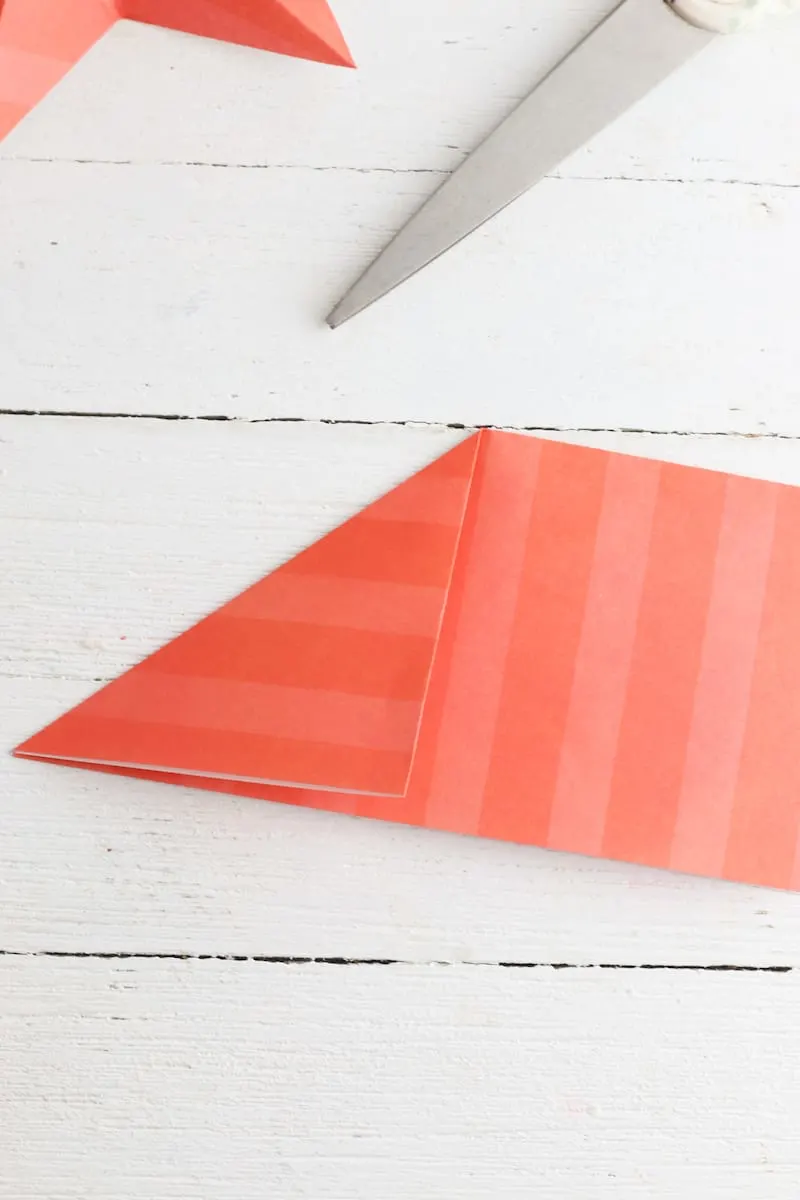 Step 4
Open that fold up. Now fold the bottom left corner up towards the center.
Step 5
Unfold the paper. You will see an X pattern made with the folds.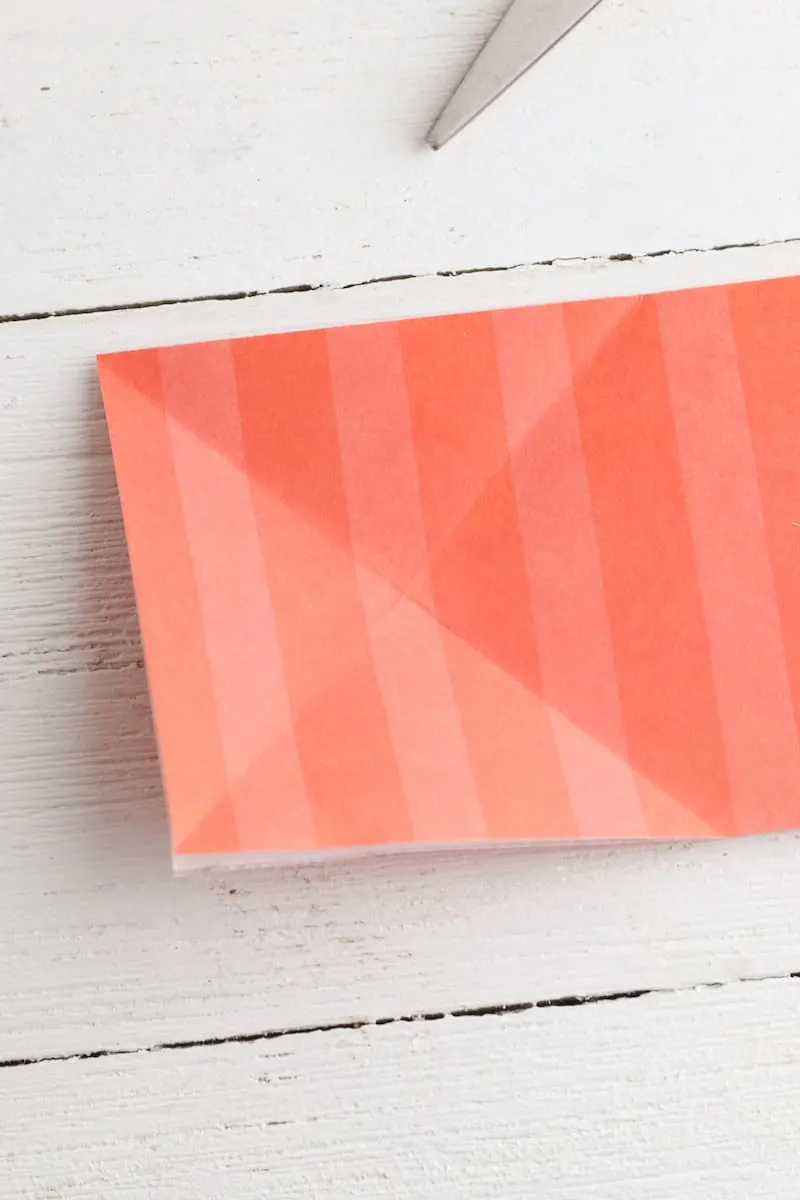 Step 6
Fold the top right corner into the center of the "X."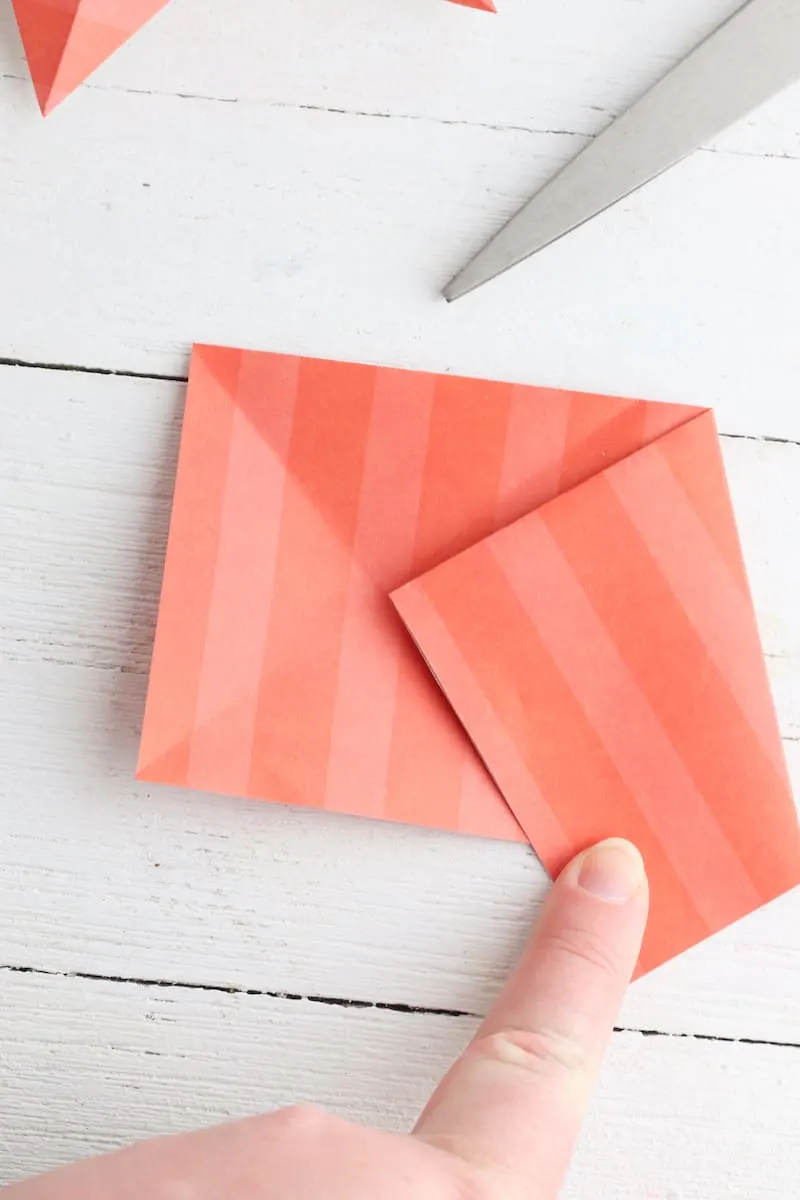 Step 7
Now fold the corner back out to meet the edge of the fold you just made.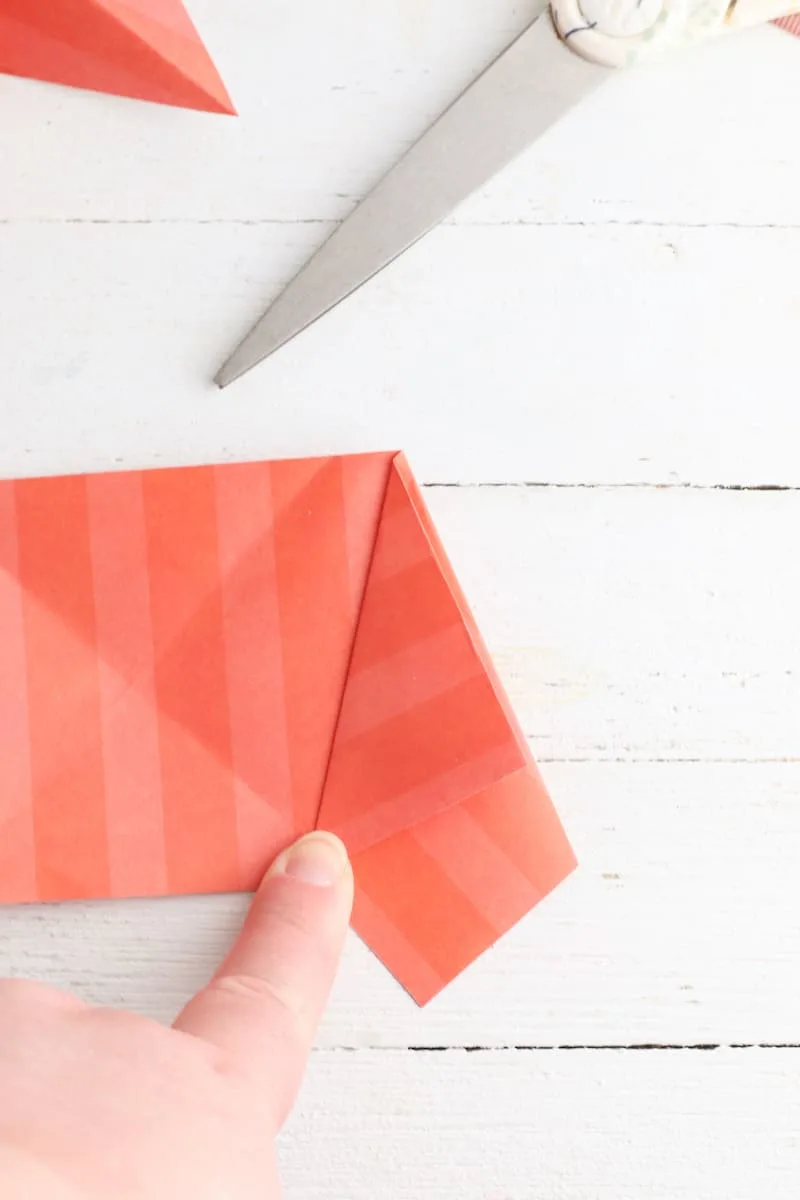 Step 8
Fold the top left corner in to meet the other edge.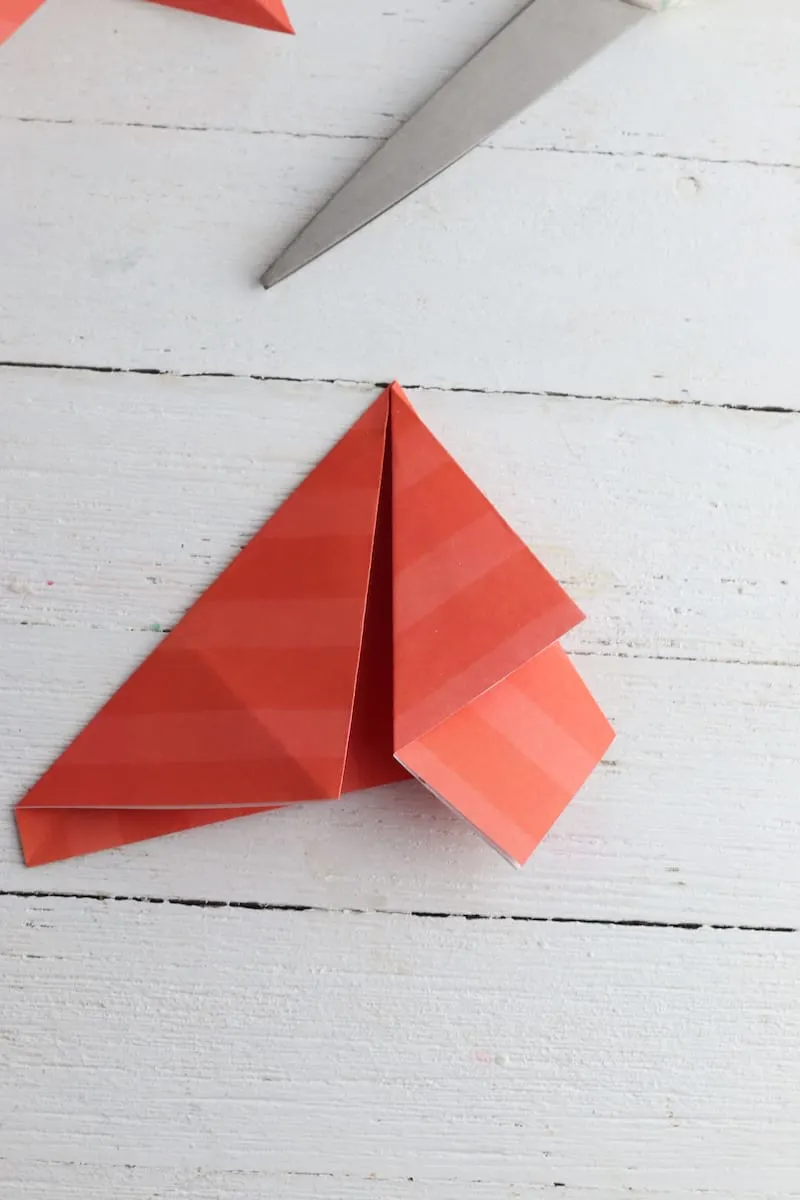 Step 9
Fold the entire thing in half like a paper airplane.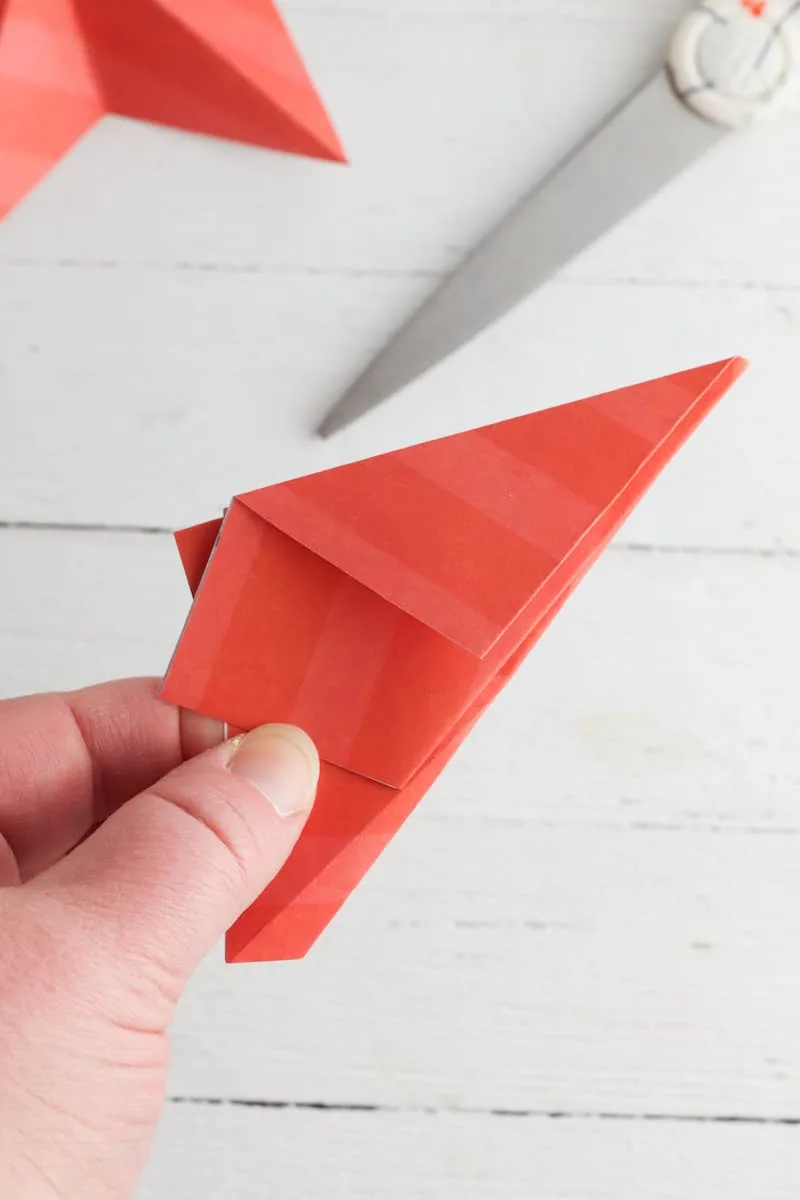 Step 10
With the longest edge at the top, cut from the bottom right towards the pointed end. You might be worried that you just cut off most of the paper! But don't fret. Just open up what's left and you'll have a gorgeous five point star!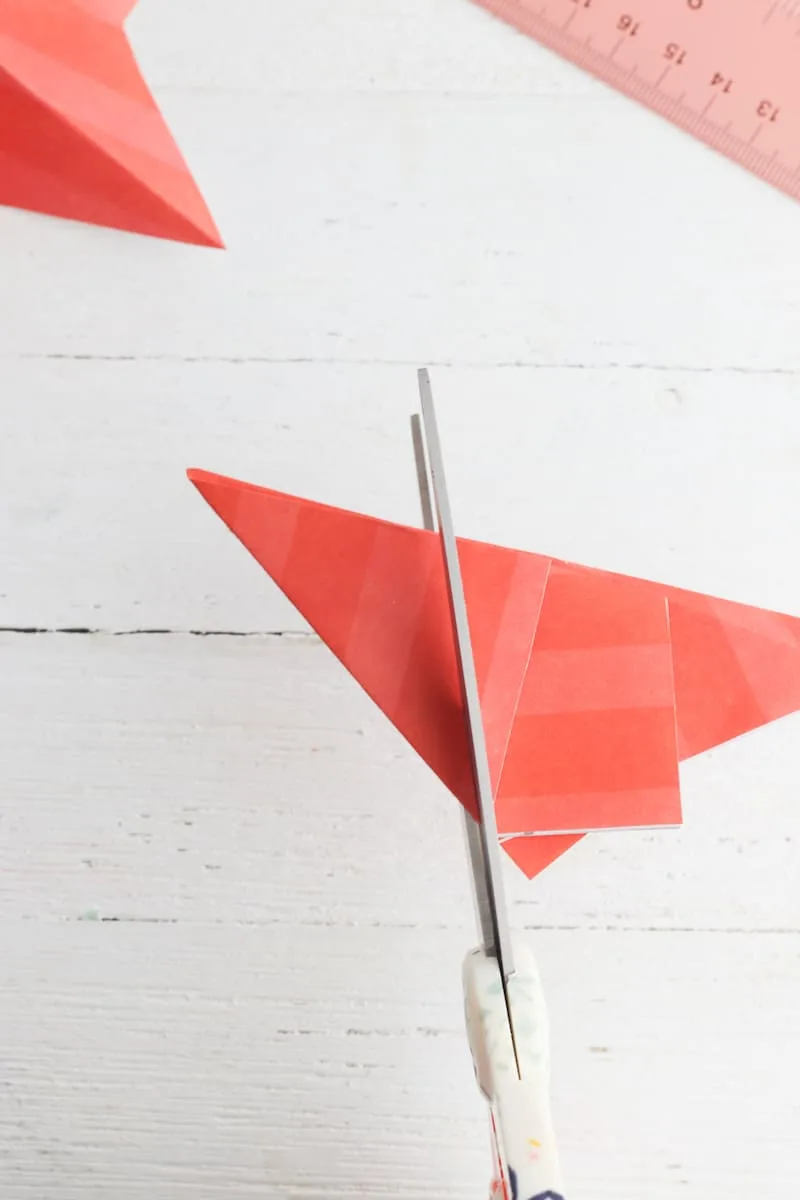 You might need to refold some of the creases to have a proper edge for the star.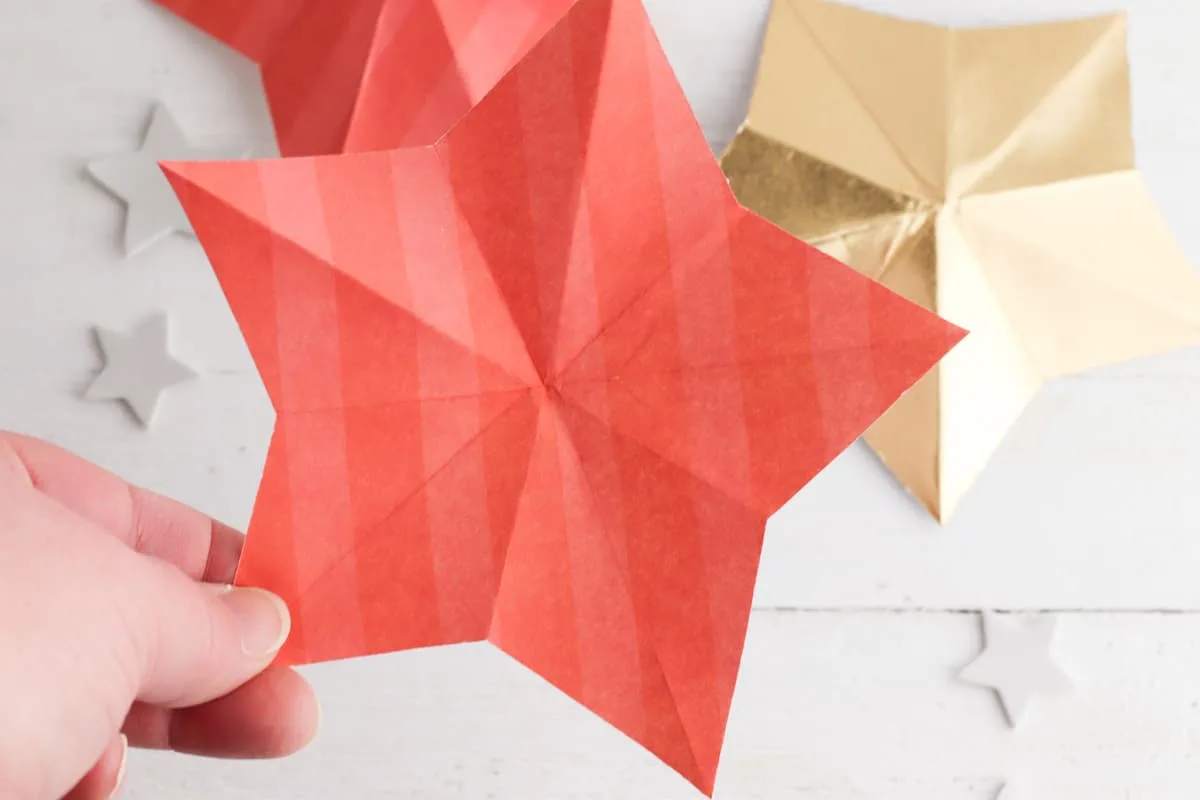 DIY 4 Point Paper Star (and 8 Point)
Step 1
Fold the paper in half four times. First, fold from the top to the bottom.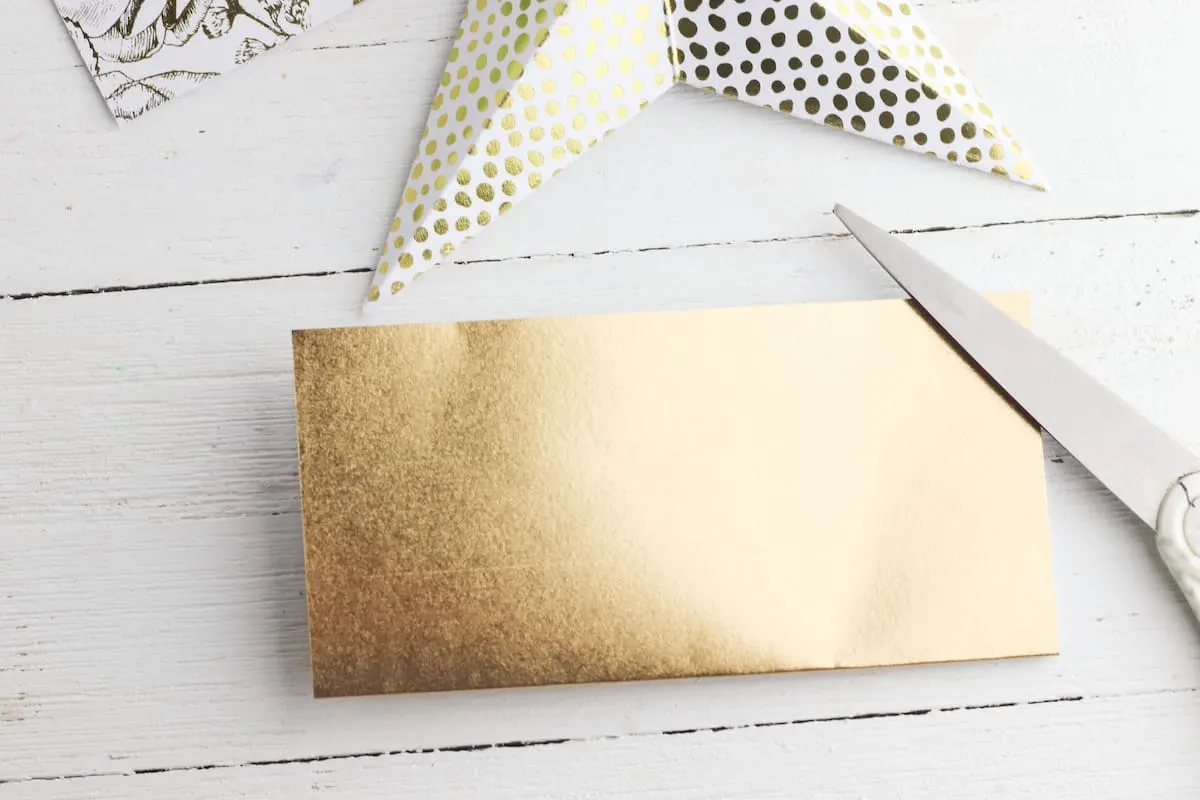 Step 2
Open the paper up. Then fold the square in the opposite direction, from left to right.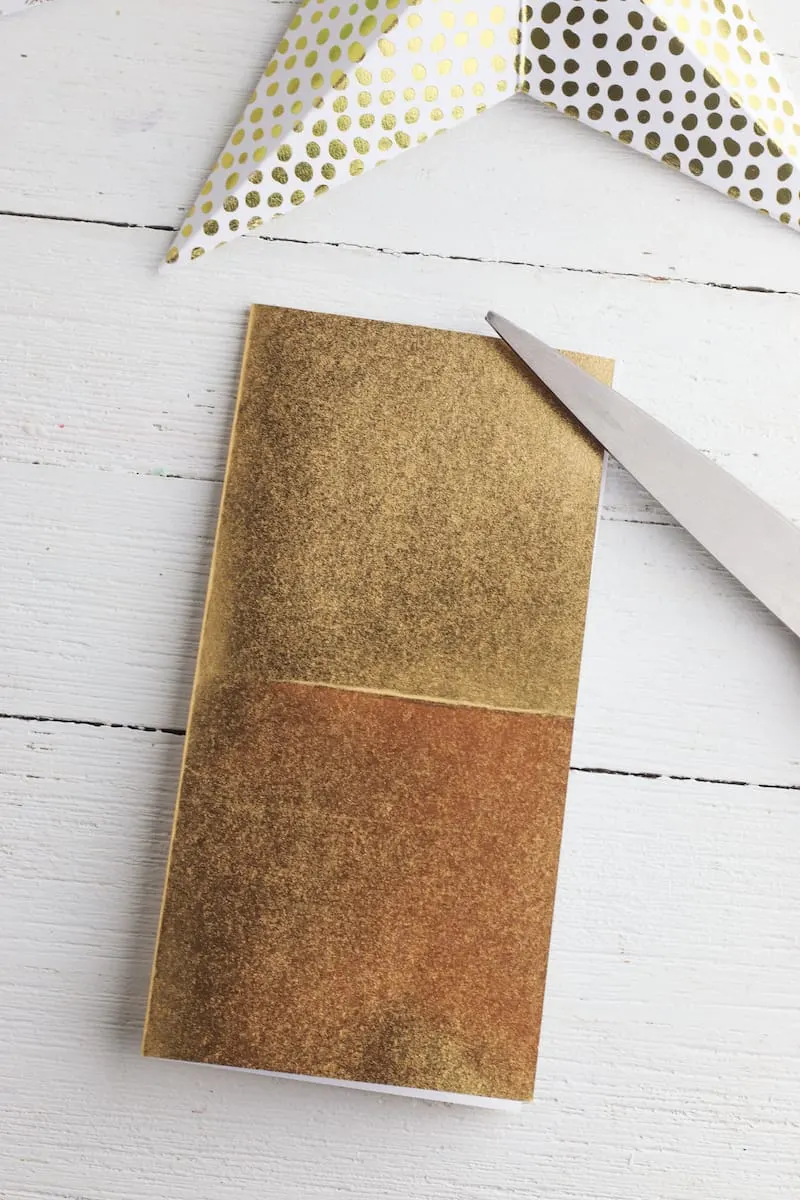 Step 3
Open up the paper square. You'll now have a square piece of paper with 4 folds. Now, fold the paper diagonally one way to make a diagonal fold. Then fold the other way diagonally to make another fold.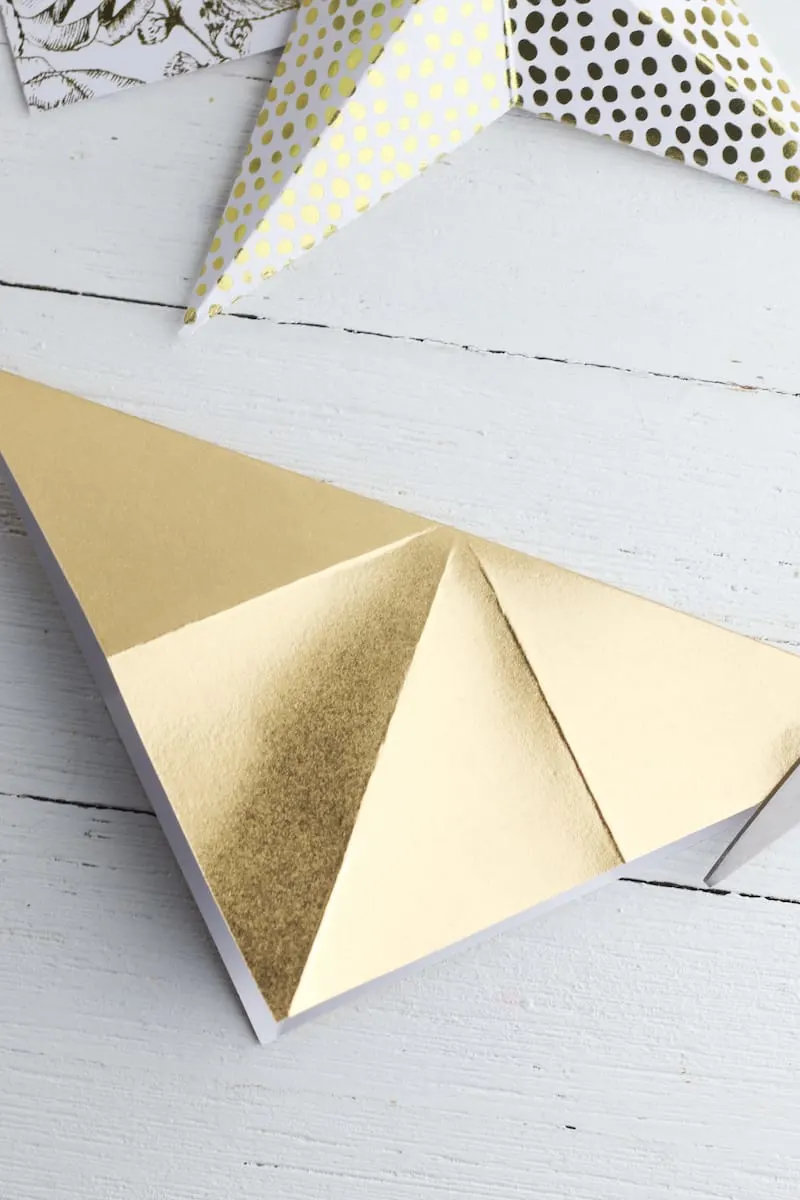 Step 4
Now, on the horizontal and vertical folds (not the diagonal folds), cut along the fold line about 1/3 to 1/2 way down.
Step 5
Fold the outside edge inwards to meet the diagonal fold. Fold the other side in the same way, making a point.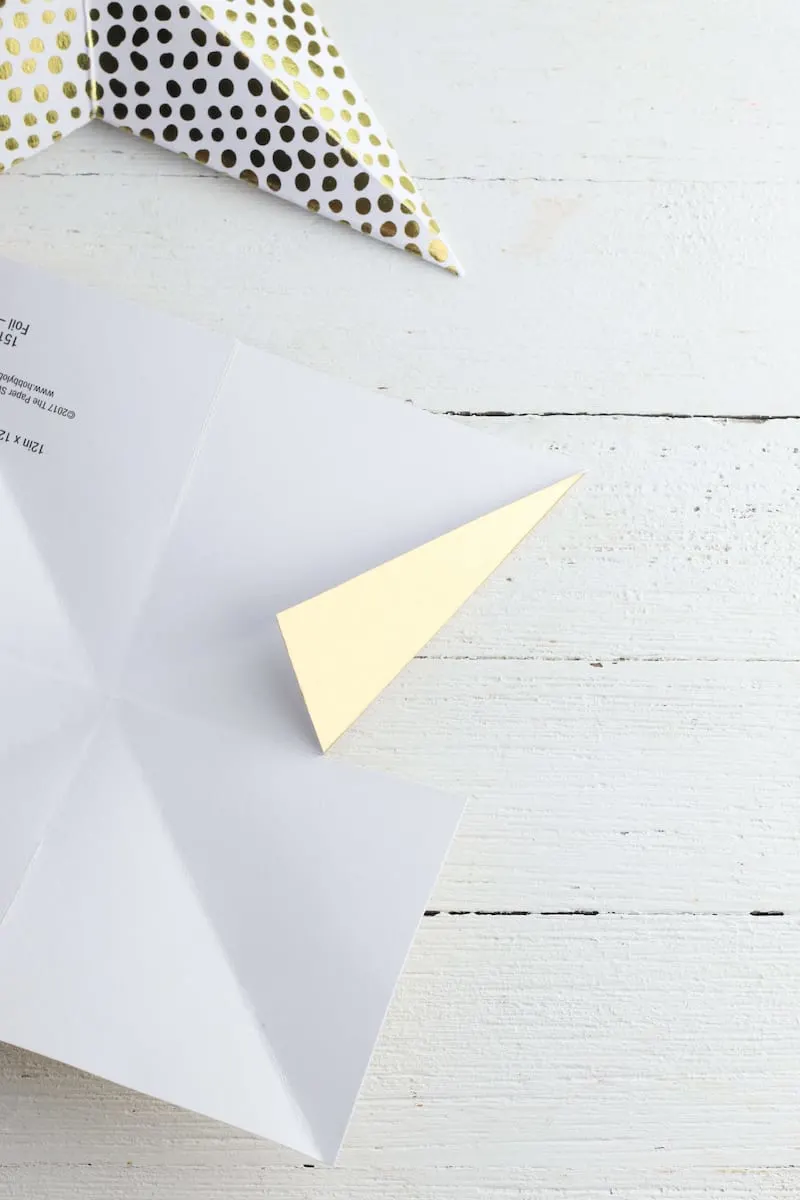 Step 6
Repeat the process on the other three corners. Folding the paper inwards to make one of 4 points on the star.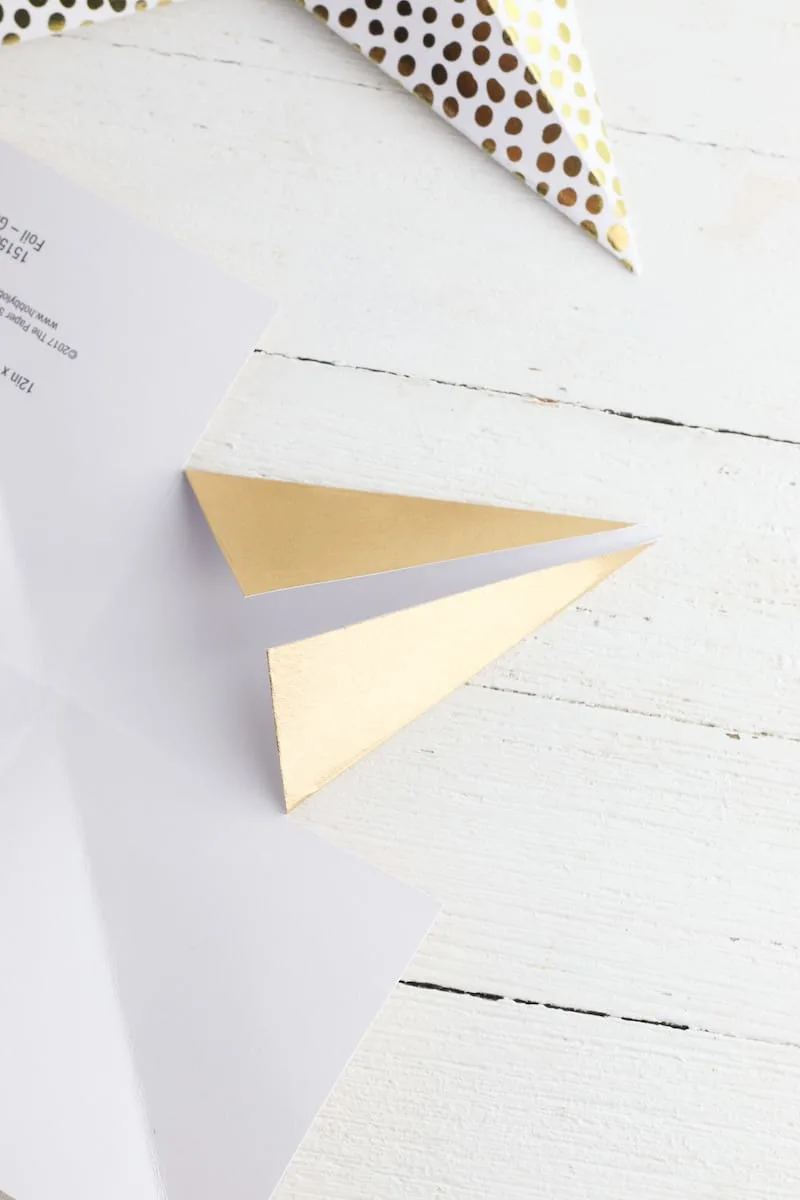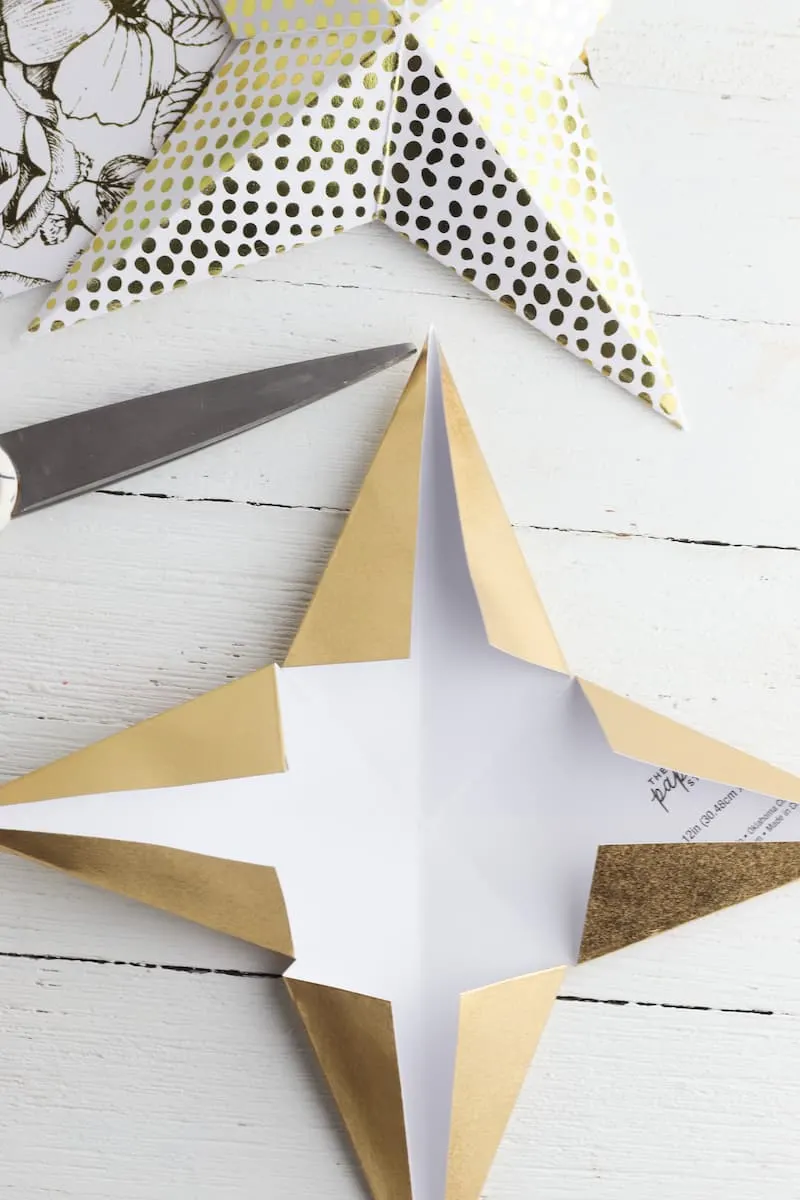 Step 7
Use a dab of glue to secure the paper tabs together.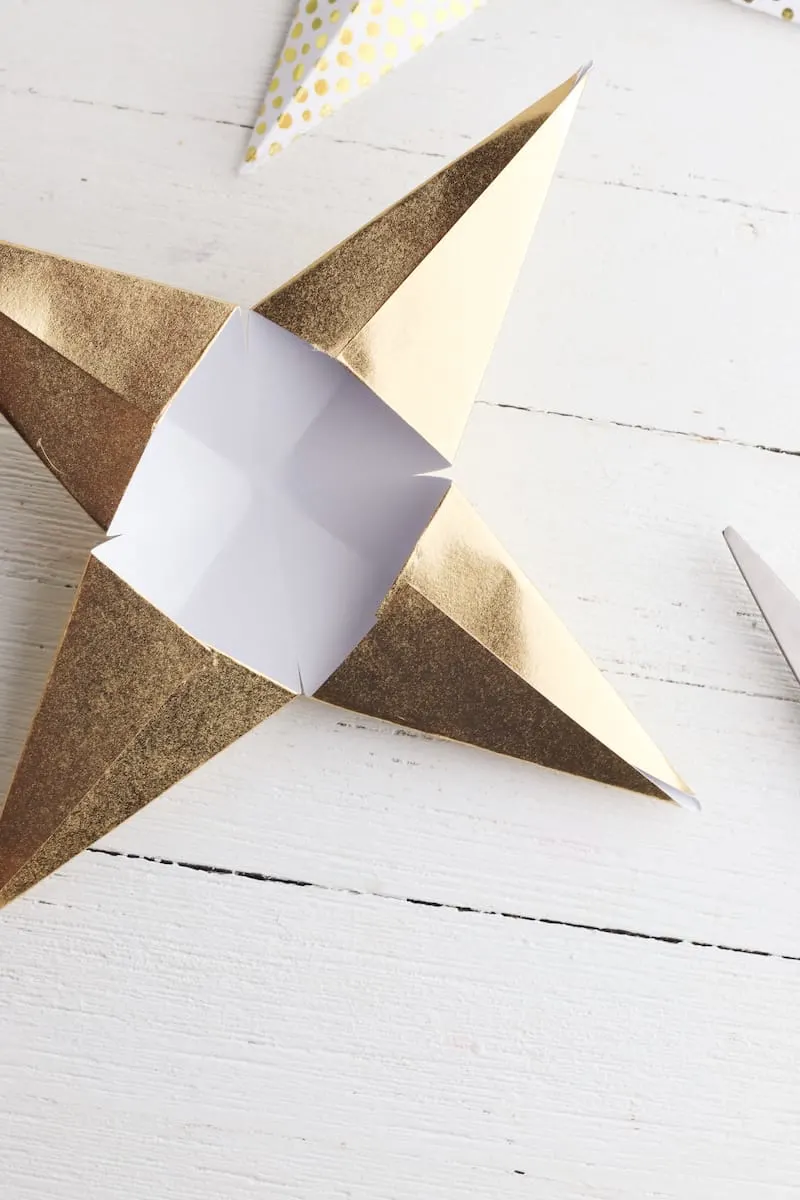 Optional: Cut a piece of paper to fit over the back and glue down to secure and cover the opening.
If you want to make an 8 point star, make two of these 4 point stars. Then glue the two stars together, with the points alternating.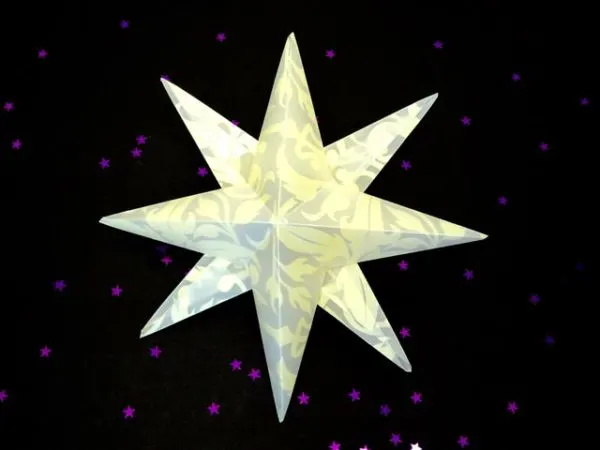 Folded Paper Star Lanterns
This DIY paper star would work great with a string of lights inside to illuminate it. Add the lights inside the opening of the back of the star. Be sure to use lightweight lights, such as fairy lights.
You can also use a lantern kit to make a hanging light with large paper stars.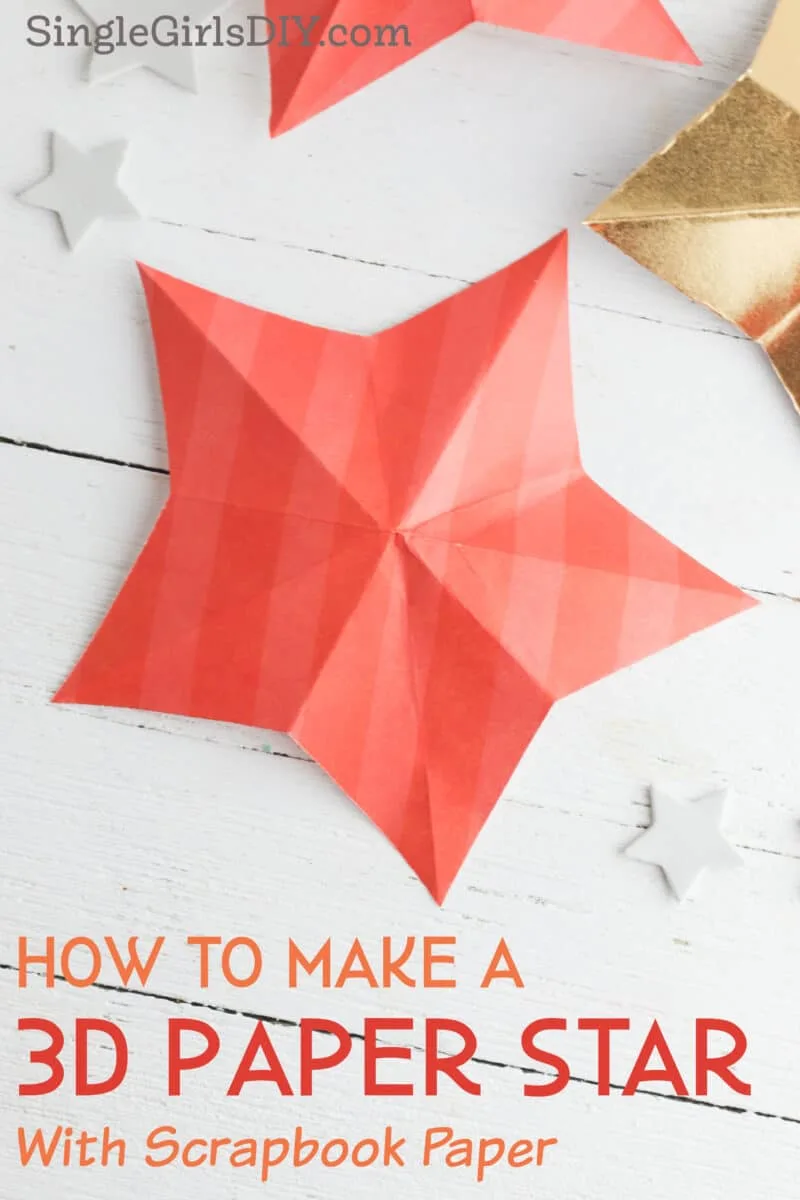 Want more party decoration ideas? Check out our DIY confetti cannons.
For a farmhouse look, make these rustic twig stars.