Sometimes the cutest decorations cost the least amount of money to make, right? I feel that way about this adorable Valentine's Day Conversation Heart sign made with supplies from the dollar store.
I repurposed a heart sign from the Dollar Tree into this Rae Dunn inspired heart. Which means this craft costs about $2 to make if you happen to have some paint and vinyl already.
This sign was made with Cricut, however you do not need a Cricut to make it. You can just copy the design onto the wooden heart with a pencil and paint over it with a thin paint brush.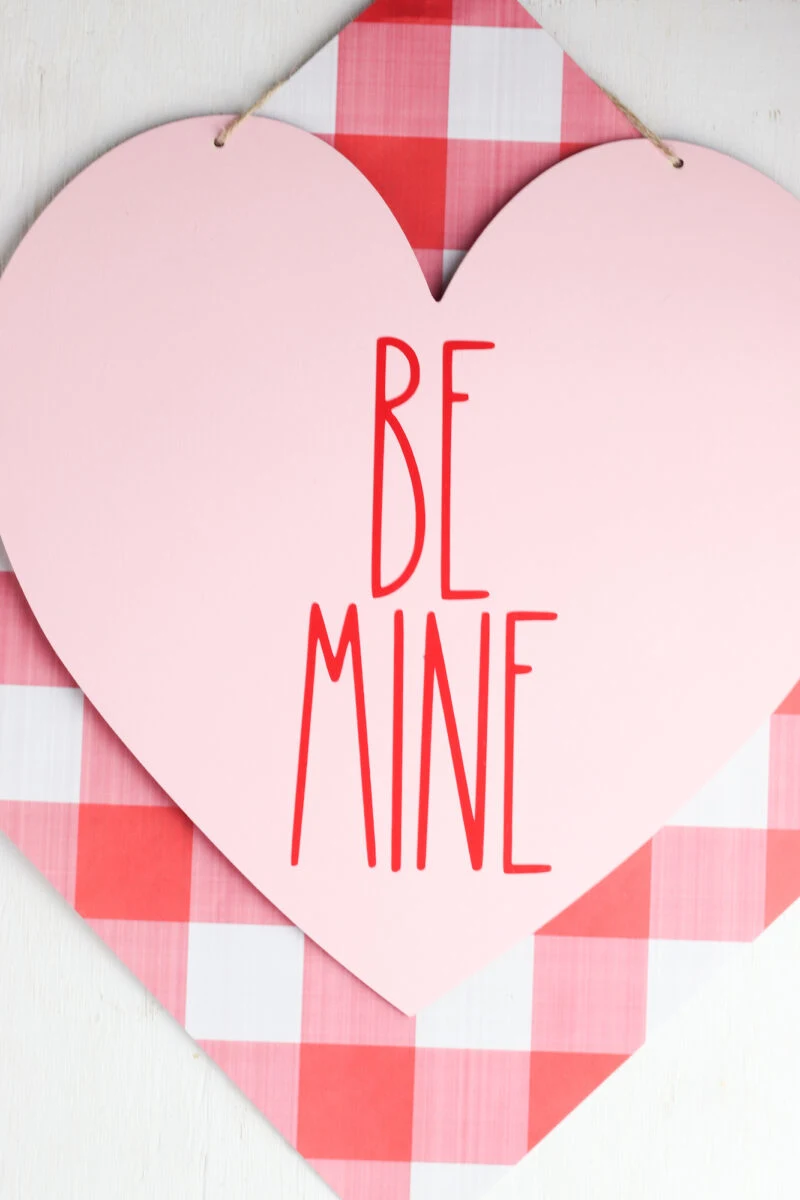 I love the pink and red combo for this front door sign. Though I could see this made with any other color, too. Conversation hearts do come in a variety of colors.
You could make this sign with blue or purple paint and make the letters white, just like the Valentine's Day candies.
This heart sign was bought at Dollar Tree and painted over. If you are going to repurpose a heart sign, make sure there are no raised graphics or glittery glue on the sign that will peek through the paint.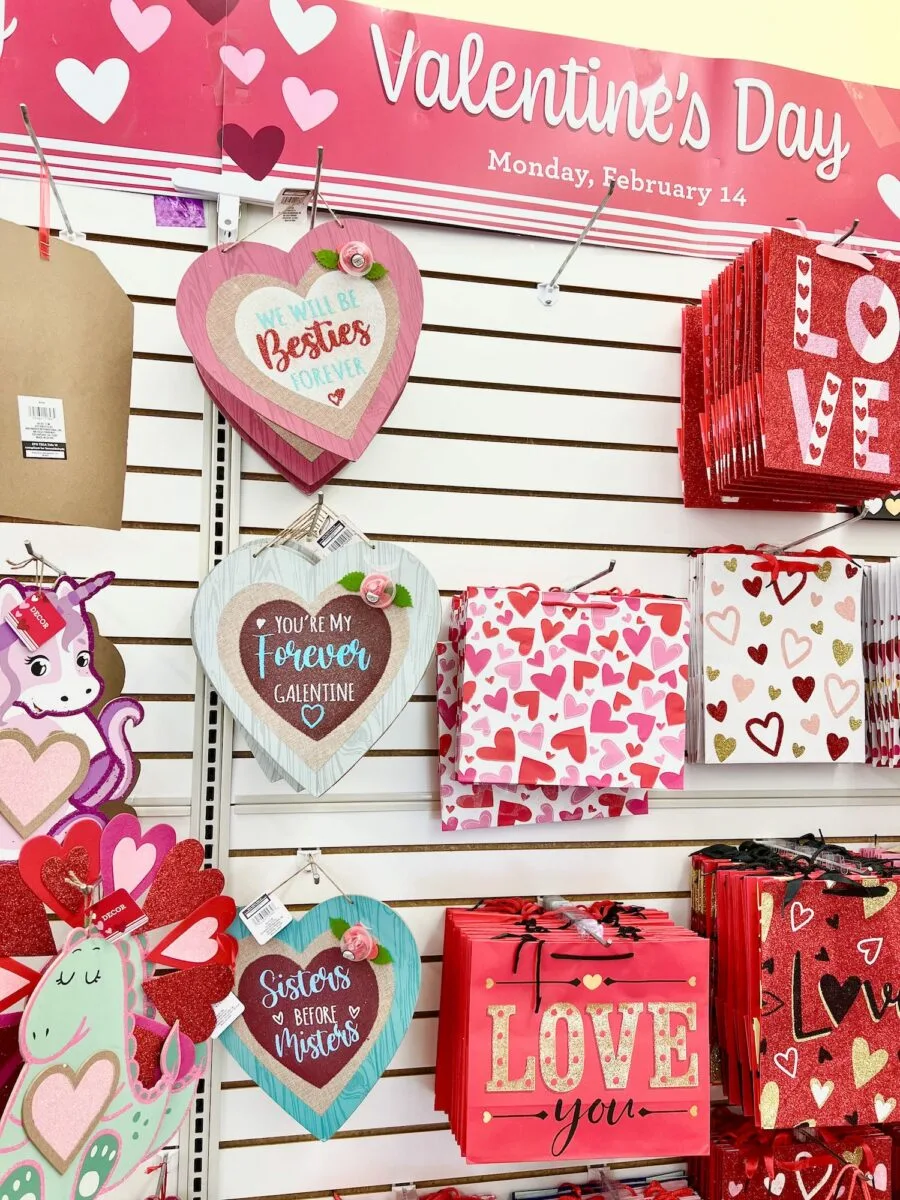 It is often better to paint the back sign of a decorative sign, which usually is smooth and without any embellishments. Just remove the price tag sticker on the back.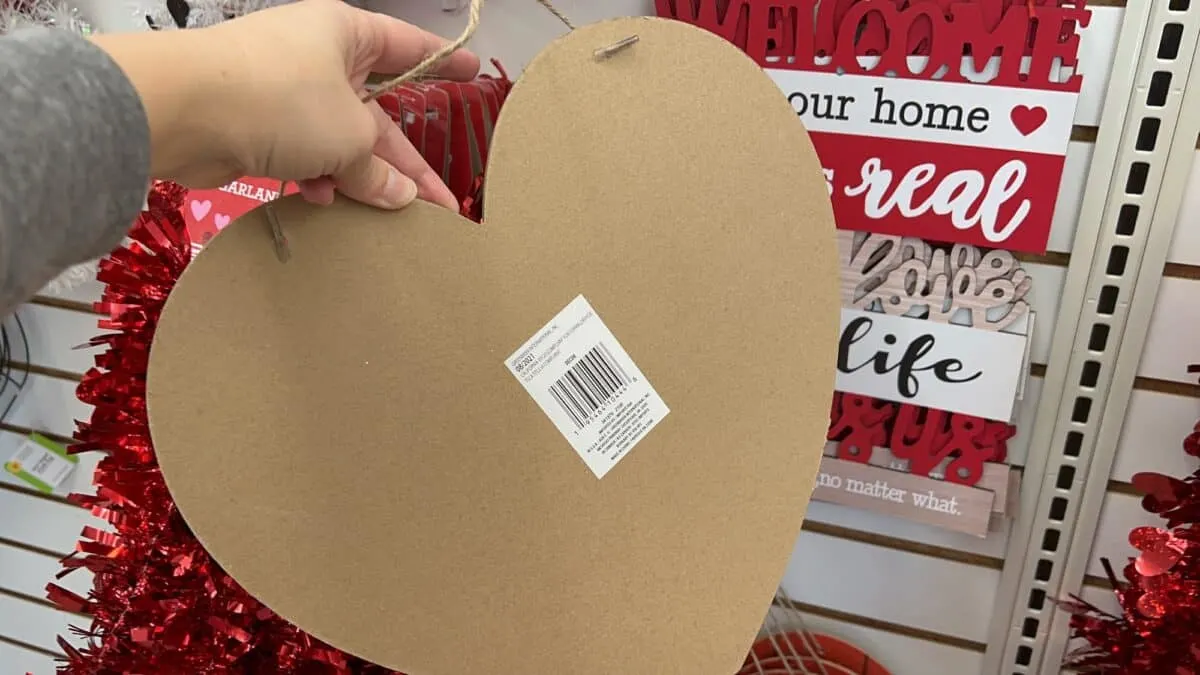 And keep in mind, you can always remove the string hanger and replace with something else that you like.
If the hanger doesn't look pretty on the backside, just remove it and use ribbon or twine looped through the holes to hang the sign.
Check out more of my Dollar Store Valentine's Day crafts, including: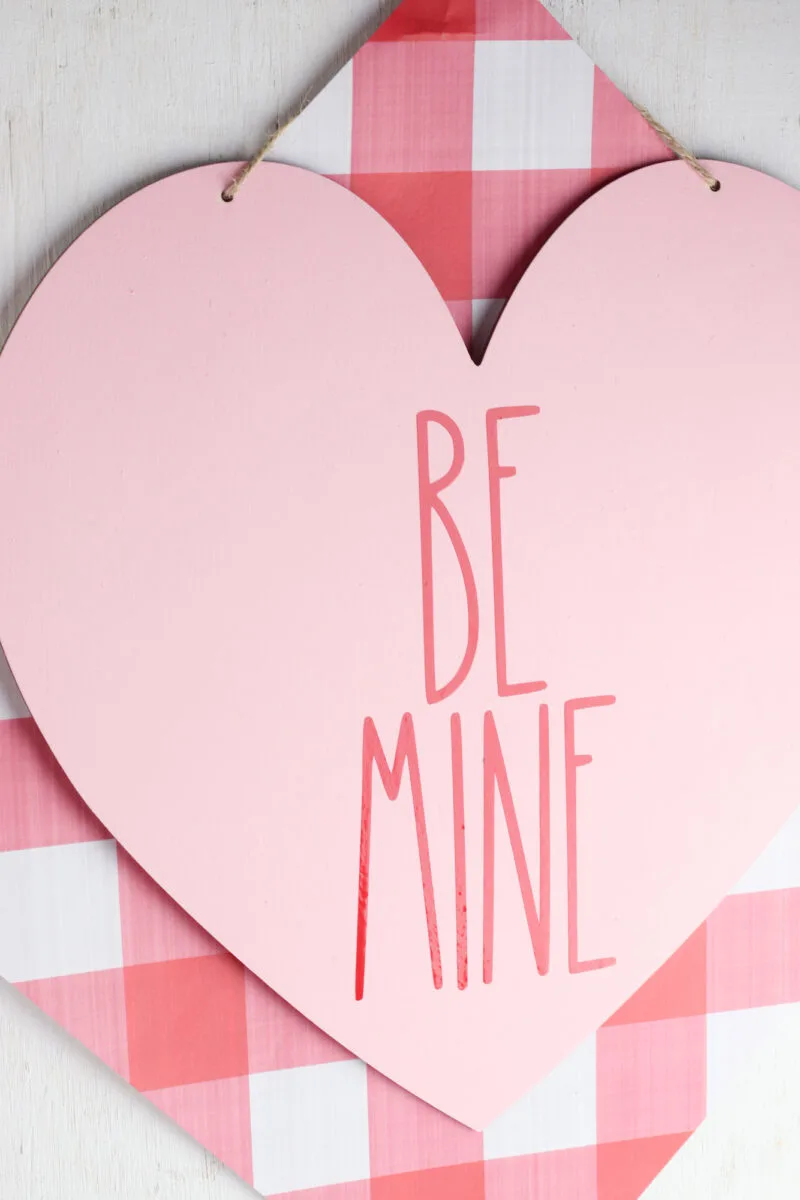 If you like Rae Dunn decorations, be sure to check out my Rae Dunn inspired flower pots.
How to Make a Valentine's Day Conversation Heart Sign
Supplies
Wood heart sign (from Dollar Tree)
Pink paint
Paintbrush
Transfer tape
Instructions
Step 1
Paint the wood heart sign with pink paint. You might need more than one coat. Allow all coats to dry completely.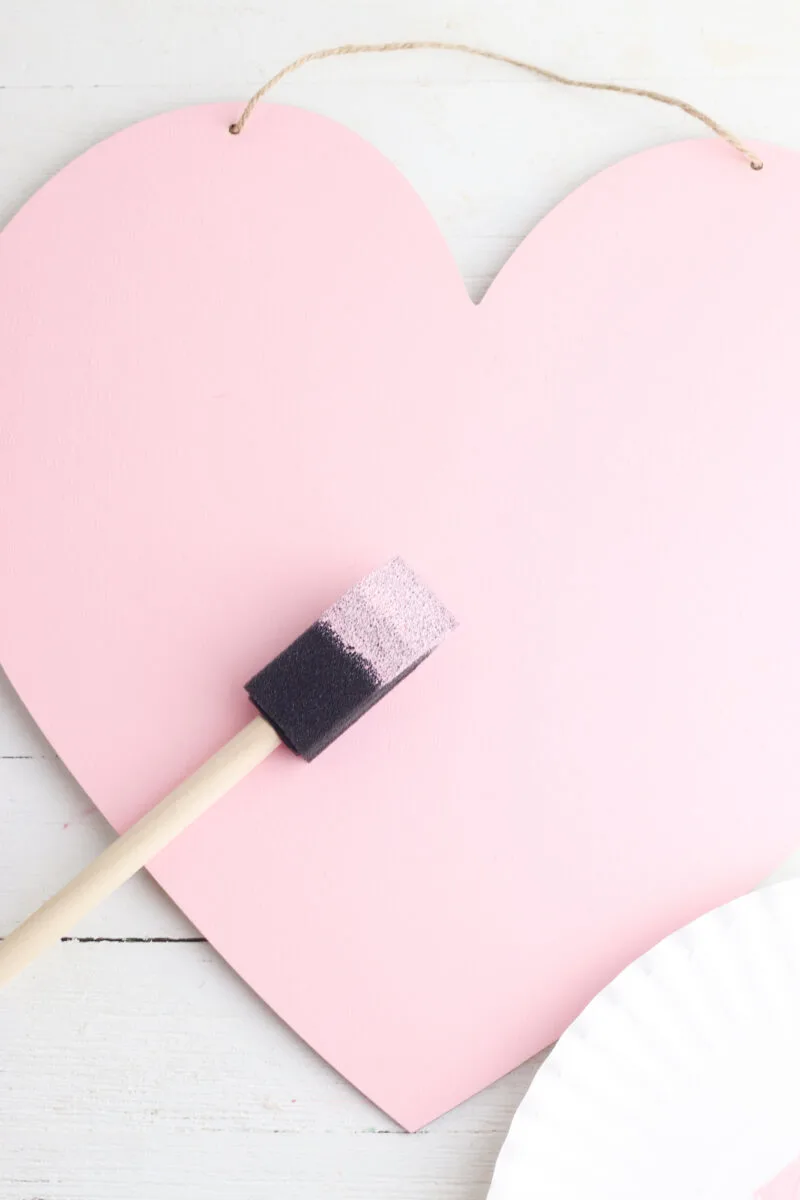 Step 2
Upload the Be Mine SVG file into Design Space and resize if needed.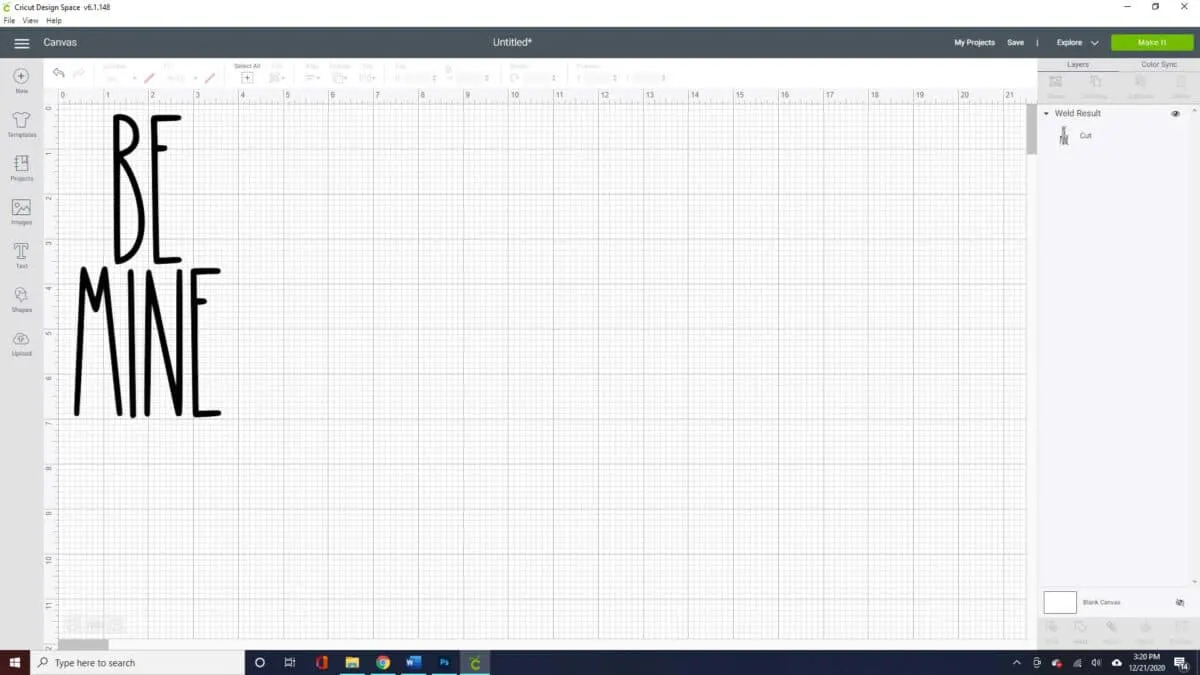 Step 3
Cut the file on red vinyl. Then use the weeding tool to remove the extra vinyl in between the letters.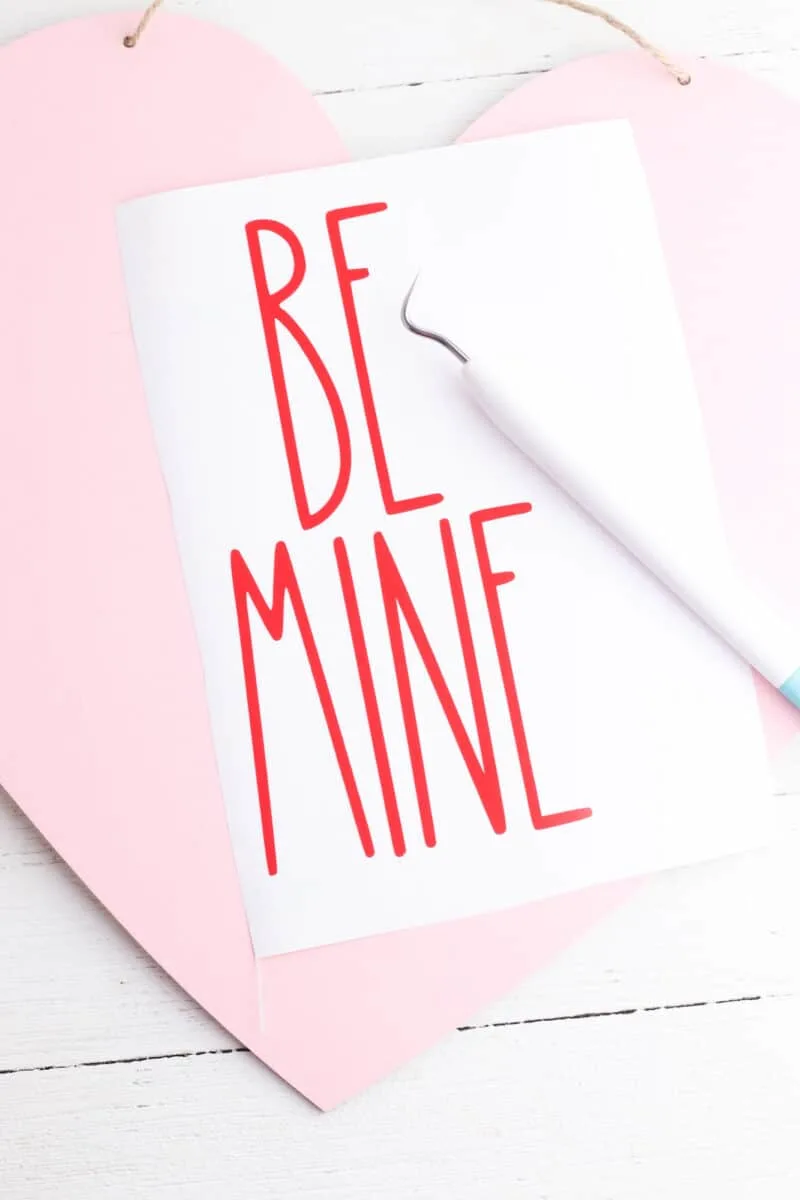 Step 4
Transfer the vinyl to the wood heart sign with transfer tape. Apply the transfer tape to the sign and gently rub to get the vinyl to attach to the heart. Carefully peel back the transfer tape to remove after the entire conversation heart message has been attached.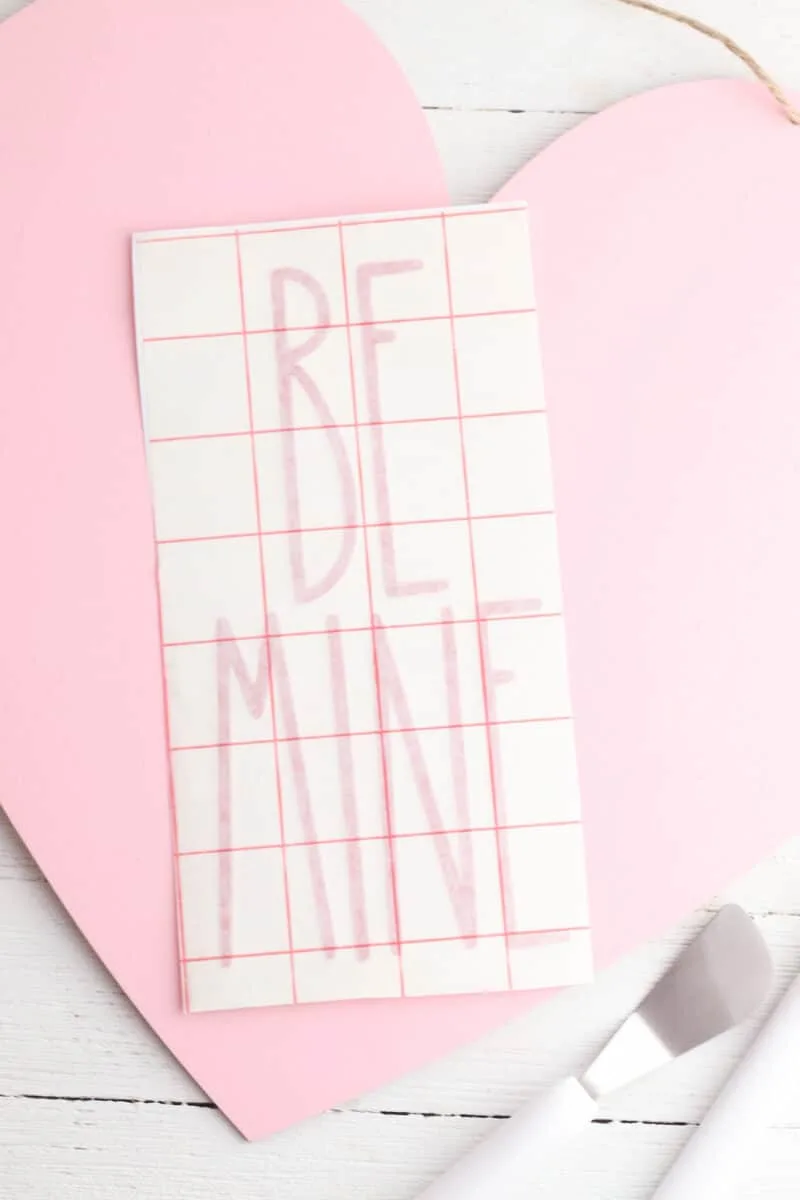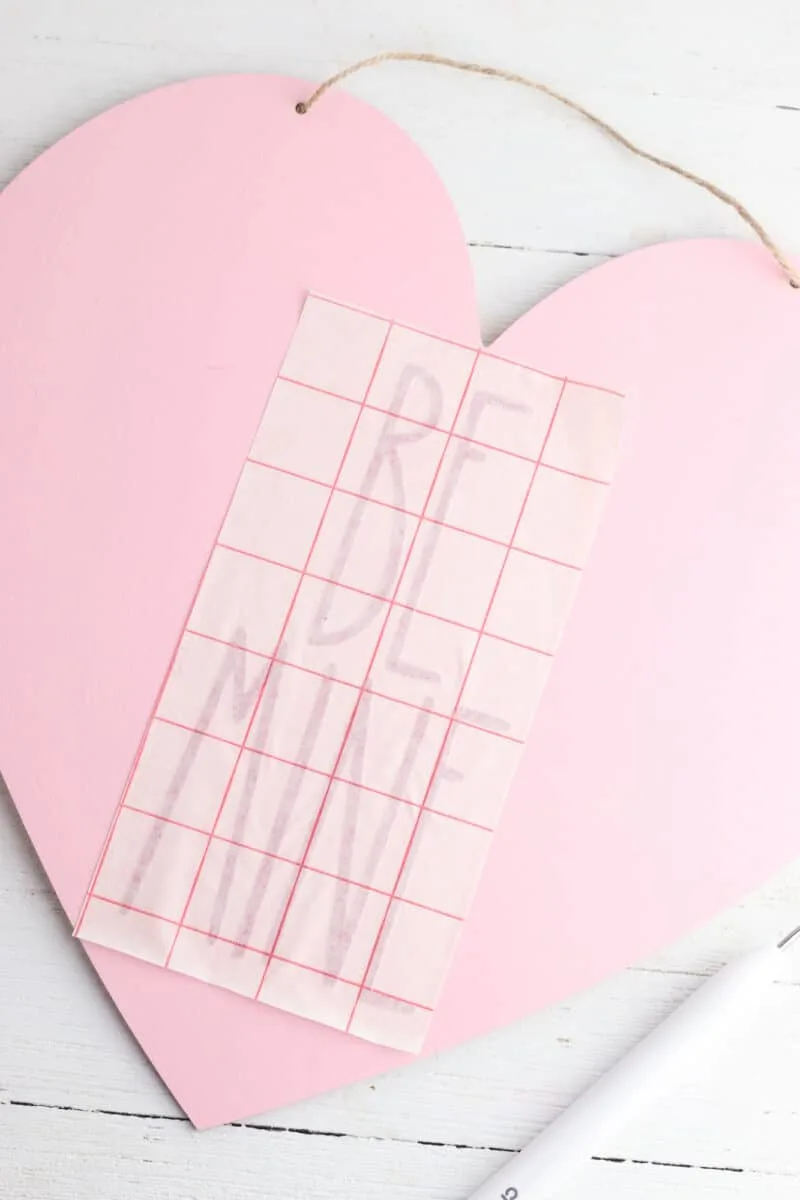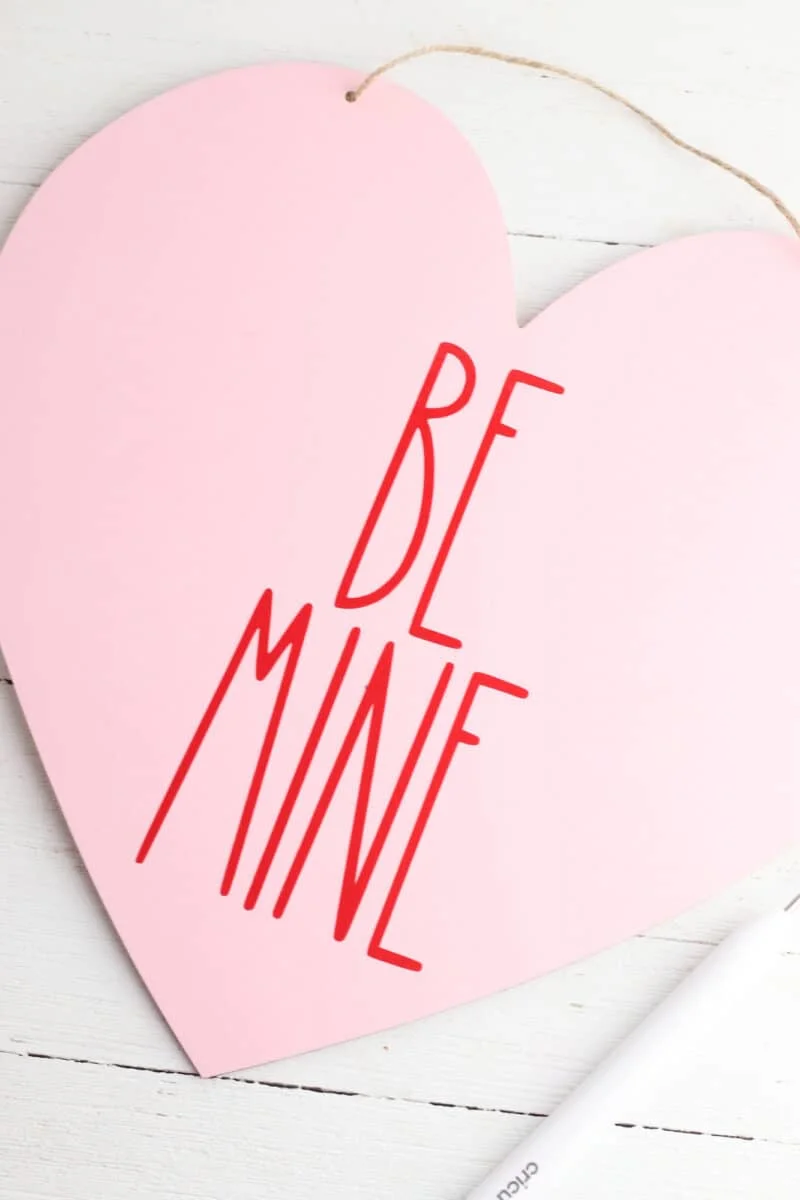 And that's it! An easy Valentine's Day Conversation Heart sign inspired by the popular Rae Dunn font.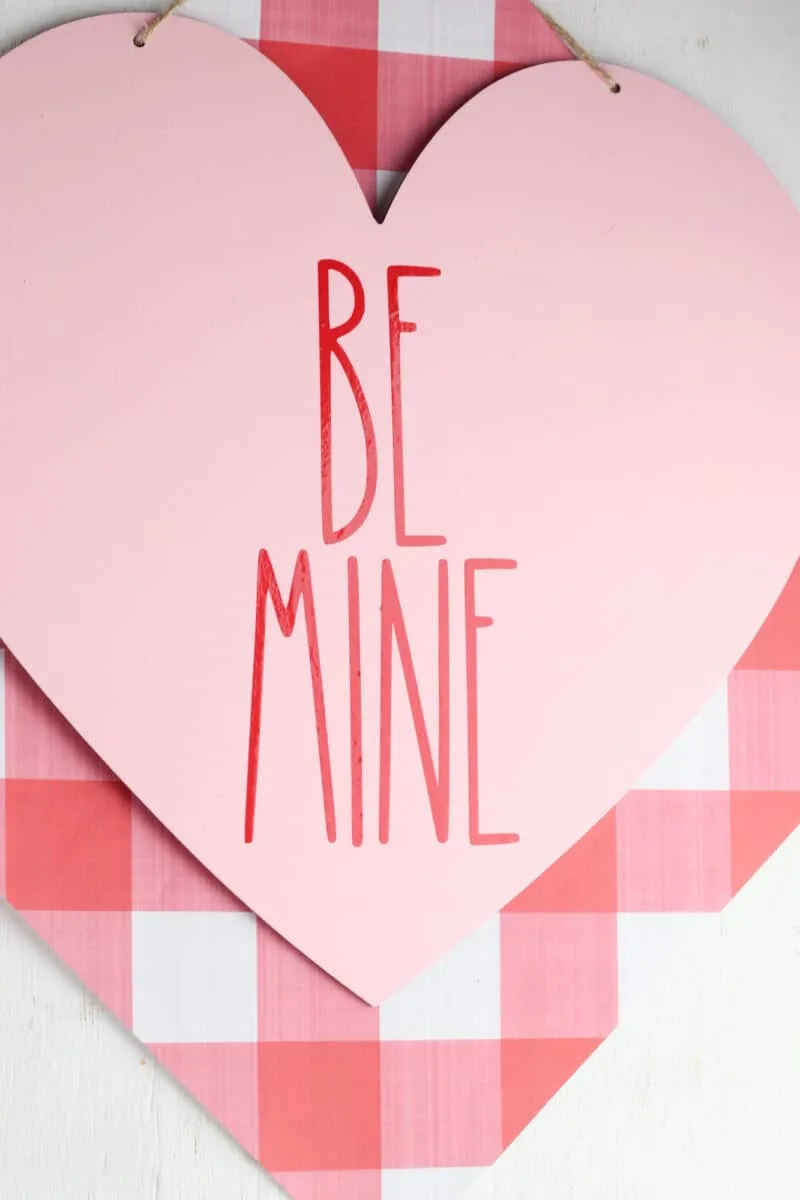 Check out my video tutorial below (and please subscribe!):
This DIY Dollar Tree Valentine's Day sign might be a great gift to give as a Secret Cupid, too. Get our free printables and gift ideas list for this fun game.
Be sure to see all of my easy Dollar Tree Valentine's Day crafts!