Don't you just love being able to transform something simple into a work of art? Especially when it takes little effort?
That's what this moon mirror is like. All you need is an inexpensive round mirror and some common craft materials (you could even get them at the dollar store!). With just a few steps, you can make celestial art for your home.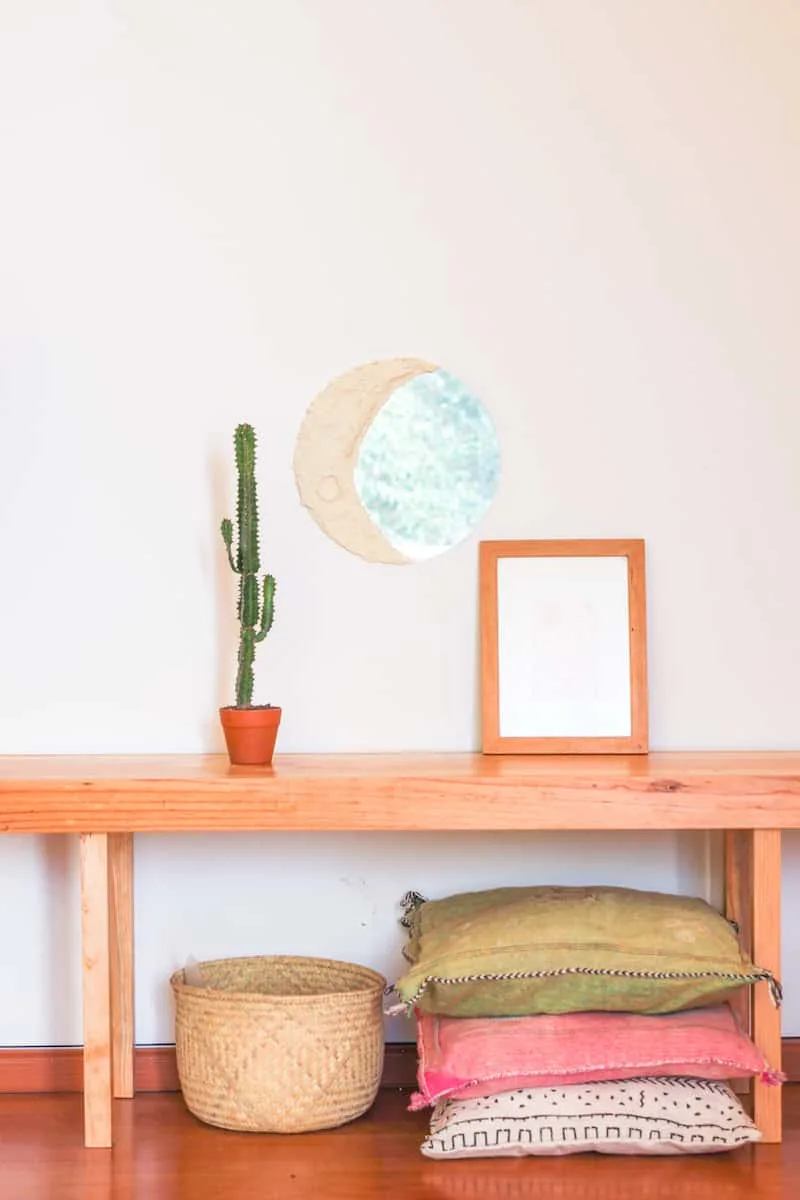 Tips and Tricks
You don't have to make the moon part tan. Skip the paint and keep it white if you don't desire as much contrast.
Add some translucent glitter to the spackle if you want some extra sparkle!
This can be done on any size round mirror.
This spackle will go on pink, but dry to white!
Spackle, craft sand and paint are available at dollar stores. You might even be able to find a small mirror, too.
IKEA is a great place to find inexpensive round mirrors.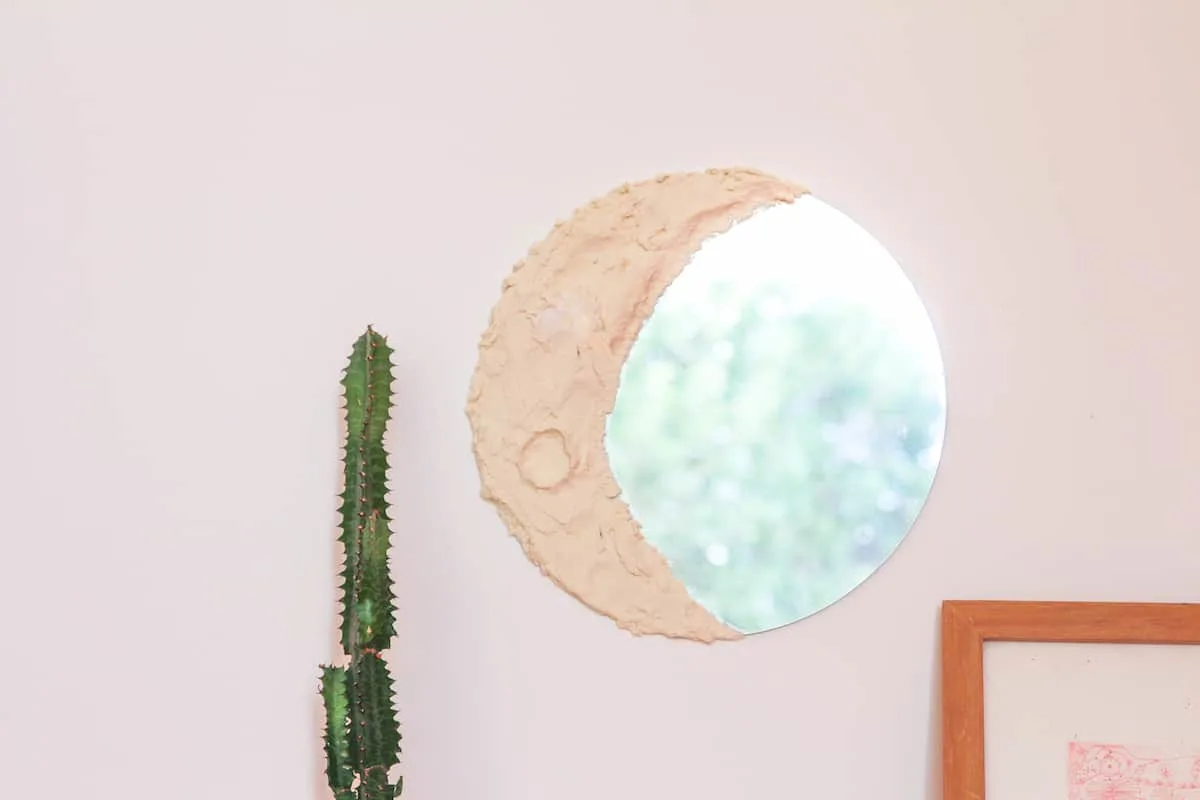 Be sure to Pin This to a craft or home decor board to remember for later!
Moon Mirror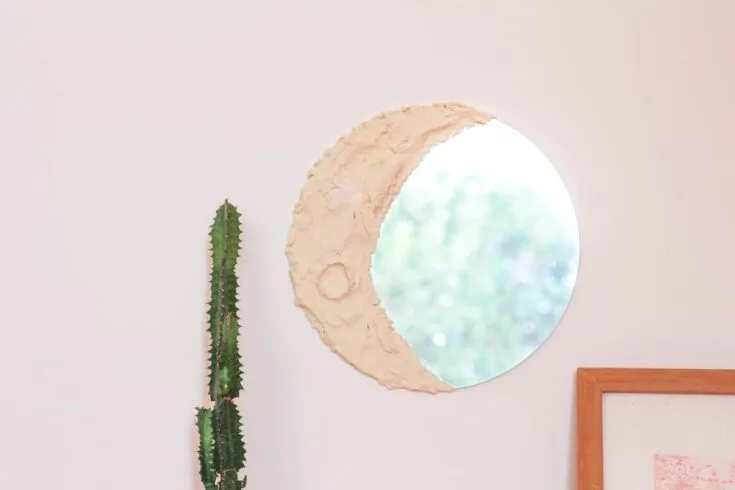 This moon mirror adds celestial drama to any room. It's easy to make this statement piece!
Materials
Spackling paste (10 oz)
White sand (10 oz)
Tan acrylic paint (1 oz) (Optional)
Large round mirror
Spatula
An egg (or large marble)
Cotton balls or sponge
Instructions
Combine the spackling paste, sand, and paint into a bowl. Mix until it blends well and becomes a paste.
Outline a moon shape on the left side of the mirror. You can just guess what you want it to look like, or use a marker to draw an outline.
With the spatula, spread the paste over the moon-shaped area. You don't have to be perfect! - The moon is super texturized with lots of bumps, and you want the spackle to look the same way.
Dip an egg (or anything round-shaped) into the spackle to create a crater. Use your finger to add texture to it.
With a cotton ball or a sponge, gently dab or stipple over the shape of the moon to add texture to it. Make sure to get the edges as well to create a blended look!
Dry overnight!