These DIY mop head ghosts are so easy to make and they cost less than $1.50 each! Head over to the Dollar Tree to grab the supplies to make these cute Halloween ghost decorations!
I made several of these ghosts to hang from our porch railing on Halloween. They looked so great! And I love that they are so cheap and easy to make!
See even more of our Halloween crafts to make for the holiday!
Important Tip: These mop ghosts will absorb water in a rainstorm! So don't keep them outside during the rain or snow because the yarns will absorb water, just like a mop does.
How to Make Mop Head Ghosts
Supplies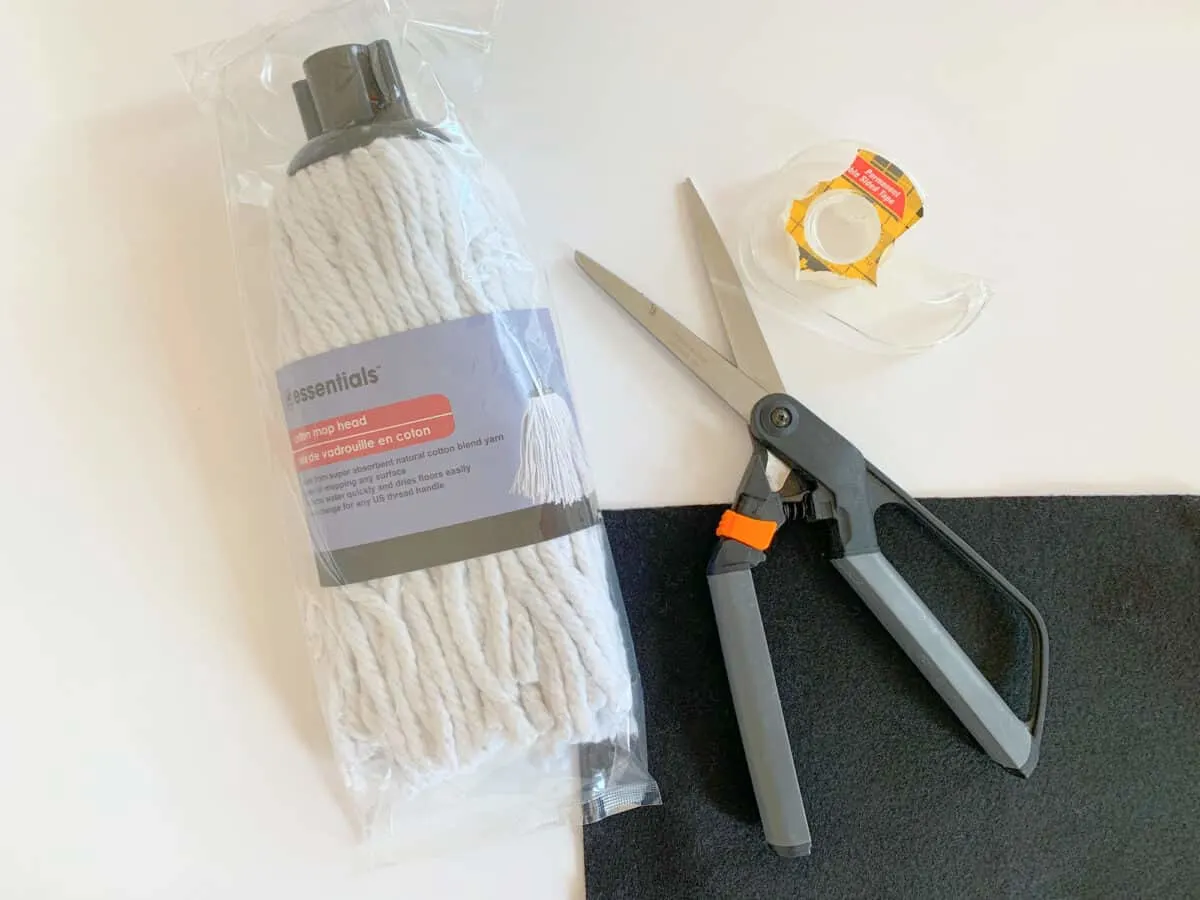 Directions
Remove the mop head yarns from the plastic top.
The plastic attachment will probably be holding the yarns together very tightly.
An easy way to remove the mop strings is to start with one yarn and pull it out through the plastic attachment.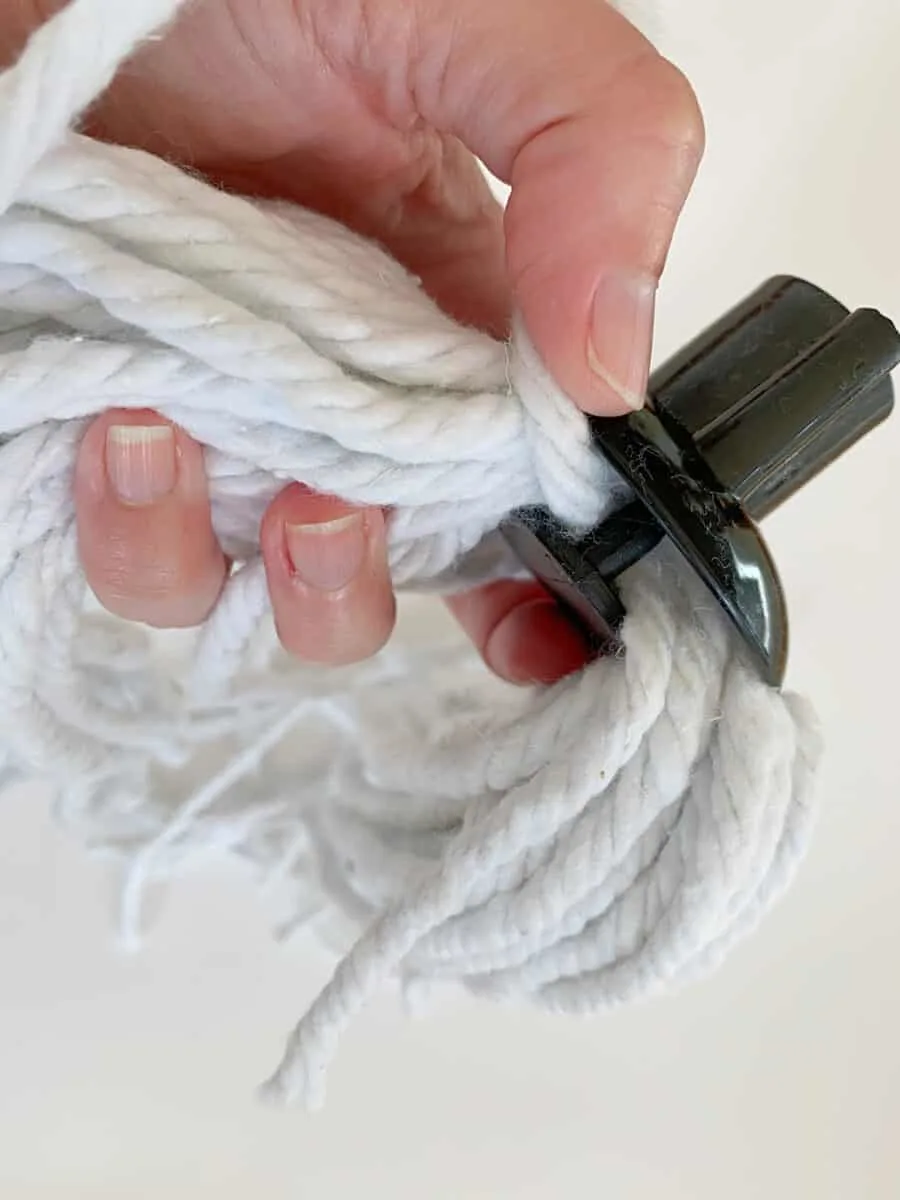 Once one or two yarns have been pulled out, it is easier to pull out all of the remaining yarns at once.
Take one of the yarn strings and put aside. Now, grab all of the remaining mop yarns and find the middle.
This will probably be easy because they are probably bent in the middle from being in the plastic attachment.
The ends of all of the strings won't be even. Don't worry about each side being perfect. They will be slightly different lengths, just like the mop!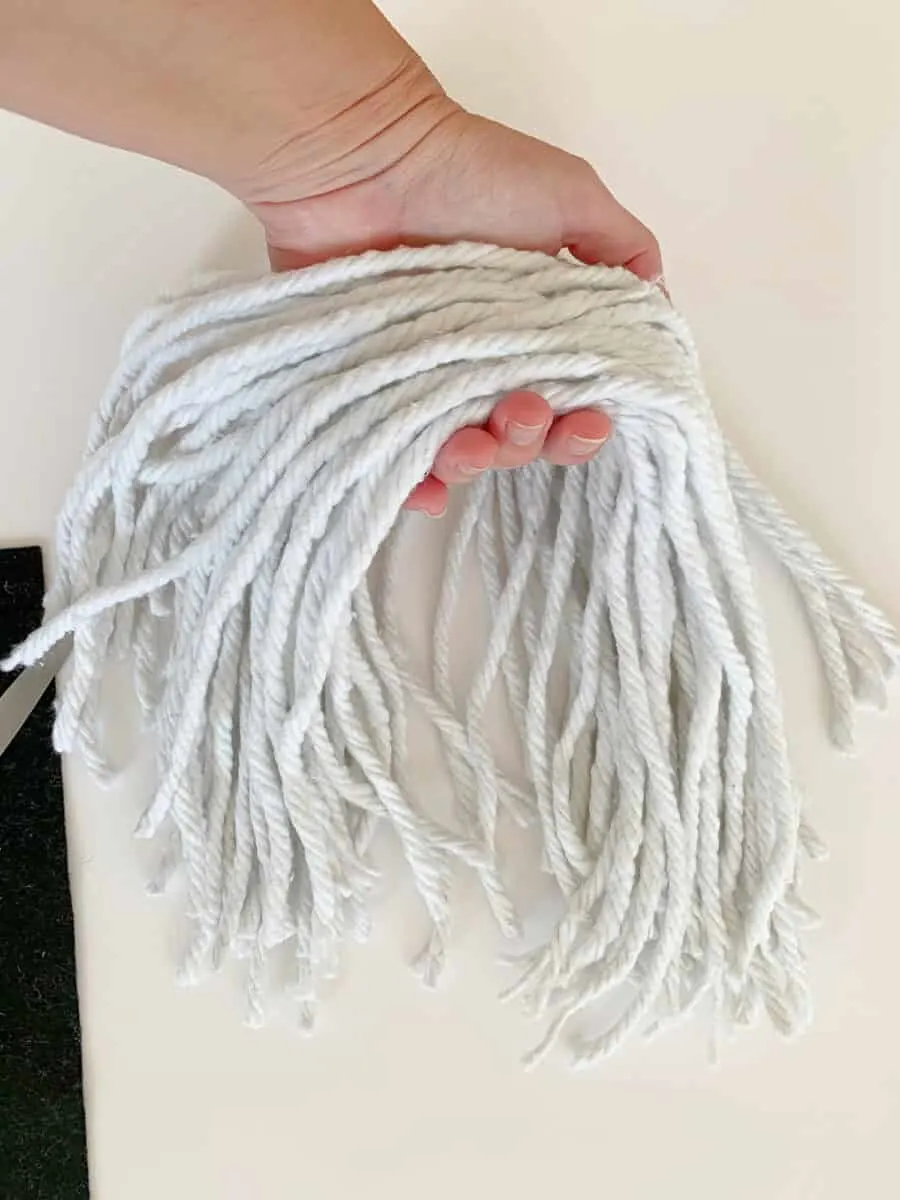 Wrap the one yarn around the the bundle of mop strings in the middle.
Then tie in a knot and secure.
Next, tie a knot with the ends of this string to make a loop. This will work as a hanger.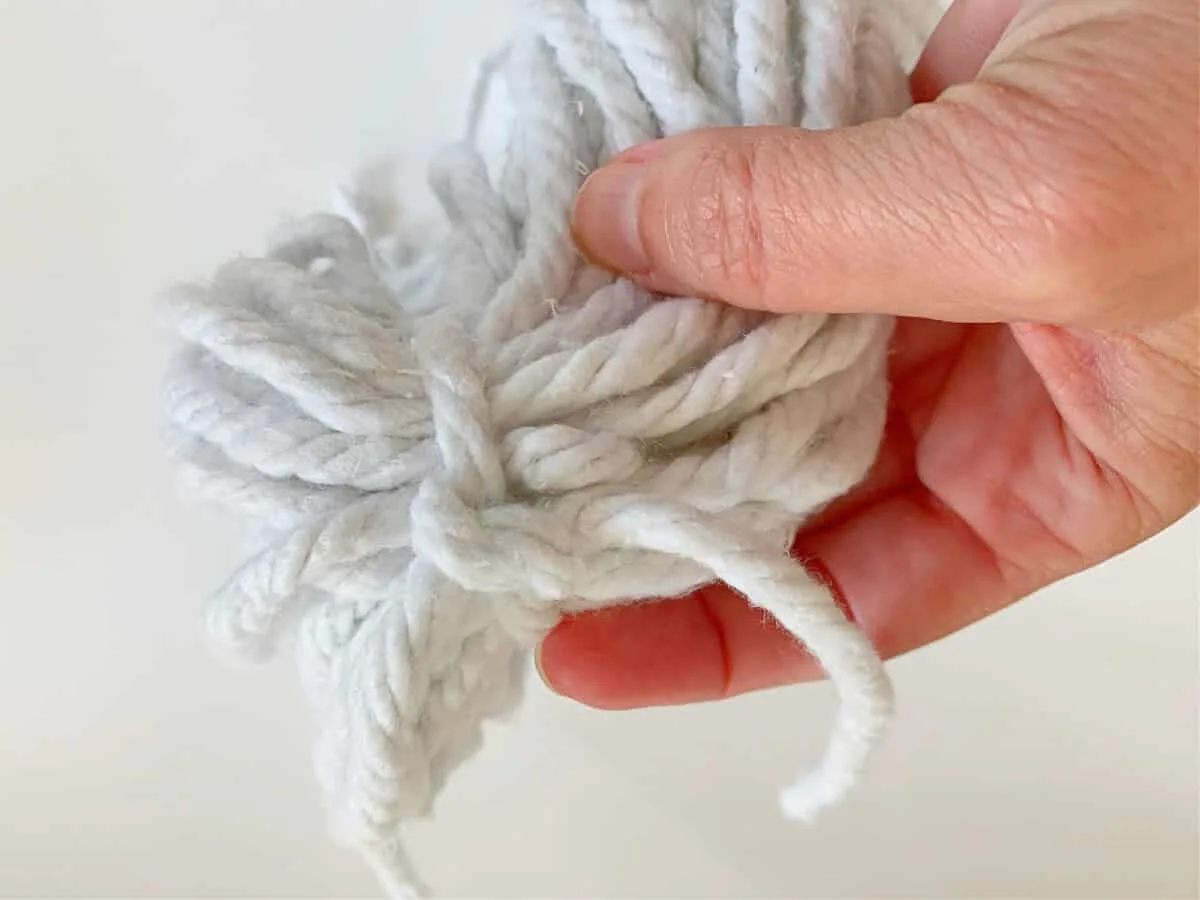 Cut two eyes and one mouth from black felt.
I cut large ovals, but you can cut whatever shape you'd like.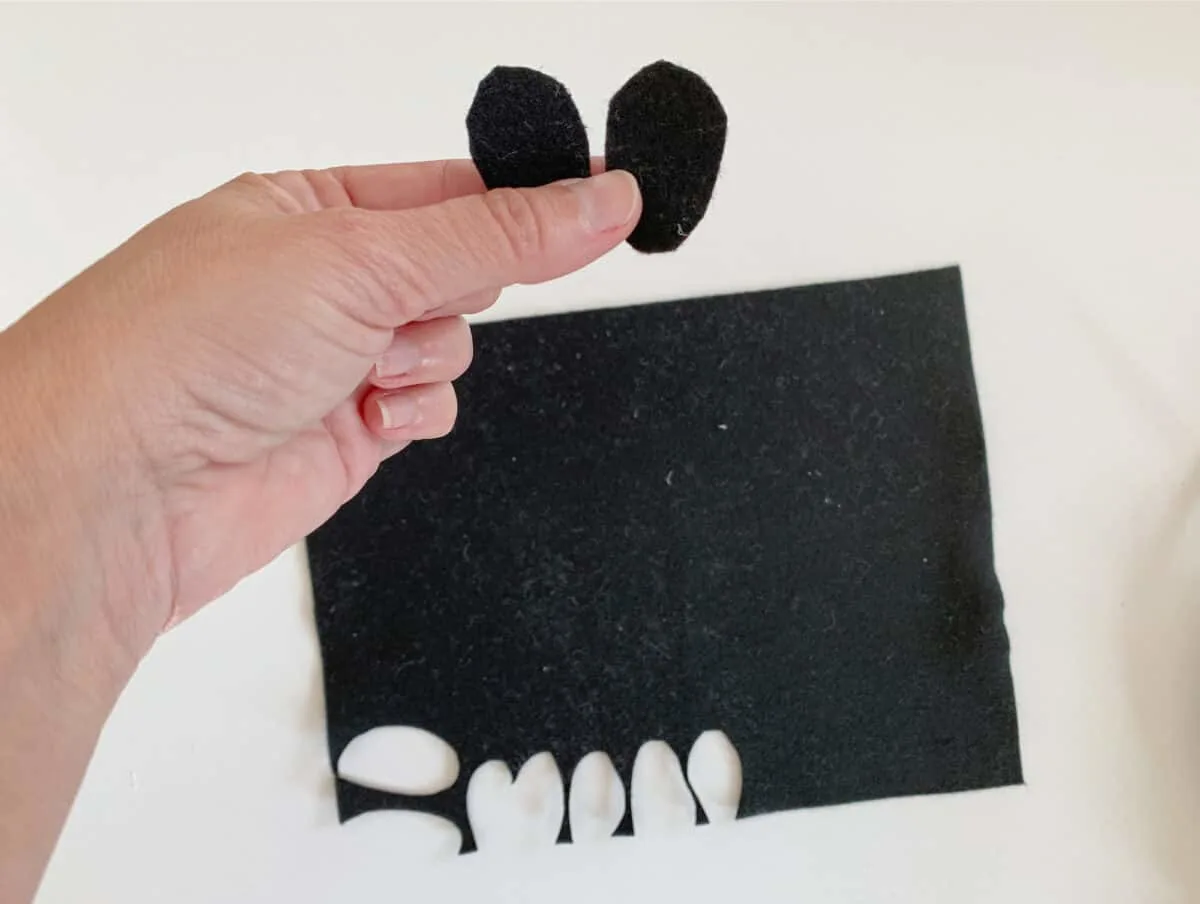 Attach the eyes and mouth to the mop bundle. I used double-sided tape to attach.
You could use glue to attach the ghost face, as well.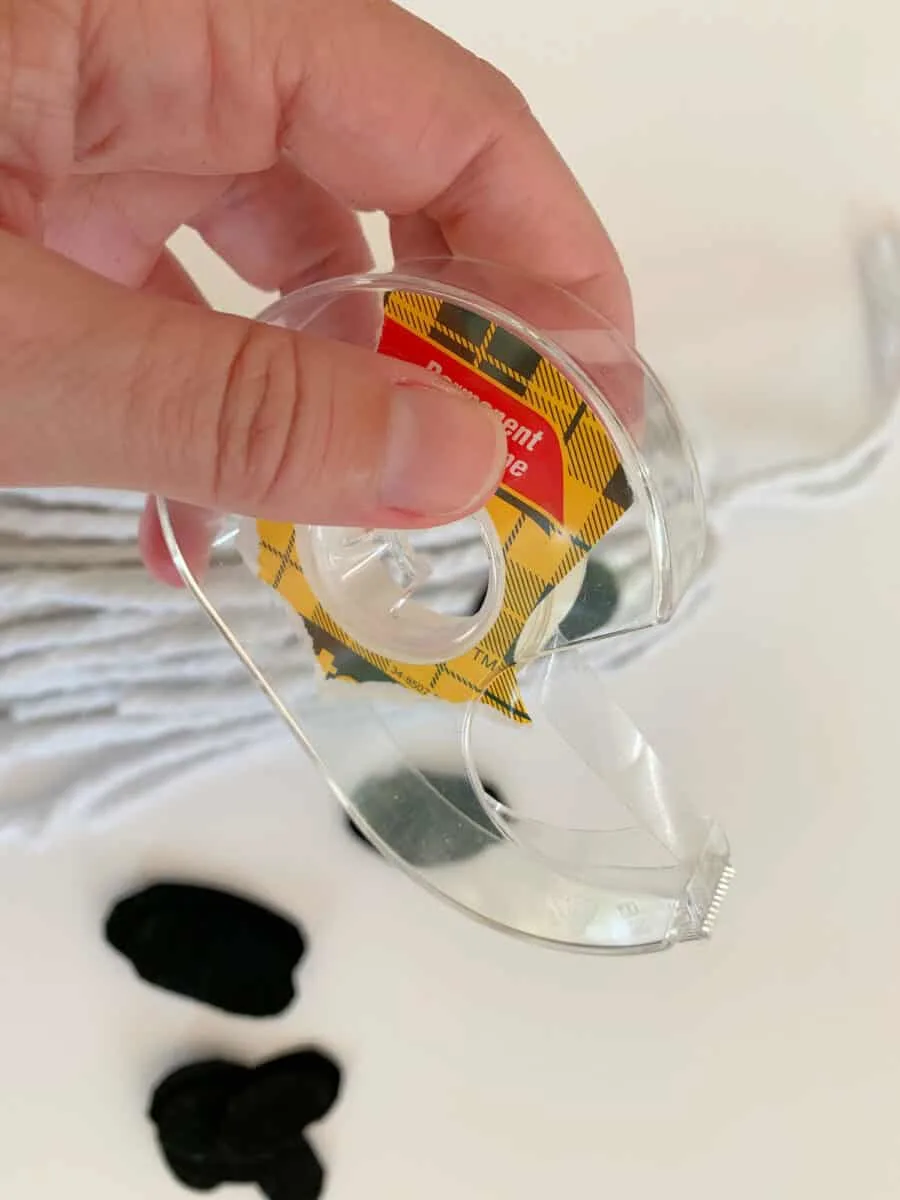 If you want to watch me make these mop ghosts, check out my YouTube video below: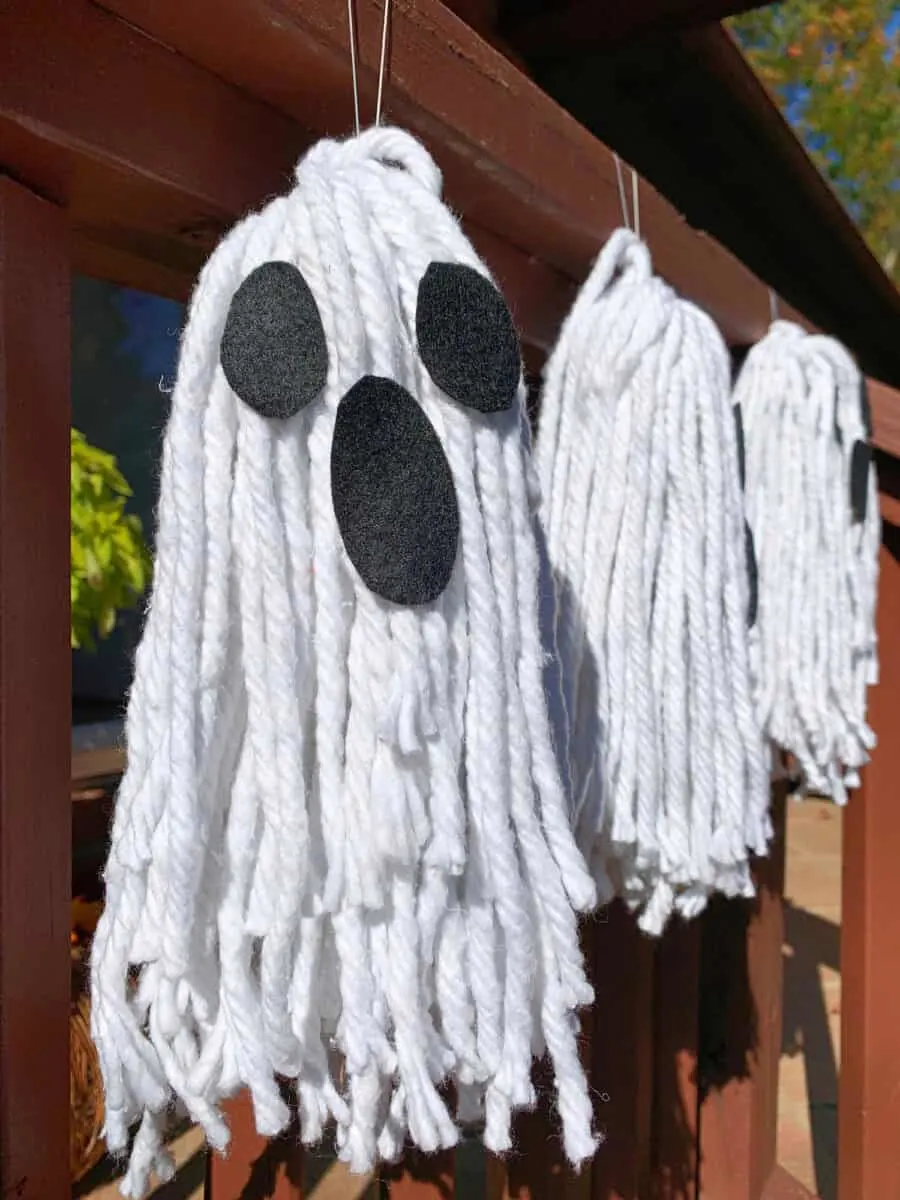 This is just one of my many Dollar Tree crafts. Be sure to see them all!
Want more ghost crafts like these mop head ghosts? Check out these Halloween crafts: