Are you tired of losing your face mask? Or do you find it inconvenient to take it on and off and try to store it in your purse or pocket? If so, then you need to make this easy DIY mask lanyard!
This handmade lanyard strap saves you a lot of hassle and annoyance when wearing a mask in public. Just wear it around your neck as you would a necklace.
When it is time to remove your mask, take it off of your nose and mouth and let it hang around your neck.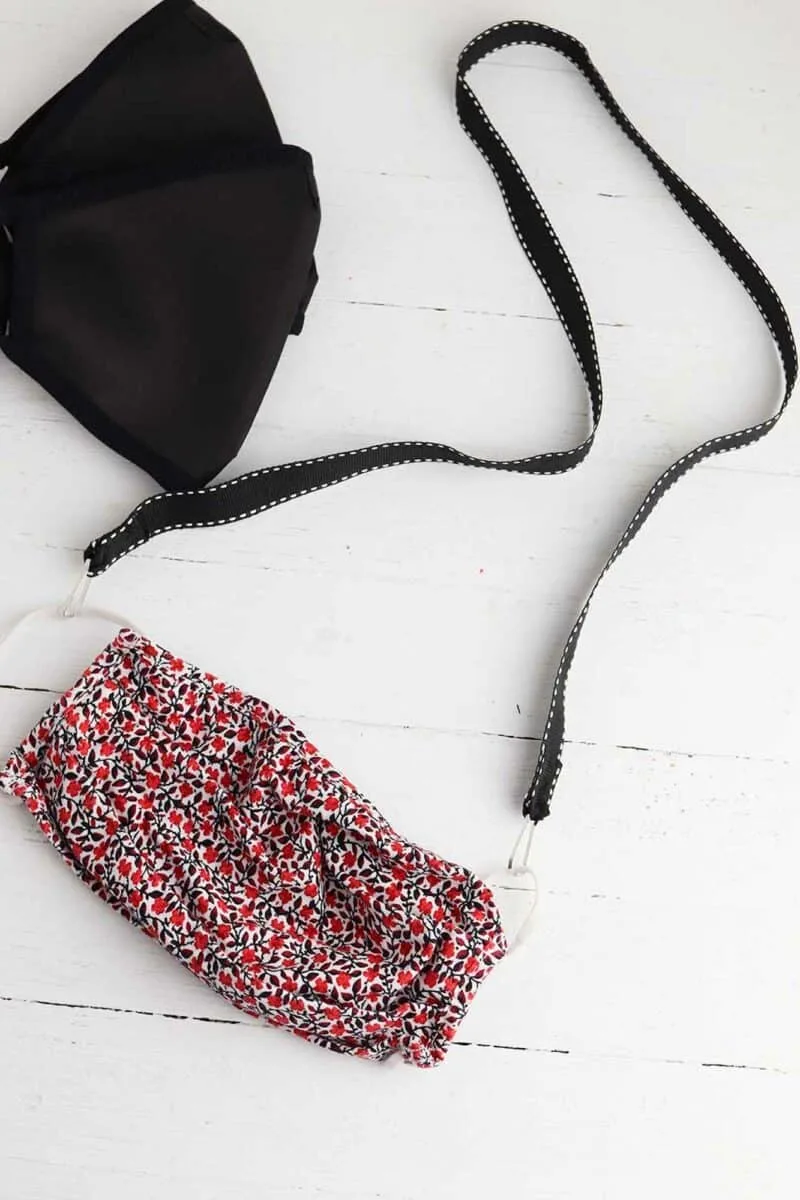 This face mask lanyard uses pretty grosgrain ribbon. You can choose whichever color and pattern you like to personalize the strap.
I love this pack of assorted grosgrain ribbons in a variety of colors and patterns. They are so fun and cheerful!
These are so easy to make, you can make several in different colors to match your outfits and face masks.
You can also make these to match vacation outfits, such as for Disney (these are fun Disney grosgrain ribbons!) or Universal Studios (I used these Harry Potter ribbons), or for each holiday, such as Christmas or Thanksgiving.
Make one of these lanyards for everyone in your family, including kids and adults.
Lanyard clips cost a few dollars for a large pack, and ribbon can be bought at the dollar store or on sale. You will be able to make many DIY face mask holders for very little expense. Which makes these great gifts to make or sell at craft fairs.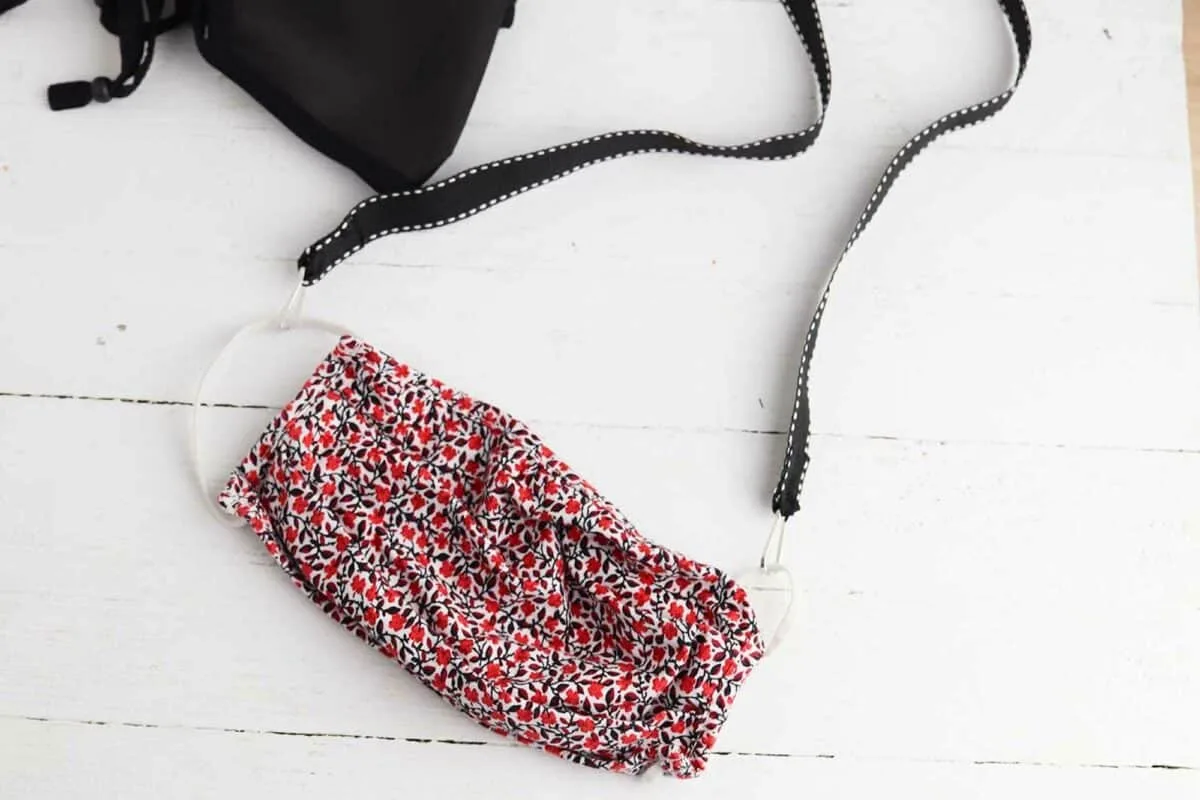 DIY Mask Lanyard Tutorial
Supplies
Thick Grosgrain Ribbon
Matching thread
Pins
Sewing machine or needle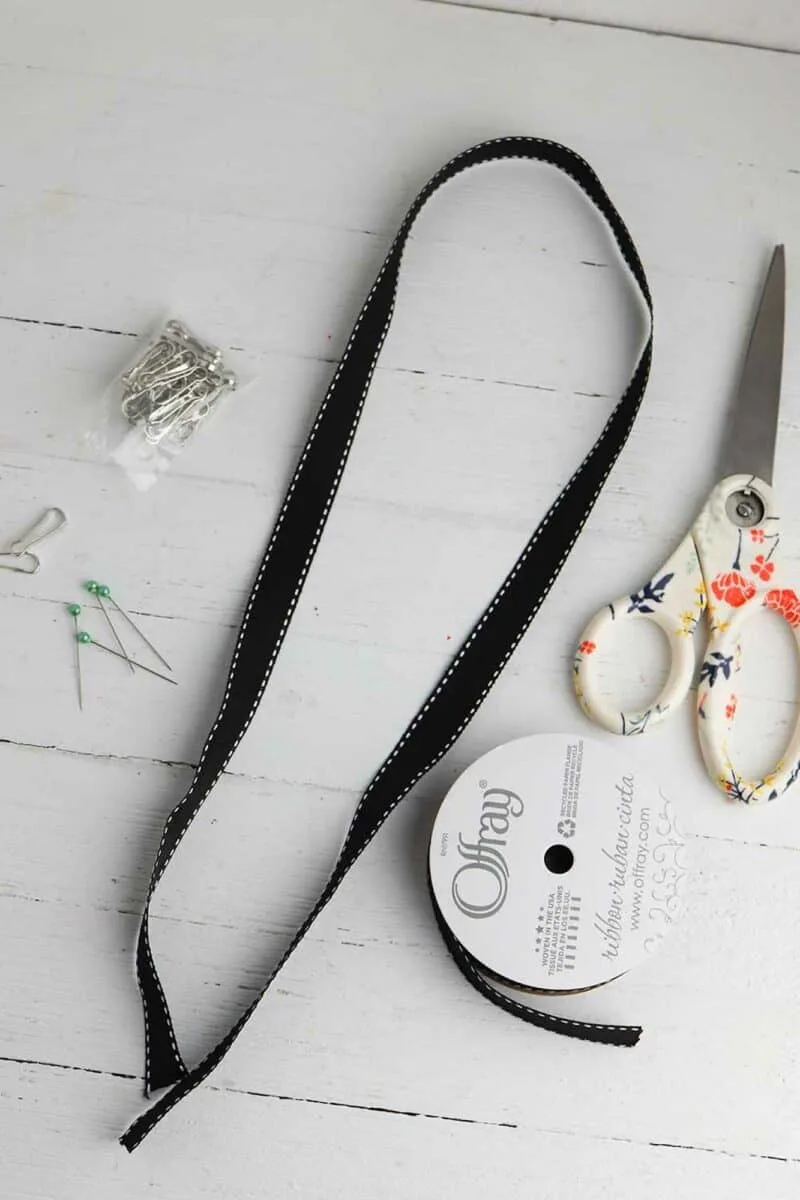 Directions
Step 1
Cut the ribbon to be around 24 inches long. Before cutting, measure the length to see if it fits comfortably around your neck. You may want a shorter or longer lanyard.
Step 2
Thread the lanyard clips onto each end of the ribbon. Fold 1/2″ of the ribbon over and secure the ends in place with pins.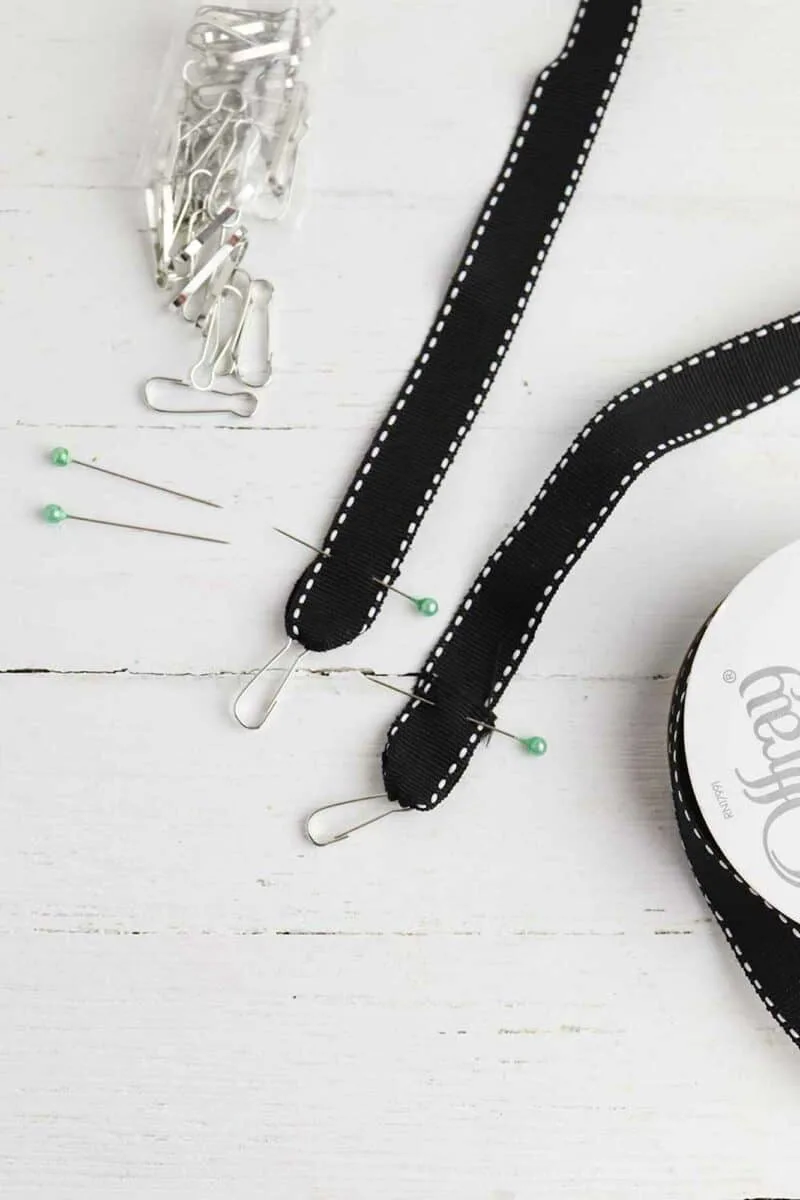 Step 3
Stitch the end of the ribbon in place along the top, bottom, and both sides.
Using a sewing machine is the best option, because of the tight, small stitches it provides. Remember to back stitch at the beginning and end of your sewing for added durability.
If you don't have a sewing machine, you can also hand stitch the ribbon, as well.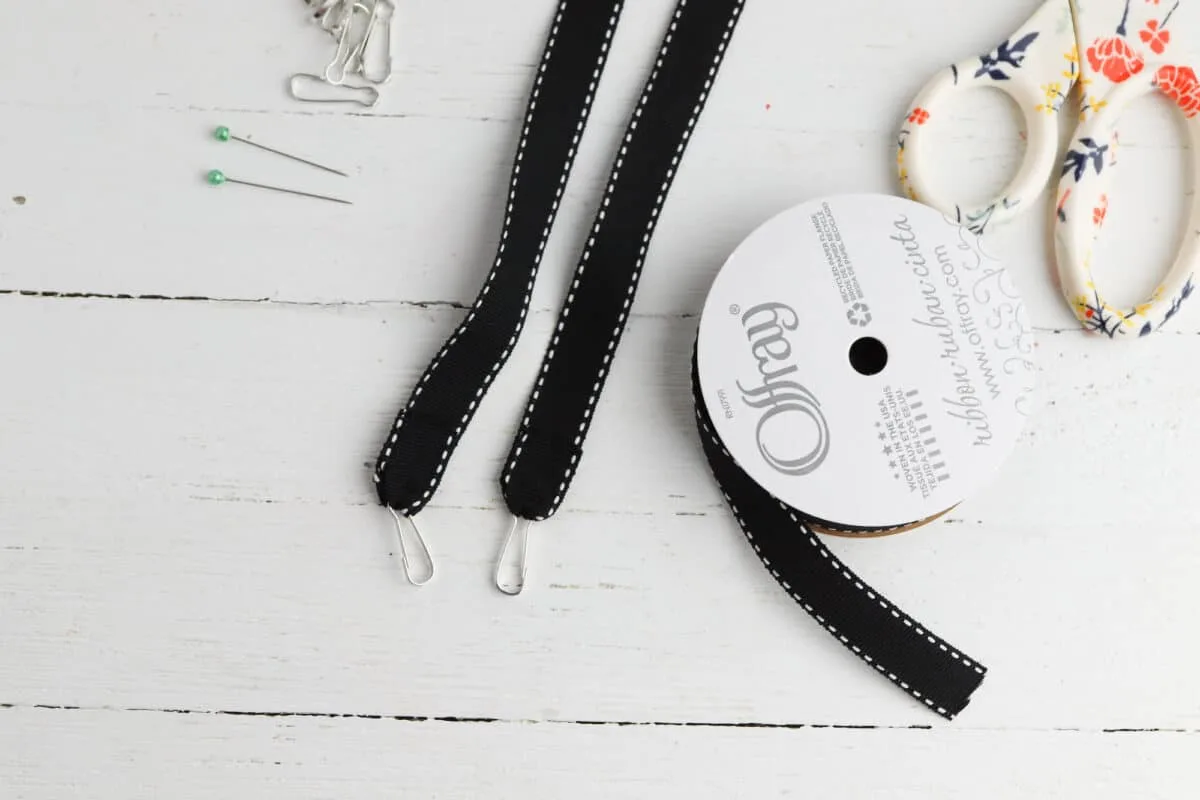 Repeat on the other end.
To wear, attach a lanyard clip onto each of the mask ear loops.
How to Make a Lanyard Shorter
If you find that your lanyard hangs too low, there are a few ways to make the lanyard shorter.
Tie a knot in the middle of the lanyard ribbon. The knot will be hidden at the back of your neck, and if you have long hair it will cover it.
Tie a knot at the base of each strap near the lanyard clip.
Undo the stitches on one side of the face mask holder, cut the ribbon shorter, and sew together again.
If you like this easy tutorial for how to make a mask lanyard, you should also see some more of our simple sewing crafts: