Make this cute boho rope ghost decoration in 30 minutes or less! Our easy Dollar Tree DIY craft is fun for all ages!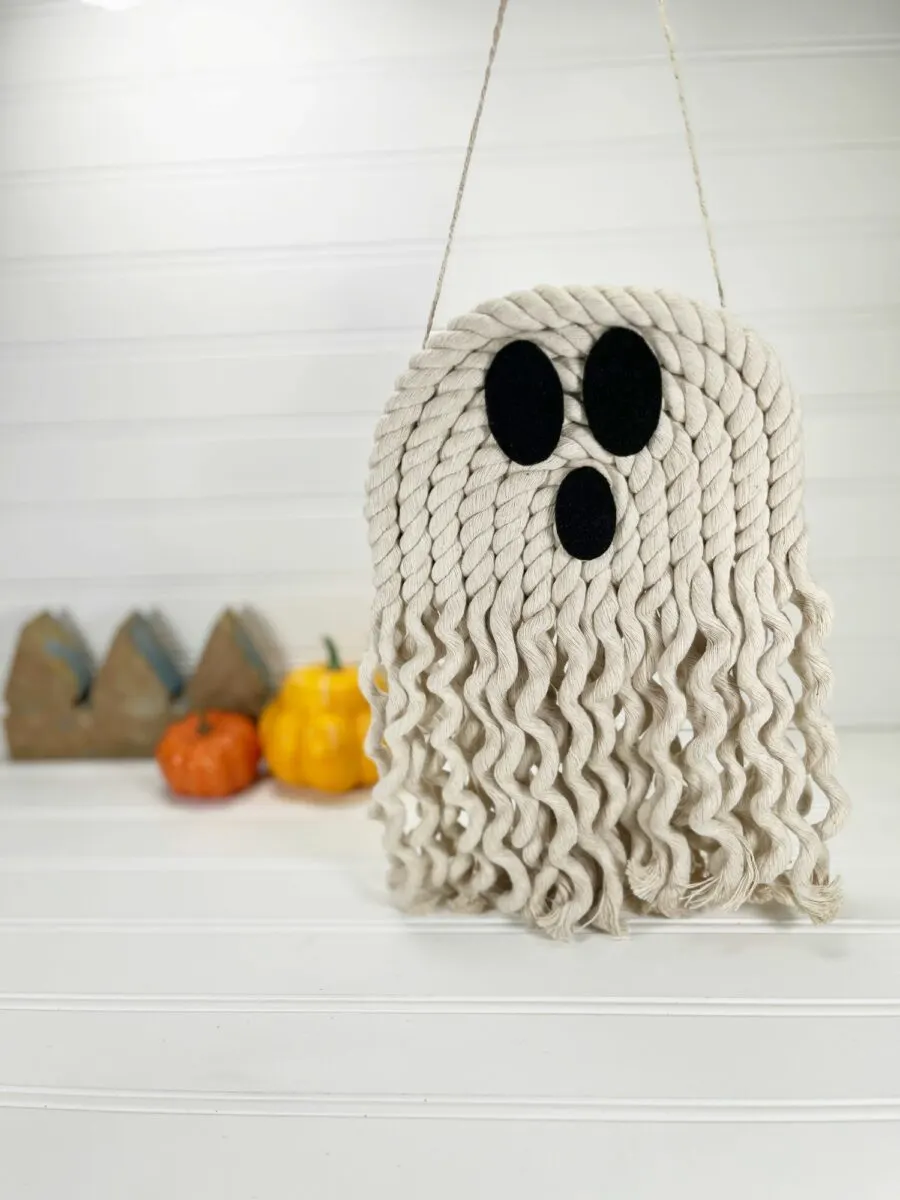 This cute rope ghost is very similar to my mop head ghosts. Be sure to see both crafts!
These are just two of our many Dollar Tree craft ideas.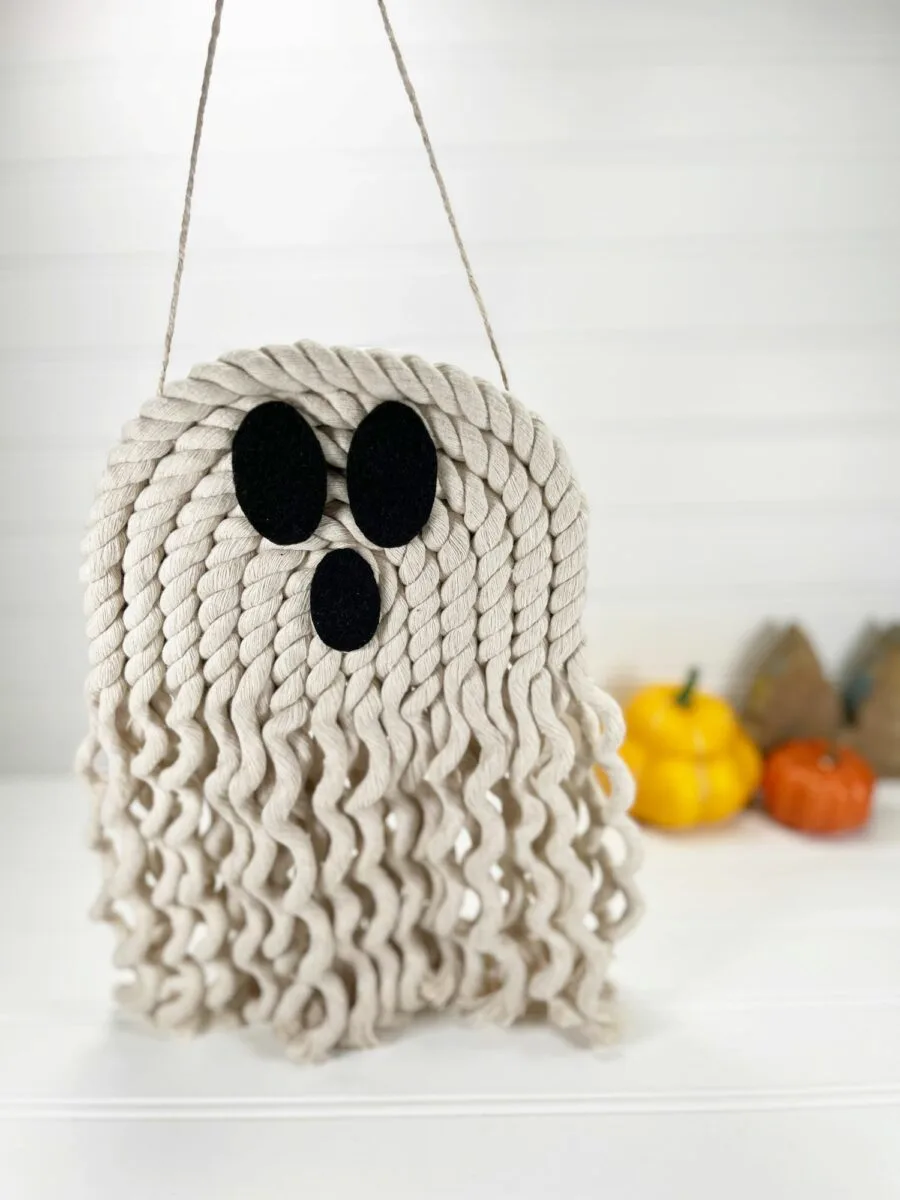 How to Make a Rope Ghost
Supplies
Free Rope Ghost Pattern (Base and Face)
2 packs of Nautical Cotton Rope, 6.8 feet each (we purchased it at Dollar Tree, but this macrame cord is similar)
Corrugated Cardboard
Hot Glue Gun or Craft Glue
Jute Twine
Black Felt
Chalk Pencil or Straight Pins (optional)
Ruler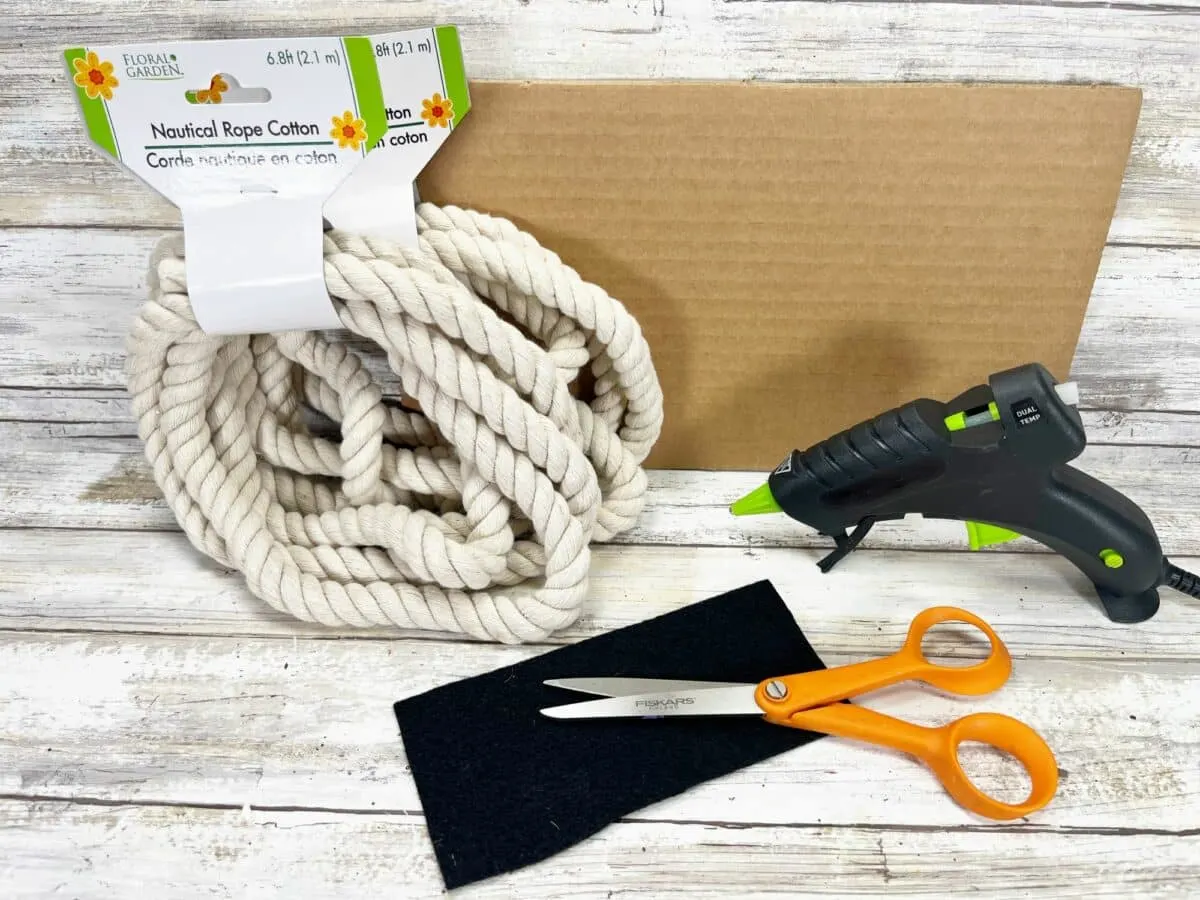 Directions
Step 1
Download, print and cut out our rope ghost pattern for the base and the face.
Trace the semi-circle pattern onto a piece of cardboard and then cut out.
You will want to use sturdy cardboard, such as a packing box, rather than a piece of poster board or thin cardboard.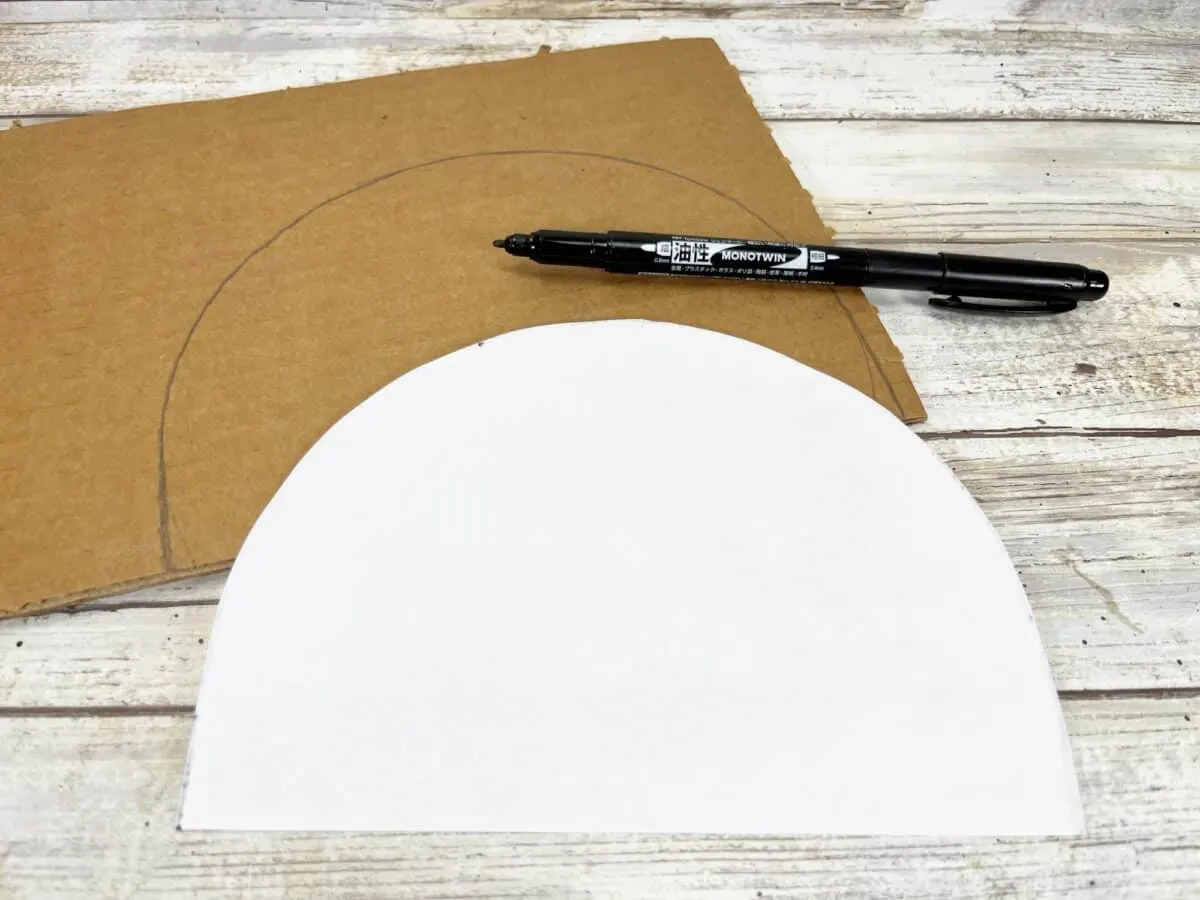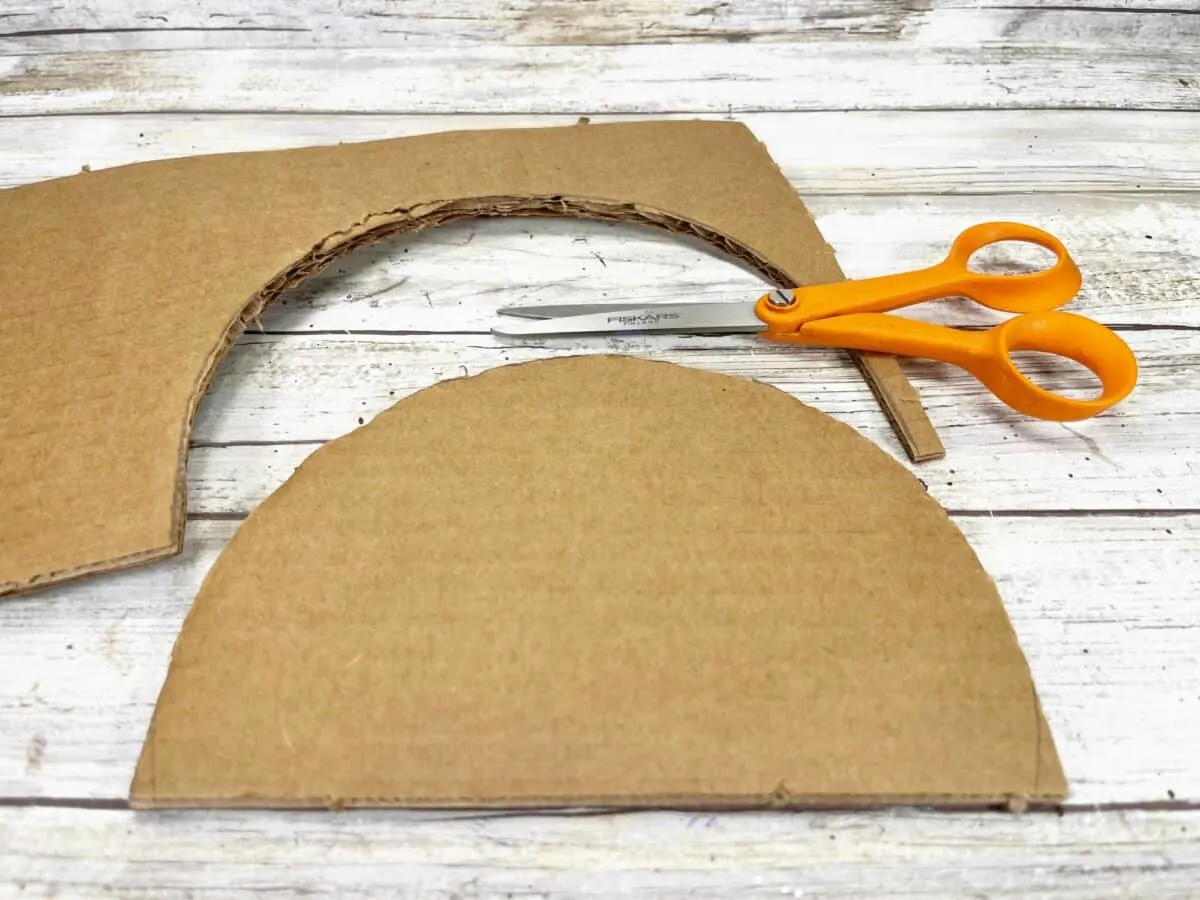 Step 2
Place the rope around the cardboard base without using any glue yet. Position the end of the rope to be about 12 inches from the top of the pattern base and then lay around the curved portion of the pattern base and continue the same length on the other side of the ghost pattern.
Cut the rope at that point.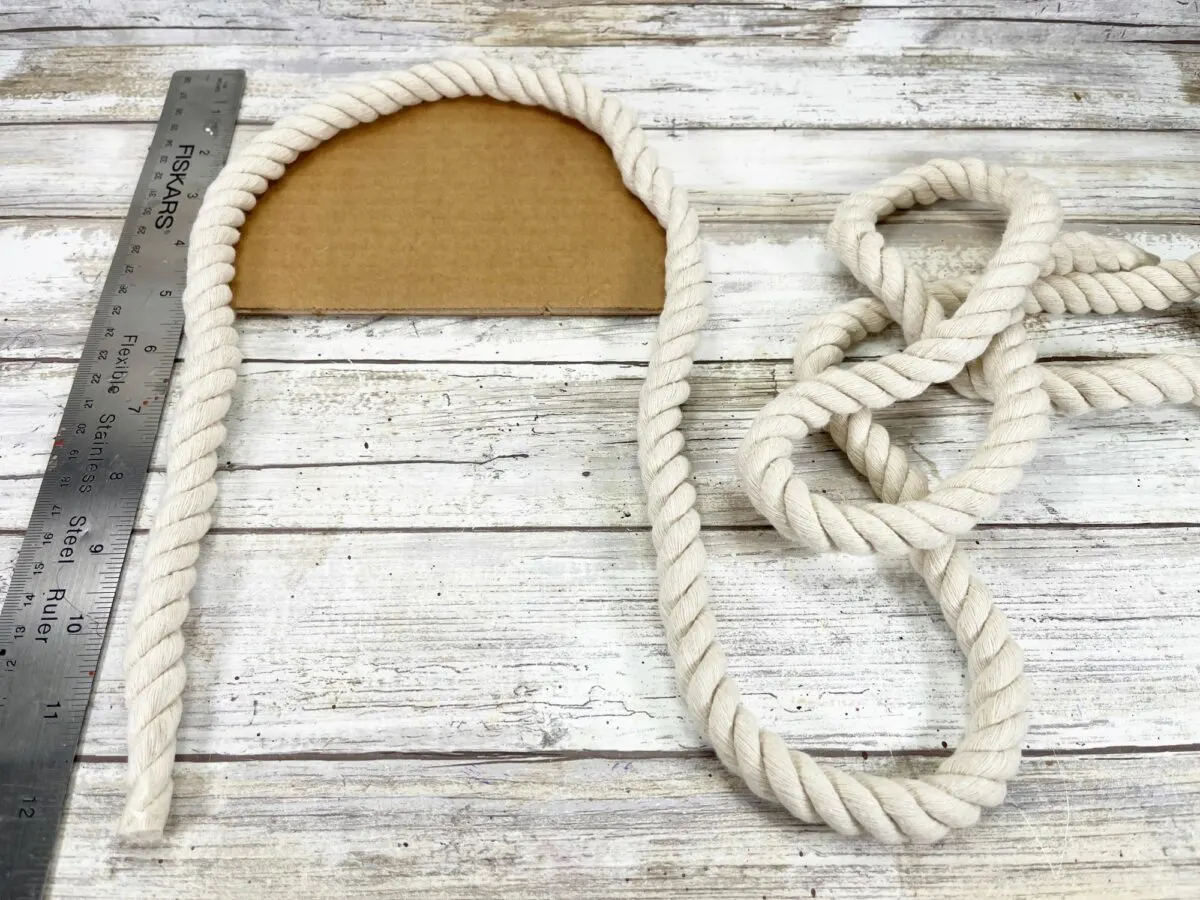 Step 3
Glue that piece of rope to the cardboard base, being sure to cover the cardboard around the edges.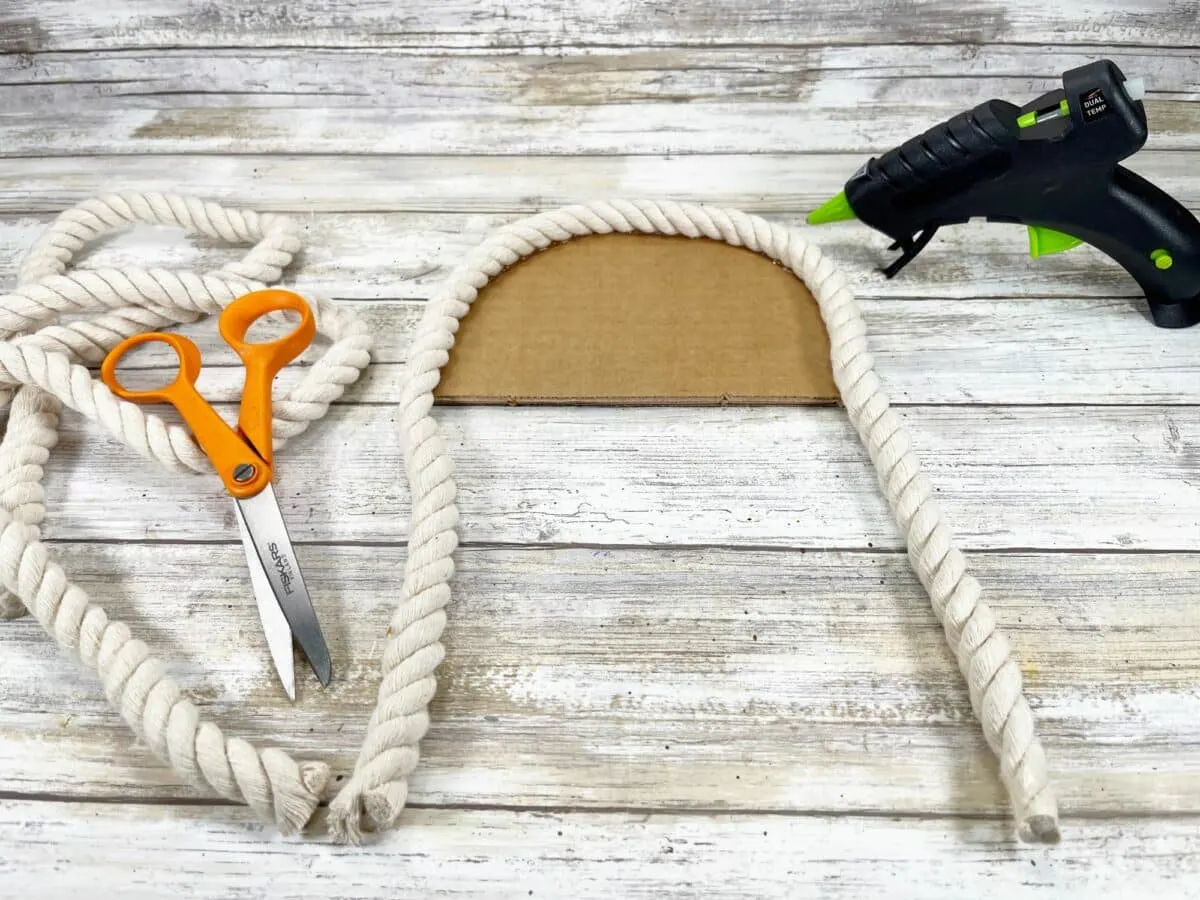 Step 4
Continue this process with more pieces of rope. Each additional piece will be smaller than the first, since you are filling in the smaller gaps inside. However, you want each piece to hang just as long as the first piece, 12 inches from the top of the pattern base.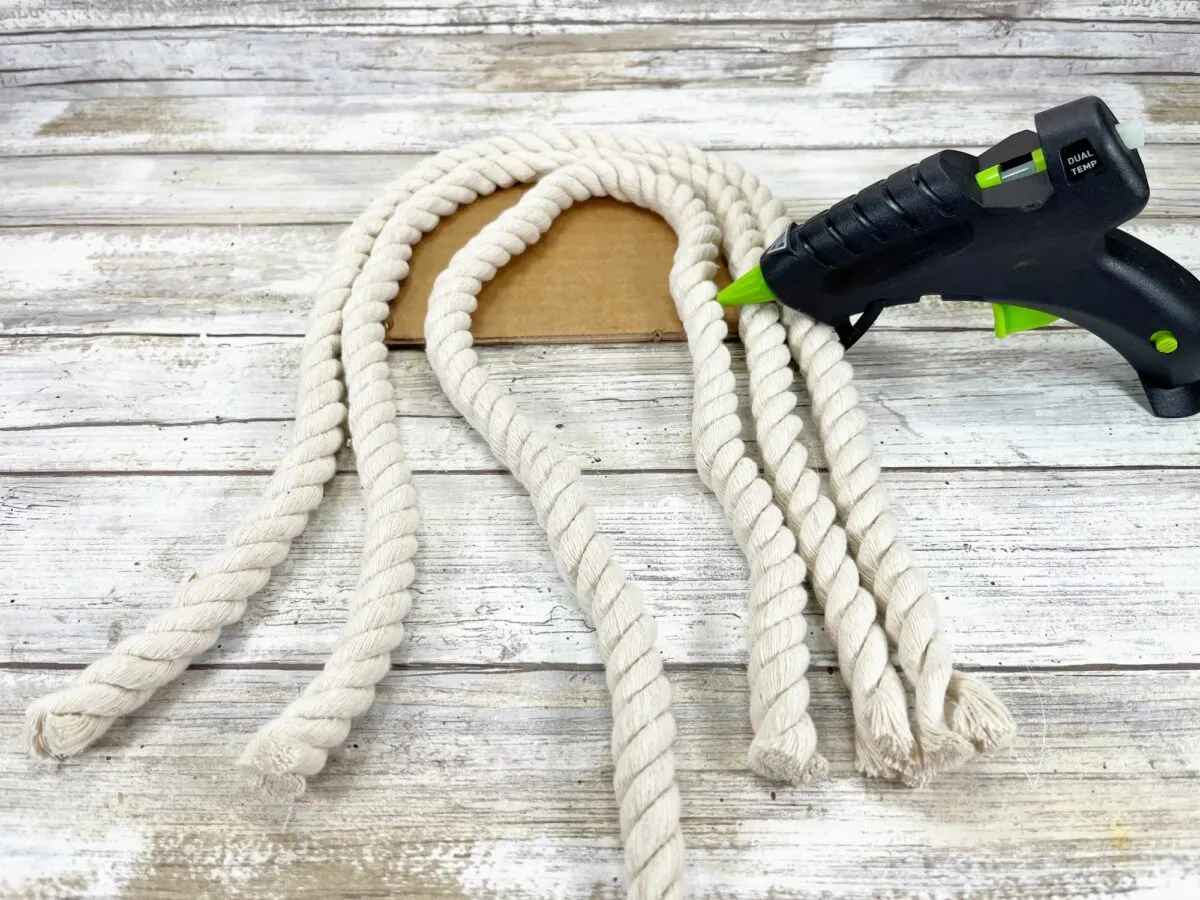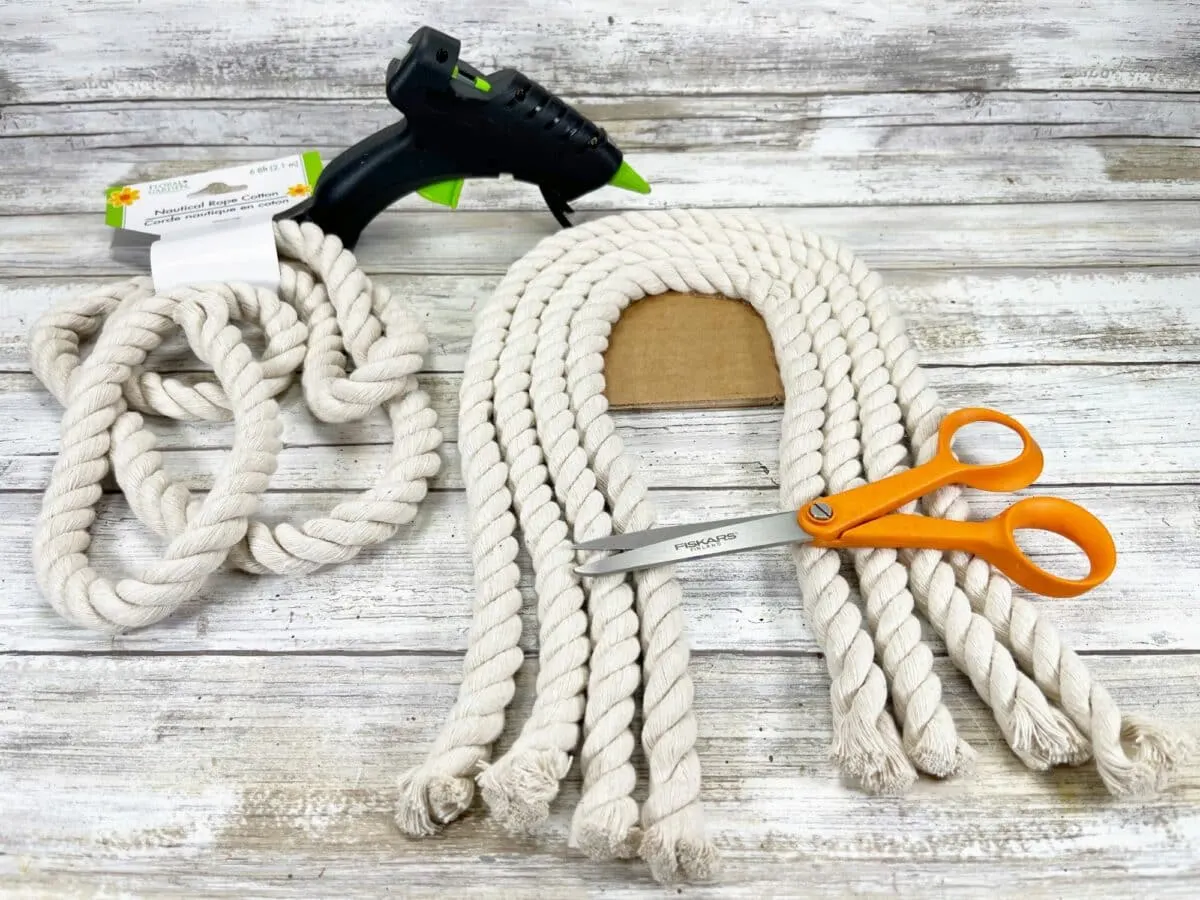 Step 5
If the rope pieces are not all the same length, then trim the ends of the rope ghost to be about the same size in length.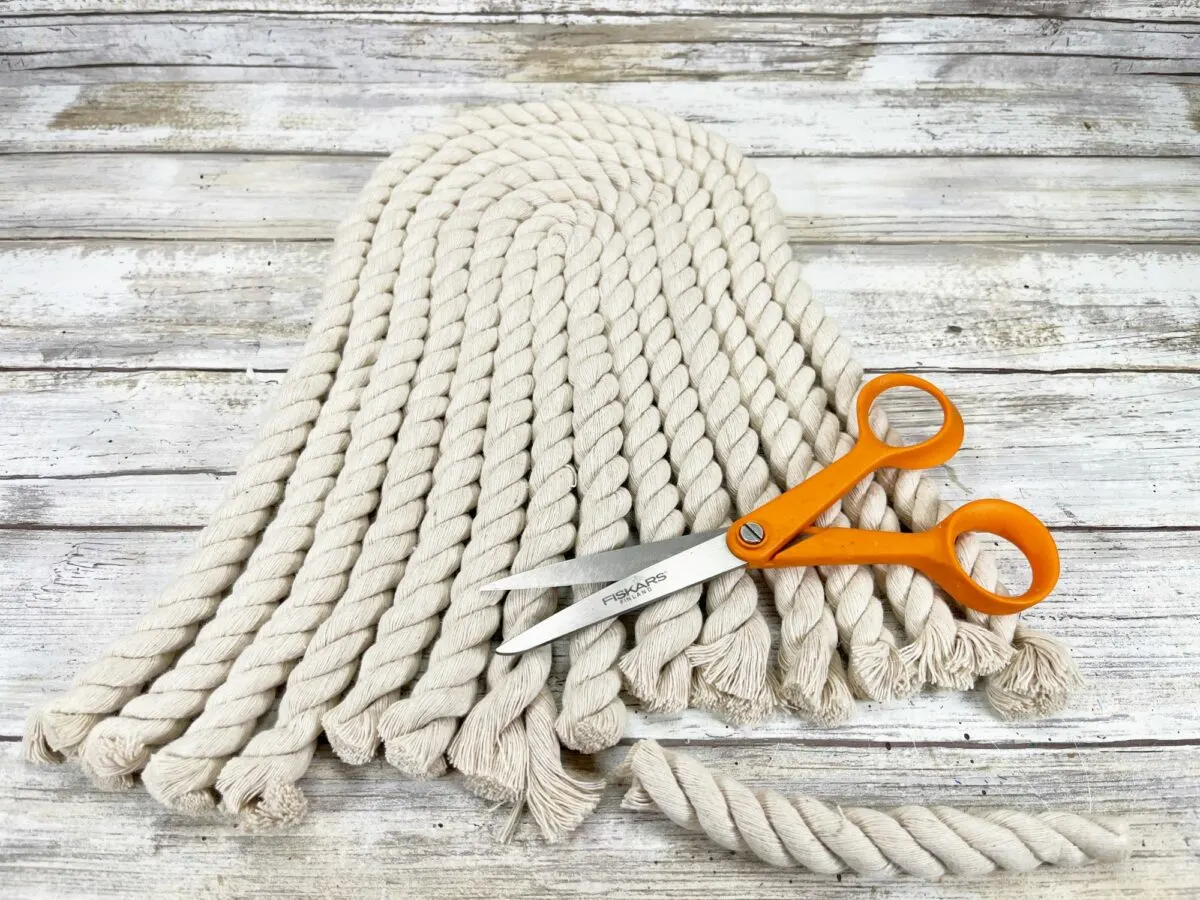 Step 6
Unravel each section of rope by hand. You will unravel the rope up to the point where the cardboard base begins.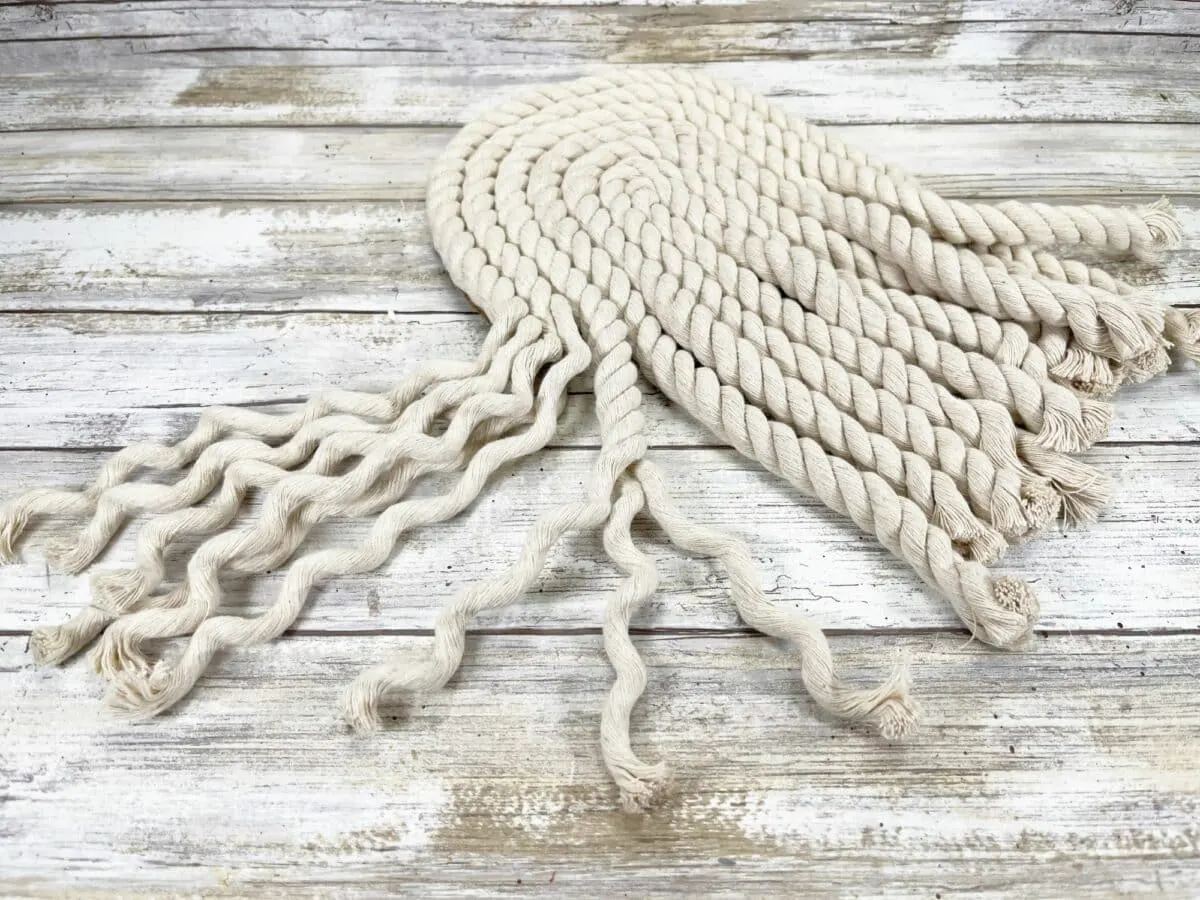 If needed, trim the ends again to make them even or a length that you prefer.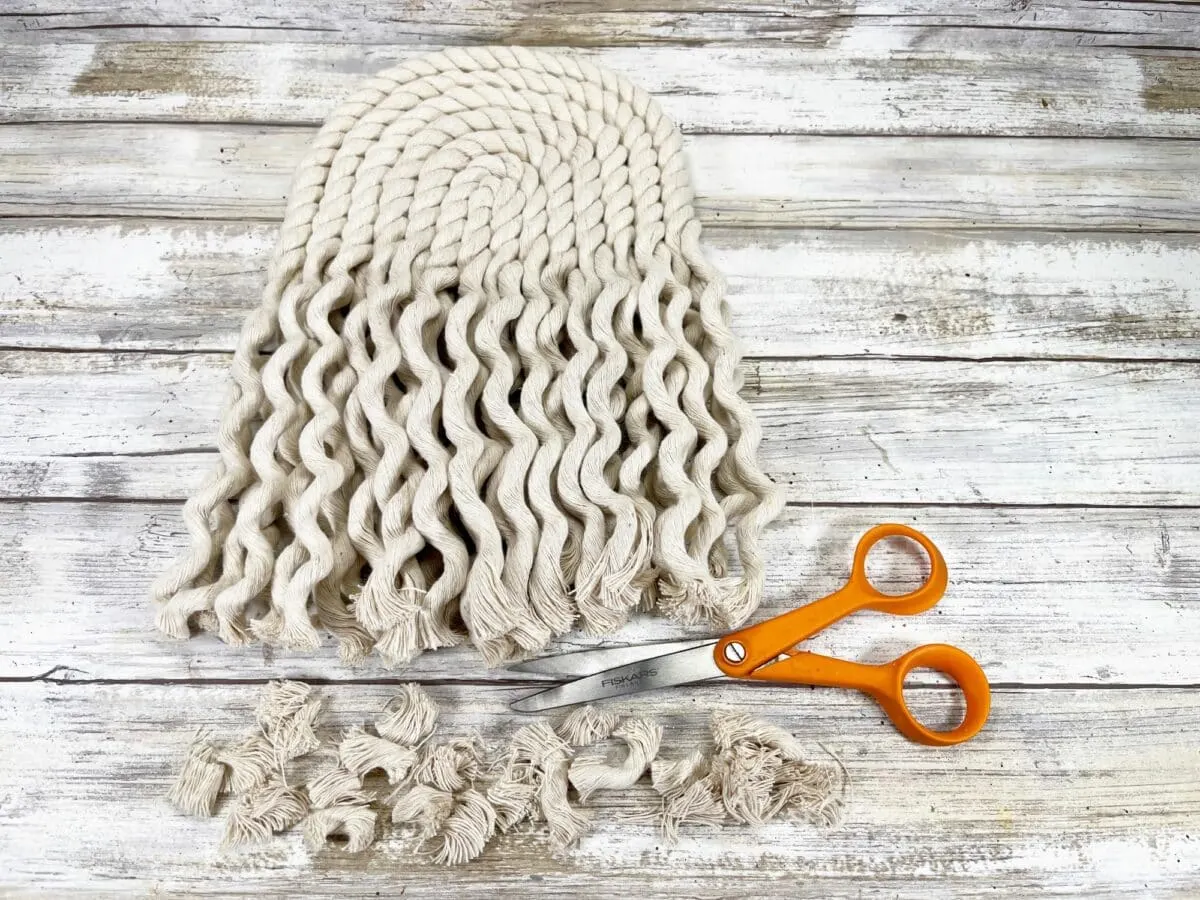 Step 7
Trace or pin the patterns onto black craft felt and then cut out.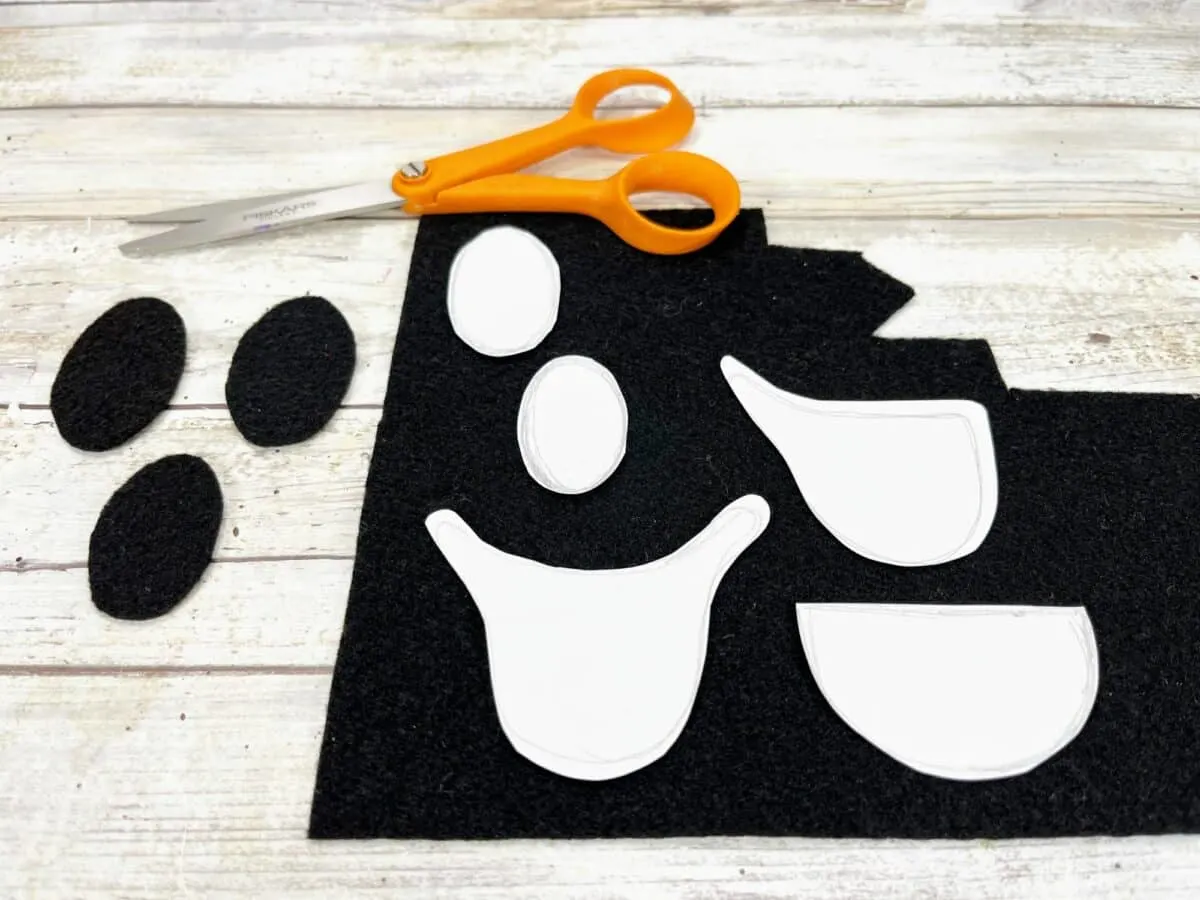 Step 8
Glue the craft felt eyes and mouth to the boho ghost face.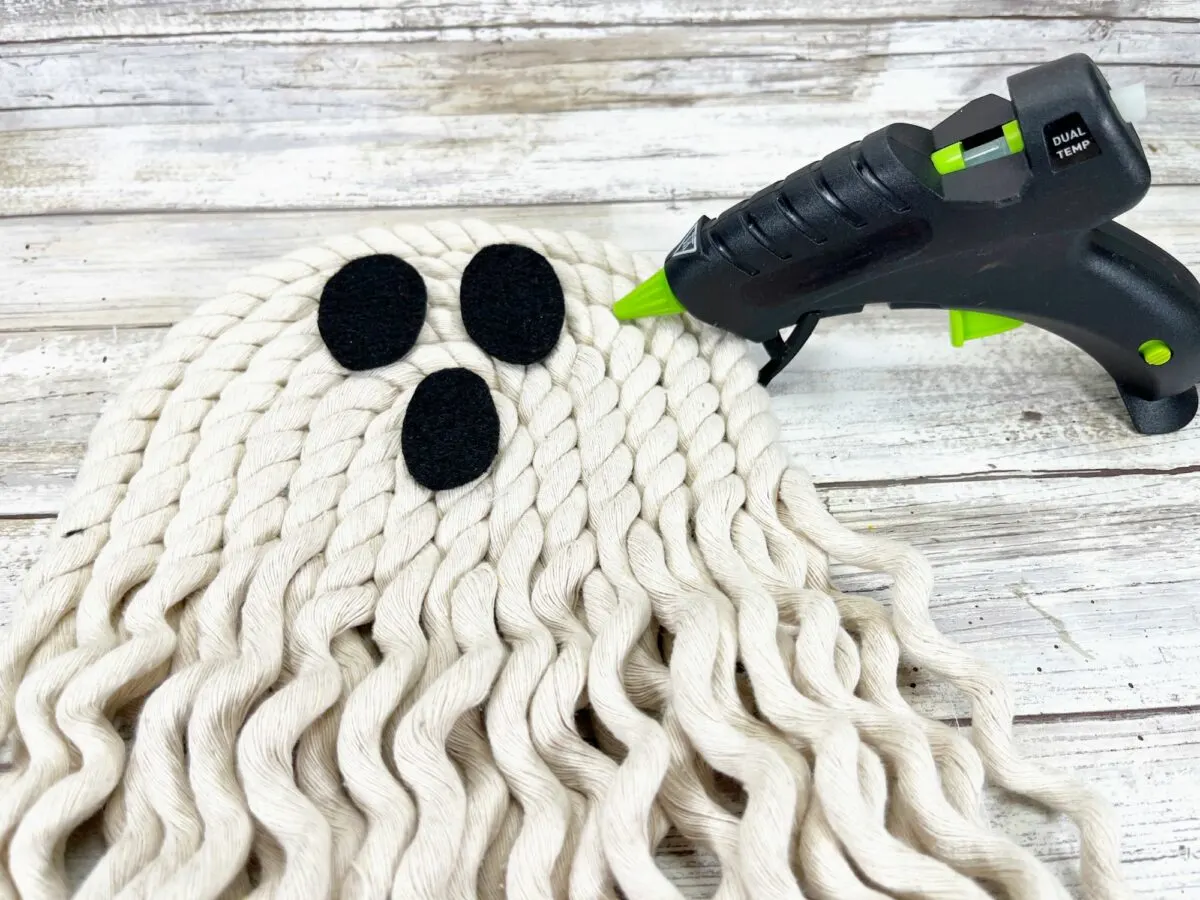 Step 9
Measure a 12" piece of jute twine and cut. Turn the ghost over and glue the jute twine to the back of the cardboard to become a hanger.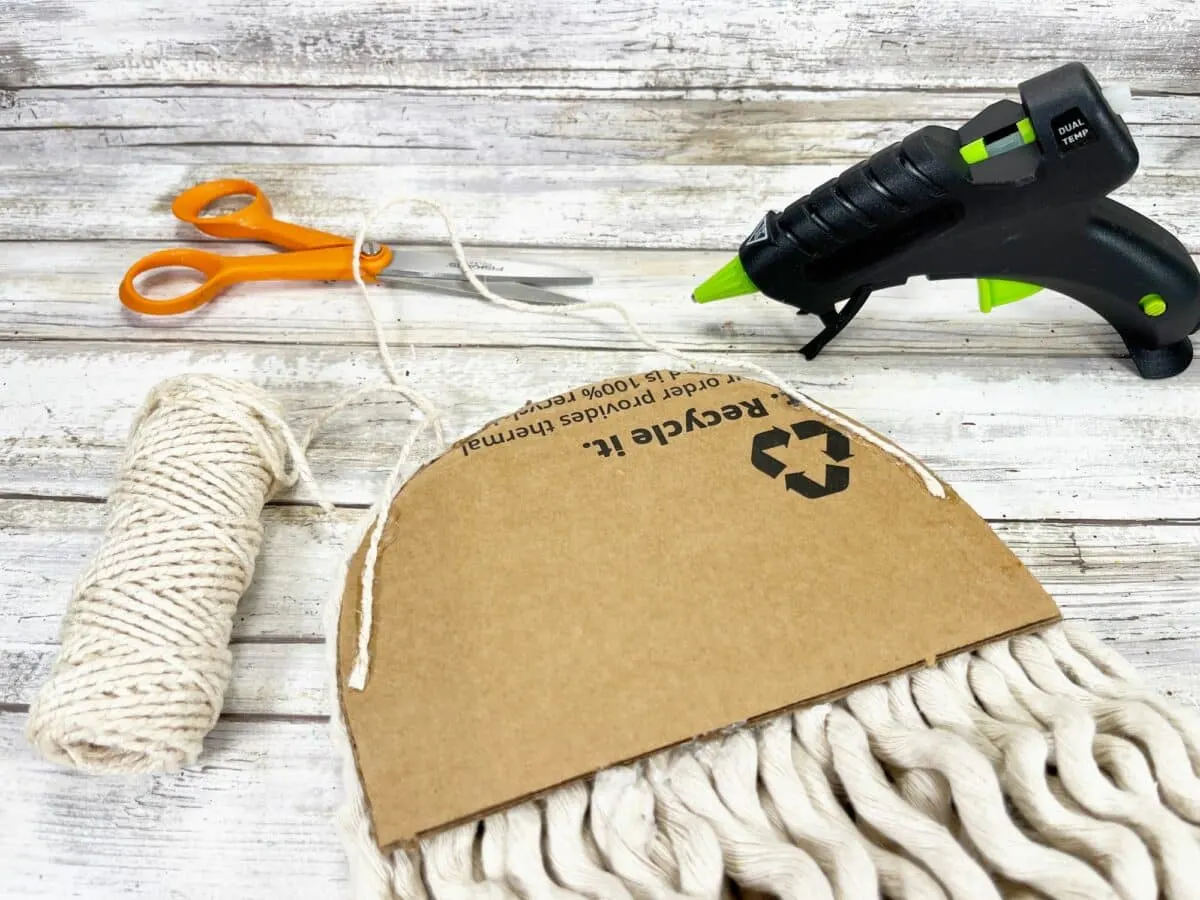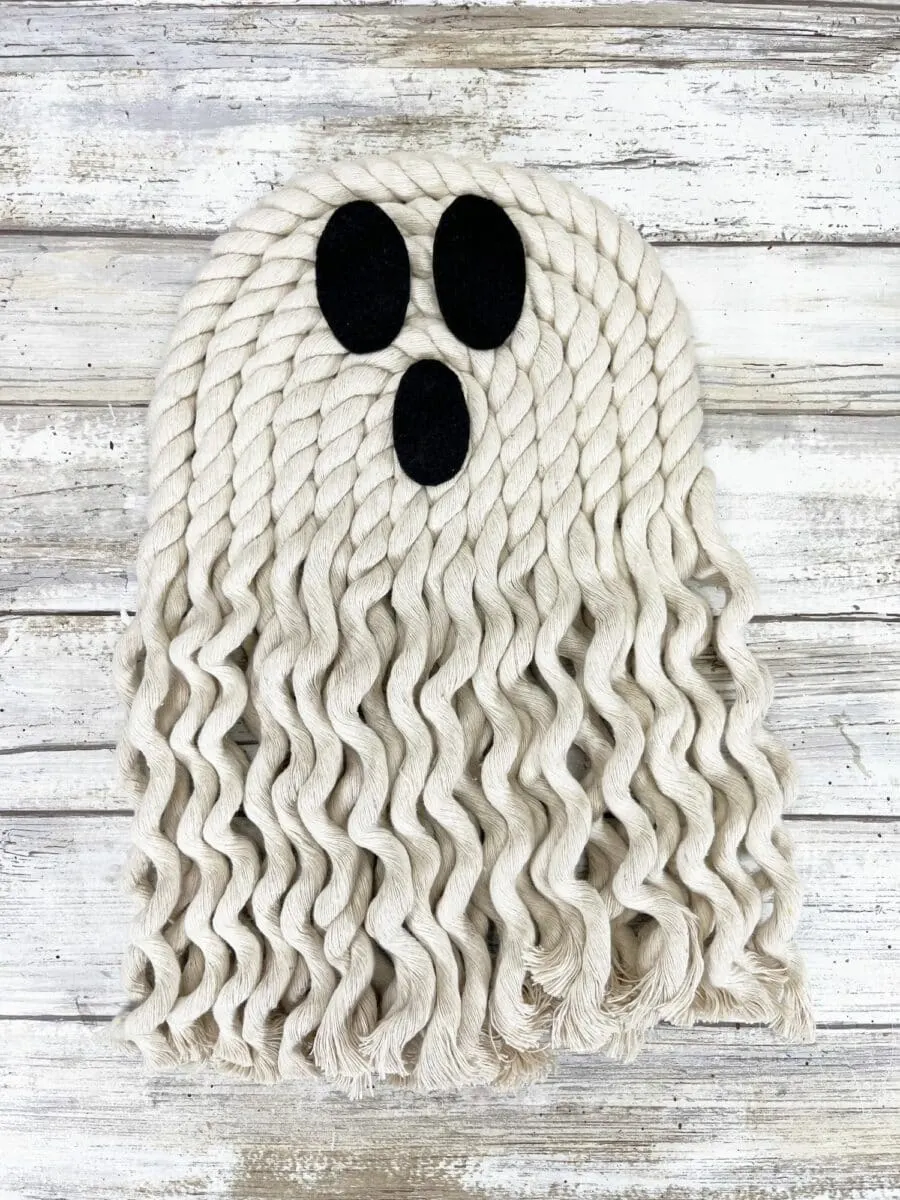 Be sure to Pin This rope ghost craft to save for later!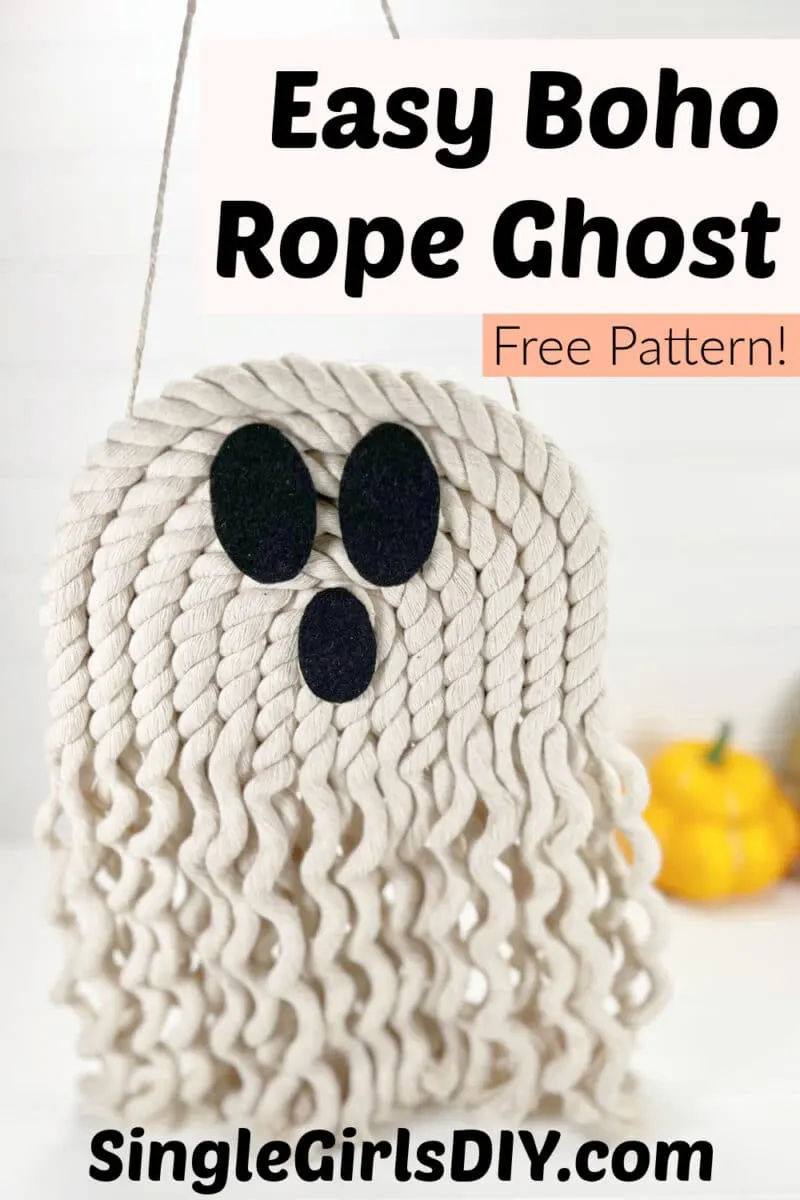 We have many more Halloween crafts you will like!
Want more DIY ghosts? Here are some more great crafts: