Those neon orange foam pumpkins at the Dollar Tree don't look pretty on their own. However, when you transform them with paint and greenery, they can become a pretty autumn decoration!
Our easy succulent pumpkin can be made in 30 minutes or less using Dollar Tree supplies.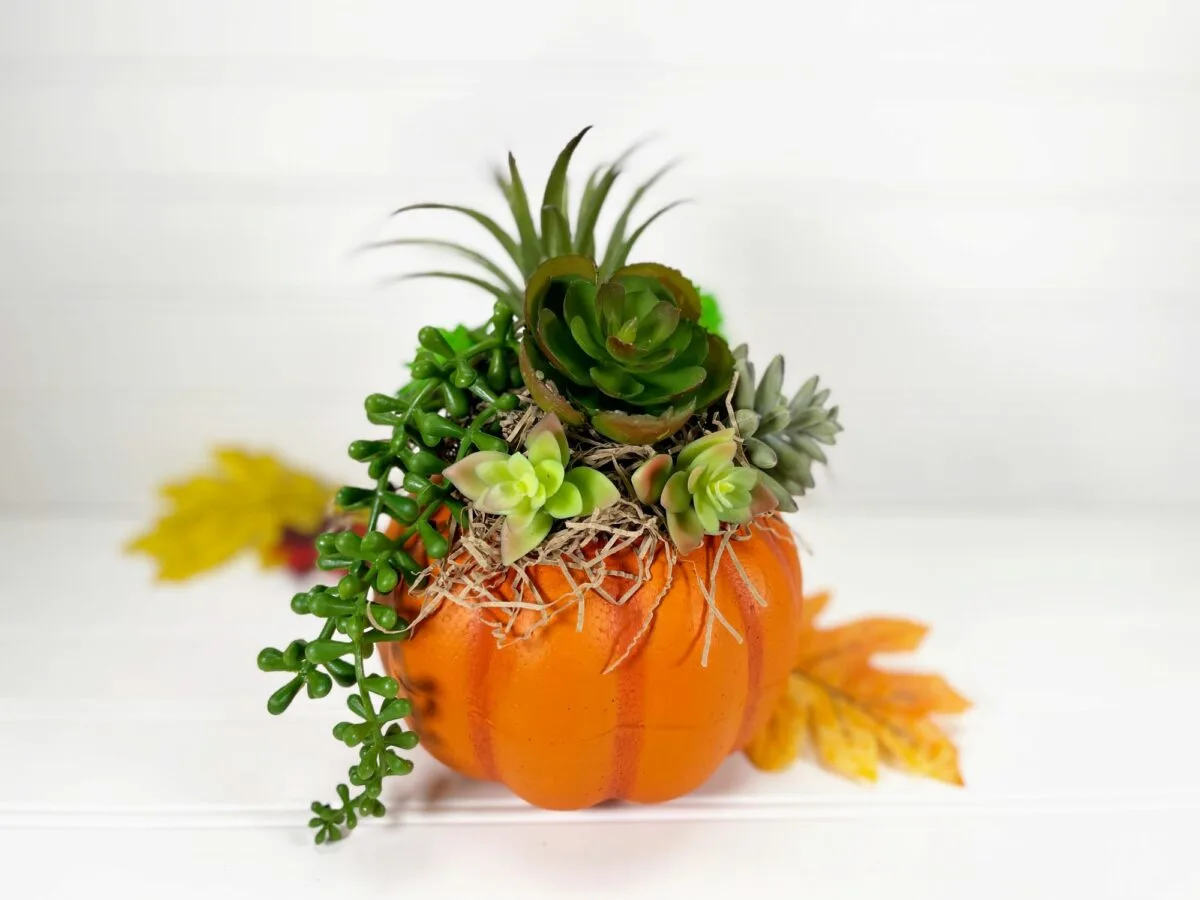 This faux pumpkin with succulents is perfect for decorating a table, adding to your shelves or a fireplace mantel, or placing in a tiered tray display.
No need to remember to water this beautiful plant display!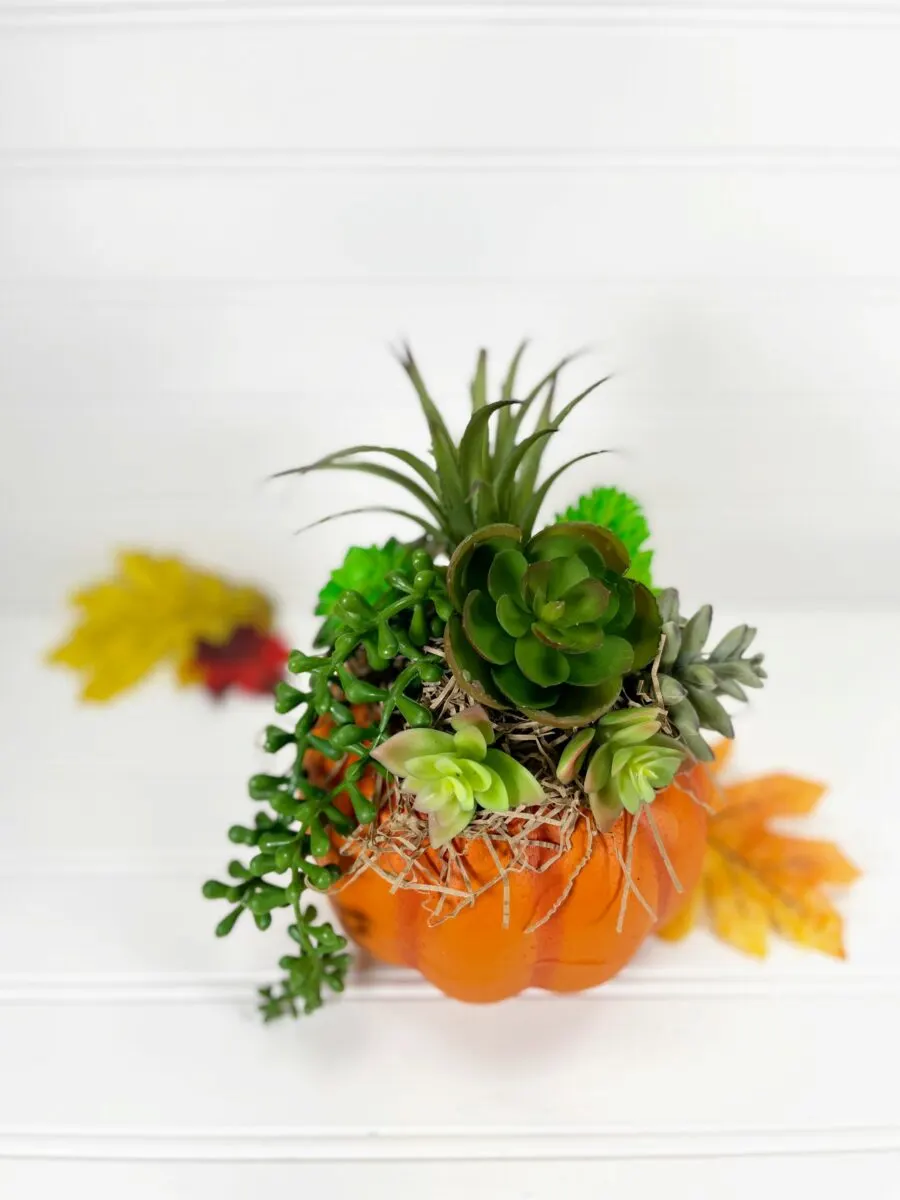 This is just one of our easy Dollar Tree crafts, so be sure to see more of our ideas!
We have also used Dollar Tree succulents to make our Dollar Store Terrariums.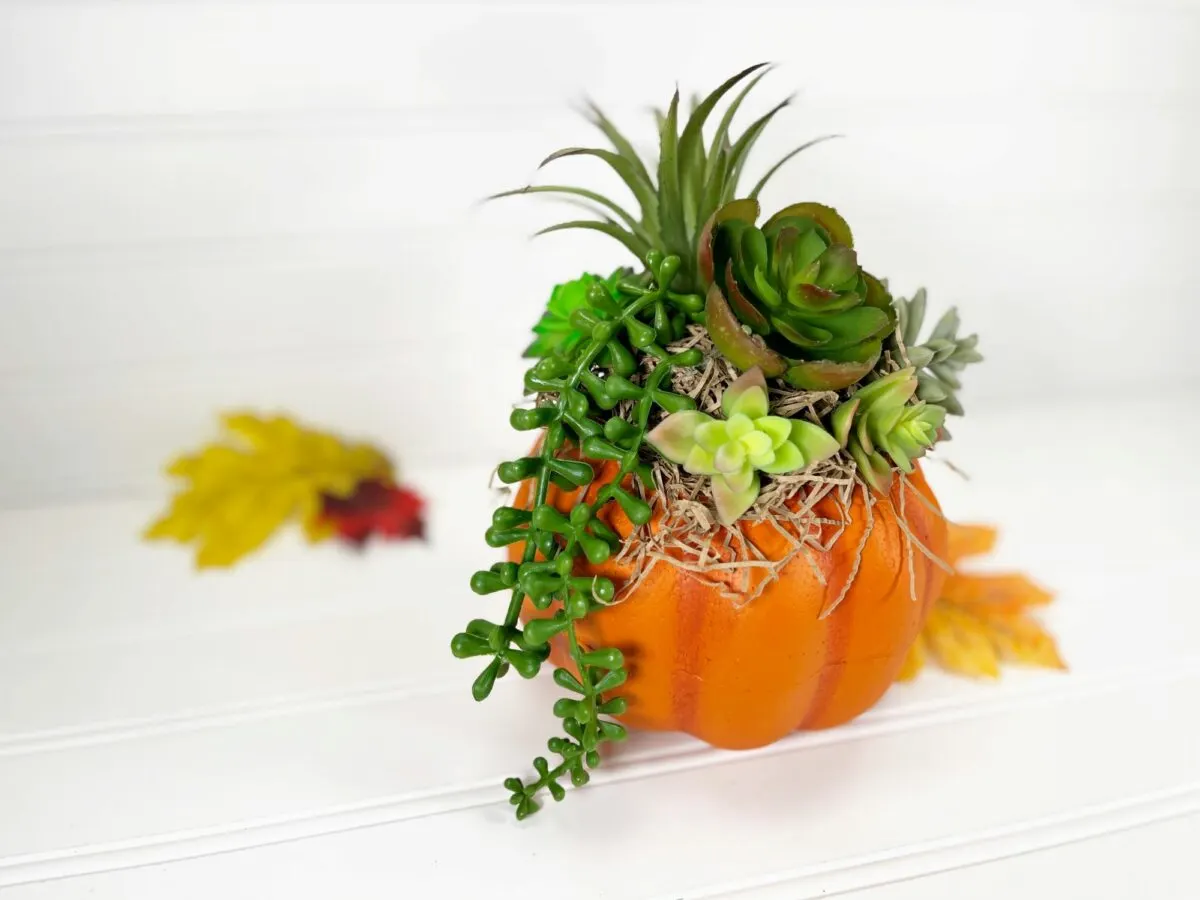 How to Make a Succulent Pumpkin
All supplies, other than paint, were purchased at Dollar Tree.
Supplies
Foam Pumpkin
Assorted Faux Cactus and Succulent Plants (this 11-piece set on Amazon is similar and might end up being cheaper than the Dollar Tree)
Acrylic Craft Paint (Medium Orange and Dark Orange)
2.4″ Styrofoam Ball (also known as floral foam)
Hot Glue Gun or Craft Glue
Moss
Paintbrush
Craft Knife
Wire Cutters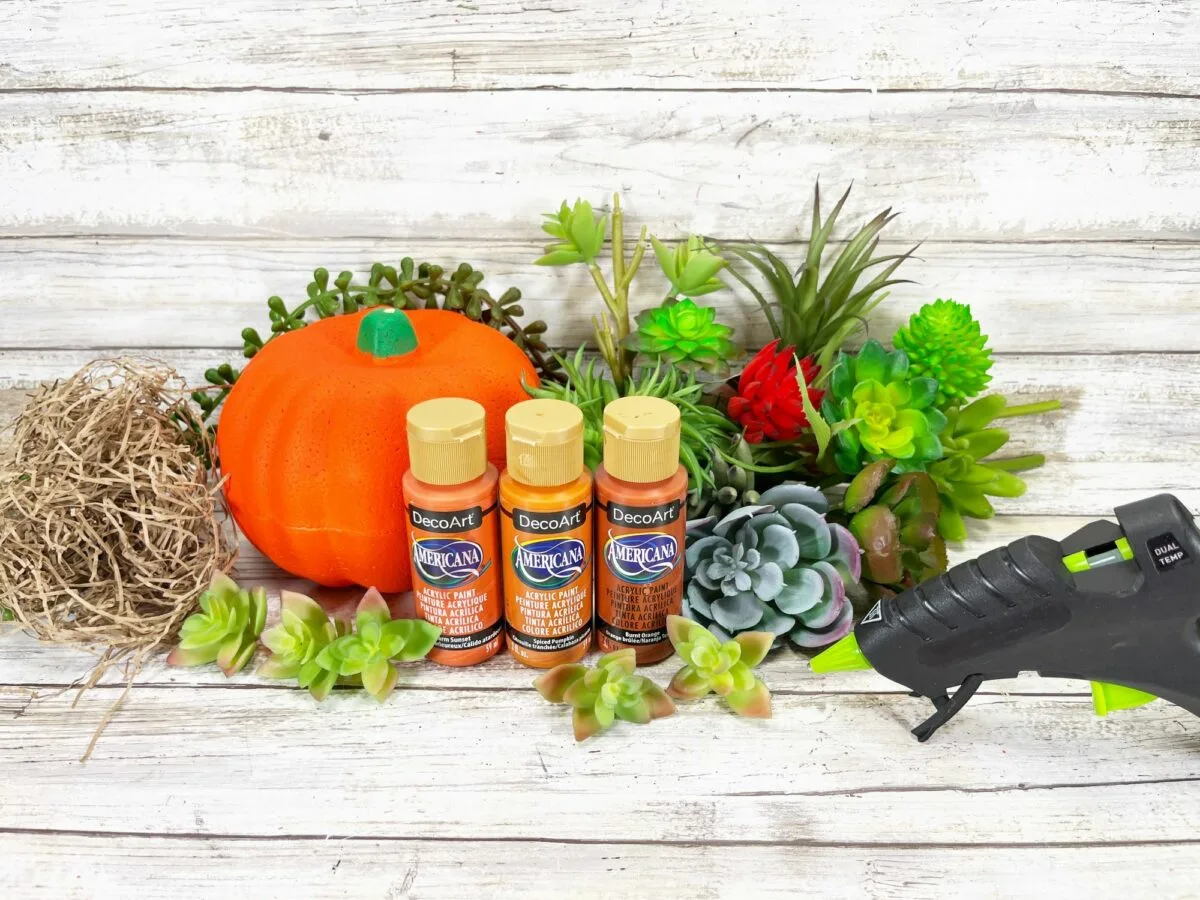 Directions
Step 1
Carve a 2.5" hole in the top center of the foam pumpkin with a craft knife, removing the top. Don't be surprised to find that it is hollow inside!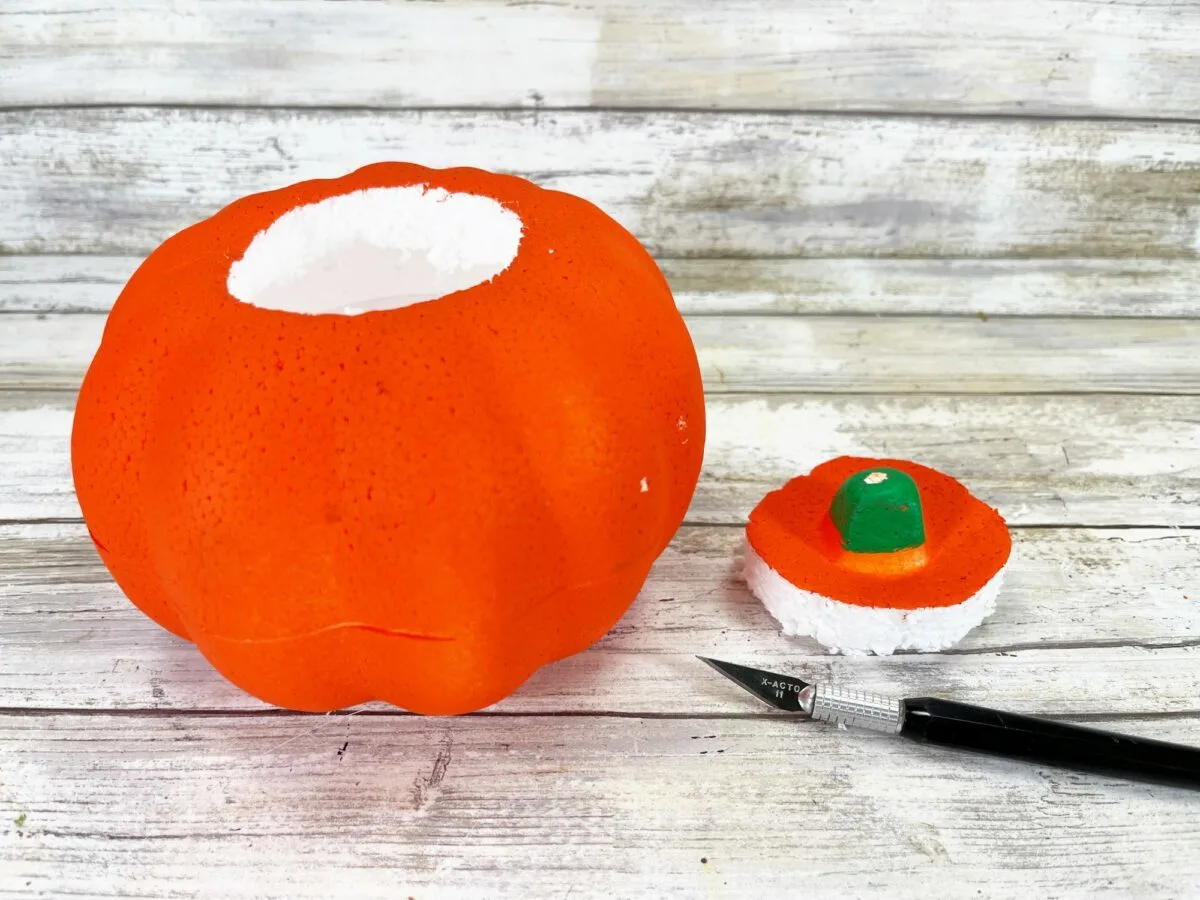 Step 2
Paint the pumpkin with medium orange acrylic craft paint.
Let dry and apply a second coat, if needed.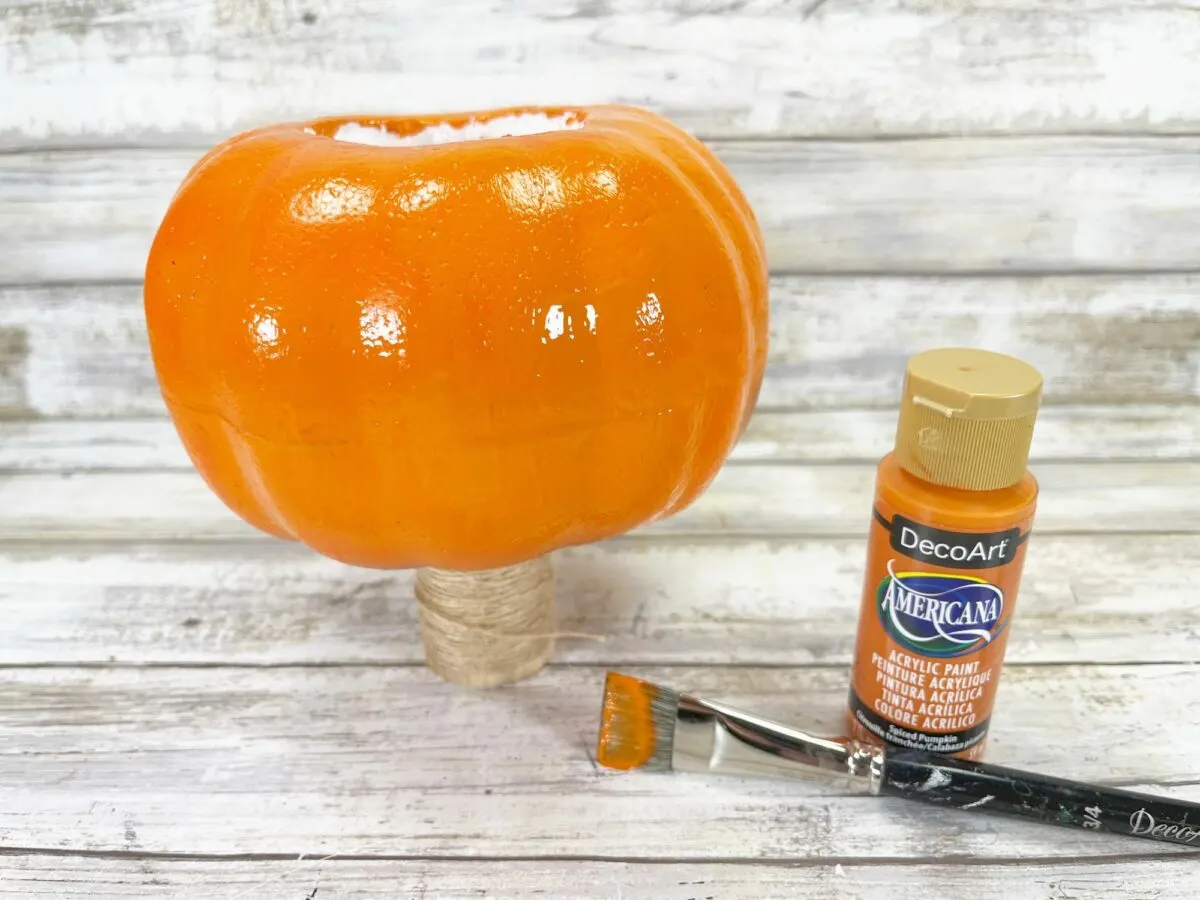 With a dry paintbrush, apply dark orange acrylic craft paint in the ridges of the pumpkin.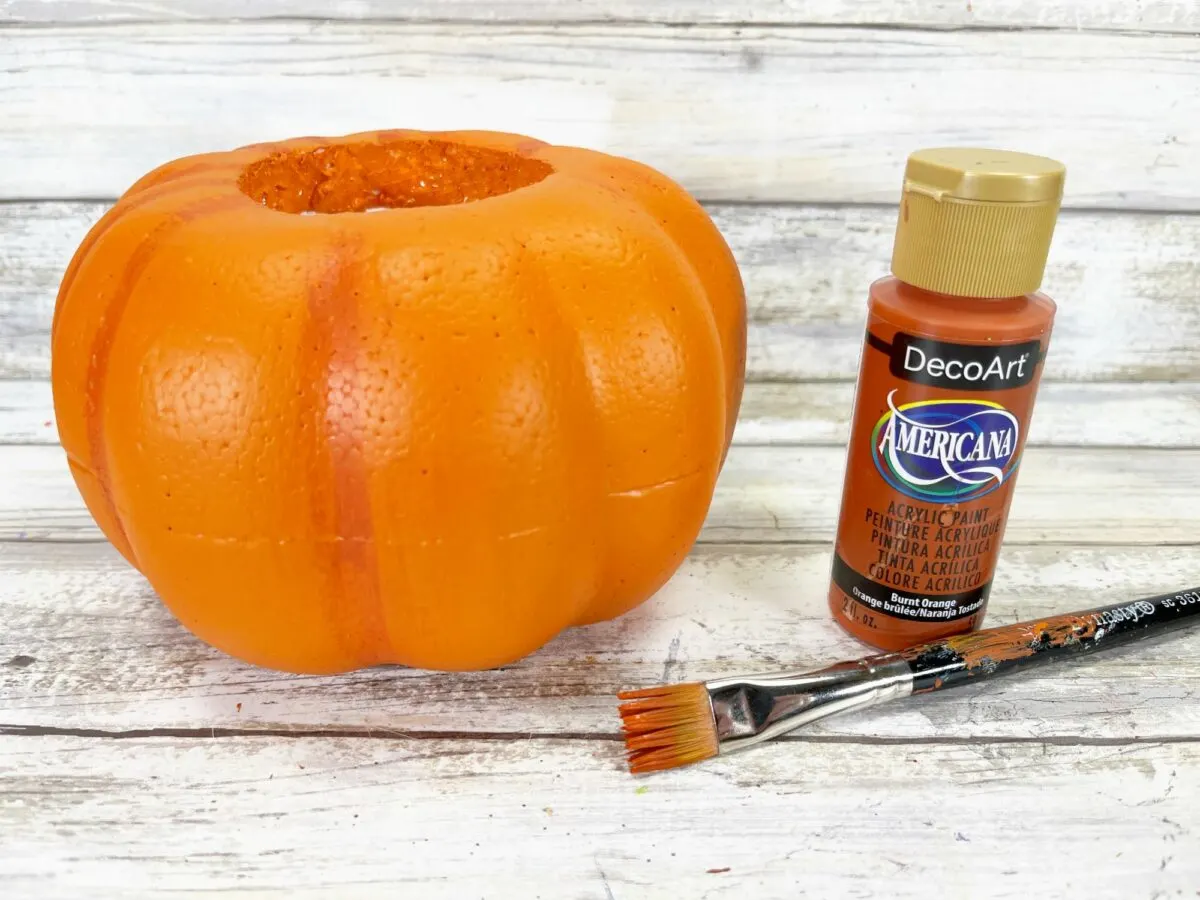 Step 3
Insert the 2.4" styrofoam ball in the opening. It does not need to be pushed all of the way inside the pumpkin.
If the fit is snug, there is no need to glue. However, if it might move around a little bit, then secure it with glue.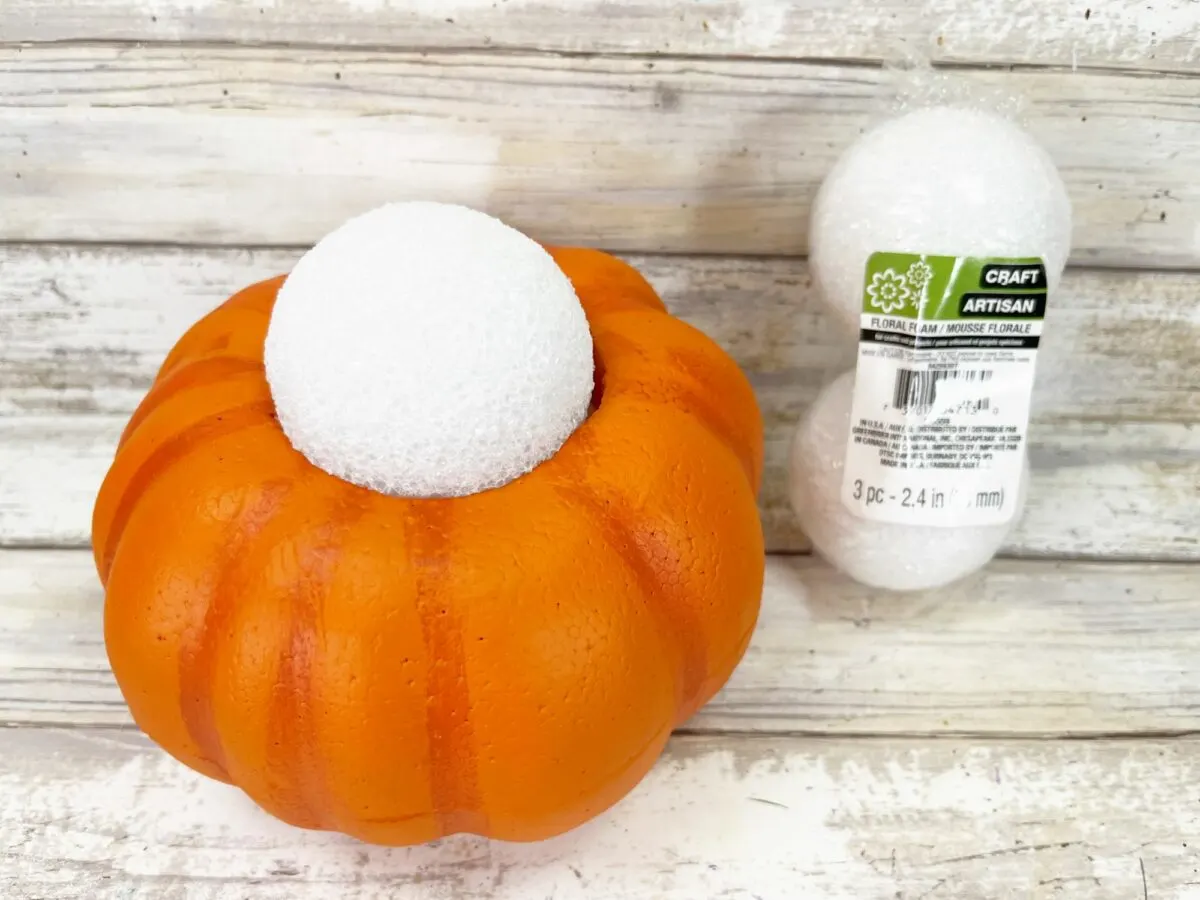 Step 4
Glue a layer of moss over top of the foam ball.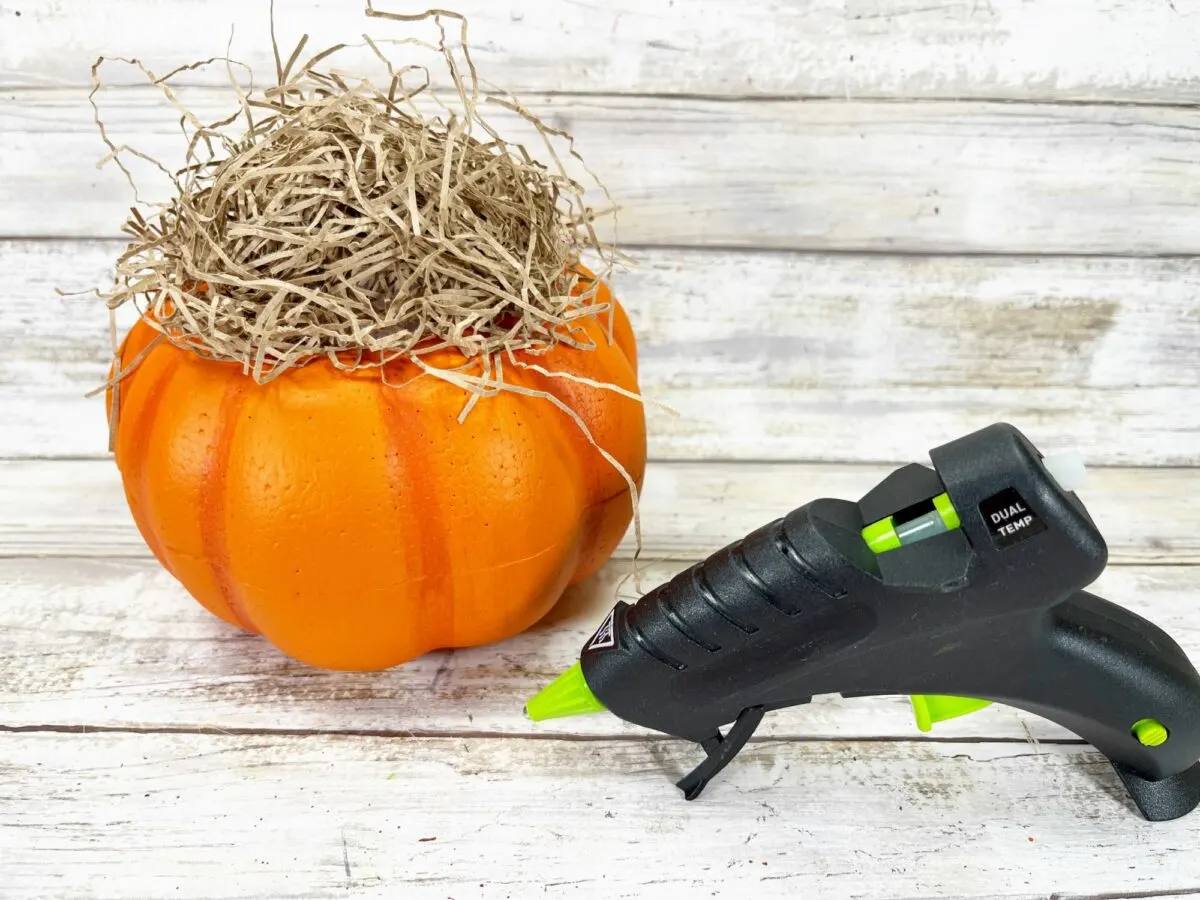 Step 5
Poke a hole in the top of the floral foam ball underneath the moss with a pencil tip.
Using the largest faux cactus, push the stem into the hole and secure with glue.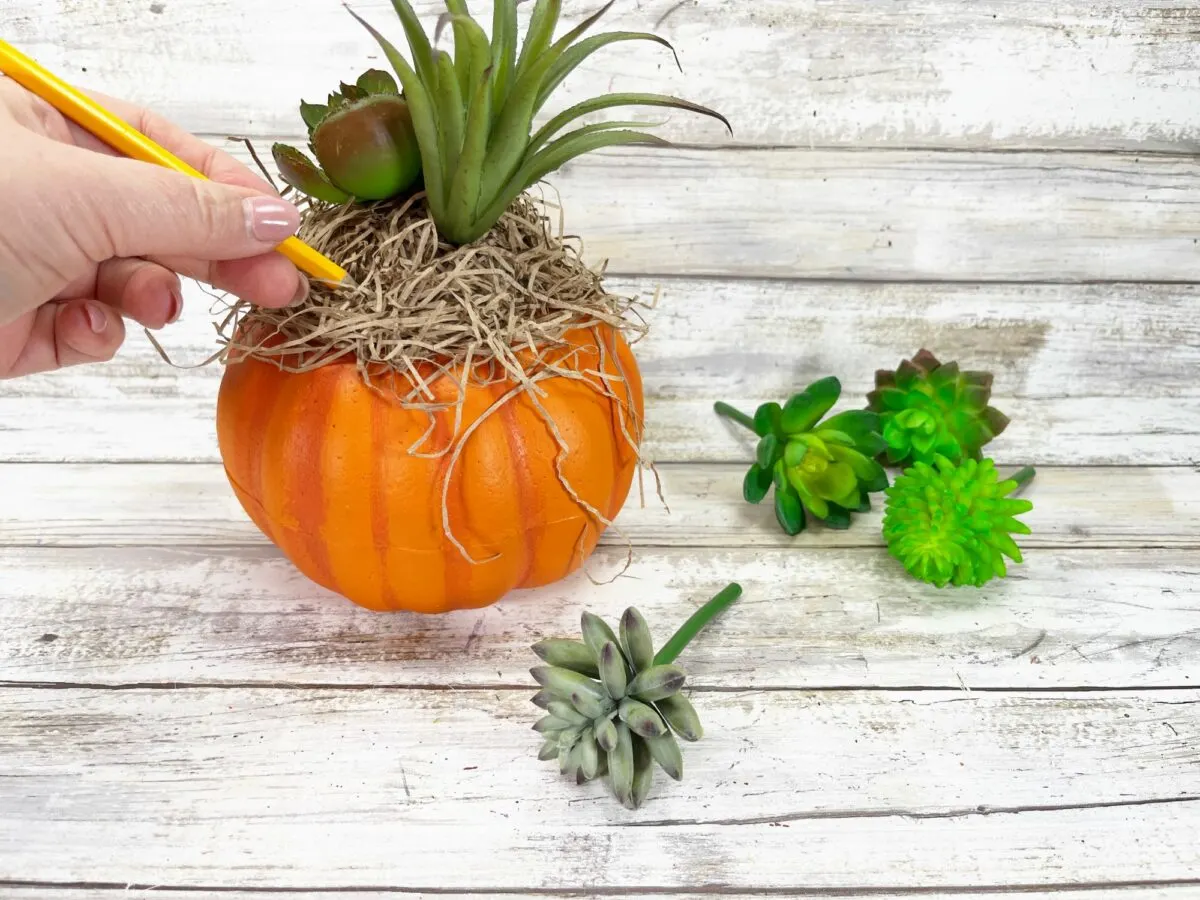 Continue this process of poking a hole in the styrofoam ball and then inserting a succulent stem.
You will want to vary the height of the plants, with some high and some low. Also vary the colors.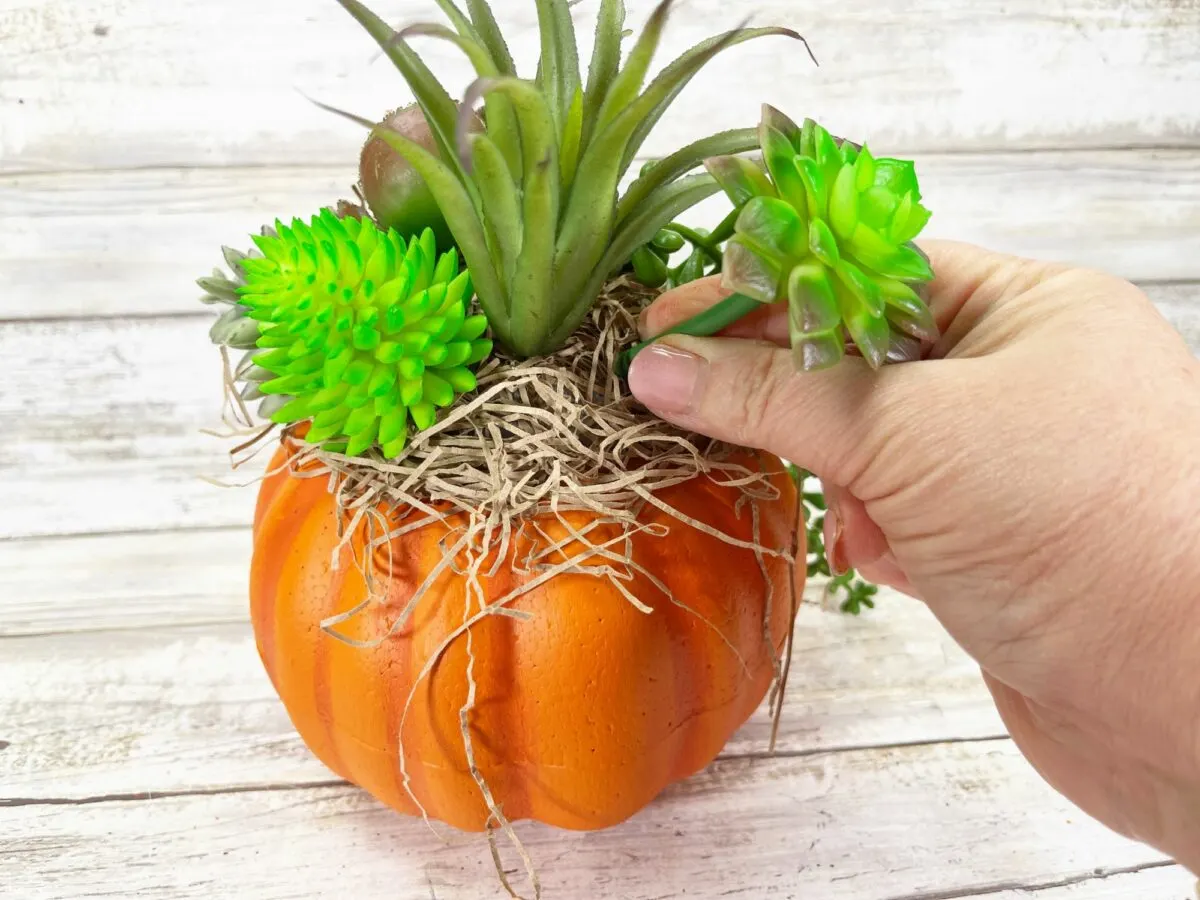 Step 6
Using wire cutters, separate some of the long cactus strands into smaller pieces and insert them into the foam ball base.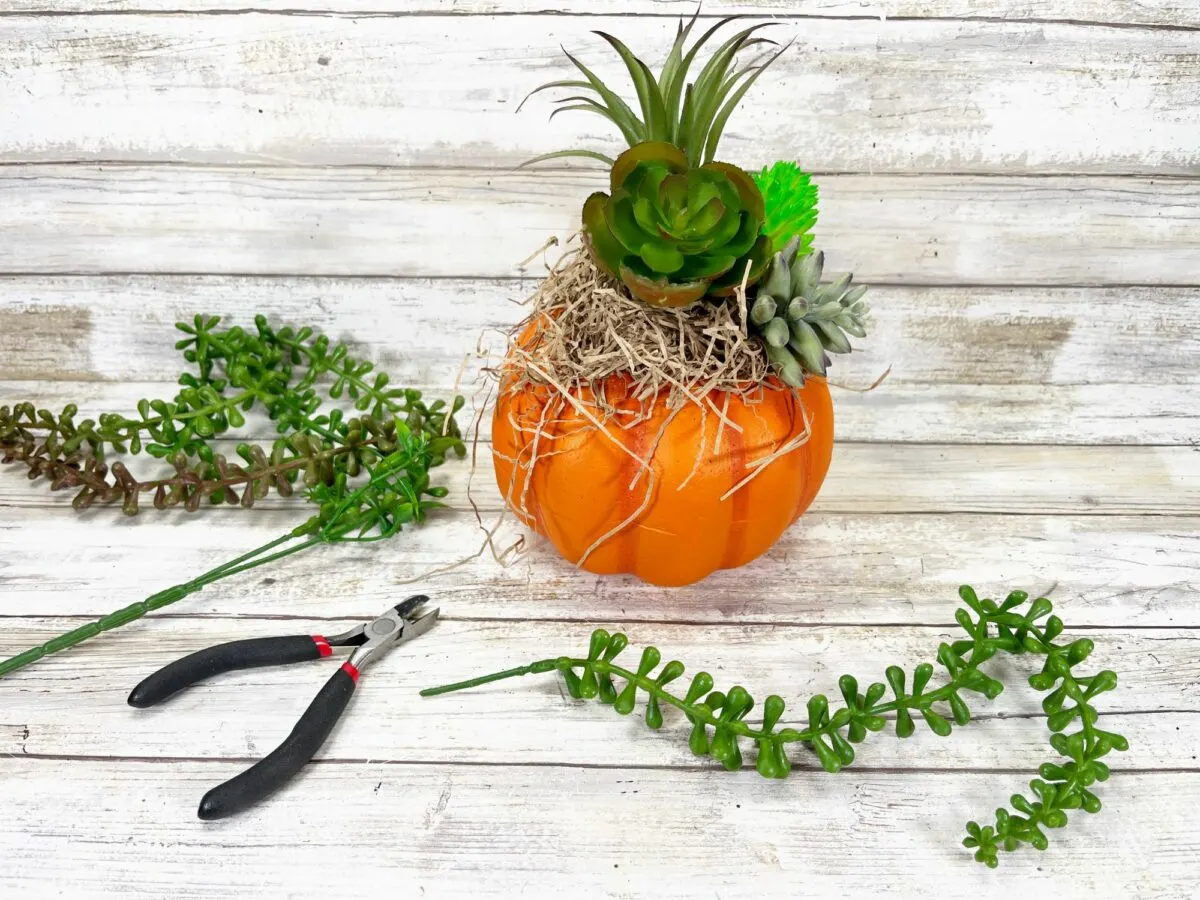 Fill in all of the smaller areas with little cactus pieces cut off of a larger cactus stem.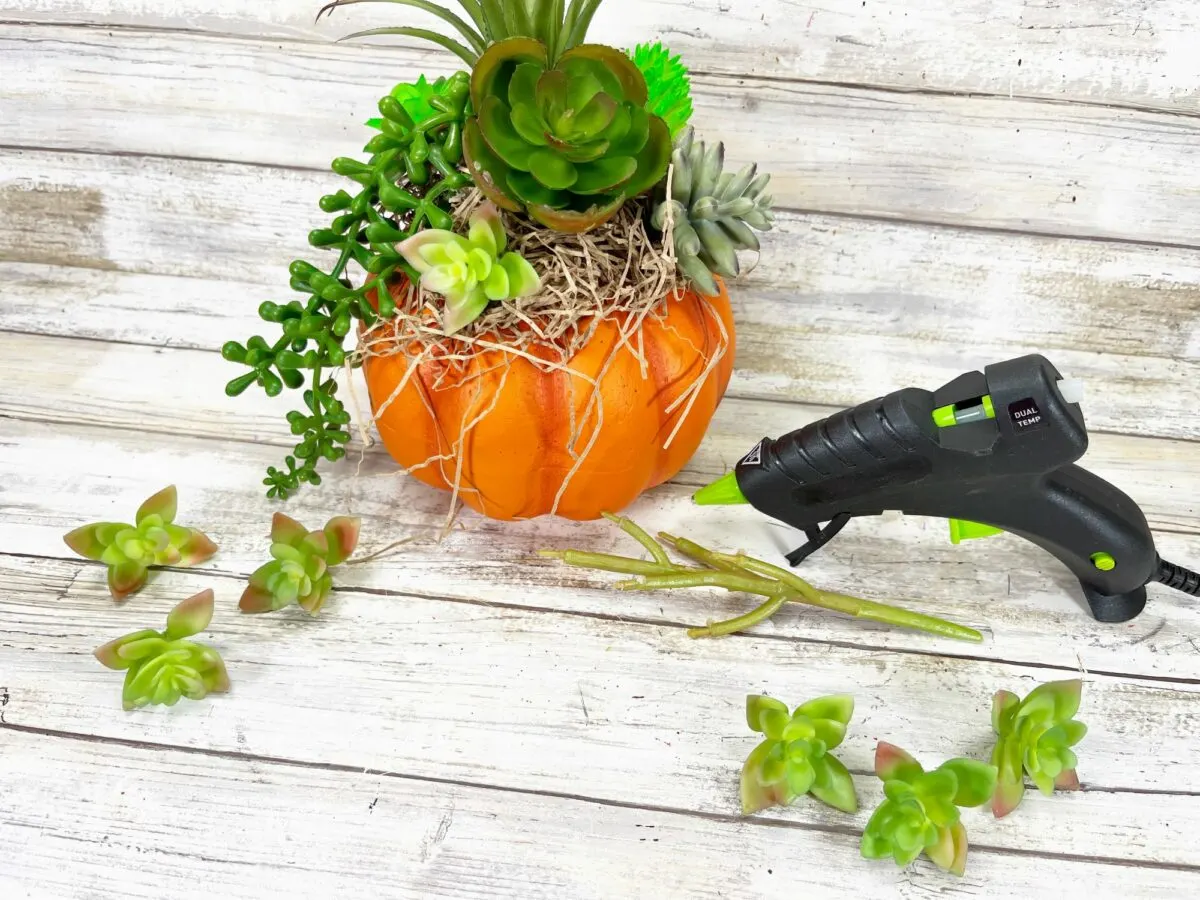 You may be able to just slide the plants off of the stem. If you can't, then use wire cutters to remove small pieces.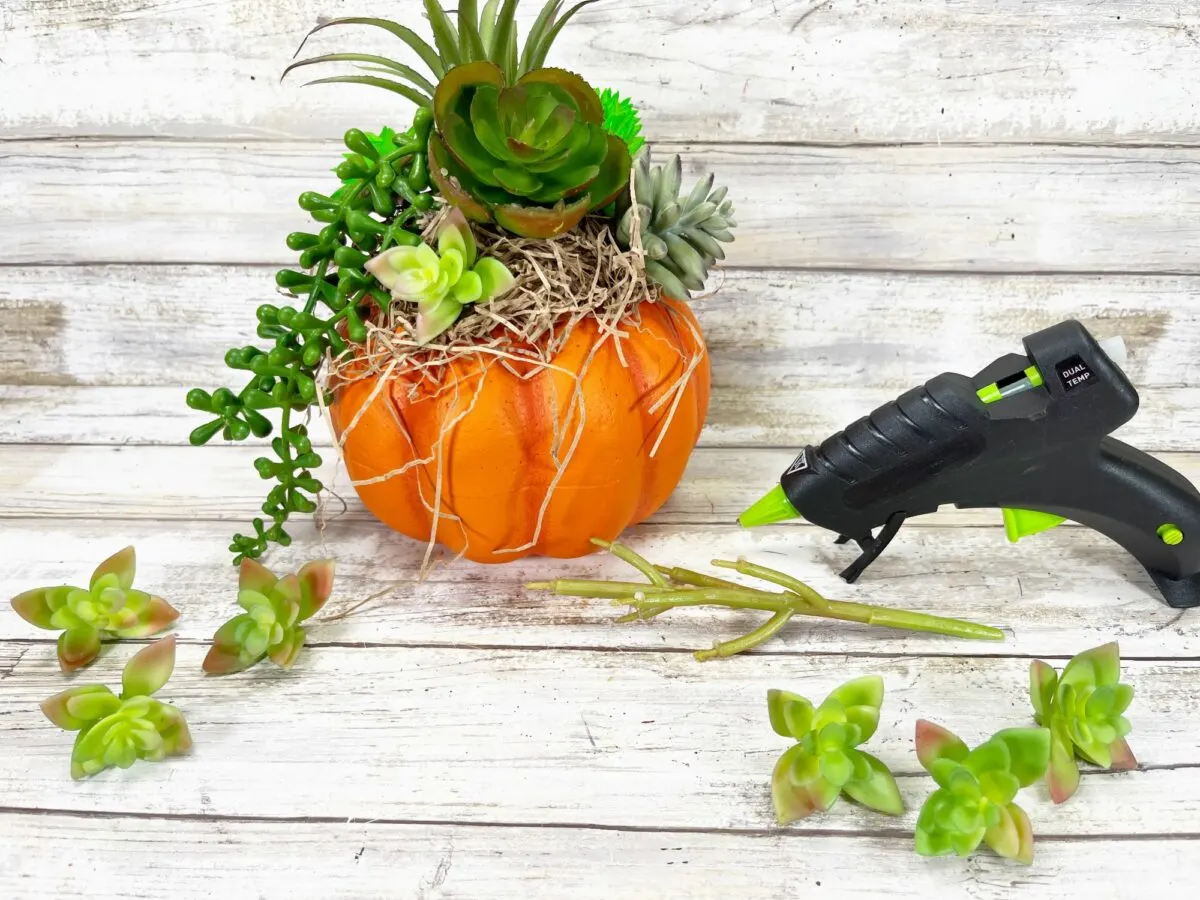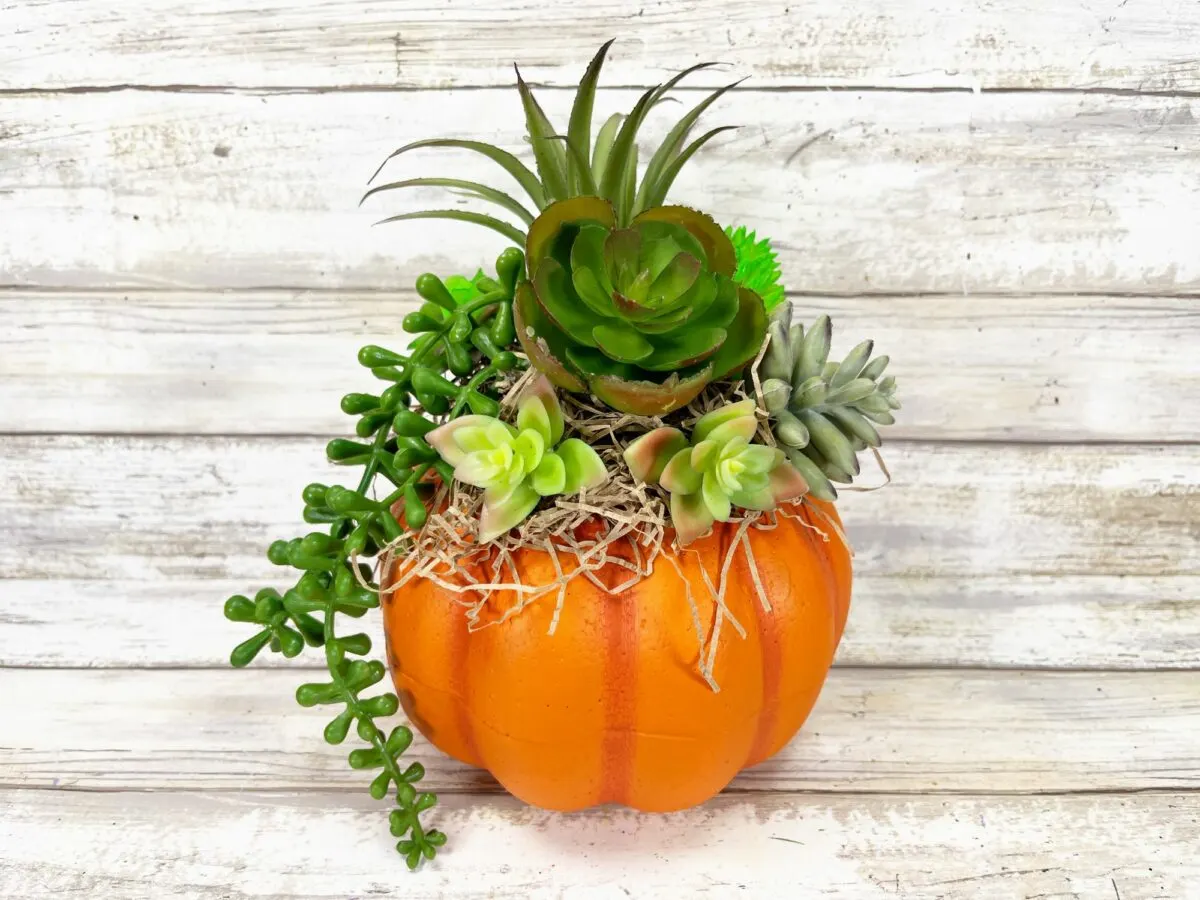 Be sure to Pin This DIY succulent pumpkin to save for later!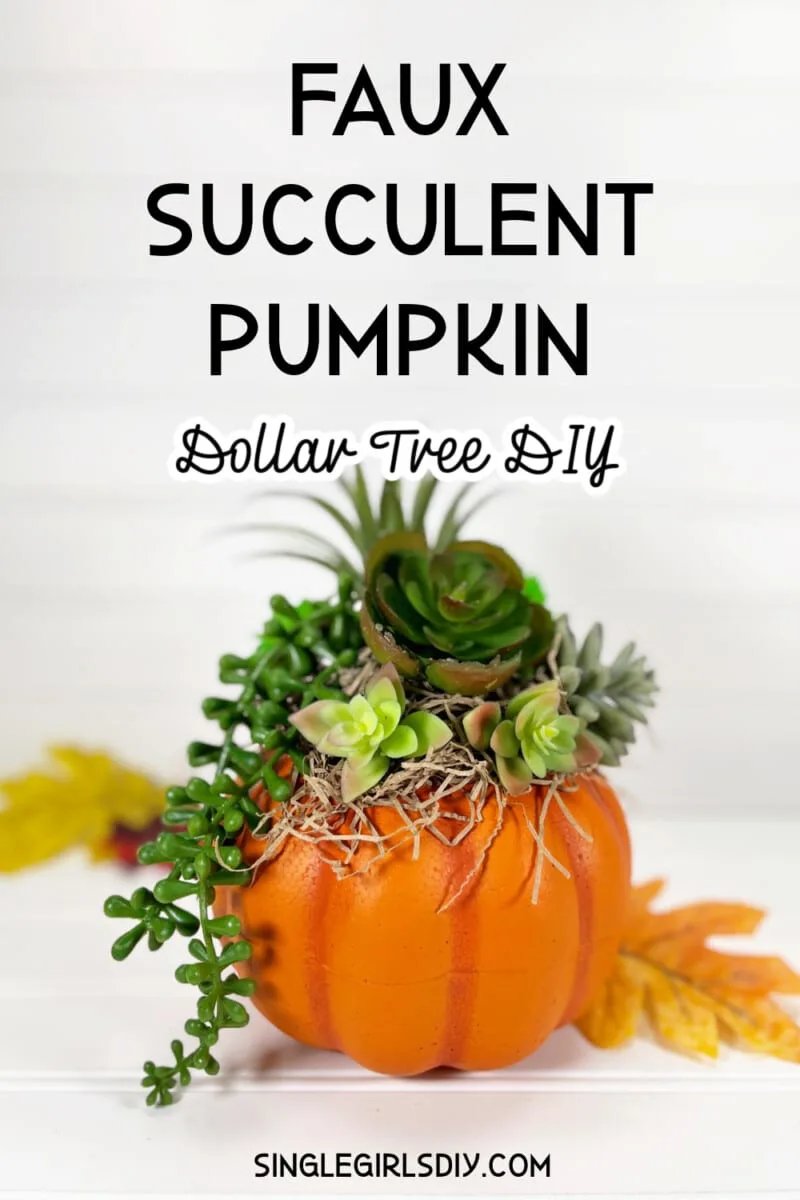 You may also want to see our pretty pumpkin vase flower arrangement. It uses fresh flowers and is just as pretty.