These mason jar Christmas lanterns are a great way to add a subtle glow to your holiday festivities, or use as a night light for kids.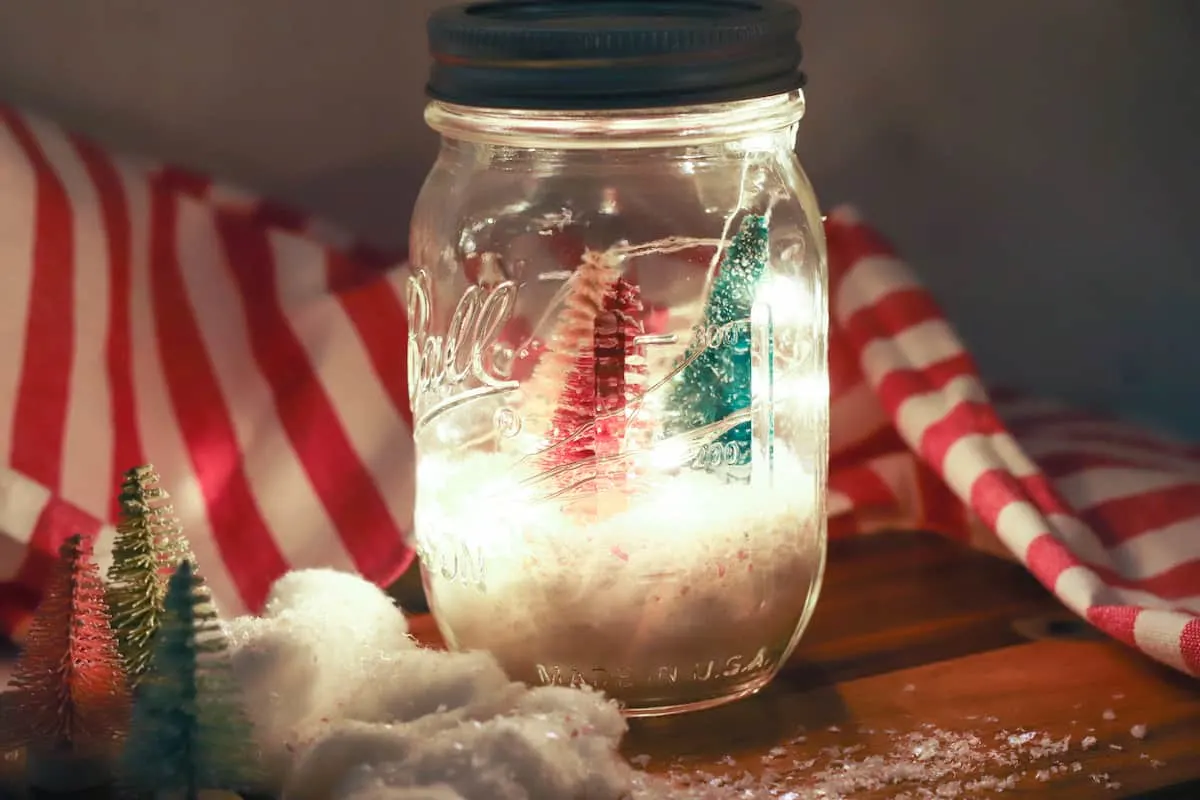 Oh, how I love mason jars! They seem to be good for all kinds of crafts. And the holidays are no exception!
These Christmas mason jar luminaries are so easy to make you need no crafting skills whatsoever!
Make a few lanterns to use for:
Shelf decor
Small light in the kitchen
Night light for kids or a guest room
Hostess gift
Porch decor
If you want even more glass jar crafts, be sure to see my mason jar gnome. I've also made this really easy Christmas centerpiece from painted mason jars.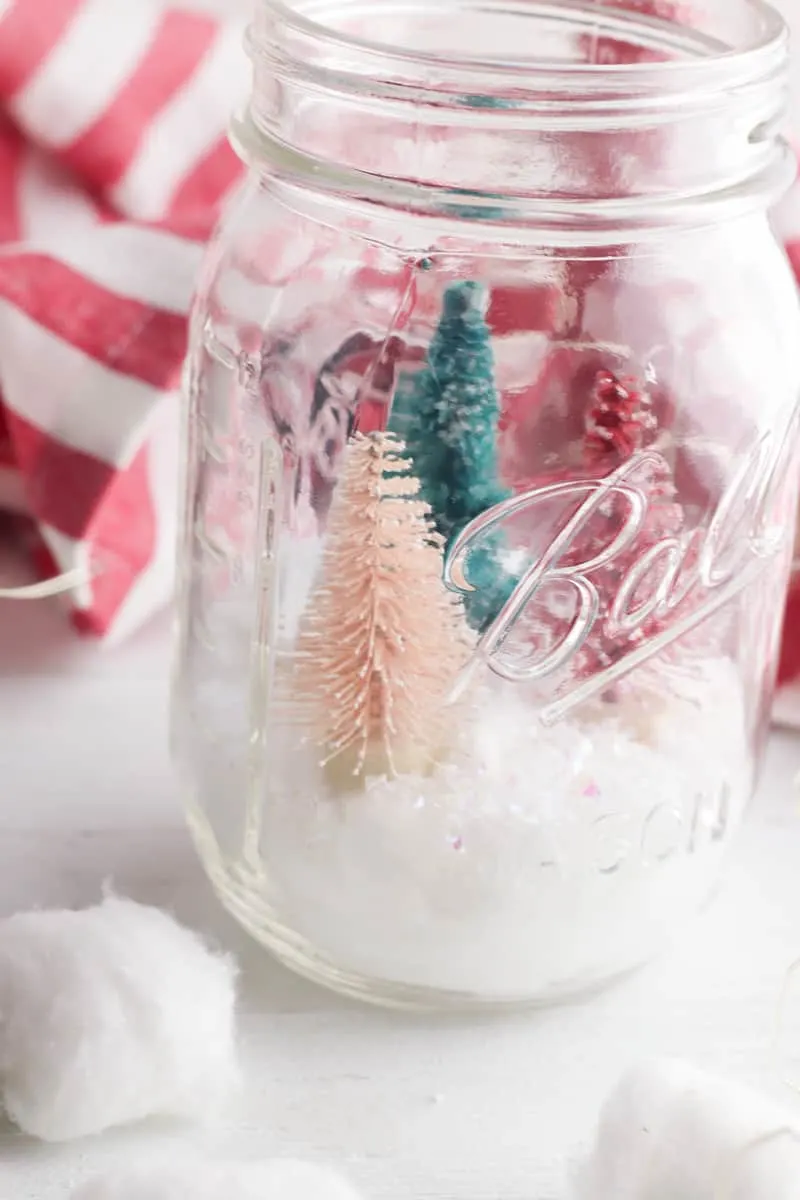 Helpful Tips
You might also like my DIY lantern moss terrarium that glows in the dark.
*The instructions below can be printed out. However, they will not include photos (to save your printer from using too much ink!). Be sure to Pin this Christmas DIY or bookmark the link if you want to refer to the photos later.
Mason Jar Christmas Lanterns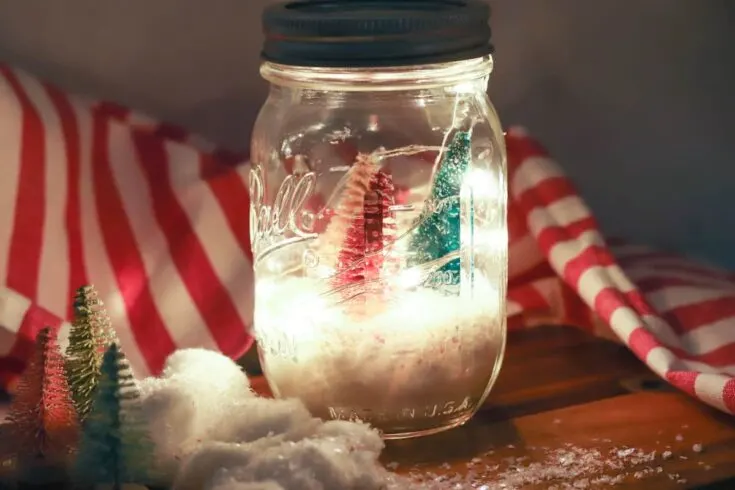 These Christmas mason jar luminaries are a great way to add a festive glow during the holidays. Perfect for using as a night light.
Materials
Mason Jar with Lid
Cotton Balls
Faux Snow
Mini Trees
Battery Operated Fairy Lights
Instructions
Place the cotton balls in the bottom of the mason jar.
Sprinkle some faux snow over the top of the cotton, then place the trees inside. Rest the trees on top of the cotton or use a small amount of hot glue on the bottom of the trees to hold them in place.
Twist the fairy lights into a circle the size of the inside of the jar. Place the circle of lights inside the jar around the trees.
Bend the end of the fairy lights over the top of the jar then twist the lid in place.