If you are looking for an alternative to fresh flower bouquets that die in a matter of days, then this DIY Booze Bouquet is a perfect gift for adults. It is very easy to make and your gift will definitely stand out among the rest!
These faux flowers are made with red tissue paper and resemble roses. However, if you want a bouquet with a less romantic feel, choose another color, such as yellow, pink or even blue for guys.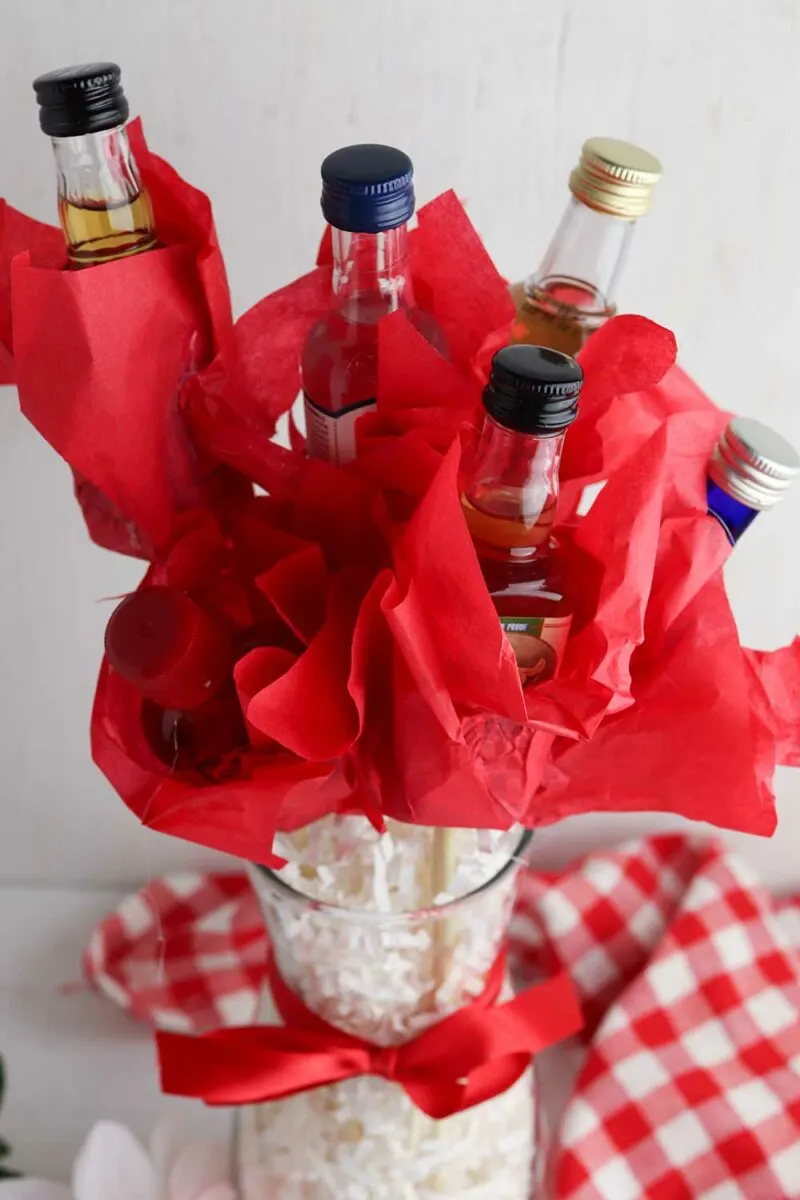 This Boozy Bouquet is the perfect gift for Valentine's Day, an anniversary, birthdays, Mother's Day, Father's Day or to say congratulations.
It is also perfect for a Secret Cupid gift exchange, too!
While the flowers might not die like fresh roses, I also can't promise that they won't be gone in a matter of days, too!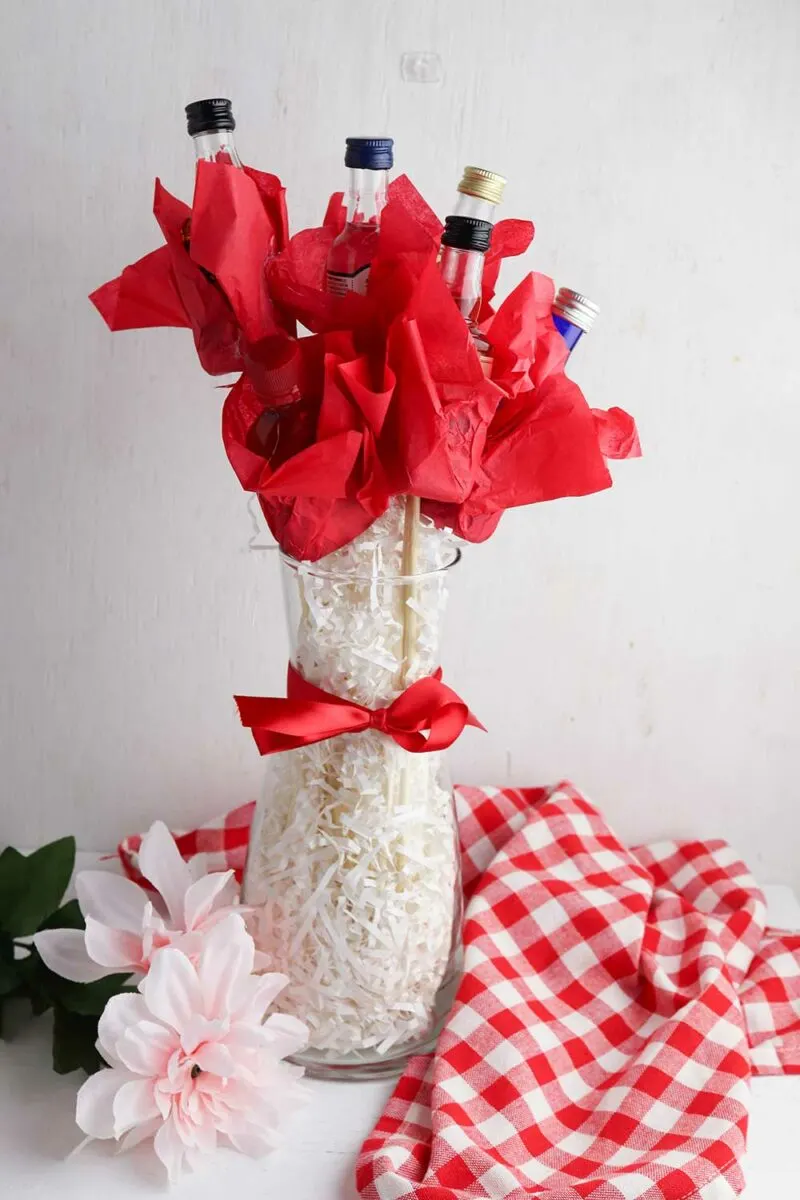 Be sure to check out all of our Valentine's Day crafts!
How to Make a Booze Bouquet
A printable version of this DIY project can be found below the instructions.
Supplies
Mini liquor bottles
Wooden skewers
Tissue paper
Hot glue gun
Paper shreds
Ribbon
Vase
Instructions
Cut the tissue paper into six-inch squares. Cut as many squares as you have liquor bottles.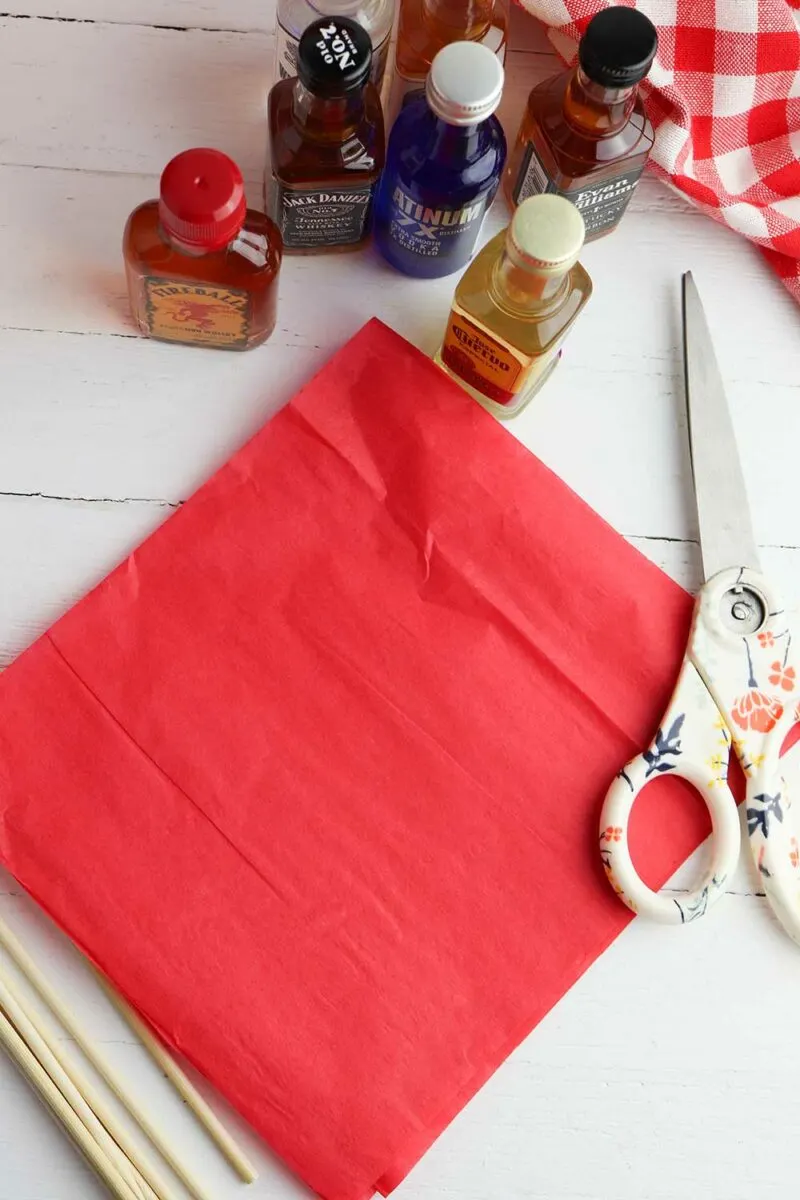 Glue the base of one liquor bottle to the center of a tissue paper square. Then wrap the edges around the sides of the bottle to cover up the bottle, leaving the neck of the bottle and some of the label exposed.
Glue the tissue paper to the bottle to secure. (If you don't want to glue, you could use a red ribbon to tie the paper to the bottle.)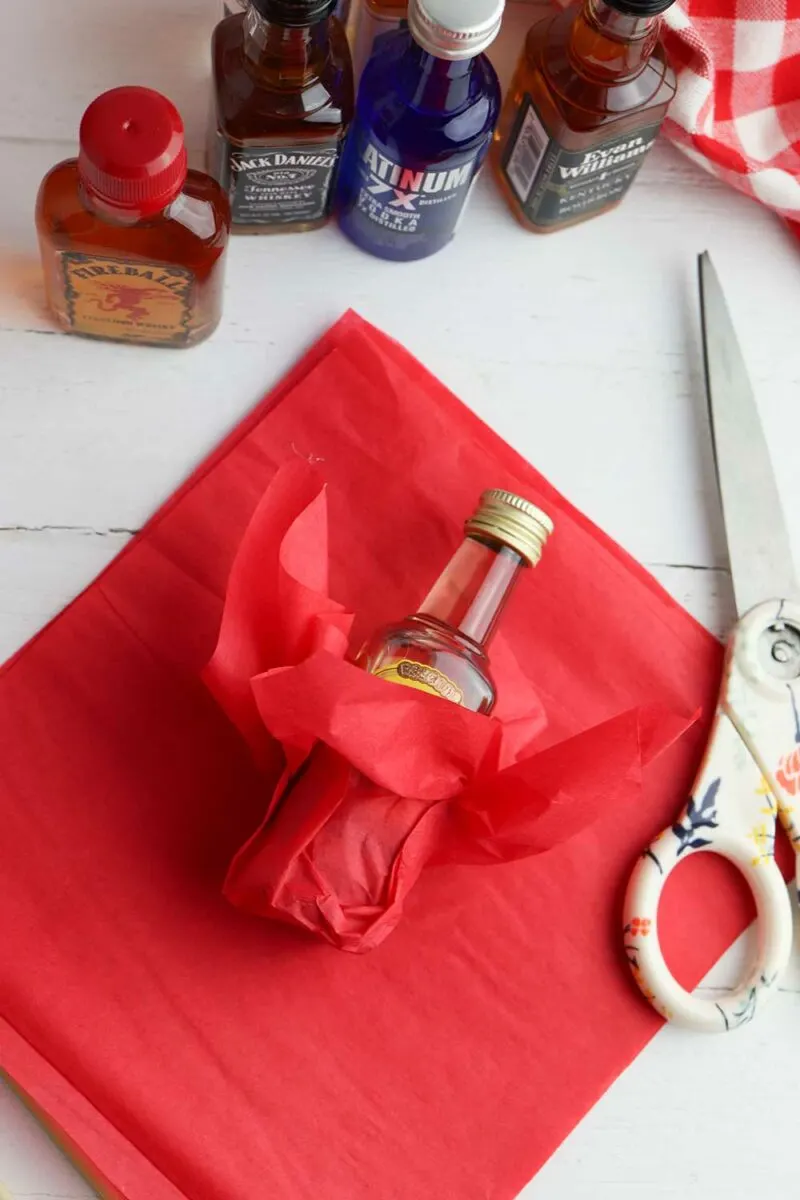 Trim the wooden skewer, if needed, to fit the size of the vase. Then glue the skewer to the back of the liquor bottle. Be sure to have the bottle supported by at least 2-3 inches of the skewer on the back for stability.
Alternatively, you could secure the flower "stem" even more by tying the skewer onto the bottle using a red ribbon.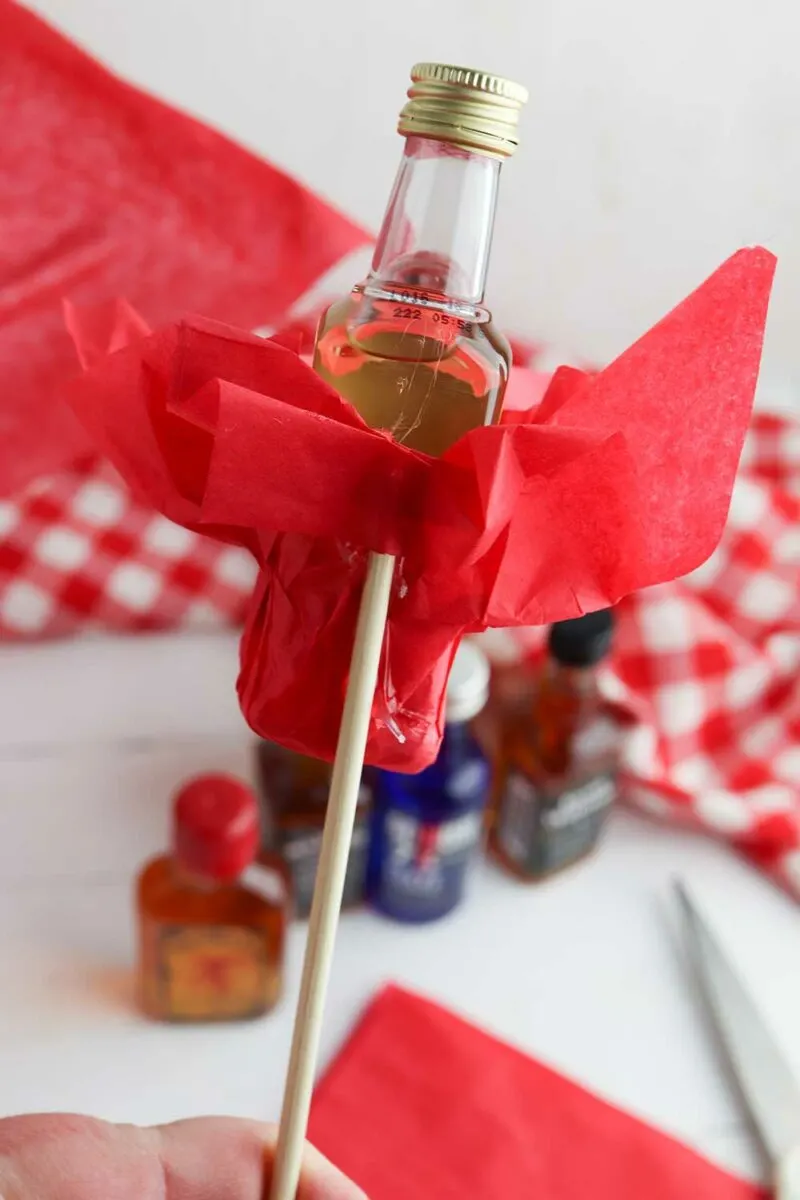 Continue gluing tissue paper and a wooden stem to each liquor bottle until all the bottles are decorated.
Fill the bottom of the vase with paper shreds to hold the booze flower stems in place. Then arrange the liquor bottle flowers in the vase. Add more paper shreds around the stems, if needed, to keep the flowers upright.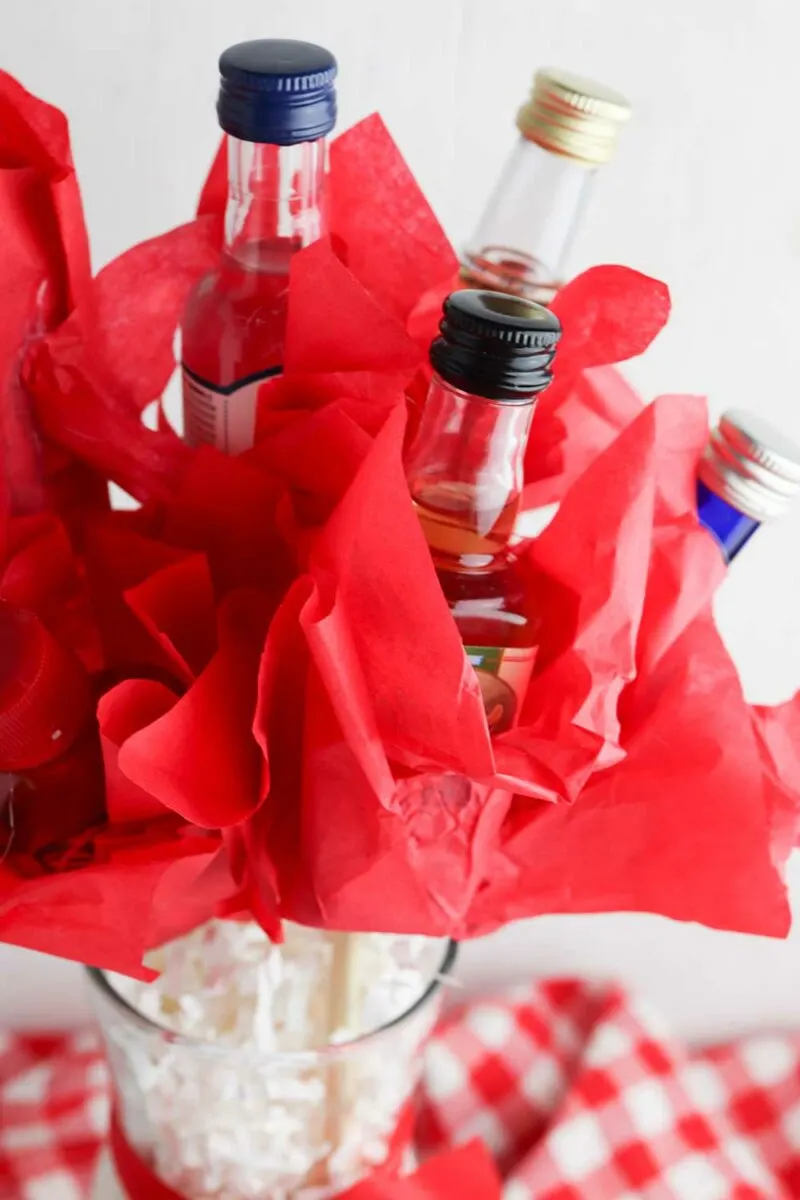 ---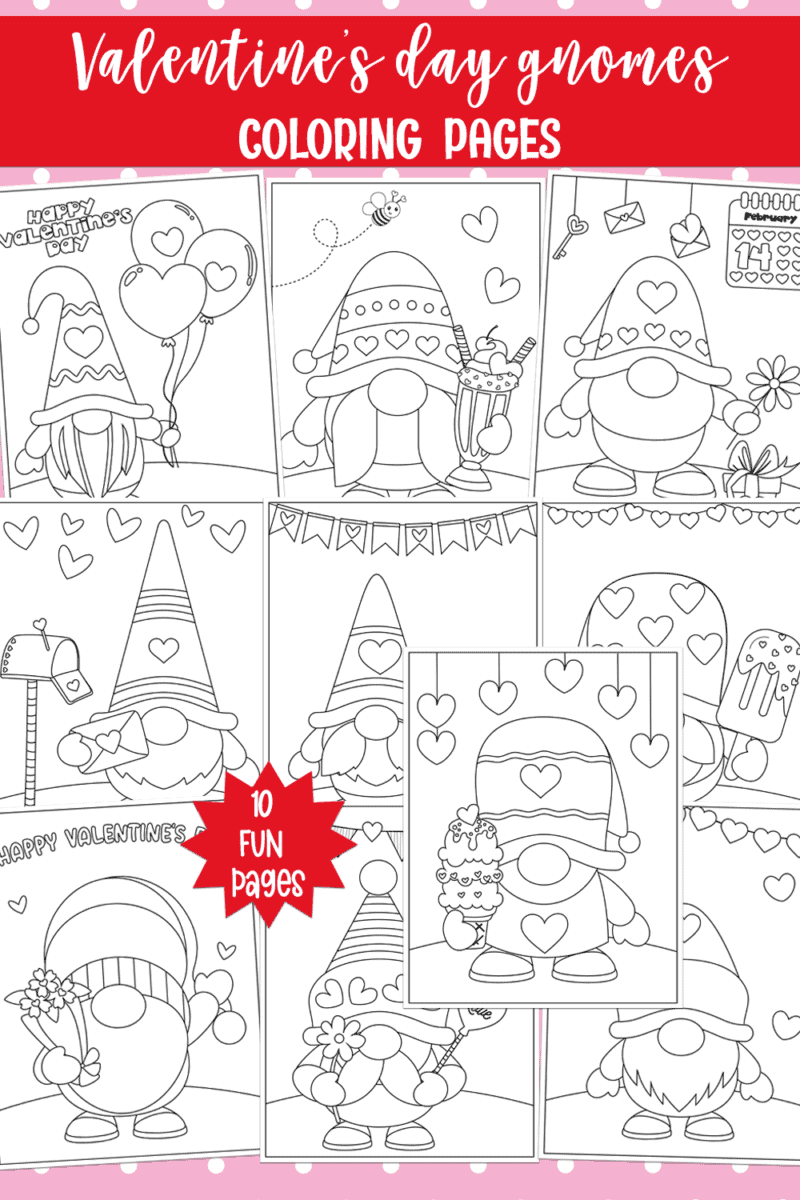 Valentines Day Coloring Pages
Get these cute gnome coloring pages that are so cute to color for Valentines Day!
10 unique designs give hours of stress-relieving fun and adorable decorations!
Only available in our Single Girls DIY library
---
Want more non-candy Valentine's Day crafts? Check these out: