If you are looking for very easy Fall decor, then this accordion pumpkin craft is the perfect solution for you! These flat paper pumpkins can be hung on the wall as decorations or any other place you want to add festive fun!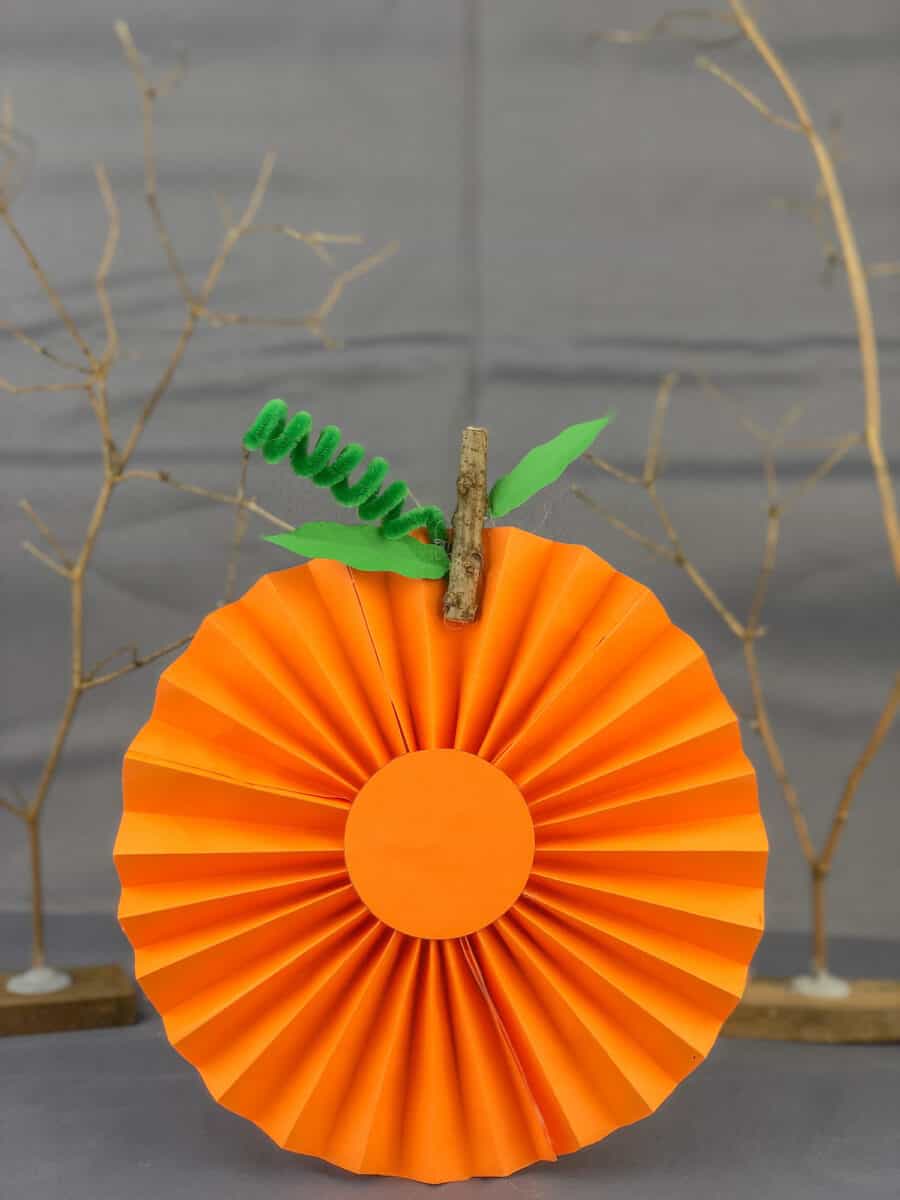 How to Decorate with Flat Pumpkins
These accordion paper pumpkins are fantastic decorations because they can be made quickly and inexpensively, and they don't take up much room.
Here are some great ways to use flat pumpkins in your decor:
Hang on the wall
Hang on a mantel
Lay flat on a table
Attach to edges of a buffet table or other party table
Hang from your chandelier
Make several into a large pumpkin mobile
Use as table decor
Attach to the front of your refrigerator
Hang on tree branches outside
Attach to your porch railings
Hang on fence posts
If you like this easy paper pumpkin craft, be sure to see our 3D paper strip pumpkins, too!
How to Make a Flat Paper Pumpkin
Supplies
Orange and Green construction paper
Twig
Small utility knife (optional)
Glue gun and glue sticks
Scissors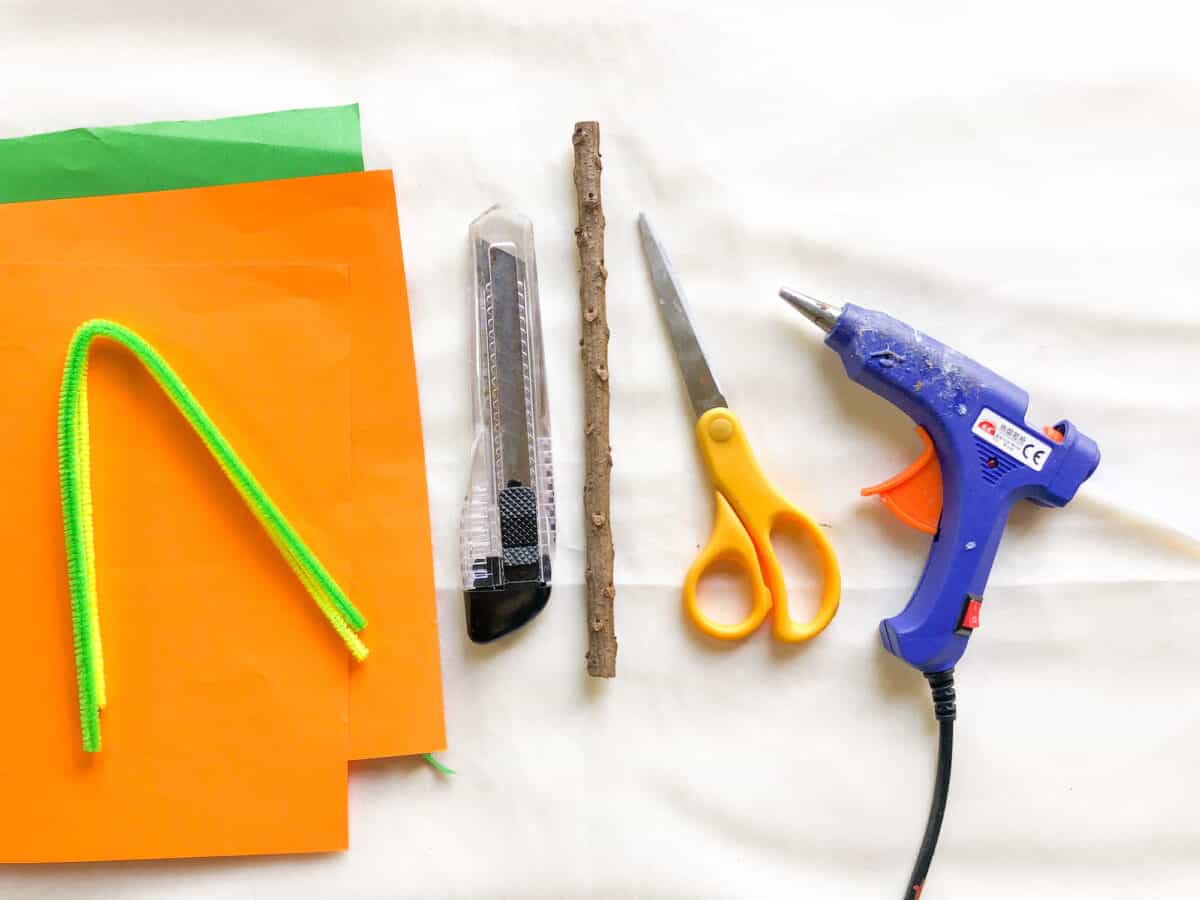 Directions
Fold an orange piece of construction paper in an accordion pattern. Fold across the widest width of the paper. Start by folding over 1 inch, then fold under 1 inch, then over, then under, creating a zig-zag accordion.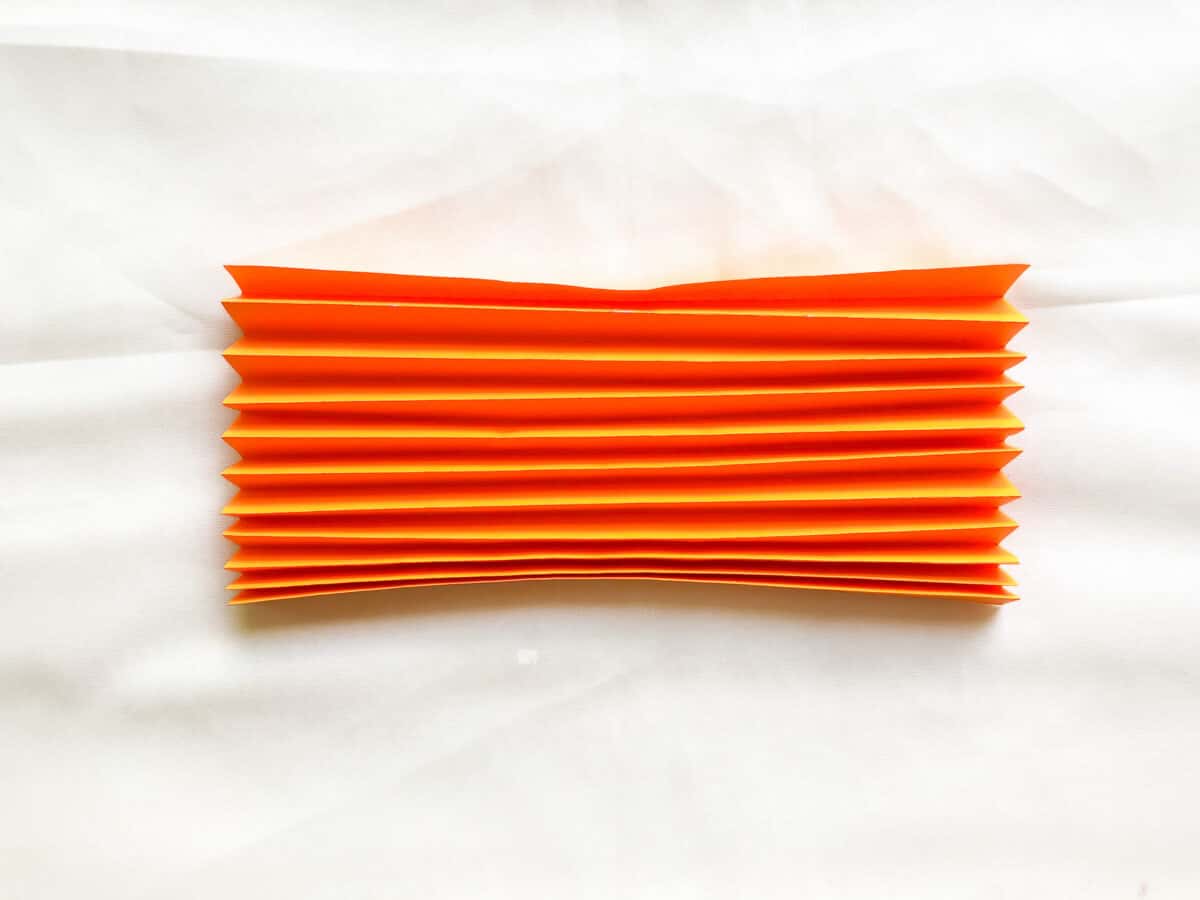 Fold your accordion-folded paper in half, meeting the ends of the short sides of the paper together. Glue the ends together with glue on one side.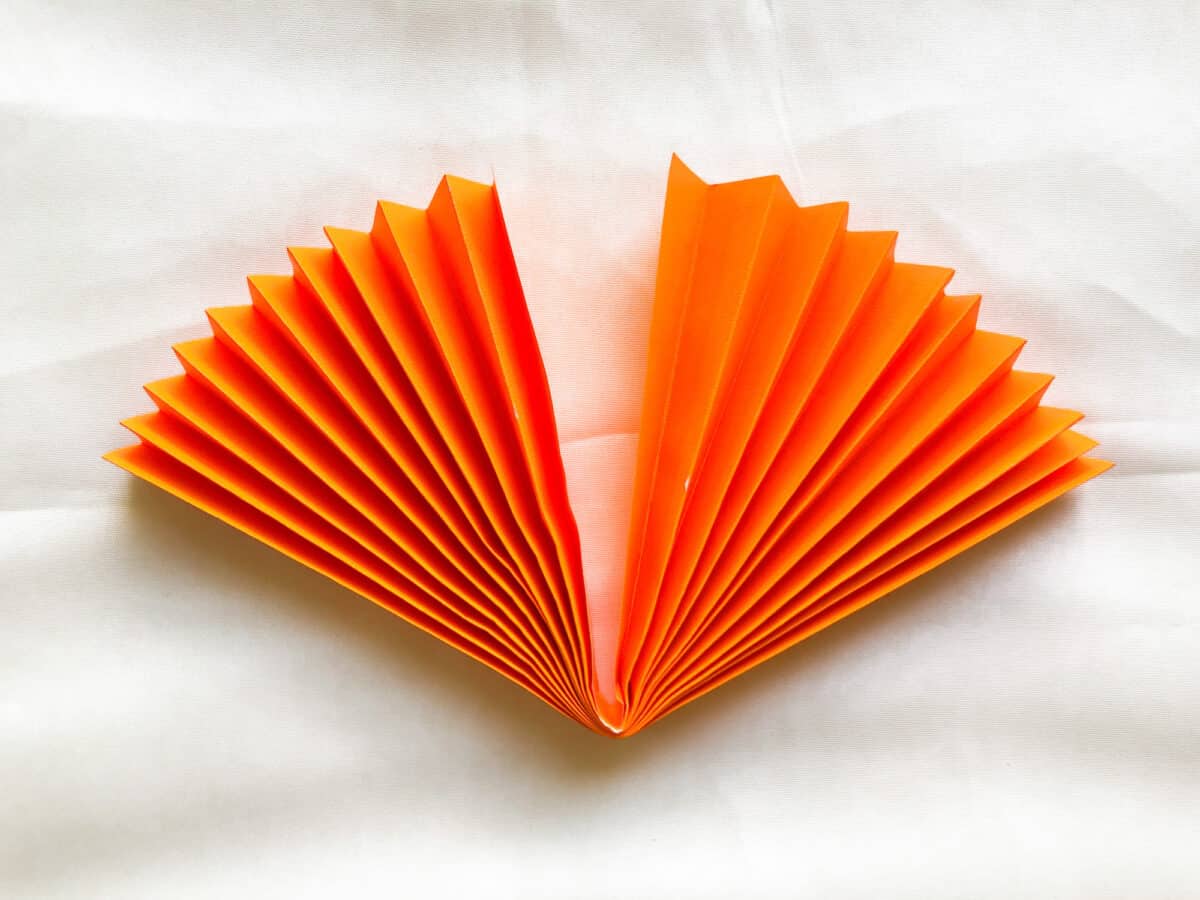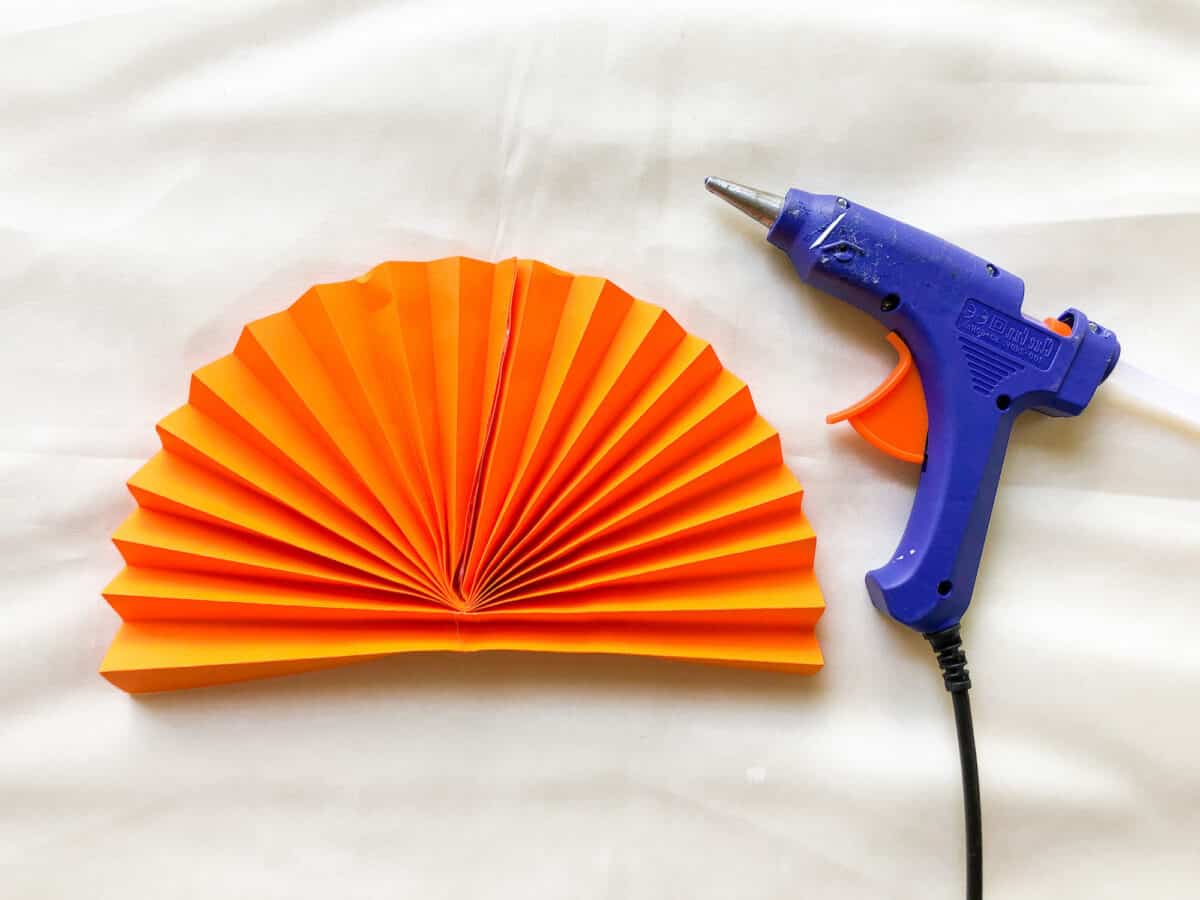 Now, pull the ends on the other side of the folded paper together and glue.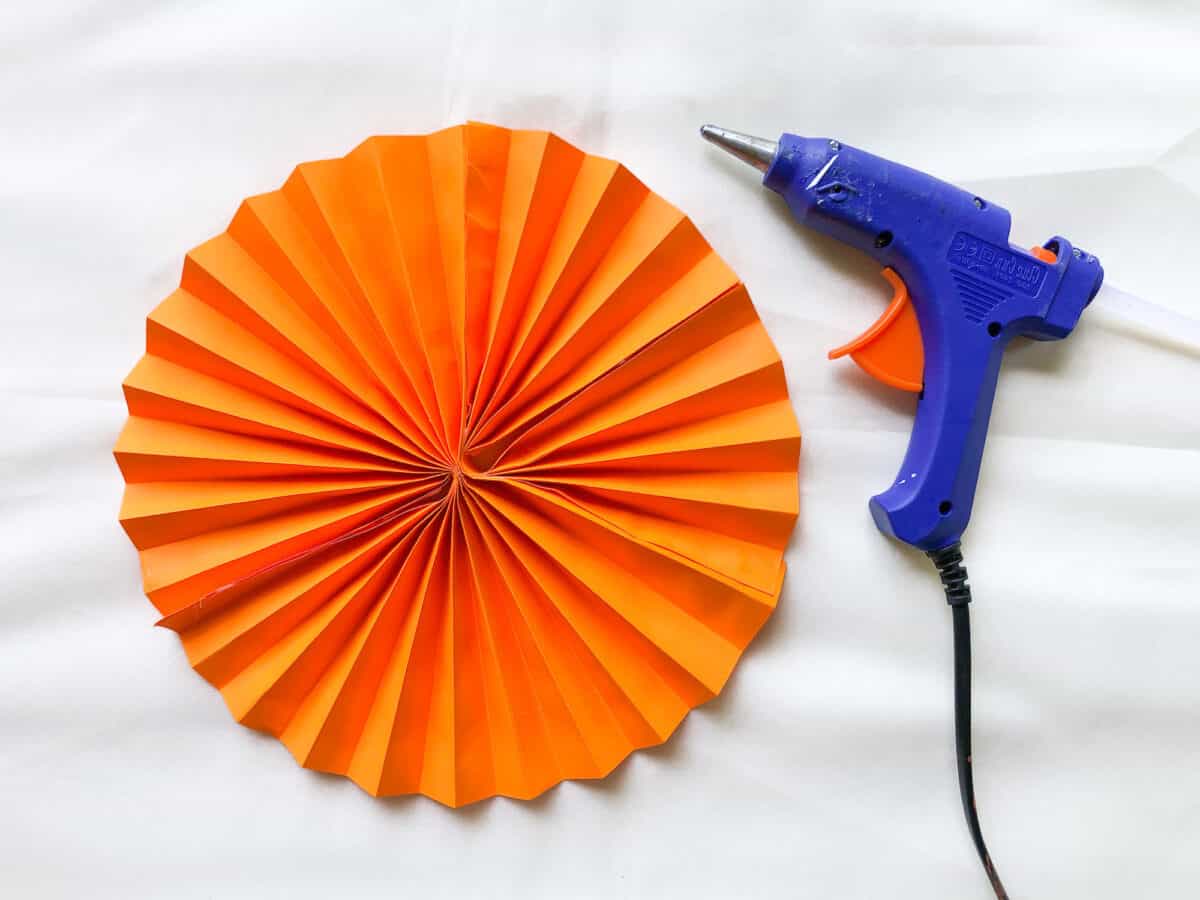 Draw a circle large enough to cover the middle of the folded accordion paper pumpkin. We used a glass to trace around to make a pretty circle on the orange construction paper. Cut it out and glue it to the center.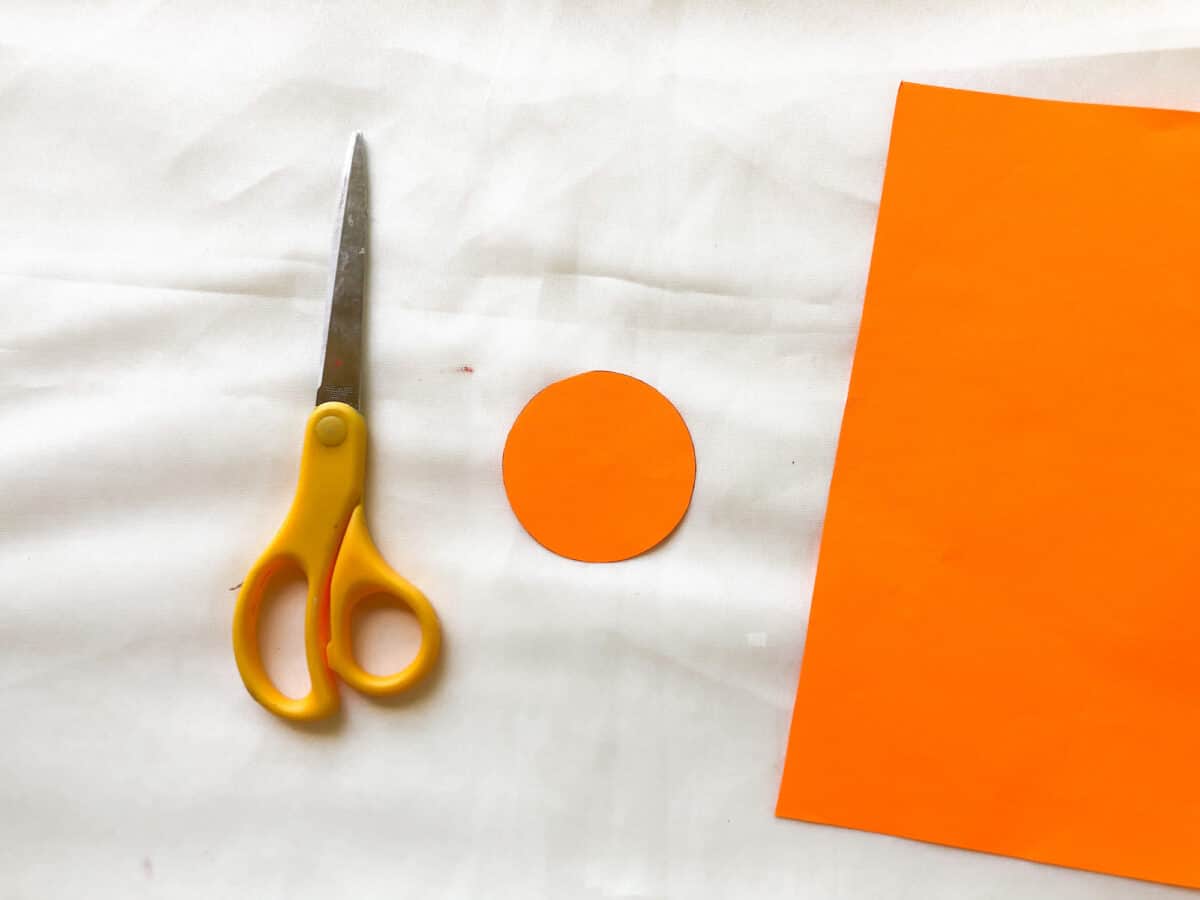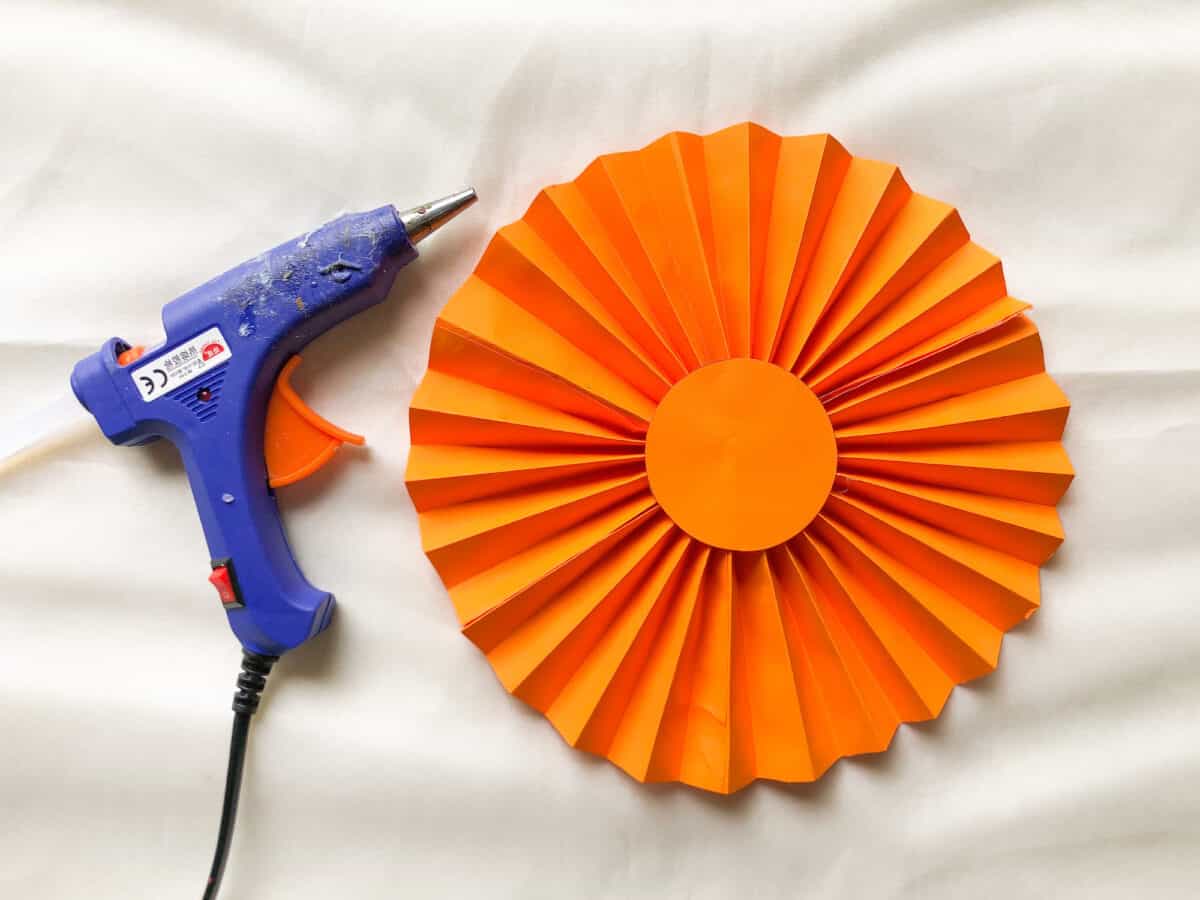 Make a stem out of a twig. If you have a small twig or can easily snap it to be small, then you won't need to cut it.
However, if you need to trim down the branch, use a craft knife or utility knife to cut the twig down to size.
Wrap the green pipe cleaner around the twig to make a spring. Leave a little bit hanging off of one end to be able to glue it.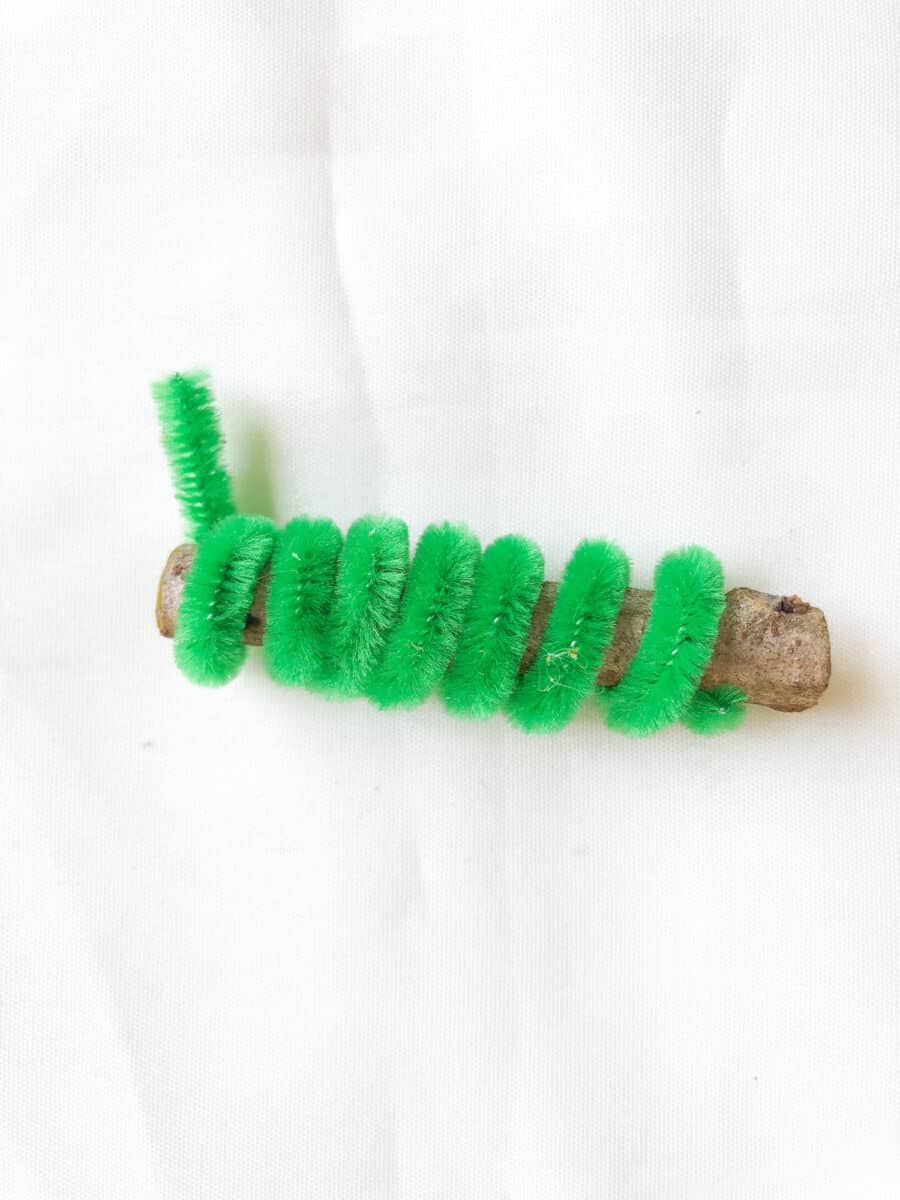 Glue the pipe cleaner to the top of your flat pumpkin.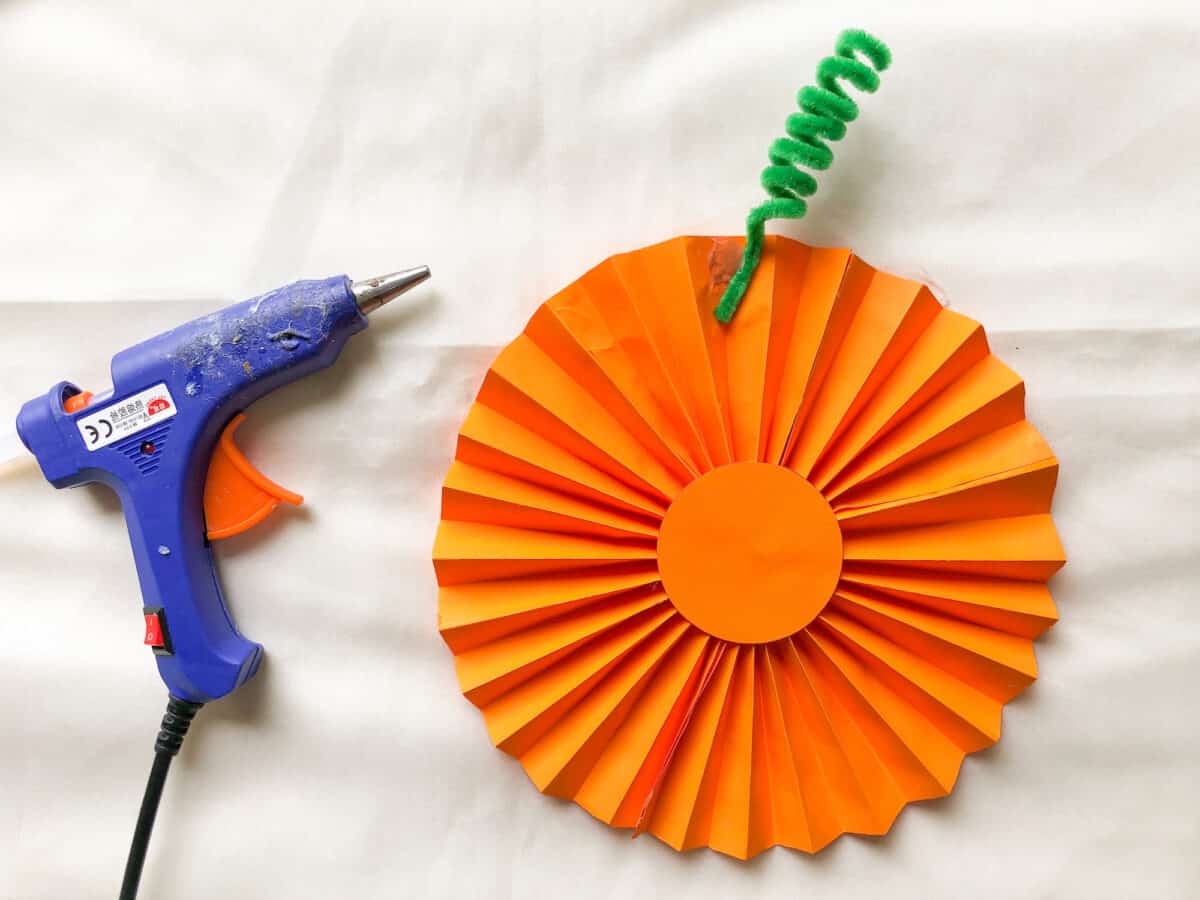 Glue the stem on top of the pipe cleaner spring.
Draw two leaves on the green construction paper. Cut out and glue on the stem at alternating heights.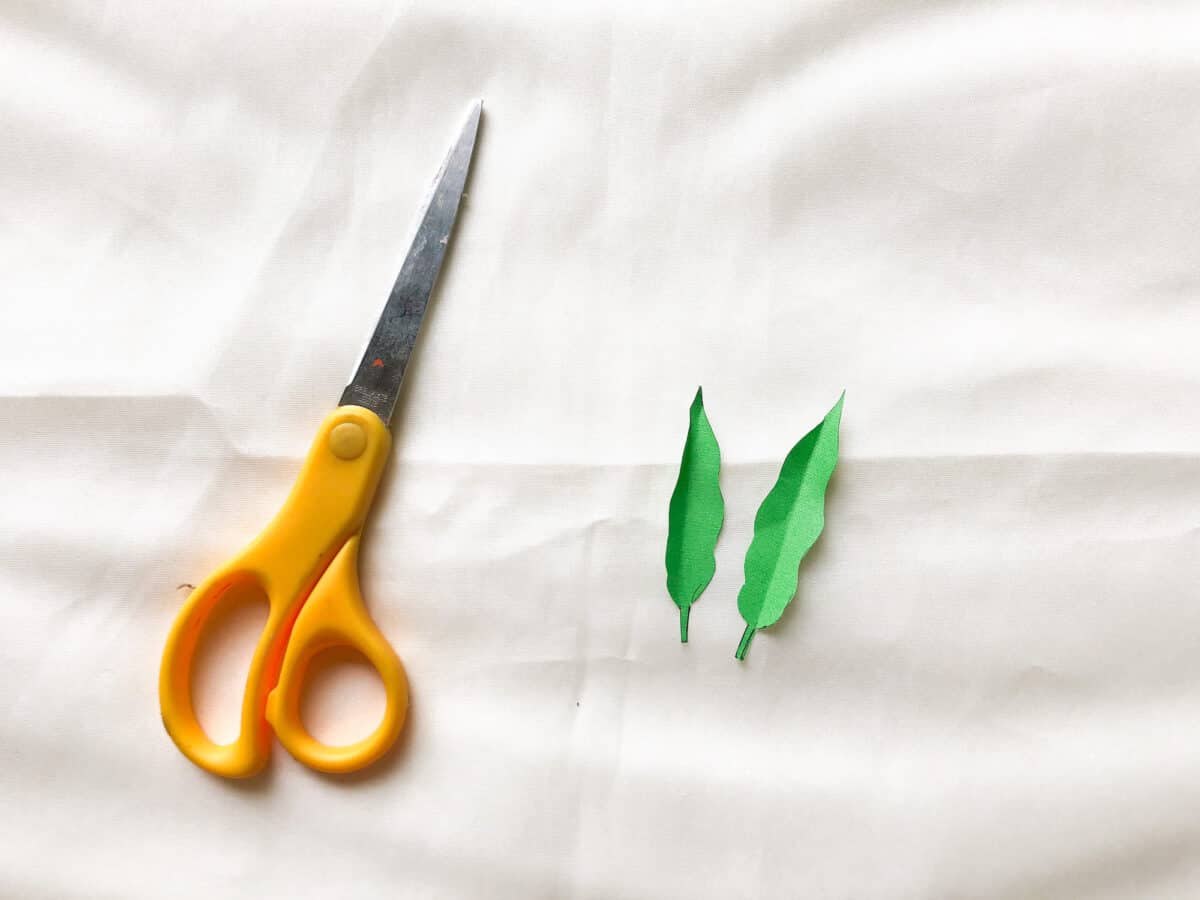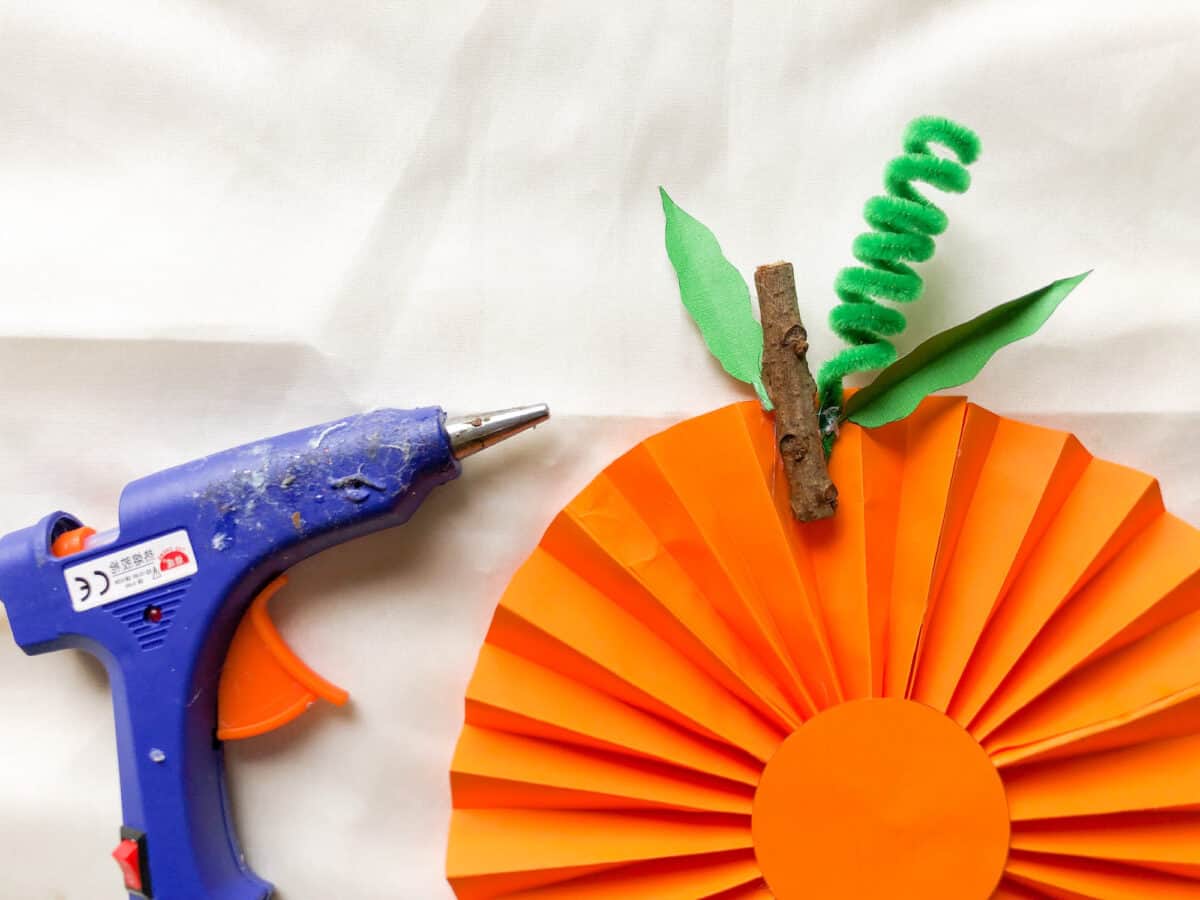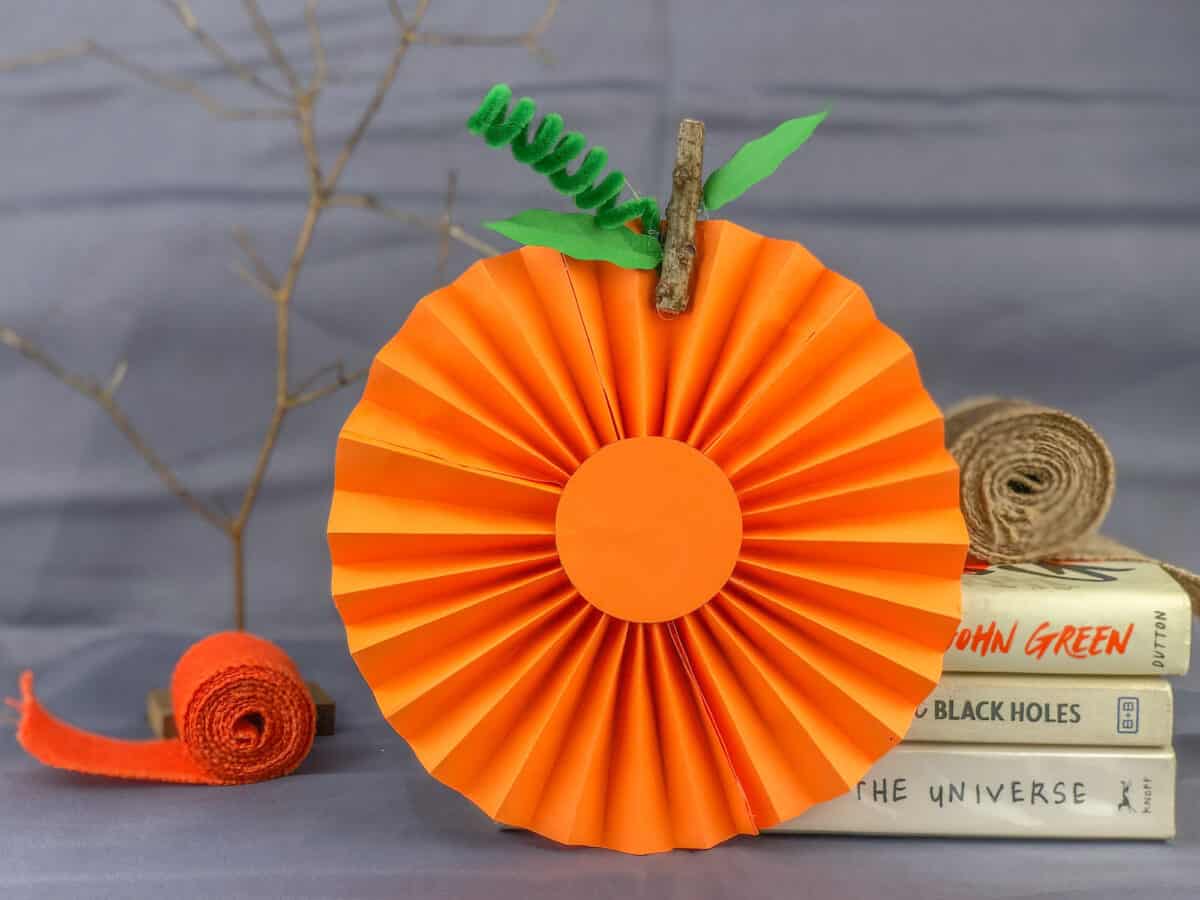 You might like seeing how I made this pumpkin in my quick Youtube video below.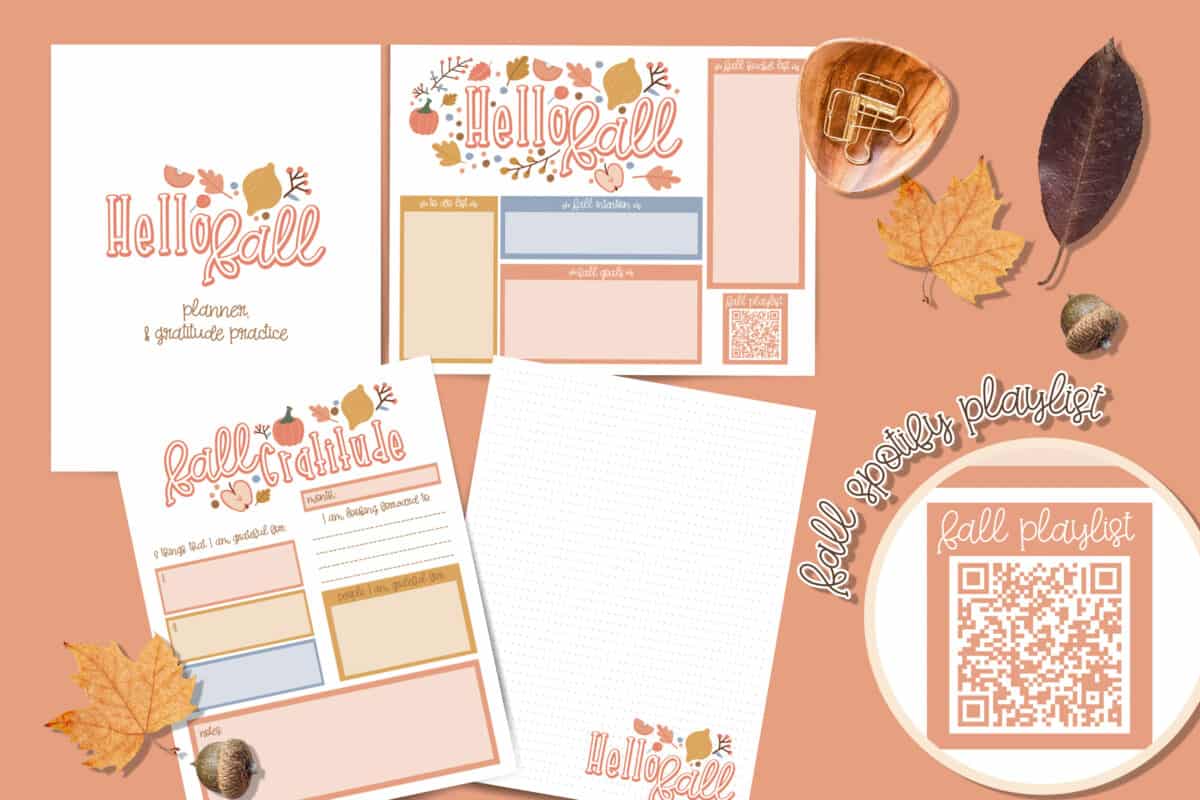 Get Your Fall Gratitude Journal Now!
Fall is a time to rest, reflect and be grateful. This printable planner and journal pack will help you capture your memories, and plan for the busy season ahead.
These accordion pumpkins are just one of the very easy Fall crafts we love to share with you!
Be sure to also see our 5 easy paper cup Halloween crafts or these pretty glittery book page leaves.