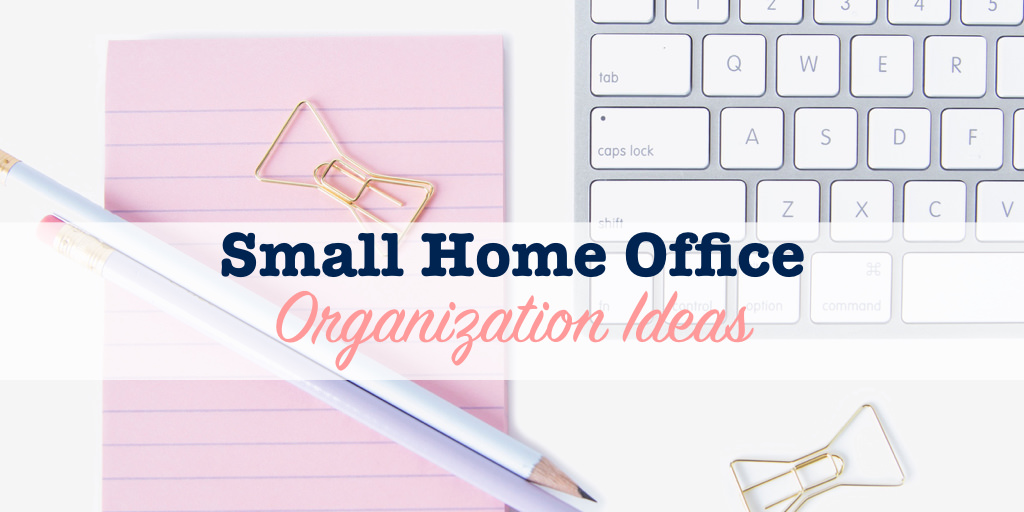 I used to live in a tiny studio apartment. Since it was so small, I had to make very efficient use of the space. I managed fit my entire home office, plus the TV, into just six square feet of space.
You might have a little more space to work with, but these ideas are great for making the best use of a small office space.
SMALL HOME OFFICE ORGANIZATION IDEAS
MATERIALS TO ORGANIZE A HOME OFFICE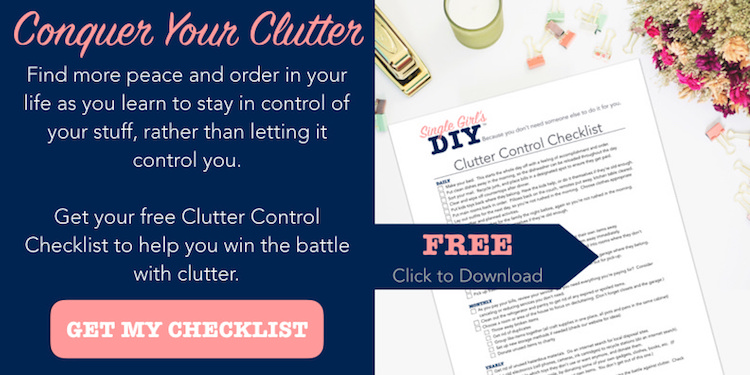 If you live in a small space, and are looking for some organization ideas for your home office, you're going to love this. Use these tips to make your own office super functional.
First, if you're really short on space, I suggest you purchase a computer armoire
. These are designed to fit a lot of office and computer equipment into a small space (say about six square feet).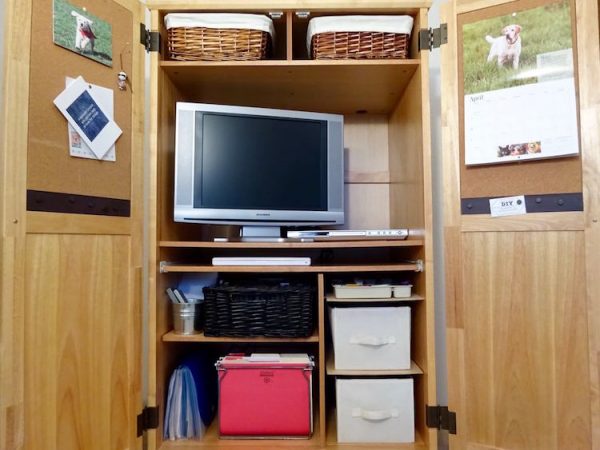 Now, follow these tips to make use of every square inch of that cabinet! Here's how to store everything you need for your home office, plus the TV.
Computer + Monitor, or TV
In the top half of my cabinet, there is just enough room for my small flat screen tv
and a DVD player. A laptop computer fits nicely on the keyboard tray. This was my office and home entertainment center when I lived in a studio apartment.
Adjust the layout a little based on what kind of computer you have. You may be able to connect your laptop to your TV and use it as a bigger monitor. Or you may not need to fit a TV in the space at all, and you'll have more room for other things.
Files, Media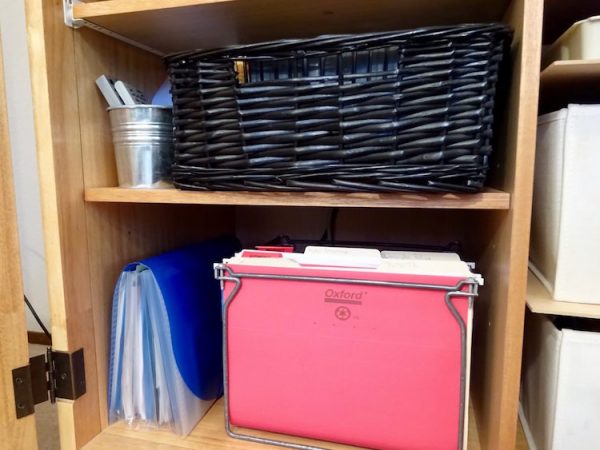 On the bottom shelves, a basket holds DVD's. This space is also a good spot to put your printer, modem, router, or speakers.
Get a hanging file holder for your important papers. You can pick up hanging folders for just a couple bucks, and they'll make a big difference in how you organize your papers. I also like an accordion file for papers I want to keep, but don't need to access often (such as manuals and warranties).
Office Supplies
My computer armoire
was designed with space for a large desktop computer tower. I turned this into extra storage space for office supplies.
First, I drilled holes into the sides of the cabinet, to fit shelf pegs. Then I cut two shelves from a piece of MDF board to fit in the space.
Drill holes and insert shelf pegs.
Make shelves out of MDF.
You can use a divided tray to hold pens, pencils, and other office supplies. Keep it handy on the top shelf. Papers, notebooks, stationery, and other miscellaneous items stay contained in inexpensive cloth bins.
Use a tray to store office supplies.
Bins hold papers, notebooks, and more.
These DIY cord keepers can keep all of your charging cords and headphone cords more organized.
Memos, Notes, Calendar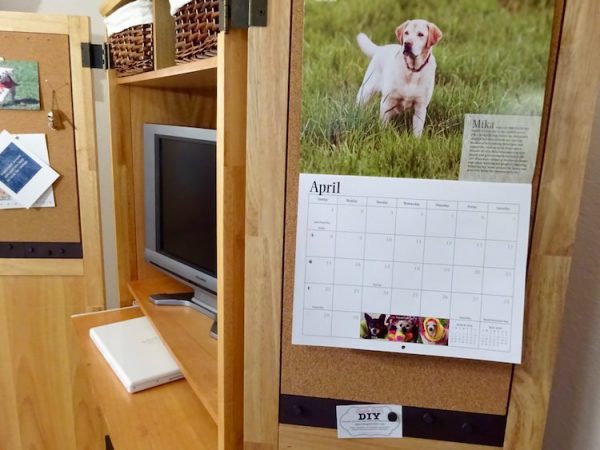 To make use of the entire space, I added cork board (you can buy a roll of thin cork and attach it with contact cement) and a strip of magnet to the insides of the cabinet doors. This makes a handy place to tack notes, cards, and a calendar.
Keeping Order
When you live in a small space, it's important to keep things organized. Otherwise, your stuff starts to take over.
These tips will help you get your home office space in order. Just be sure to put things back where they belong when you finish using them.
For other tips on controlling clutter and staying organized, download a free copy of our Clutter Control Checklist.