Want to celebrate Mardi Gras like they do in Louisianna? Then you need to wear beads!
If you don't have a party store nearby, you can easily make a Mardi Gras Beads necklace using common craft supplies.
This tutorial is for a chunky, three strand necklace that will look great for any Mardi Gras celebrations.
Even better, you can cut apart the necklace after the holiday and use the beads for other craft projects, such as my plastic bead sun catchers.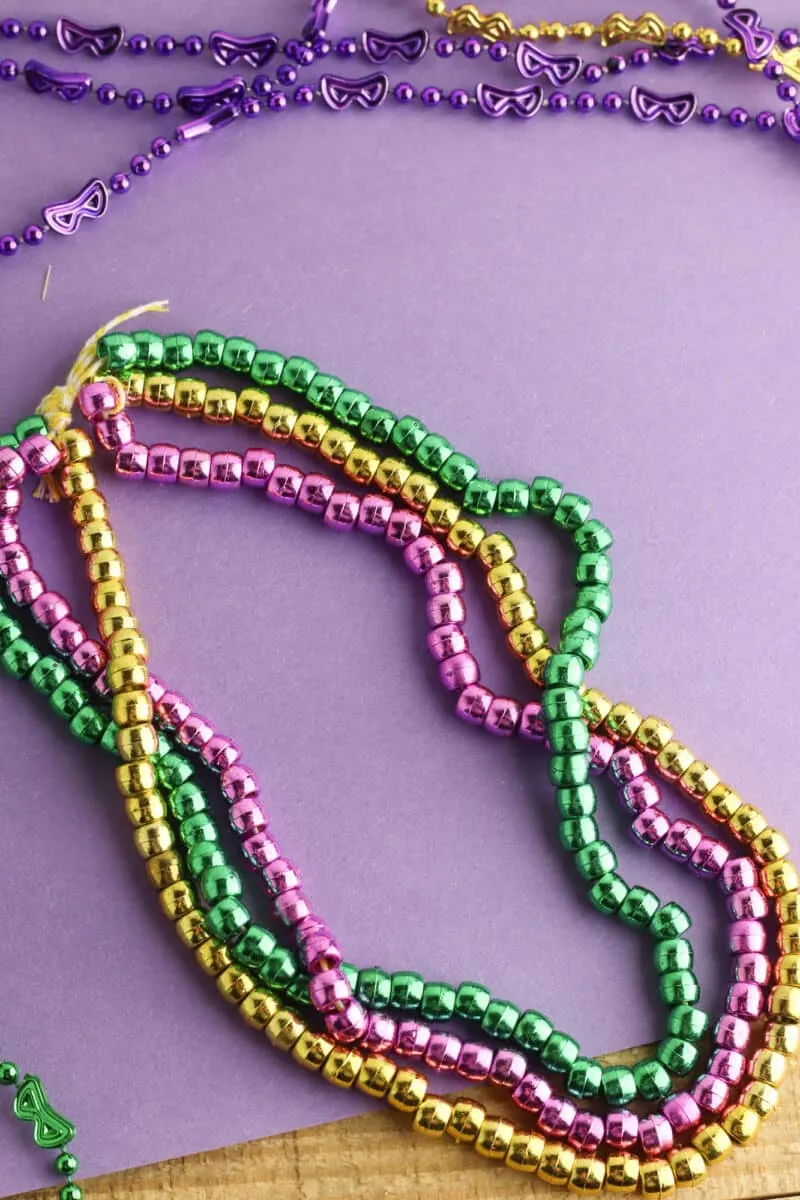 Helpful Tips
The type of beads I used are often called Pony Beads. If you are searching online for them, try using that search term.
I bought a multi-color pack of beads to use. I separated the green, purple and gold beads from the others. This gave me beads to use for other projects.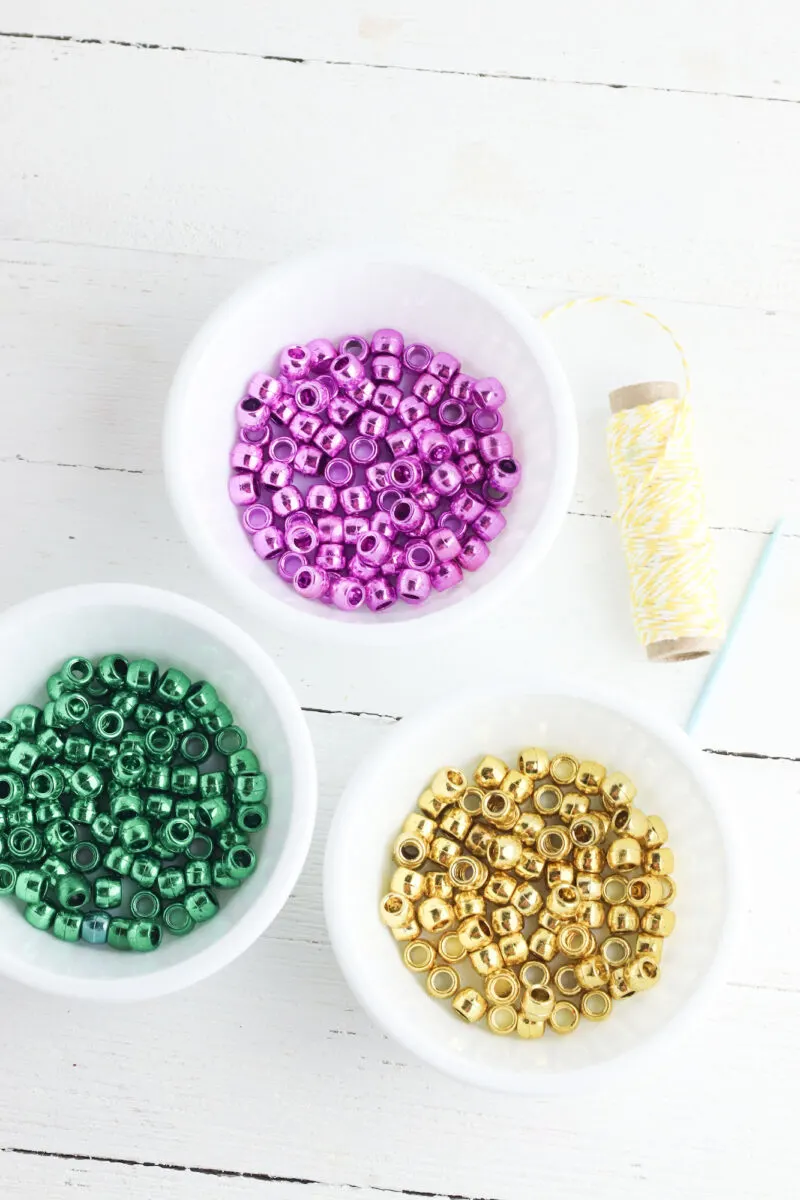 You don't need a plastic needle, but it does make things a little easier. You could guide the string through the bead holes without any tools. Or try using a metal needle with a large eye that can accommodate the string.
I used baking twine to make the necklace. You could also use fishing line, embroidery thread, or ribbon.
DIY Mardi Gras Beads Necklace
Supplies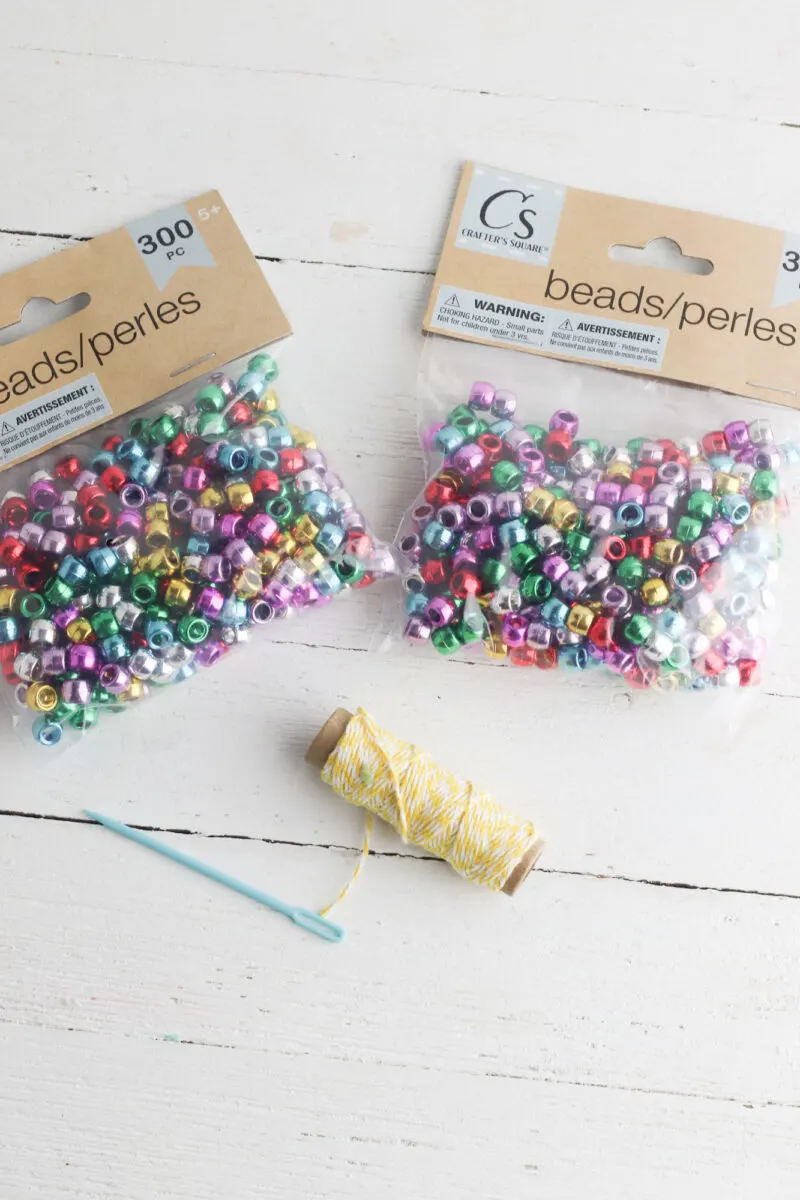 Instructions
Step 1
Cut three pieces of string equal lengths. It is best to hold up the string around your neck to decide what the proper fit will be before cutting the string.
Tie all the strings together with a knot on one end.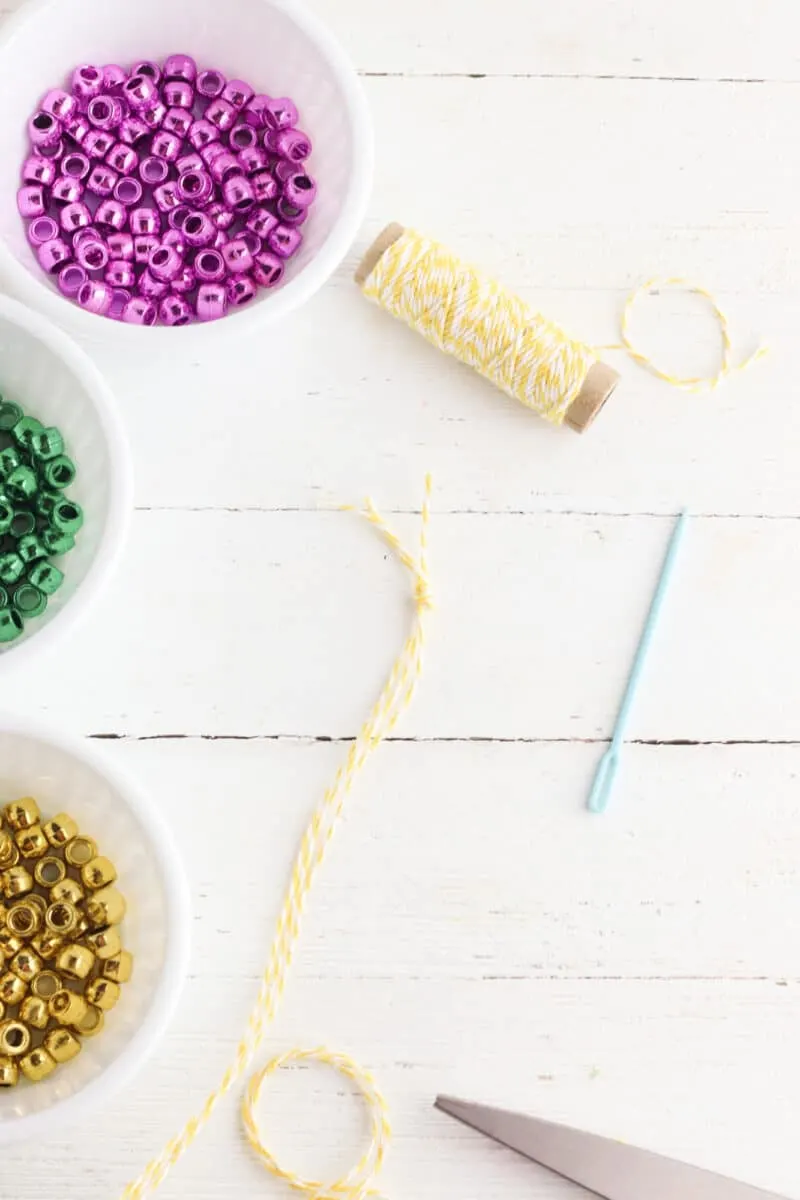 Step 2
Place the needle on the end of one of the strings and thread the purple beads onto the string. When the string is almost full, remove the needle and place it on the second string. Add the green beads to the second string and repeat the process with the gold beads on the third string.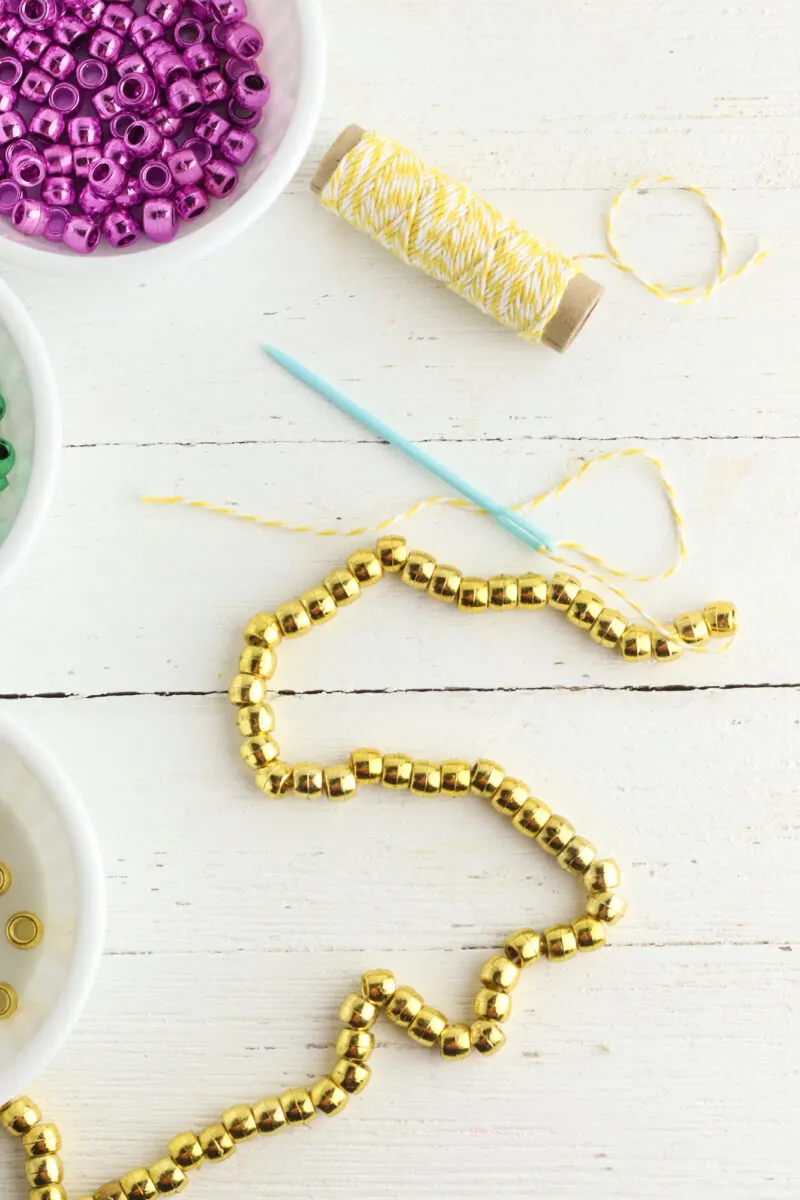 When you are done adding beads to each string, you can put a piece of tape over the last bead to secure the string to the bead and prevent them from falling off.
Step 3
When all three strings are full, tie the three strands together with a knot on the end. Then, loop the ends together and tie them with a knot to create a necklace.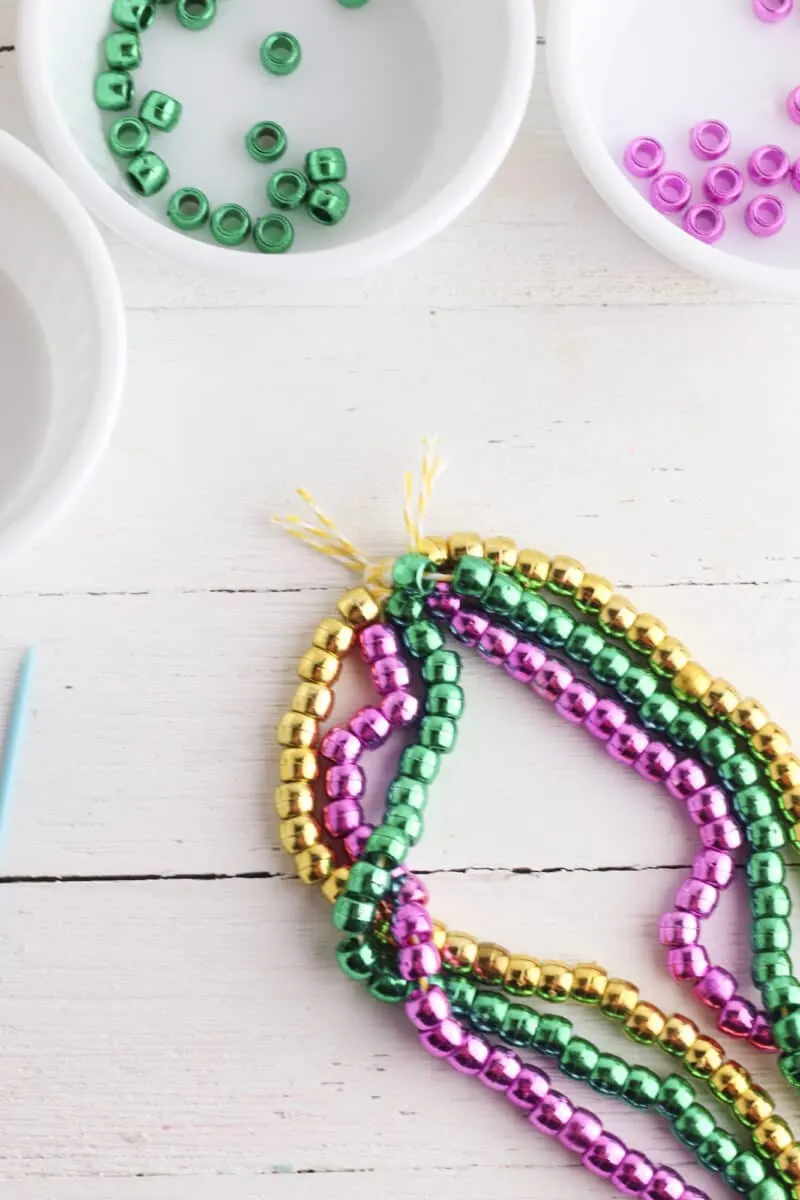 If you like this DIY Mardi Gras Beads necklace, then be sure to check out all of my quick and easy crafts.