If you are trying to figure out how to hide plastic storage bins, here is an easy and pretty plastic bin makeover!
I personally love organizing with plastic storage drawers. They are inexpensive, lightweight and hold a lot of stuff!
But while I appreciate the storage capability, I want something that feels a little more grown up and not like I'm living in a college dorm.
I transformed this rolling plastic storage drawers cart into something that I like looking at in my office. It's a great way to add more organization to a small office.
When I need to get into the shelves, all I do is roll up the lightweight mat to lay on top of the drawers while I access my craft supplies. Then I just let it unroll to cover the drawers again.
Here's how I did a plastic storage bin makeover on a budget.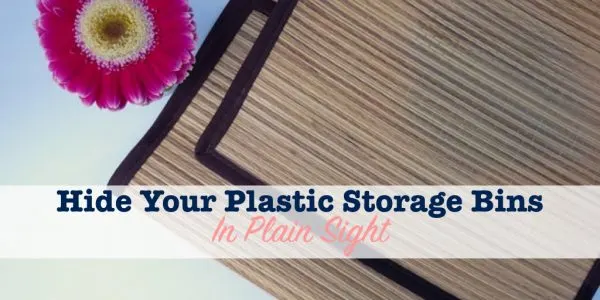 How to Hide Plastic Storage Bins
Supplies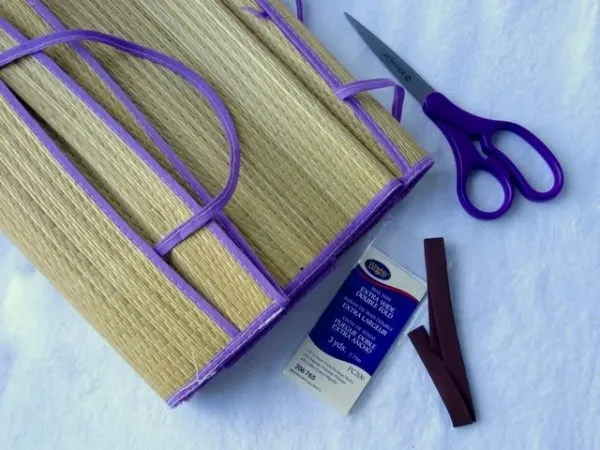 1. Cut the mat apart
If you've ever been to Hawaii, you've probably seen inexpensive straw mats for sun bathing. I picked one up at a thrift store that had three sections. This project uses one of those sections.
Start by cutting the mat apart between the sections.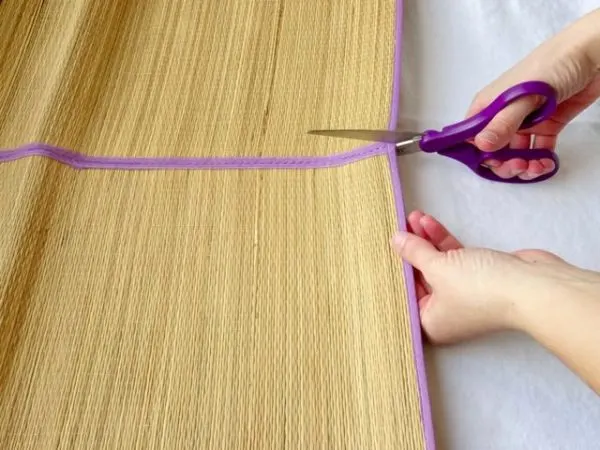 2. Open the bias tape
Choose a color of double fold bias tape. Make sure it's wide enough to cover the existing edging on the mat.
Open up the bias tape along the center fold, so you can wrap it around the edge of the mat. You should have one folded edge on each side of the mat.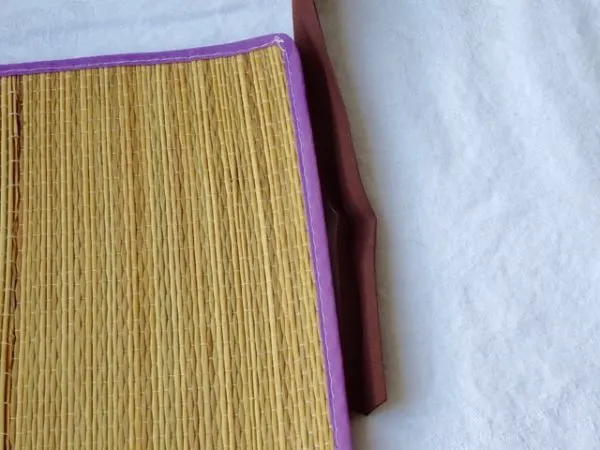 3. Stitch the edges
With the bias tape wrapped around the edge of the mat, stitch close to the open edge on the top side. Your stitches will secure the bias tape on both sides of the mat.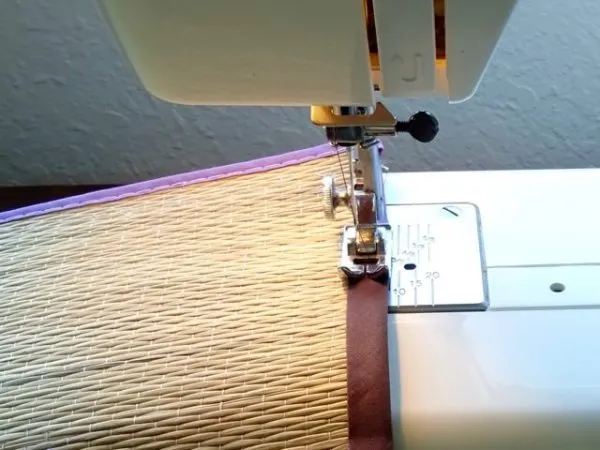 4. Make the corners
When you get to the corner, stitch to about 1/8″ from the edge. Put the needle down and lift the presser foot. Turn the mat, and wrap the bias tape around the corner.
Before you put the presser foot back down, tuck the bias tape under at the corner. Fold it at an angle, and then put the presser foot down to secure it.
Stitch through all the layers at the corner, and then keep stitching along the next side.
5. Finish the end
As you get close to the end, fold under about 1/2″ of the bias tape. Stitch the folded end over the raw end that you started with. This will make a nice finished edge.
And that's how you turn a straw mat into a pretty cover, so you can hide your practical storage in plain sight.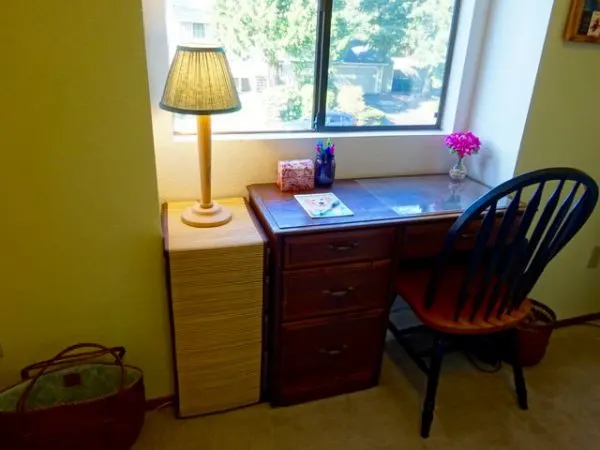 These DIY plastic storage bin drawers are a great way to keep office paperwork organized.
Be sure to check out all of my organizing tips and tricks.