Create a beautiful patio or driveway without the expense or environmental impact of concrete, with one of these budget & eco-friendly concrete alternatives.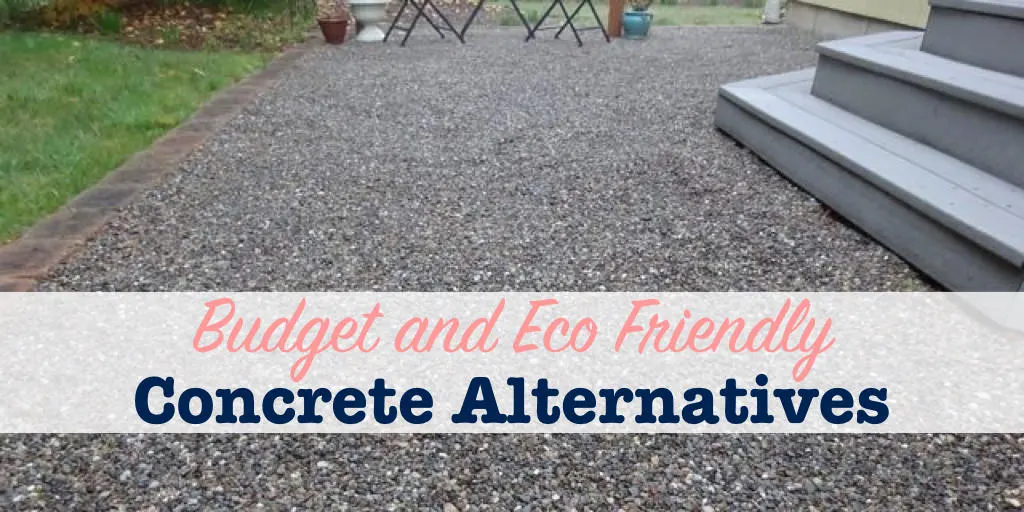 If you've seen my backyard makeover, you know that I saved thousands of dollars by choosing gravel instead of concrete for my patio.
One of the biggest drawbacks of loose gravel though, is its tendency to get scattered around, ending up in places where you don't want it to be. I solved this problem by applying a pour-on binding agent to the gravel. This created a solid surface, that still allows water to flow through.
It's like getting the best of both gravel and concrete. Even better, it's friendly on the budget, and on the environment.
I know these are common concerns, so I did some research and compiled a list of eco-friendly concrete alternatives for you to consider.
BUDGET AND ECO-FRIENDLY CONCRETE ALTERNATIVES
[disclaim]
TOOLS AND RESOURCES FOR INSTALLING CONCRETE ALTERNATIVES
TOOLS & MATERIALS
Lawn roller – You can also rent one
Binding Agent (Pick your favorite below!)
Watering Can for some applications
Gravel – Amount will depend on the size of your project area. Download the Project Planning Workbook for help figuring out what you need.
Edging pavers – I used ones similar to these pavers
[/disclaim]
These are products that I found through doing some internet research. I have only used one myself, Klingstone Paths. I can't speak to the quality of the others, but wanted to compile a list of options for you. Please be sure to do your own investigating as well.
Products for Pathways and Patios
1. Klingstone Paths
I'll start with this one, because it's the one I used myself. I read about Klingstone Paths on a garden forum, and got in touch with the company to learn more about it.
It took 30 gallons to cover my ~350 sqft. pea gravel patio area. I applied the product using a watering can.
It was a little more difficult than I expected, but not hard. Rather than coming out of the watering can head in multiple streams, the liquid came together into a single bigger stream. This required a lot more effort to get the product everywhere I wanted it to go.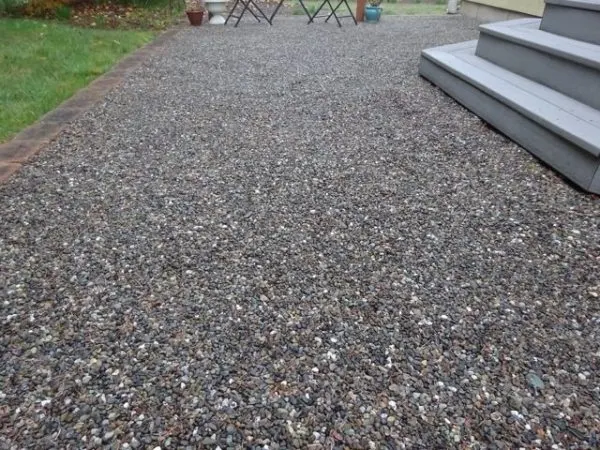 My patio was finished in 2010. Since then, it has lost the surface shine, and there are some loose pebbles, but otherwise the surface is still just as solid as it was originally.
Weeds do sprout between the stones, so I do keep on top of those, either by pulling them by hand, or treating with a non-toxic homemade weed killer spray. I've also used a stiff brush to clean off the moss.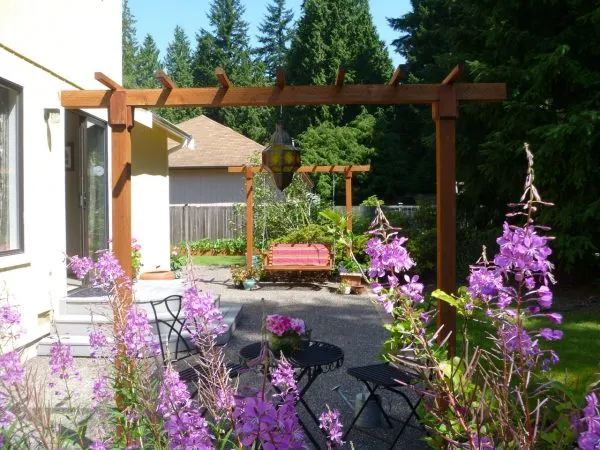 (See how I made these DIY pergolas and get the instructions.)
2. Gator Stone Bond XP
The application instructions indicate this product can be applied with a watering can or pump sprayer, so it seems similar to the product I used. The Gator Stone Bond XP seems to work with a variety of aggregates (such as decomposed granites, pathway mixes, crushed rock, etc.).
3. TechniSoil G3
Here's one you can pick up at your local Home Depot. It looks like you can use a watering can to apply it.
TechniSoil offers two levels of product: The G3 Pathway Stabilizer is recommended for residential pathways and projects with light to moderate foot traffic. G3 Commercial Surface is recommended for commercial (or residential) walkways, patios, and other areas where the volume of foot traffic will be high. The Commercial grade is recommended for areas where outdoor furniture will be frequently used.
4. Gravel-Lok
This is not a pour-on product. Instead, you mix clean, dry pebbles into the Gravel-Lok product, and then trowel it into place. Probably better for smaller applications.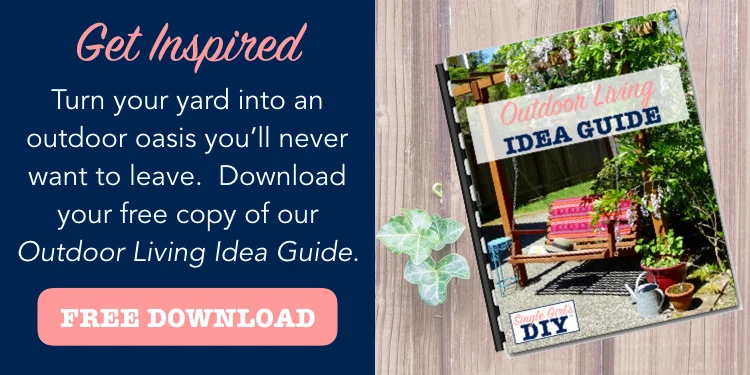 Products for Driveways and Parking Areas
If you need a product with more durability, these products claim to stand up to areas with vehicle traffic, like driveways and parking areas.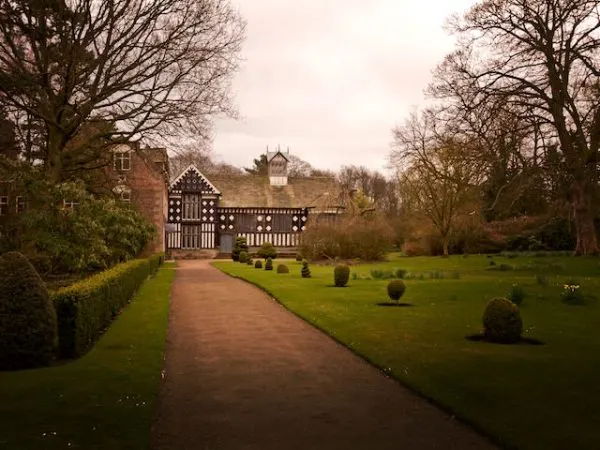 Rather than treating the whole area, another option is to just create a solid border around your driveway. You can use one of these products in a strip along the edges, or install something like edging pavers. Build just enough of a solid edge to create a barrier between the loose gravel and the lawn, or other adjoining area.
1. USA Ecosystems Resin Bound Gravel
This product from USA Ecosystems claims to be a "pebble and aggregate binding product that is suitable not only for patio and sidewalk use, it also has the strength and durability to be applied in commercial and residential vehicular traffic applications or high load traffic areas."
2. Chameleon Ways Addaset
Addaset is another product that is pre-mixed and then troweled into place. This one looks like it has to be professionally installed. If you want someone else to do the work for you, this might be a good option.
3. Core Gravel SOLEPAVE
Though the company is based in Canada, they distribute throughout North America. The SOLEPAVE system combines a core grid, filled with gravel, and then topped with a resin-bonded aggregate.
Other Options
There are also alternatives to concrete alternatives you might consider. These include:
You might also enjoy this project, where I replaced my front lawn with wood chips: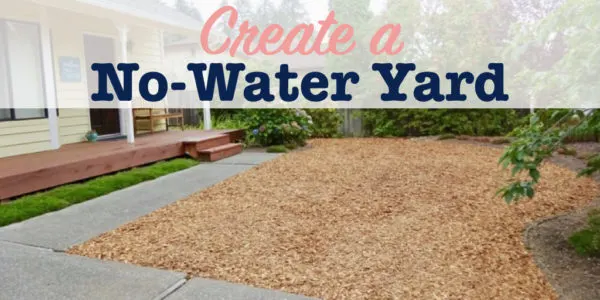 Get Your Free Guide
I hope this list will help you find the right solution for your project. I love my concrete-alternative patio, and and hope that you can find the right budget and eco-friendly solution for your own yard.
Be sure to download my free list of Five Essential Steps to do Before Installing Concrete Alternatives.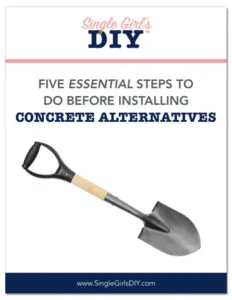 For a little more help planning your project, download a copy of the Single Girl's DIY Project Planning Workbook. It includes the formulas for calculating material amounts, and guidance for planning out every step of your project.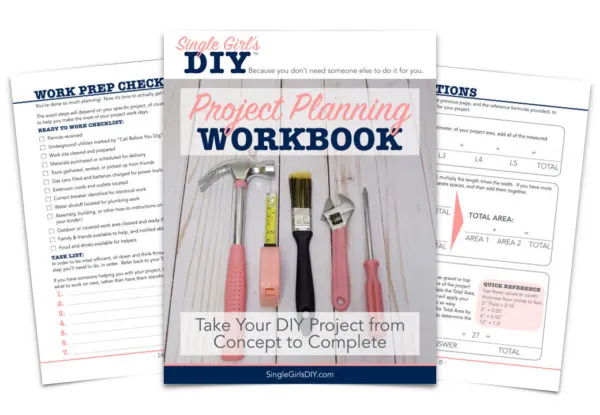 Be sure to share your results when you finish your project! Here's one more look at my concrete alternative patio: