A snowblower is a fantastic machine that helps you remove snow from areas surrounding your property. However, like all machines, there will come a time where it will need to be repaired or replaced as your needs change.
There are multiple ways you can dispose of your old snowblower including donating it to a neighbor, scrapping the machine for metal, or selling it to a local resident. However, the right method is going to depend on the state of the snowblower and the time you have available to research the right method for your machine.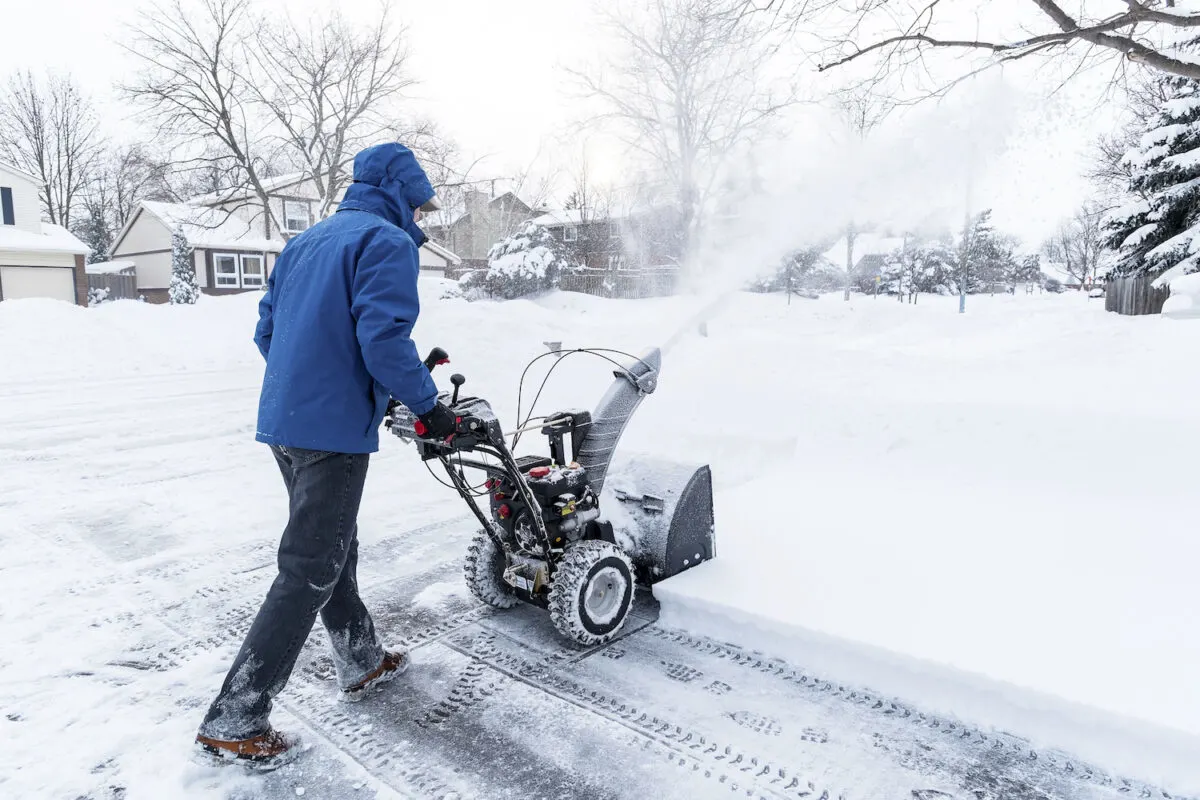 Where To Dispose Of Your Snow Blower
Depending on whether your machine is broken or simply no longer fit for purpose is likely to depend on how you dispose of your snowblower machine (in some cases even if it's broken) at a reduced price.
Donate your Snow Blower
If you're not planning on using your snowblower anymore or if you're planning on replacing it with a newer model then you can opt to donate it. There are a number of local resources you can use to advertise your snowblower for free. I personally find Facebook marketplace the easiest to use.
Your county website or office may have some additional donation resources where you can donate this old machine. If the machine is fully working then it can also be donated to any local Goodwill or Salvation Army store. Reuse is more environmentally friendly than deciding to dispose of your machine. You will also be lending your hand in a good cause and bring to someone else's life.
Gift To Friends, Family or Neighbors
If you know a neighbor or loved one who may find your old snowblower useful, feel free to ask them if they would be interested in your machine for free. Even if they don't take it they may provide you with another friend or family member who has been considering purchasing one or who is in need of a snowblower but can't afford one.
I love doing this because it's little to no hassle and gives you that warm feeling inside of doing good for others. And while I'd advise doing this with snowblowers in working conditions I know plenty of friends and family members who have taken broken snow tools of mine to repair so be sure to ask around regardless of the condition.
Sell Your Old Snow Blower
Even broken snowblowers and individual snowblower parts fetch good money online. Take for example the Craftsman 2 Stage Engine above which sold for $55 or the John Deere tires which sold for $62 on eBay.
Personally, I prefer selling my snow tools on Facebook Marketplace instead of eBay or Craigslist as I don't have to worry about postage and the majority of buyers come and collect the same day. On the flip side shopping for snowblower and other snow tool parts online is a great way to repair your items instead of replacing them.
Curb Side Disposal or Recycling
If you don't want to sell your snowblower and struggle to find anyone to gift the snowblower to then you can opt to get it collected from your curbside. Some local counties offer this service (sometimes it's free, other times there could be a charge). This is an ideal way to get rid of a broken snowblower.
You could also opt to contact a scrap metal service who would buy the snowblower for scrap. Alternatively, consider speaking to a machine disposal firm who will remove your snowblower for you (often for a fee). Ensuring that the snowblower is recycled or disposed of correctly is essential to avoid any prosecution in the future.
If you are getting a new snow blower, here are the best times to buy a snow blower to get the best savings!
How To Safely Dispose Of Your Snow Blower
If you plan to recycle your old snowblower, donate it to a store or have it collected by the local waste collection services then you're more than likely going to have to drain the oil tank for safety.
This isn't something you'll need to do when selling the machine privately (unless the buyer asks for this to be done) or when donating it to a neighbor. However, just be sure to inform them that the tank may still have some oil in so they are aware for storage and usage purposes.
Benefits Of Recycling Your Old Snowblower
I always encourage everyone I meet to recycle their old machinery and tools instead of disposing them. This could be recycling them by donating them to friends or family, selling them online, or gifting them to a store such as Goodwill or Salvation Army.
The benefits of recycling machinery and tools like this include:
Creating businesses and jobs in the industry. This includes people to split down the multiple materials for recycling or refurbish tools for resale.
Minimizing the waste of electricity. For example, each pound of aluminum recycled instead of produced American's save 7.5 kWh of electricity. This is enough energy to meet the electric needs of a city the size of Pittsburgh for six years.
Reduces the amount of waste sent to landfills and incinerators. Which requires a large number of materials to be transported and broken down and takes centuries to decompose.
Prevents pollution by reducing the need to collect new raw materials. Instead allowing us to use jobs to recondition used materials for use on new products.
Conserves natural resources such as timber, water and minerals which are vital to minimising global warming and protecting animals natural habitats worldwide.
What happens if you get a winter storm after disposing of a snowblower? Here are some helpful ways for how to remove snow without a shovel.