Looking for a fun Valentine gift for adults? Then you will definitely love these cute Valentine's Day gift tags for succulent plants!
These free, printable plant tags have a big dose of humor with them. Any plant parent will love the play on words!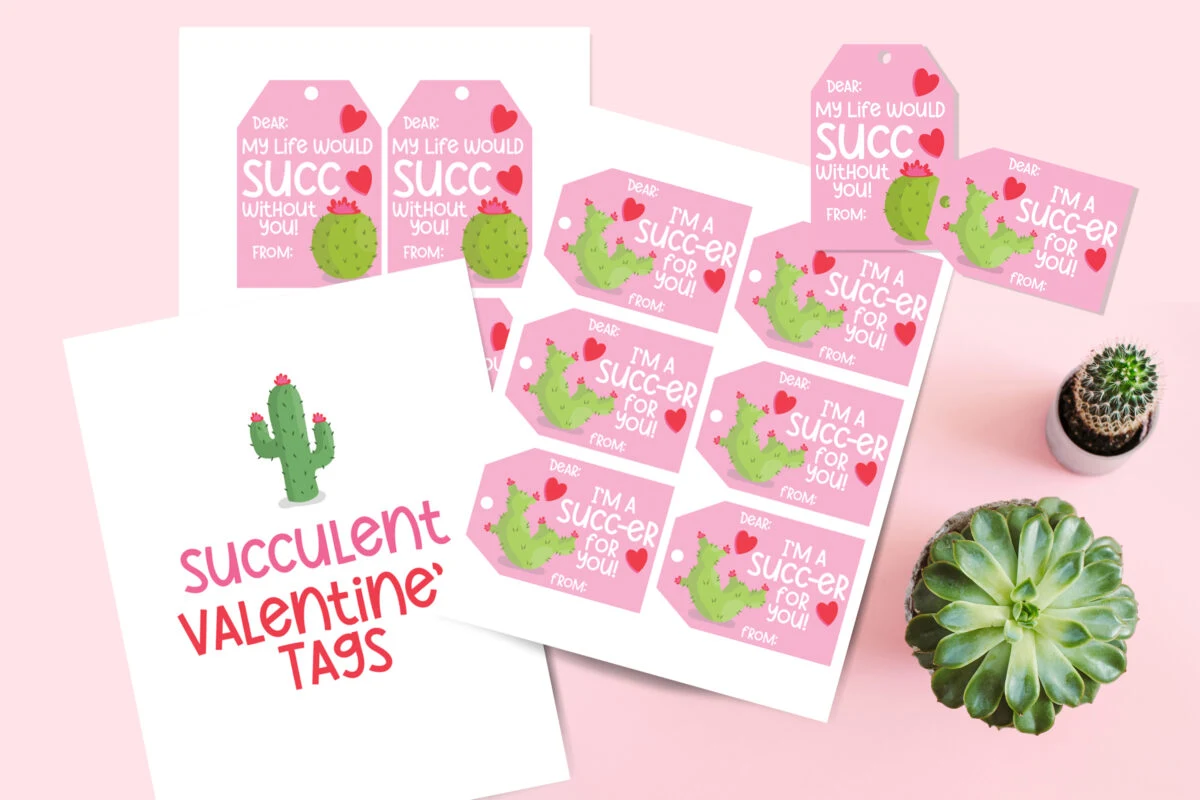 Gifting plants is a fun idea that will last long after the candy has been eaten or the flowers have died. Giving a living succulent (or even a faux Dollar Tree succulent pot) will last all year long.
I suggest pairing these gift tags with miniature succulent plants (either real or fake) for a sweet little gift for friends.
These cute miniature gifts are perfect for our Secret Cupid Gift Exchange game!
Of course, if you want to add one of these tags to a larger cactus or succulent plant that would be perfect, too.
Want more houseplant Valentine's Day gifts? Check out my easy "Aloe You Vera Much" DIY Plant Pot.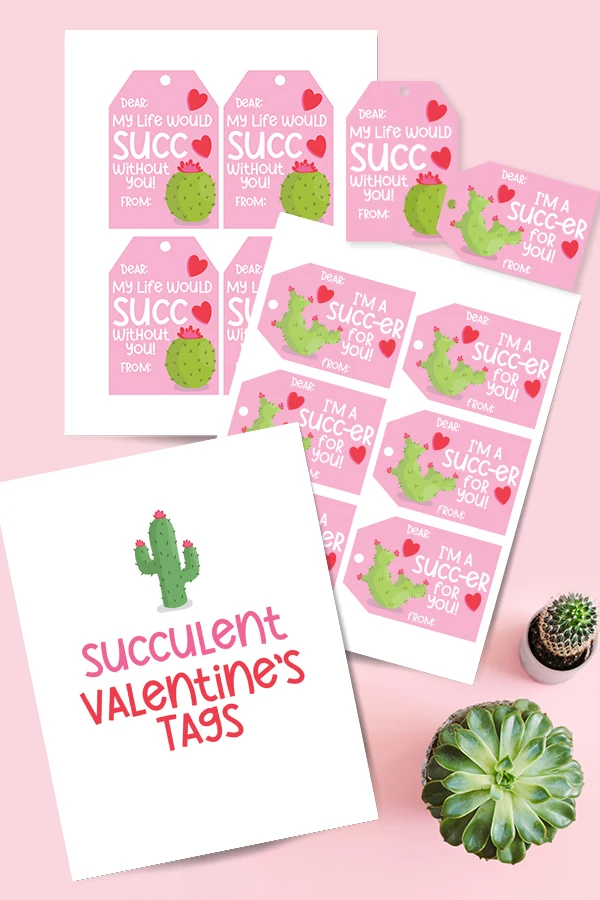 Be sure to Pin These Free Valentines Gift Tags for Succulents to share with others and share the plant love!
Here's the link: Get your free downloadable gift tags!