When you need a clever way to give cash, a DIY money pizza is the perfect gift idea! Not only is it funny, but it is practical, too.
Trust me, they will never forget the time they received a money pizza as a present!
This handmade gift is also great when you want to give money, but you want them to have a present to open, too.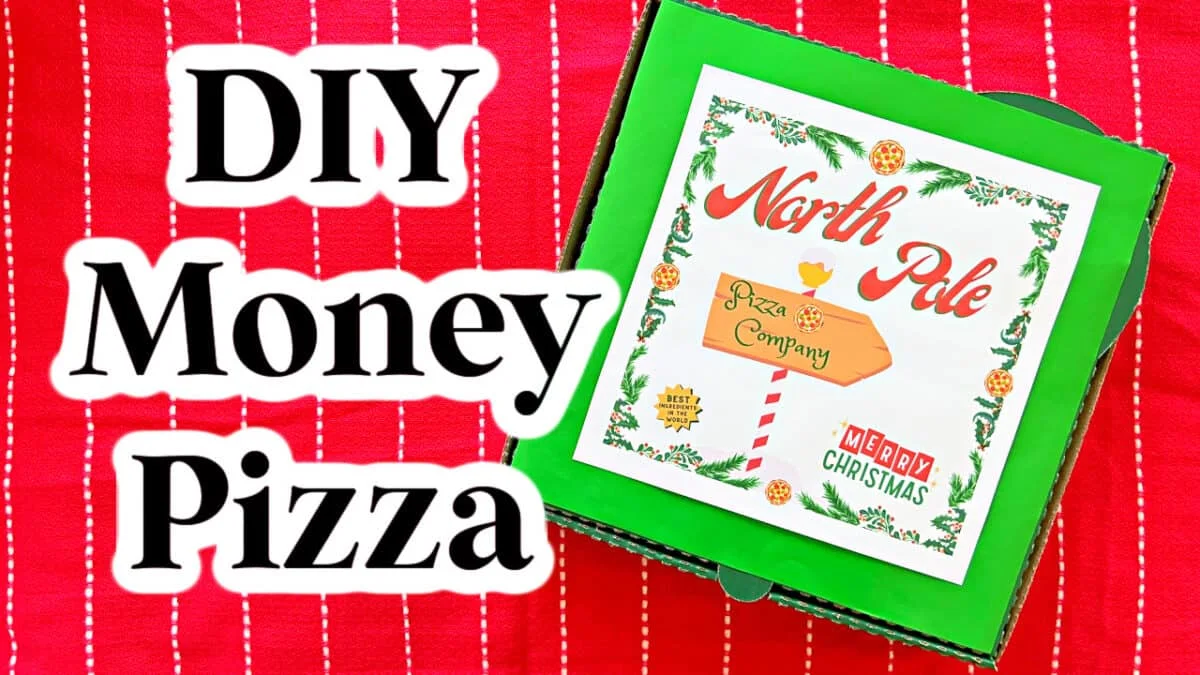 A lot of times, money is given as a gift card or in a card. Let's face it, that's no fun to open!
Making a money pizza makes the gift look bigger and more impressive. Plus, they will have a big gift to open, rather than a tiny gift box.
This is a great gag gift, too!
I made this cute money pizza as a Christmas present for my teenage nephew, who is notoriously hard to buy for. He doesn't want anything but money or high priced electronics. Since I'm not buying him hundreds of dollars of gadgets, I decided to give money, instead!
Christmas Money Pizza Box
This gift was made for Christmas. I designed two labels to attach to the box for a holiday design.
I'm sharing those labels with you for free! See the download link in the supplies list below.
You do not have to use Christmas labels for this DIY project. You can use the tutorial to make one of these money pizzas any time of the year.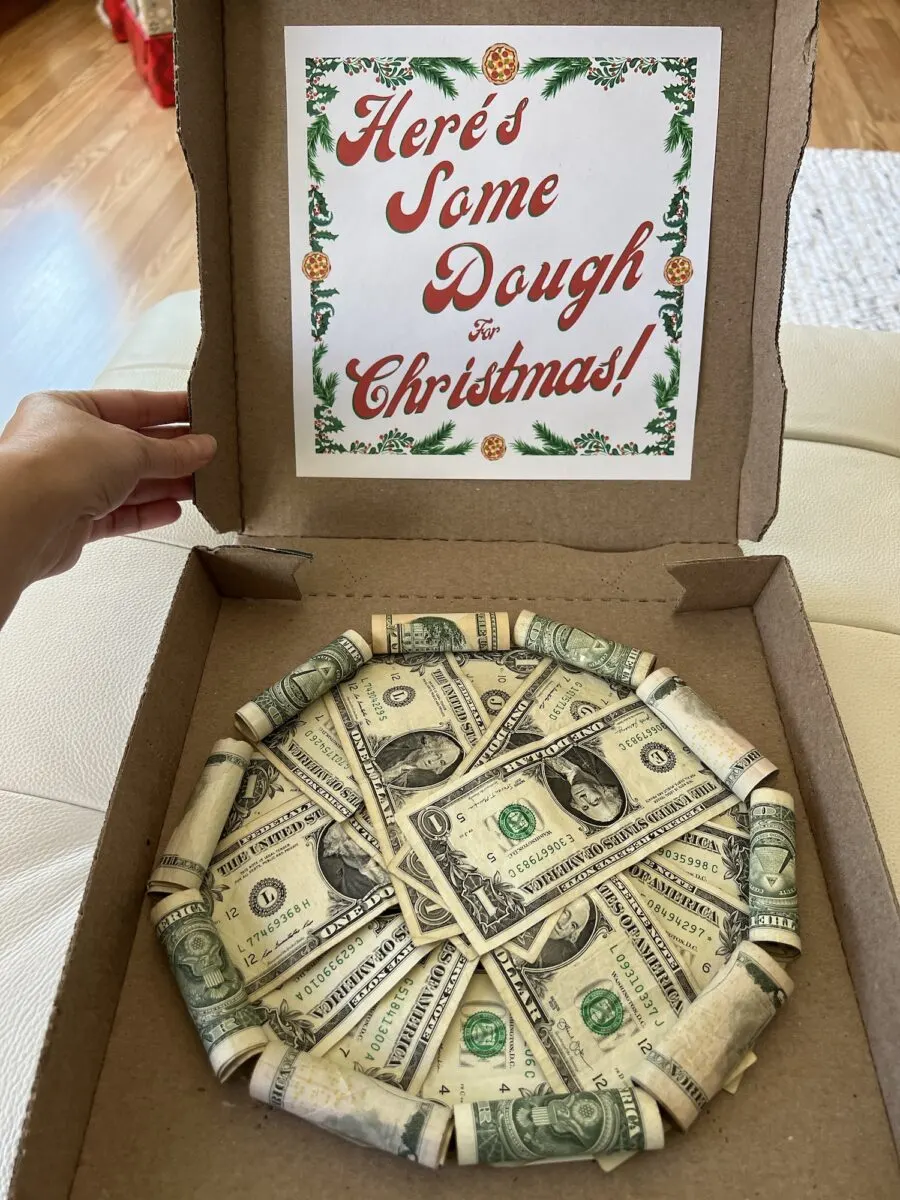 How Much Cash Does It Take to Make a Money Pizza?
I decided that I wanted to give $50 as a gift. For my pizza, I used:
19 One Dollar Bills ($19)
4 Five Dollar Bills ($20)
1 Ten Dollar Bill ($10)
4 Quarters ($1)
You can choose any amount of money that you would like to give.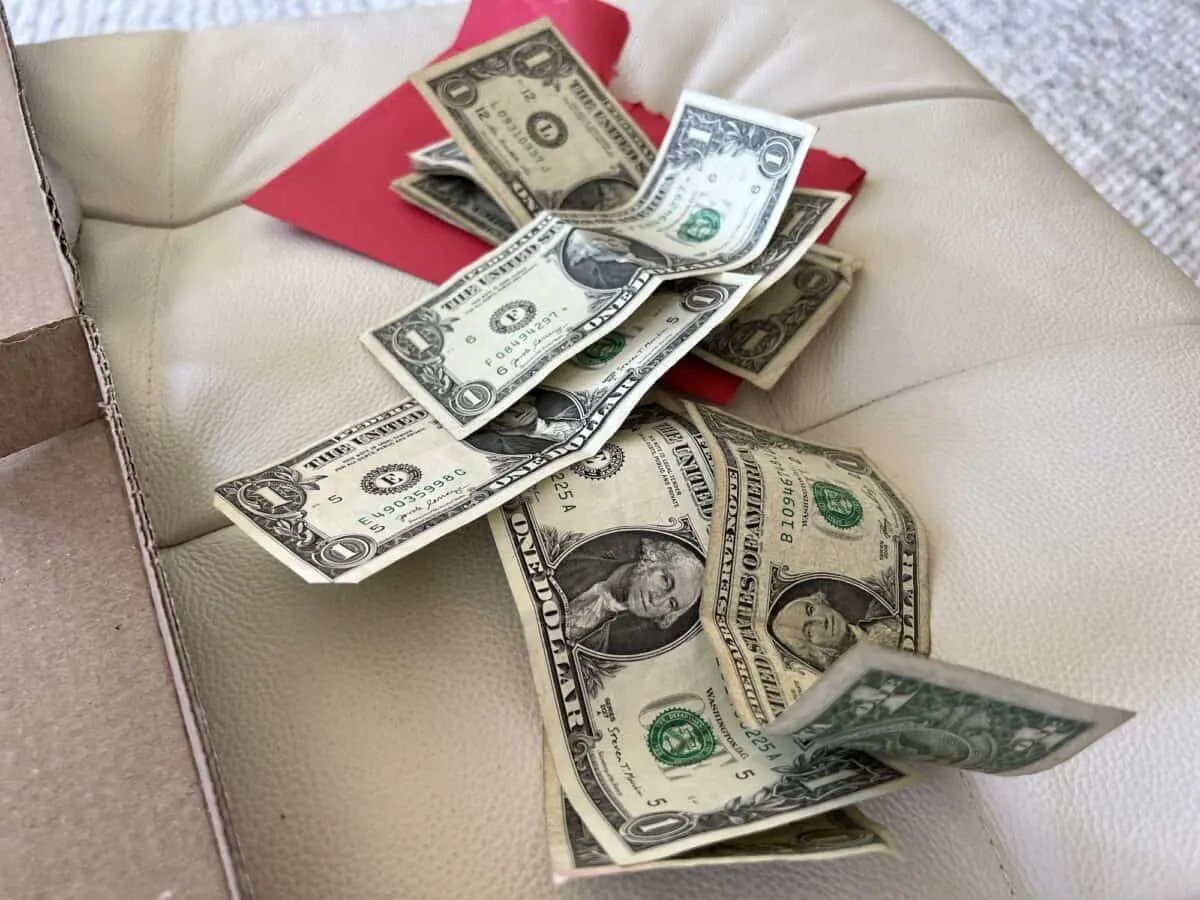 To gift less money, you could use 24 one-dollar bills and four pepperoni quarters for a $25 gift.
To give more money, increase the denominations for each bill. I alternated the pizza crust between one-dollar and five-dollar bills, with one ten-dollar bill, as well.
You could use all fives or tens to have a much larger cash gift.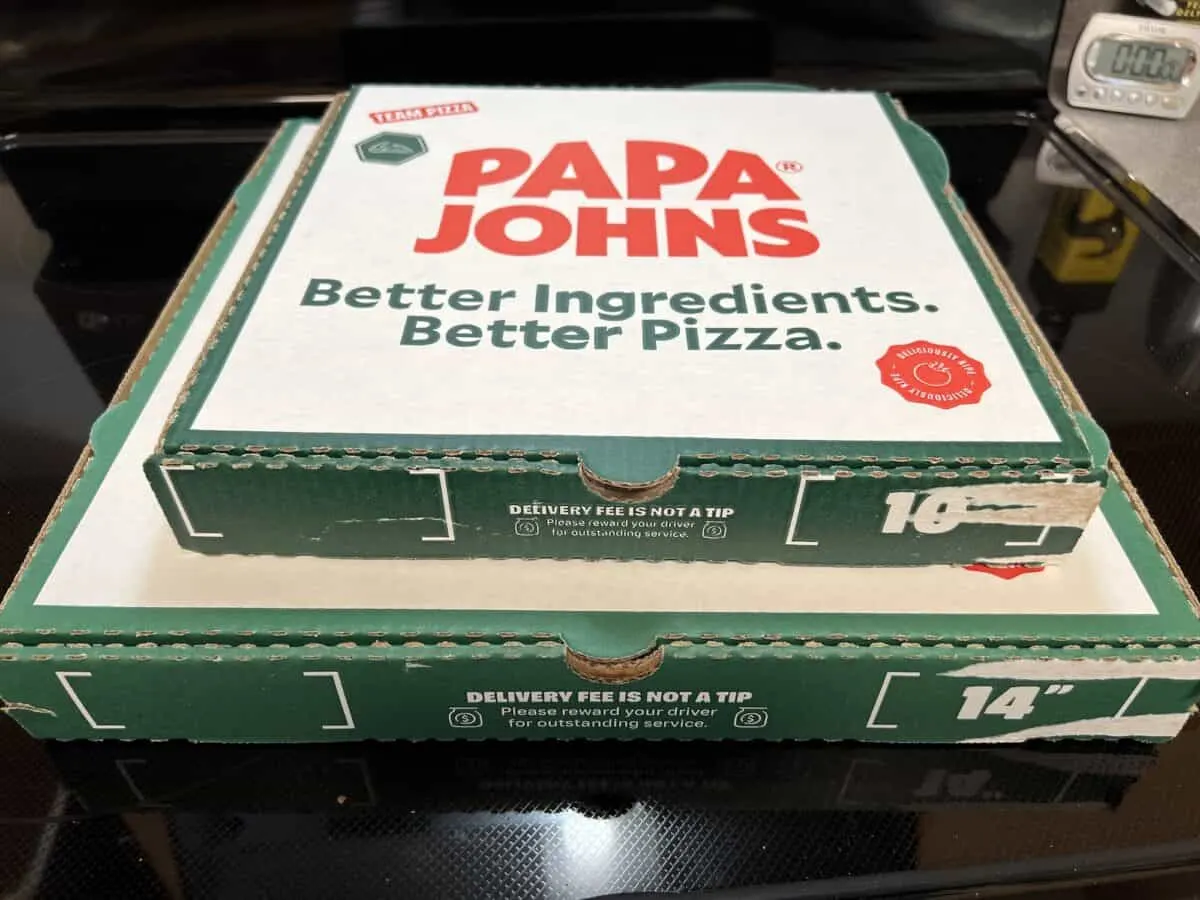 Helpful Tips
Here are some tips and tricks I learned while making this money pizza:
Order a box of breadsticks (without cheese) to get a relatively clean box to reuse.
Pizza boxes that have had pizza in them are too greasy and messy to reuse for this gift.
My breadstick box from Papa John's was a 10″ box size. The large pizza was a 14″ box.
The smaller 10″ box was perfect for adding $50 in cash.
Larger pizza boxes will require more cash bills or not overlapping the bills as much.
You could possibly ask your pizza place for an empty box. If they know what it is for, they might be willing to give it to you. Especially if you are placing an order and going to the store for pick-up.
Double-sided tape is perfect to use with this project because you won't see the tape on the bills.
Clean pizza boxes with no words on them can be found on Amazon. These are great ideas if you are giving multiple gifts, or if you don't have a pizza place nearby.
If you want to disguise the gift as a real pizza without any labels, these generic pizza boxes with an old-fashioned pizza label are ideal.
Mini pizza boxes are available, too, which are great if you want to give just a small cash gift.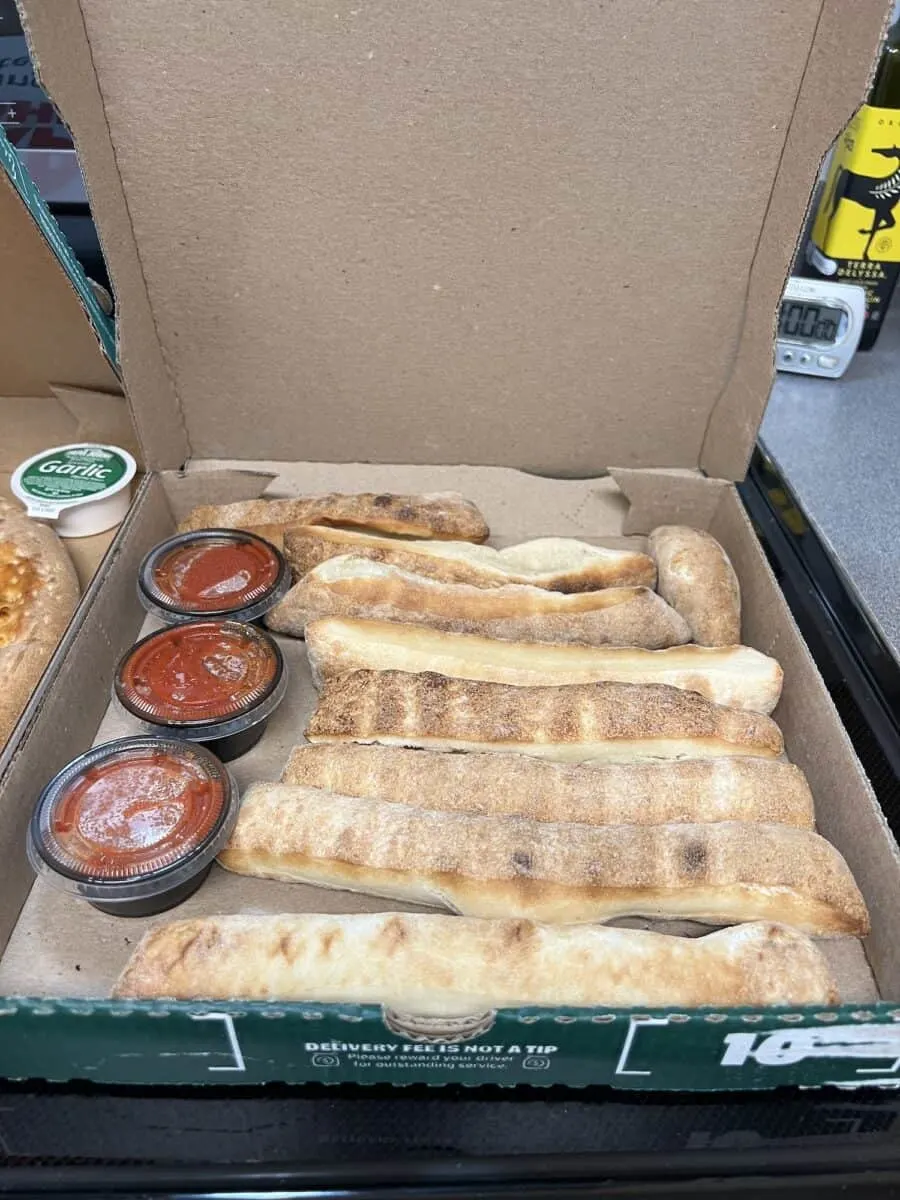 How to Make a Money Pizza Gift
Supplies
Clean, empty pizza box (or buy pizza boxes online)
Cash bills
Quarters
Double-sided Tape
Red construction paper
Directions
Print out the North Pole Pizza Company labels.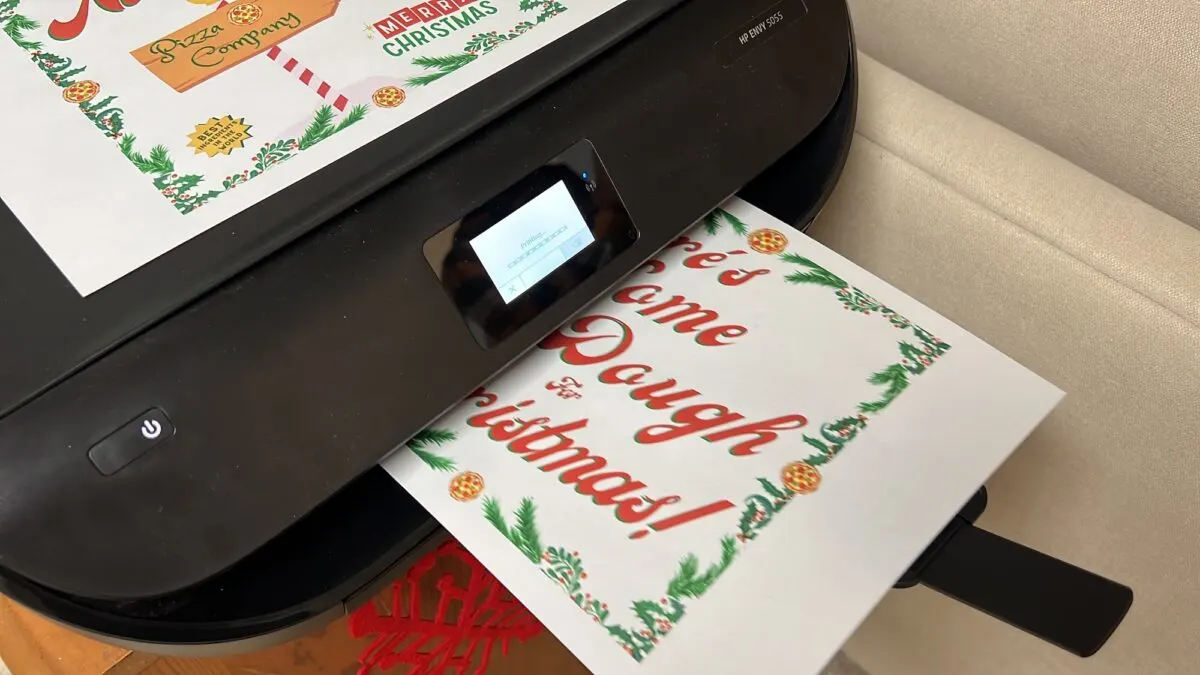 Trim to size if desired. I trimmed my two printable into 8 1/2 X 8 1/2 inch squares.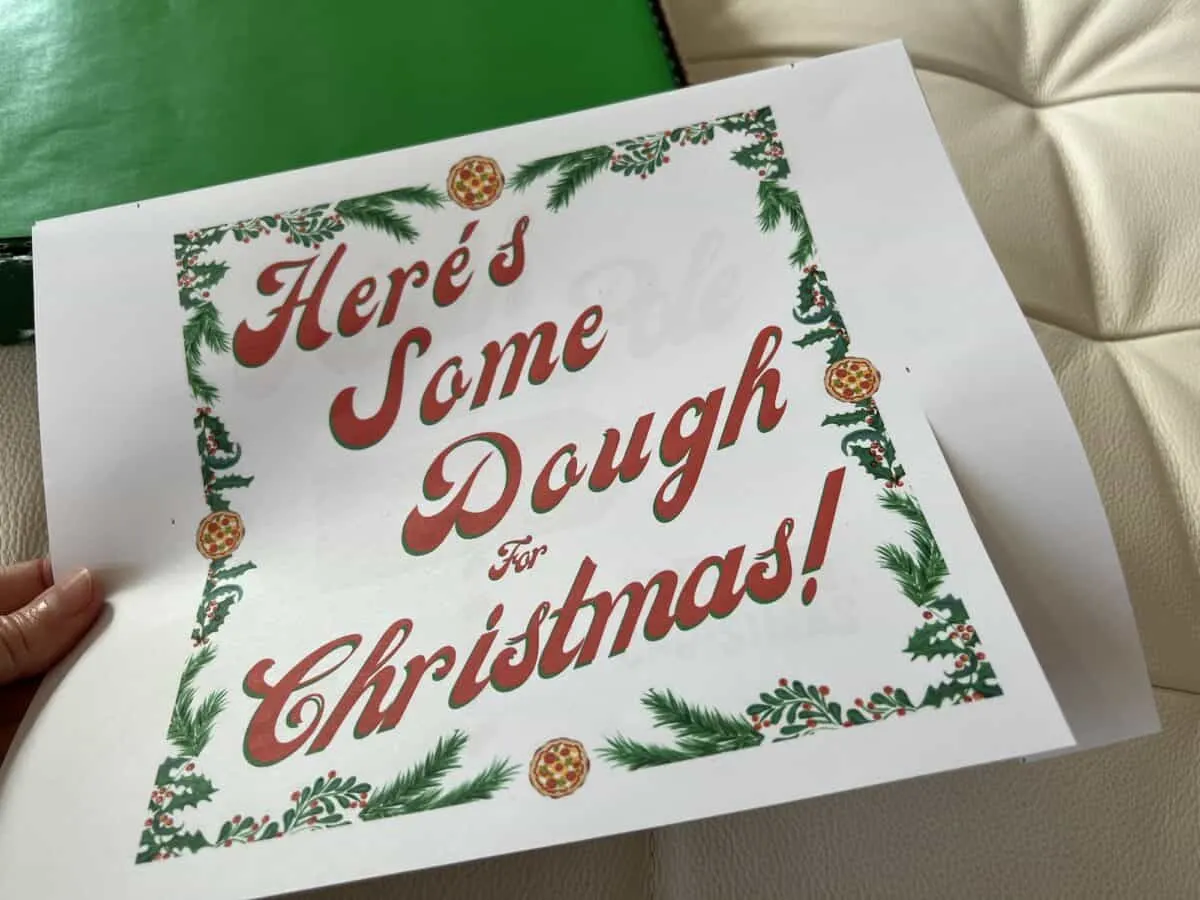 Cover the top of the pizza box with a piece of wrapping paper, construction paper or poster board if needed to cover the branding.
I used plain green wrapping paper to cover the top of my pizza box. Attach with double-sided tape.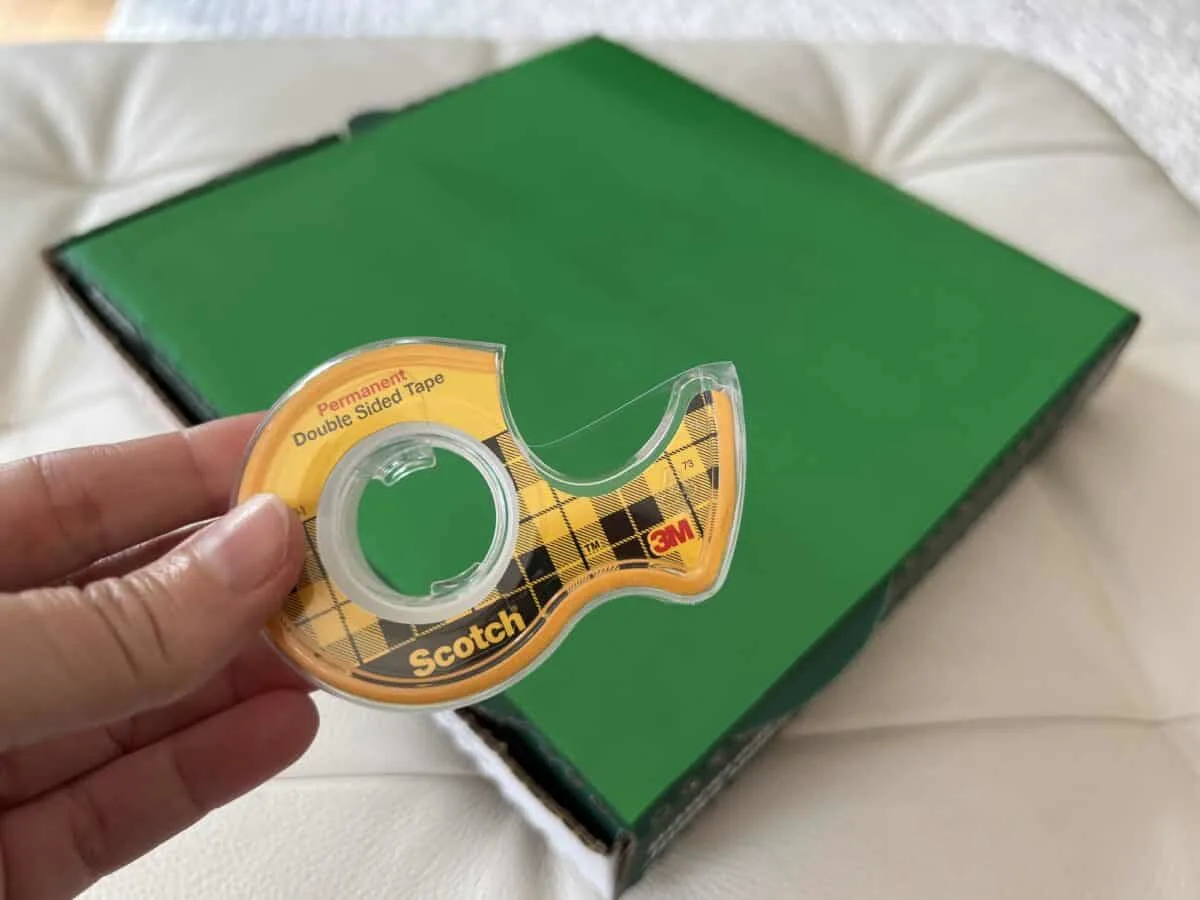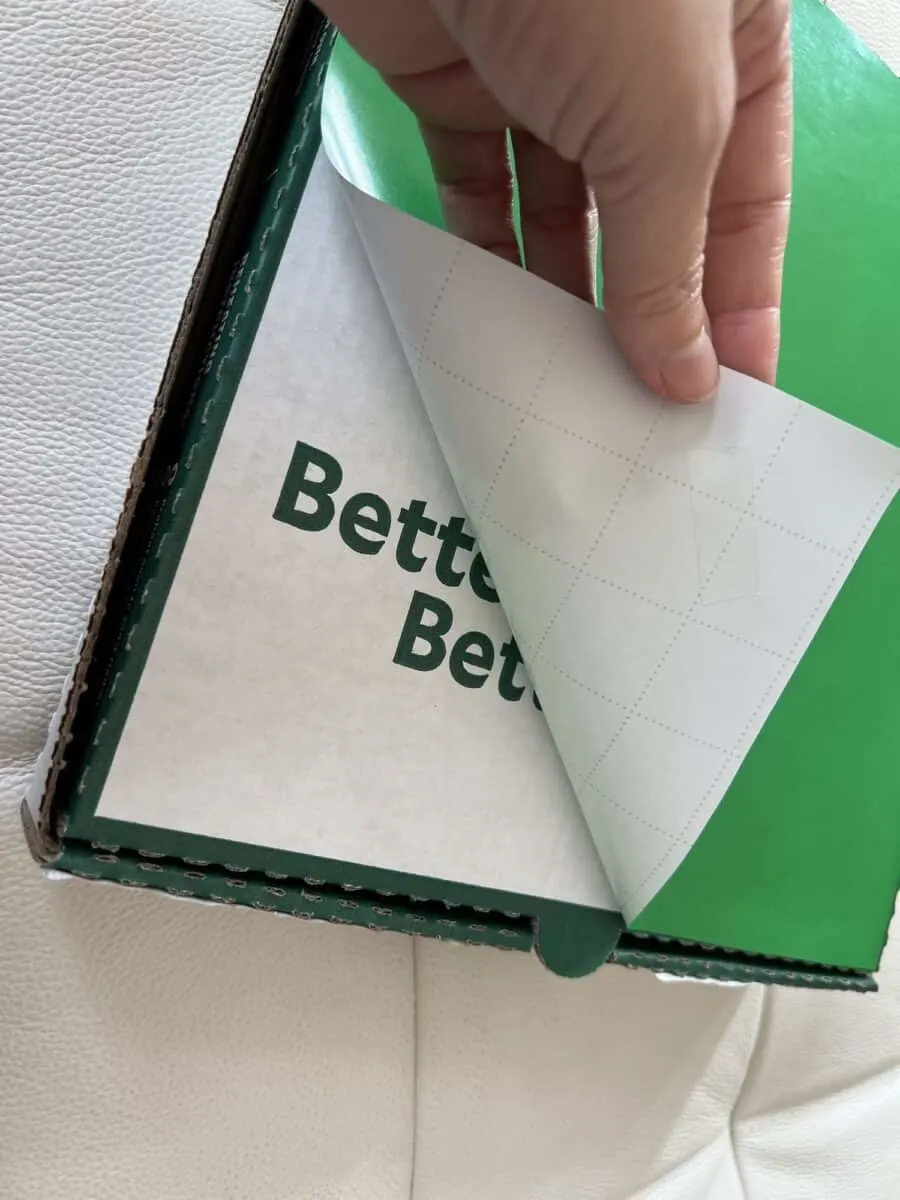 Attach the North Pole Pizza Company label to the top of the box using double-sided tape to secure.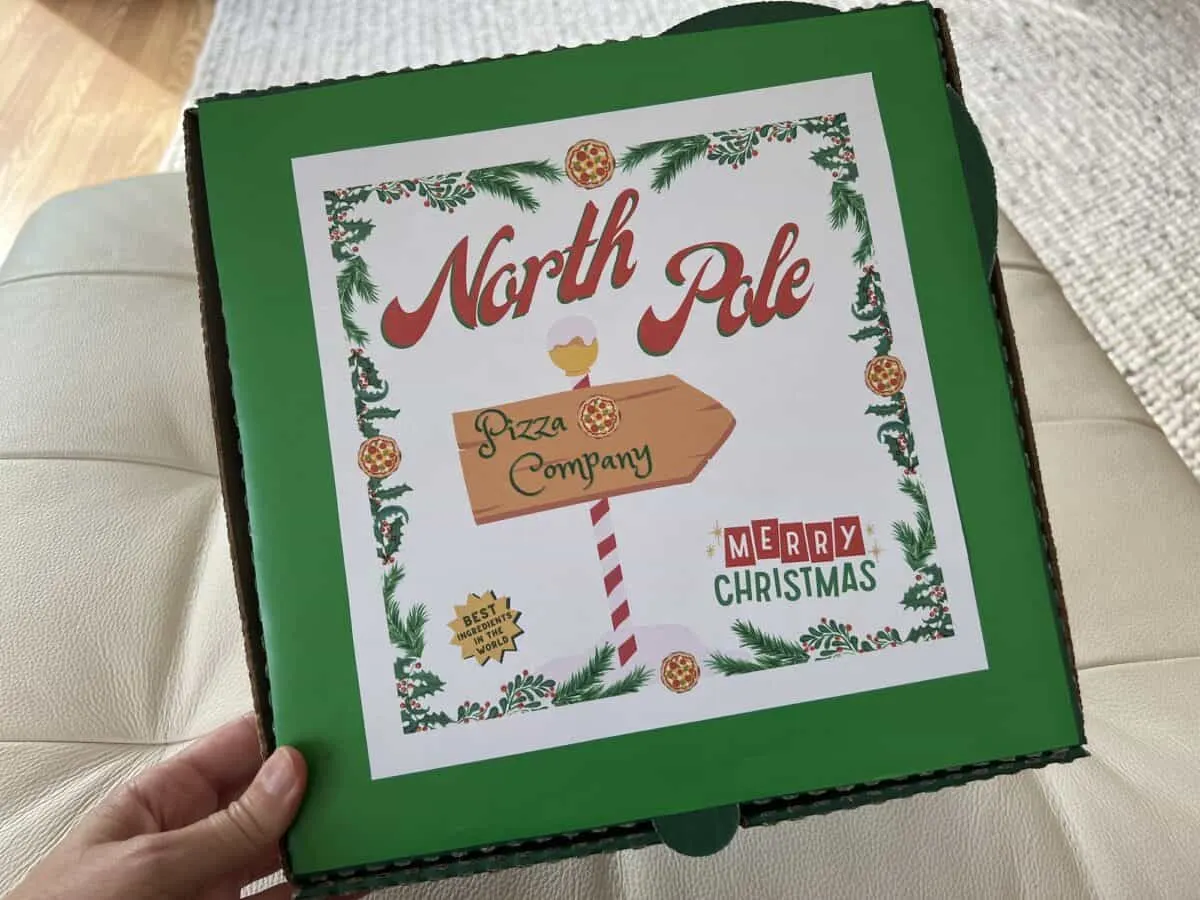 Tape the Here's Some Dough for Christmas label to the inside of the pizza box on the top flap.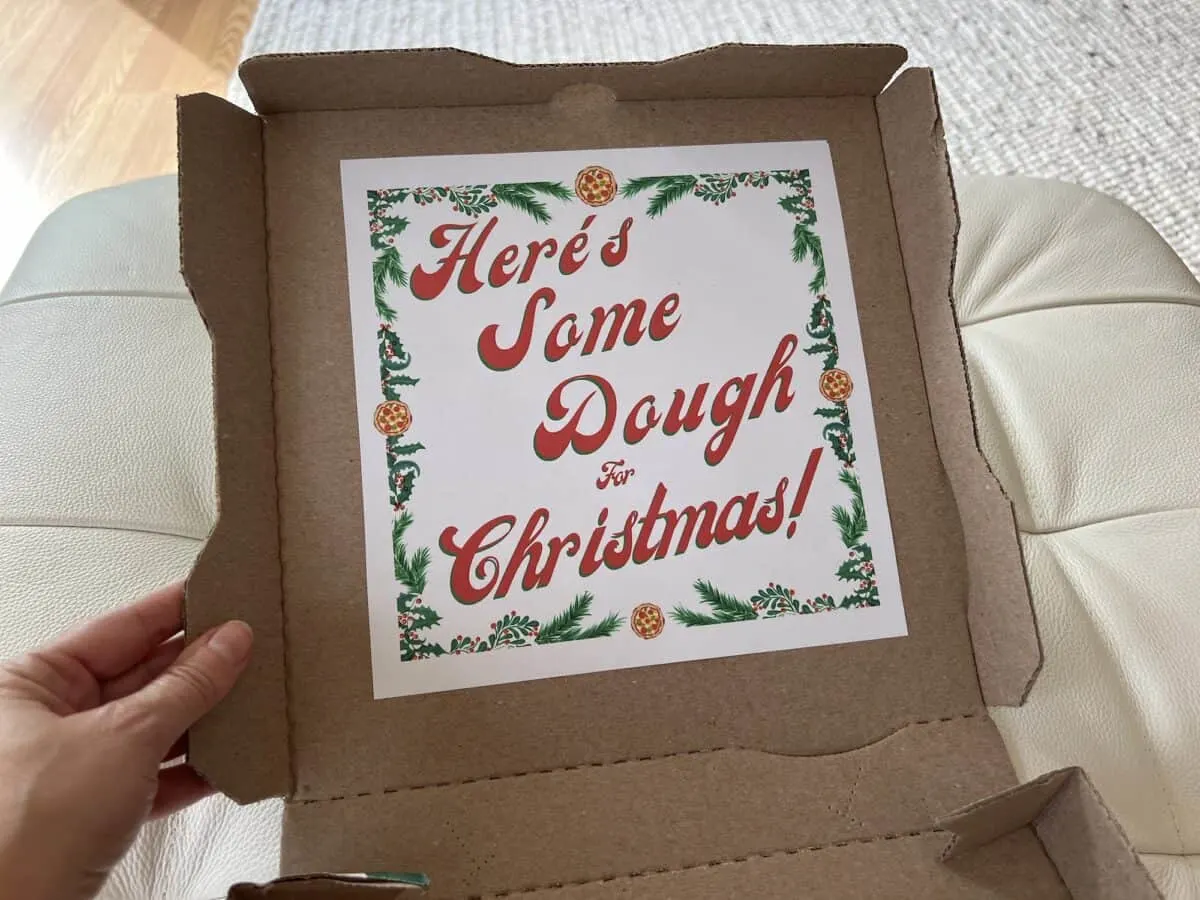 Start taping dollar bills (or any other denomination of bills) in a circular pattern on the bottom of the pizza box.
Tape one bill in the 12 o'clock position on the base of the box, being sure not to have the edge of the bill too close to the edge of the box.
Then, tape another bill over that one in the 6 o'clock position. Add one in the 3 o'clock position, then the 9 o'clock position, until you have a cross of bills as the base.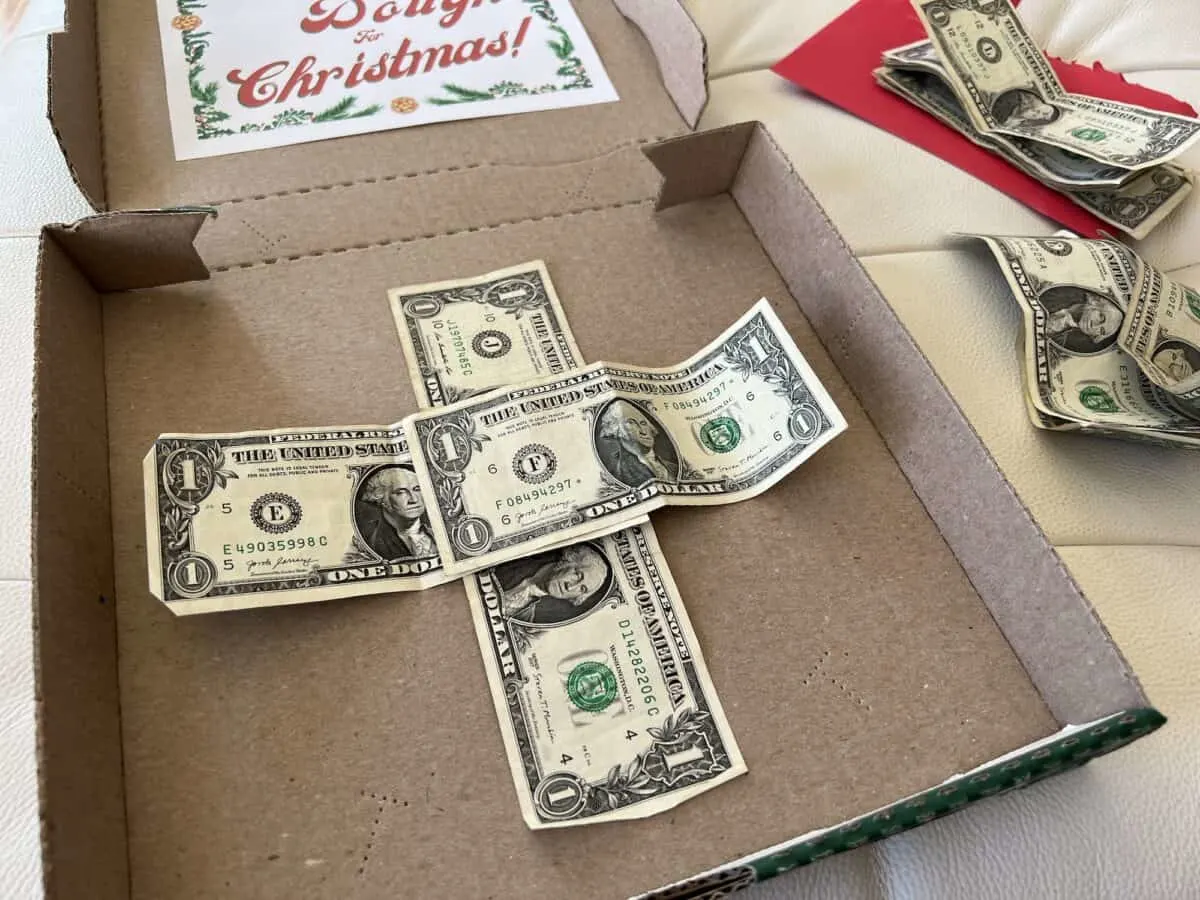 Layer on additional bills over these base bills until you have created a circular "pizza" of cash.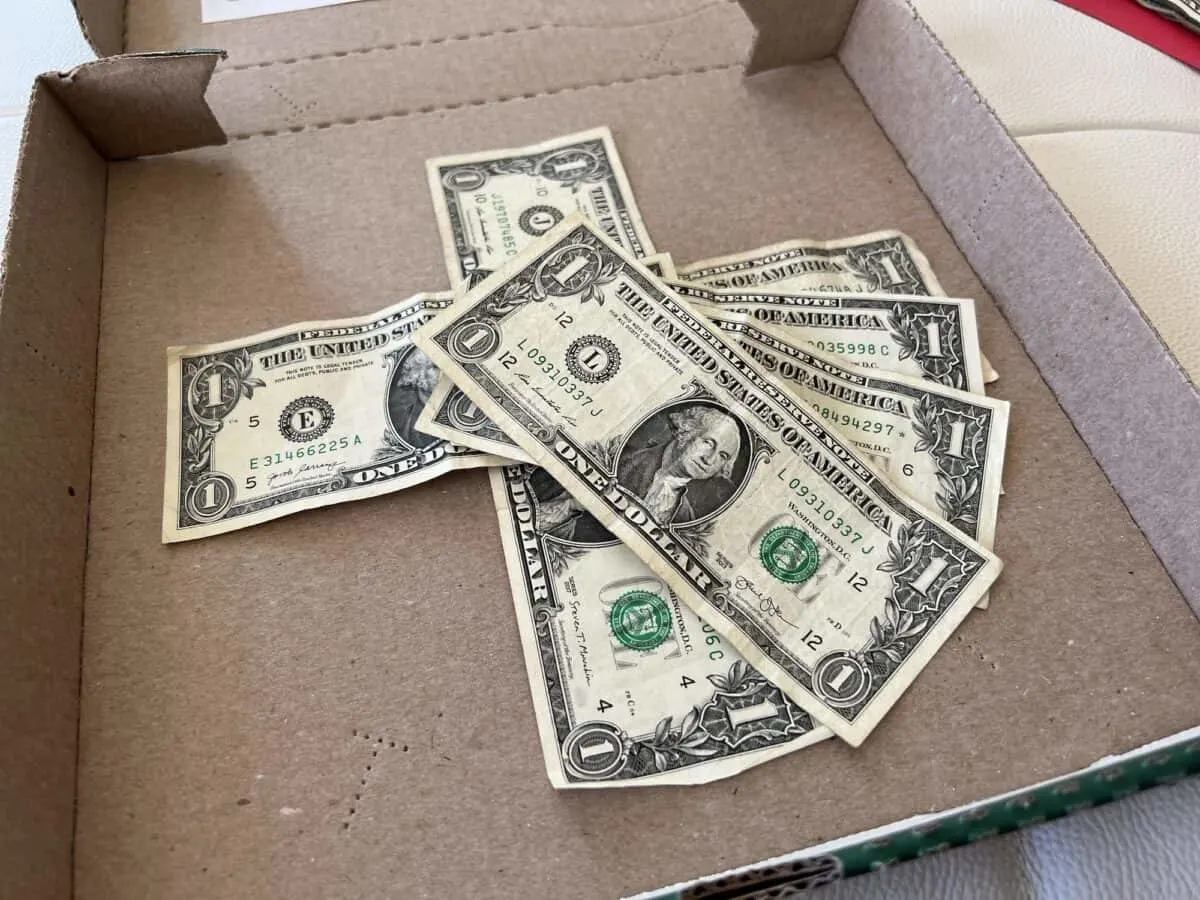 Tape the ends of the cash bills down in the center of the pizza.
For the pizza crust, roll a dollar bill into a tube. Tape the ends together. Then, with double-sided tape, attach the roll to the edge of the circle of cash.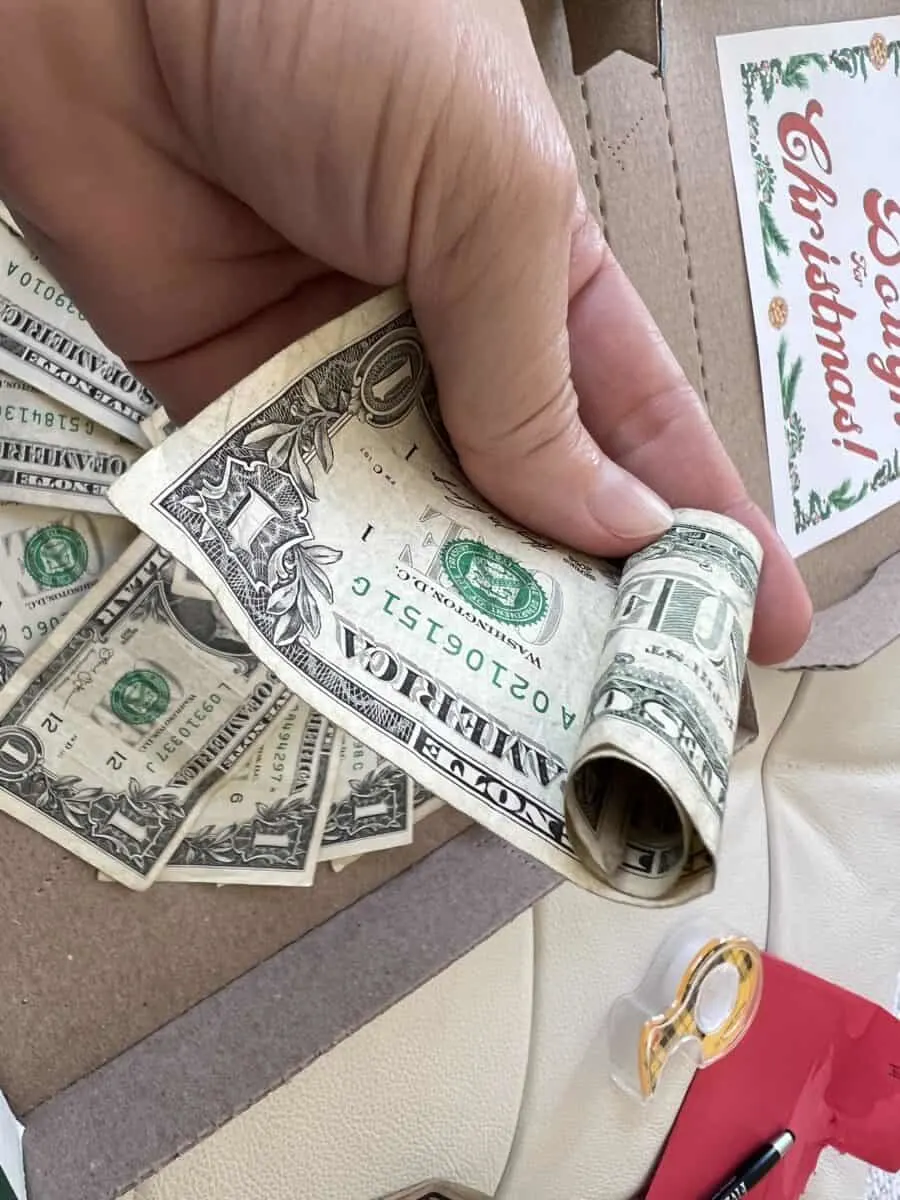 Continue rolling cash bills into tubes and taping around the edge of the "pizza" until you have created a crust.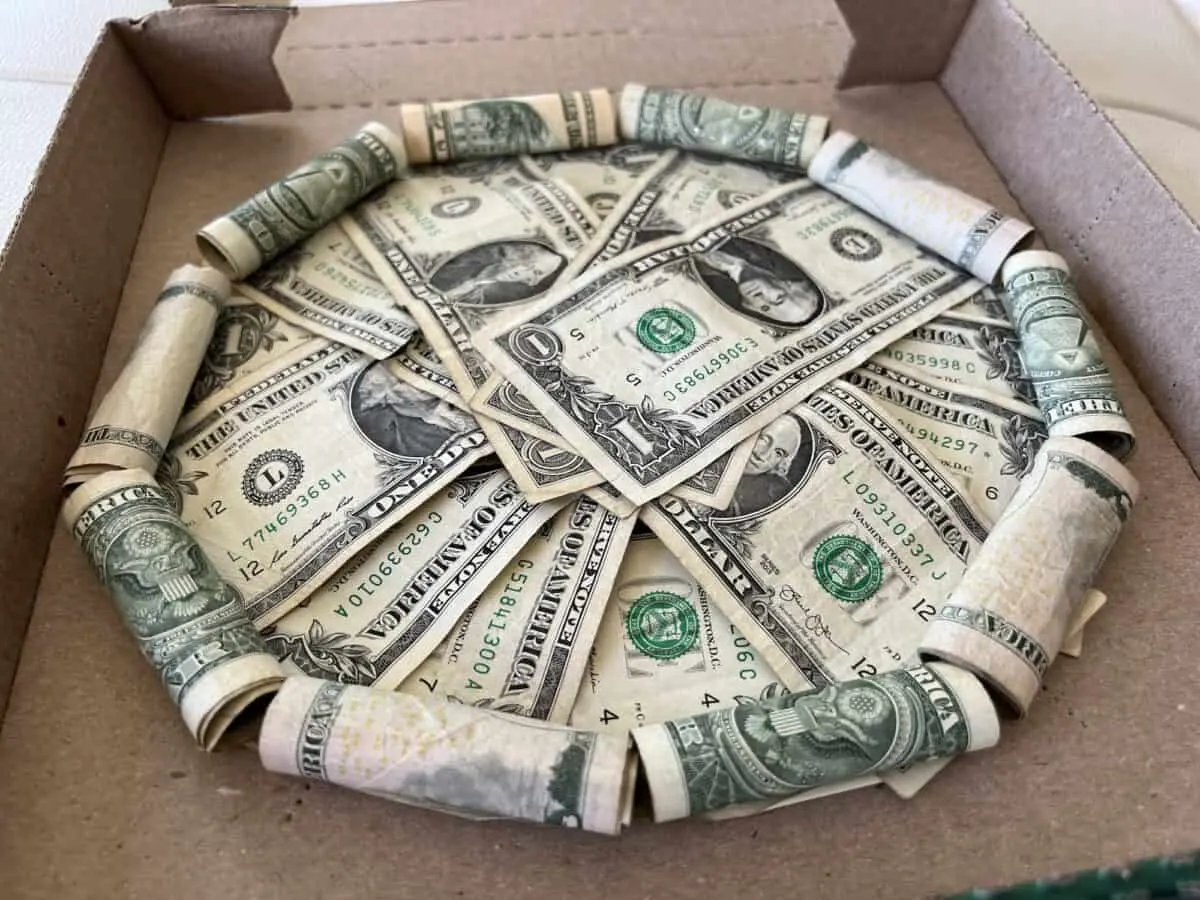 Cut out large red circles from craft paper to be the pepperoni slices. Tape on top of the cash pizza.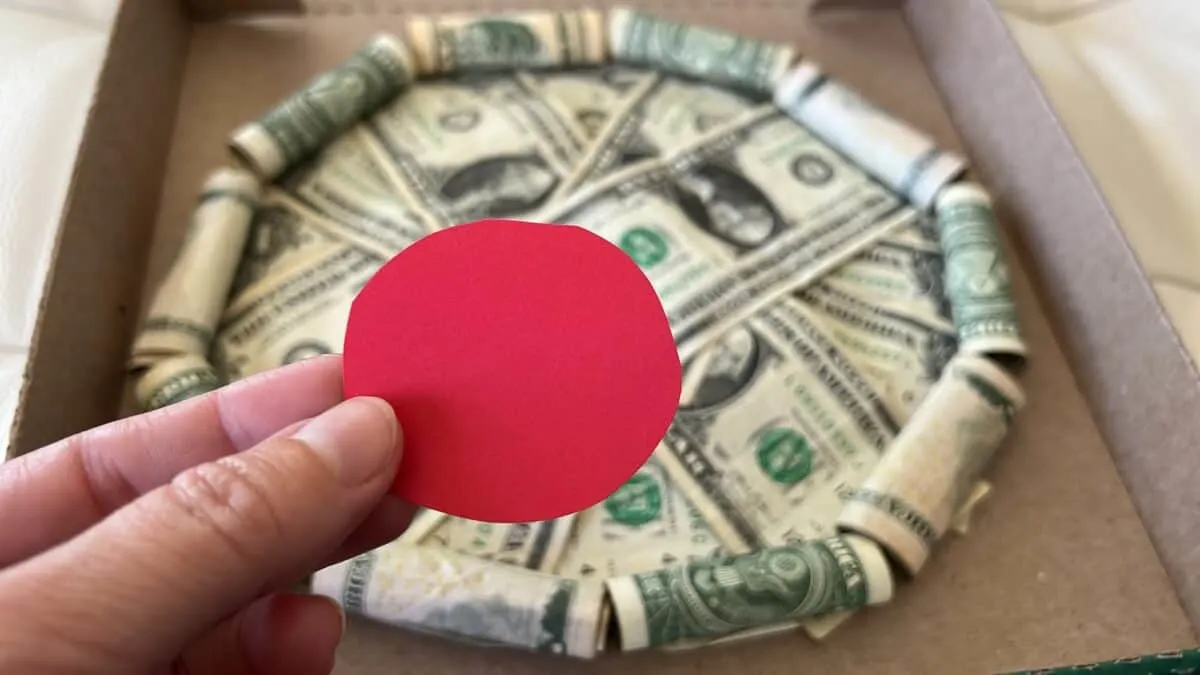 Tape quarters on top of the pepperoni slices, pressing down firmly to secure.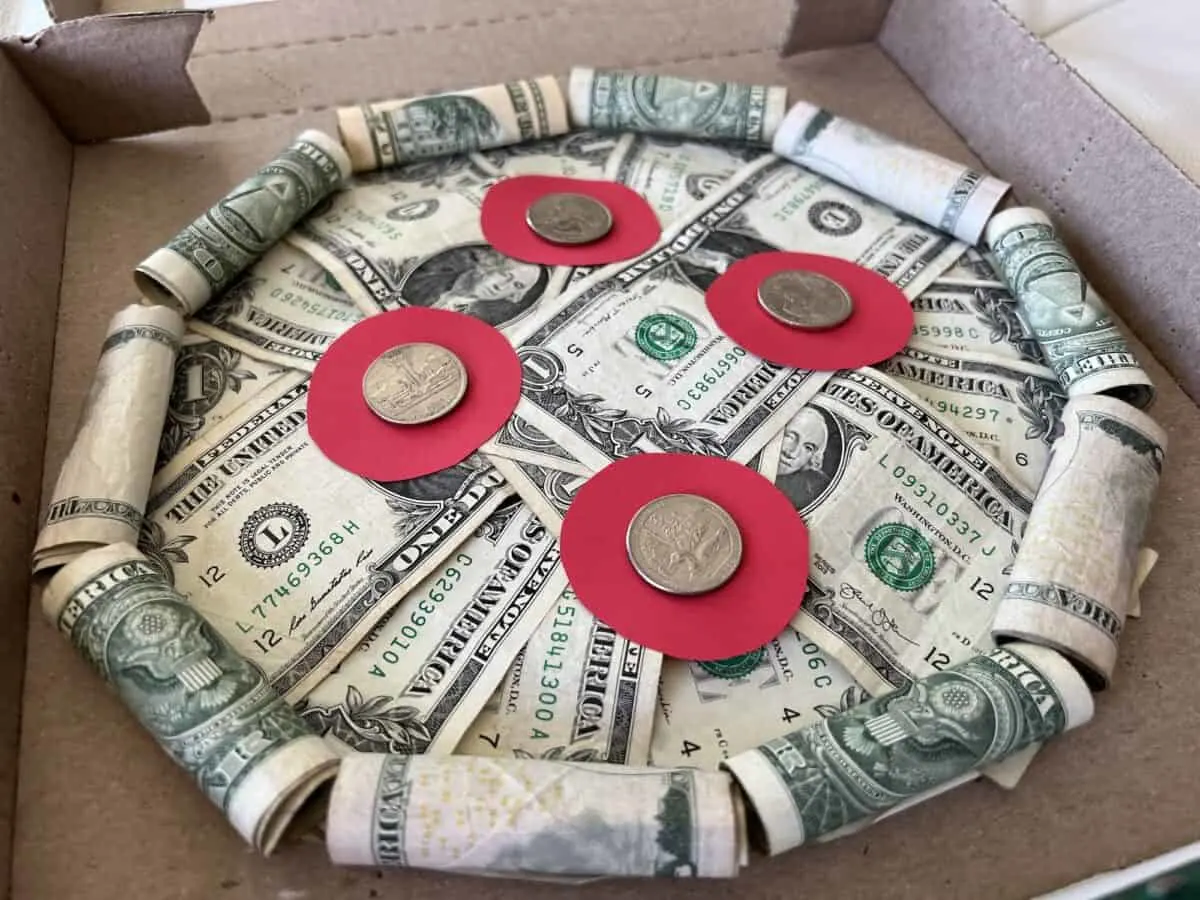 You might also like these quick and easy Christmas crafts.
If you like watching video tutorials, here is my Youtube video showing how I made this money pizza:
This DIY money pizza is a great last minute gift idea for anyone on your list!