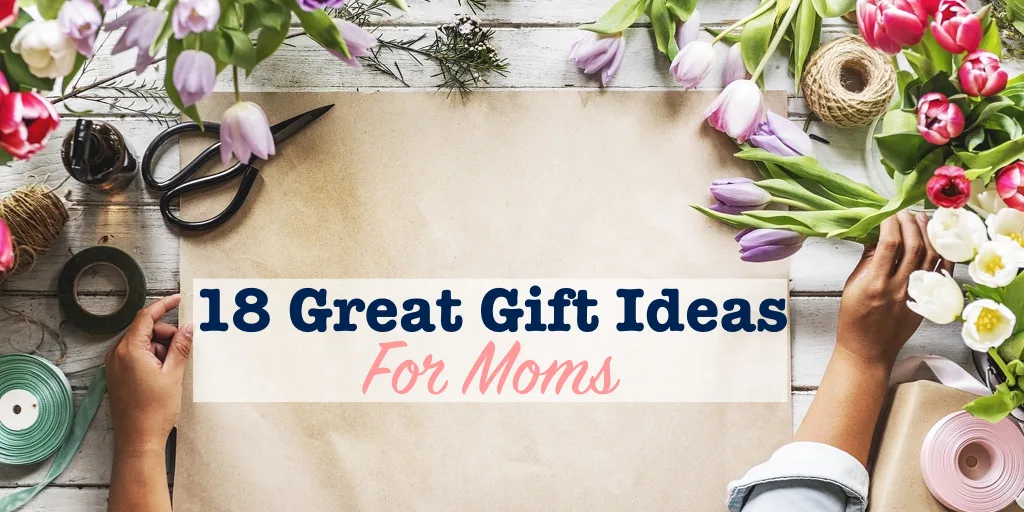 My mom never really liked baseball, but she would watch games with me, because I enjoyed it. That's what moms do – Whatever you want to do.
This can make gift-giving to moms kind of tricky. They're usually so focused on making sure that everyone else is happy, sometimes you don't know what truly makes them happy.
Here are a few gift ideas for moms to help you come up with something great.
18 GREAT GIFT IDEAS FOR MOMS
Family Photos
Photos of kids, grandkids, and even furry kids are generally a good bet.
One year, I put pictures of my brother and myself into a collage frame. I was so excited to give it to my mom, that I couldn't even wait until whatever occasion I had originally made it for. I just gave it to her right away. And she still has it decades later.
You can go beyond the basic photos in frames, too. Try making your own silhouettes. They're easy to make, and can be great custom artwork.
Another idea is to get a photo printed onto a shopping bag, or lunch bag. Then she can take it with her every day.
Crafts & Supplies
For even more fun, make the silhouettes or other crafts with Mom. She'll love spending time with the family, creating something.
For moms of furry kids, how about making a sign like this one? Pet owners everywhere can relate, and will smile every time they see it. Not only because the sign is adorable, but because it was handmade with love.
If your mom lives farther away and can't craft with you, she might enjoy some craft supplies. You could send some yarn, or fabric, or whatever she might need for her favorite hobby.
One of my most used crafting tools is my rotary cutter and self healing mat. I use mine for home decor projects, quilting projects, paper projects, scrapbooking, and more. If your mom doesn't have one of these, it would make a great gift.
Time with You
Aside from crafting together, look for other gifts that include spending time together.
How about a board game that the whole family can play? (Check thrift stores for inexpensive games.) My family played Star Wars Trivial Pursuit for hours one day!

Dinner and a Movie nights are also a blast. Pick up a favorite movie, and turn it into a theme. For example, some of the movie nights we've done in my family are:
A Little Pampering
Unless your mom takes a lot of baths, skip those pre-packaged gift kits the stores try to sell you. Bath salts, bubble bath, and whatever else they put in there probably won't get used. It's my belief that most of those kits never get opened. They just get re-gifted multiple times. (I know I've done it.)
Instead, try creating your own gift basket with pampering items that she'll actually use. Some ideas:
A splurge face cream
Pretty (but comfortable) pajamas
A new pillow (How long do we all sleep on those flat, lumpy pillows before getting new ones? A good night's sleep is a great gift!)
Services
Help getting and keeping the house in order is always appreciated. Here are some ideas that you can either do yourself, or hire a service to do for your mom.
Having these things done for you is such a treat!
The Greatest Gift
While mom's can be hard to shop for, they're also really easy to shop for. They'll pretty much appreciate whatever you give them. Even if it's just a hug and "I love you."