If you want a fun breakfast on Easter morning before hunting for eggs, our Easter Hot Chocolate with Peeps is an adorable treat!
This white hot chocolate is thick and creamy. Food coloring turns it into a colorful drink topped with one of the most popular Easter candies, Peeps marshmallows!
We made pink hot chocolate, but you could just as easily make blue hot chocolate or yellow hot chocolate, too.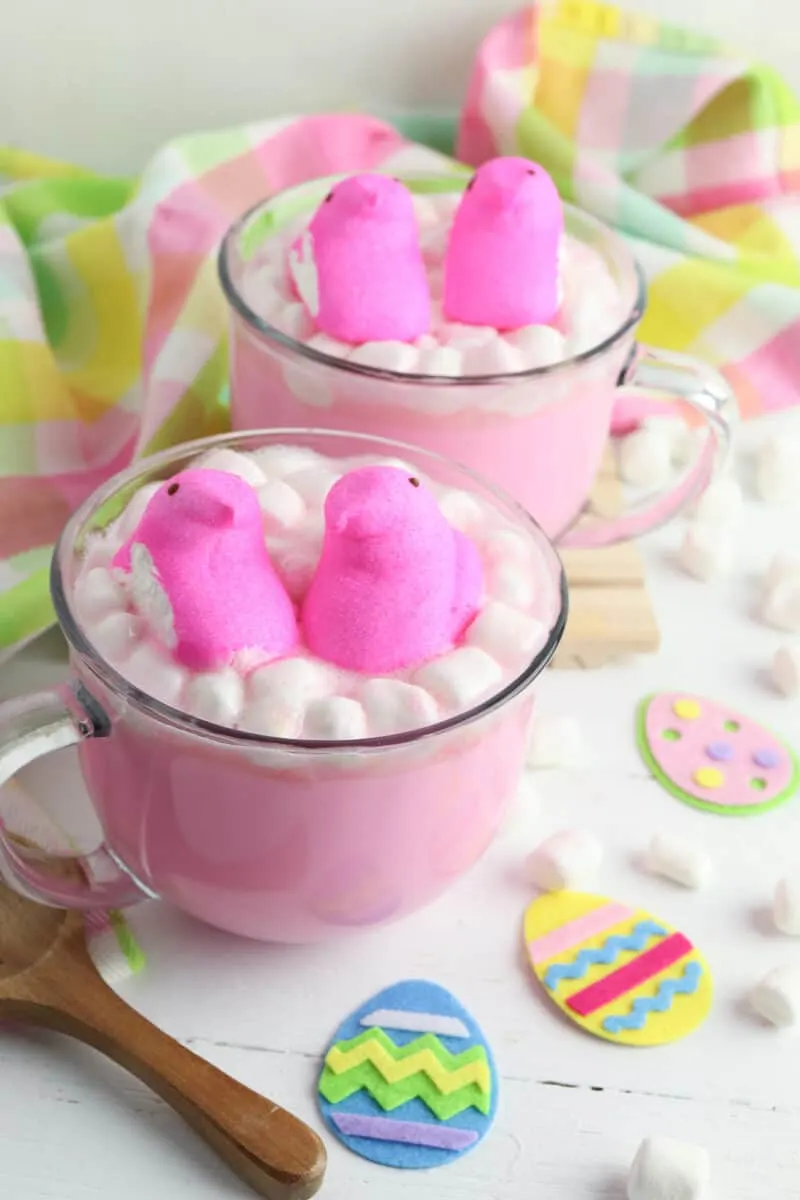 Use any color of Peeps that you would like. Yellow Peeps Chicks would be great on top of any hot chocolate color. There are so many different flavors for Easter time!
Easter Hot Chocolate Recipe
Makes 6 servings
Prep time: 5 minutes | Cook time: 3 hours
Ingredients
12 ounces white baking chips
5 cups milk
2 cups heavy whipping cream
1 container marshmallow creme (7 oz.)
Pink food coloring (optional)
Peeps (I used pink, but yellow would be cute, too)
Mini marshmallows
Tools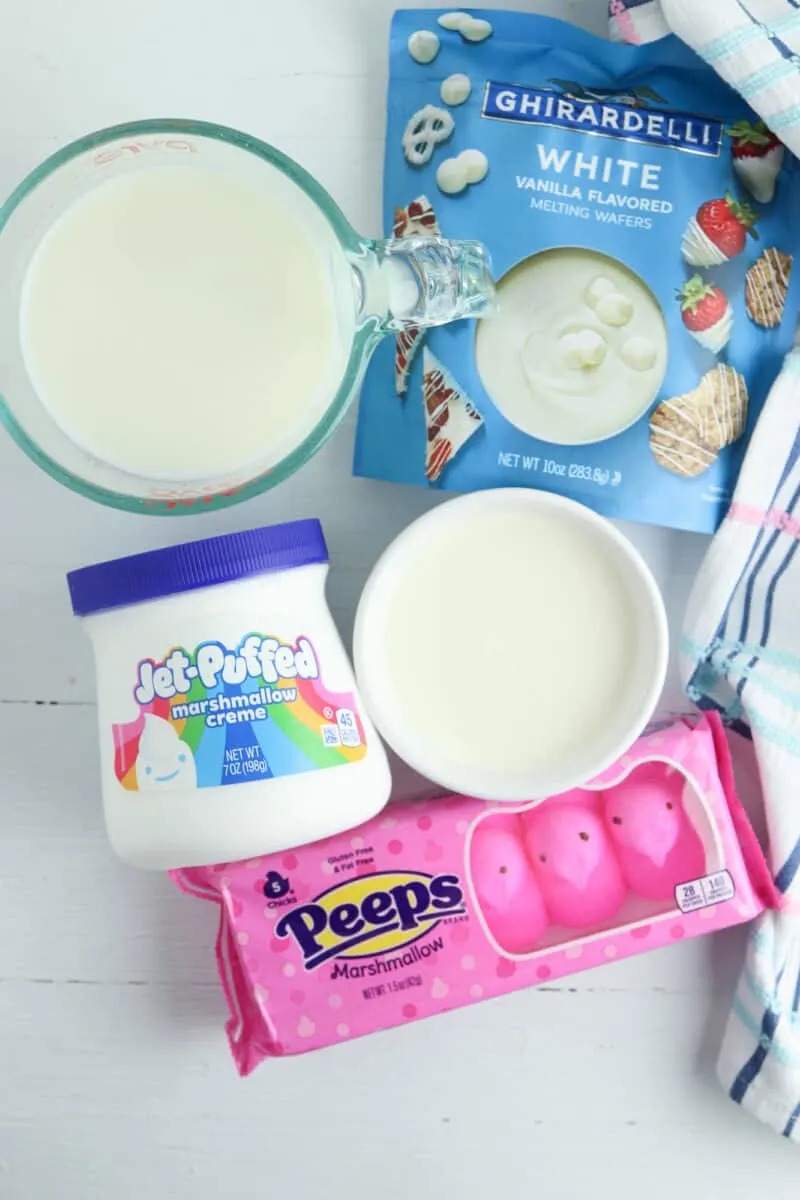 Instructions
Combine the white baking chips, milk, whipping cream, and marshmallow creme in the bowl of a slow cooker.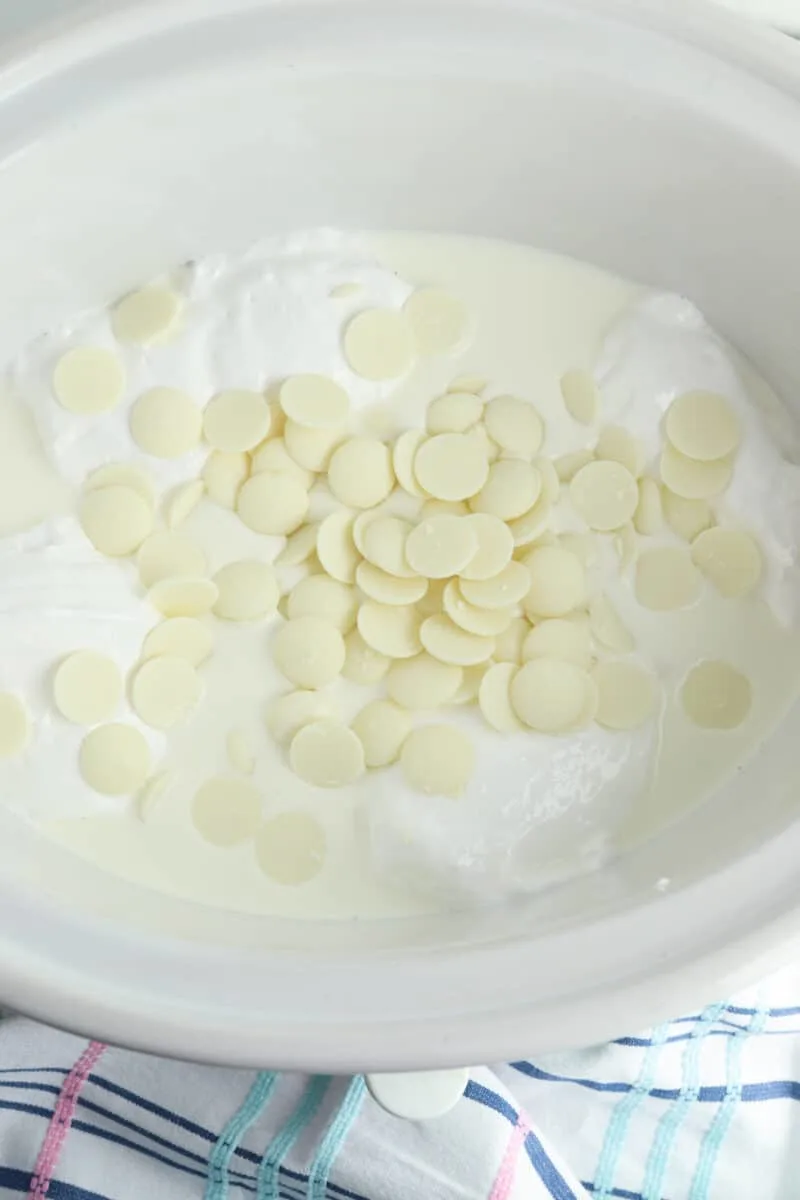 Turn the slow cooker on low, and cook for three hours. Stir occasionally.
Before serving, add the pink food coloring into the milk mixture and stir together.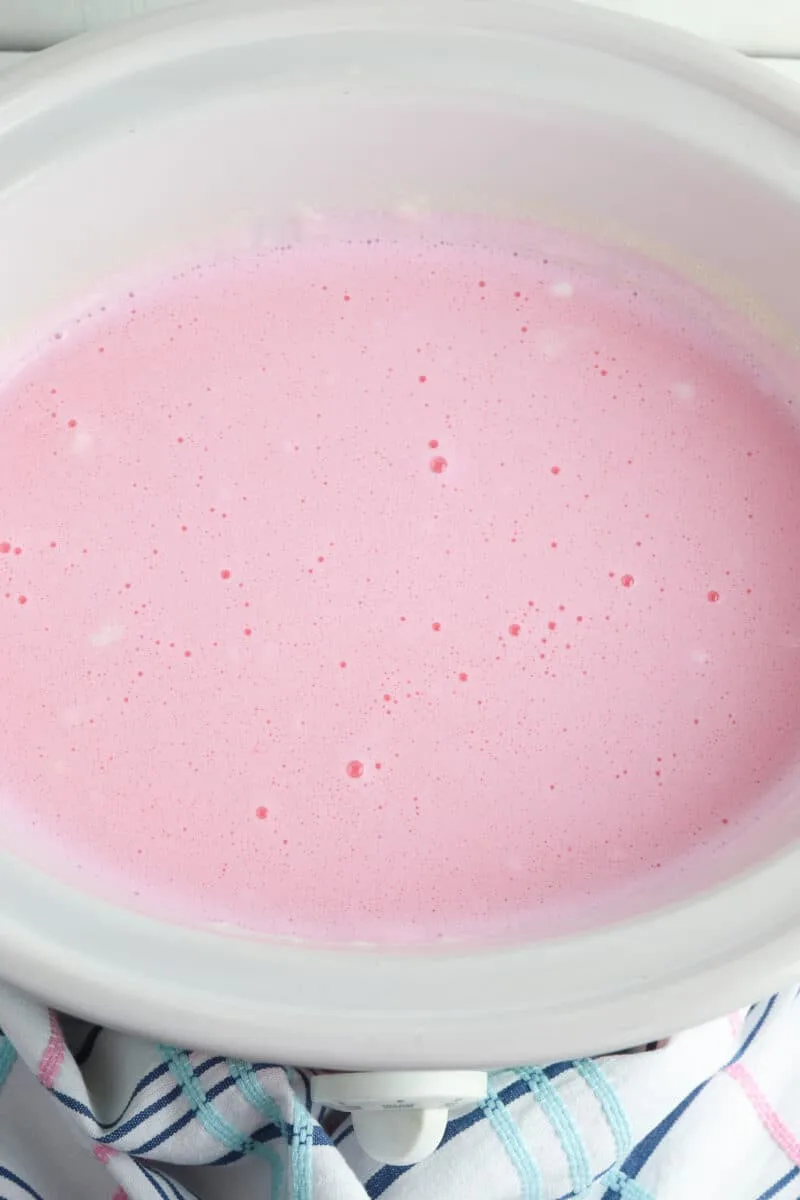 Before serving, add a layer of mini marshmallows on top of the mug. Then add two Peeps on top.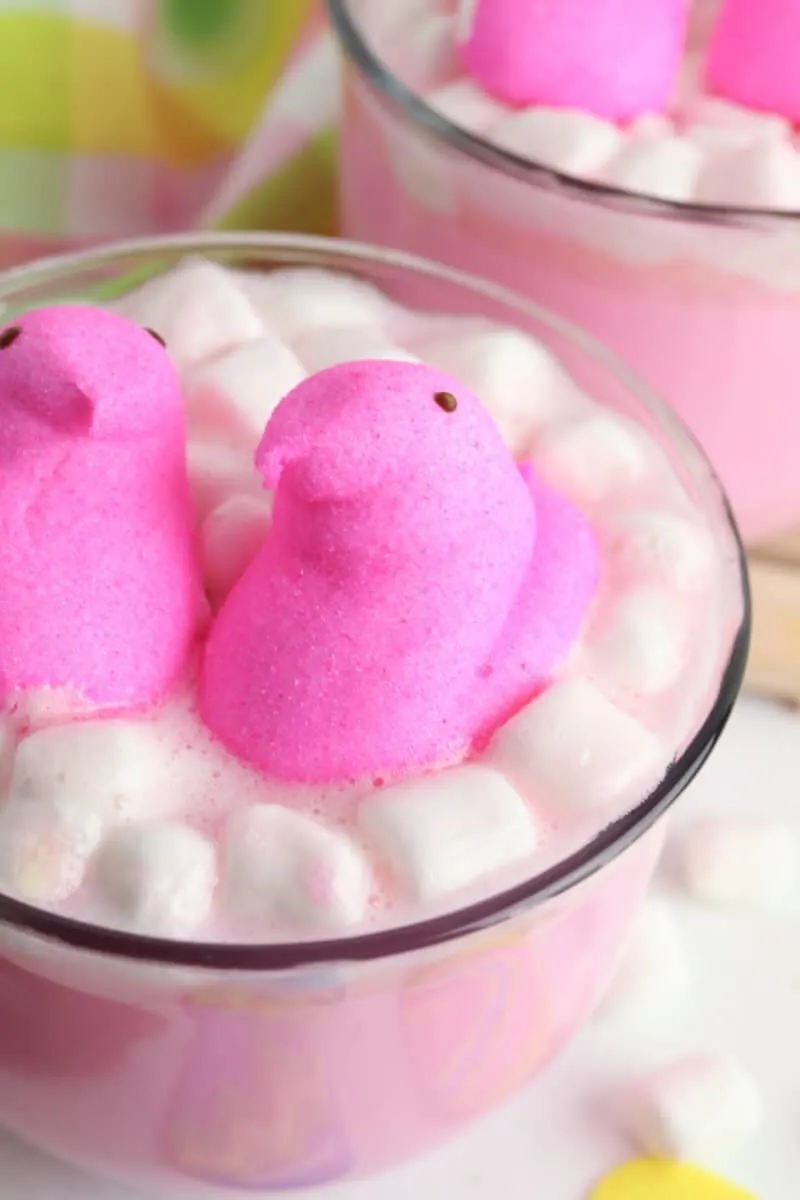 Want more fun ways to celebrate Easter? Check out these Easter crafts:
This cute Easter hot chocolate is so fun to make! Customize the white hot chocolate with any color that your kids or grandkids love!